Indulge Your Skin
While the first instinct in the morning is to throw your hair up in a bun and leave the makeup on the shelf, you need to realize that stepping up your beauty routine is a must
Our beauty routine is our way of expressing how we want to show up, whether it's with the people you live or virtually during those video conferences or even just for yourself. Whatever the reason is, your beauty routine is a way of preparing yourself to "go out there" in the real world or the virtual world. It's the first step you take to express your self-love an self-care, and that is basically why we do it.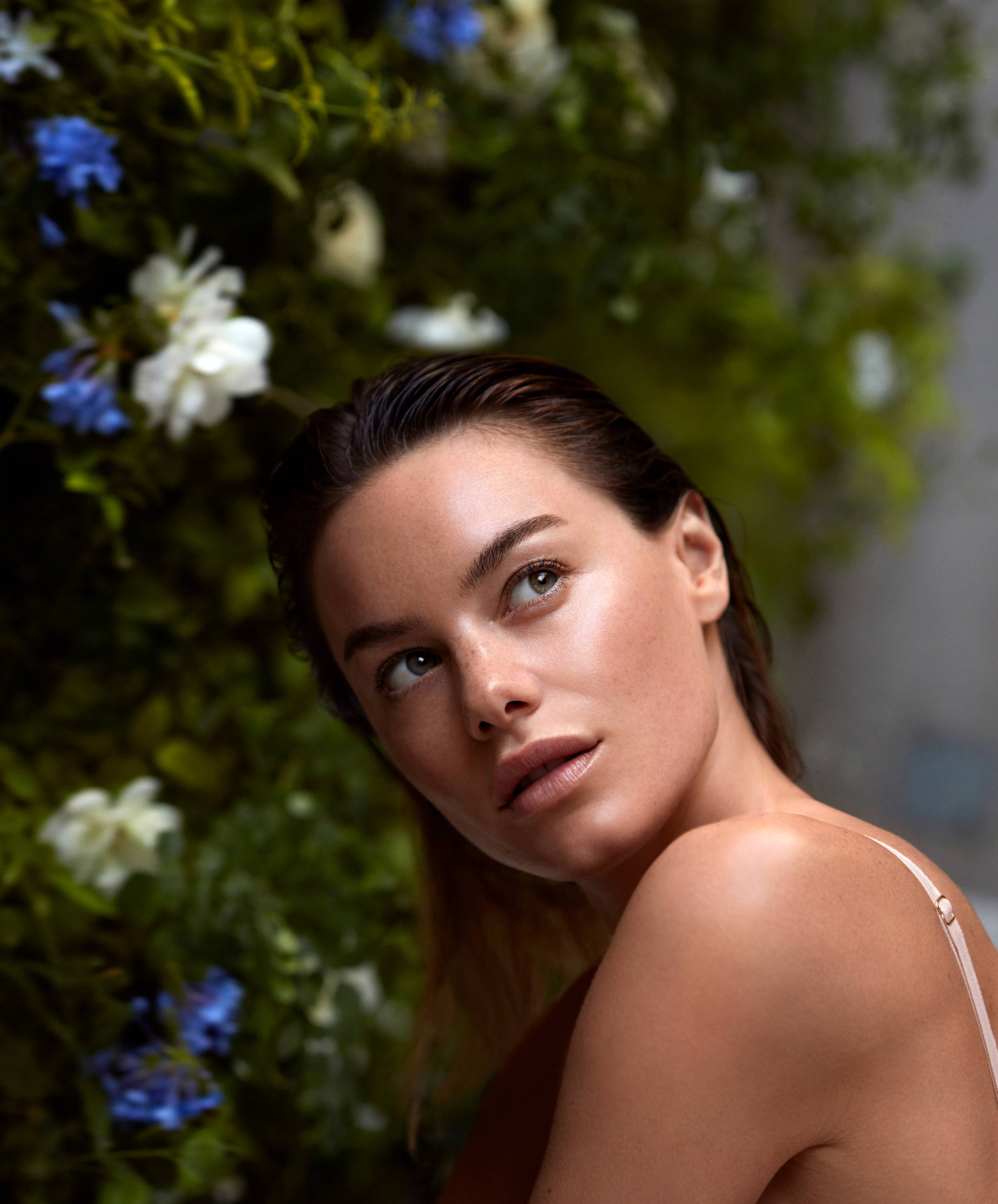 Being at home may take extra effort to motivate yourself to go through your routine. But when you do it, the payoff is definitely worth it: you feel lighter, more confident, even more upbeat. After all, you are doing this beauty routine for yourself, more than anyone else. With so many things out of your control, an intact beauty routine is an absolute gift. It's something you can do—the one thing where you still have a choice.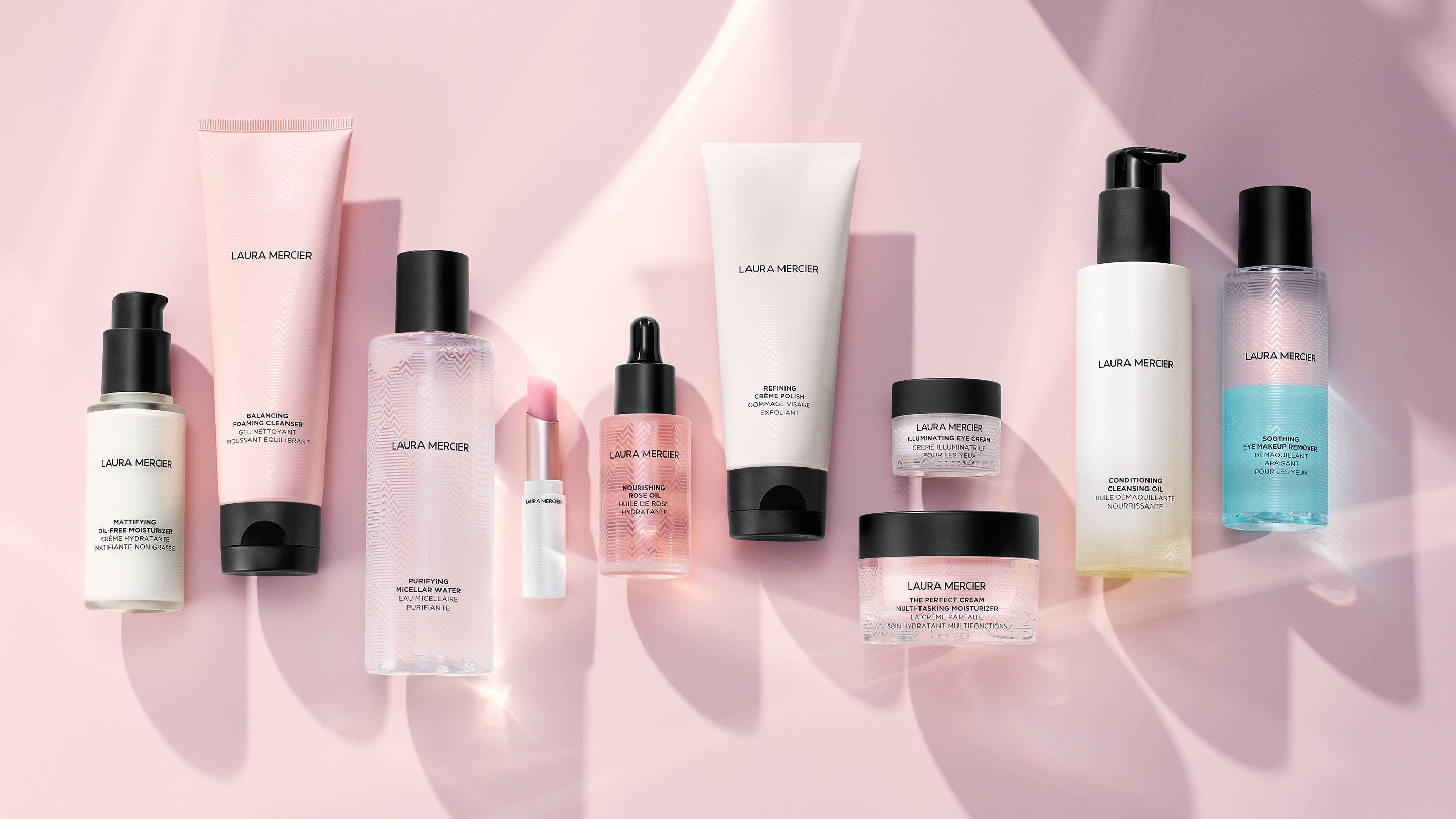 What Your Skin Needs
All infused with a unique blend of French spring sea water, rose water, and starflower oil, Laura Mercier offers its Skin Essentials collection—a line that helps cleanse, prep, and improve your skin's condition prior to applying makeup. Among the range, a moisturizer, cleanser, lip balm, and eye cream will surely be popular picks, and the entire collection is equipped with nourishing ingredients sourced from France and the Mediterranean.
Divided into a three-step regimen—cleanse, prep, and targeted treatments—you can go as simple or as complex as you like with your routine.
Cleanse with the Balancing Foaming Cleanser, Conditioning Cleansing Oil, Soothing Eye Makeup Remover, and Purifying Micellar Water. Prep with the Perfect Cream Multi-Tasking Moisturizer, Mattifying Oil-Free Moisturizer, as well as the Illuminating Eye Cream. To end the routine, add a gentle exfoliation with the Refining Crème Polish, deeply replenish with the Nourishing Rose Oil, and hydrate with the Hydrating Lip Balm.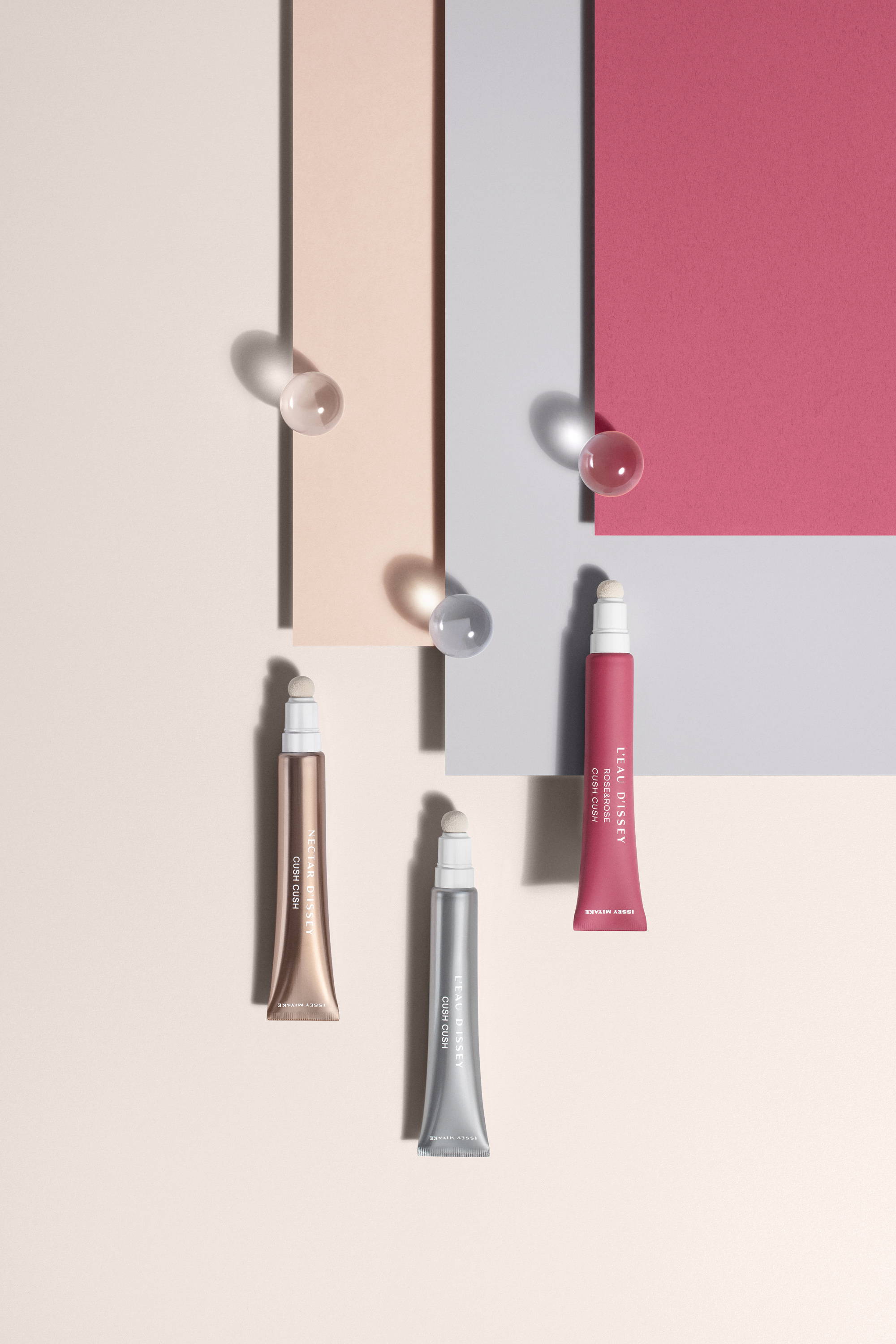 Beyond the Face
A beauty routine isn't just about your face. It's anything and everything you let into your senses that fills you with pleasure. Hence, for some, maybe for a lot of women, fragrance in the morning is a must-have.
All of our senses play a huge part in our lives, hence, we need to treat each sense with care. With that said, our sense of smell is often overlooked during times of anxiety. Fragrance doesn't only make us smell good but it has the ability to make us feel good too.
With CUSH CUSH Touch Parfum, Issey Miyake reinterprets the cushion format as an innovative fragrance ritual. Applied delicately to the skin, the CUSH CUSH foam tip has a scented and non-sticky formula that leaves the skin feeling pleasantly soft. Whether you love L'Eau d'Issey, Nectar d'Issey, or L'Eau d'Issey Rose&Rose, this travel-sized scent can be applied any time you feel like it.
Your beauty routine doesn't need to be thought of as a chore. From this perspective, it is fundamental to your health. Taking extra self-care is the perfect opportunity to keep structure and control in your life.
Indulge in the routine and bring a little beauty into difficult times.
---