Scents to Go
Home or away, Issey Miyake's travel-sized perfumes let you enjoy its iconic fragrances anytime you want
Even though our travel plans have been put on hold indefinitely, that doesn't necessarily mean we can't put our travel-sized products to good use. An ideal size for occupying small spaces, taking your favorite scent with you is a definite essential.
If you're the type who loves their eau de toilette but feel like you need to carry your favorite scent with you to replenish the fragrance at any given time, Issey Miyake brings you a new way to apply fragrance in a fun take-along format with CUSH CUSH.
Issey Miyake CUSH CUSH Touch Parfum reinvents itself through three of its iconic women's fragrances and focuses on mini portable packaging in three colors. Silver for L'Eau d'Issey, copper for Nectar d'Issey, and pink for L'Eau d'Issey Rose&Rose.
L'Eau d'Issey features fresh, aquatic floral fragrance derivced from the fresh white petals of lotus. Nectar d'Issey is known for its rich and delicious woody, musky scent like dew from the petals. L'Eau d'Issey Rose&Rose gives us the freshly, dewy fragrance of two kinds of roses with a fruity raspberry accent enhanced by pink peppercorn.
The compact design is convenient to put in a handbag and carry it everywhere, and it eliminates the general spray design. It uses an air cushion sponge ball. Just gently squeeze the tube body. One touch from the cushion-style applicator delivers a dose of fragrance in the form of a cream with the same staying power as the original. The non-sticky texture offers a pleasant satin finish, is alcohol-free and dermatologist-tested.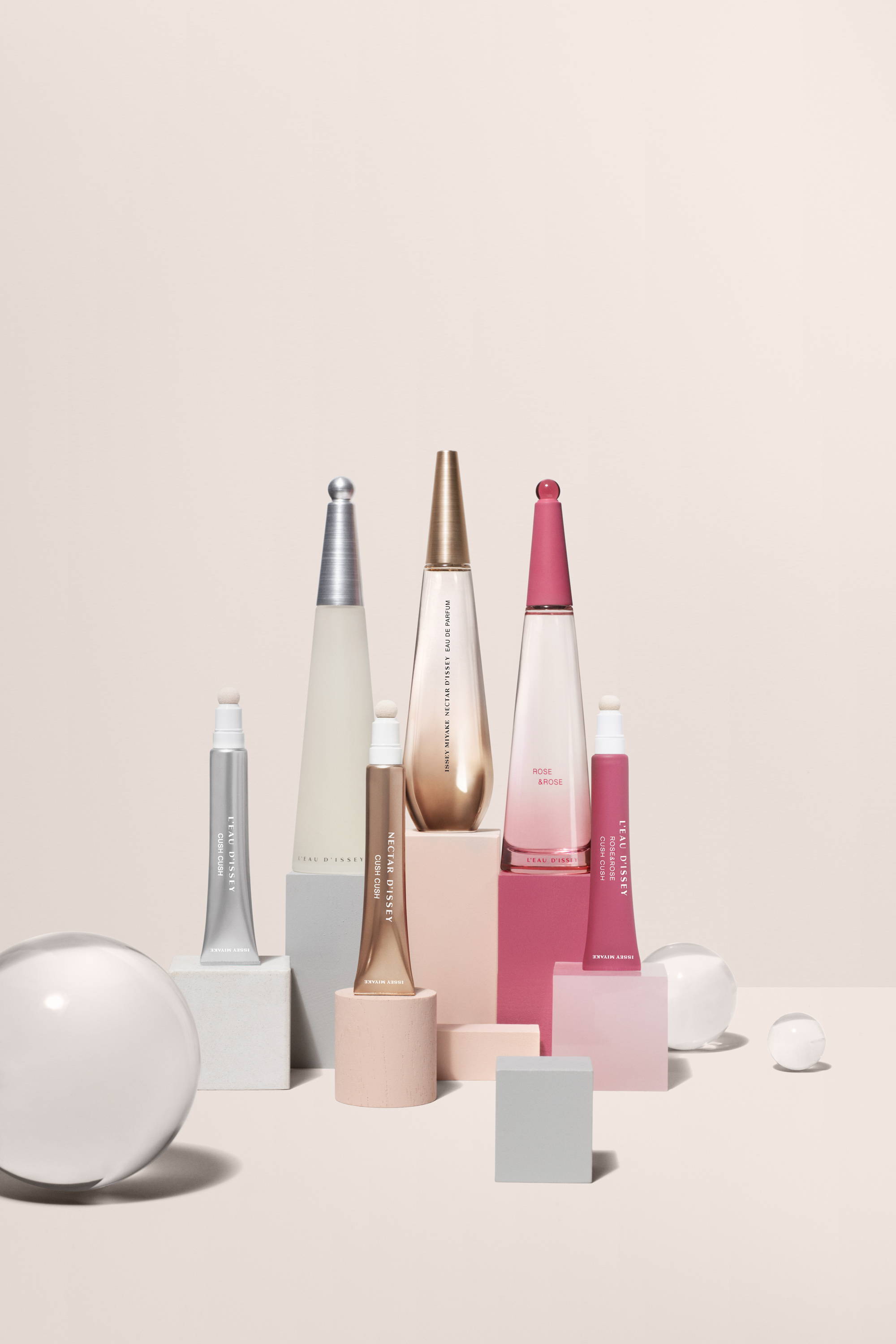 The CUSH CUSH tubes hold enough product for three applications per day for 240 days. Quick and effective, the CUSH CUSH may also be applied over the classic spray version for extra impact.
In a world of femininity, CUSH CUSH creates a playful new beauty experience in the realm of fragrance.
---