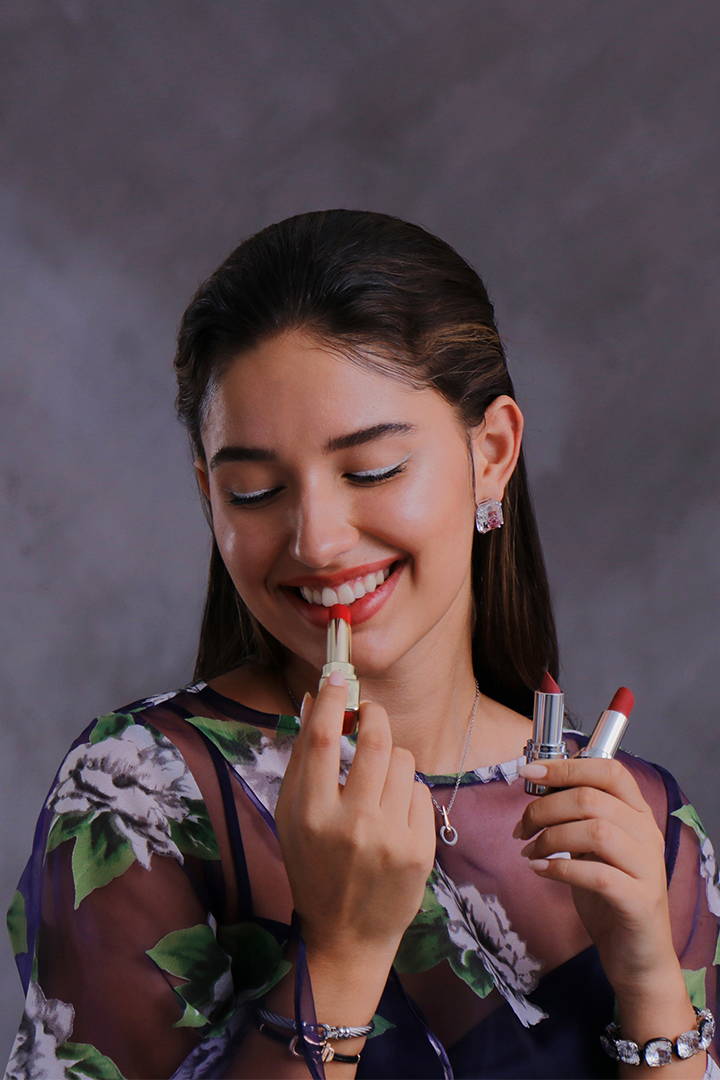 A Haul-iday of Gifts with Beauty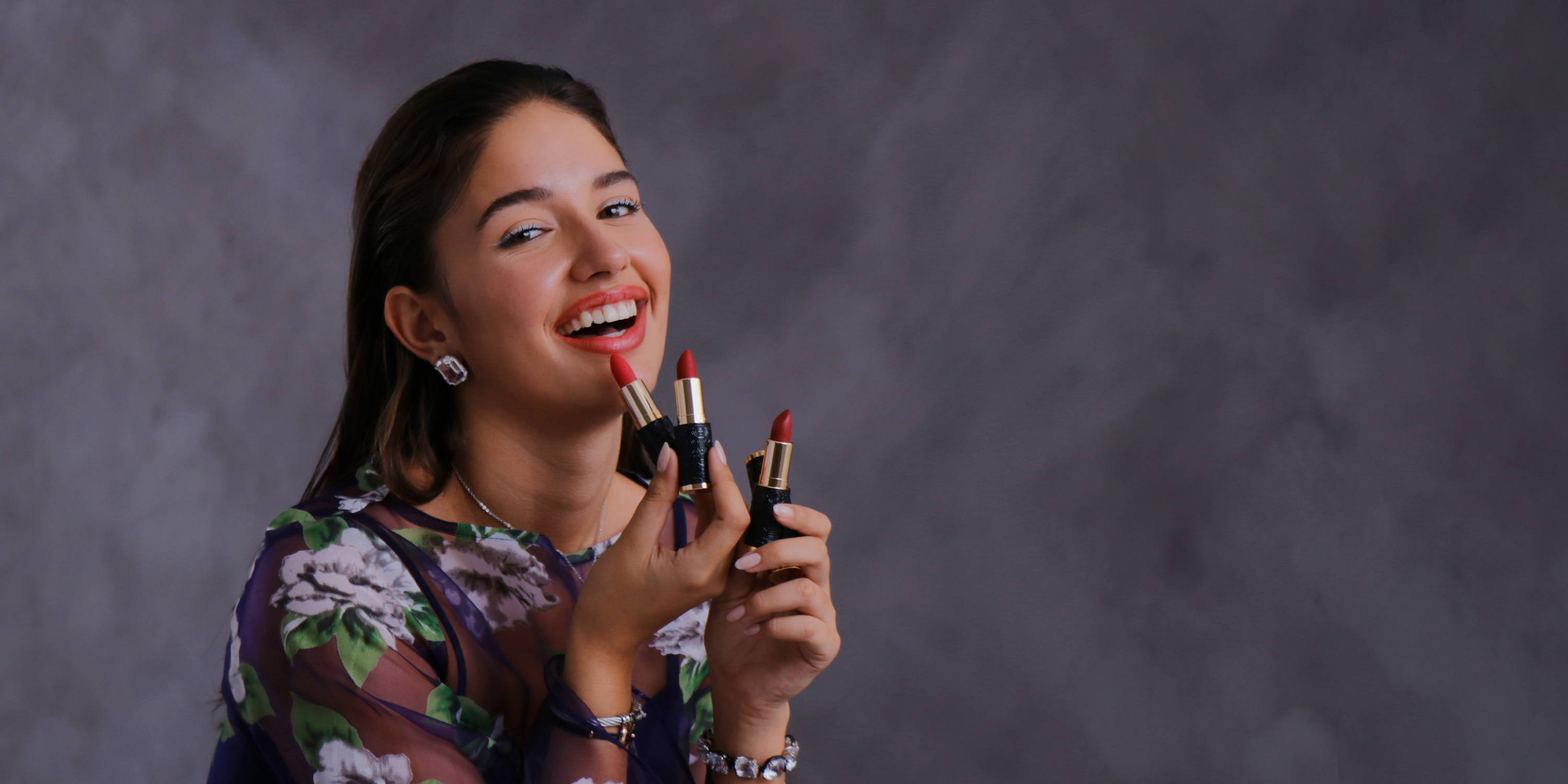 A Haul-iday of Gifts with
Beauty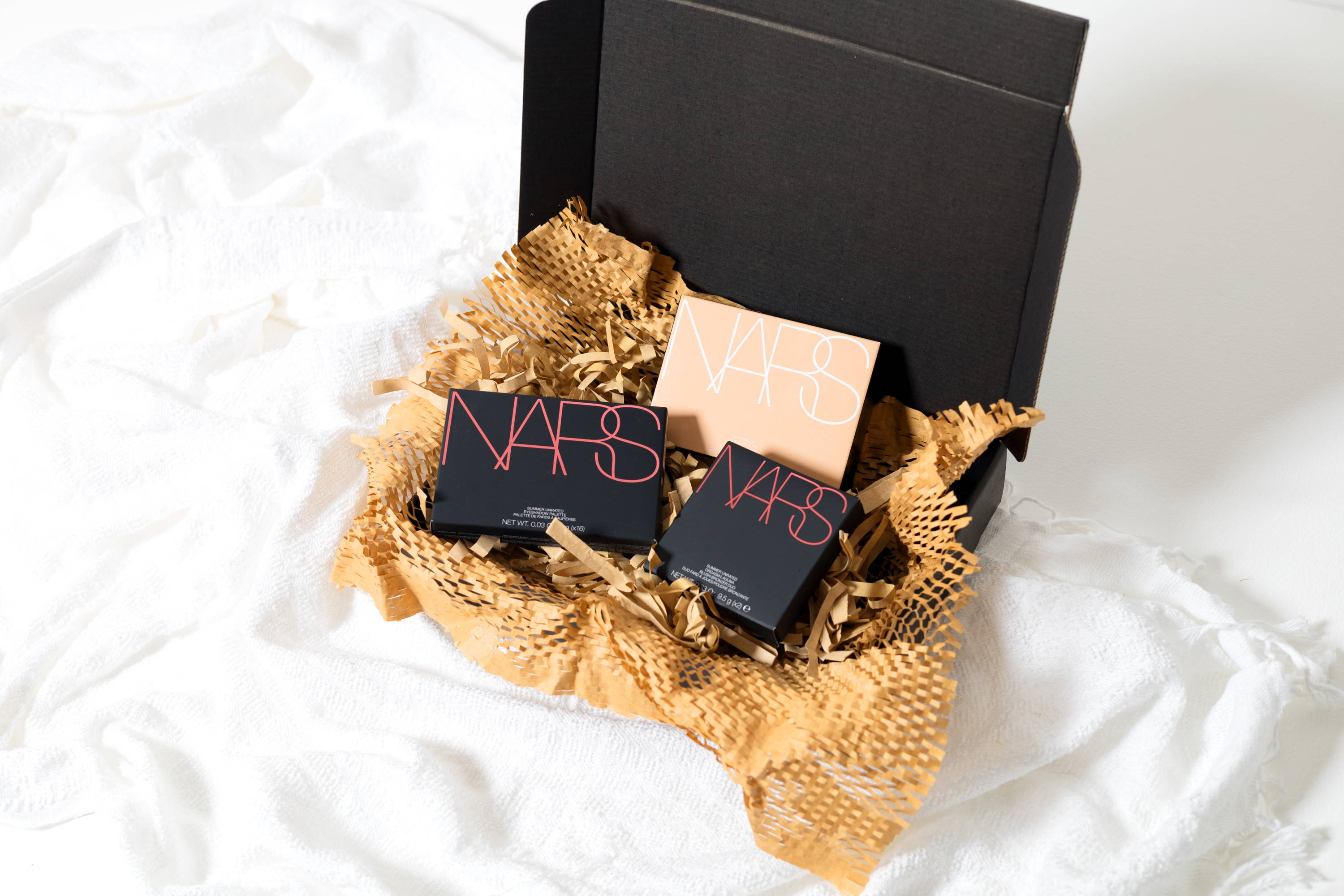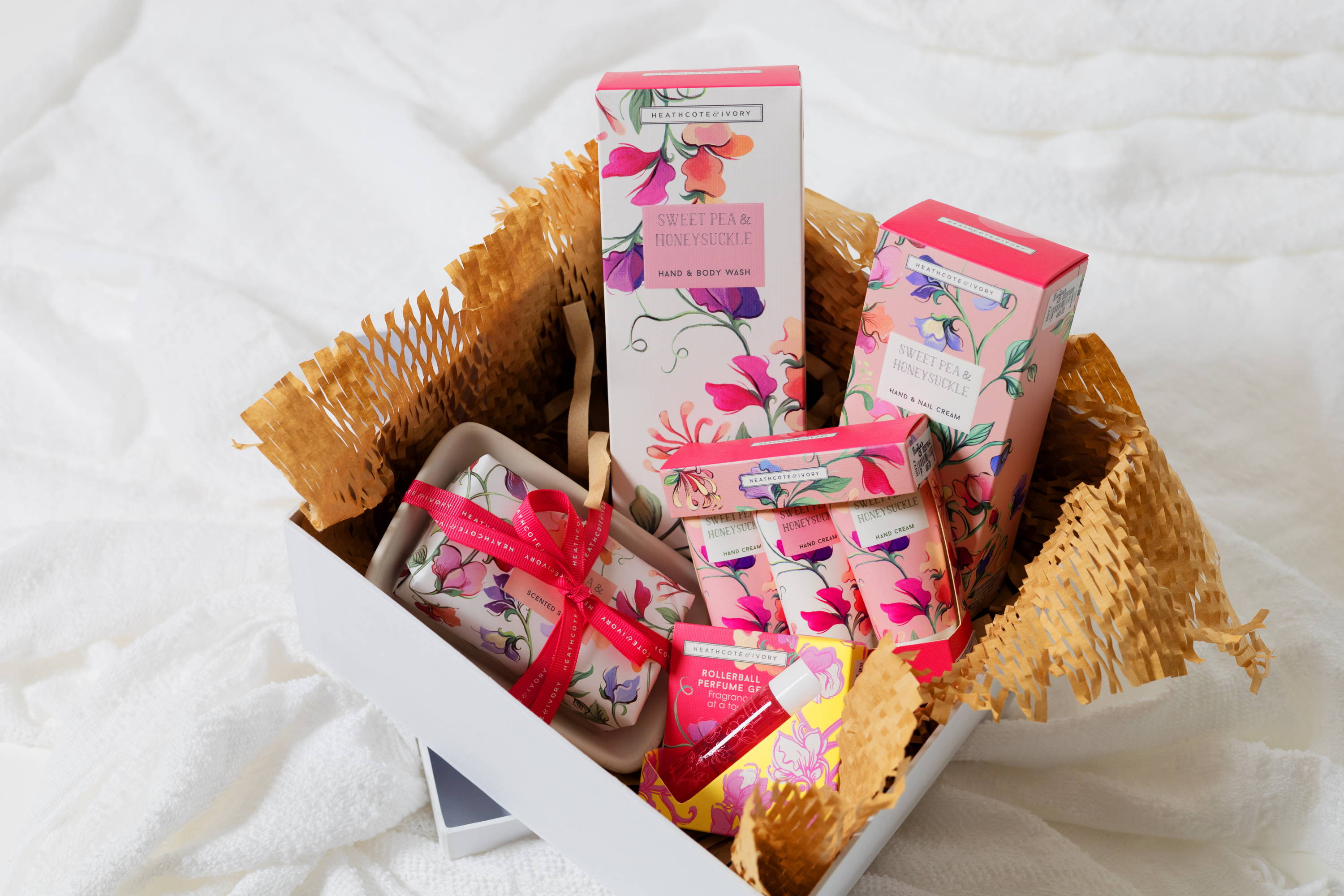 Oh, all that sparkle and shine this holiday season at Rustan's. A good way to shop for your needed Christmas sock stuffers, would be a weekend stop online at Rustans.com's annual Black Friday Sale Weekend with up to 50% discount on your favorite beauty brands.
If you are still puzzled on what to buy for all those special someone written on your list (you included!), then drop at our curated list of must-haves for holiday beauty gifting for a chance to decide on what to shop. We've counted 12 perfect haul-iday beauty products as we countdown on celebrating Christmas with family and friends.
I

.
Day 1: Pamper yourself
Your Christmas wish for self-gifting is definitely the first on your list. So why not indulge yourself to an immensely concentrated and proven anti-aging Serum newly made for your skin. Nuxe's latest Super Serum is just one for the books this Christmas as you hit reset again for the next year.
II.
Day 2: The scent of fame
Your mom would definitely be asking for something extravagant this Christmas. And our suggested piece would be this latest scent from paco rabanne. FAME Eau de Parfum's extraordinary shape was inspired by none other than Audrey Hepburn, while the scent- a quintessencial fragrance of avant-garde luxury in floral and fruity notes.
Oh, Mom would be so thrilled.
III

.
Day 3: Transform your home
Wondering what to give for your most respected mentor/boss this year at work? How about a comforting scent of diptqyue's limited edition Pine Tree / Sapin Candle made for the warmth this season gives. It's special toke as well for all the help you have received. .
V

.
Day 5: Feel like a star, look like a star
  How about giving something special to your little sister, whose about to come of age? This limited-edition NARS Stargaze Eyeshadow Palette would be a perfect way for her to be introduced to the beauty of makeup. We all know she has always been following and borrowing yours, so why not gift her, her very own palette to treasure forever. Sisterly bond!  
VI.
Day 6: Something to pamper him
Make a man out of your naughty nephew this Christmas, with this basic gentlemen grooming scent from L'Occitane. You love teasing him as he work his way on puberty zits and highschool crushes, so this citrus-scented toiletries would be a perfect fit for his gym bag or just an introduction to self-care.
VII

.
Day 7: It's always weekend for your skin
Introduce to your bestfriend this new brand of K-Beauty skincare at Rustans.com. Knowing that she loves BTS and all that Korean pop culture, she would definitely go loco over this jar of Carrot + Niacinamide Moisturizing Cream from Saturday Skin. Soon pampering nights, Korean-style! .
IX

.
Day 9: That whiff of love
It's not that hard to decide what to get for your boyfriend, when you know so well his love for perfumes. And you love him smelling so good as well, all the time. Why not add to his arsenal this bottle from Bon Parfumeur Paris? A striking fresh scent of sea spray, cedar and grapefruit, you might just ask for another date this Christmas.
XII.
Day 12: Fancy gift for a fancy home
This holiday season, non-stop Christmas parties is just around the corner and that includes traditional gift exchanges. Well, if you have still have no idea on what to give to your anonymous "Mañita", this functional and relaxing Acca Kappa Sakura Tokyo Home Diffuser is just perfect for anyone and is just the right touch for any home.
Enjoy exclusive gifts from selected brands with every qualifying purchase from November 25 to 28. Shop the finest beauy brands this season of giving with exclusive discounts and promos this Black Friday Sale Weekend.
Click on the brands to go to your desired page
ACCA KAPPA
Free White Moss Hair Perfume 30ml with every brand purchase of P10,000
ANASTASIA BEVERLY HILLS
Up to 30% off on all products
AVEDA
Free nutriplenish™ Shampoo Light Moisture and nutriplenish™ Conditioner Packet with any brand purchase
Free nutriplenish™ Leave In Conditioner and Tote Bag for a minimum brand purchase of P4,000
Free nutriplenish™ Leave In Conditioner, 3-piece Invati sampler, and Tote Bag for a minimum brand purchase of P6,000

BABYLISS
Up to 25% off on all items
BON PARFUMEUR PARIS
Complimentary 2ml samples for every purchase of 100ml fragrance
CLARINS
Free one (1) Clarins tote bag and Double Serum + Double Serum Eye sample card for a minimum brand purchase of P6,000

CAMILLE ALBANE PARIS and DEBORAH LIPPMANN
Free limited-edition Camille Albane Paris Hairbrush for a minimum purchase of P2,000 from both Camille Albane Paris and Deborah Lippmann

DIPTYQUE
Complimentary Fleur de Peau EDP 10ml, Rich Butter 10ml, and Eau de Minthe EDP 10ml for a minimum brand spend of P25,000
ELIZABETH ARDEN
20% off on selected items
GIORGIO ARMANI
15% off on selected fragrances
Free My Way tote bag with any purchase of any big bottle fragrance or any size of My Way collection
(1 gift = 1 customer only; limited offer)

JANE IREDALE
20% off on all items
JO MALONE LONDON
Complimentary Jo Malone London cologne 9ml and body creme 15ml for every brand spend of P10,000

KANEBO
Up to 70% off on selected items
KATE SPADE NEW YORK FRAGRANCES
Free one kate spade new york 5ml fragrance for every brand purchase
KOH GEN DO
10% off on all items
LA MER
Complimentary 2-piece sample for any brand purchase of P15,000
LANVIN
Free Lanvin tote bag for every brand purchase
LAURA MERCIER
3 free gifts for a minimum brand purchase of P2,500
5 free gifts for a minimum brand purchase of P4,500
L'OCCITANE
Up to 20% off on selected items
LUXASIA FRAGRANCES
BVLGARI | CAROLINA HERRERA | COACH | JEAN PAUL GAULTIER | JIMMY CHOO | KATE SPADE NEW YORK | LANVIN | MONTBLANC | PACO RABANNE | SALVATORE FERRAGAMO | TIFFANY & CO
10% off on selected items
LUXASIA FRAGRANCES
CALVIN KLEIN | CHLOE | GUCCI FRAGRANCES | LACOSTE | MARC JACOBS
Up to 40% off on selected items
MAISON FRANCIS KURKDJIAN
Complimentary 30g candle (x2) + 724 Eau de Parfum 5ml for every brand spend of P20,000
MAISON MARGIELA
Free Bubble Bath 7ml smaple with a minim brand spend of P8,000
(1 gift = 1 customer only)

MALIN+GOETZ
Free Grapefruit Facial Cleanser 3ml sample for every brand purchase
MARIO BADESCU
Up to 15% off on selected items
MONTBLANC FRAGRANCES
Complimentary 5ml mini fragrance for every brand purchase
MURAD
15% off when you buy two or more items (except holiday sets)
Free Murad Environmental Shield Quad bag for a minimum brand spend of P7,000
NARS
50% off on last-chance items
20% off for a minimum brand spend of P5,000 on items (excluding sale items)
NUXE
Up to 30% off on selected items
PALMER'S
Free Pregnancy Face Care Deep Moisturizer 15ml for a minimum brand purchase of P800

PERRICONE MD
15% off on all items
PHYTO
Free 2-piece 7 Day Cream sample with a minimum brand purchase of P2,500

SALLY HANSEN
10% off on selected items
SATURDAY SKIN
Free Waterfall Glacier Cream sachet with every brand purchase
Free 2-piece sample (Waterfall Glacier Cream sample + Rub-a-Dub Peel Gel sample) for a minimum brand spend of P2,500

SISLEY PARIS
Purchase one Ecological Compound, get second bottle at 20% off
Purchase any two makeup products, free mini Phyto Lip Twist
Purchase at least two fragrances, enjoy 10% off
Exclusive Sisley sampling kit for a minimum brand purchase of P5,000
STILA
15% off on all items
TOM FORD
Free Oud Wood 2ml for every brand purchase
Free TOM FORD mini Lip Color for a minimum brand purchase of P10,000
VIDAL SASSOON
Up to 25% off on all items
VIKTOR&ROLF
Up to 15% off on selected fragrances
Free Viktor&Rolf hand sanitizer upon purchase of any Viktor&Rolf big bottle fragrance
(1 gift = 1 customer only)

ACCA KAPPA
Free White Moss Hair Perfume 30ml with every brand purchase of P10,000
ANASTASIA BEVERLY HILLS
Up to 30% off on all products
AVEDA
Free nutriplenish™ Shampoo Light Moisture and nutriplenish™ Conditioner Packet with any brand purchase
Free nutriplenish™ Leave In Conditioner and Tote Bag for a minimum brand purchase of P4,000
Free nutriplenish™ Leave In Conditioner, 3-piece Invati sampler, and Tote Bag for a minimum brand purchase of P6,000

BABYLISS
Up to 25% off on all items
BON PARFUMEUR PARIS
Complimentary 2ml samples for every purchase of 100ml fragrance
CLARINS
Free one (1) Clarins tote bag and Double Serum + Double Serum Eye sample card for a minimum brand purchase of P6,000

CAMILLE ALBANE PARIS and DEBORAH LIPPMANN
Free limited-edition Camille Albane Paris Hairbrush for a minimum purchase of P2,000 from both Camille Albane Paris and Deborah Lippmann

DIPTYQUE
Complimentary Fleur de Peau EDP 10ml, Rich Butter 10ml, and Eau de Minthe EDP 10ml for a minimum brand spend of P25,000
ELIZABETH ARDEN
20% off on selected items
GIORGIO ARMANI
15% off on selected fragrances
Free My Way tote bag with any purchase of any big bottle fragrance or any size of My Way collection
(1 gift = 1 customer only; limited offer)

JANE IREDALE
20% off on all items
JO MALONE LONDON
Complimentary Jo Malone London cologne 9ml and body creme 15ml for every brand spend of P10,000

KANEBO
Up to 70% off on selected items
KATE SPADE NEW YORK FRAGRANCES
Free one kate spade new york 5ml fragrance for every brand purchase
KOH GEN DO
10% off on all items
LA MER
Complimentary 2-piece sample for any brand purchase of P15,000
LANVIN
Free Lanvin tote bag for every brand purchase
LAURA MERCIER
3 free gifts for a minimum brand purchase of P2,500
5 free gifts for a minimum brand purchase of P4,500
L'OCCITANE
Up to 20% off on selected items
LUXASIA FRAGRANCES
BVLGARI | CAROLINA HERRERA | COACH | JEAN PAUL GAULTIER | JIMMY CHOO | KATE SPADE NEW YORK | LANVIN | MONTBLANC | PACO RABANNE | SALVATORE FERRAGAMO | TIFFANY & CO
10% off on selected items
LUXASIA FRAGRANCES
CALVIN KLEIN | CHLOE | GUCCI FRAGRANCES | LACOSTE | MARC JACOBS
Up to 40% off on selected items
MAISON FRANCIS KURKDJIAN
Complimentary 30g candle (x2) + 724 Eau de Parfum 5ml for every brand spend of P20,000
MAISON MARGIELA
Free Bubble Bath 7ml smaple with a minim brand spend of P8,000
(1 gift = 1 customer only)

MALIN+GOETZ
Free Grapefruit Facial Cleanser 3ml sample for every brand purchase
MARIO BADESCU
Up to 15% off on selected items
MONTBLANC FRAGRANCES
Complimentary 5ml mini fragrance for every brand purchase
MURAD
15% off when you buy two or more items (except holiday sets)
Free Murad Environmental Shield Quad bag for a minimum brand spend of P7,000
NARS
50% off on last-chance items
20% off for a minimum brand spend of P5,000 on items (excluding sale items)
NUXE
Up to 30% off on selected items
PALMER'S
Free Pregnancy Face Care Deep Moisturizer 15ml for a minimum brand purchase of P800

PERRICONE MD
15% off on all items
PHYTO
Free 2-piece 7 Day Cream sample with a minimum brand purchase of P2,500

SALLY HANSEN
10% off on selected items
SATURDAY SKIN
Free Waterfall Glacier Cream sachet with every brand purchase
Free 2-piece sample (Waterfall Glacier Cream sample + Rub-a-Dub Peel Gel sample) for a minimum brand spend of P2,500

SISLEY PARIS
Purchase one Ecological Compound, get second bottle at 20% off
Purchase any two makeup products, free mini Phyto Lip Twist
Purchase at least two fragrances, enjoy 10% off
Exclusive Sisley sampling kit for a minimum brand purchase of P5,000
STILA
15% off on all items
TOM FORD
Free Oud Wood 2ml for every brand purchase
Free TOM FORD mini Lip Color for a minimum brand purchase of P10,000
VIDAL SASSOON
Up to 25% off on all items
VIKTOR&ROLF
Up to 15% off on selected fragrances
Free Viktor&Rolf hand sanitizer upon purchase of any Viktor&Rolf big bottle fragrance
(1 gift = 1 customer only)

Photographer: Oliver Tam and Frances Ulit
Creative Direction: Stephanie Bagulbagul
Art Director: Miggy Crisostomo and Kevin Dexter Magno
Producers: Stephanie Bagulbagul, Nana Valdueza, Mari Santos, Timothy Diao and Una Kapunan
Editorial Manager: Margarita Francisco
Production Manager: Elaine Contreras
Makeup: Lin Uy of NARS and Roge Bernaldez of Stila
Hair: Mond Dy Adora
Models: Camilla of Luminary Models
Production Design: Mica Carreon and Claudine Vizconde
---