At Home with Chef Him: Easy Korean-Inspired Recipes
East Cafe's restaurant consultant gives you three easy recipes to cook at home while enjoying some downtime with your favorite K-dramas
Binge-watching Korean dramas has become one of the most popular pastimes for many of us stuck at home during this quarantine. And while the lead characters and their compelling storylines always leave us wanting more, there is one other star that really keeps us glued to the screen—the delicious food!
Whether anyone cares to admit it or not, it is an absolute challenge to keep your focus on the feels elicited by the dramatic scenes when your taste buds are also being tickled with drool-worthy dishes taking center stage. Luckily, Restaurant Consultant of Rustan's East Café, Chef Him Uy de Baron, runs us through some Korean-inspired recipes.
Take cue and easily whip these yummy treats up next time an episode leaves you wanting, hoping, and craving something masisseoyo.
Air Fried Korean Chicken Wings in Two Sauces
Serves 4

A classic favorite, you don't have to be born a Korean to be a fan of this dish. Crispy is usually magic word when it comes to fried chicken, but this one is not only crispy but also ooh, ooh, umami. Choose one flavor or perhaps make both. Pro tip: invest in an air fryer to make cooking this slightly less sinful.
Ingredients
For the chicken wings

1kg chicken wings (about 16 pieces)
½ teaspoon baking powder
½ teaspoon garlic powder
1 tablespoon ginger crushed
1 tablespoon sesame oil
1 tablespoon soy sauce
½ cup cornstarch
Procedure
Mix all the ingredients together and marinate the chicken wings for at least an hour.
When ready, line the wings up nicely on the air fryer rack.
Cook at 200°C for 15 minutes. If the first look shows it needs to get crispier, cook it for another 5 to 10 minutes.
Ingredients
For the spicy sauce
3 tablespoons butter
2 tablespoons rice vinegar
2 tablespoons soy sauce
1 tablespoon fish sauce  
2-inch ginger minced
¼ cup gocuchang paste
¼ cup corn syrup
Spring onions, sesame seeds and perilla leaves for garnish
Procedure
Blend all the ingredients together.
Once chicken is cooked, place in a big bowl and toss with sauce.
Adjust amount of sauce used, one tablespoon at a time, according to desired flavor.
Finish by garnishing with sesame seeds and spring onions, or wrap in perilla leaves.
Ingredients
For the garlic soy sauce
1 tablespoon cooking oil
1-inch ginger smashed
3 garlic cloves smashed
1 tablespoon sesame oil
4 pcs green onions (white part) minced
2 tablespoons mirin
¼ cup light soy sauce
¼ cup corn syrup
¼ cup water
2 tablespoons cornstarch, dissolved in
2 tablespoons water
Spring onions, sesame seeds and perilla leaves for garnish
Procedure
In a sauté pan, add oil and cook the garlic and ginger over low heat. Be careful not to burn the garlic, as it will lead to a bitter sauce.
Toss in the green onions and sesame oil, cooking it over medium heat.
Add in the rest of the ingredients and bring to a low simmer.
Make a slurry with the cornstarch and water, and pour it into the mixture. Stir to thicken.
Once chicken is cooked, place in a big bowl and toss with sauce, adjusting the amount used as preferred.
Finally, garnish with spring onions, sesame seeds or wrap in perilla leaves.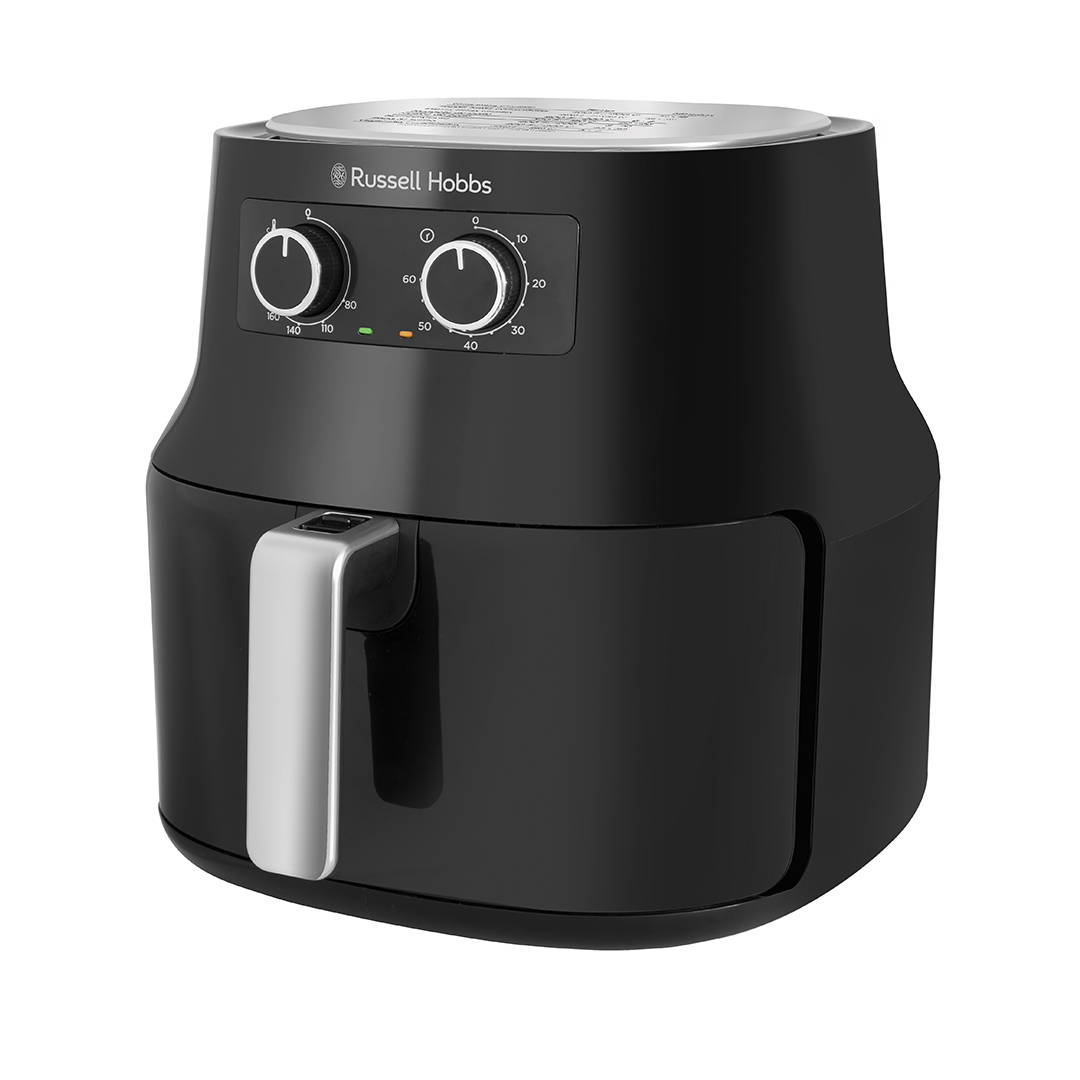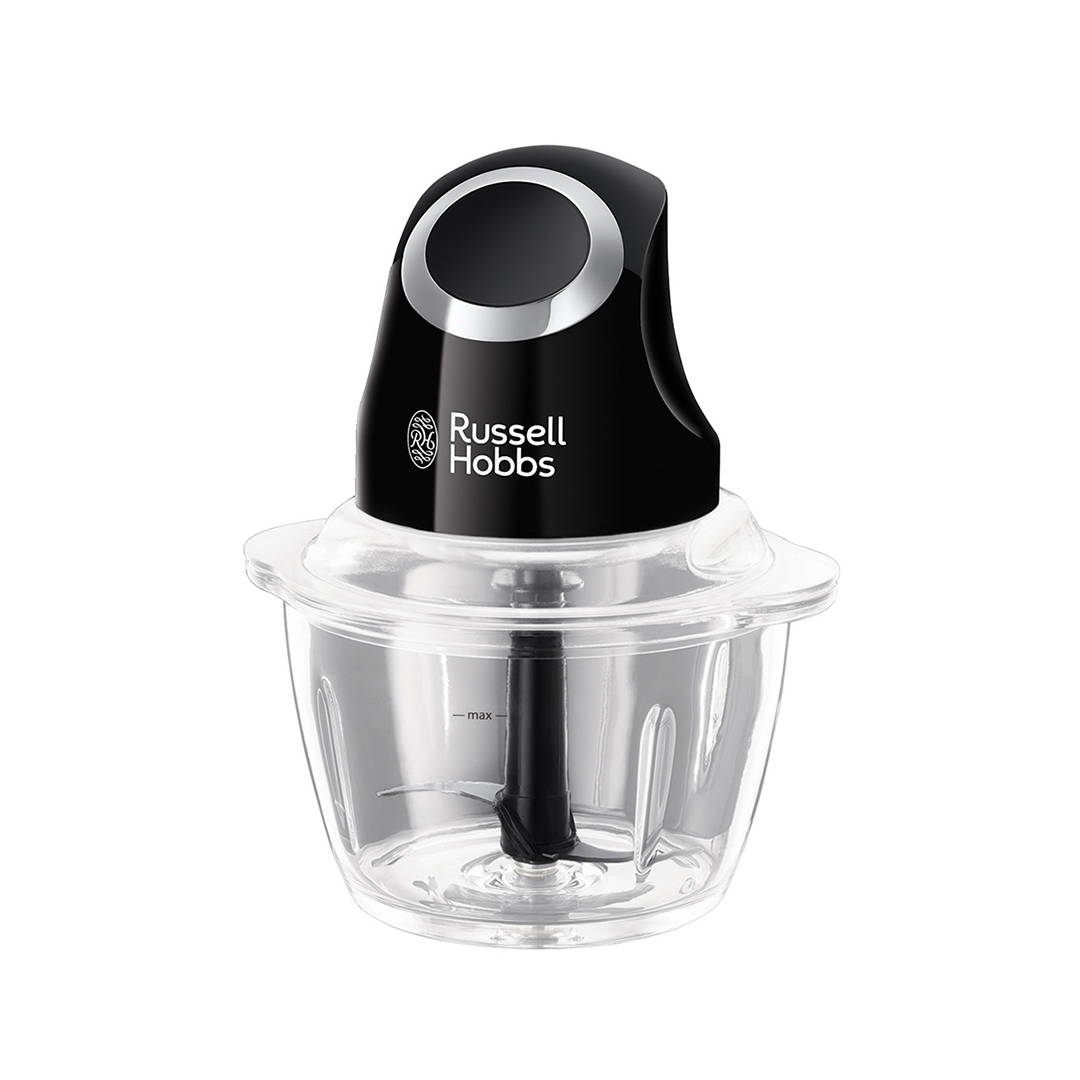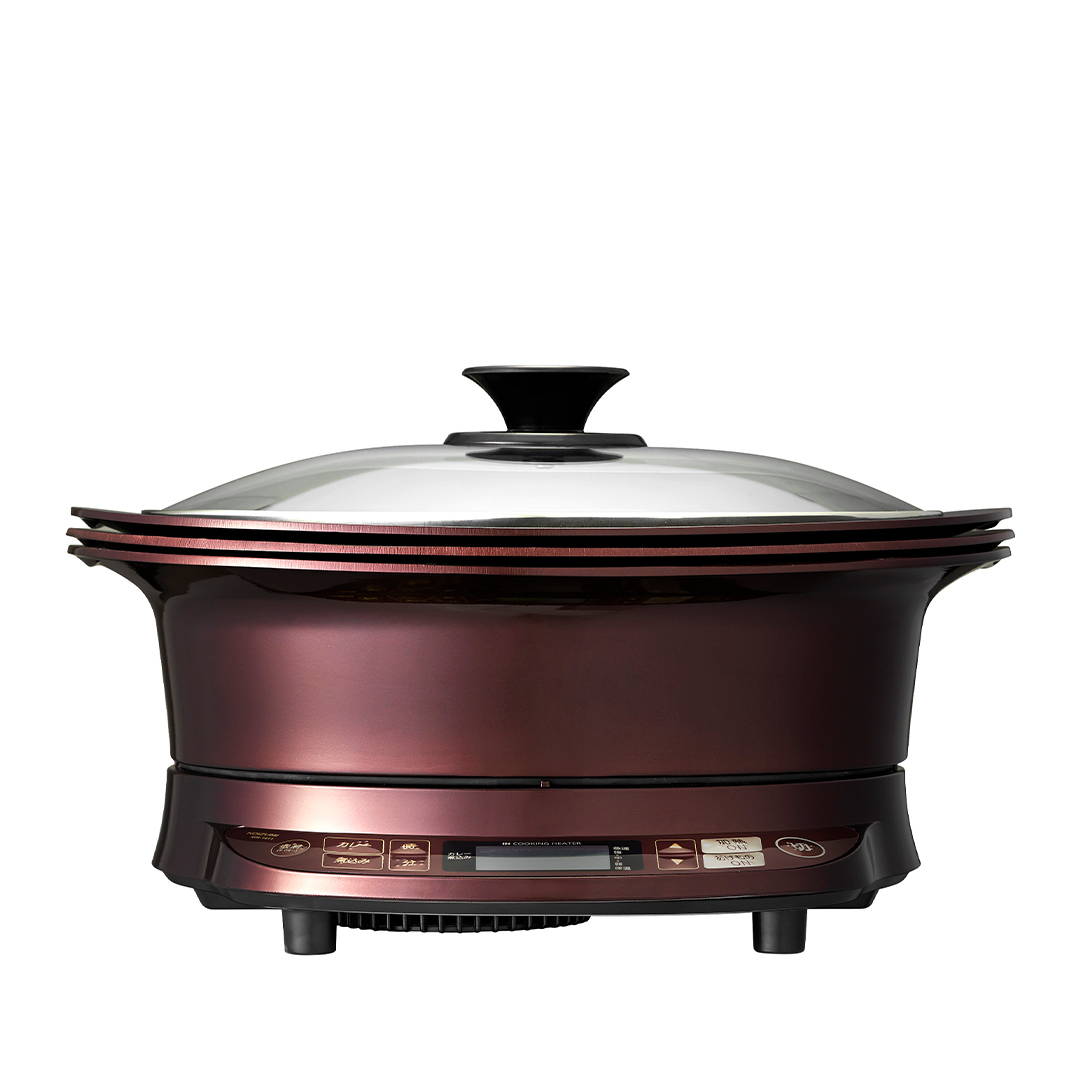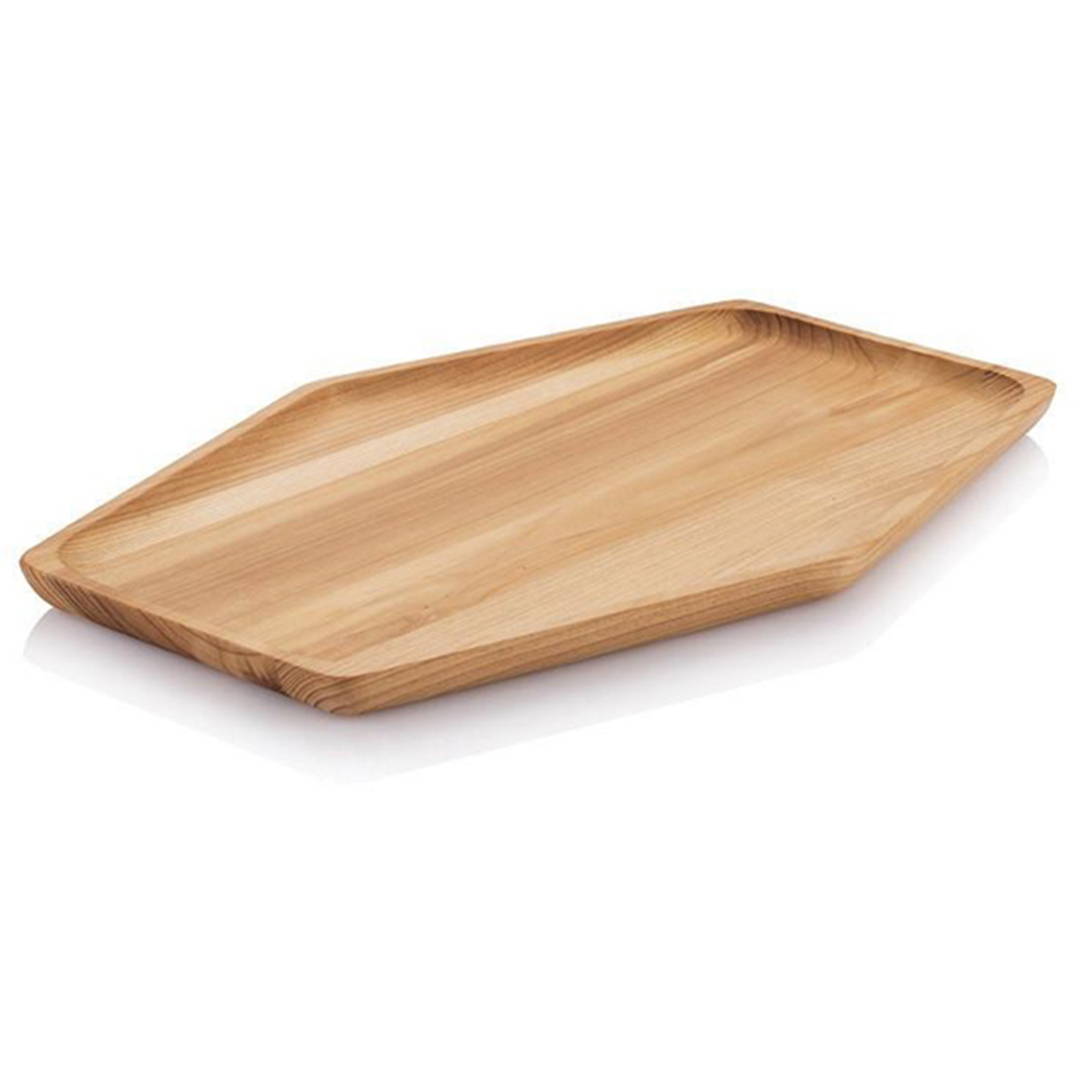 Tofu and Kimchi Stew
Serves 5 to 6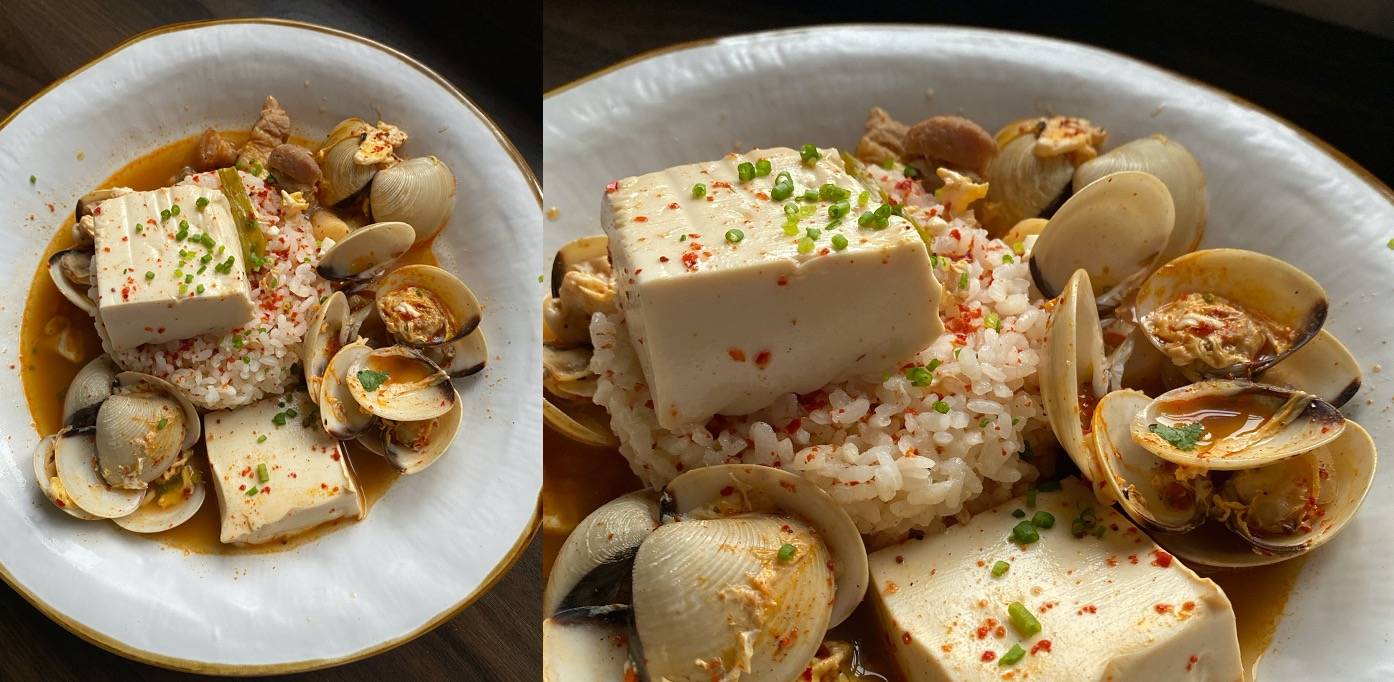 Gather the family around the dining table, because you don't need to be a K-pop fan to enjoy this amazing dish. The spiciness of this stew will definitely awaken your craving for a good Korean dinner. Don't forget to cook extra cups of rice!
Ingredients
2 tablespoons oil
4 garlic cloves, minced
3 pcs leeks sliced 3-inch long
2-inch ginger, smashed
1 tablespoon sesame oil
150g pork belly sliced
4 cups water
1 tablespoon light soy
1 tablespoon Korean chili powder
300g clams
1 bar silken tofu, sliced into 4
1 egg
Spring onions and baby radish for garnish
Procedure
In a pan, heat up the oil and sauté the garlic, leeks, and ginger for about two minutes.
Add the sesame oil and the pork belly, tossing for another two minutes or until the meat is slightly browned.
Pour in the water, and mix in light soy and chili powder.
Bring it to a boil and let simmer for five minutes.
Next, add the clams and cook until the shells open up.
Slowly add the tofu and let the stew simmer for its final two minutes.
Finally, crack the egg into the soup and switch off the heat.
Garnish with slices of spring onions and baby radish. Eat with rice if desired.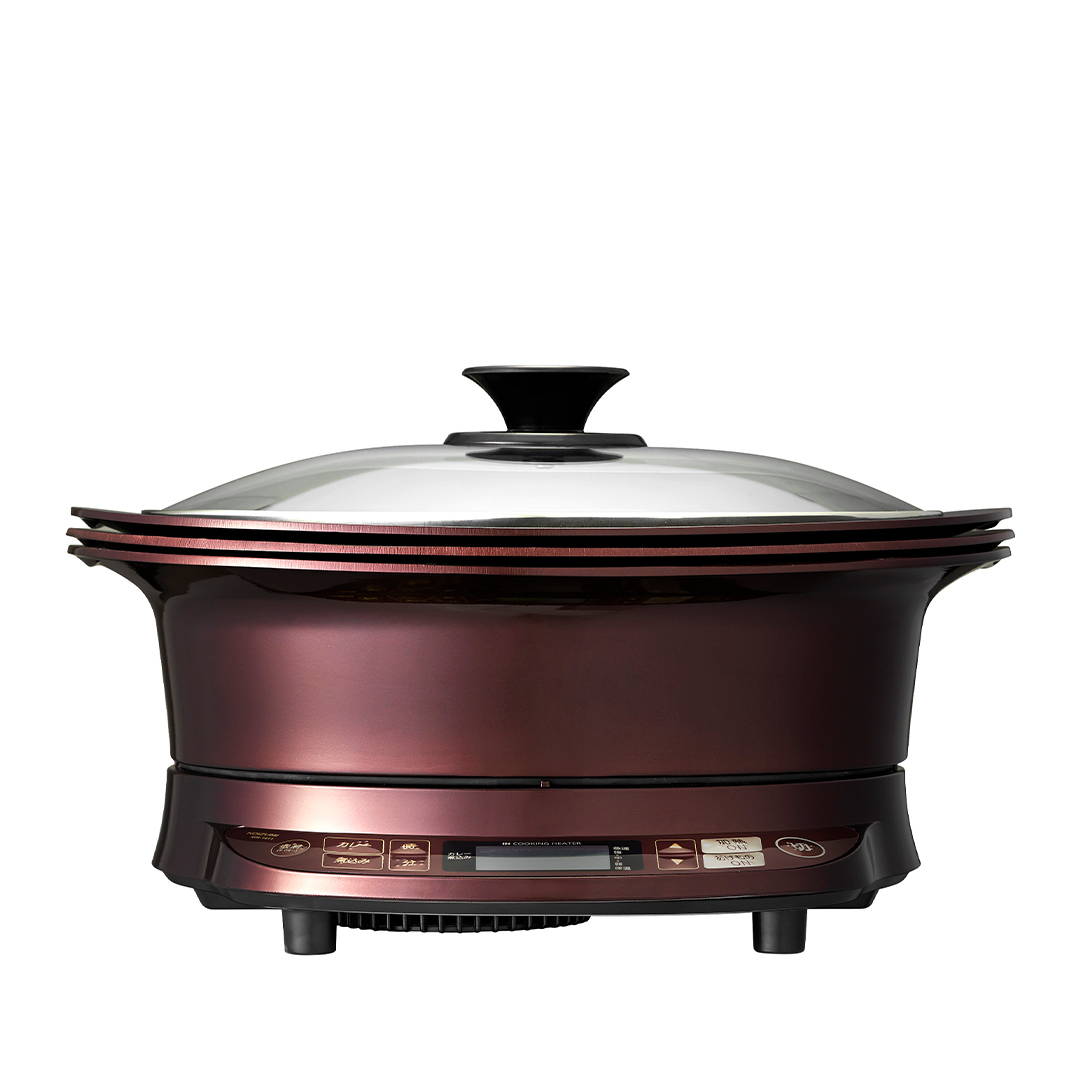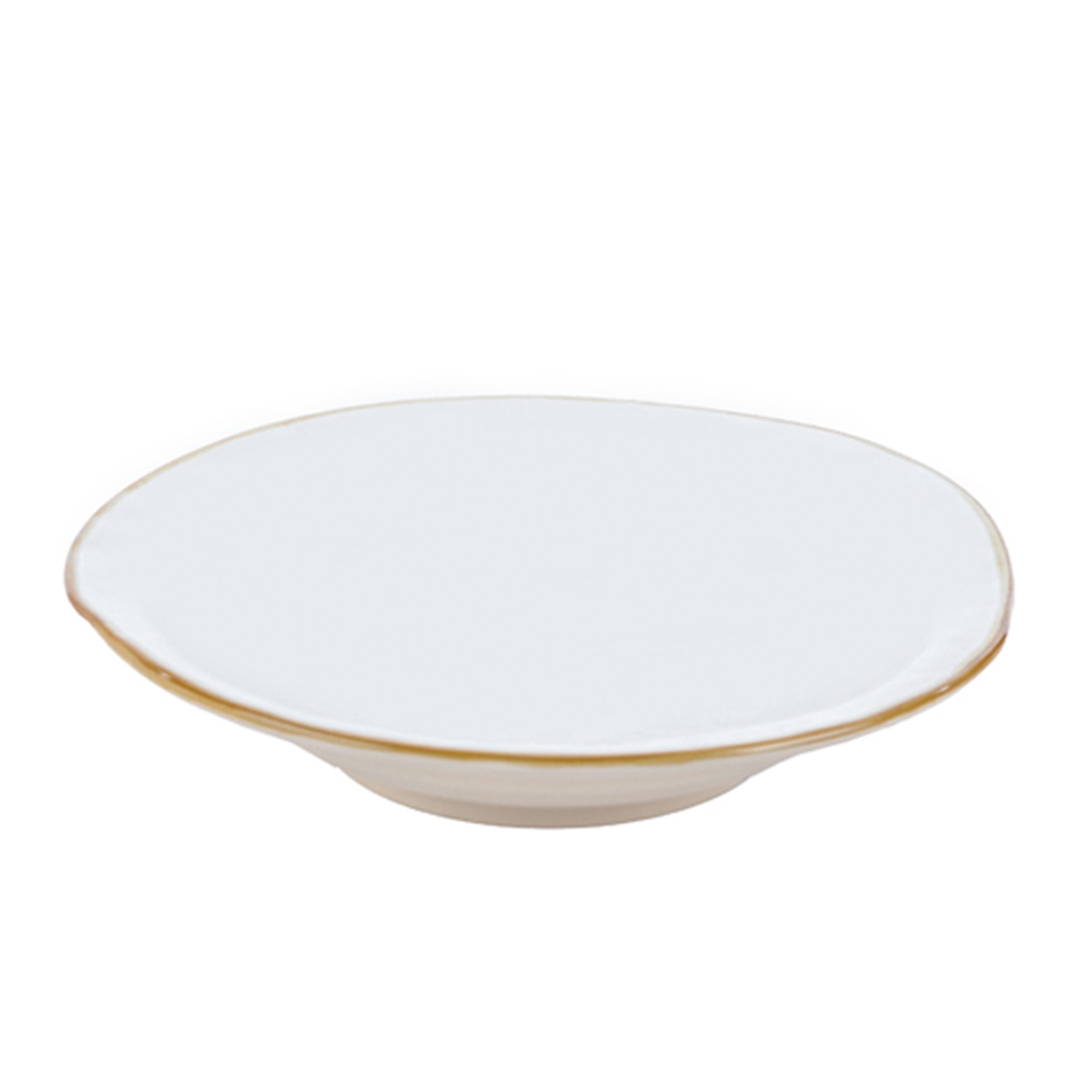 Watermelon, Cucumber, and Soju Mojito
1 Glass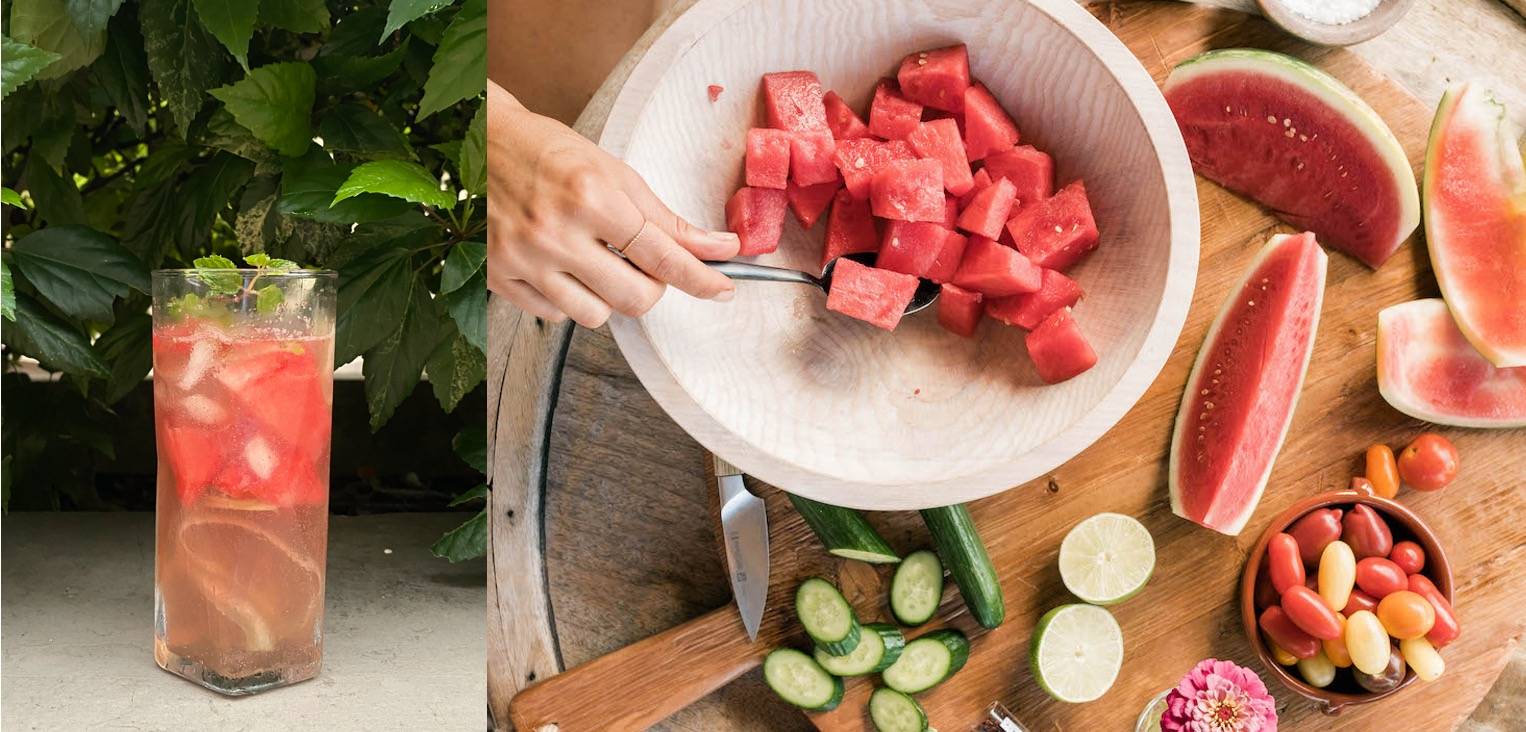 All that spice calls for a refreshing drink. Cool flavors of watermelon and cucumber come together in this summer drink that can be enjoyed all year long. Follow the steps below to craft a cold glass of this sweet cocktail—the perfect accompaniment to any spicy meal.
Ingredients
¼ cup watermelon, sliced
¼ cup cucumber, cut to strips
3 sprigs of mint
45ml Soju
20ml simple syrup
20ml lime juice
1 cup ice
Ginger ale to top
Procedure
Garnish glass with half of watermelon, cucumber and mint. Top with some ice.
In a shaker, pour Soju and syrup, and toss in the mint.
Using a muddler, crush the mint in the shaker to bring out its flavor.
Add the remaining watermelon and cucumber, together with lime juice and more ice.
Put the lid on and shake the drink for about 15 seconds. Making sure to mix all the contents together.
Once done, pour the drink into the prepared glass. Top with ginger ale and mix.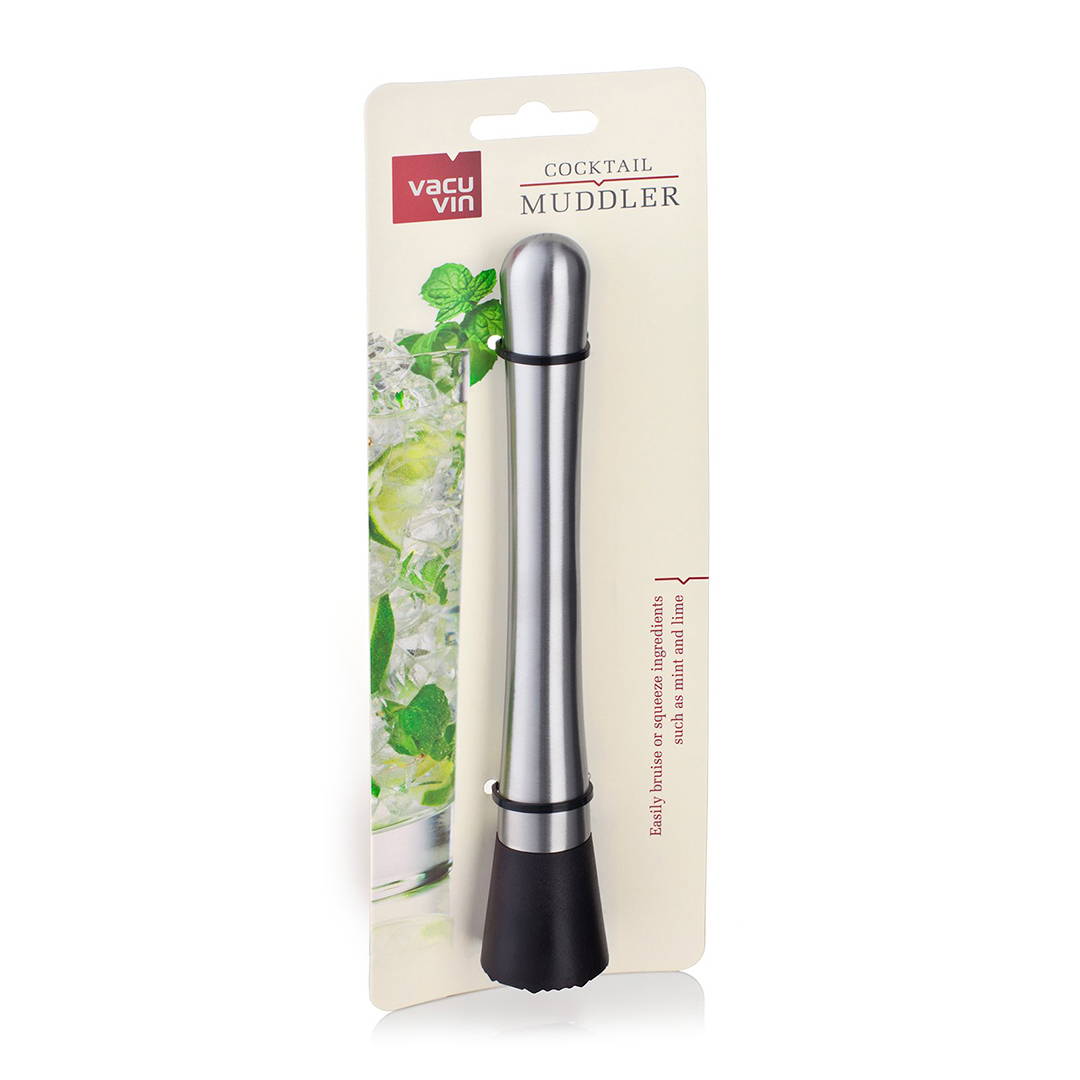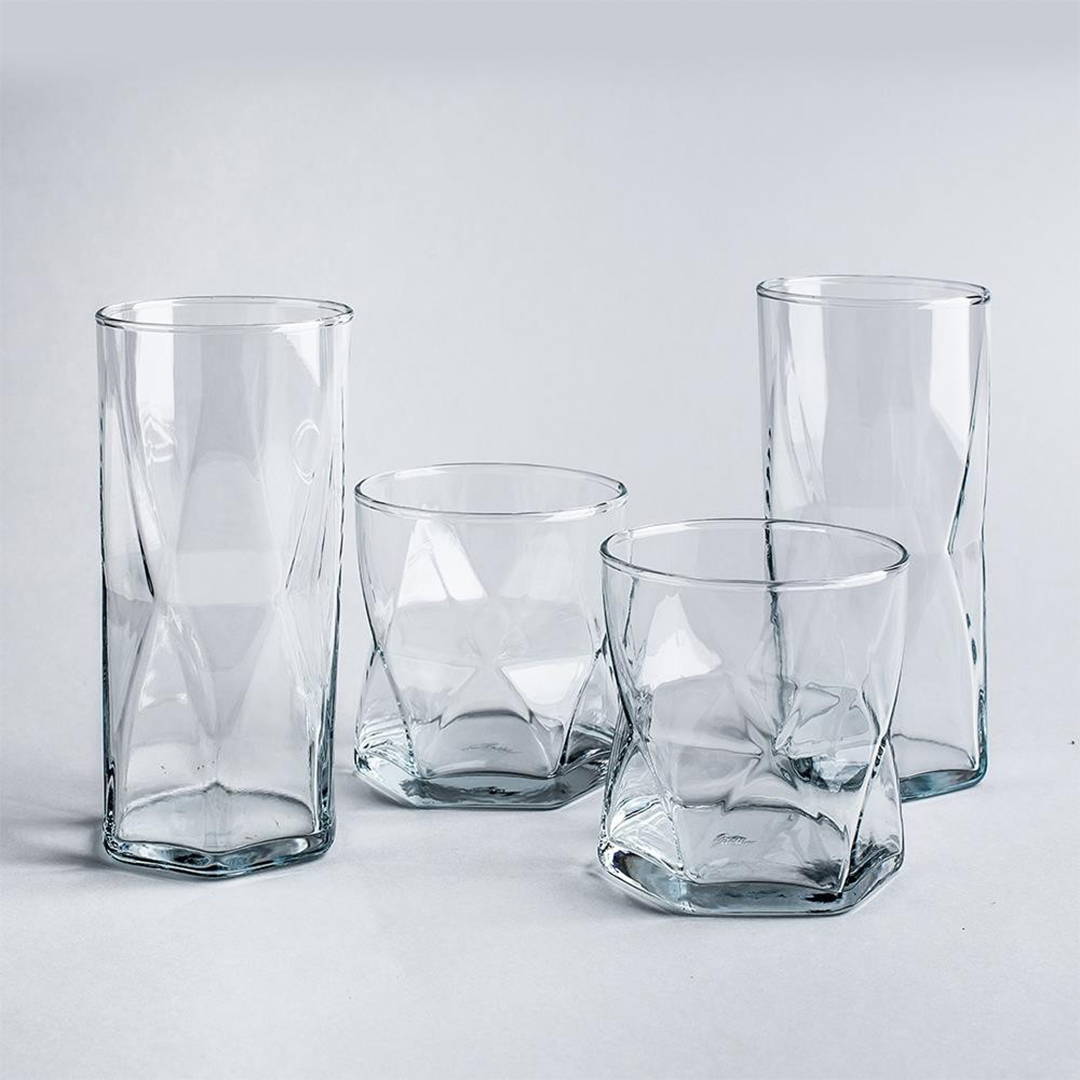 Making Korean meals can seem intimidating but there are actually simple dishes like these that do not require too many steps and ingredients. Turn your kitchen into a little Korean restaurant and treat yourself to a wonderful, indulgent feast. If having your family over, you'll be sure to impress them, too.
Shop these items and more of your favorite home appliances at Rustan's through our Personal Shopper on Call program. For more info, click here.
---