Getting to the Root of the Problem
This innovative, simpler regimen from Aveda reduces hair loss by 53%
With age comes great style and wisdom. However, with age also comes a few wrinkles, maybe a bit of weight, and for some people, hair loss. For most, finding your hair thinner than it once was, or noticing it falling out more than usual, can be quite disheartening.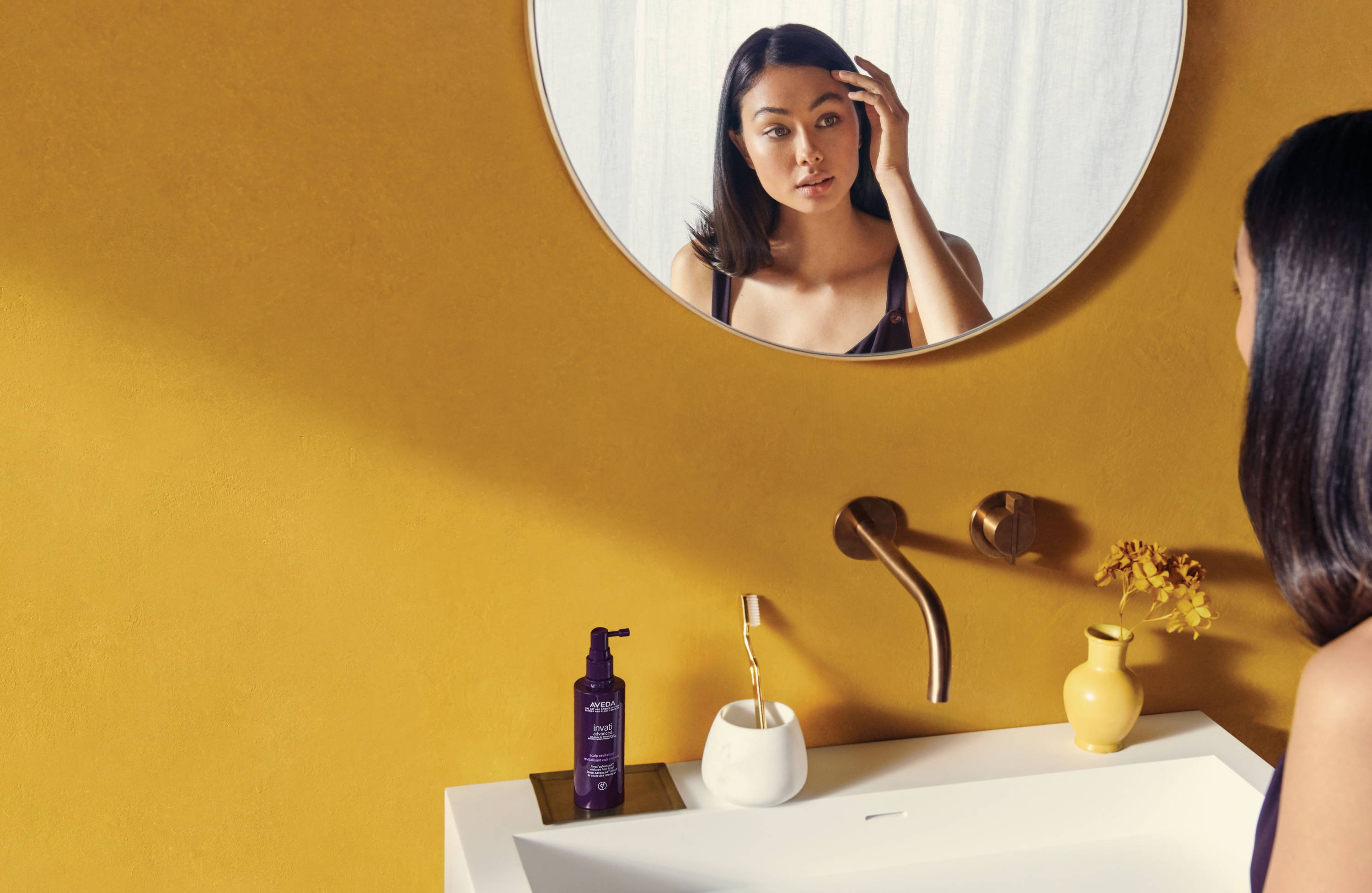 Recent studies show that 40% to 50% of women will experience hair loss—beyond the usual 125 strands pulled out of hairbrushes daily—by the time they reach menopause. This may be because of stress, genetics, or environmental challenges.
However, studies also show that the sooner you get to the root of the problem, it will be easier to regain those lush tresses you love. Lifestyle choices are important to make it happen, but you must also remember to arm yourself with the right products.
The first step to combat thinning hair is to look at the products you're treating it with. With so many hair-care products addressing the issue of thinning hair, it is important that you make sure to choose a brand that leaves absolutely no residues. Aveda introduces its new invati advanced™ Solutions for Thinning Hair.
According to the natural hair and skin-care brand, its latest version of the Invati Advanced Solutions is 94% derived from natural certified organic ingredients such as ginseng, turmeric, and amla. It also reduces hair loss due to breakage from brushing by 53%.
Diving into their roots in Ayurveda—a 5,000 year-old healing tradition that originated in India—the beauty brand created this daily system to not only keep the hair you have, but also to prevent future loss by unclogging pores and strengthening the hair. Invati, which is Sanskrit for "invigorate," includes Exfoliating Shampoo, Thickening Conditioner, and Scalp Revitalizer.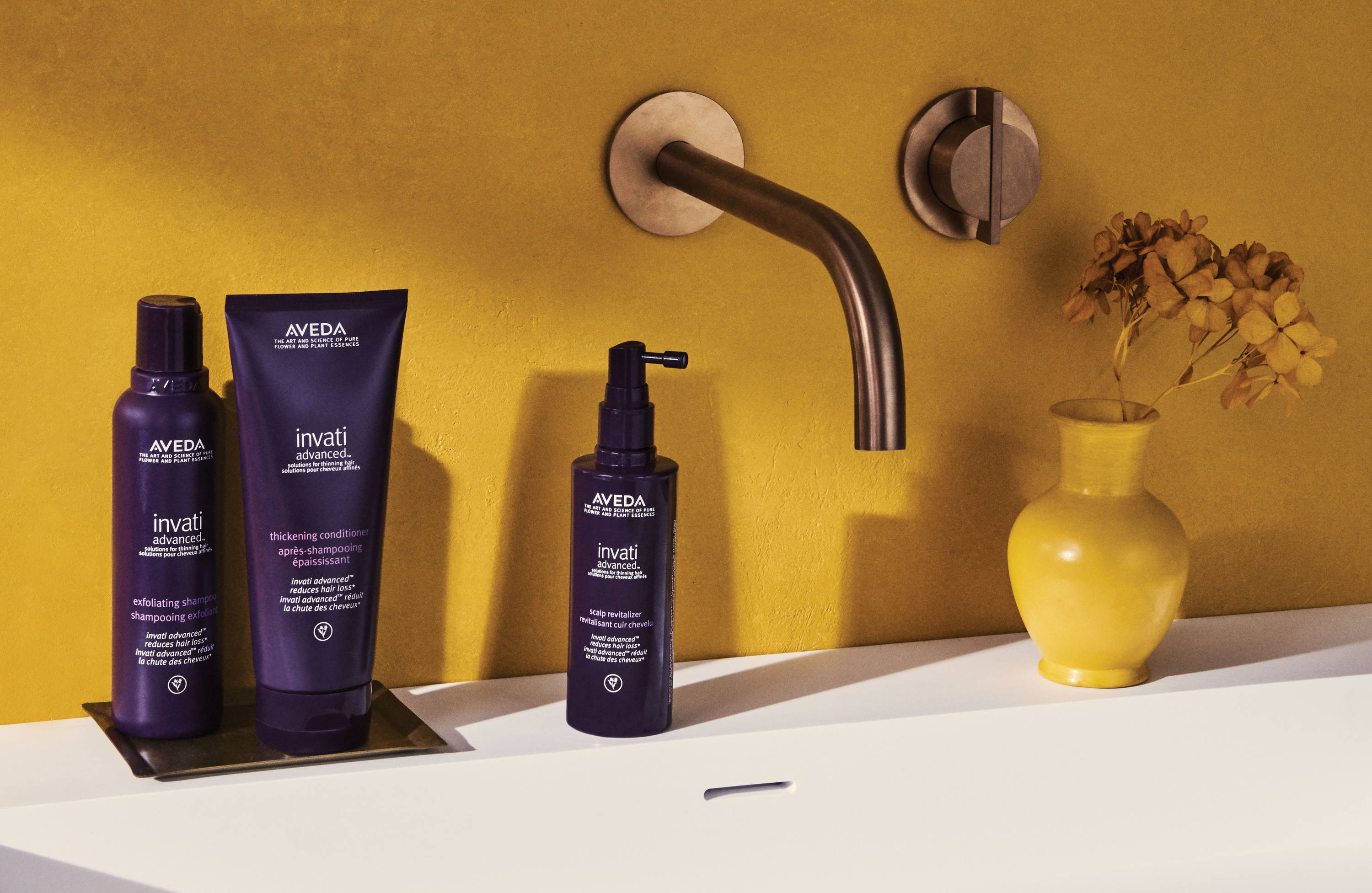 Aveda's vice president of global product development Justina Mejia-Montaje says, "The new Invati™ system continues to deliver high product performance in a simpler regimen." Invati Advanced™ features a simplified usage routine of just once a day compared to its first release in 2012 when you have to use the products twice a day.
Blended with essential oils, herbs and nutrients like lavender, rosemary, and kukui nut, the star ingredient of this line is turmeric. This mustard-color spice penetrates the scalp and stimulates circulation when massaged in.
The Invati Advanced Solutions is done in three simple steps: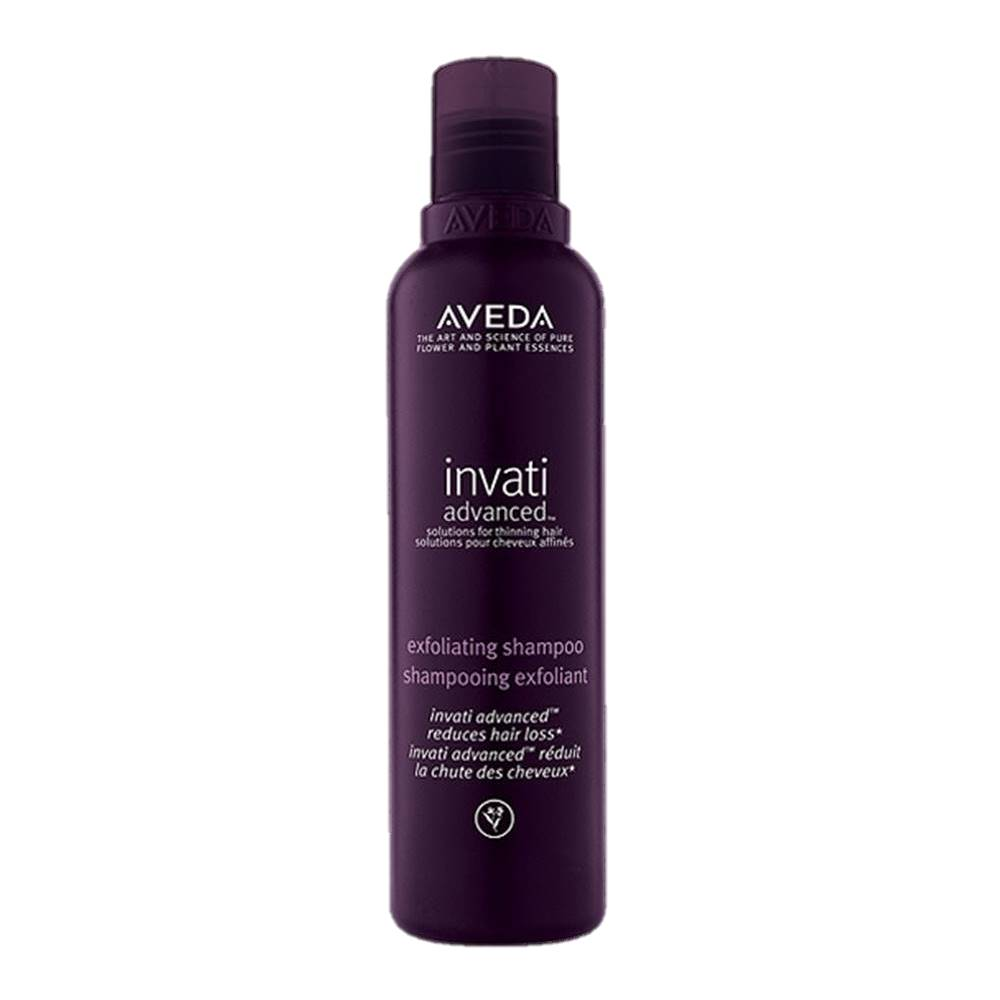 Exfoliate
Exfoliation is necessary to renew the scalp. invati advanced™ Exfoliating Shampoo accomplishes this with wintergreen-derived salicylic acid. This nourishing formula works to cleanse the hair.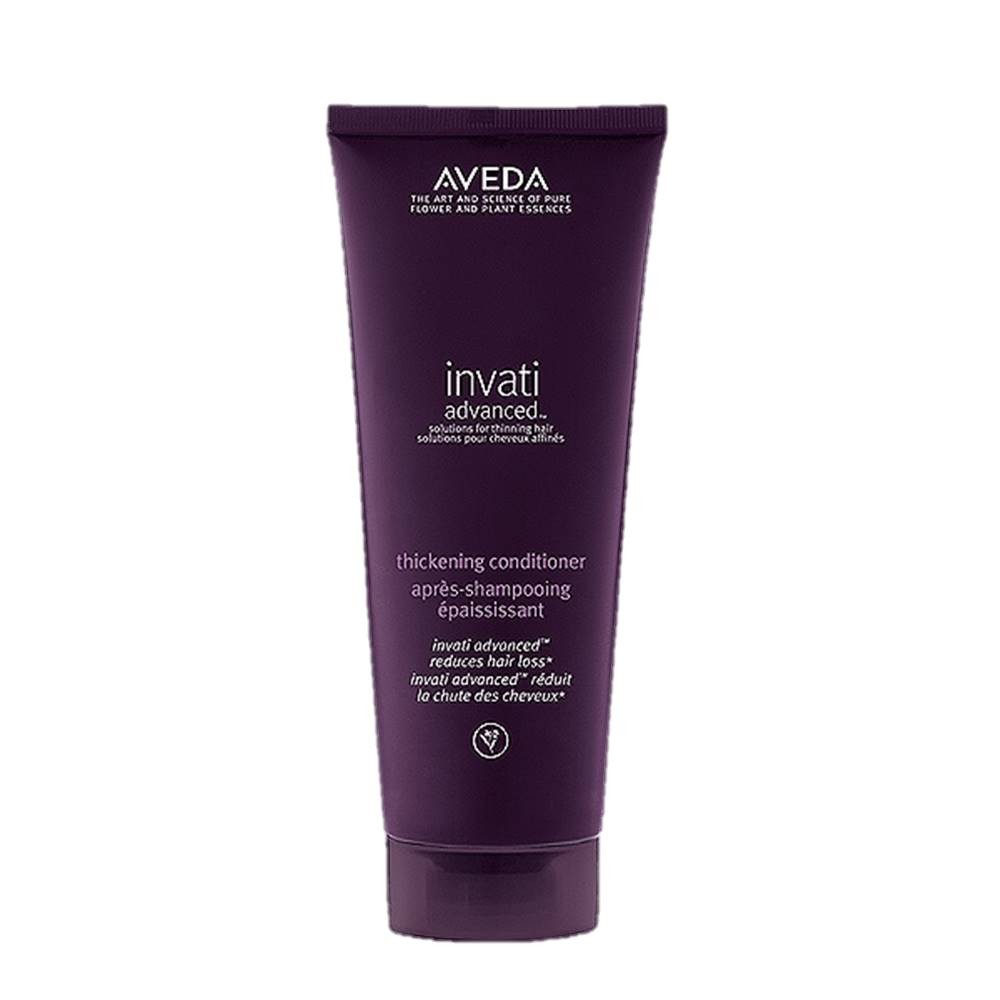 Thicken
invati advanced™ Thickening Conditioner with certified organic amla works to instantly thicken the hair. Naturally derived amino acids mimic the hair's building blocks to help strengthen all the way from the roots to the ends.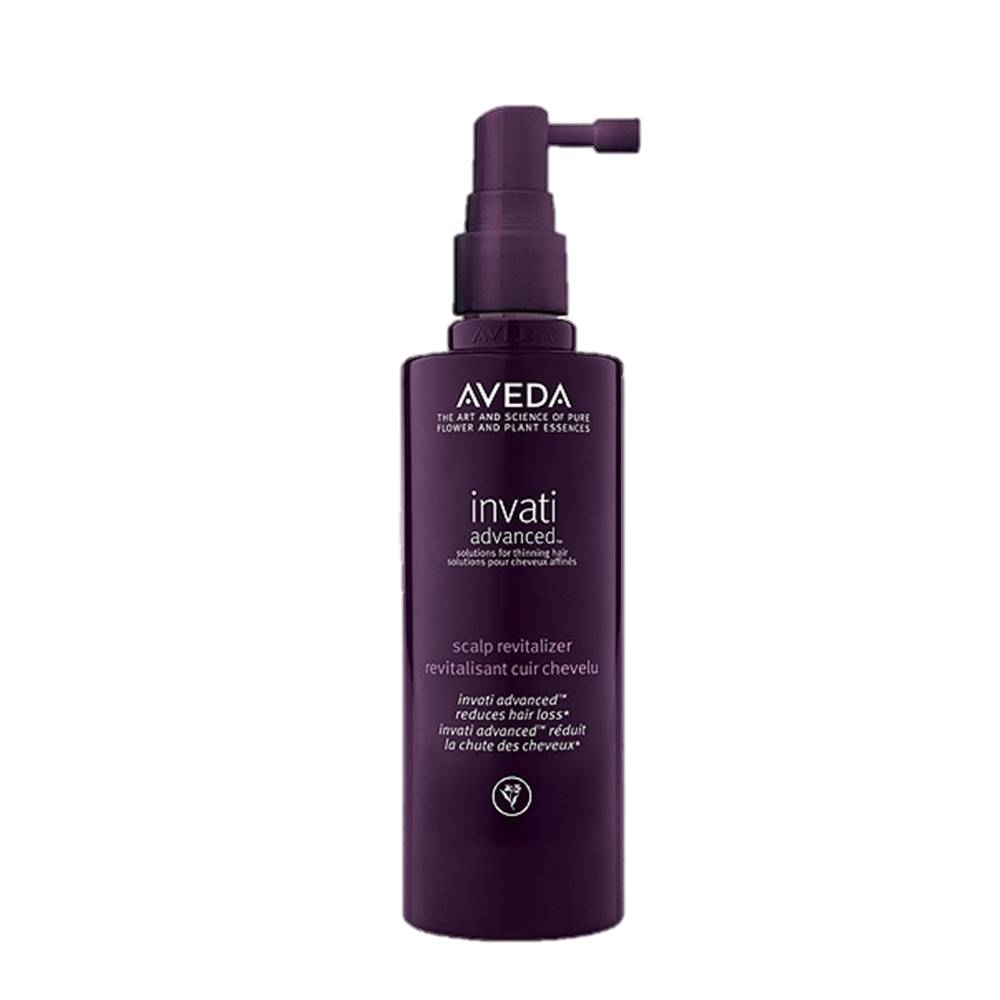 Revitalize
When used continuously for 12 weeks, invati advanced™ Scalp Revitalizer reduces hair loss to help keep the hair you have longer. This innovative formula is a blend of tangerine peel and Japanese knotweed that penetrates skin to help support the hair's natural keratin.
It's hard to love your hair when it's flat, limp, and won't hold a style. Whether your hair is naturally thin, it's thinning, or if your hair needs a little more oomph, Aveda's highly coveted invati advanced™ Solutions has products that turn up the volume.
---