A Bigger Splash
Trade in your wanderlust for staycations in style. You can still make a statement while spending your summer days by the pool in this season's coolest fits
There's no denying that board shorts season is upon us, but this summer is panning out to be quite different from years past. Though it's tempting to book a flight to our favorite beach destination, we're foregoing our wanderlust for safe and enjoyable staycations instead.
We've taken on the hottest trends of the season and the best poolside looks, and this time around we're making a bigger splash with the gentlemen at home. From reimagining nautical dressing to reviving the swim briefs, don't let staying at home stop you from basking under the sun in style.
Scroll on through and see how to dress for all the enjoyable staycation activities you have planned out for the season.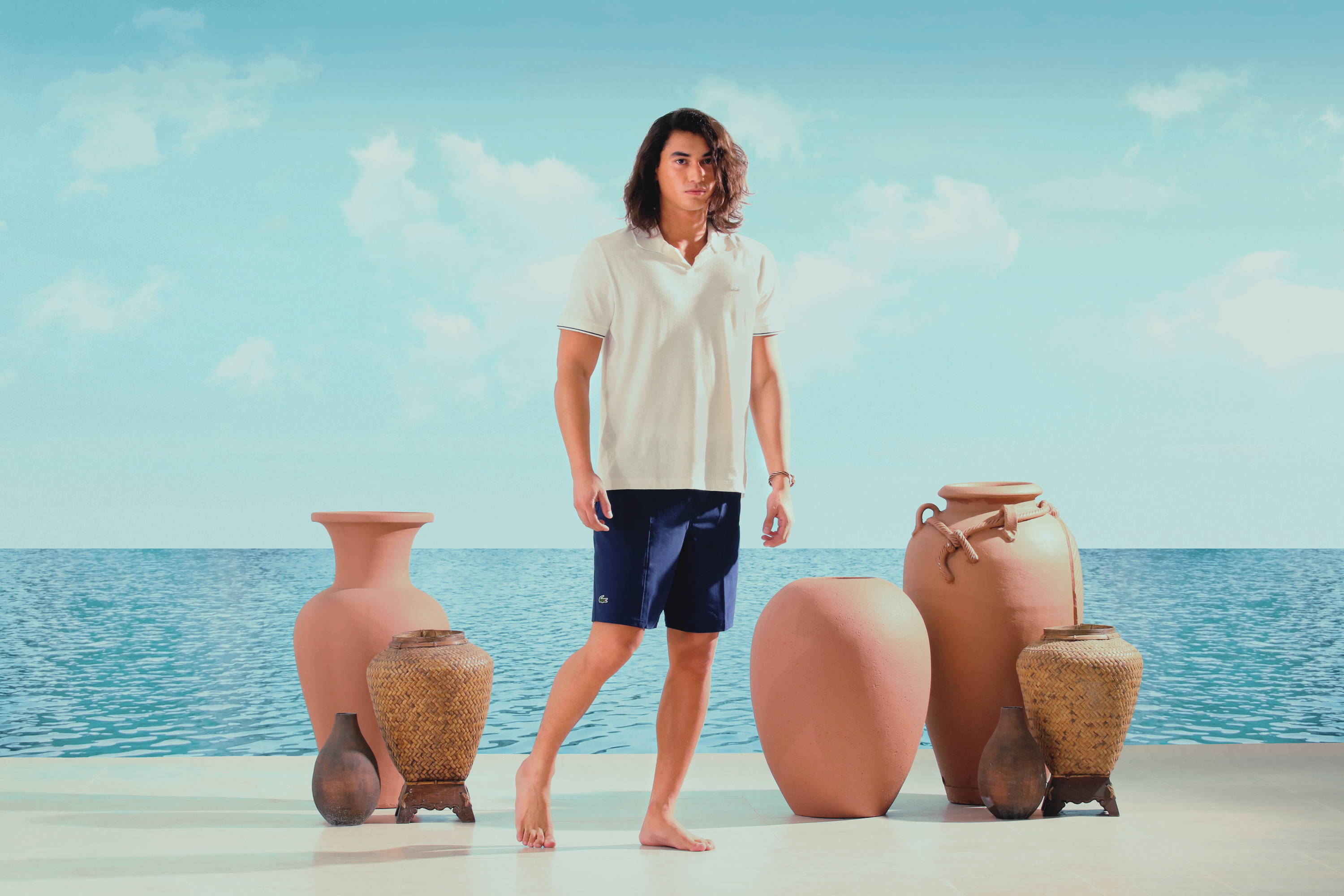 Nautical Club
The yacht club may be close but that doesn't mean you should let go of your favorite sunny weekend fits. Instead of dressing in your favorite Breton shirts and boat shoes, it's all about the lightweight whites and blues that look just as well in the city as it does portside. Evoke the joy of breezy sailing and wispy sea breeze through this white terry-cloth polo shirt and technical shorts look from Lacoste.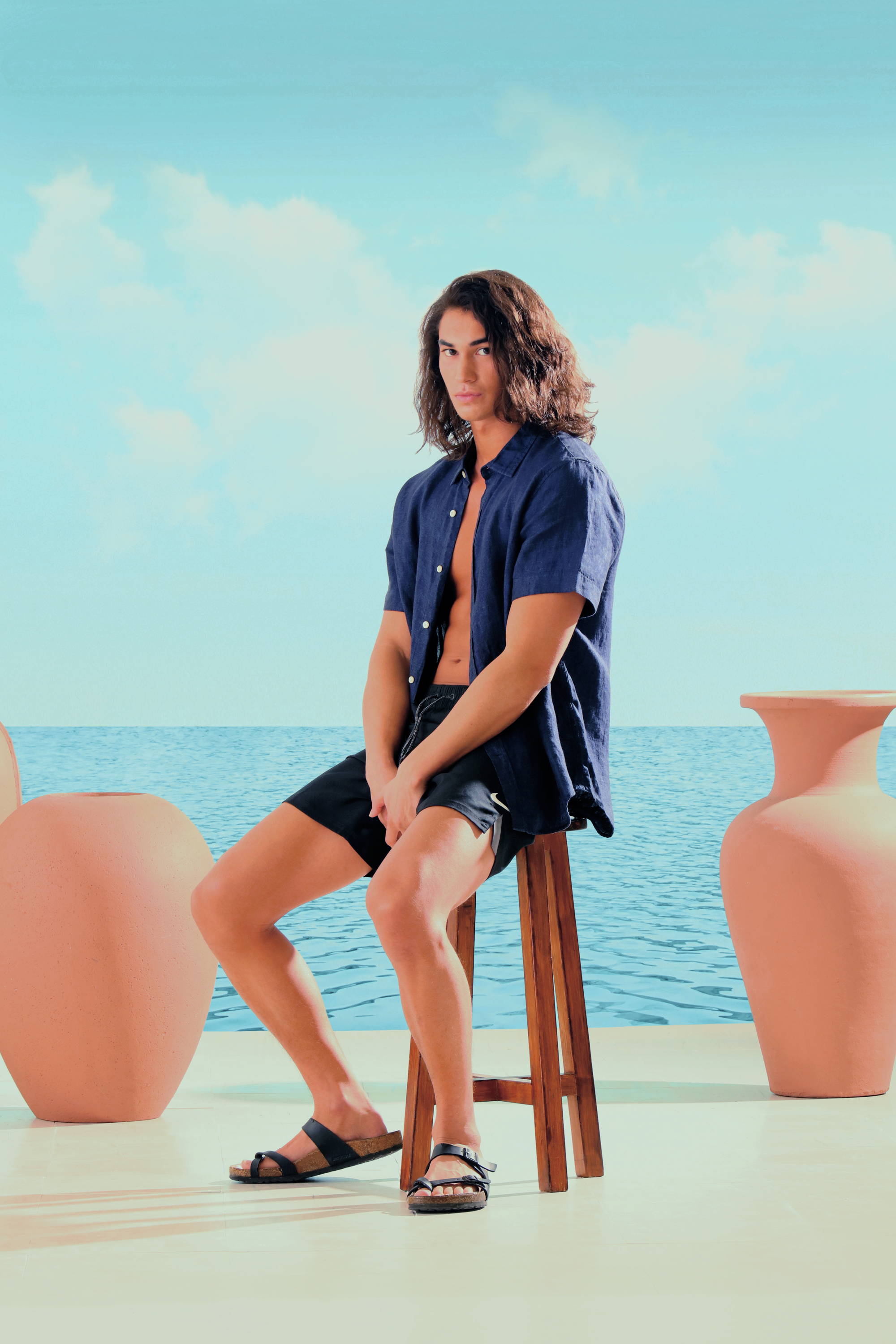 True Blue
It's no question that navy is a man's best friend—everyone's, to be honest. It's sleek, handsome, and flattering. The best color for any occasion; but this season, we're putting the focus on styling this loved hue for sunny climates. Think lightweight fabrics and cool cuts, like a short-sleeved linen button-down with slim-cut shorts.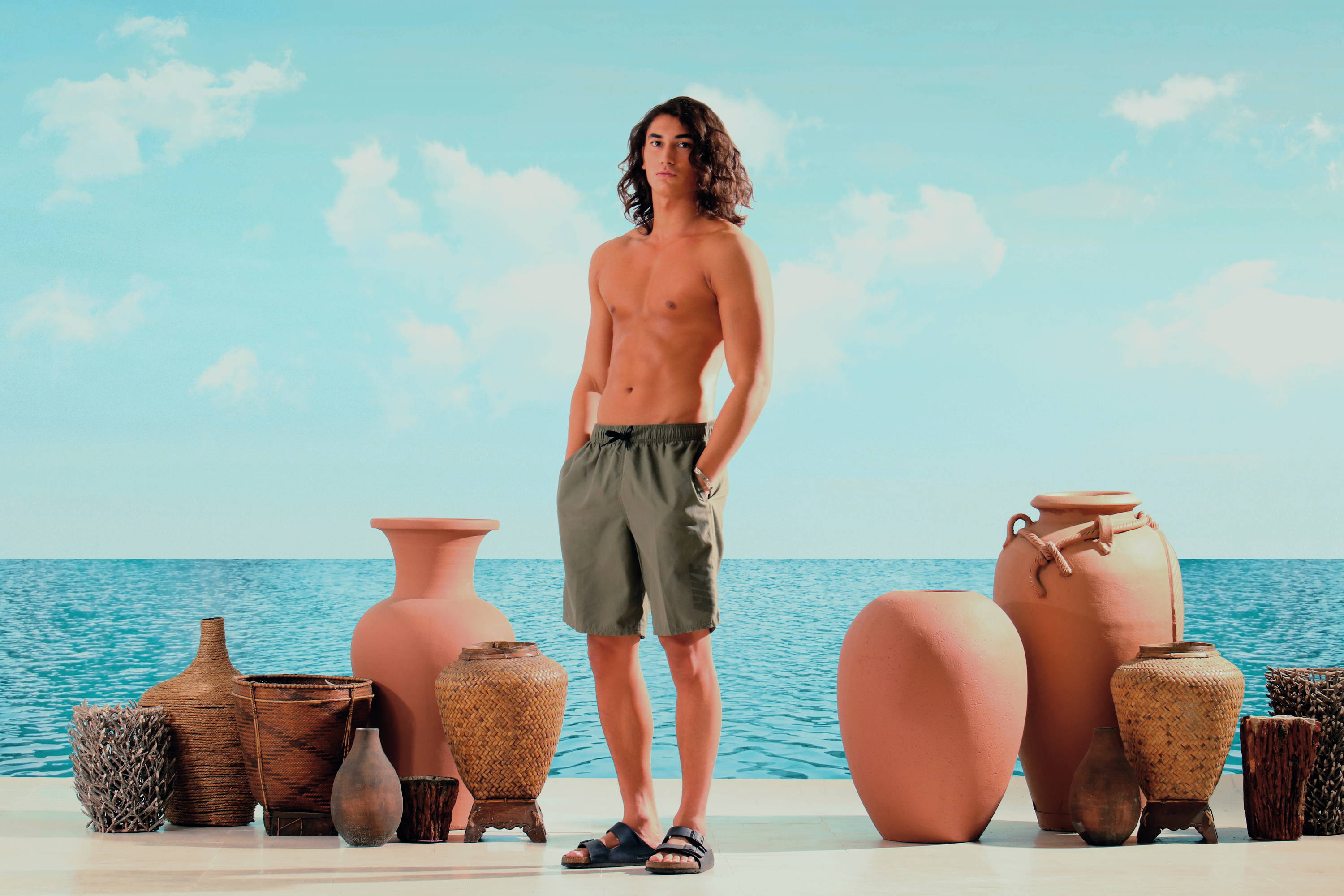 Nothing Beats a classic
We mentioned something about board shorts season, and we're here to deliver. There's nothing like a classic pair of shorts that allows movement and ease: run, swim, and even jump to catch frisbees. We're looking at pairs cut below the knees and rendered in timeless hues to cement its wardrobe classic status.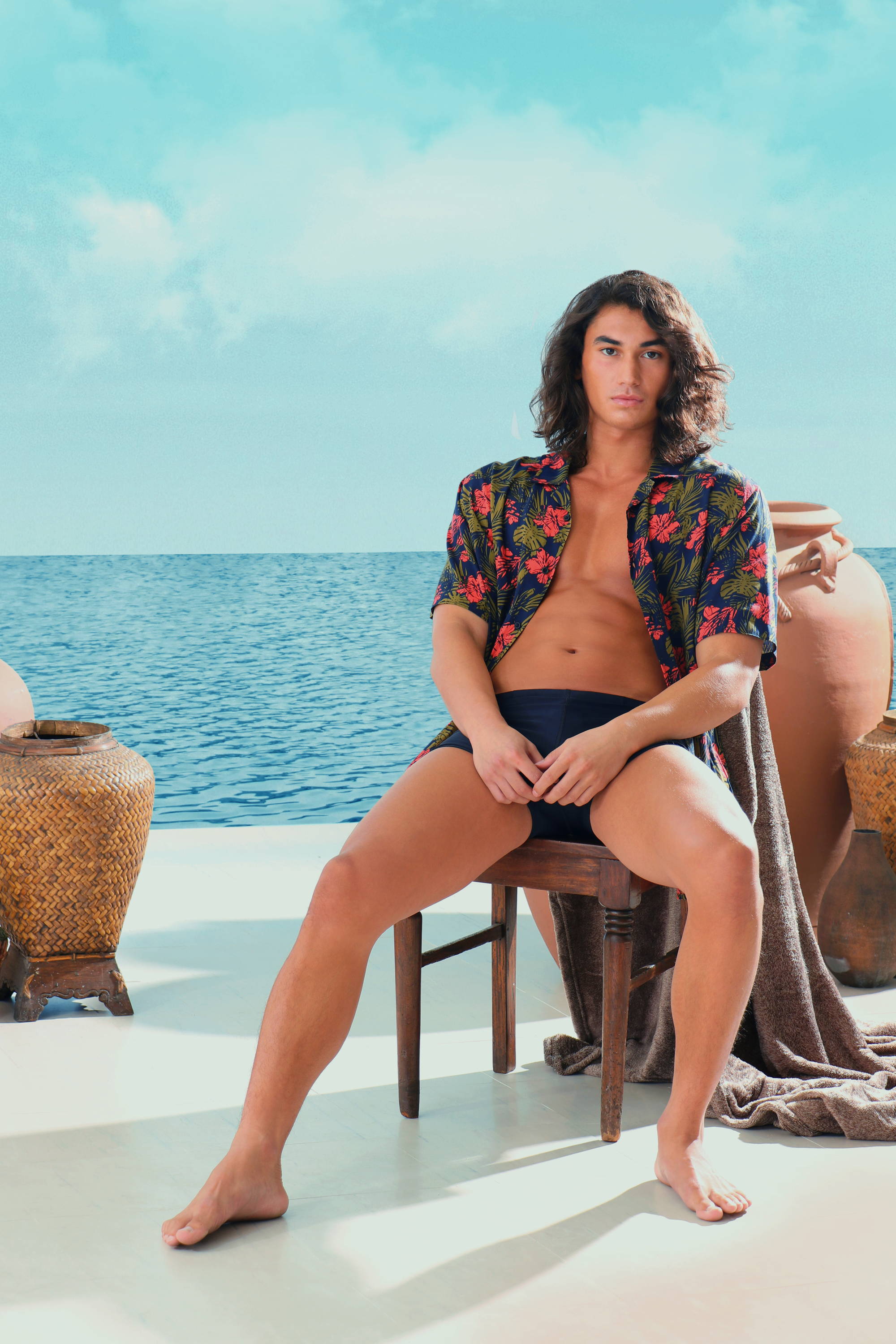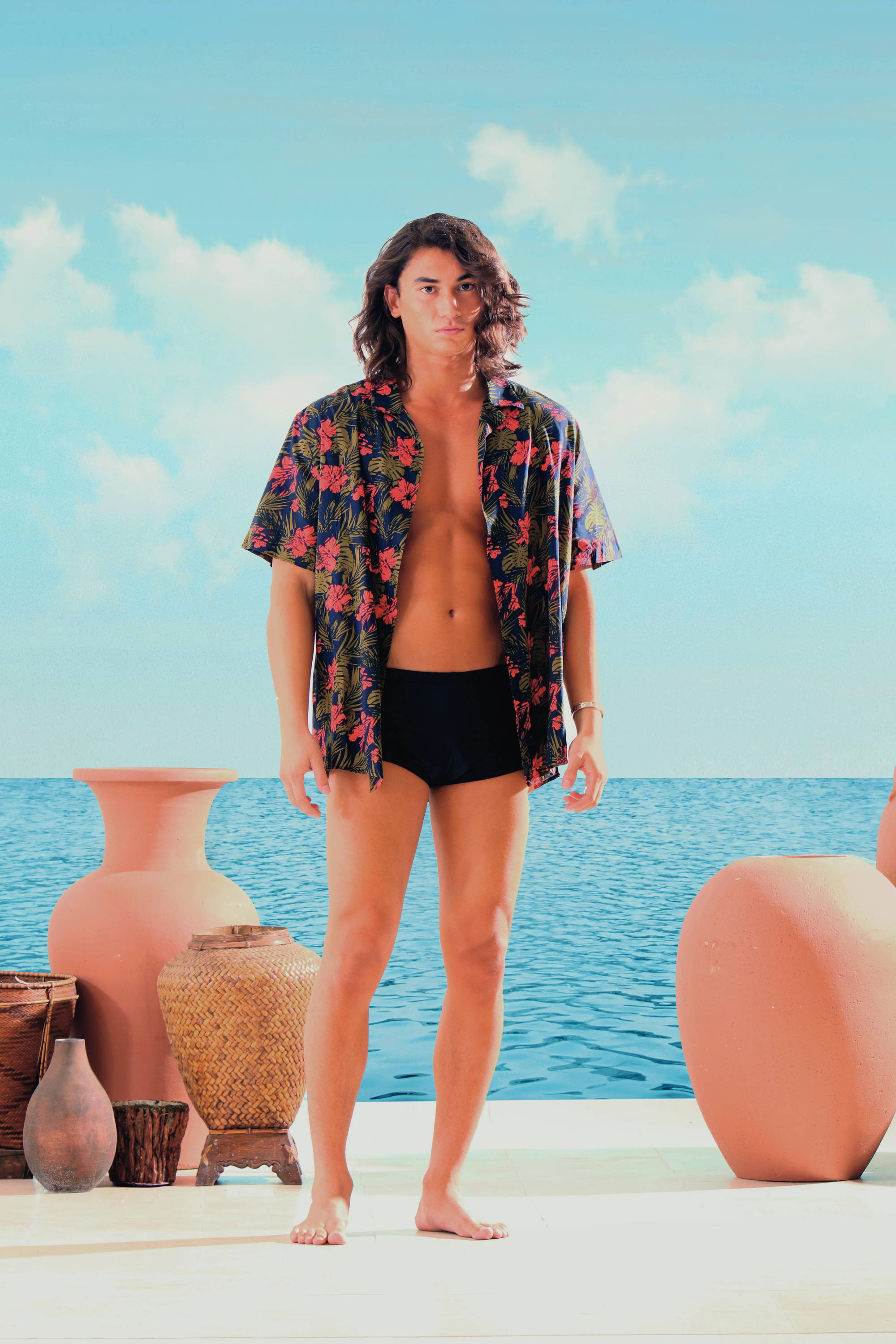 Tropicana Lite
Nothing screams summer like a breezy tropical printed shirt paired with swim trunks. We can see the apprehensive look on your face, but hear us out. This fit makes a case for the joy and ease of the 70s. Think about tanning under the shade of palm trees, sipping on a cool drink, and feeling the breeze on your skin. What more can you ask for when spending a blistering summer day at home?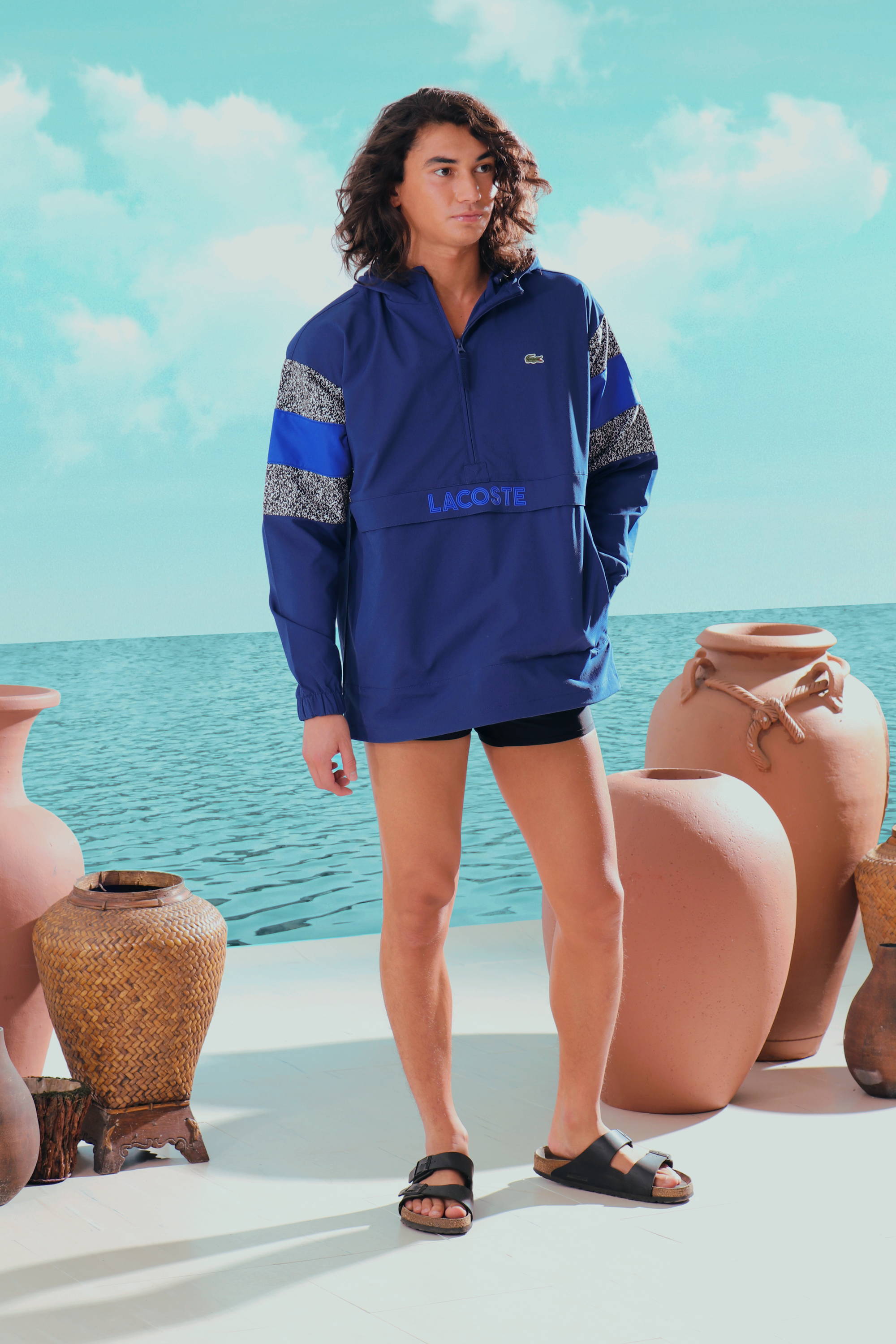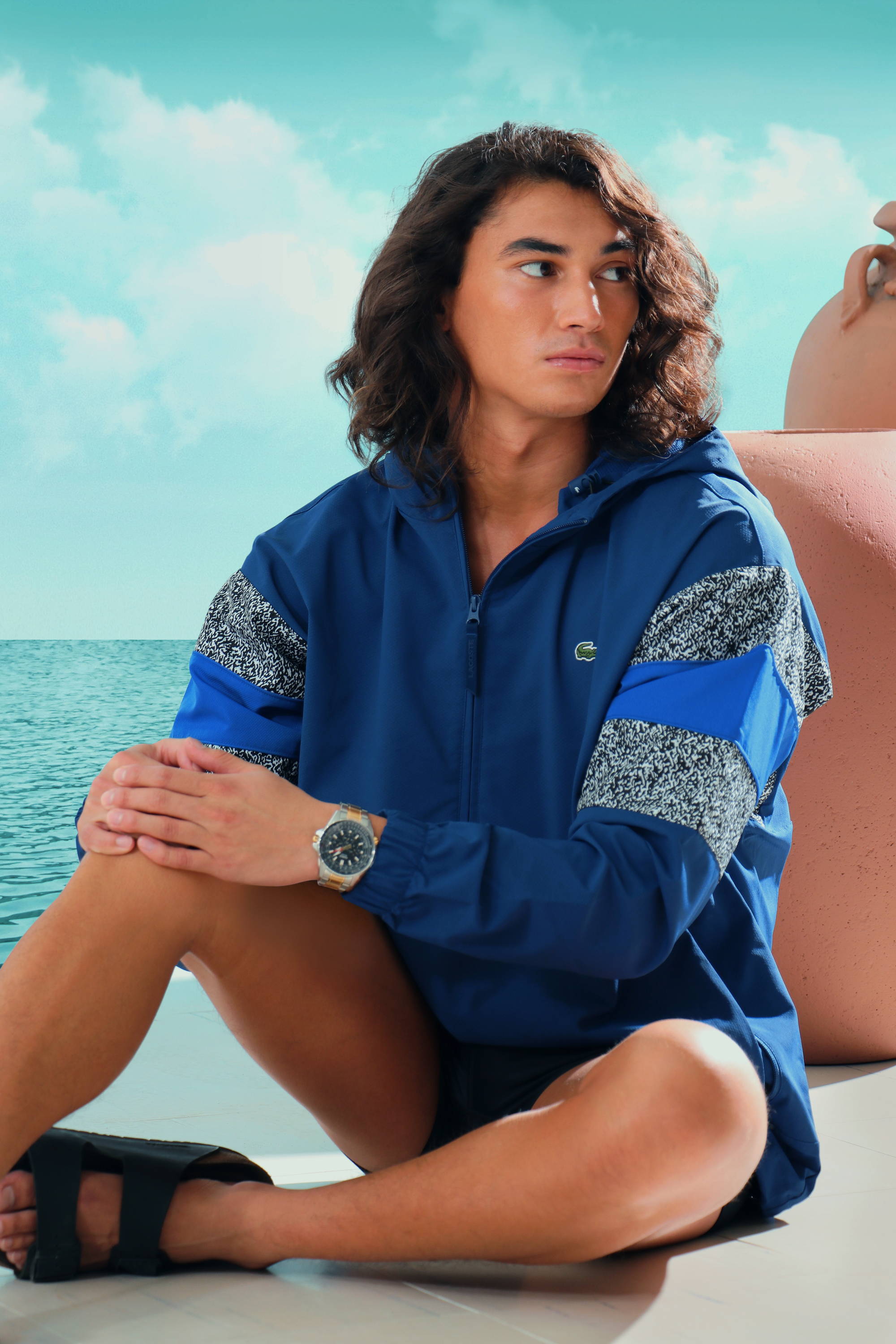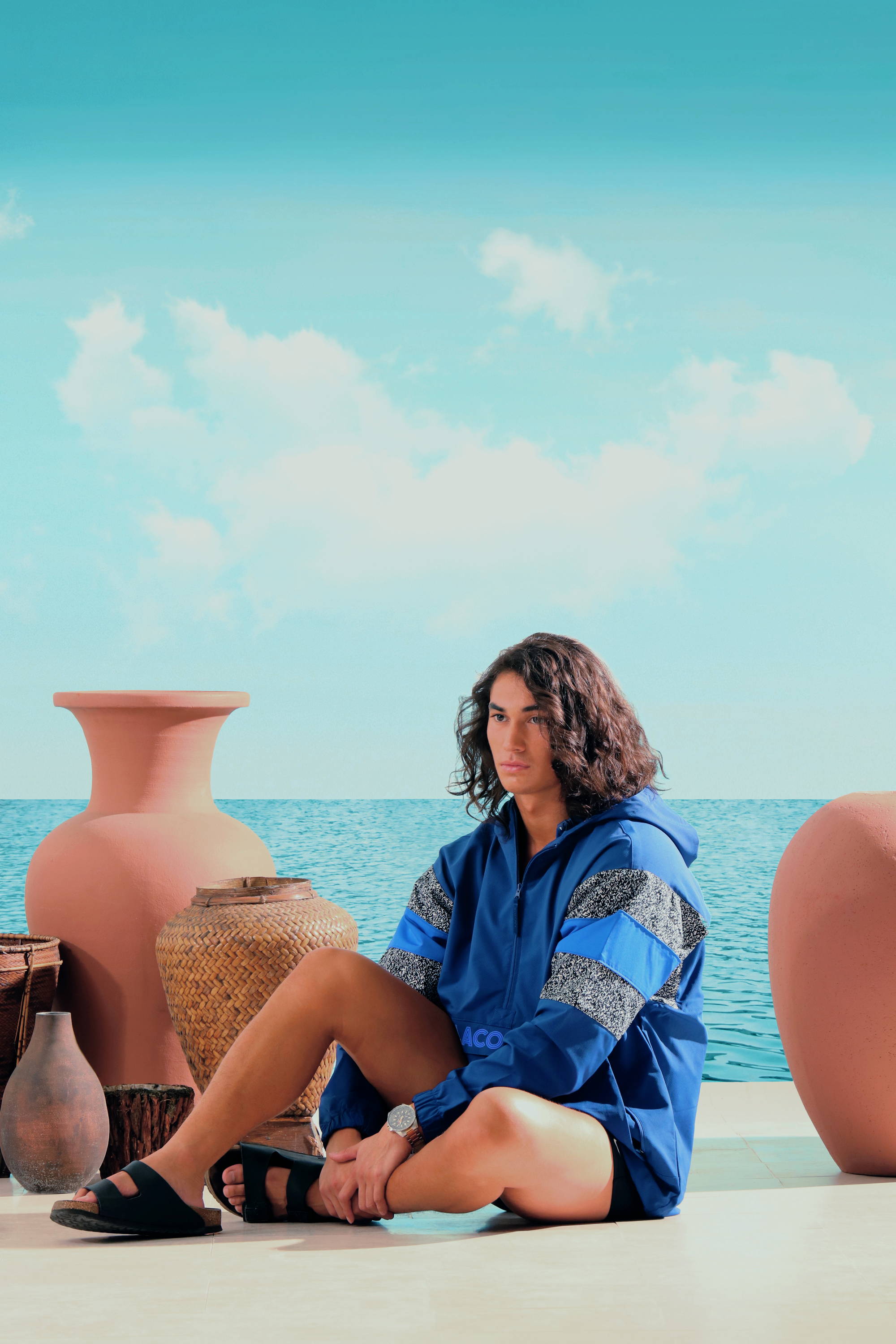 Summer Nights
From sunny days to warm breezy nights, it's this season's duality that we love the most. Ring in cocktail hour at home with a fit that's perfect for lounging by the pool while sipping your favorite drink. Slip on a lightweight technical jacket on top of your favorite swimwear of the season—yes, we're still talking about the classic swim briefs—for a cool athletic look.
Photographers: Oliver Tam and Frances Ulit
Creative Producer and Stylist: Timothy Diao
Styling Assistant: Patty Mendoza
Art Director: Kevin Dexter Magno
Production Coordination: Elaine Contreras
Makeup: Lea Ancheta, Venus Playground Co.
Hair: Joerick Singular
Model: Oliver Corbitt, New Monarq Manila
Production Designer: Mica Carreon and Claudine Vizconde
Shot on location at Parallax Studios, Makati City
---