When the Sun Meets the Skin
TOM FORD is launching a new fragrance that will let you enjoy your own private summer
The sun has been a source of inspiration for many artists and creators since the beginning of time. From paintings to stories to poems to music to even yes, scent.
When it comes to the olfactory creations, perfumers have been evoking sunrise and sunset. They've also been inspired by sunkissed skin or sun-heated cities, how the rays of the sun hit a field of flowers or how the sun hits the salty ocean. Sunny orchards, sunny beaches, the sun's rays melting the snow, or the sun shining through the forest floor. It is quite amazing how many interpretations the sun can have to evoke that feeling in just one whiff.
Not to be left behind, TOM FORD will be launching a new fragrance that will get your glow on.
TOM FORD Private Blend Collection continues to surprise us with new creations. The American designer introduces us to the new Soleil Brûlant releases sun-kissed florals warmed by amber—evoking the opulent, golden sun beaming over private islands.
The Soleil Brûlant fragrance follows the sun-themed editions Soleil Blanc from 2016, Eau de Soleil Blanc from 2018, and Soleil Neige from 2019, offering a warm and shimmering fragrance. The composition promises several sunny aspects; sunny citruses, solar flowers, and warm resins, which reflect the golden rays of the sun.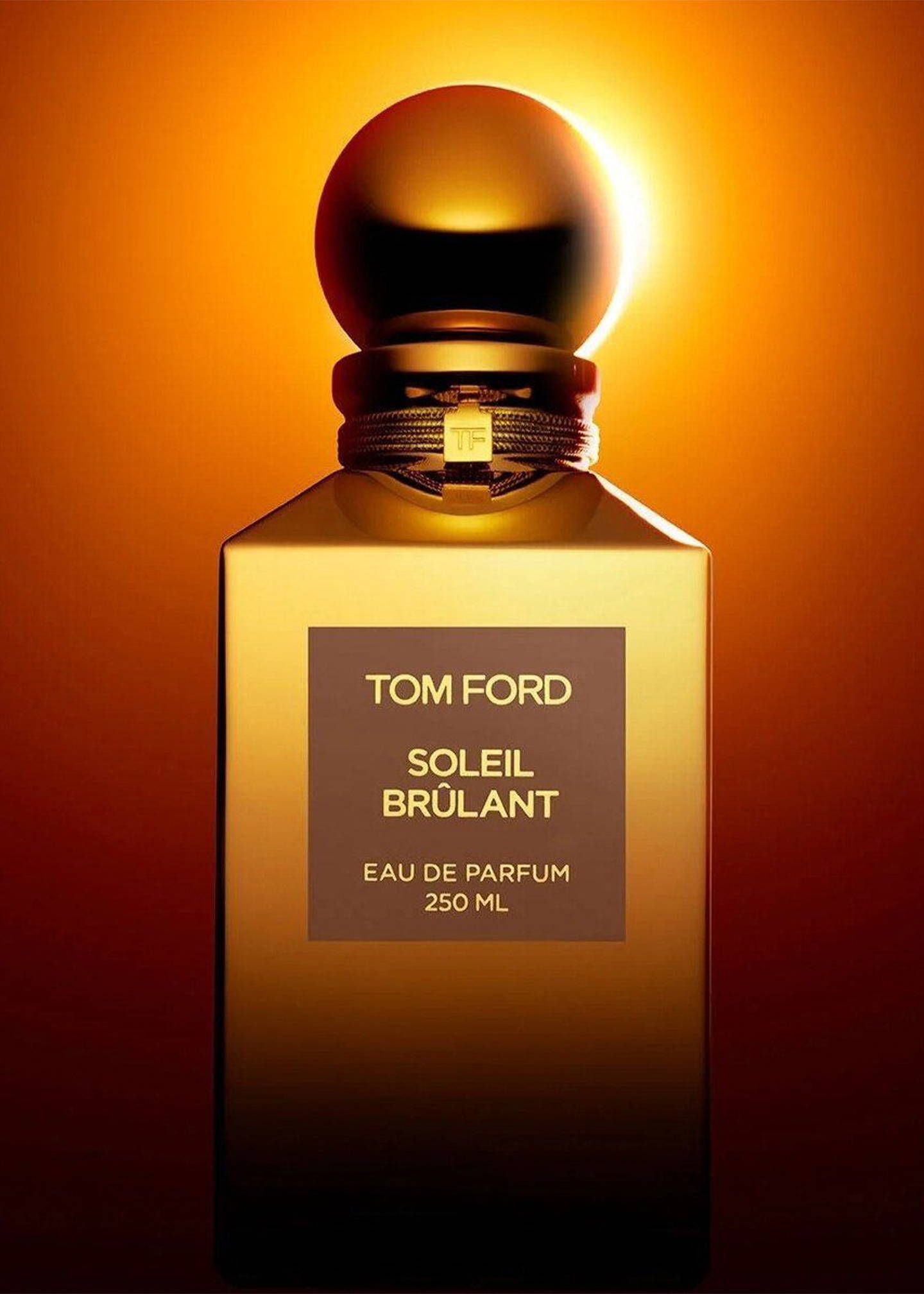 The floral amber scent is an invitation to an uninhibited summer, where high-shine solar brilliance mingles with the intense freshness of mandarin and bergamot. Spicy pink peppercorn gives way to an ornate and regal floral heart of jasmine sambac, tuberose, and orange flower absolutes.
As the sun and body embrace, the warmth of decadent amber intensified by resins, woods, and black honey nectar exudes aseductive vapor. Invigorating coffee Arabica and tonka bean awaken the extravagant smokiness of incense, vetiver, and leather.
Tom Ford said, "The warmth of amber and mix of florals render this fragrance original. Soleil Brûlant is addictive…the boldest version of soleil."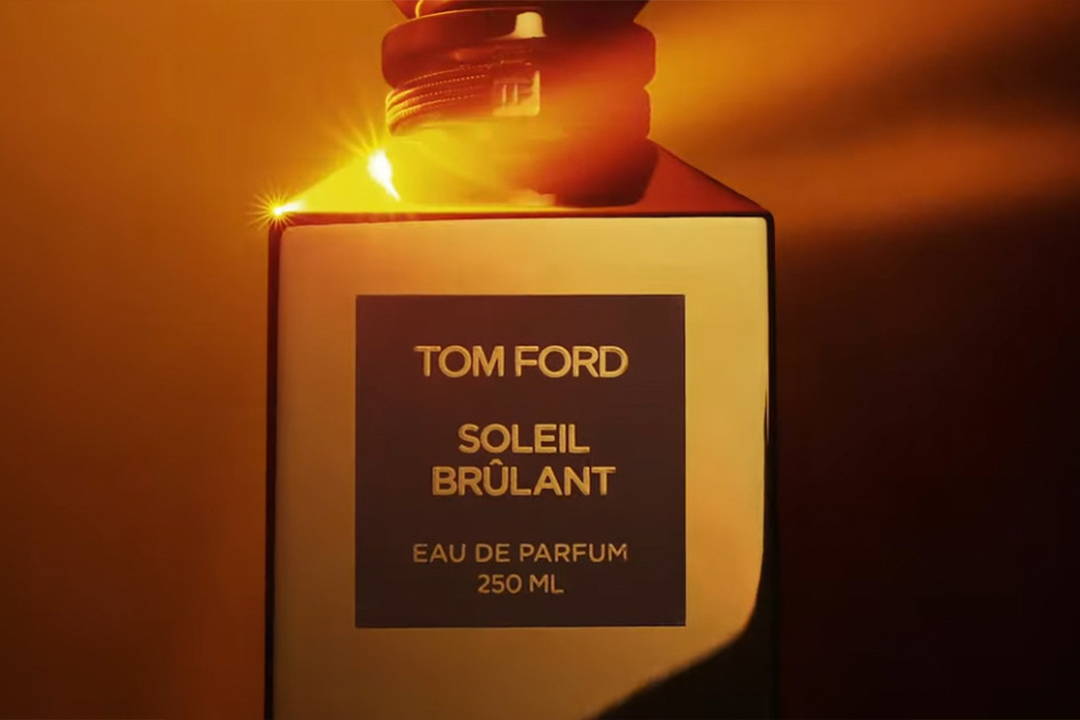 Soleil Brûlant is contained in a lavish metallic gold iteration of the iconic Private Blend bottle. Designed with a glossy white label and plaque on the cap, the flacon has the sleek, architectural look of a chess piece—adding monumental beauty to a dressing table or grooming area.
With the Soleil Brûlant, you can have your very own summer in the private islands no matter when or where... All in just one whiff.
The new Soleil Brûlant is coming to Rustan's in-stores and online this August 2021. Be part of the exclusive limited launch release. Reserve yours at Tom Ford Rustan's Makati +639177130125.
---