The Work from Home Beauty Look
These quick and easy steps will give you a natural and radiant look for your next video conference
For weeks, we have all made some adjustments to the new norm of working from home. Some adjustments are positive, while others may be quite the opposite. Even without the imposition of quarantine, working from home can be quite hard for some. We have all read the many advices on how to get ready for the day, how to be stay productive at home, and how to still have work-life balance while at home.
These days, working from home does require knowing how to do your makeup for video conference meetings. Of course, you still want to look professional even under these extraordinary circumstances. But there's no need to go over and beyond with your makeup. Now, more than ever, the no-makeup makeup look is key.
Although it looks simple to do, if you don't know the tricks, it can still be challenging to achieve. The secret lies in using the right products to create natural makeup looks. This is where Perricone MD comes in.
With a few simple steps and the right products to go with it, you will be able to give your skin a natural, effortless look with a preened, polished finish.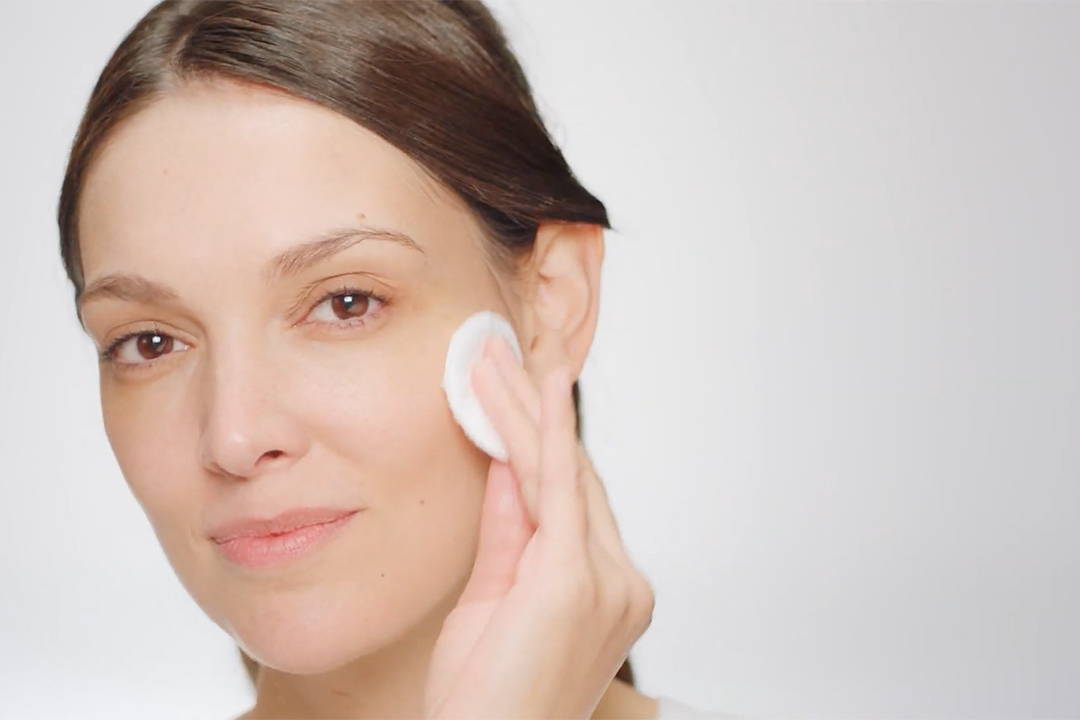 Prep and prime
One of the most important rules is to remember that complexion is key. A flawless base is the perfect canvas to create a fresh-faced, natural look. Always cleanse the skin first to remove any impurities and leave your skin feeling beautifully refreshed and hydrated.
If you have visibly enlarged pores, add in a toning step.
Toners remove any traces of residue on the skin and work as treatments for various skin complaints. For open pores or oily complexions, a pore-reducing, oil-controlling toner like the No:Rinse Intensive Pore Minimizing Toner is great. Follow with a moisturiser that will give glowing, naturally radiant skin.
To achieve a natural, soft finish, ensure to prime the skin carefully. A high-quality primer prepares the skin for foundations, smoothing out the surface and filling in any fine lines to plump out the texture. By creating the perfect base for makeup, priming correctly can also increase the longevity of your no-makeup makeup look. Enhance your natural features with a primer that blurs imperfections and adds radiance. A multi-tasking primer that works as the perfect base is the No Makeup Instant Blur. This complexion perfector contains skin-smoothing Alpha Lipoic Acid, minimising the look of pores, redness, wrinkles and fine lines.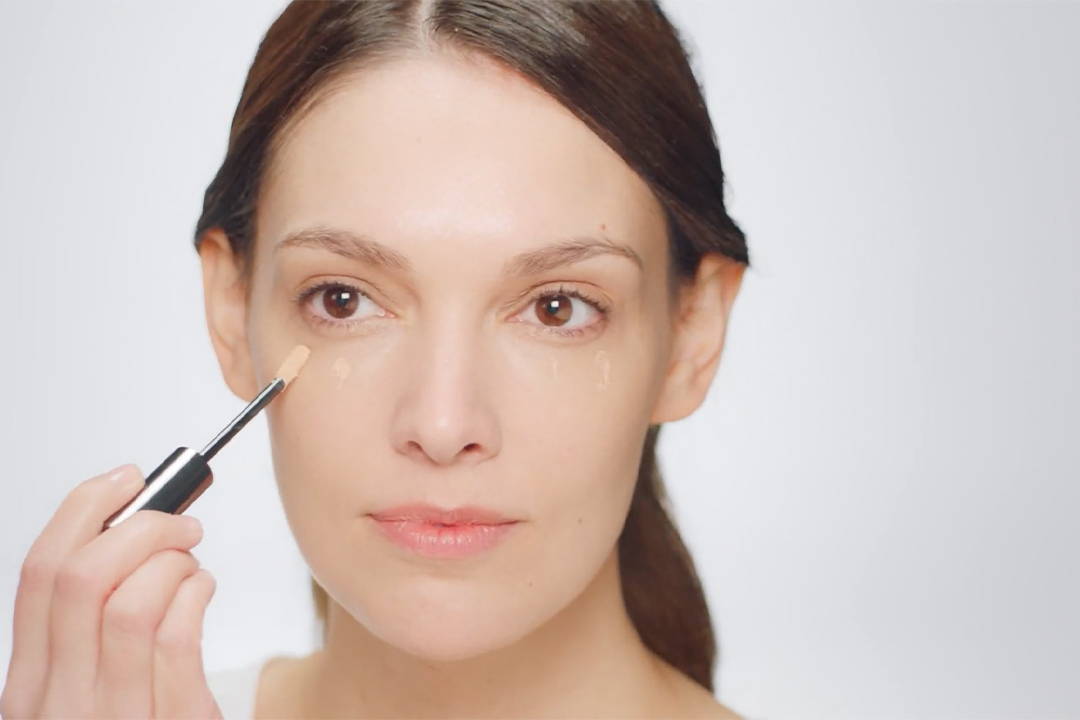 Perfect
To achieve the perfect natural makeup look, choose a sheer coverage foundation and apply with fingertips. The beauty is to build up the coverage as you need. For buildable coverage, choose the No Makeup Foundation for reducing dark spots and uneven skin tone while creating a healthy, dewy finish. It provides a sheer, luminous coverage and contains SPF20 to provide sun protection. The Neuropeptides and Daisy Flower Extract visibly smooths and softens the look of fine lines and wrinkles.
If your skin is naturally oily, opt for the No Makeup Foundation Serum. This skin-improving serum foundation enhances the look of the skin, creating a velvet-like semi-matte finish, again with buildable coverage.
After you have applied your foundation, you may wish to add an extra touch of coverage.
Lightly dab the No Makeup Concealer over any concern areas, blending as you go and building up the intensity.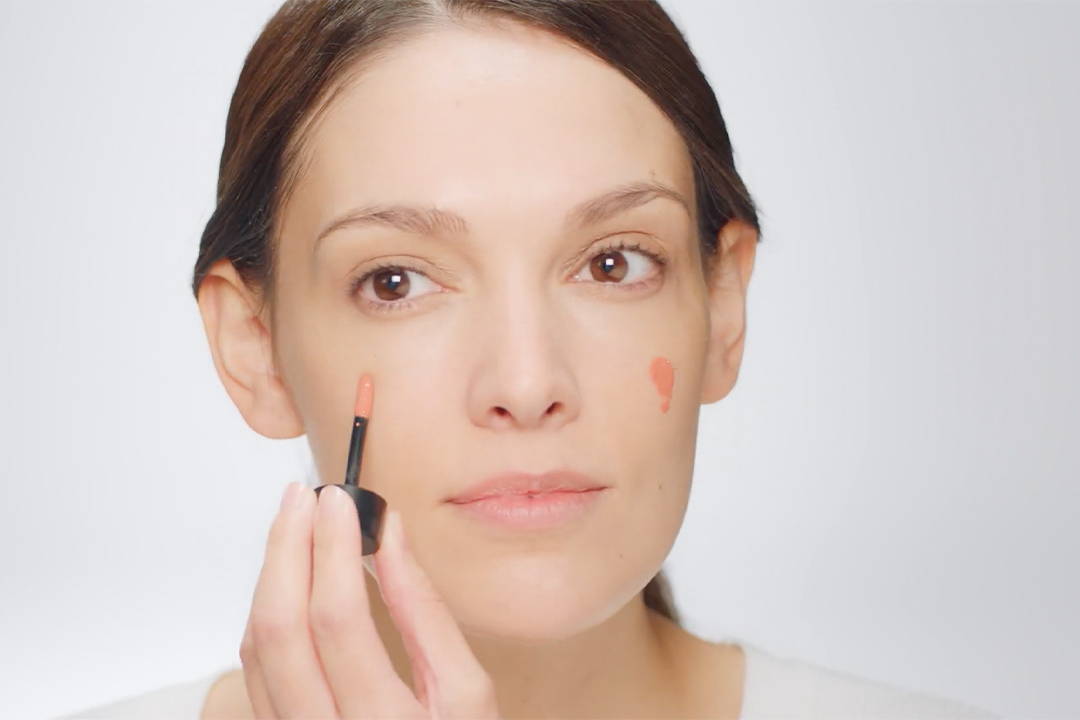 Enhance
Bronzer needs to be used carefully, highlighting where the sun would naturally kiss the face. Apply to the tops of the cheeks and forehead to warm and brighten, adding contour depth where needed. Start with a cream bronzer—choose the No Makeup Bronzer for a lightweight contouring serum which not only can be used to accentuate definition.
For the apples of your cheeks, choose an easily blendable product, to achieve skin that looks lit from within. Liquid and cream products work best for a natural makeup look, as they can be applied with fingertips lightly patted and blended onto the skin. The No Makeup Blush offers a light serum texture blush in a universal shade of pink, adapting to your own skin chemistry for a youthful flush. Apply by pressing in a few drops onto the cheeks, blending to your desired finish.
Add a natural radiance to your look with the No Makeup Highlighter. For a soft glow, apply small amounts of highlighter to the high points of your cheekbones, down the bridge of your nose, and over the bow of your lips.
Define
For natural makeup looks, your eye makeup should simply enhance, which you can create with light neutral eyeshadows blended into your crease. For blue or green eyes, choose warm browns or soft bronzes. Warm tones make blue eyes pop! For brown or hazel eyes, look at light grays or lilac tones.
For lashes, opt for a mascara that not only lengthens but provides lift and tint. You don't want dramatic volume, as it's all about working with your natural lashes to make the most out of them. Apply the No Makeup Mascara for a nourishing treatment in addition to a lifted, thicker-lash look.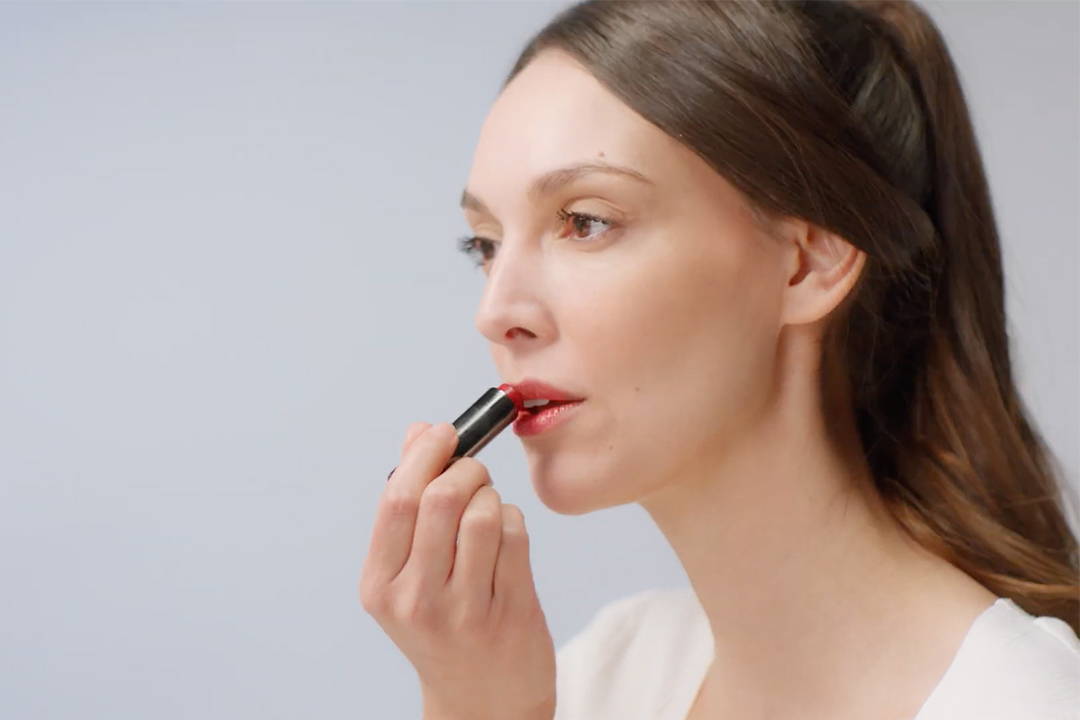 Finish
Finish off with a lip colour that adds a touch of glossiness. Avoid bold colors and stick to barely-there shades. Enhance with sheer color and a healthy shine.
A sheer tint like the No Makeup Lipstick is the perfect addition to a natural makeup routine. The sheer color enhances the lips naturally, adding a profusion of color. And don't forget to blot!
The no-makeup look isn't going anywhere. The key tip for creating the no-makeup look is to be light-handed, gently blending as much as you can.
---