The Gold Standard
Not all Vitamin C is created equal. That is why Murad created these two game-changing products to be the answer to the biggest challenges of Vitamin C formulations
Vitamin C has been a beloved skin-care ingredient throughout the years. This beauty ingredient can help reduce wrinkles, brightens complexion, and boosts collagen production. Safe to say, when Vitamin C is added to your daily routine, your skin will enjoy multiple benefits both in the short run and in the long run.
It must also be considered that, even with so much innovation in skin-care products these days, Vitamin C can be notoriously tricky to stabilize in topical products. This is because when the ingredient comes in contact with air, light, and water, it can lose its stability and potency.
Leading skin-care brand Murad recognizes this complexity, so it created two new groundbreaking products that will give you brighter, healthier-looking skin. The secret? An additional ingredient with a touch of luxury—real gold.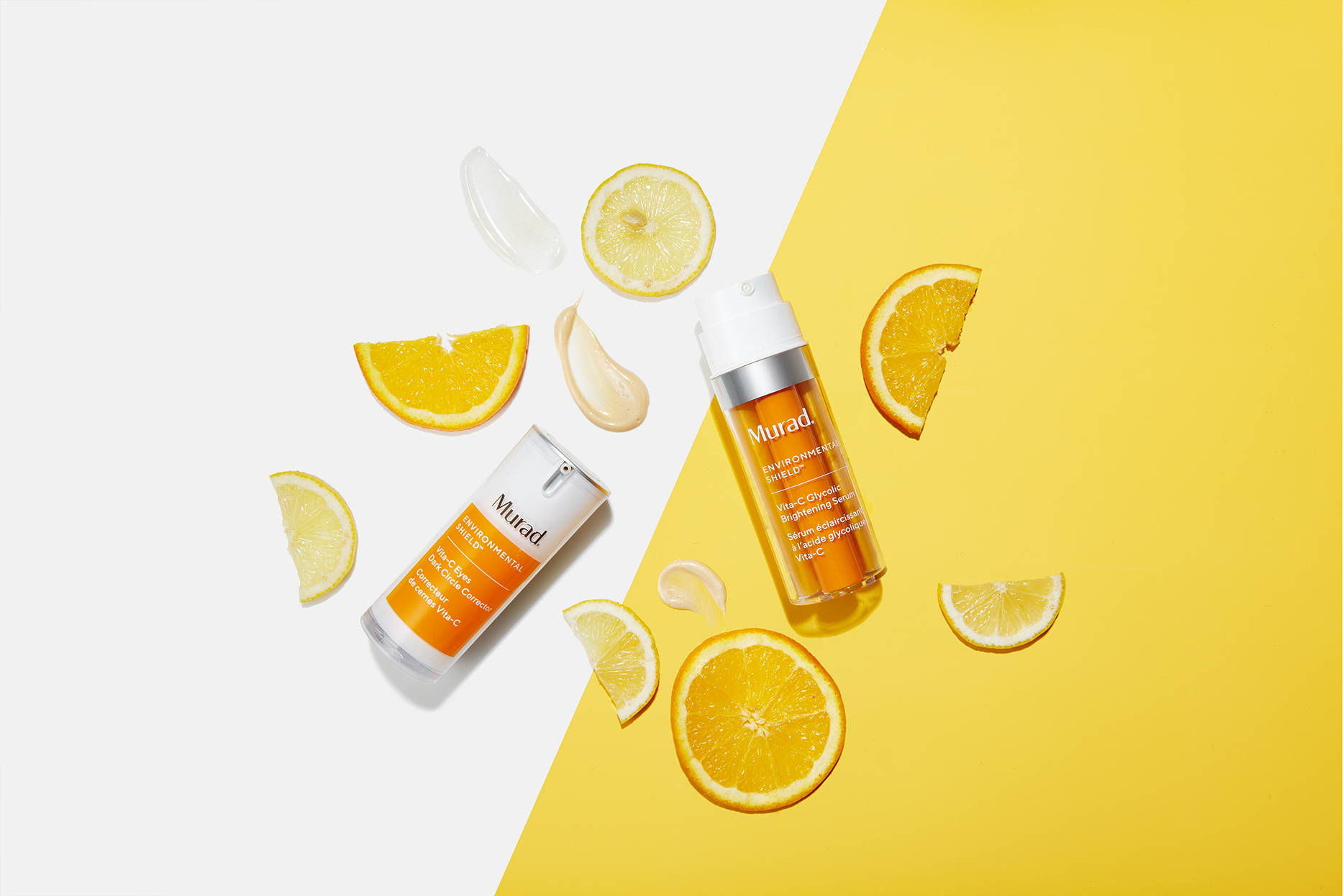 Vitamin C, But Better
Murad introduced what it calls "the first-to-market gold-stabilized Vita-C duo" in the form of its all-new Vita-C Glycolic Brightening Serum and Vita-C Eyes Dark Circle Corrector. Both of these skin-care products boast enhanced L-ascorbic acid stability to boost their ability to brighten skin and boost cell renewal.
With the gold-stabilized Vitamin C, the formulation will not degrade or lose potency. Unlike the traditional vitamin C formulation, Murad's Vita-C duo has 55% higher antioxidant defense, has excellent absorption, and recycles vitamin C to extend its benefits.
Murad explains that pollution and UV light can accelerate skin damage through oxidative or free radical stress. As a potent antioxidant, Vitamin C can help combat the process by preventing visible skin damage like hyperpigmentation, dullness, and uneven skin tone.
Vita-C Glycolic Brightening Serum contains glycolic acid, which rapidly resurfaces and removes dead, dulling surface cells to reveal more radiant skin, and clears the way for vitamin C to penetrate skin more effectively. Murad have formulated the serum without fragrance and artificial colors, making it ideal for all skin tones and skin types, from oily to dry.
Meanwhile, the skin around the eyes is exceptionally thin, and more likely to reveal discoloration, fine lines, and tell-tale signs of fatigue. This is where the potent Vita-C Eyes Dark Circle Corrector comes in.
Formulated with Murad's gold-stabilized Vitamin C to pack a punch of antioxidant protection, this cream can brighten all types of dark circles.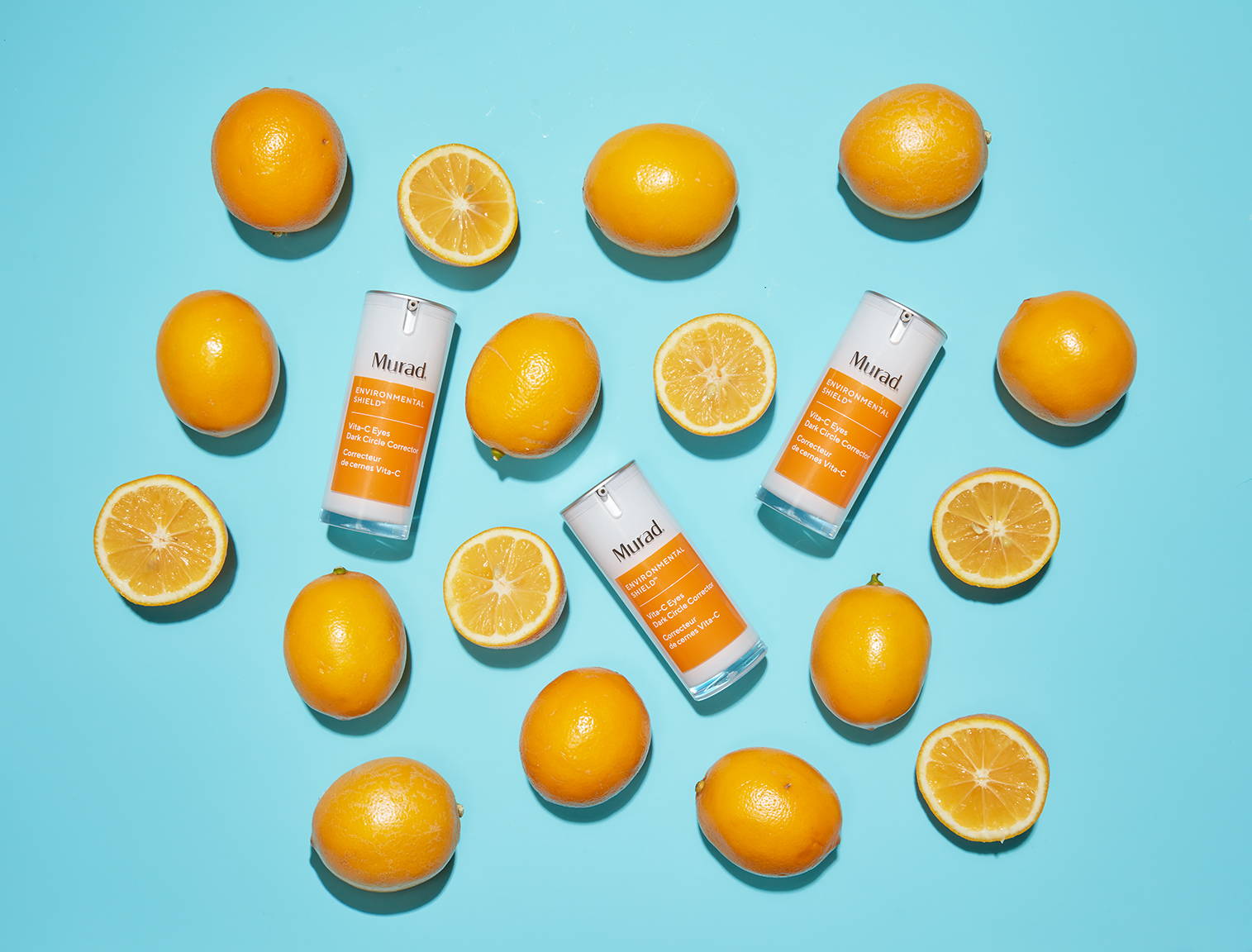 By fighting blue, purple, brown, and red tones in the skin, Vita-C Eyes Dark Circle Corrector fights dark circles in just two weeks. The serum contains organic nutrients such as red and brown algae extracts to improve the appearance of swelling under the eyes. It supplies light-reflecting minerals that balance transparency and color-correct the appearance of dark circles, and is infused with cucumber extract to hydrate and visibly smooth the look of fine lines.
So, if you are in need of a stay-at-home pick-me-up, Murad's most powerful brightening duo may be the answer to your prayers for bright, radiant, glowing skin.
---