Fancy Date Nights at Home
There's something about the comforts of your own home that can make for a romantic evening
Any relationship expert will tell you one of the key things to keep the spark alive in any relationship is to not stop courting your significant other. Yes, even after you're married. One of the advices you will hear from them is to set aside "date night" so you two can reconnect and revive your feelings of romance and love.
Although there's definitely romance in a night out, you can still ignite sparks between you and your loved one in the comfort of your own home. Some may even argue that being in the sanctuary of your home makes for an especially intimate evening. It's definitely the perfect excuse to dress up.
The best part of putting on clothes for date night during quarantine? The way your significant other looks at you. Wouldn't you love to hear those occasional compliments from your loved one?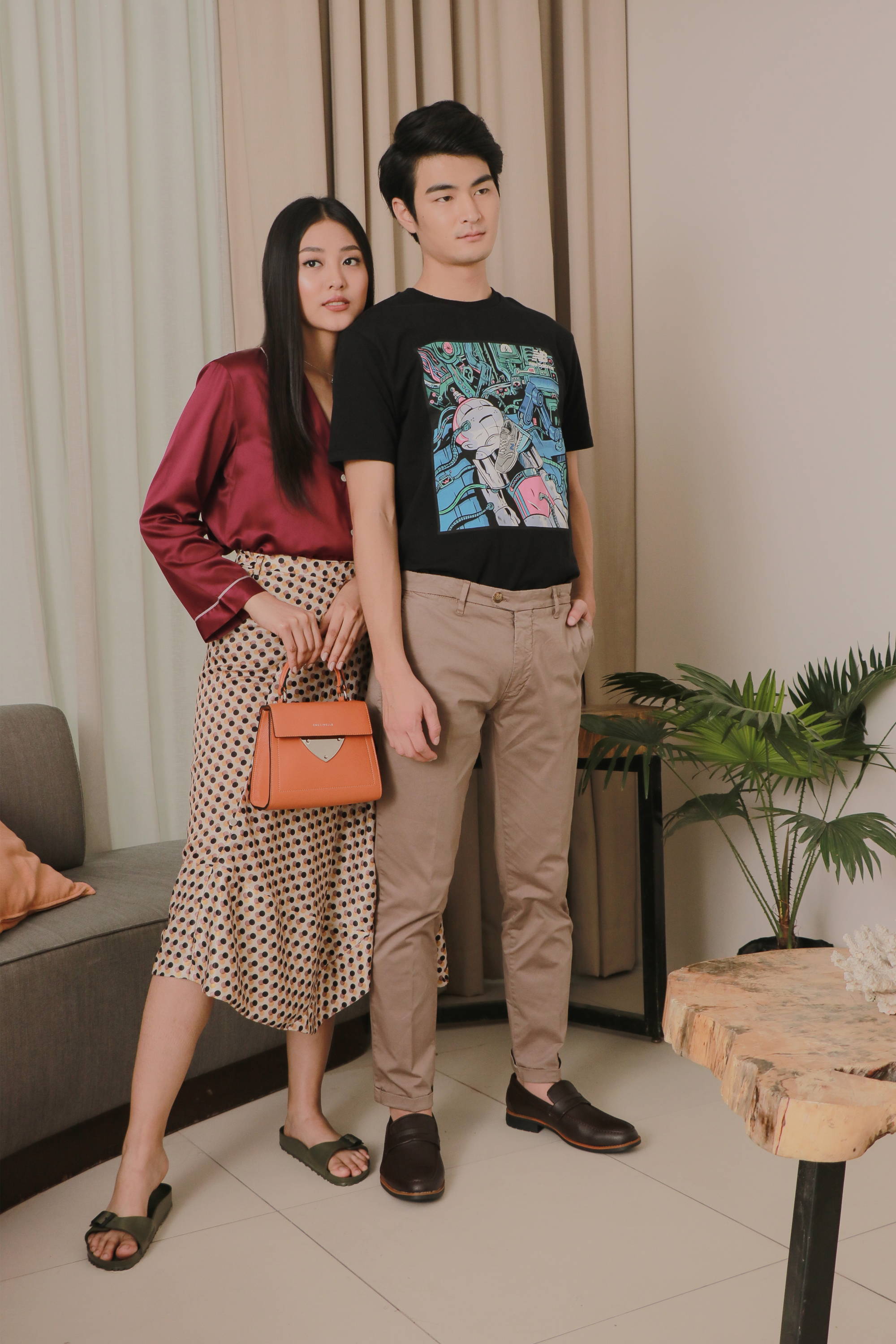 Keeping It Chill
Watching a movie at the theater has its perks, but snuggling up with your partner on the couch is pretty hard to beat. Also, you have the option to press pause if you need to go to the washroom.
Show up in a beautiful silk blouse and wrap skirt and finish the look with a pair of sandals.
For the men, we suggest wearing comfortable yet stylish graphic tee. Think the latest street-style and artist collab you can get your hands on.
fancy Dinner
It's always a treat for you and your beau to go full-blown fancy with a beautiful dinner at your favorite restaurant. So why not prepare a nice romantic dinner at home?
Slip into a beautiful dress that's both flattering and comfortable. Forego the heels and fancy sandals for easy-to-wear slides. Think effortless style: maxi dress and Birkenstocks.
Make it even more special by twinning with you SO. Have him parallel your dress-and-slides look with a simple polo shirt, tailored linen trousers, and Birkenstocks for him, too.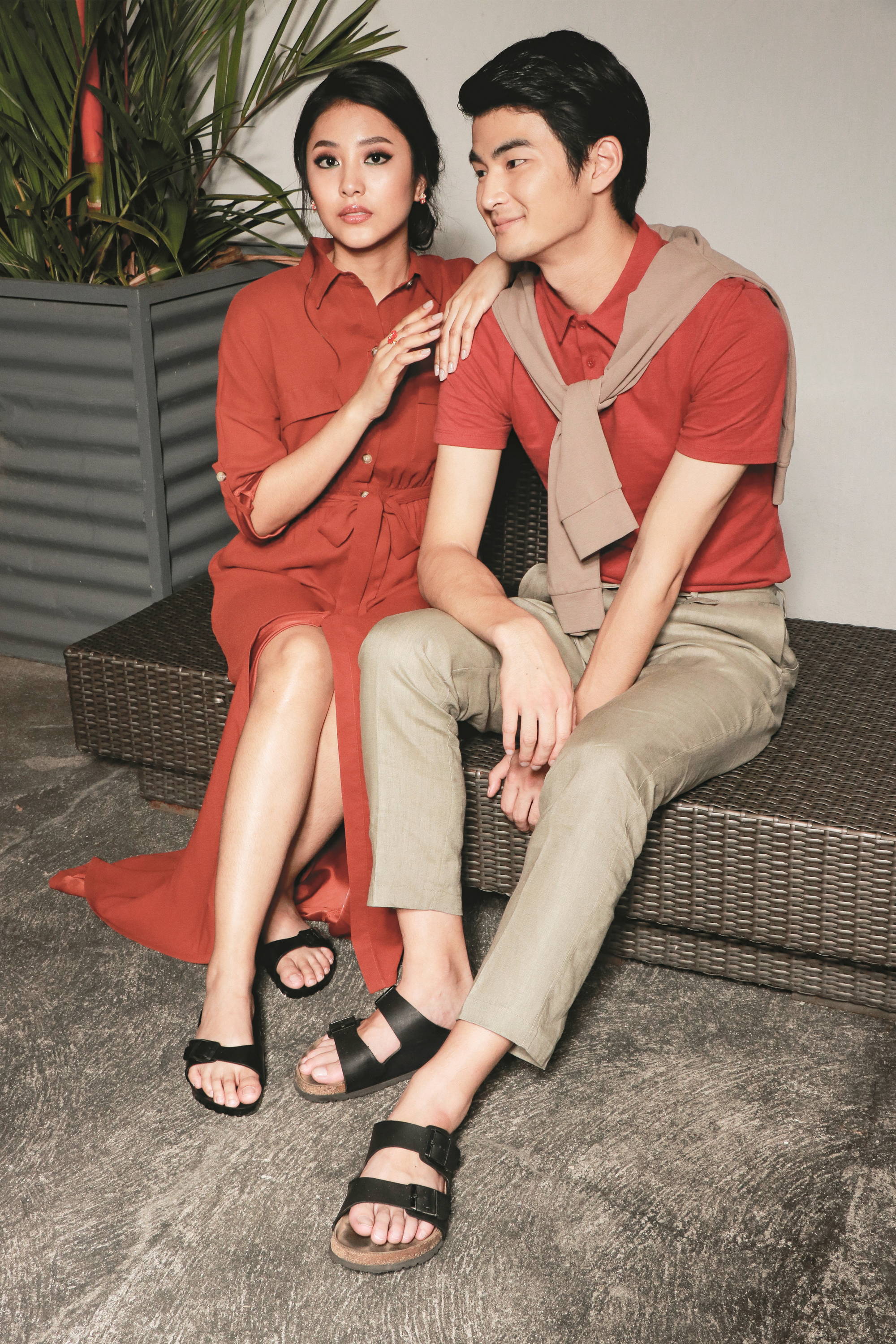 Stargazing, Love?
For those who are lucky enough to have an outdoor space, you can definitely try stargazing in style. You can even pop a champagne and make your own charcuterie board.
Slip into a silk dress, pair it with a dark denim jacket, and finish the look with accessories that pop.
For the gents, how about something tailored like a short-sleeved dress shirt, trousers, and sneakers? It's easy, stylish, and just perfect with her look.
Stay-in dates need not require a lot of time or money to execute. But they can make a big impact in rekindling feelings of romance and helping you re-connect with your significant other.
Photographers: Oliver Tam and Joy Frances Ulit
Art Directors: Hans De Barras and Kevin Dexter Magno
Producers: Timothy Diao and Jana Valdueza
Stylists: Timothy Diao, Alex Lizares, and Jana Valdueza
Production Coordinator: Elaine Contreras
Makeup: Lio Javier
Hair: Gladys Tiosen
Model: Elliah Ungson of Elite Model Management and Kuya Sawa of Farah Models
Shot on location at The Picasso Boutique Serviced Residences
For more info, go to www.picassomakati.com, follow @thepicassomakati on Instagram
---