Signature in a Bottle
Narciso Rodriguez once said, "No scent is more sensual or memorable to me than musk"
For many of us, whether it's preparing to go out and see friends or even just being at home, our head-to-toe look would not feel complete without the final touches of fragrance. It's part of who we are and how we like to be perceived by others. As a matter of fact, people you know will definitely recognize and remember you every time the get a whiff of that scent. It will get attached with you and last in their memory.
This is why a fragrance is such an important part of one's routine in getting ready. It's part of your signature.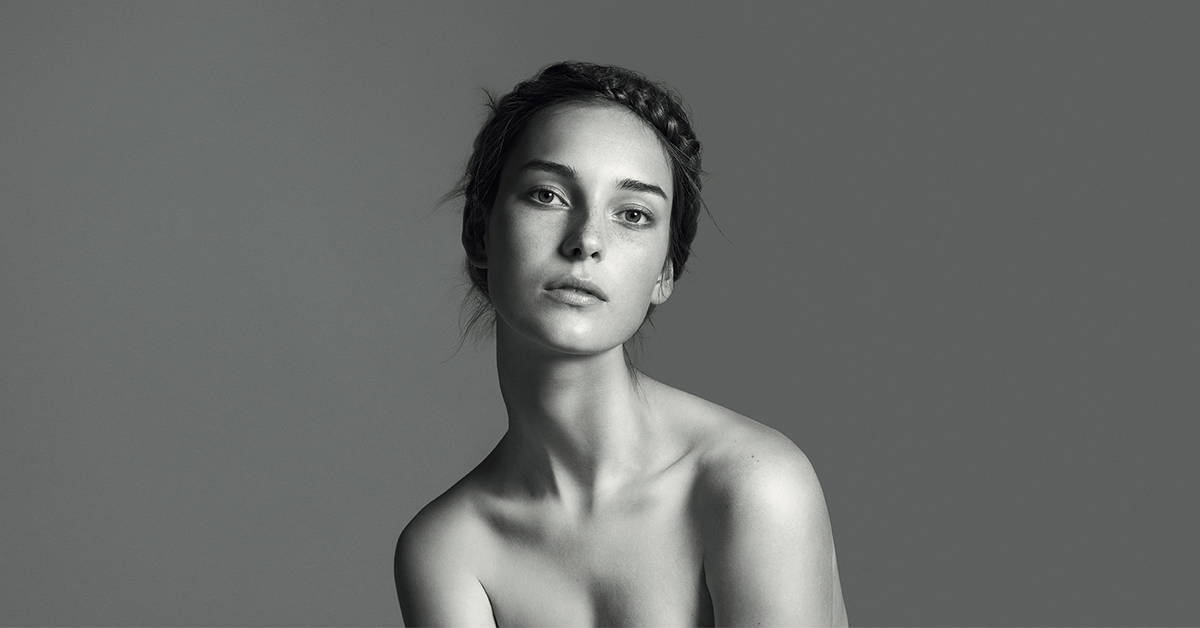 When it comes to fragrances, perfume brands have, in essence, a "house style"—an olfactory theme that they carry throughout each of their fragrances. It is a signature that is instantly recognizable, allowing you to identify that fragrance as part of the collection. In the case of narciso rodriguez, the cohesive element of his fragrances is musk. But not just musk—must and a wide array of flowers.
You will even notice it in the packaging. Intimate and chic, American fashion designer Narciso Rodriguez embraces a color palette that presents his fragrances in an effortlessly elegant way, without unnecessary bells and whistles.
And these fragrances should come with a cautionary alert. Because it's quite addictive.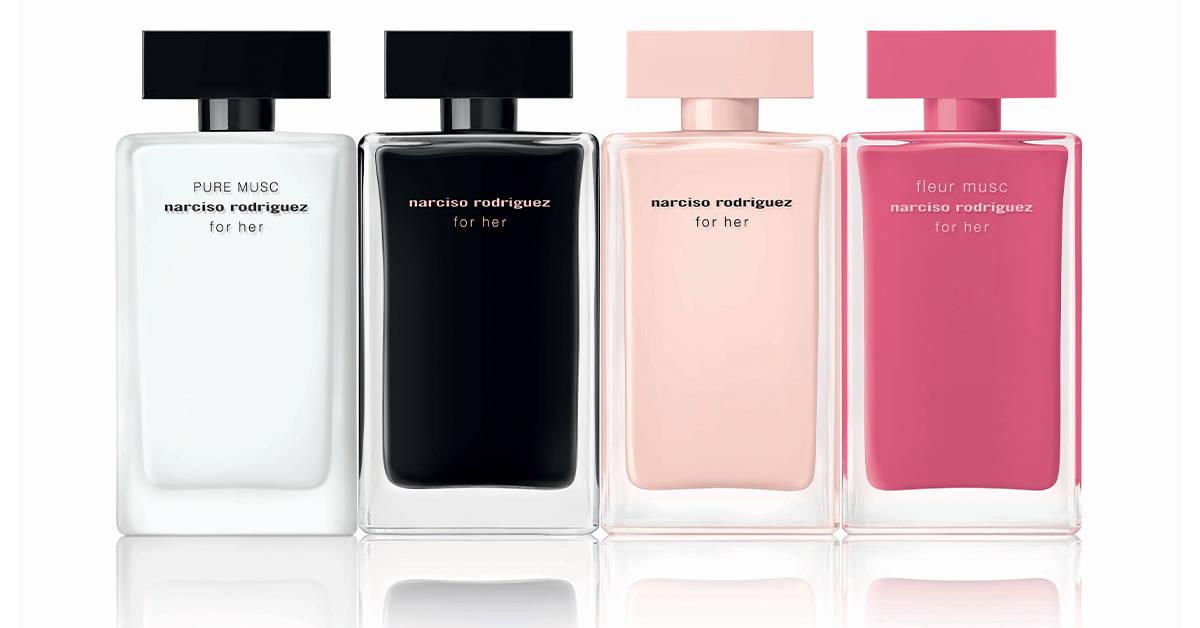 for her
When talking about the narciso rodriguez fragrance collection, you always start with narciso rodriguez for her—the fragrance that birthed the designer's fragrant output and defined an entirely new olfactive genre. for her is a fragrance of tension, where rose, musk and patchouli pull each other in a different direction, creating a fragrance that is more than each of these things individually. It is a scent that makes one think of nude skin, a signature that the designer has extended and explored within the rest of his collection.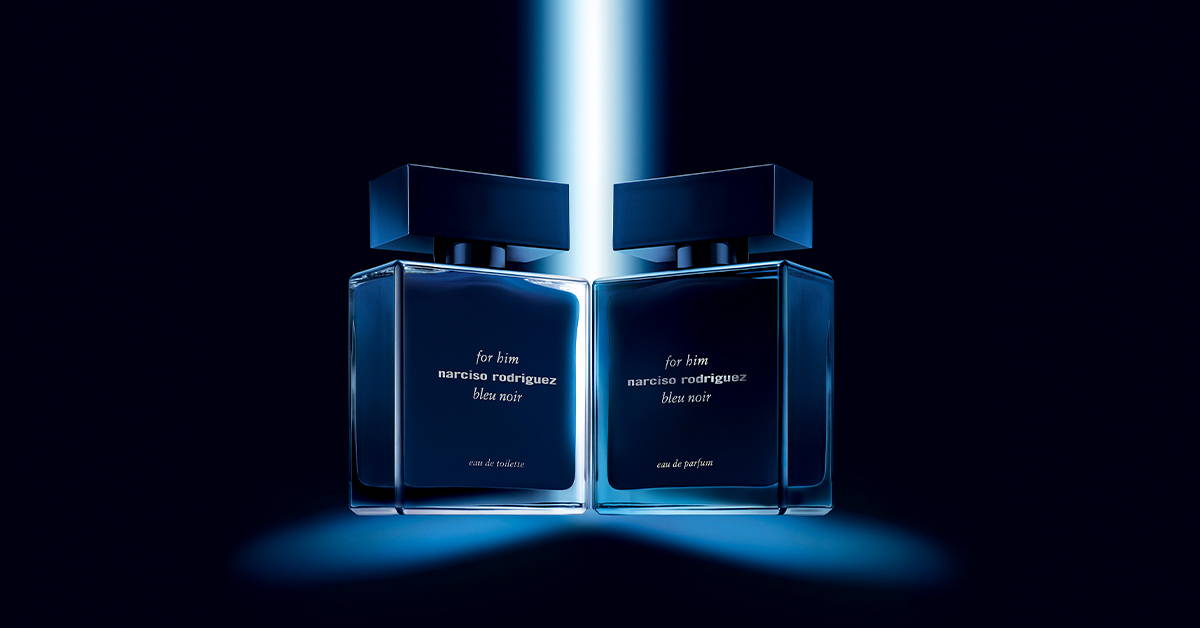 for him
Musk plays an important role in narciso rodriguez for him as it does in its feminine counterpart. Where for her evokes soft pink satin, for him presents the idea of earth tones. It's a fragrance built on musk and other sensual woods creating a softness that is as intimate as for her, and unlike many masculine fragrances, it isn't afraid to embrace femininity. narciso rodriguez for him is a fragrance for the sensitive, brooding man. It's an earthy, grainy musk that creates the impression of a male ballet dancer clad head to toe in gray jersey. The shapes he makes with his body articulate the softness of the fragrance.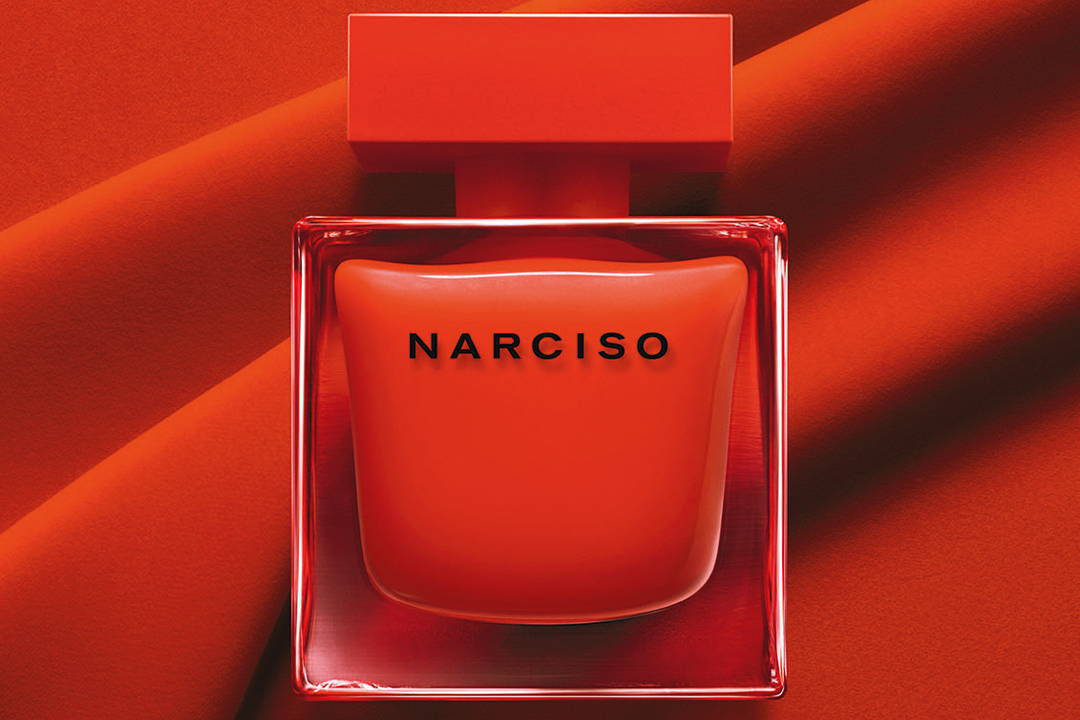 NARCISo Rouge
NARCISO Rouge is a bold interpretation of the much-loved fragrance line that explores the more intimate and tender side of musk. Rouge is is all about self-assurance and the fine art of seduction. Naturally sexy yet timeliess, the first spritz of NARCISO Rouge immediately reveals its addictive nature. With a subtle touch of sweetness, the part-earthy, part-powdery overtones gives a whiff that is achingly chic.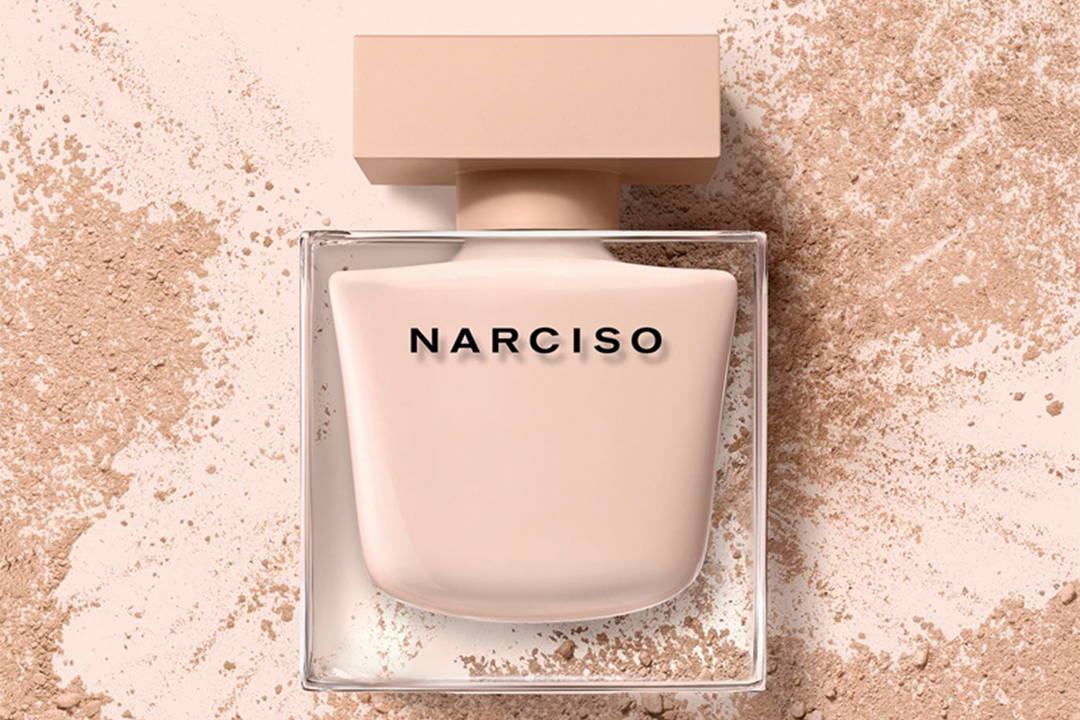 NARCISo Poudrée
A flanker to the eau de parfum, NARCISO Poudrée channels the expansive floral musk of the original that sees an injection of makeup powder. Soft, luxurious, and abstract like a Jackson Pollock painting, NARCISO Poudrée takes the fragrance's blank canvas and applies streaks fo makeup powder in blush tones to it. It wears close to the skin that feels like a dusting of face powder or silk lingerie, inviting noses to come close.
---