State of Grace
Celebrate your love for the finer things in life and in fashion with timeless pieces that make exquisite statements. From beautifully cut garments to luxurious accessories, we've hand-picked pieces that will bring you back to a graceful state of being
As we slowly break free from the comforting embrace of elastic waistbands, sneaker frenzy, and day-to-night activewear, we welcome the re-emergence of sharp elegance.
Imagine taking a (socially distanced) stroll around your chic neighborhood or lunch at your favorite nearby café in an equally stylish look that reminds you of your love for beautifully cut garments and luxurious accessories.
We're falling back in love with our quirks and refineries, making it a great time to remember that one's fondness for the finer things in life—and fashion—is worth celebrating.
From statement silhouettes in lush fabrics to functional and eye-catching bags and shoes, we've hand-picked pieces that bring us back to a state of grace.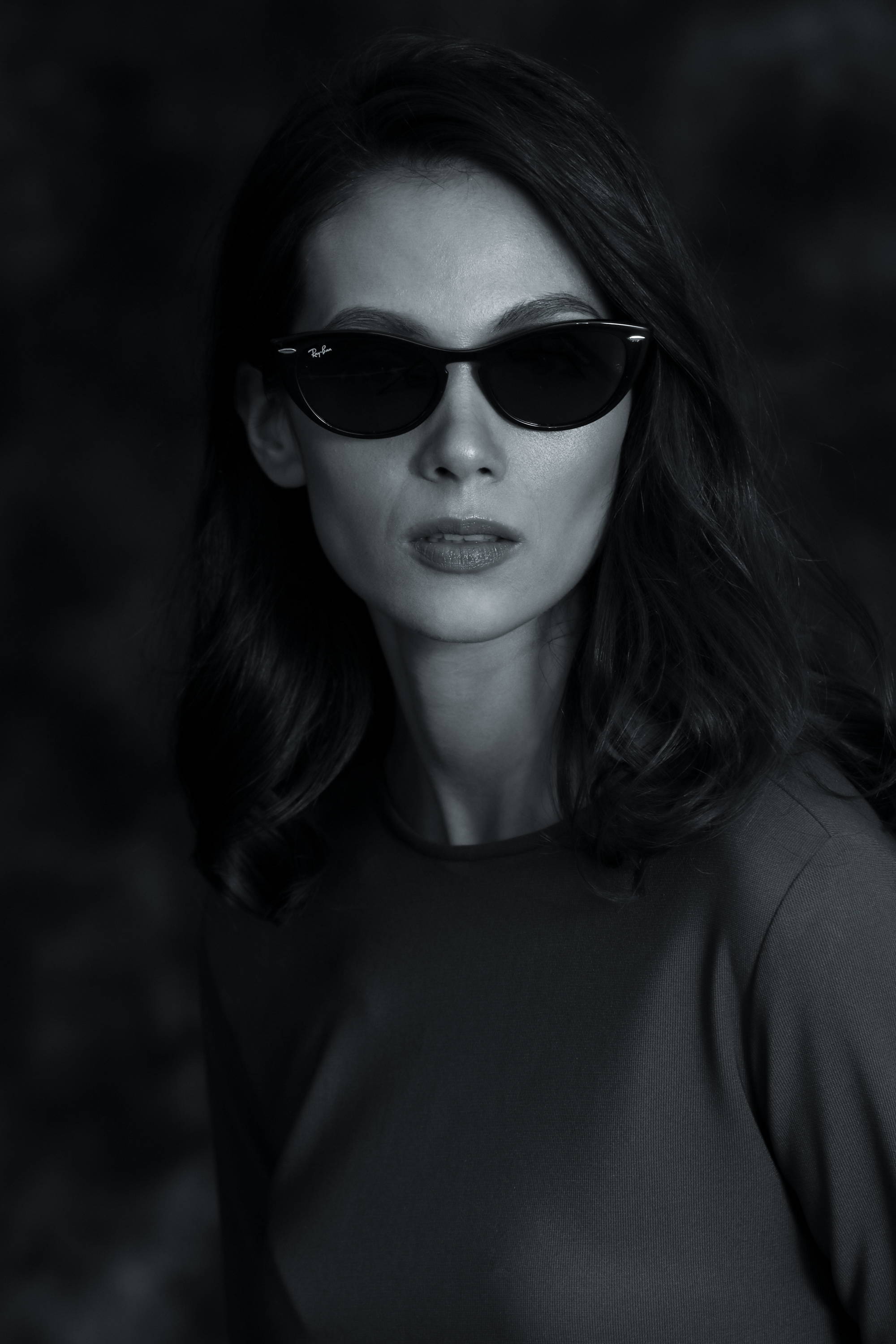 Exude mod sensibilities with these timeless sunglasses from Ray-Ban. What can be more iconic—and mod—than a pair of cat-eye stunners from the celebrated brand.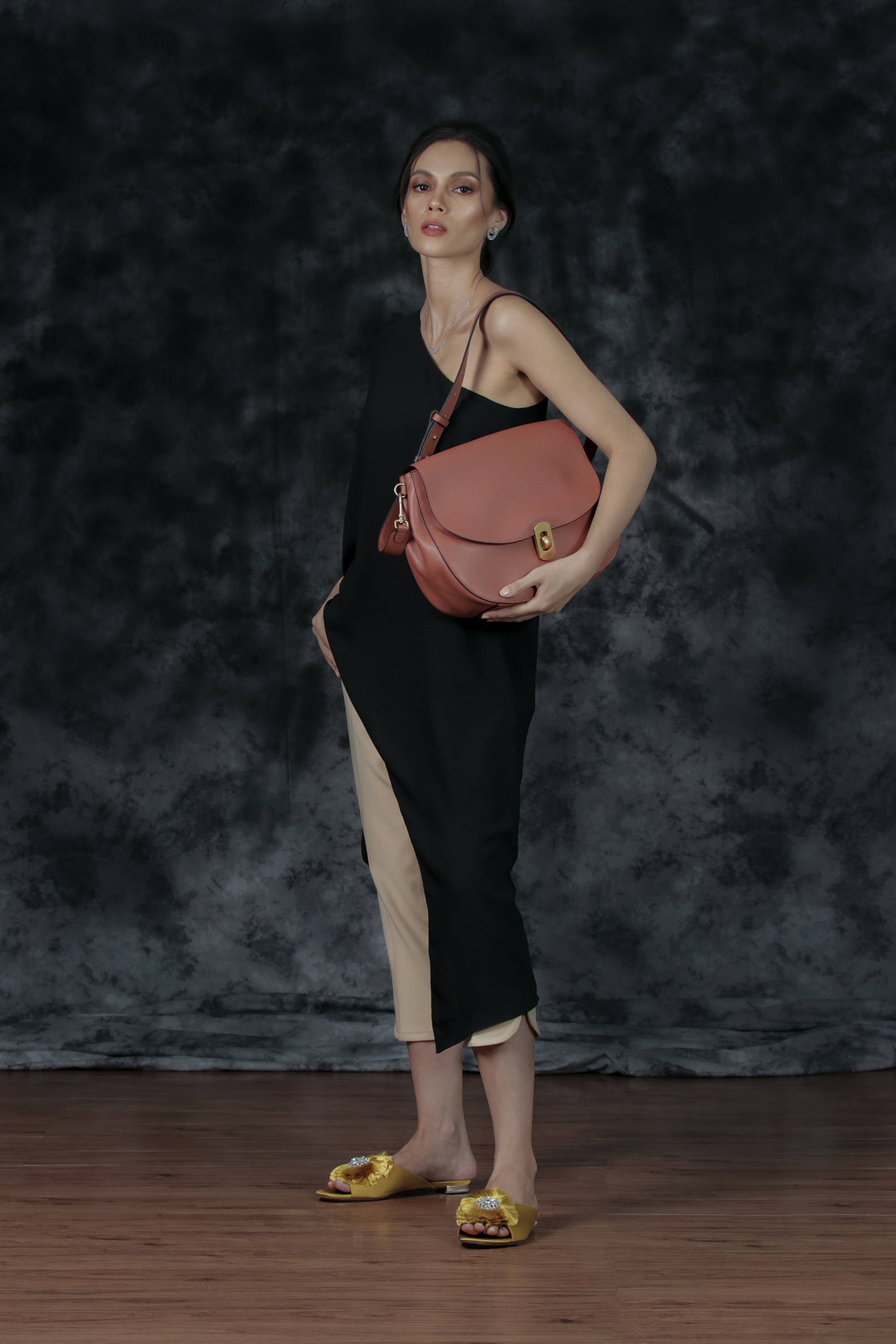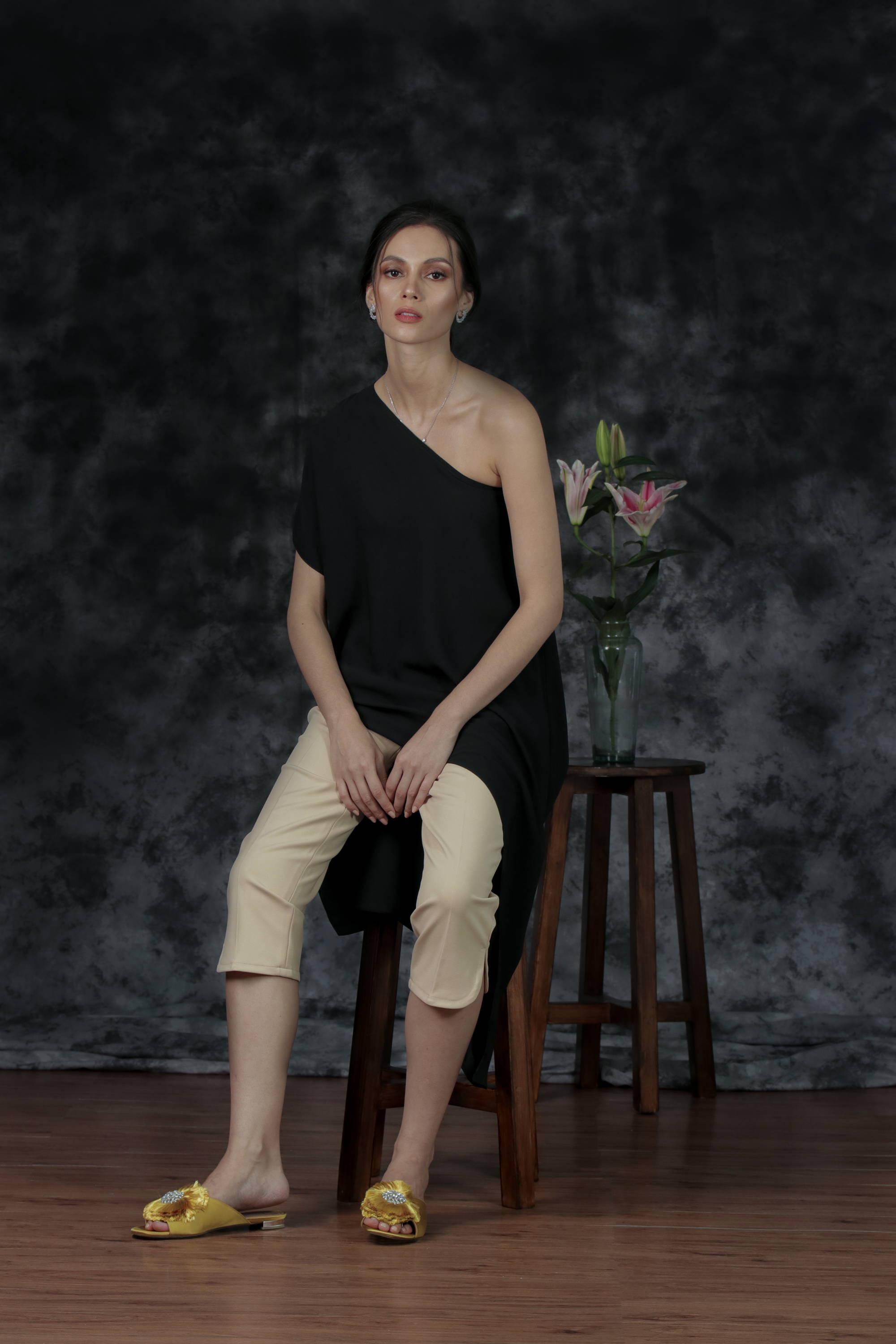 There's plenty of talk about the power of a little black dress, but here, we make the case for the statement black blouse. Whether you're rocking it in an asymmetrical cut or a simple sleeveless sweater knit, this number will always be a classic.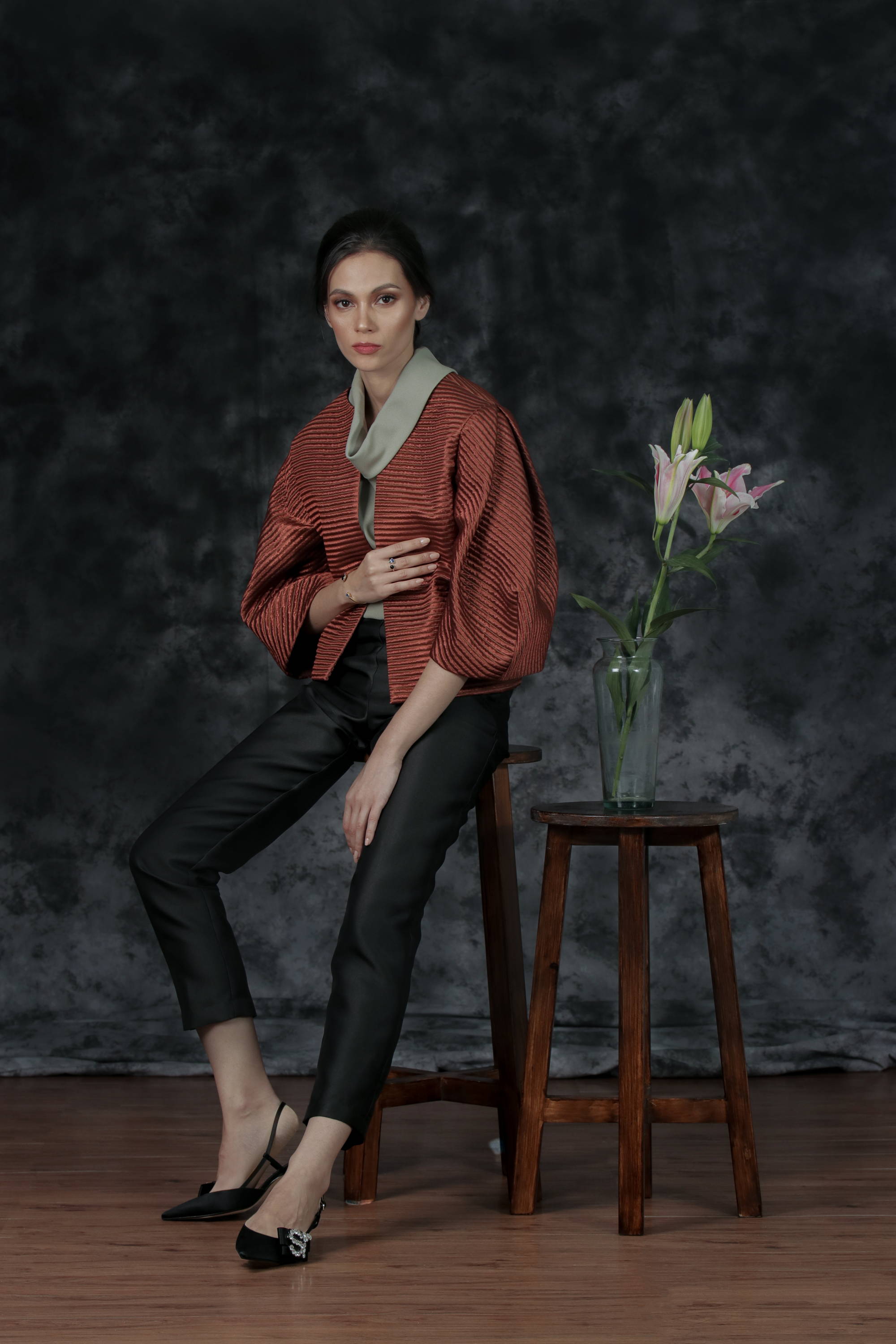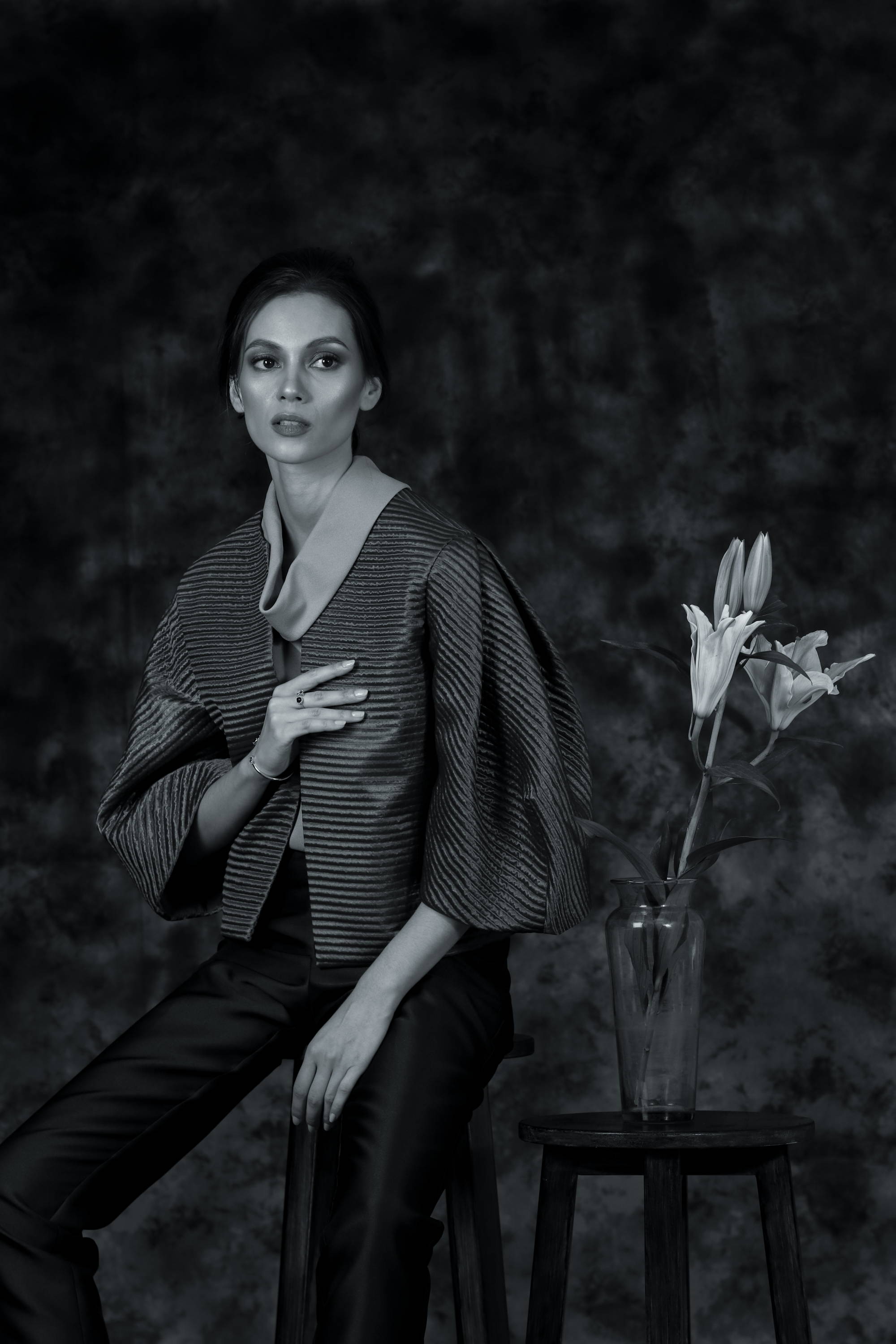 A reserved blouse paired with a statement evening jacket sounds like a concept from a long time ago, but it's making a comeback in this Lady Rustan and Criselda pairing.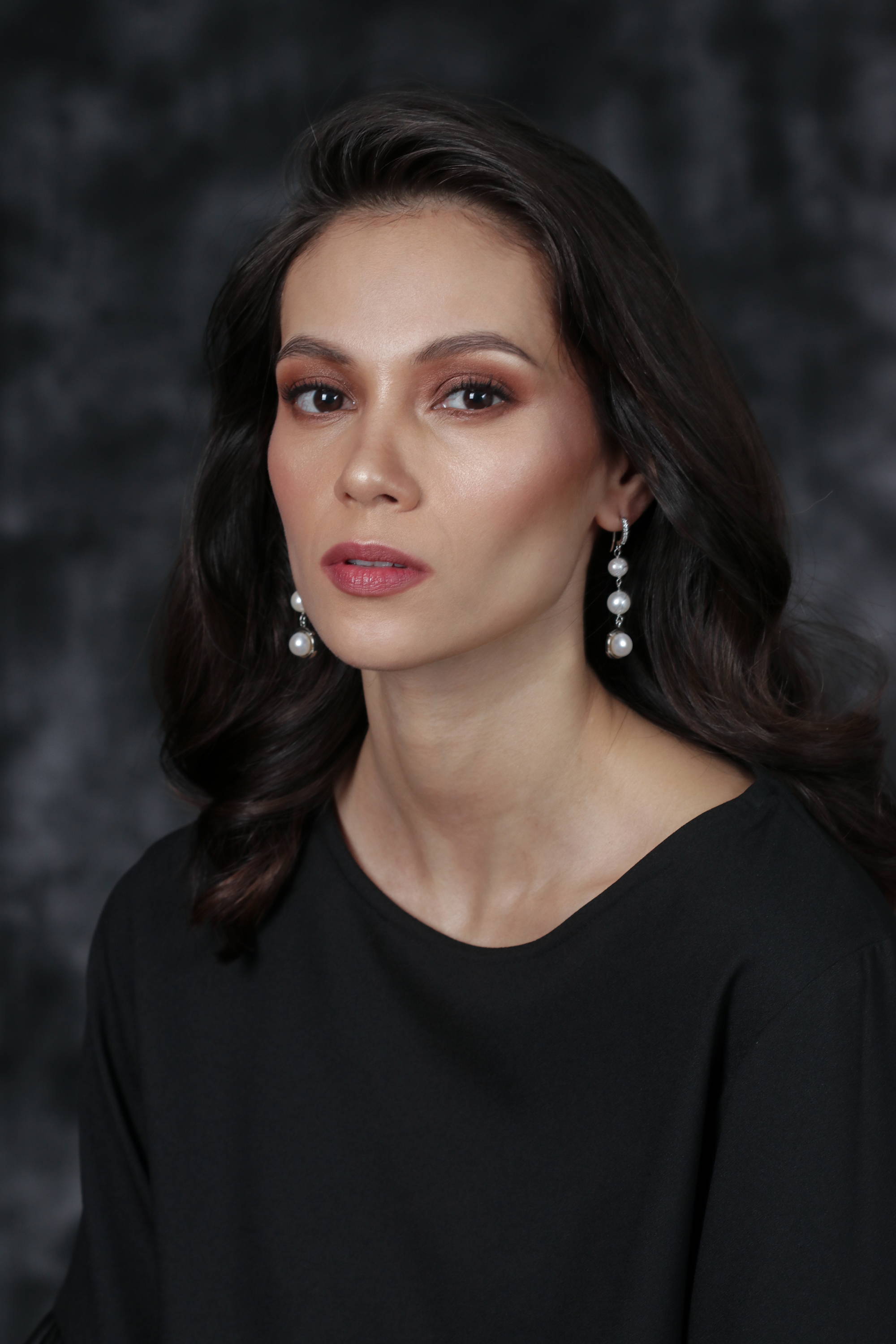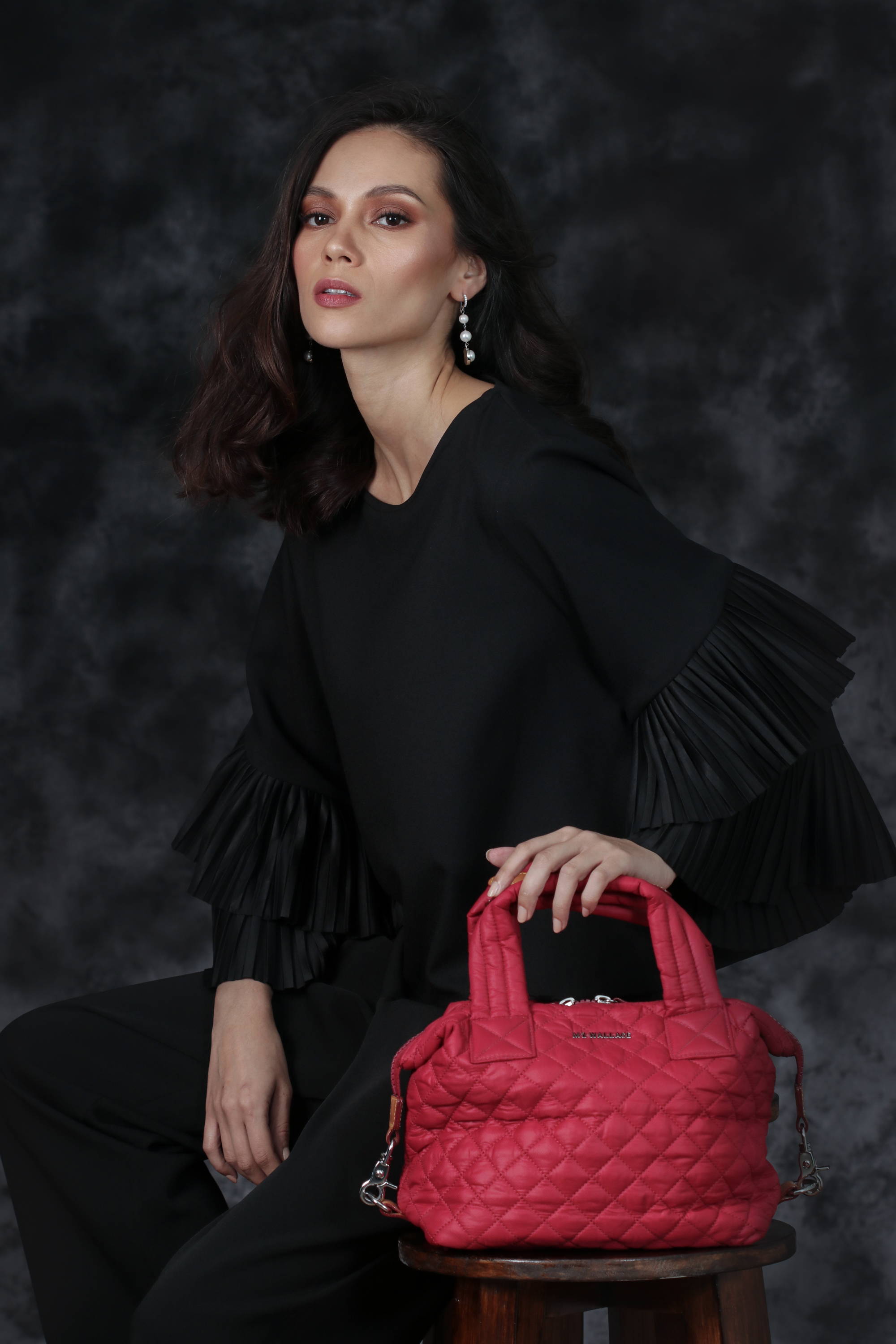 Pairing black and red makes for an exquisite statement. Here we explore the stylistic combination with a textured black blouse and an eye-catching purse in a delicious shade of ruby. And don't forget to accessorize with a little glimmer and shine.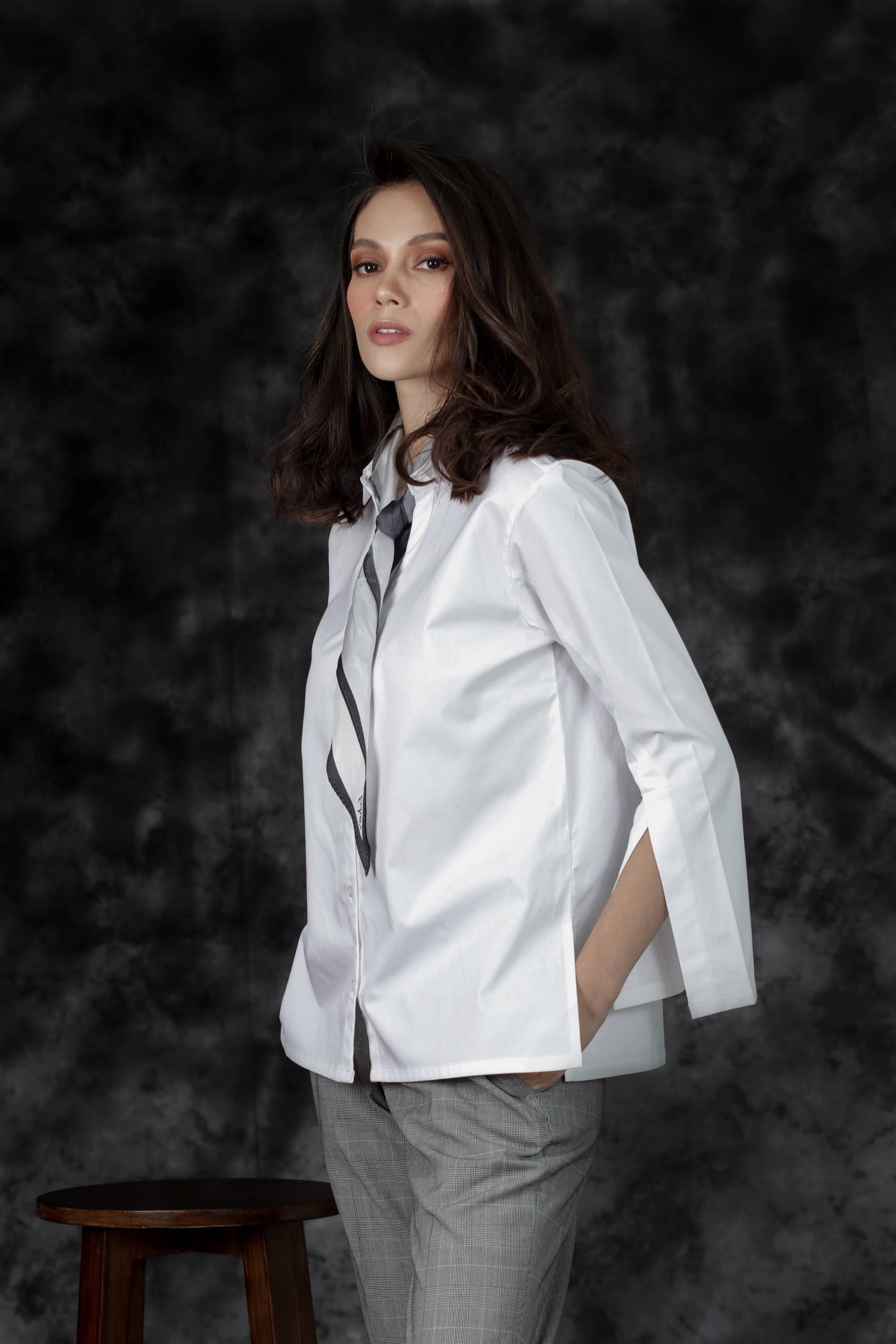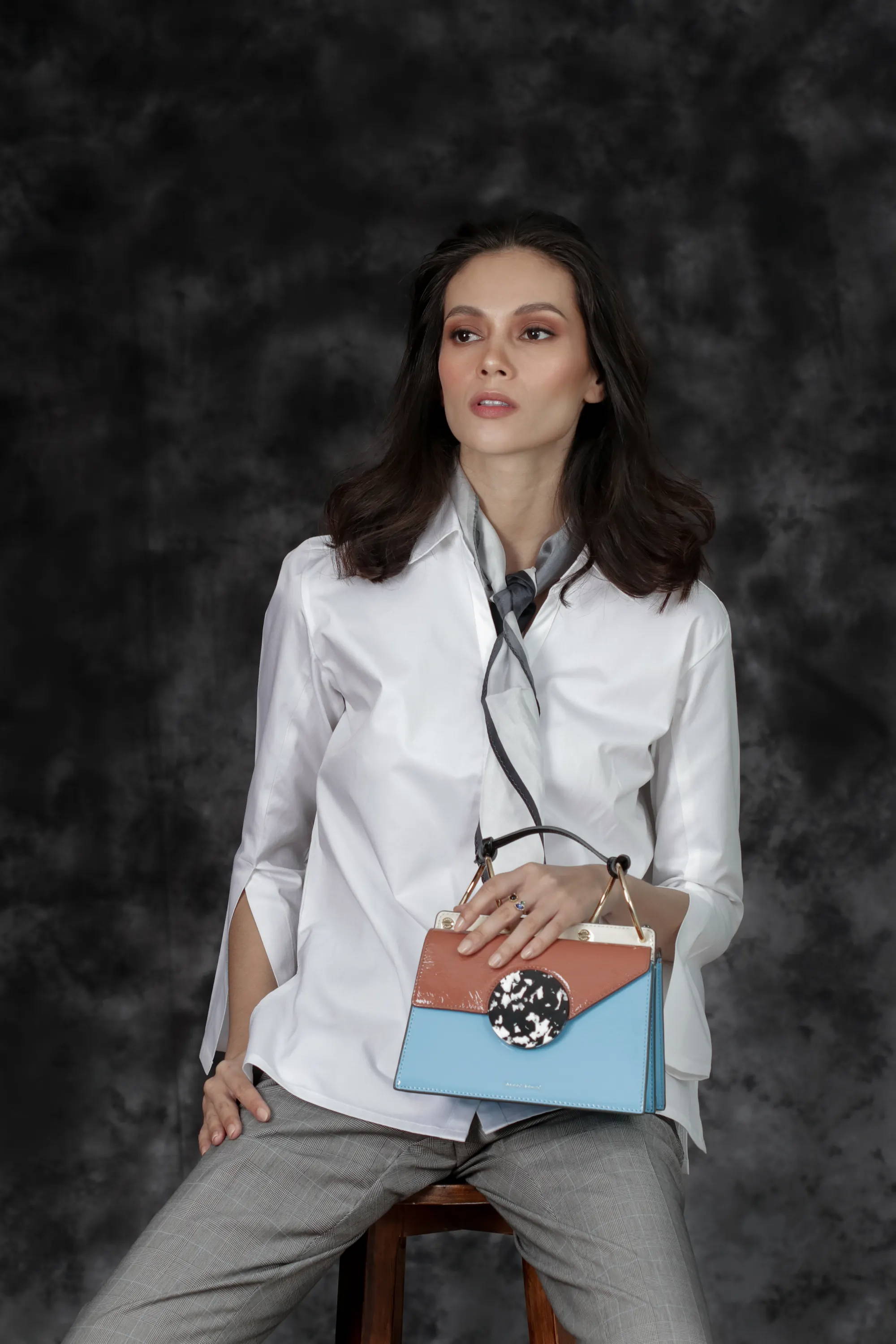 A crisp white shirt perfectly cut to fit you like a glove is more than just essential. It's a vital luxury that makes you feel all grown up whenever you slip it on. Style it with a soft silk scarf and sharp trousers for a timeless appeal.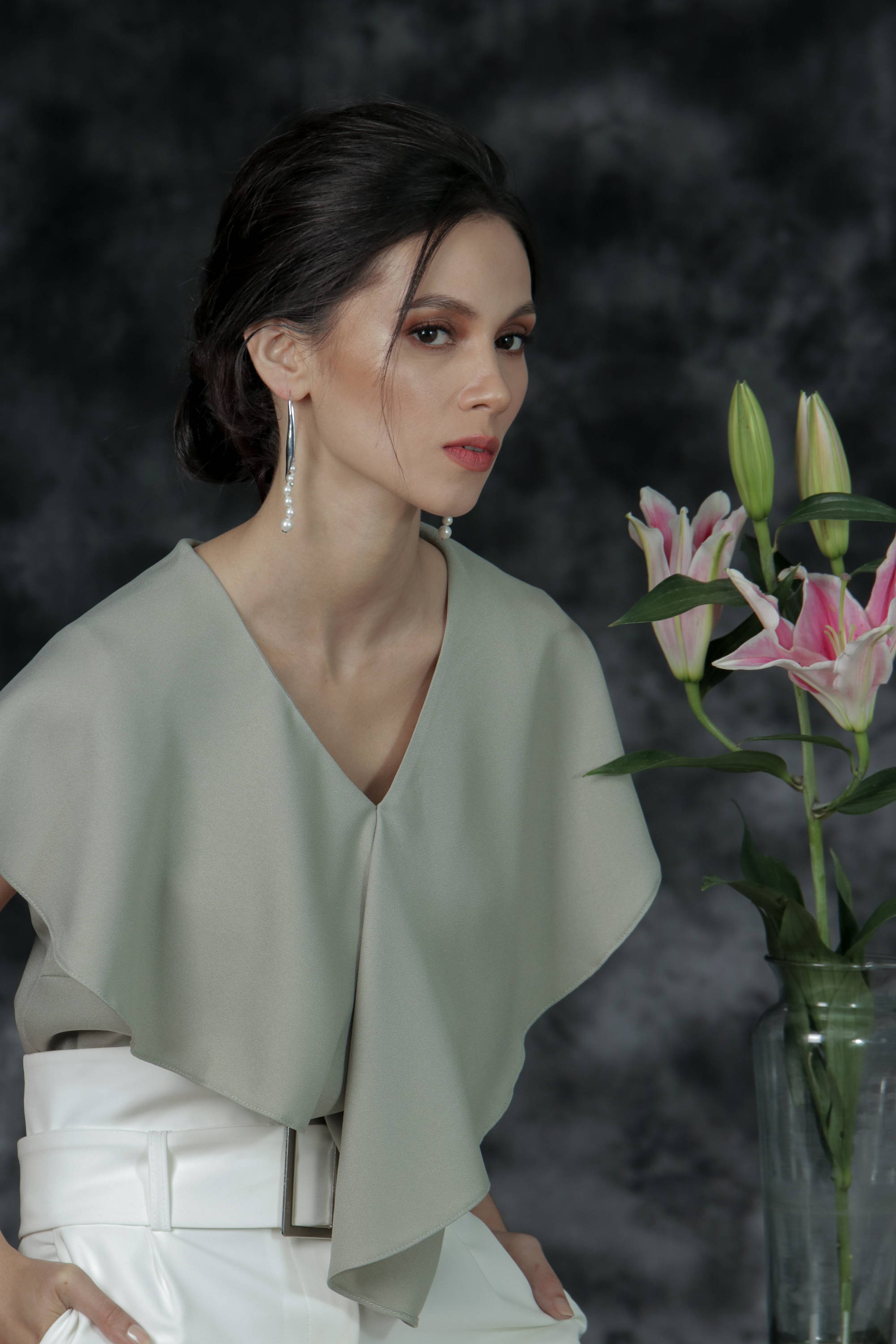 Statement earrings can come across as flashy and ornate, but we fix our gaze on the playful designs and exquisite craftsmanship of these Swarovski pieces. Push the look with a soft sage green blouse and a tussled low bun to show off your new danglers.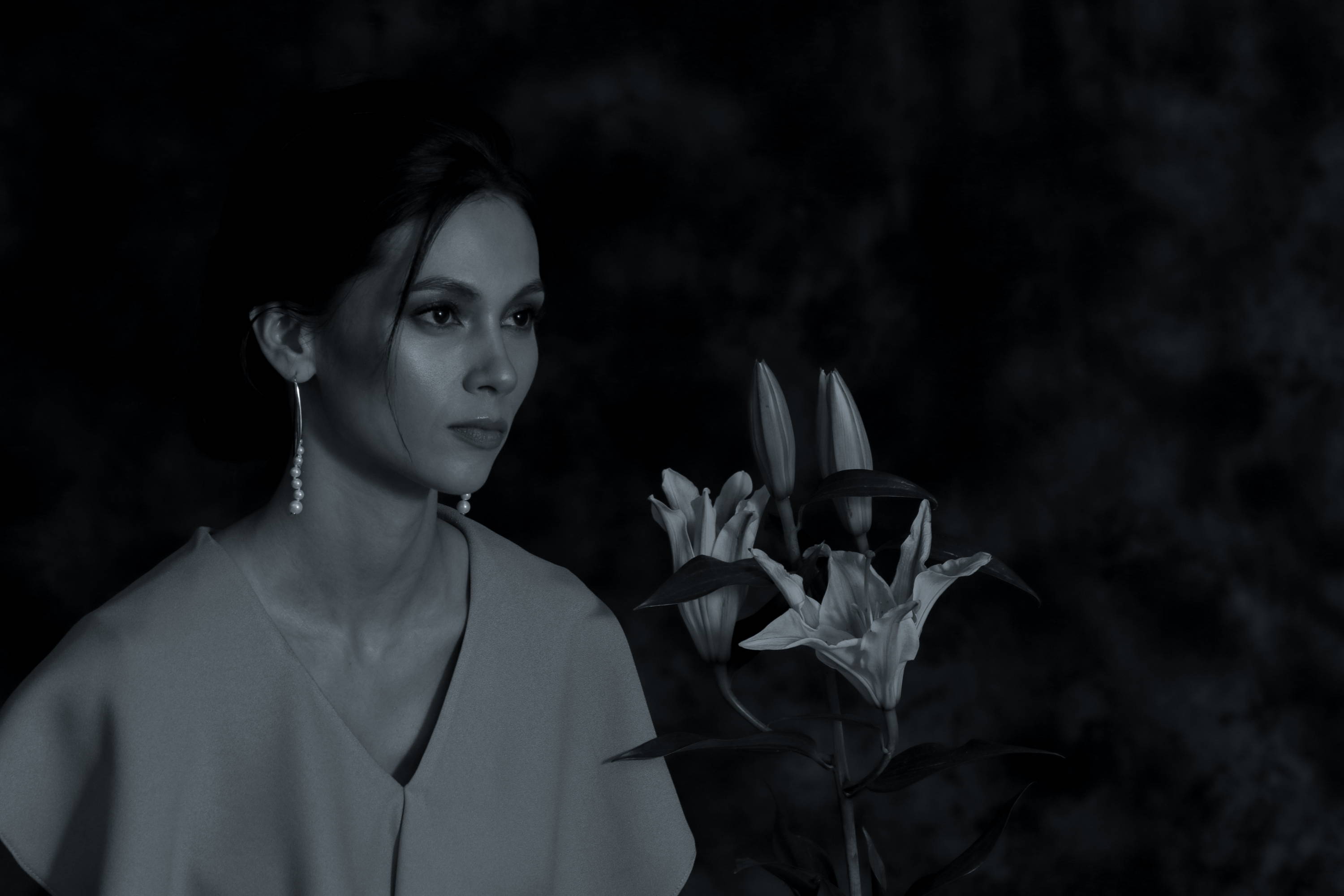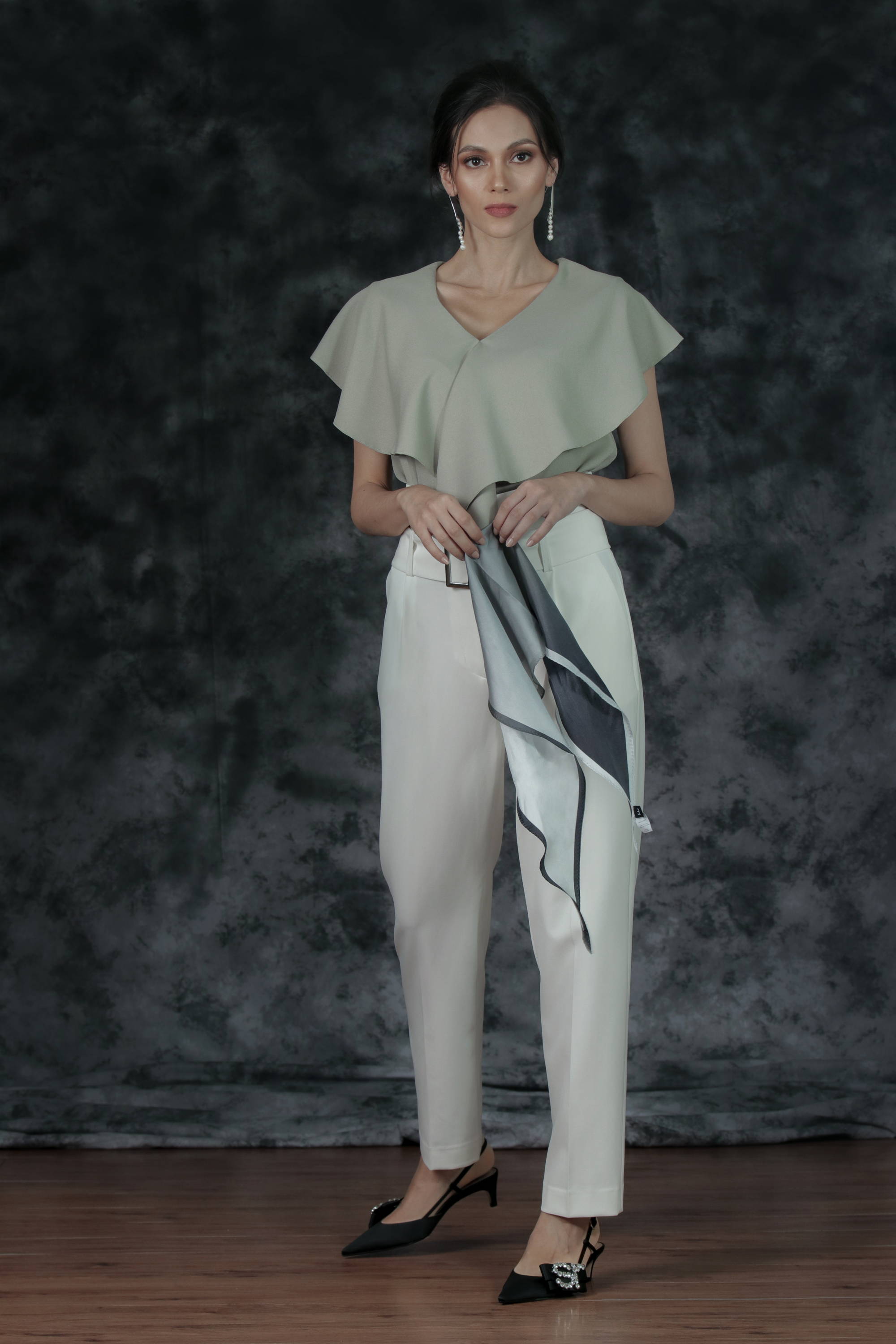 Photographer: Fracnes Ulit and Oliver Tam
Creative Producer and Stylist: Timothy Diao
Art Director: Hans de Baras
Producer: Elaine Contreras
Makeup: Lea Ancheta-De Barras
Hair: Arriane Manzano
Model: Angelie Twigg


---