Routine Resolutions: Body Care Edition
Pamper yourself more—and all over! When it comes to caring for your body, resolve to treat yourself a bit better this year
It's hard to break a habit and even harder to get one going.
At the tail end of January, some of us may be feeling the temptation to slip back into our old ways and have our resolutions be dreams to follow through in the next year instead... well that's no way to start a decade!
In line with the last of our routine resolutions, we shift our focus toward the rest of the body for healthy practices to implement during this new year while the time is still perfect for it. This is the season to reset and it's time to love your body back.
This is rustans.com's Routine Resolutions: Body Care Edition to help keep your momentum going for a renewed and refreshed new year!
from head to toe
Again, it's hard to break a habit, and when you already have a routine in the shower that gets the job done... why change it? The old saying goes "if it ain't broke, don't fix it," and for good reason.
However, when you think about your regular skin care, remember that that changes too. As you age, as your skin matures, as the seasons change, and even just depending on your mood—there is no universal method. This same basic principle ought to apply to your body care as well.
Take in these suggested resolutions and incorporate into your own routine what resonates with you!
resolution #1: DON'T BE AFRAID TO LAYER
More often than not, the rest of your body is the one that gets neglected when it comes to pampering it. There are all sorts of treats for your hair and your face, but rarely do we touch on the body's needs.
This new year, make treating yourself a whole body experience when you concentrate not just on what gets you the cleanest but what gets you feeling your best as well.
Many bath products like shower gels and body washes come with matching fragrances. Lathering up with these delicately scented products intensifies the scent experience and gets it lasting for longer throughout the day. Resolve to choose bath products that are both effective at cleansing your whole body but also leave you with a pleasing scent profile that you can layer with your favorite, go-to fragrance.
Check out our ideal picks:
resolution #2: SOOTHE WITH PURPOSE
For many busy bodies, you can often be so occupied with everything you're doing that you can choose to neglect the fact that your body needs time to recuperate and recover from the day's stresses as well. Skin care for your face and neck is all well and good, but what about the rest of you?
Think about what you're already doing in your regular day-to-day and try to come up with ways to make each step a little more luxurious so that you feel cared for, all day long.
This year, for example, you can resolve to make your post-shower regimen more than a routine when you resolve to give every single step a sense of purpose. Like lotions! They can be a mini-massage that you give yourself daily if you lay it on with intention. Breathe in the pleasing aroma of these lotions, meditate on the rest of your day, and manifest that today—like everyday—will be a great day.
Claim a good day to already be yours and you'll invite it in, greeting the day with newfound enthusiasm and pizzazz.
resolution #3: regularly scheduled treats
How often do you go for a little pampering session at a salon? Maybe get a treatment or a cut? Do you go once a month, or maybe once every three months? Sometimes, it can only be when you feel like you need to pamper yourself or when you feel that it is absolutely needed.
This year, you can change that into something a little more consistent. See, when you have something to look forward to on a regular basis, it has a tendency to lift your mood. No matter what you're doing, no matter how your day goes, make it a point to dedicate a few minutes to just treat yourself.
Forget about work, forget about anything else that might stress you out, and just focus on yourself. Make this time as sacred and routine as possible, and this can be as easily incorporated into your routine as a hair mask. Make it a weekly habit (maybe a Wednesday-thing so that the middle of the week feels lighter; or maybe even a Monday-thing so that it turns the start of the week into something you look forward to, rather than something you'd dread?) and watch your outlook on life look brighter and your heart feel lighter by the treat.
From our shoppers, here are some of our best-selling and well-loved hair masks and treatments: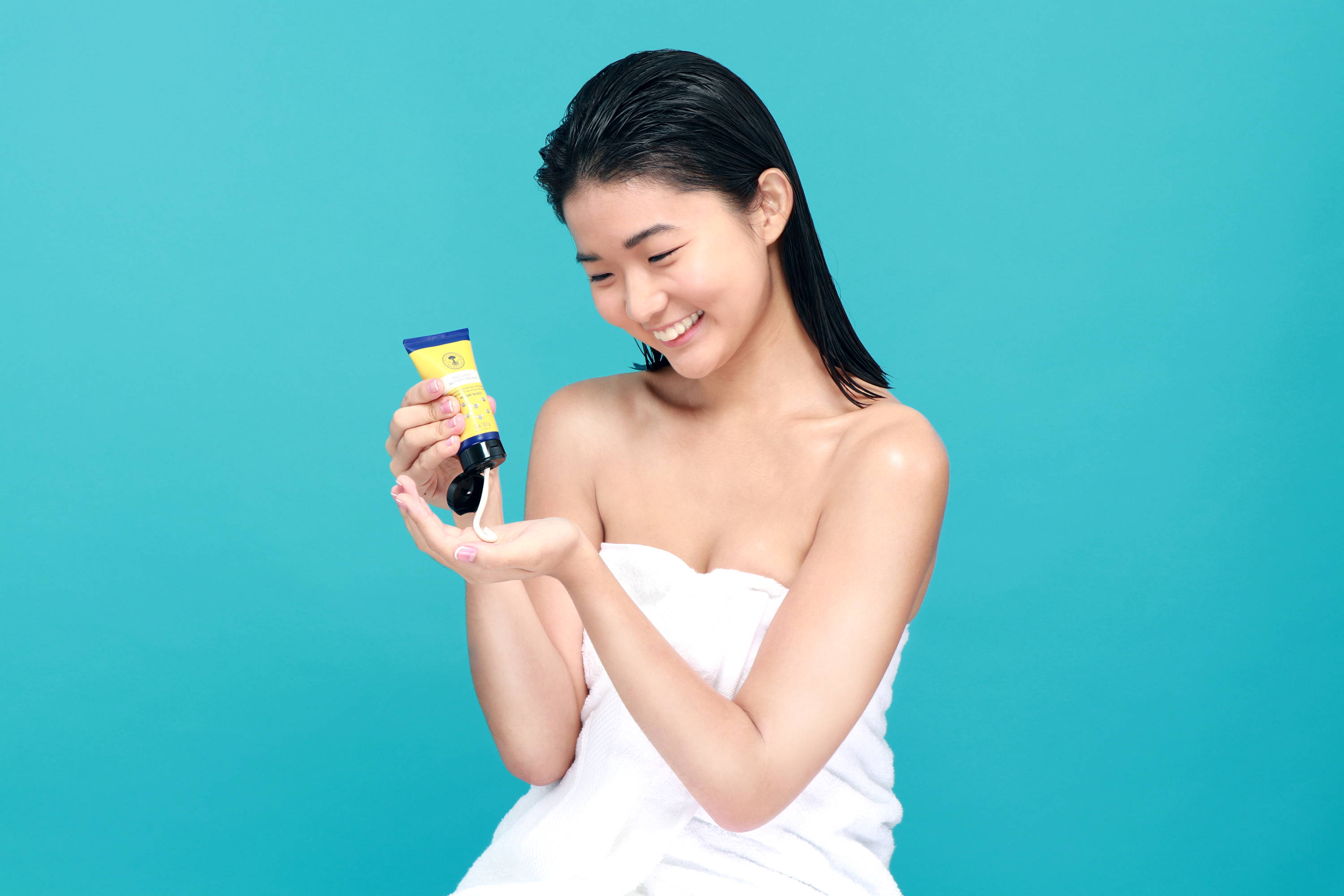 resolution #4: TOP OFF your daily habit
If your body-care routine is more of a "one and one, nip it in the bud" type of situation, this is just the resolution for you to keep this year.
There are only 24 hours in a day and dedicating just a few minutes of them every day to the benefit of your body and skin care while spending the rest of it hard at work... hardly seems like a fair trade.
Break off your busy schedule with making a habit of regular moments of pampering throughout the day. Maybe set an alarm every two hours or so, to just five to 10 minutes of pure mindful relaxation. This can be greatly achieved through regular use of hand creams. Hand creams are often lightly scented with delicate, delightful fragrances and they moisturize the skin of your hands, which make them feel softer and soothed. Regular application of hand creams can feel like a momentary pause—one that you absolutely deserve.
As a resolution for this year, give yourself more of a break every now and again. You're doing great and you ought to give yourself more credit. Pause and give yourself the care you deserve.
Self-care is the name of the game when it comes to making your body care routine more than a hygienic habit. It can be a luxuriating experience that eases your peace of mind.
Try sticking to these resolutions this year and feel 20/20 this 2020!
Photographer: Oliver Tam
Art Directors: Hans De Barras and Jonnah Dayuta
Producers: Jonnah Dayuta, Trina Domingo, and Patty Mendoza
Production Coordinator: Elaine Contreras
Makeup: Tot Tangco
Hair: Alrea Cruz
Model: Mika Melitante of PMAP
---