Out of the Blue
Fight the disruptive effects of your screen's blue light with this innovative product from L'Occitane
Sugar, sunlight, over-exfoliation, pollution—these are some of the things you need to avoid when it comes to caring for your skin. However, over the past few months, it seems that there is yet another that has surfaced: blue light. Although this has been a known stressor as well for our skin, with many of us staying indoors for the most part and pretty much forcing us to be in front of our devices longer than we should, blue light has become a buzzword in the field of skin care.
Emitted by devices such as laptops, televisions, tablets, and smartphones, blue light has been touted as an impossible-to-escape threat to our skin's health.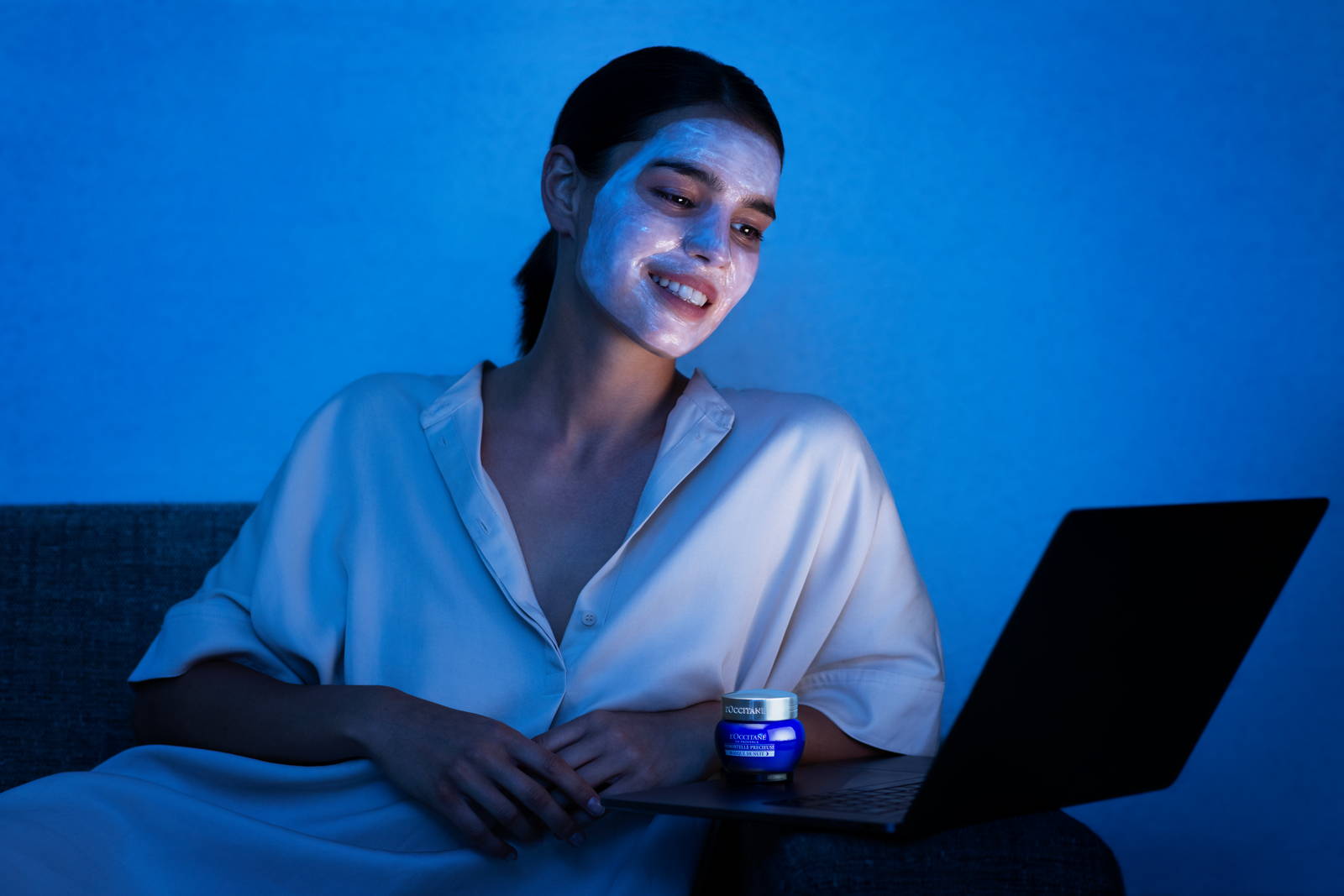 The blue light from digital devices can generate a light intensity up to 1,000 times higher than our skin can tolerate. The devices we use can penetrate deep into the skin, which can promote the formation of free radicals, thereby increasing the risk of early wrinkles and dark spots.
Likewise, blue light can compromise our beauty sleep. If you're exposed to significant amounts of blue light at night, you may find it difficult to fall asleep because blue light affects the level of melatonin.
Clearly one needs to take a unique approach to address this skin concern. Sunscreens and giving yourself a break from actually looking at screens are well and good, but an assist from L'Occitane is more than welcome to help your skin not only stay radiant and healthy, but also fully resist blue light damage.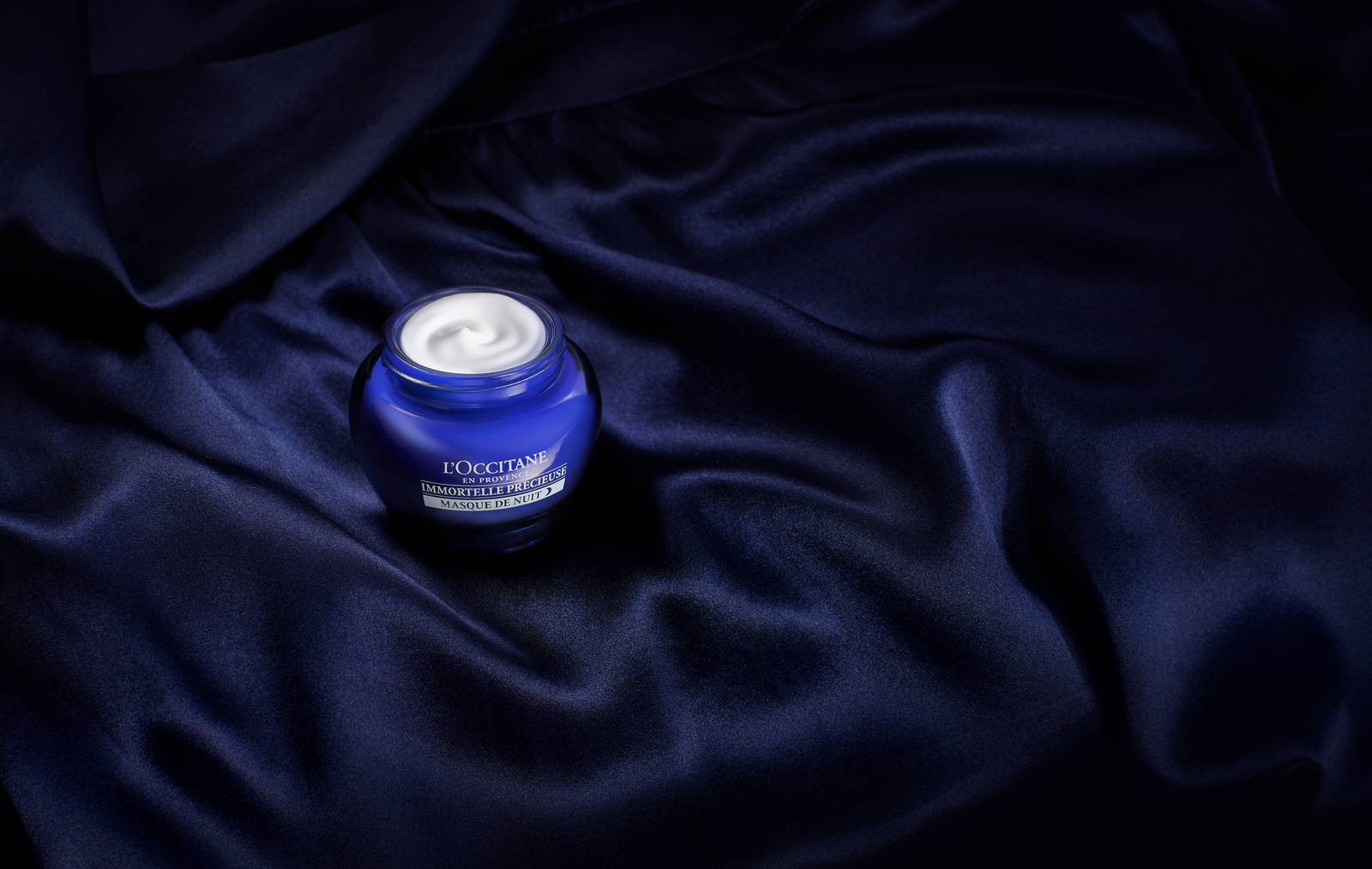 L'Occitane Immortelle Precious Anti Blue Light Mask is specially designed for dull and aging skin due to blue light. It helps the skin restore a healthy and transluscent radiance, thanks to its Immortelle Super Aqueous Extract, known to have antioxidant properties. It also contains Dynamic Hyaluronic Acid, a unique form of low-molecular-weight hyaluronic acid, bonded to an essential mineral with benefits on skin renewal while enhancing the skin's absorption capacity.
With its pillow texture, which bounces back to its original shape after being scooped out of the jar, this mask helps improve day by day the visible effects caused by blue light overexposure—dull skin, fine lines, uneven skin texture, moisture loss, or dehydration.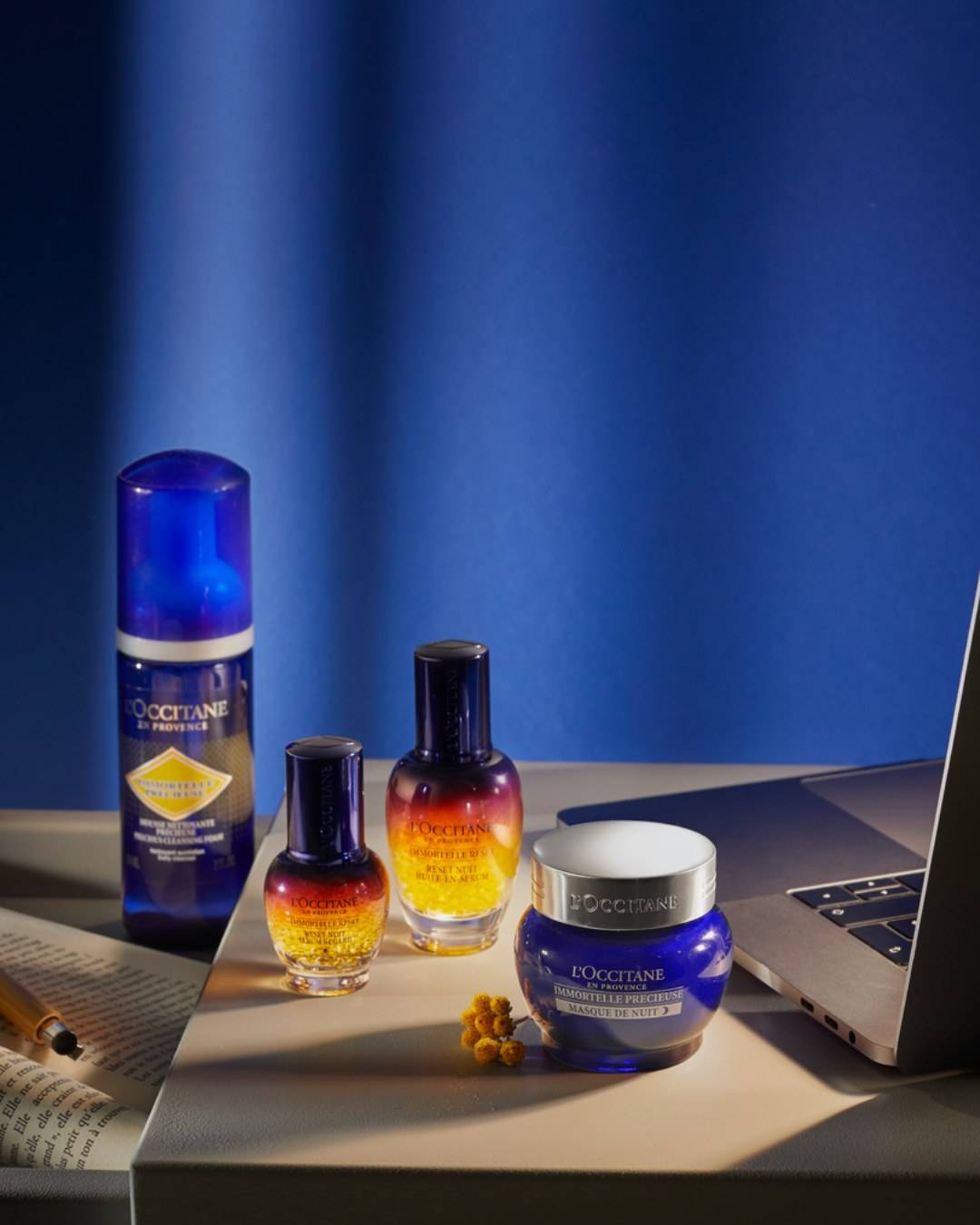 Take your nightly skin-care ritual to the next level by pairing Immortelle Precious Anti Blue Light Mask with other products from the Immortelle collection—such as the Immortelle Divine Cream to fight against visible signs of aging and Immortelle Reset Overnight Oil-in-Serum, which revitalizes and resets skin overnight—to effectively target your skin's needs with enhanced benefits.
With L'Occitane's Immortelle product range, you can fight the disruptive effects of your screen's blue light on your skin's day-night rhythm.
Add these Products to Your skin-care routine
---