Unboxing Holiday
This year's Holiday Sets from Murad are specially made for the skin-care-obsessed person in your life
We're in the last quarter of the year and whether you're ready for it or not, the time for gift-giving is upon us! There are quite a handful of things that get us all excited about the holidays—spending more time with our loved ones, preparing your Christmas wish list, and, of course, gift-buying (and receiving!).
For many of us who love a beauty swag, something even better to look forward to is... More beauty swag. While beauty gift sets may be seen as "last-minute" gifts in case you didn't know what to give someone, they're actually so well-curated and packaged that they're everyone's go-to gift ideas! Not only are these gifts incredbly useful and thoughtful, they also come in pretty gift boxes, they look like you picked out every item yourself. Case in point: Murad Holiday Sets.
The beauty brand's limited-edition holiday sets feature a festive "gift-within-a-gift-box" that reveals your favorite Murad products inside, with wellness tips from Dr. Murad himself. Each box also features one-of-a-kind illustration by renowned artist Patrick Hruby.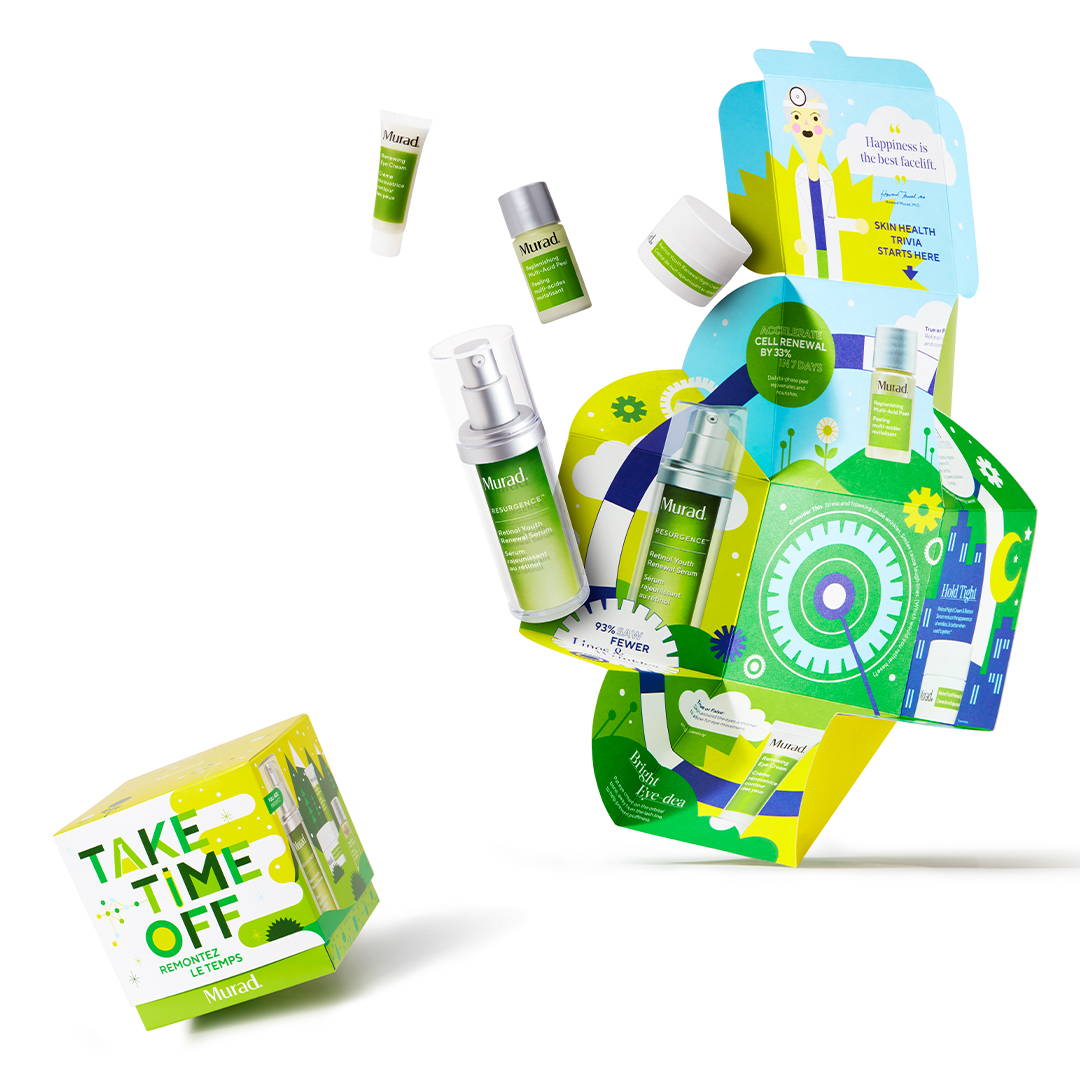 Take Time Off
This holiday set is the gift to give you brighter, younger-looking skin. This four-piece set has a complete anti-aging regime that will see skin looking brighter, smoother, and more youthful. It features a full size Retinol Youth Renewal Serum and travel size Replenishing Multi-Acid Peel, Retinol Youth Renewal Night Cream, and Renewing Eye Cream. It's the perfect set to give your skin time to reset during the holidays!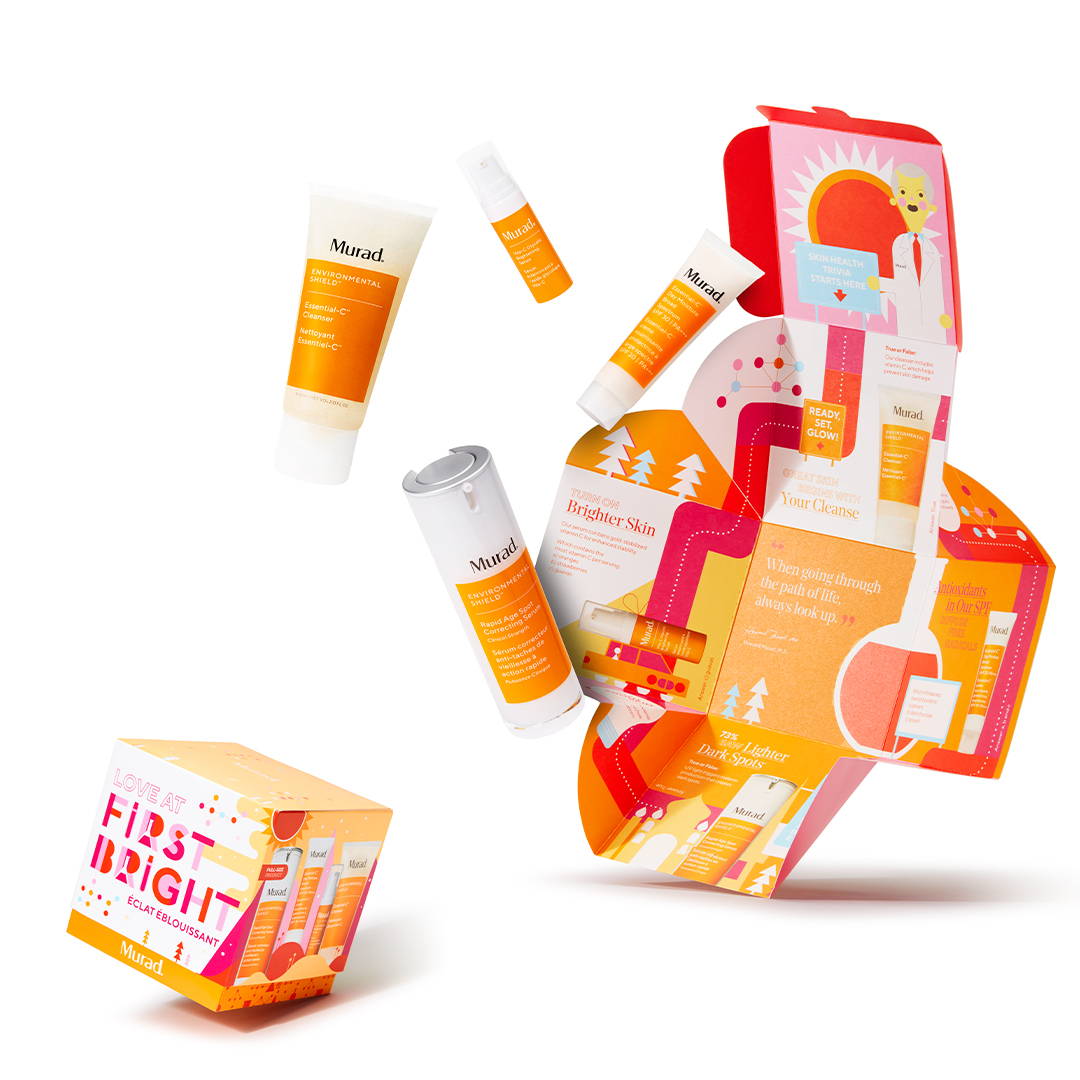 Love at First Bright
This four-piece set has a full size Rapid Age Spot Correct Serum plus travel size Essential C Cleanser, Environmental Shield Vita-C Glycolic Brightening Serum, and Environmental Shield Essential-C Day Moisturizer SPF30 PA+++—all formulated to brighten and perfect your skin. With this kit, you'll banish dullness and pigmentation, while boosting your skin's hydration and giving you a radiant glow.
So whether it's a gift for your loved one or for yourself, these amazing skin-care sets from Murad are sure to bring a smile to those faces this holiday season.
---