Skin Care with a Twist
The power of ceramides in skin care is undeniable. Learn more about this skin hero that tackles everything from dullness and dehydration to dryness and sensitivity
Over the years, women have tried hundreds of moisturizers, serums, and cleansers. One's bathroom cabinet may have housed numerous eye creams, exfoliators, and face wipes; some have made their way onto her face, others have don't. She may have hoarded konjac sponges and sheet masks and tools ranging from the innovative to the utterly pointless.
But here's the truth: it doesn't take all that many products to have great skin. It's about how you use them.
While we can apply AHAs or BHAs or our faces or nourish them with vitamin C, if you wish to keep your skin healthy and plump, you need fat—specifically, ceramides. It's probably not an ingredient at the top of your list when you're looking at skin-care products, however, it is a true powerhouse ingredient for boosting your complexion. If you wish to address dryness, roughness, redness, dehydration, or irritation, you will definitely benefit from ceramides.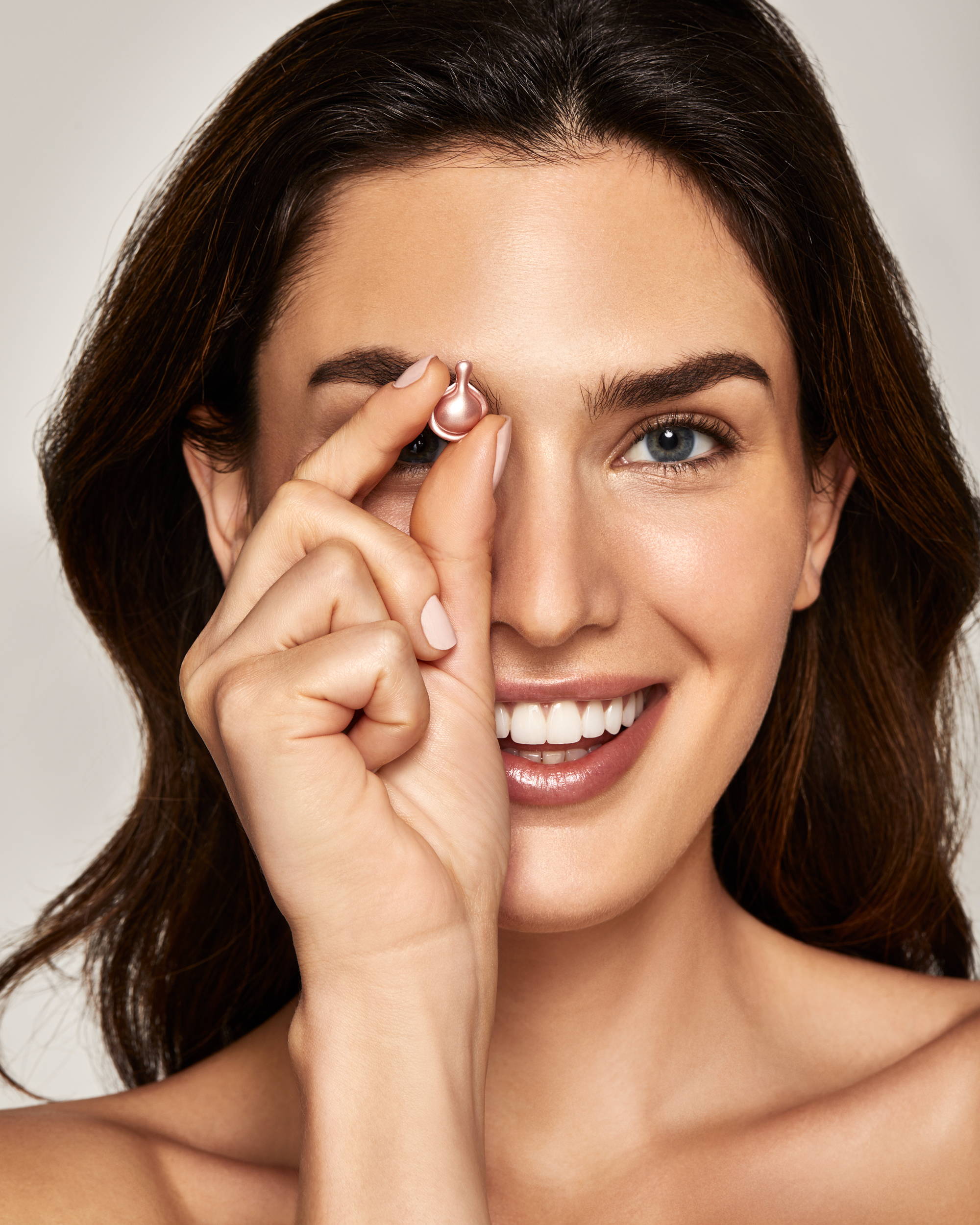 Elizabeth Arden is renowned for being the first for many big beauty ideas. Among many others, it is the first to introduce eye makeup to American women in 1914, the first to offer makeovers in-store, the first to offer traveling demonstrations, the first to make travel-size products, and the first to discover that ceramides comprise 50 percent of the skin's lipid layer, hence, the first to create skin-identical ceramides.
First launched in 1990, Elizabeth Arden Ceramide Capsules were the first-of-its-kind single-dose pea-sized pods with hydrating ceramide-spiked serum treatments. Each ampoule moisturizes, targets wrinkles, and retexturizes skin.
Elizabeth Arden's unique mono-dose delivery—with just the right amount contained in hermetically sealed capsules with tiny twist-off caps—has become something of a design icon over the years. Each capsule contains exactly the right amount, taking the guesswork out of skin care, so there's no wastage.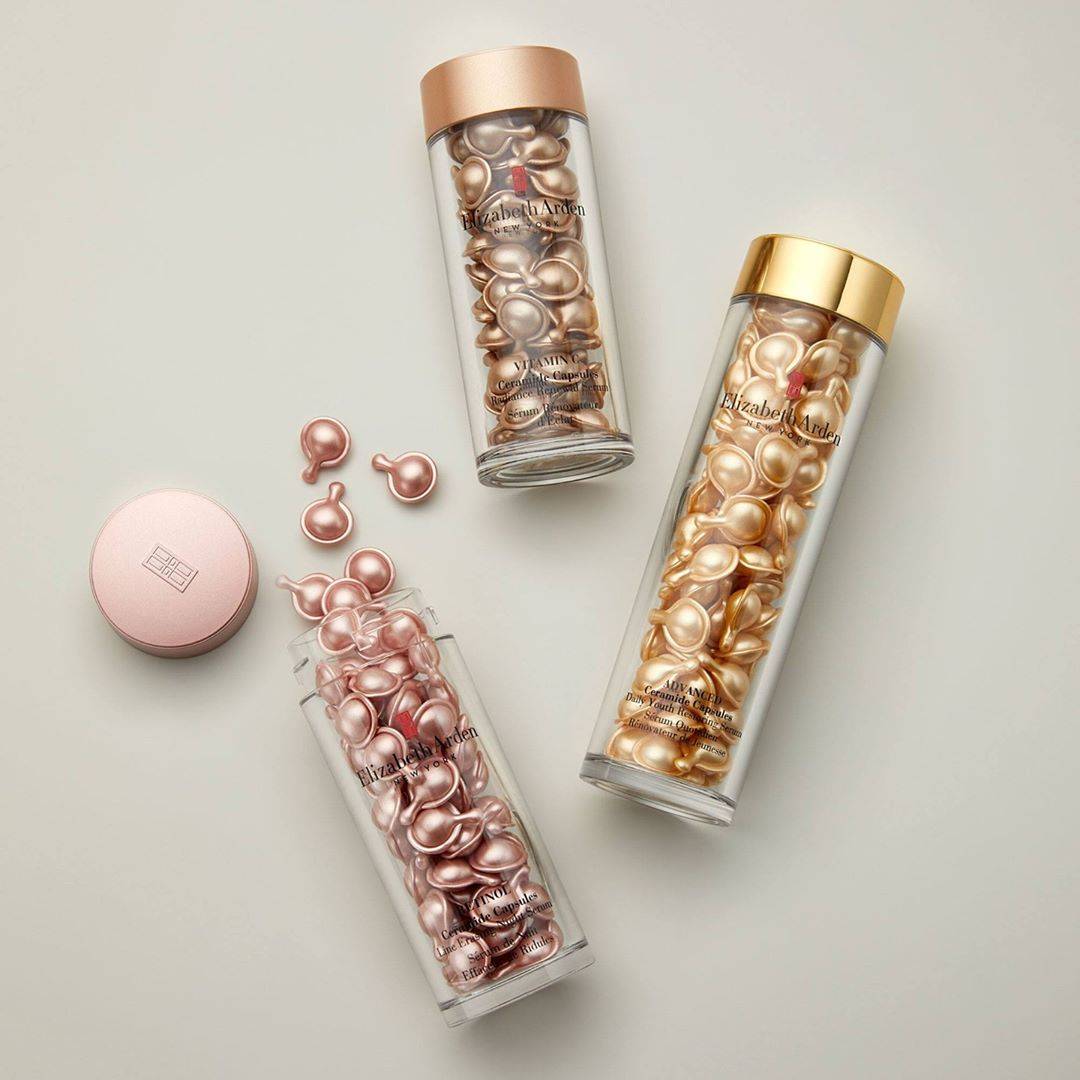 The beauty brand's Ceramide Capsule skin-care collection features three products: Advanced Ceramide Capsules Daily Youth Restoring Serum, Retinol Ceramide Capsules Line Erasing Night Serum, and Vitamin C Ceramide Capsules Radiance Renewal Serum.
The Advanced Ceramide Capsules Daily Youth Restoring Serum helps replenish and restore the ceramides your skin loses with age. With its skin-identical Ceramide technology to help strength skin's moisture barrier, your skin will result in a youthful-looking appearance that's smooth, firm, and radiant.
The younger sibling to the gold ceramide capsules, Retinol Ceramide Capsules Line Erasing Night Serum's regenerating prowess is equially as powerful. The packaging means that the ingredients are 76% more potent, making this a targeted treatment that can visibly diminish lines and wrinkles while improving skin texture and tone.
Finally, the Vitamin C Ceramide Capsules Radiance Renewal Serum is a satiny dry serum that helps to visibly brighten skin, even skin tone, and protect against premature signs of aging. It is 178x more potent than the traditional vitamin C, it is an instant brightening power in every dose.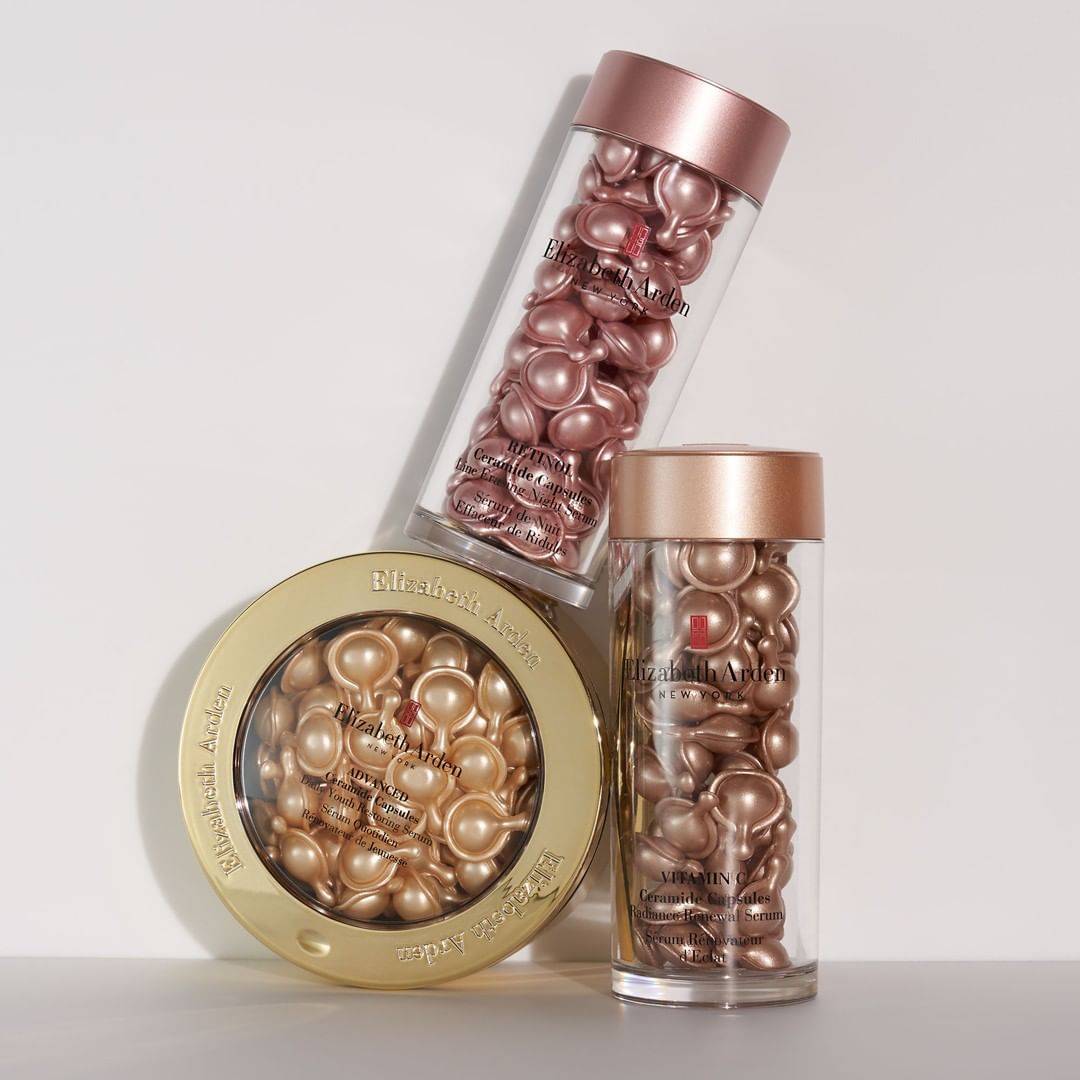 Elizabeth Arden's Ceramide Capsules are easy to use. All you have to do is to target your needs, twist open a capsule, and treat your skin. Vitamin C works both for morning and evening, while the Retinol is recommended to be used at night. For optimal care, always include Advanced Ceramide in your routine.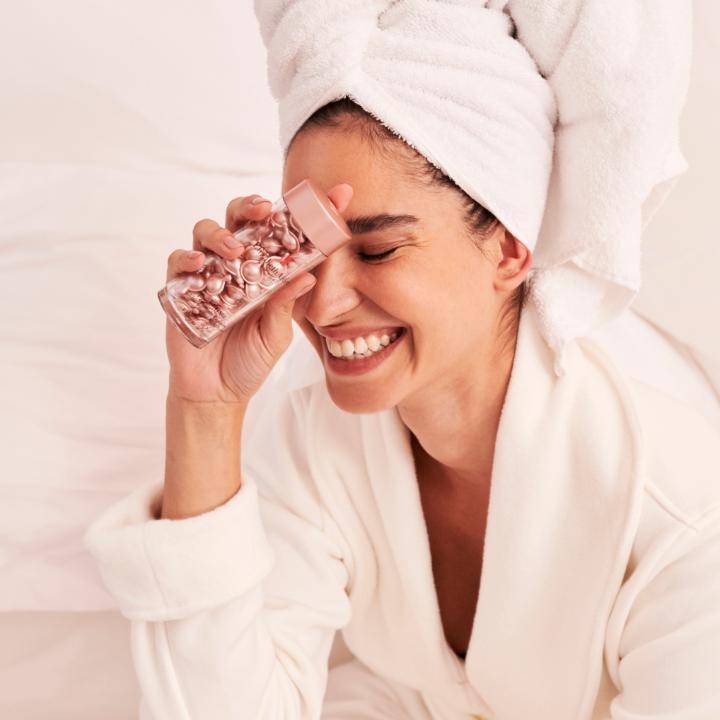 Powerful alone, transformative together. With these single-dose serums, your skin-care routine becomes absolutely effortless.
---