Of Contemporary Luxury and Unbridled Savoir-Faire
The French luxury brand has been rewriting the rules of modern luxury and elegance for more than seven decades
Quality, creativity, excellence.
Since it was founded in 1948, Longchamp has been guided by these principles in each of their creations. For years, founder Jean Cassegrain imparted his vision of French elegance and rewrote the rules of modern luxury under the brand. From a leather pipe manufacturer, Cassegrain channeled his craftsmanship into travel accessories, handbags, and other lifestyle fashion. It was inevitable that these Parisian novelties would soon extend across the globe.
Today, the French leather goods icon's art de vivre is helmed by the third generation of Cassegrain, led by Jean Cassegrain's son, Philippe, as president of the company. Philippe's eldest son, Jean Cassegrain, is the CEO, his daughter Sophie Delafontaine, the creative director, and Olivier Cassegrain, the New York-based leader of the brand's development of American boutiques.
The Beginnings
Located in the center of Paris, Longchamp set up shop at boulevard Poissonnière, a place for well-heeled clientele in search of luxury pipes sheathed in leather. Tobacco was still seen as a respectable vice then and Parisians and American soldiers alike were drawn to smoking accessories, which at the time were at the height of fashion. So Cassegrain had the idea to create a pipe with a particular feature of being covered in calfskin, but also with more exotic species like crocodile or lizard—giving it an original and refined touch.
Cassegrain had an eye for opportunity and expansion that he created a complete range of accessories for women, including pipes, cigarette cases, and ashtrays that were modelled after actress Marlène Dietrich and her statement cigarette holder.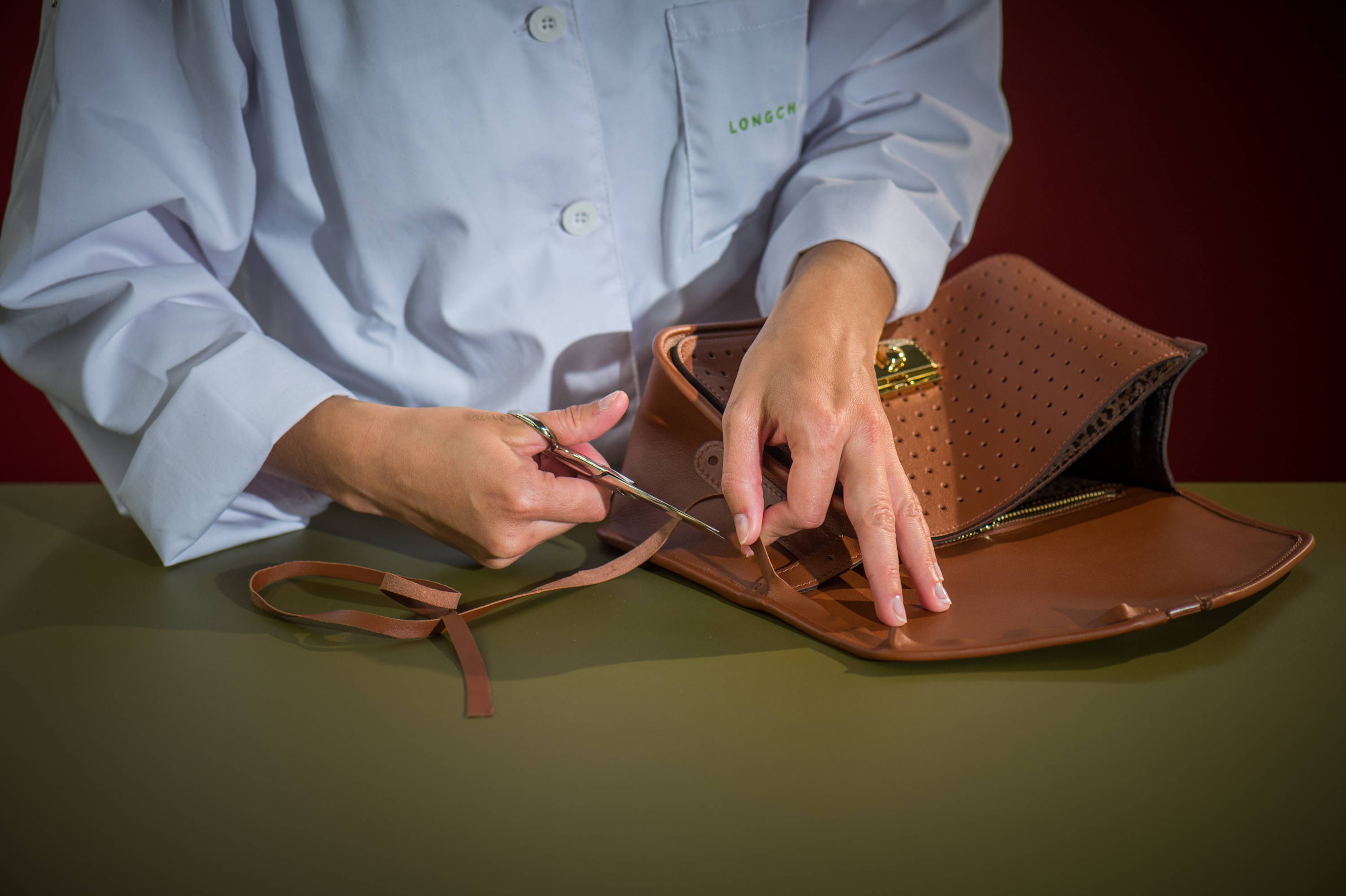 An Evolution
It was in the 70s when Jean's son, Philippe, succeeded the business and began concentrating on another market. It was this time when the brand launched its first ladies handbag, which recreated the necessaire, adding a handle and two top flaps. In 1978, it introduced the LM Line, the brand's first ladies handbag line.
Expanding on iconic bags, travel accessories, and discerning ready-to-wear products, Longchamp evolved into a household name in 80 countries, with employees over 3,000 worldwide. The founder's unwavering vision continues to strengthen the family-owned House in its leading role in the fashion industry.
While the House produced goods at a higher volume of products, one thing they did not sacrifice is the traditional savoir-faire of French leather craftsmanship. To preserve this, the House inaugurated workshop schools in 2011 to train the leather craftsperson of tomorrow.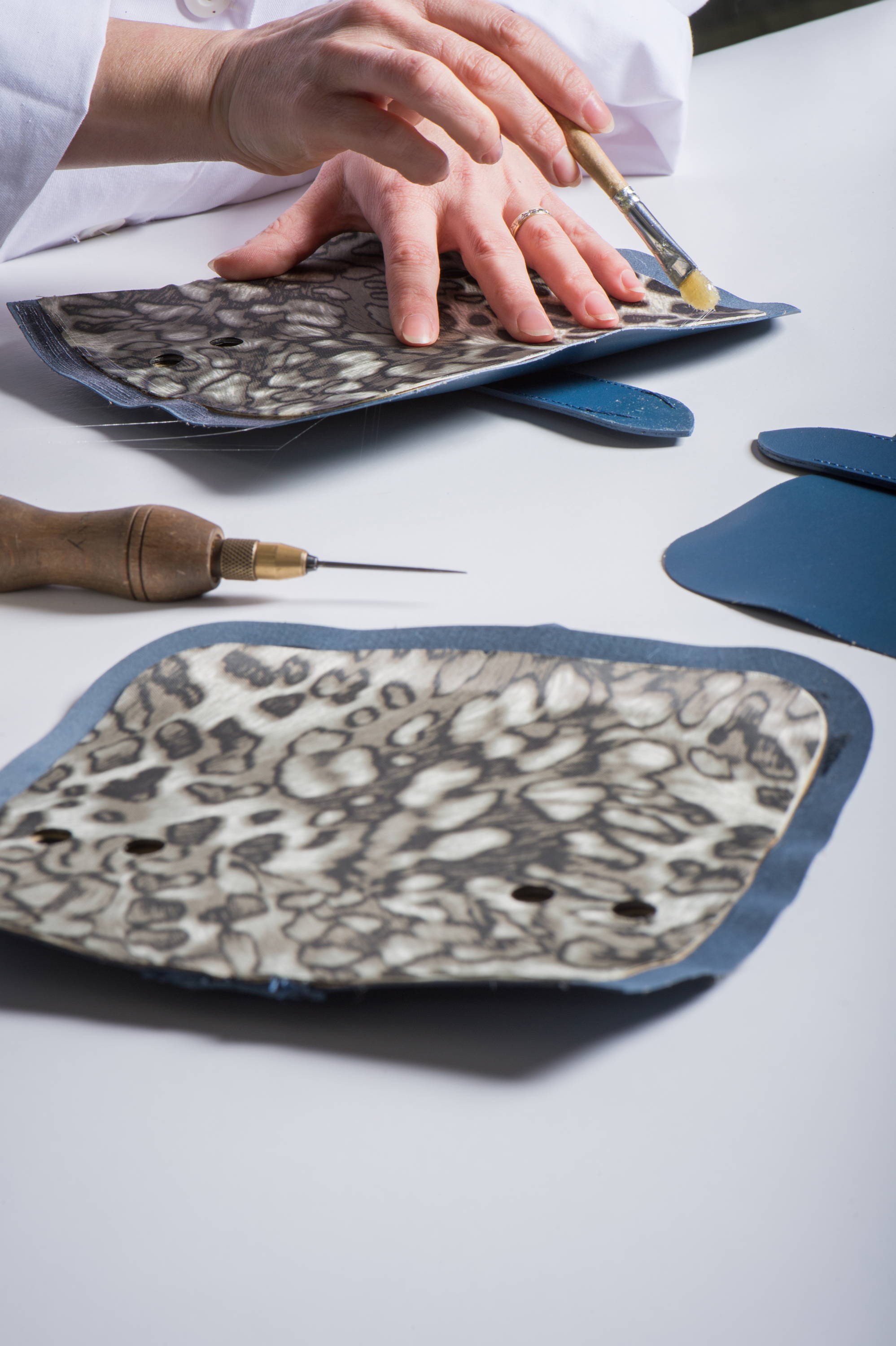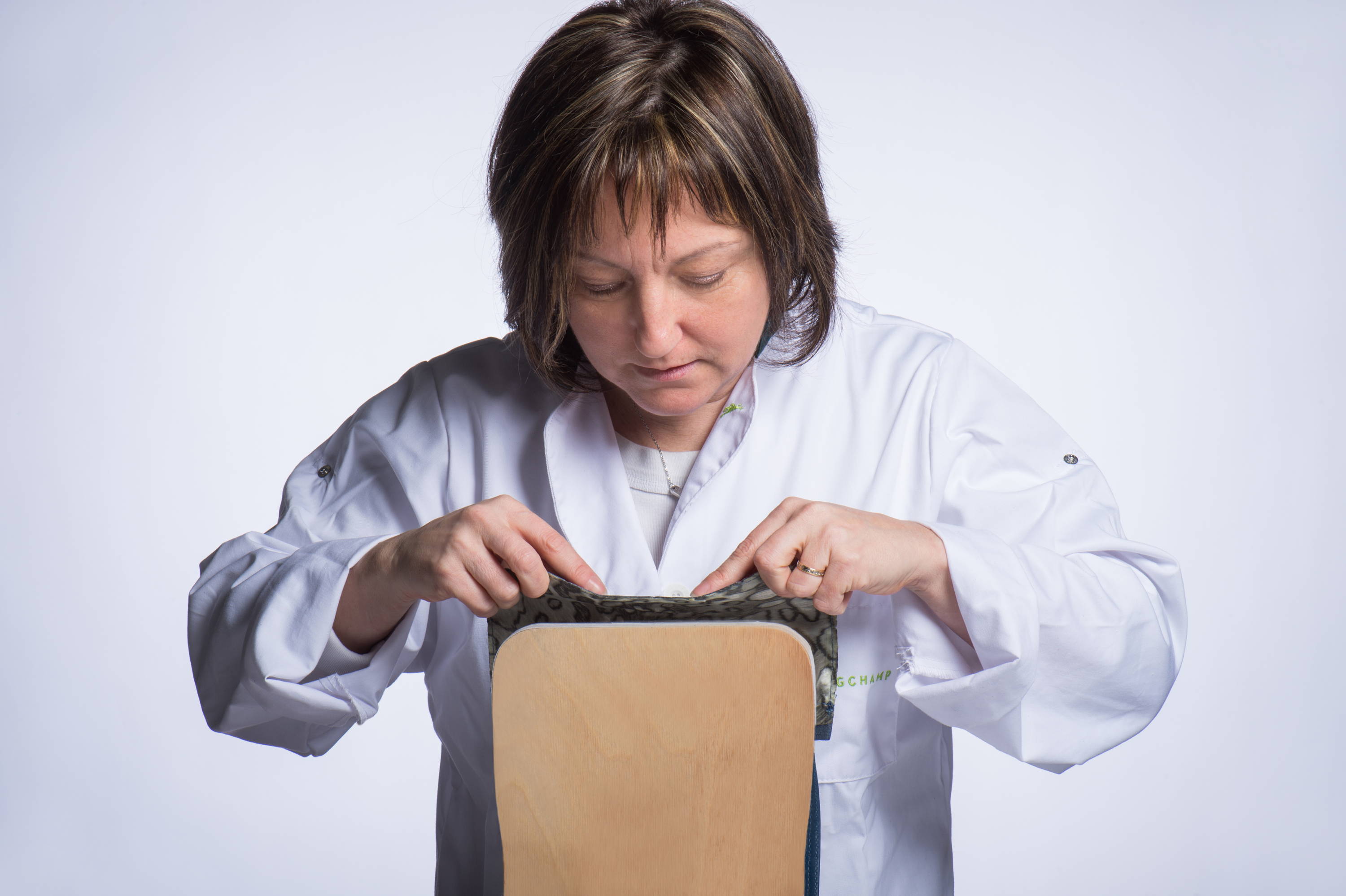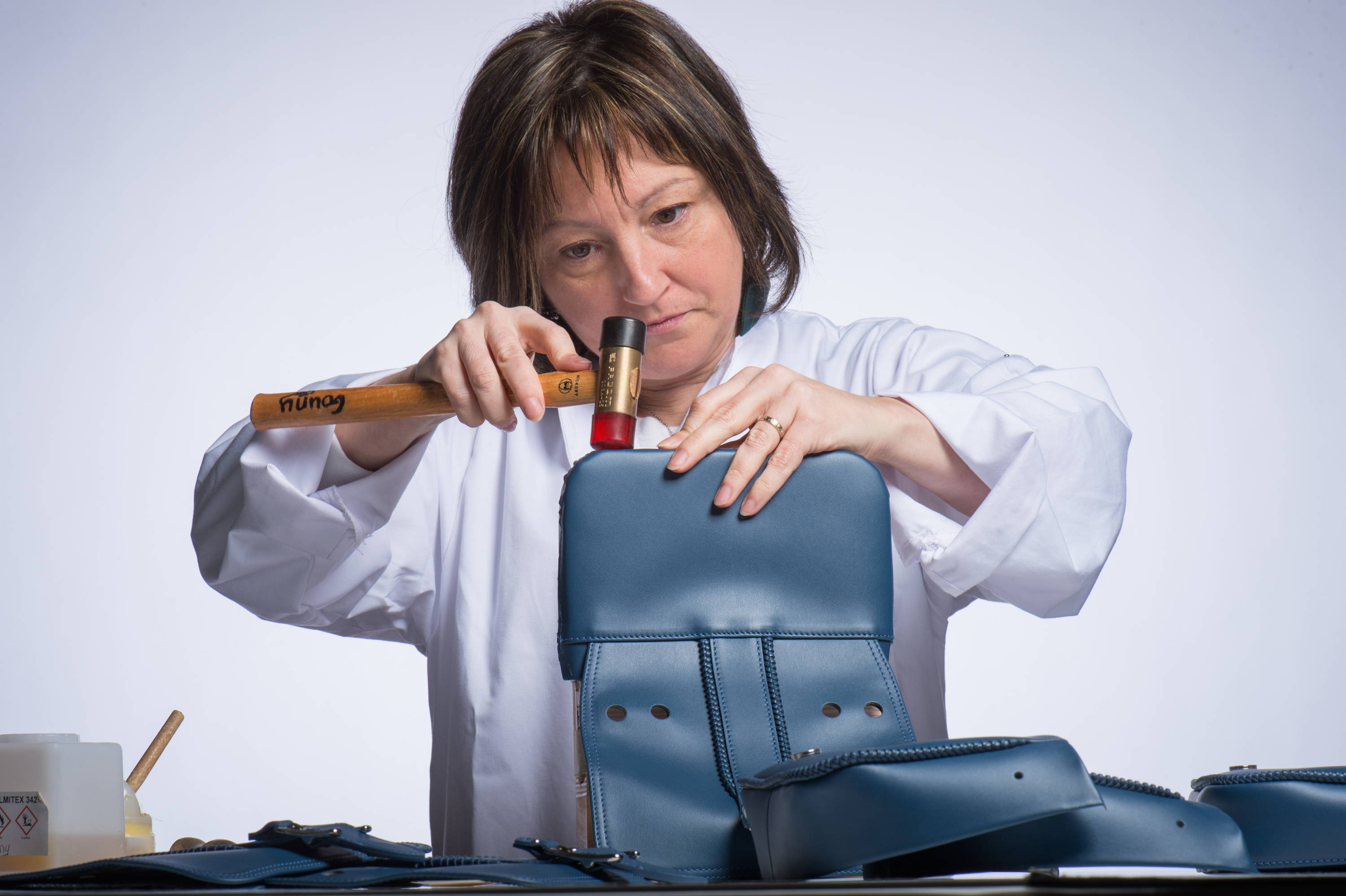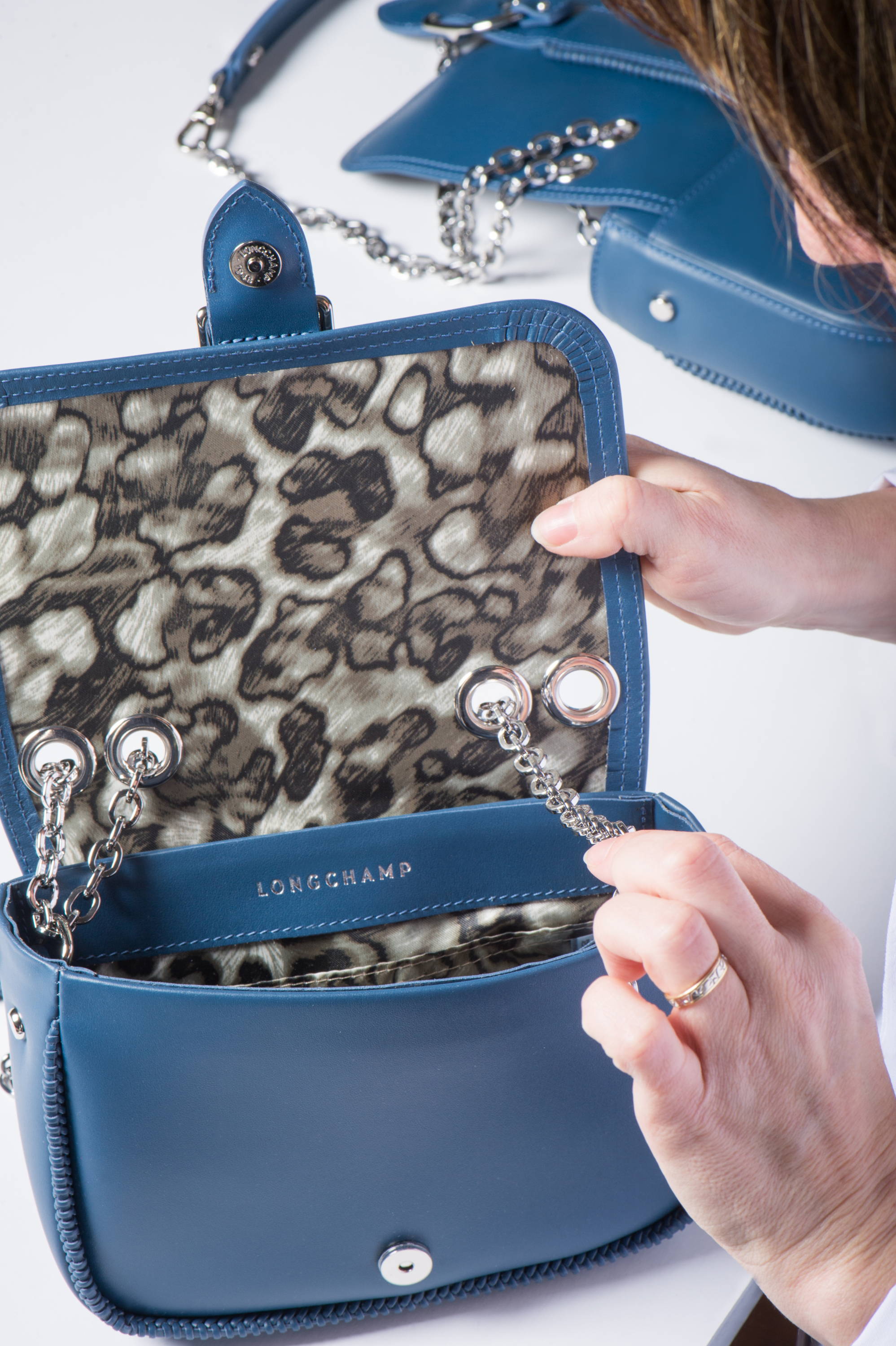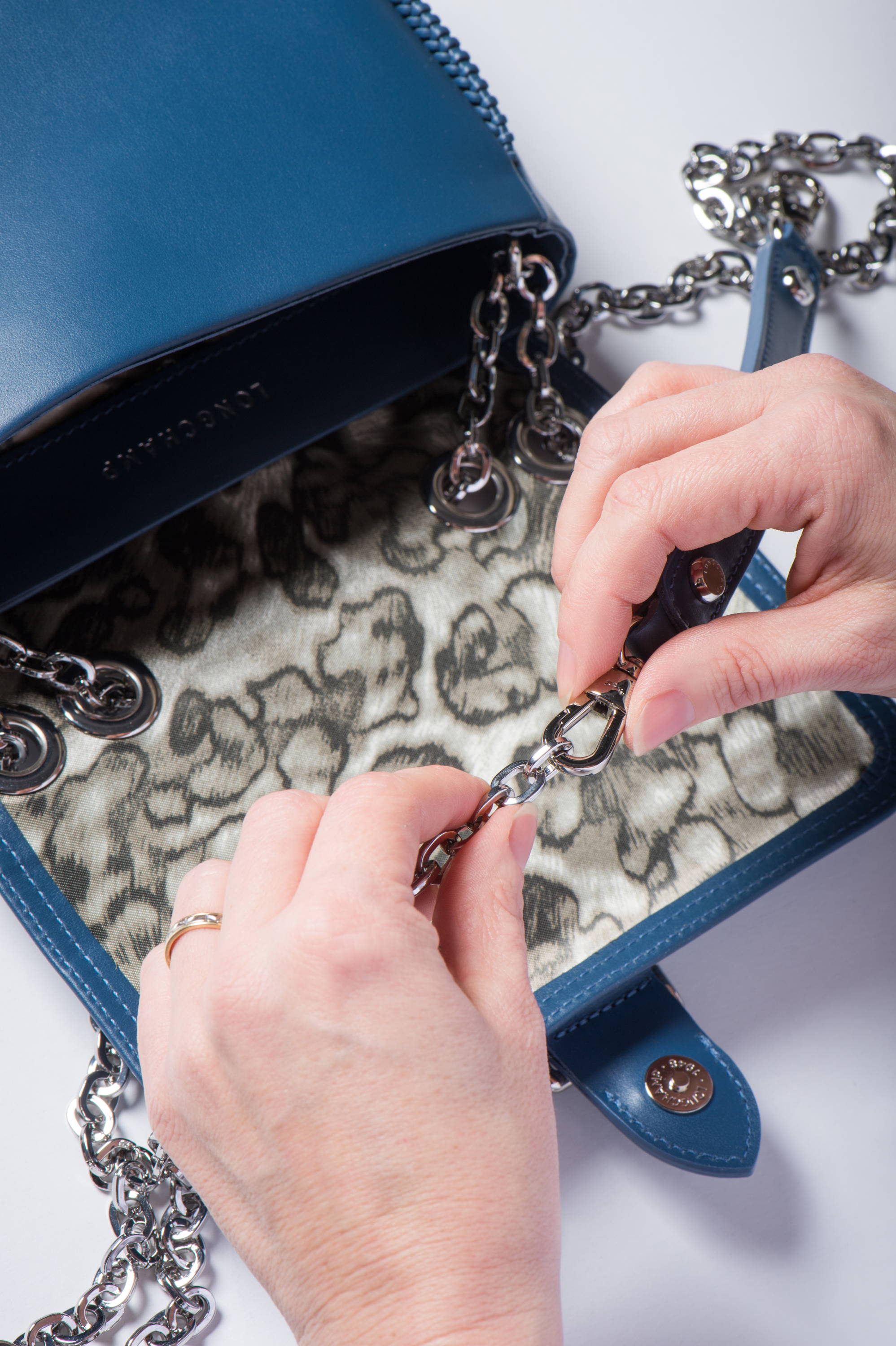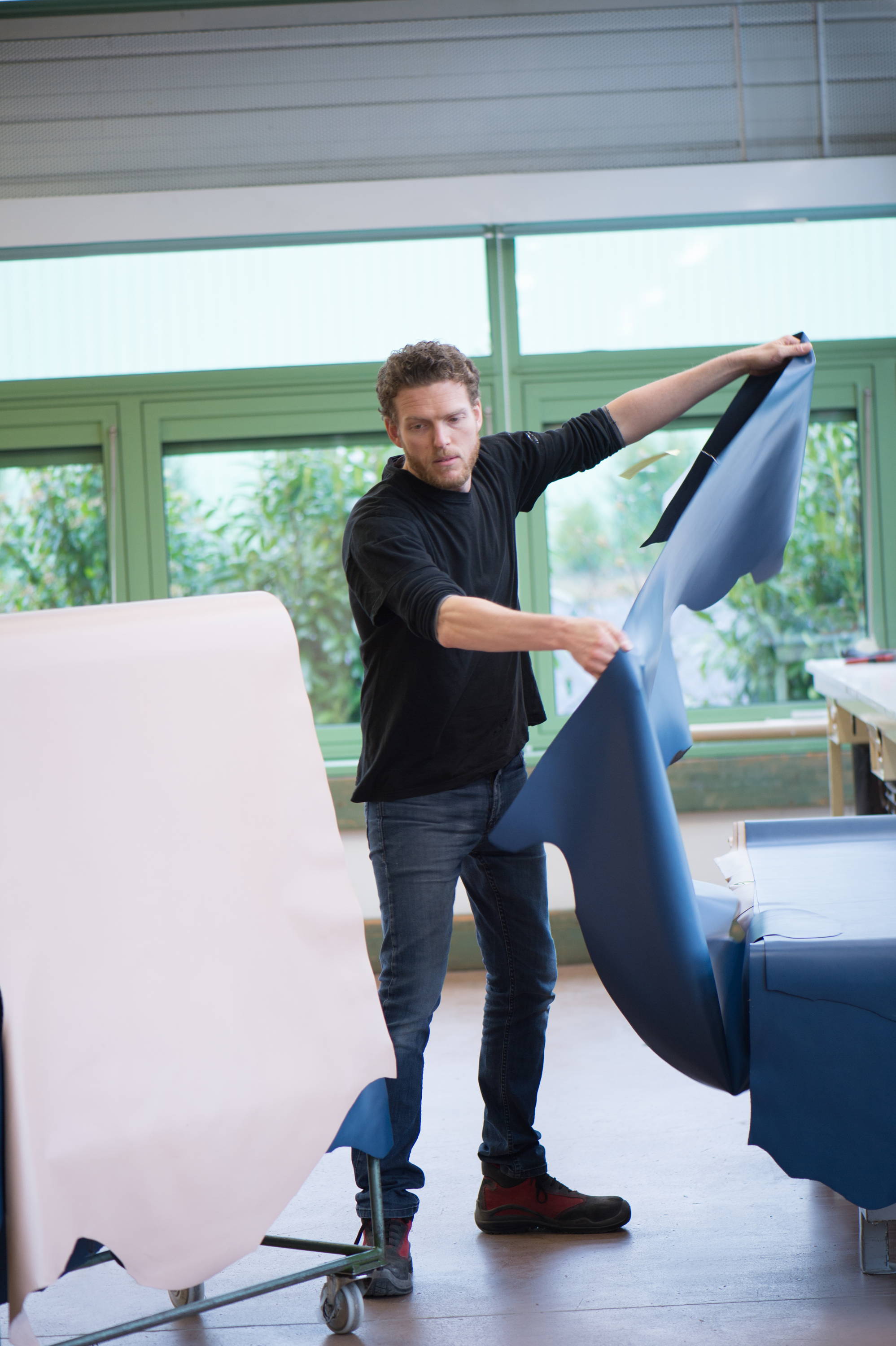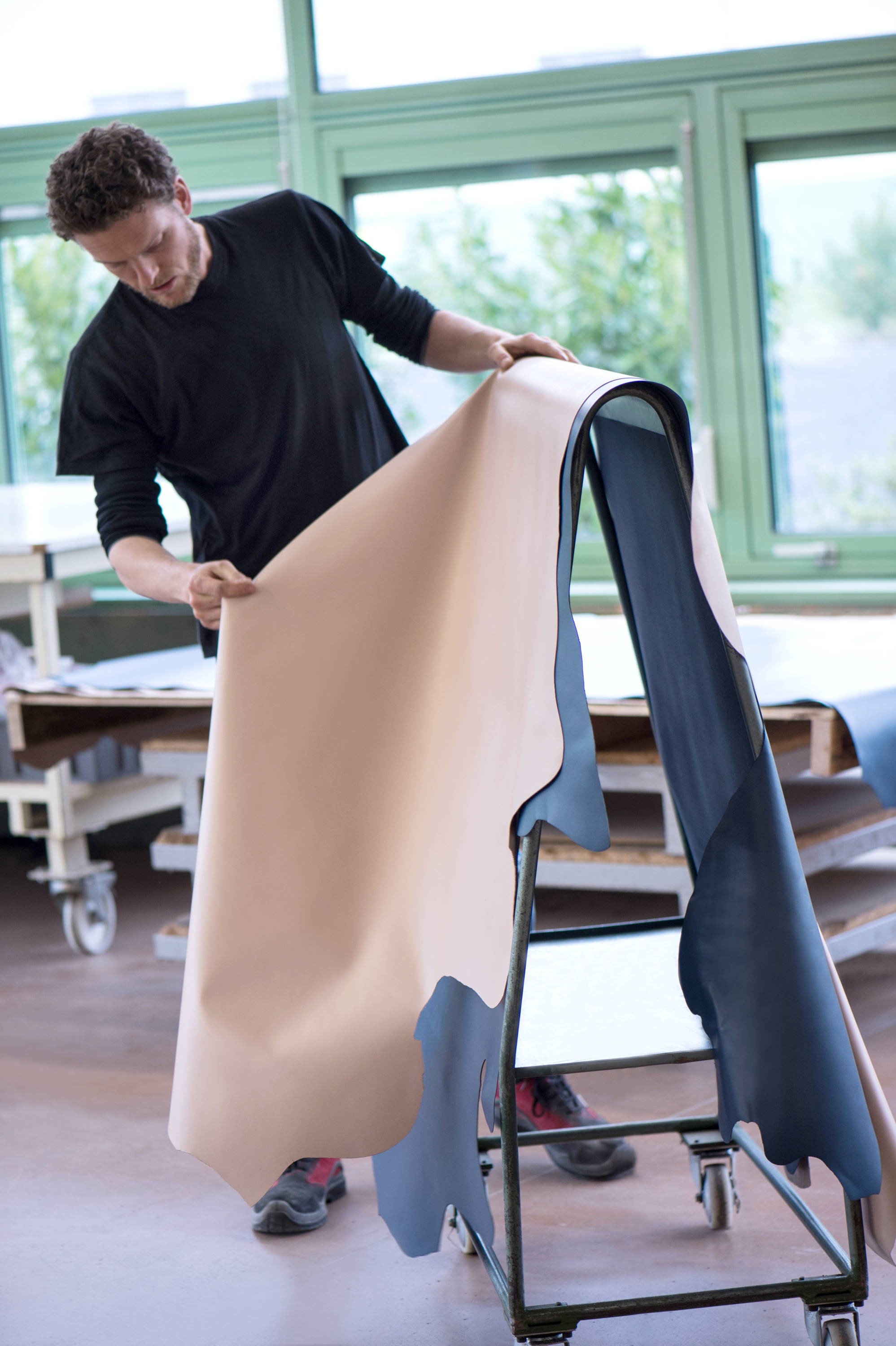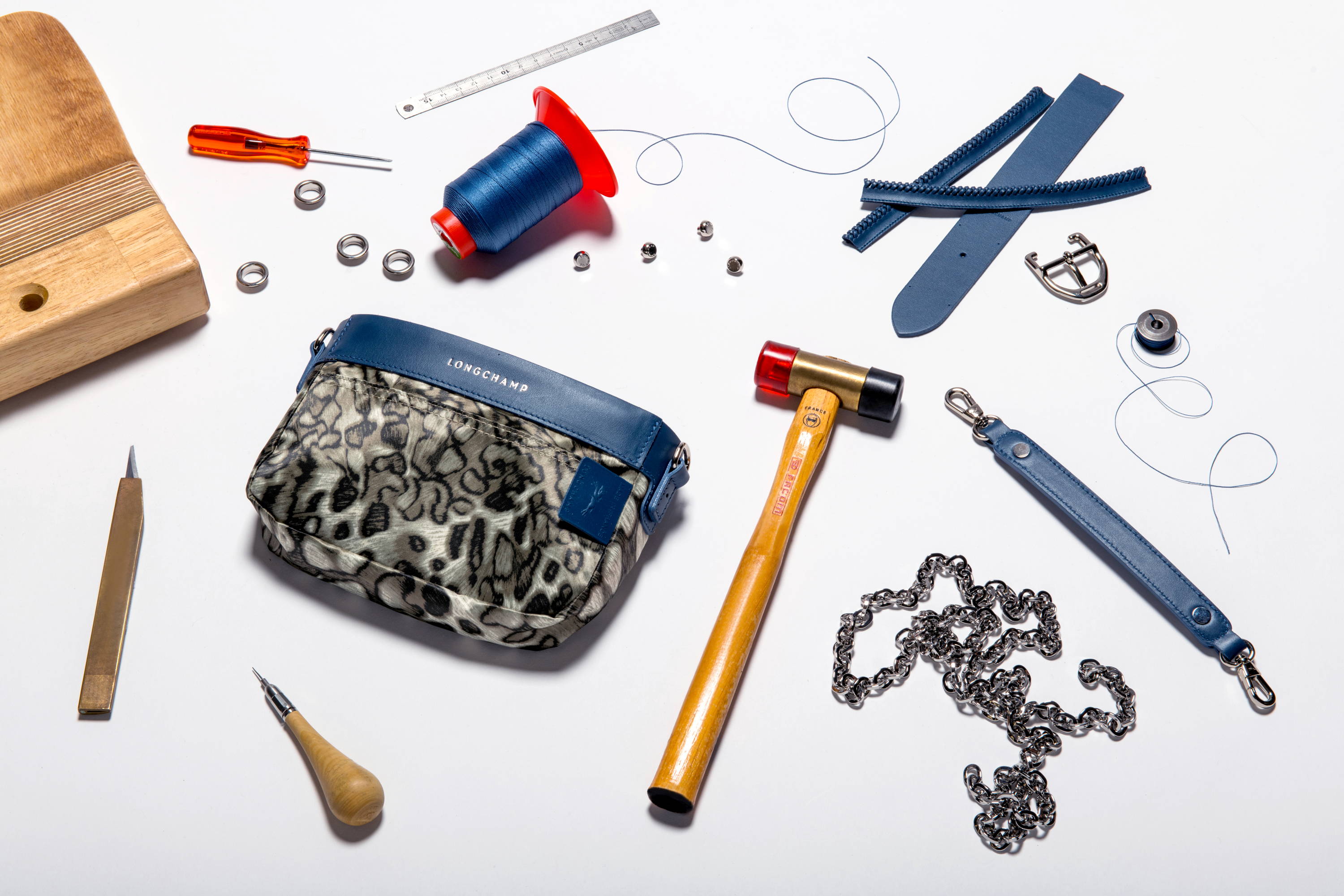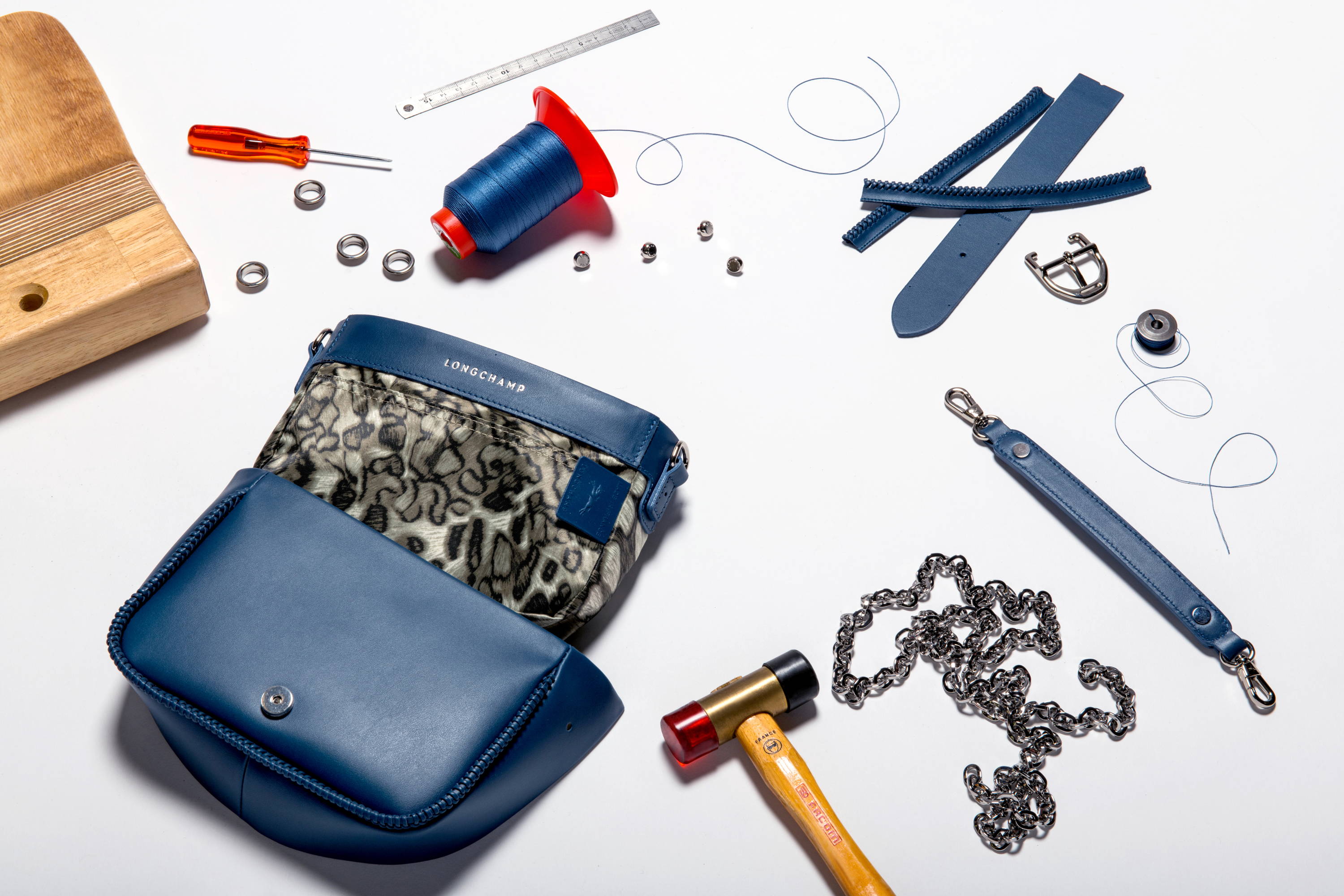 Parisian Excellence
True to its French roots, the House has six production sites in France located in the maritime region of Pays de la Loire—Segré and Combrée in Maine-et-Loire, Rémalard in Orne, Pouzauges in Vendée, and Ernée and Châtaeu-Gontier in Mayenne. Longchamp has also partnered with the best tanners in France, Italy, the Netherlands, and Uruguay.
These efforts would not go unnoticed as the luxury brand was one of the select French companies to have received the prestigious award of Entreprise du Patrimoine Vivant (Living Heritage Company) by the French state. This distinction recognizes the House's outstanding exceptional performance that uphold French craftsmanship and industrial excellence.
CEO Jean Cassegrain once explained, "We're an international brand but we are still very French at the heart, so the secret is to remain ourselves." He continued, "From day one, we were all about the leather, besides the fashion and luxury elements. On top of that, Longchamp's quality and workmanship are enduring elements."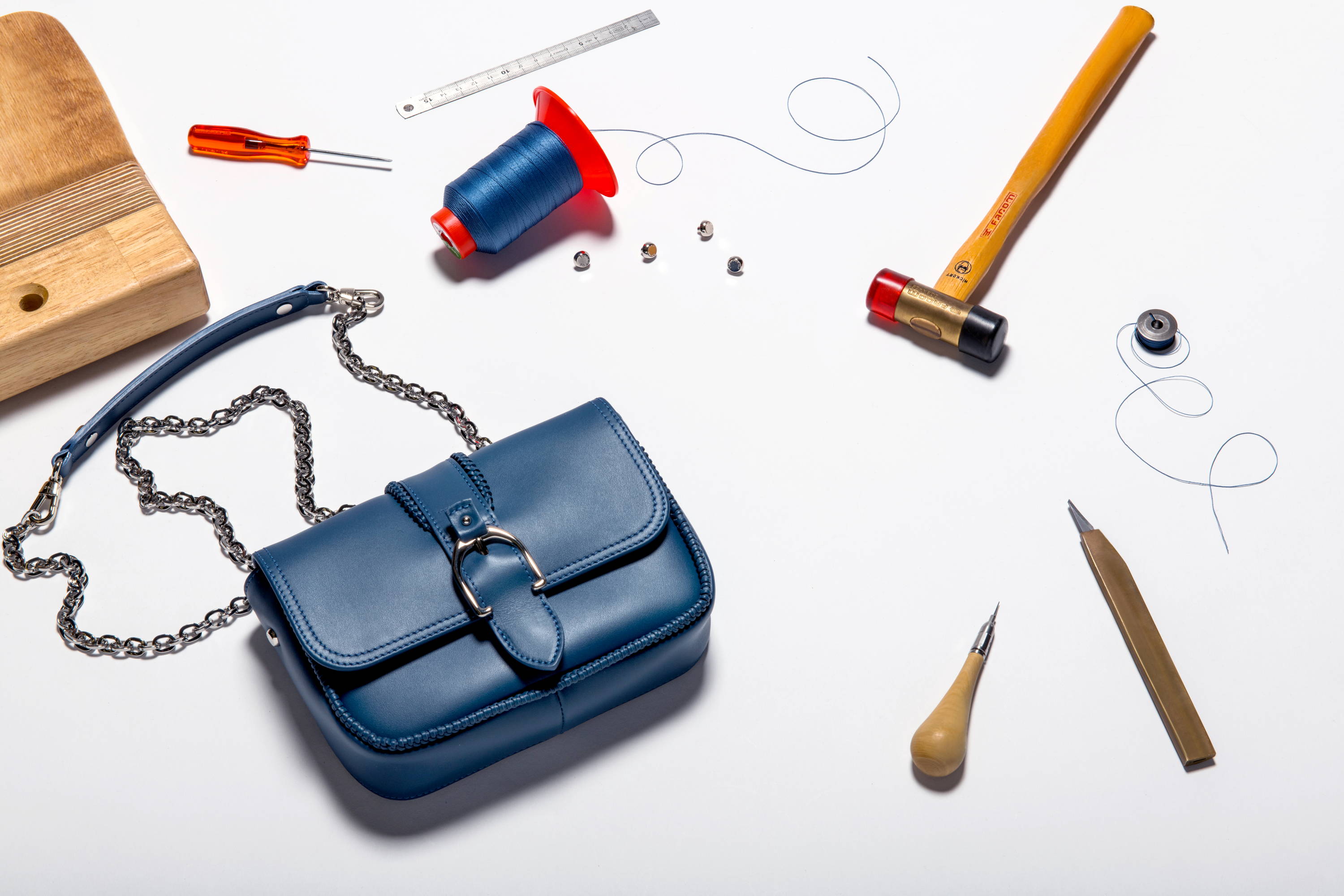 A Family Heirloom
Moved by their grandfather's dedication, the Cassegrain family and Longchamp has always believed that in a world where everything is so artificial and marketed, customers can perceive authenticity to the brand. And being an independent family business with strong roots is a reason why Longchamp has stood out from the rest of the market.
More than a business, Longchamp is a history and representation of a family's journey. As it continuously reinvents its product offers—from the iconic Le Pliage to the chic style of Mademoiselle to the elegantly sleek Amazone to the refreshed and updated design of Roseau—every piece produced is faithful to the Jean Cassegrain's vision of producing exceptional leathers rooted in their history. Every detail has purpose, every stitch, cut, and adornment is meant to complete the art of these timeless leather goods.
---