Local Brand, Modern Twist, Global Appeal
From embroidered bags with tassels to hand-loomed reversible jackets, this Filipino clothing and accessories brand is taking heritage crafts international
Rooted in the high-low sophistication of the gypset lifestyle, Ethnique is a local accessories label founded by designer Flora Magsaysay. Inspired by bags she would collect from her trips abroad, she decided to make her own designs.
She began by buying for resale Banjara bags from India, hand-tooled leather bags from Morocco, Wayuu mochila from Colombia, and huipil bags from Guatemala. After learning from suppliers about bag-making, she began designing bags using colorful and vibrant patterns, seamlessly mixing the traditional with the artisanal.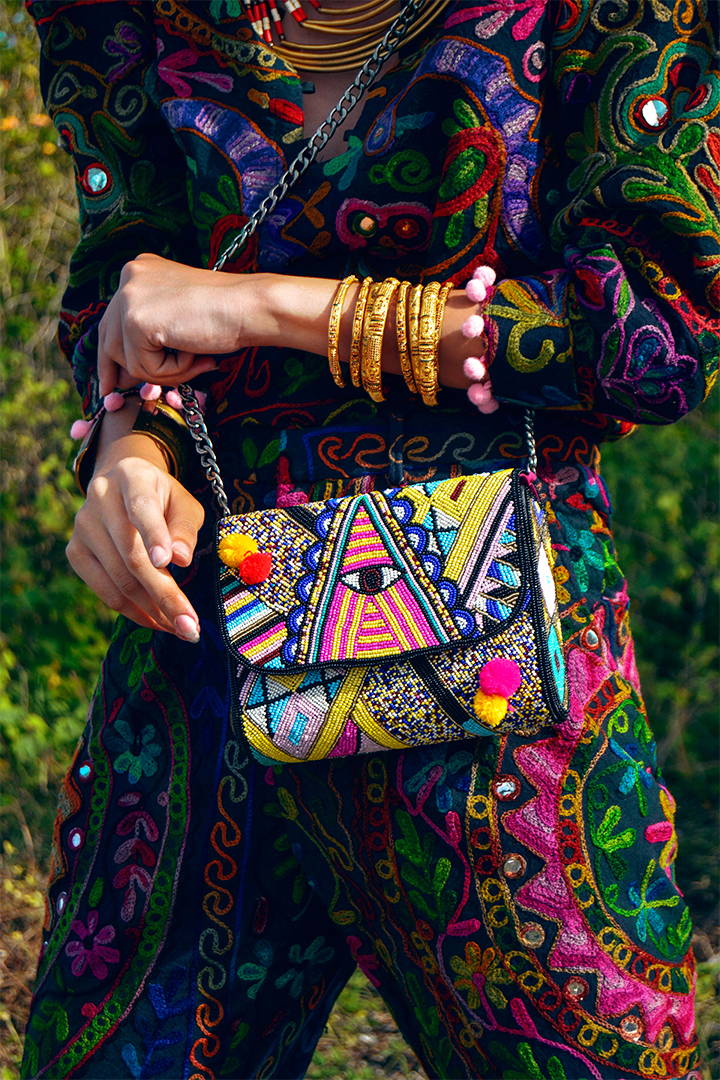 Ethnique was not intended for a specific group. Rather, Magsaysay merely wanted to create designs she wanted to buy herself, thinking there must be others like her who appreciated traditional crafts expressed in modern ways. At the same time, she felt strongly about using materials that are so beautiful or techniques that are simply too amazing—they just have to be shared.
Local weaves and ethnic patterns are a signature for the brand. But more than just honoring and promoting traditional craftsmanship, Ethnique's ability to mix and match different colors, patterns, and materials is a strength no one can deny.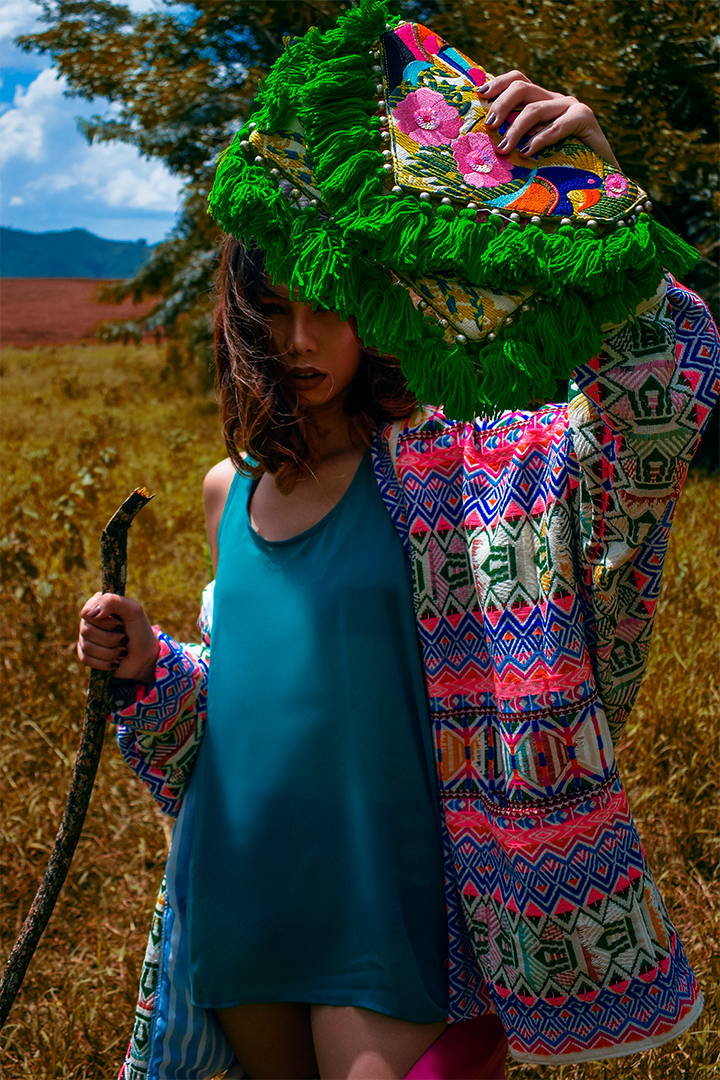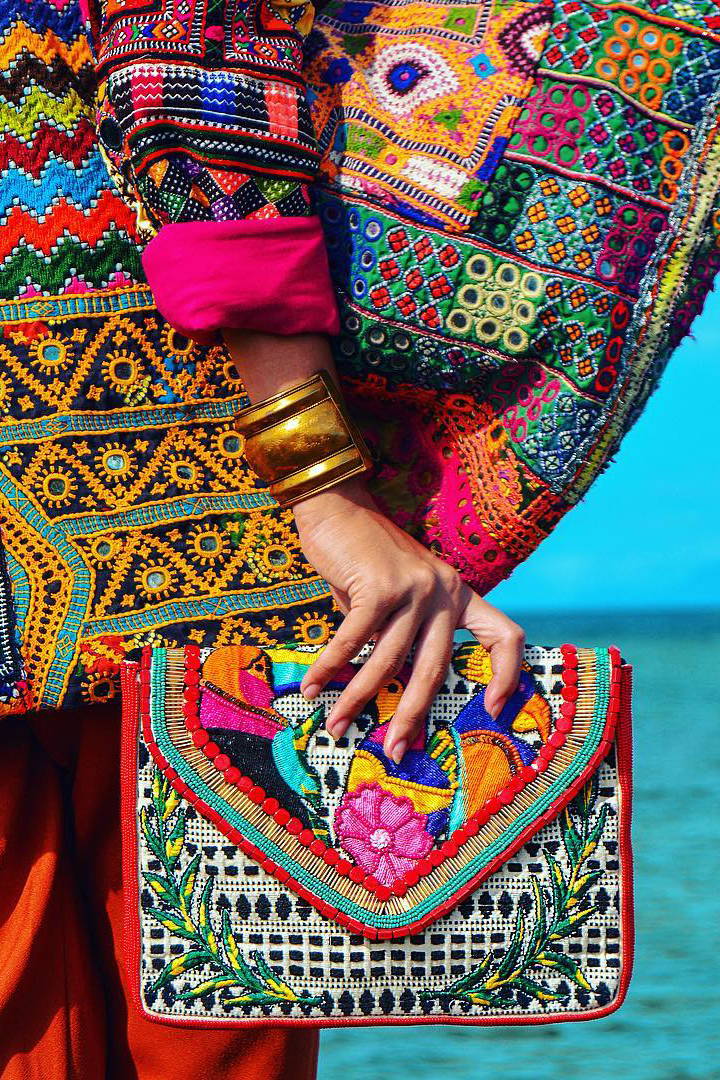 This Filipino accessories brand, originally based in Cagayan de Oro, has stockists found not just in the country but also worldwide. A few months after launching the brand in 2014, Ethnique was already getting wholesale orders from Chile, Venezuela, and the US. It was clear quite early on that Ethnique has the potential to have an international presence.
Ethnique makes sure that it doesn't only have a strong brand identity with its designs in the local arena, it is also refined for the international market. Locally, the bags made of woven recycled fabrics are a big hit. On the other hand, beaded bags and embroidered bags with tassels perform extremely well in the international market.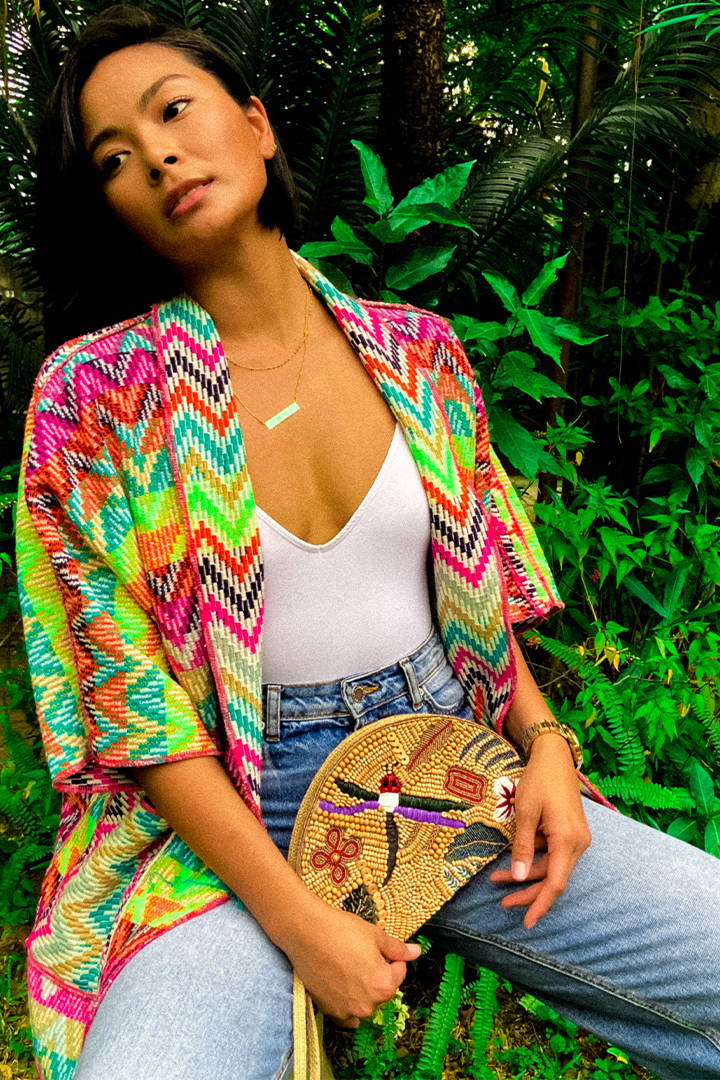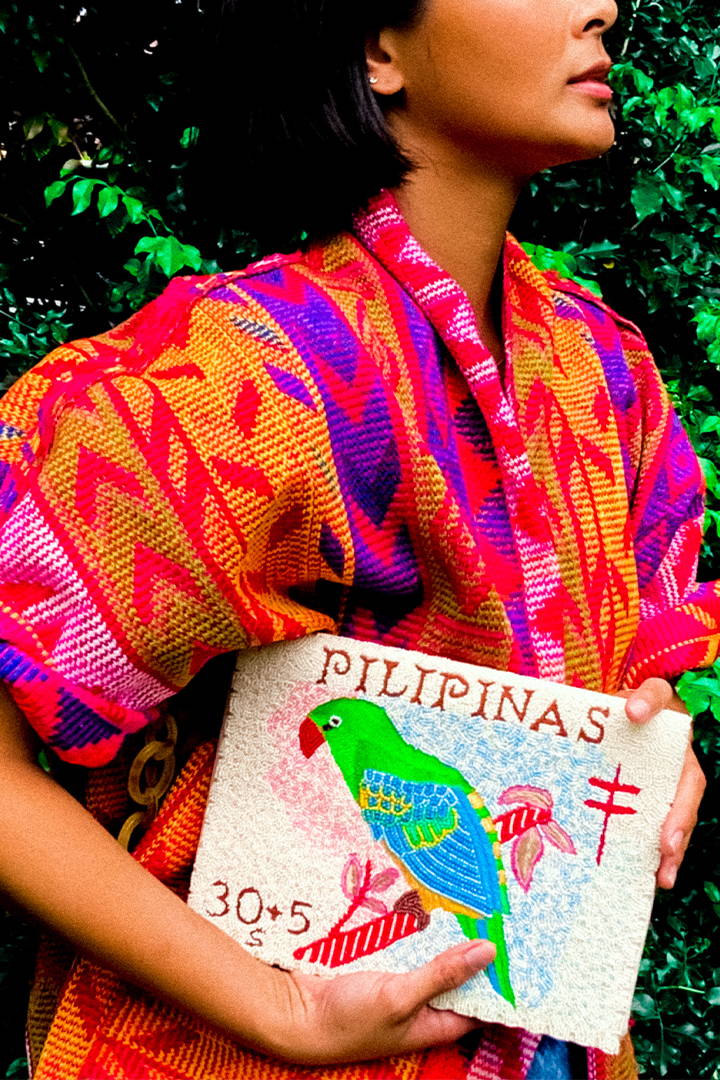 Beyond offering beautiful bags, Ethnique allows people to infuse more character to their style with details that spell whimsical while managing to stay modern, young, and fresh. Ideas may be fast-flowing, as Magsaysay constantly experiments with designs. Like when she finds a material she can't resist, she will find a way to use it. But it is the editing that requires more time—curating and refining the look of the bags until she is confident with the final designs.
With so many people enjoying Ethnique bags, it was only natural for the brand to expand its collection with jackets, like the handloom Samu Jacket, and face masks. Each handloom mask is made to be semi-fluid-resistant and has pocket for filter inserts.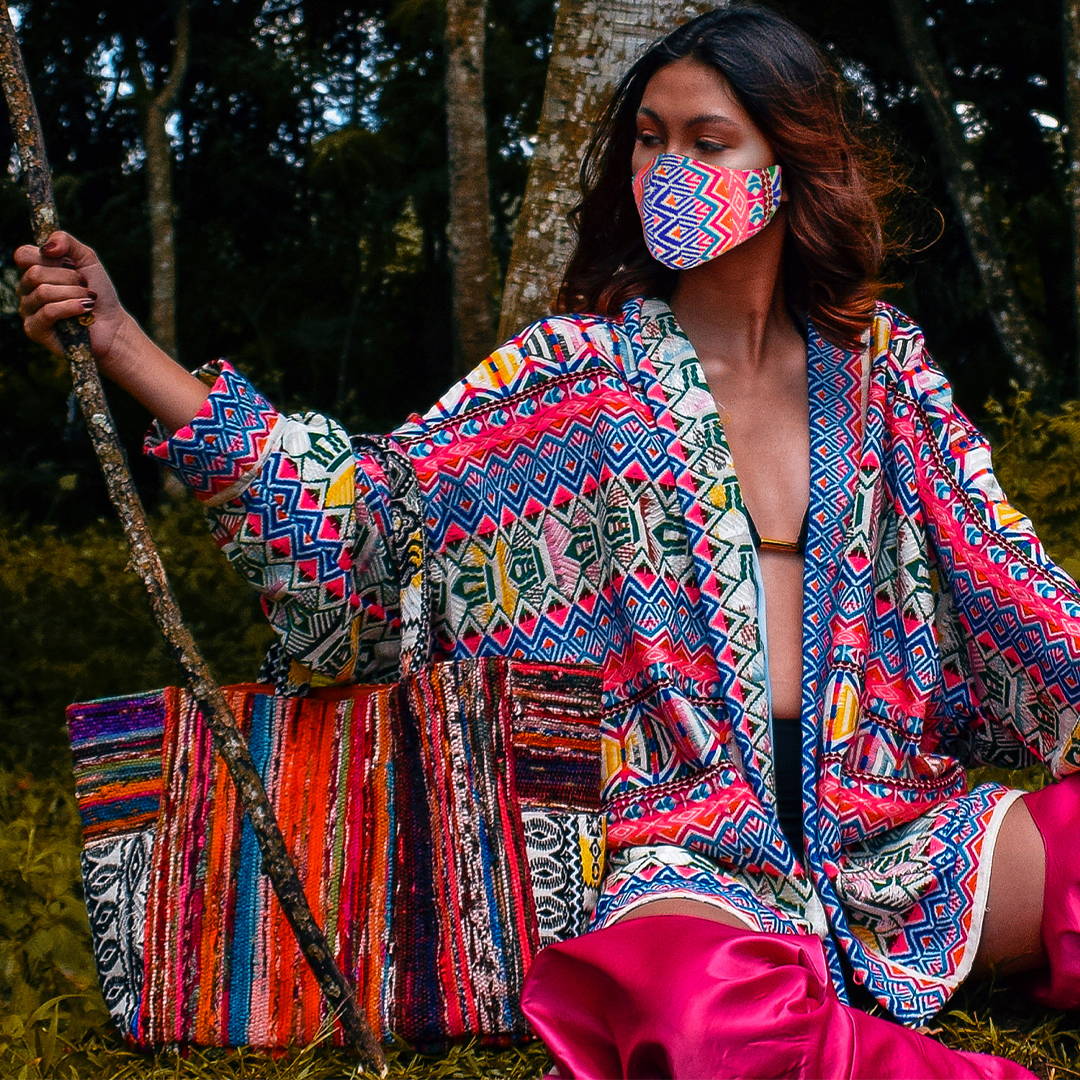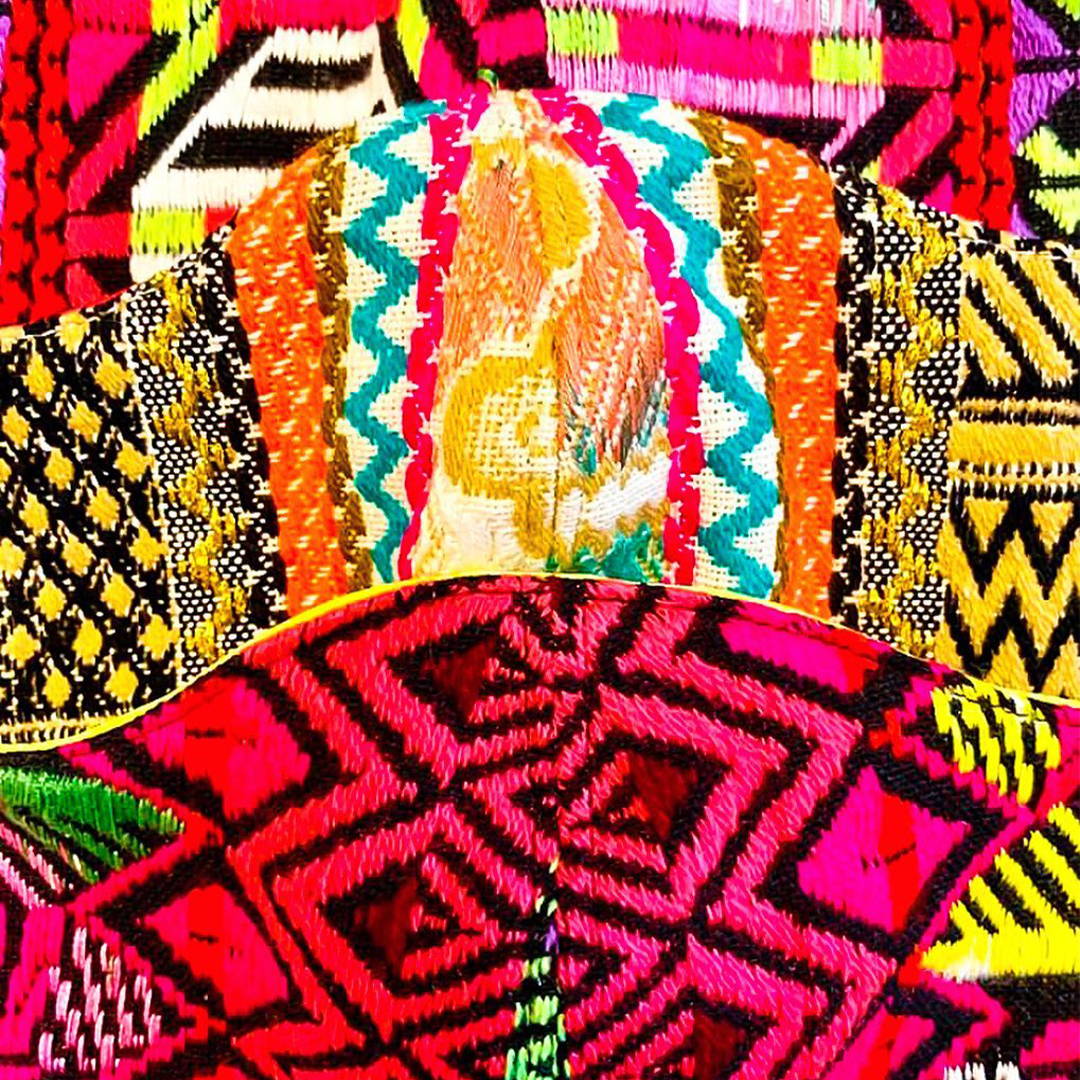 For Magsaysay, it is important that Ethnique makes designs that buyers would love to have and be able to keep in their wardrobes. For this reason, they put much emphasis on quality. The pieces are made by hand with so much care to ensure they successfully combine beauty with function.
Ethnique serves as an instrument for people to realize and appreciate the skill and care artisans display in doing their craft. It's a means to connect buyers with the the people and history behind each and every accessory.
Ethnique is available online beginning March 1, as well as in-stores at Rustan's Makati and Shangri-La Plaza.
---