Haute Parfumerie
This luxury line of fragrances from Atelier Versace will make you feel like you're walking down the runway of the House's fashion show
When you hear someone tell you, "You smell so good," it brings that twinkle in your eye more than when you hear other compliments. Who wouldn't blush at that, right? When you're dressing up, it's easy to see if you need to make a switch or not when you see yourself in the mirror. When you're putting on your makeup, you can wipe it away with a makeup remover. But when it comes to that scent, it's hard to go back once you spritz it on your skin.
For some people, first impressions may not even come from what they're wearing or how they look—it may well be from the perfume they are wearing. After all, a scent can describe one's personality, become part of your "signature", or simply put, it is a good way for people to figure out what kind of day you're having. Wouldn't you want to wear a perfume where you feel like you're actually wearing a haute couture gown on the runway?
Fortunately, Versace has got us all covered with Atelier Versace Fragrances.
Tapping into the artisanal spirit of fashion and haute couture, the Italian luxury fashion house added an extensive perfume collection for both men and women. The pursuit of using only the highest quality materials and ingredients, paired with exceptional craftsmanship, has been seamlessly translated into the creation of a new luxury fragrance line.
Atelier Versace Fragrances—the House's first luxury unisex perfume collection—consists of six scents, ranging from fresh to floral to woody.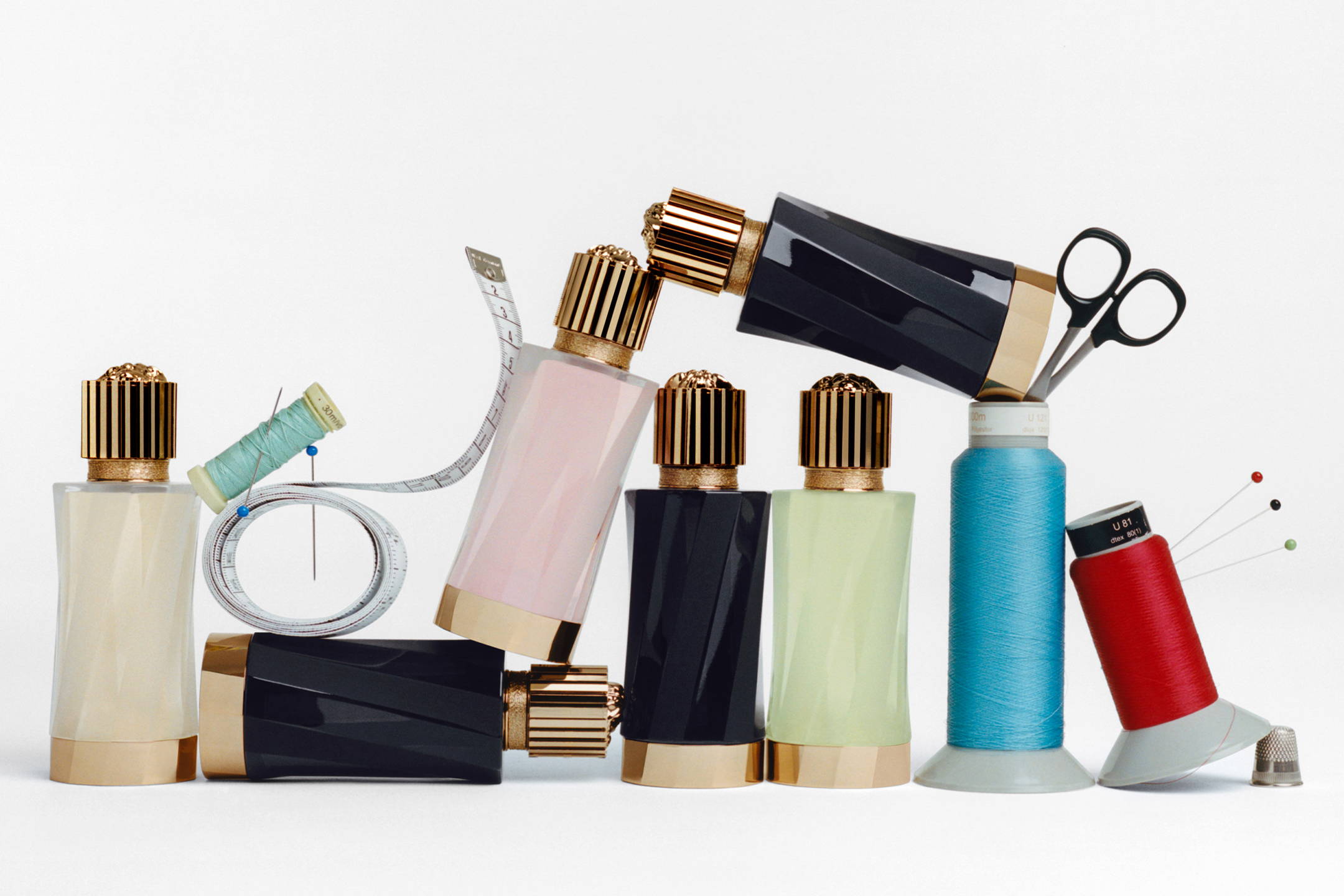 Each scent celebrates a hero ingredient: Jasmin au Soileil, Éclat de Rose, Santal Boisé, Cedrate de Diamante, Figue Blanche, and Vanille Rouge. They come in glass bottle shape that recreates the pleated designs of Versace's creations, heavy gold caps topped with the signature Medusa logo. The lighter, fresher fragrances are kept in clear, transparent bottles, while the more intense scents show sleek black bottles.
These sculptural bottles are topped with handcrafted metal caps with a three-dimensional Medusa logo, each packed into paper boxes embellished by a gold-tone Greek Key border painted by hand. The box even reveals a mirror that feature the Atelier Versace logo painted in gold.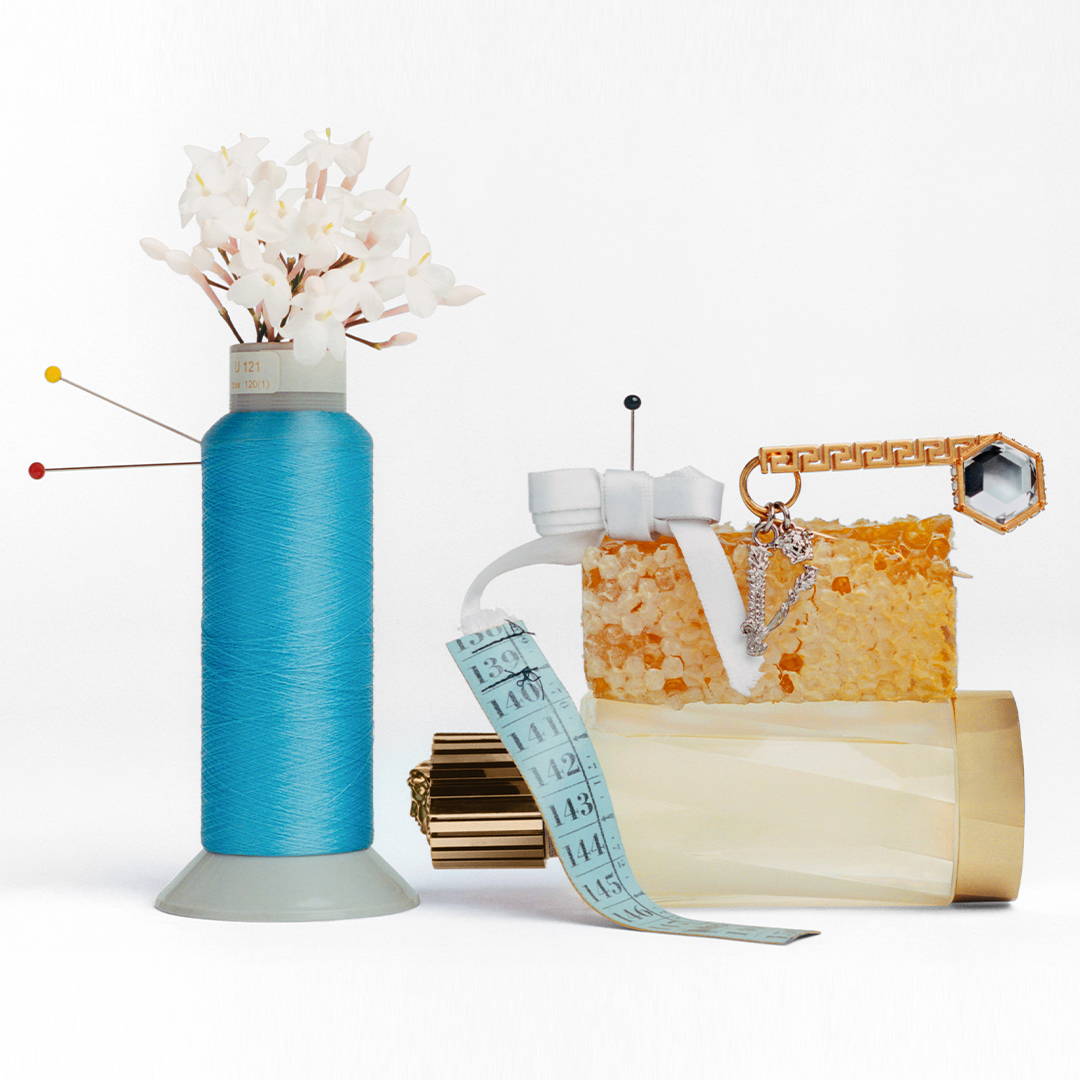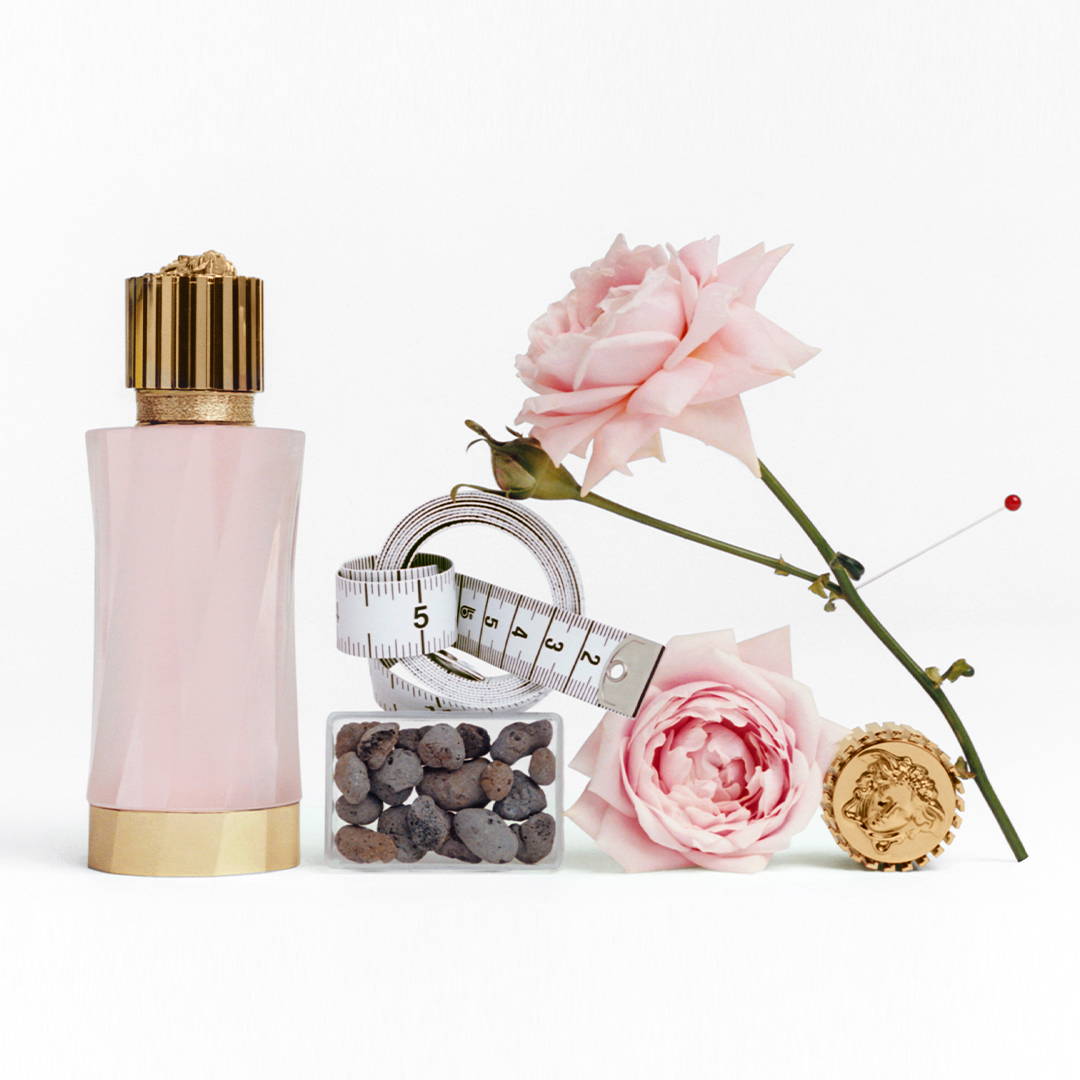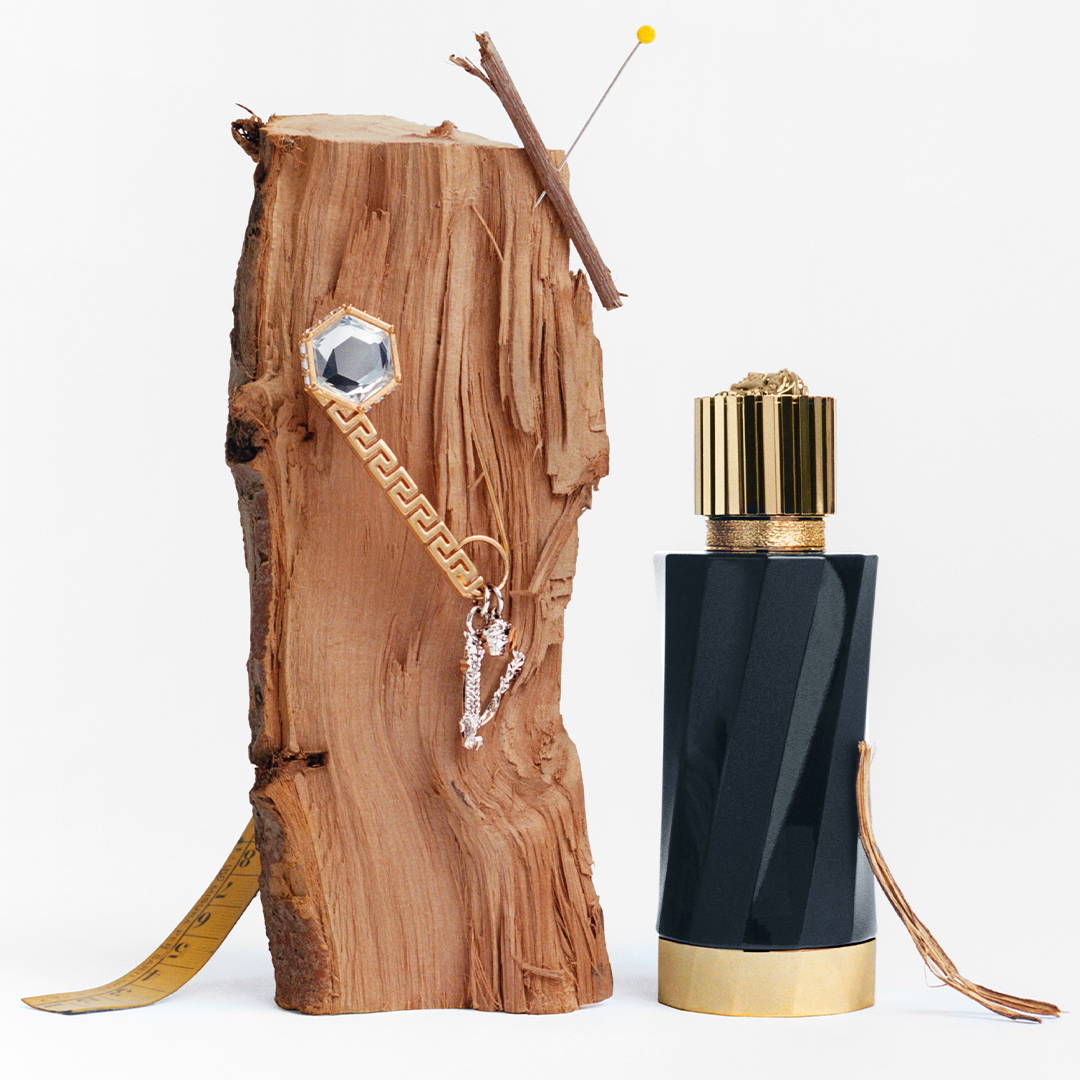 Atelier Versace's fragrances, much like that Versace silk shirt, channels all that cool confidence into something anyone can easily wear.
Jasmine flowers from India evoke the sultriness of a tropical paradise in Jasmin au Soleil, contrasted with citrus and beeswax, while Éclat de Rose puts a twist on classic florals with Moroccan Rose Centifolia, complemented by musky Ambrox. Santal Boisé gives a kick with spicy sandalwood and smoky cypriol, enriched by gurjun and saffron.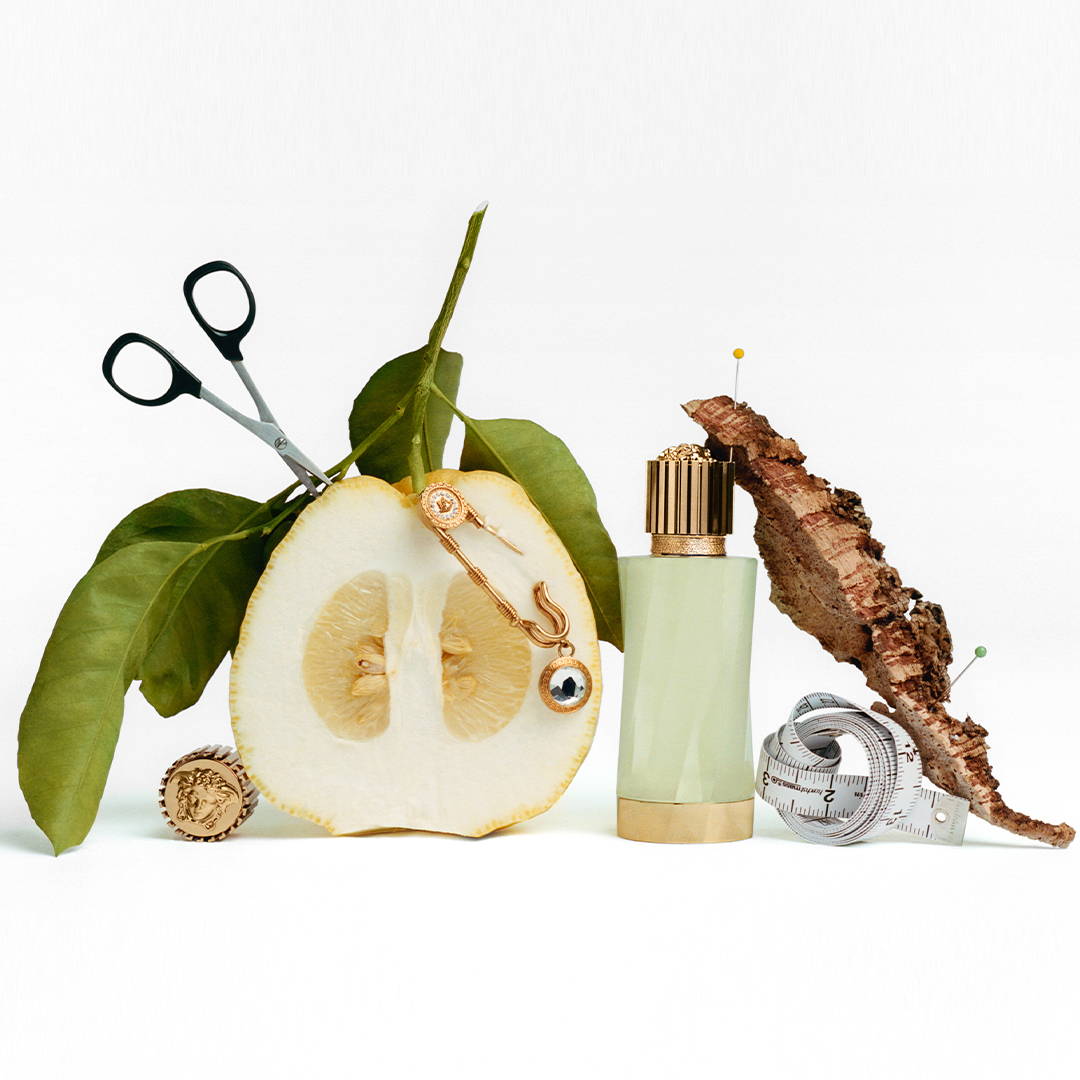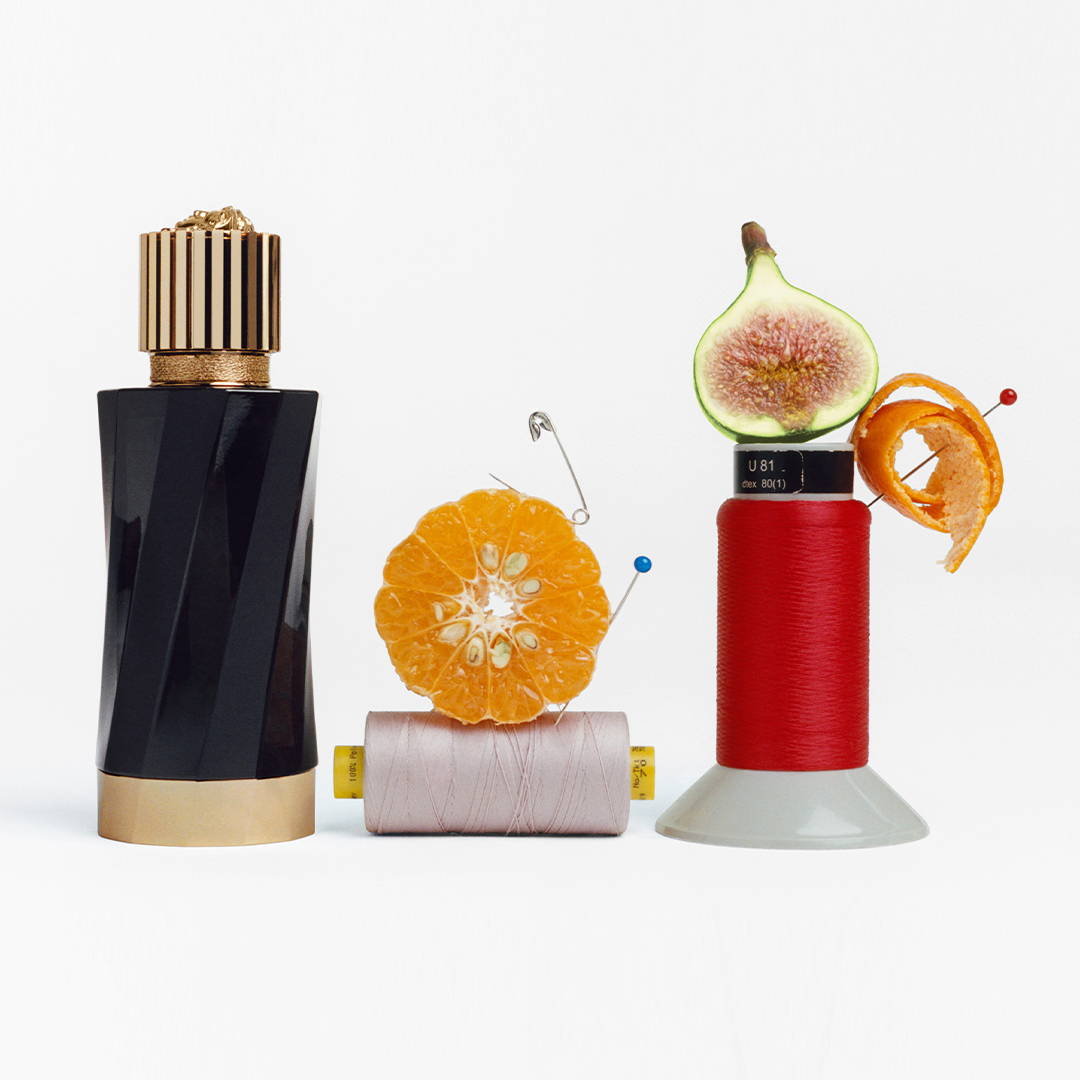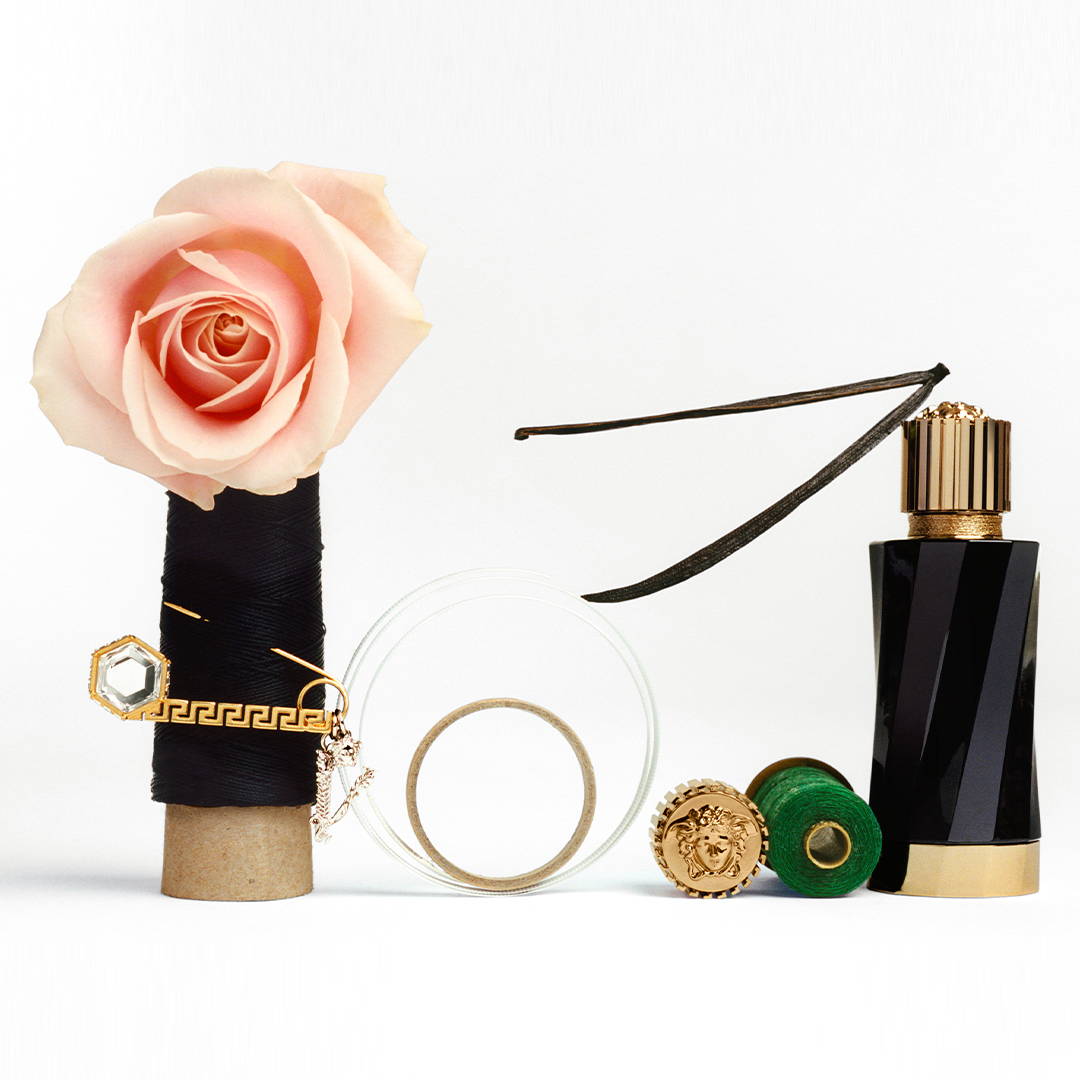 Cédrat de Diamante focuses on the zest of Italian lemon, enlivened by pink grapefruit, cedarwood, and vetiver. Sweet but not sugary, Figue Blanche blends fresh figs, mandarins, bergamot, and neroli. Finally, Vanille Rouge unfurls smoothly in notes of praline and rose, like a rich and creamy gelato on the tongue.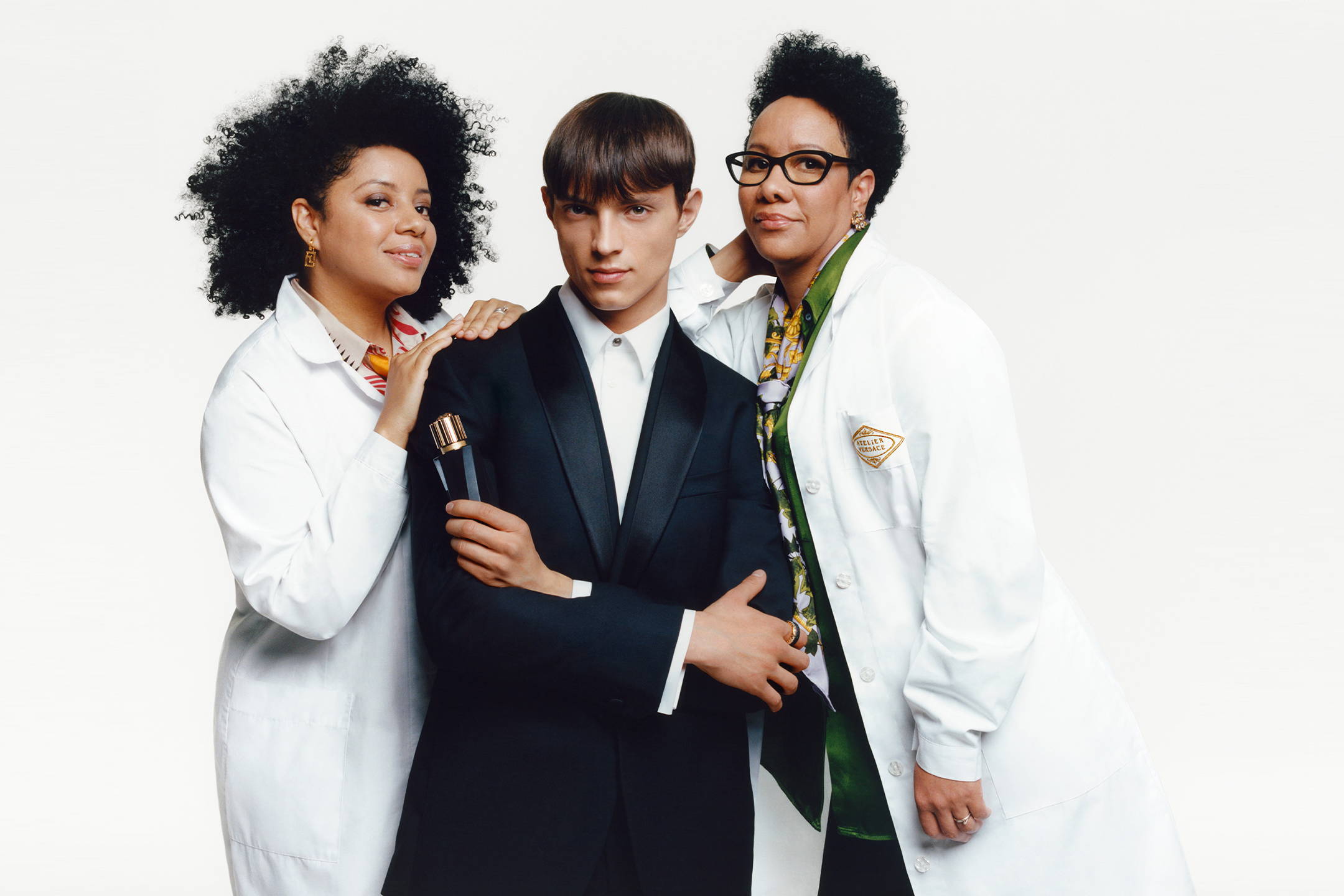 Evoking the close-knit family atmosphere, Atelier Versace's imagery and campaign feature models together with the House's own Atelier tailors, capturing the some of the behind the scenes moments of the dressmaking studio.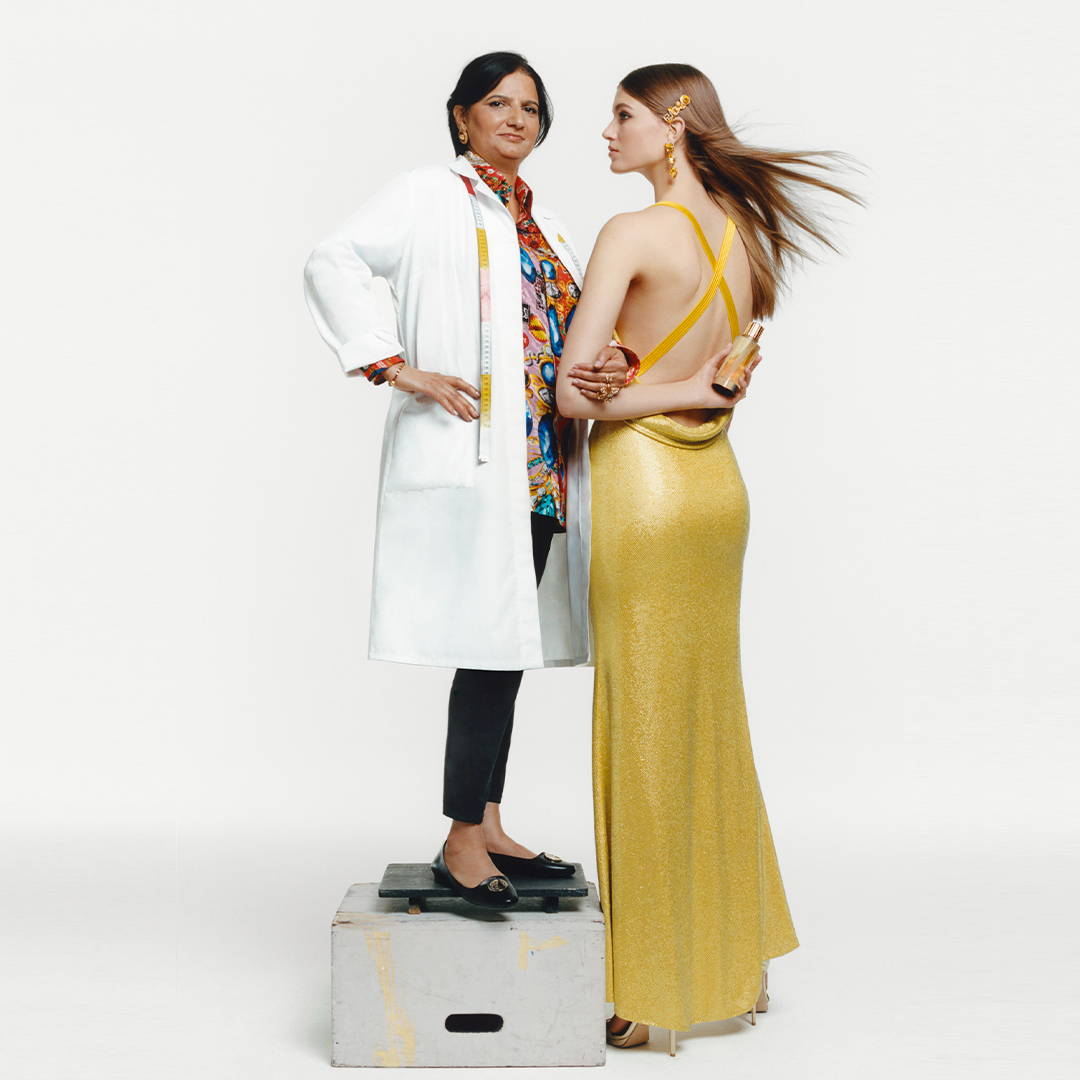 A milestone for Versace, this line of fragrances stems from the idea that every woman and man is different and that, in the same way that they like to get their dress made-to-measure, it is even truer when it comes to fragrances.
Genderless perfume is definitely enjoying a moment. And these six luxury fragrances embody the Atelier's absolute dedication to excellence, encompassing a studious approach to exceptional quality components, innovative techniques, hand-craftsmanship and the distinct Atelier Versace aesthetic.
---