A Multi-Tasking Powerhouse
It'll be hard to go back to your moisturizer once you try Perricone MD's ultimate formula
Skin care is something one must take very seriously—especially now. As we may have all heard from dermatologists and beauty experts, the skin is the largest organ of our body, it's important to take care of it.
For a lot of people, they're almost always on the hunt for the innovative and game-changing skin-care products. They are those products that not only cut down the time in your routine, but likewise restore your skin to its healthy, smooth, and glowy state. It sounds like a stretch but there are those revolutionary products that truly rise to the challenge. Dare we say, this one product may ultimately become your most favorite.
For the past year, the skin-care category has grown exponentially as people continue to expand their at-home routines, making their overall experience become even more a powerful form of self-care during uncertain times.
As a result, Perricone MD introduced a science-backed multitasking solution: Cold Plasma Plus+ The Intensive Hydrating Complex. According to chief marketing officer Robert Koerner, "As the one moisturizer that does it all, it deeply nourishes with powerful ingredients that promote the most visible signs of healthy-looking skin."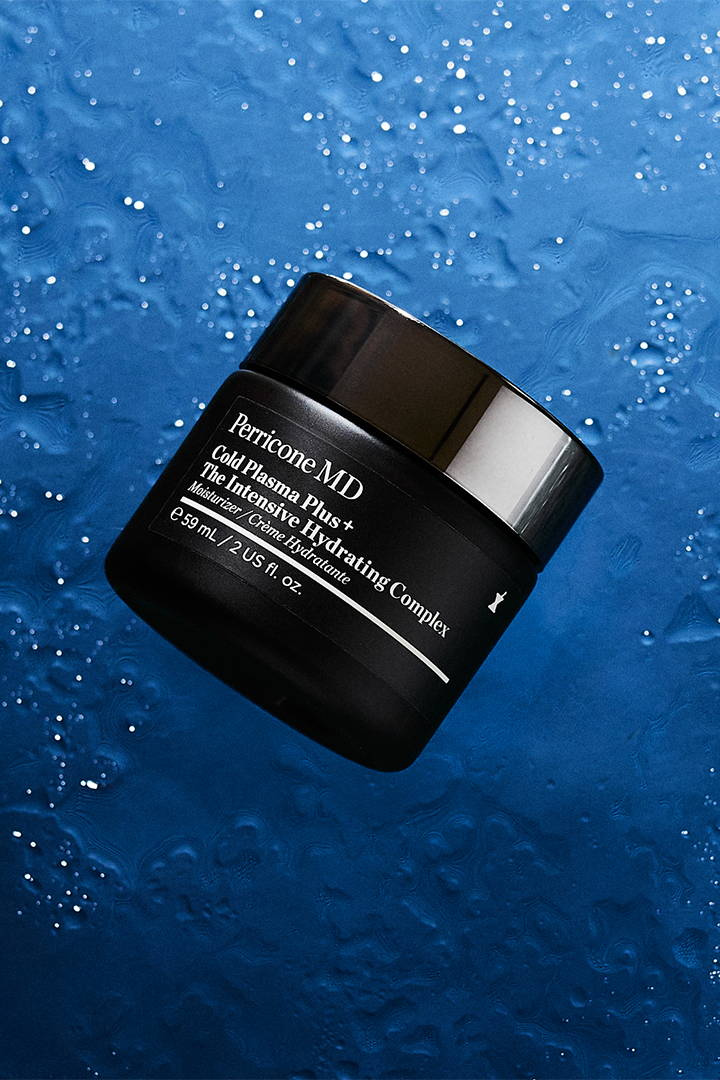 It's quite a statement to suggest that one moisturizer can do it all, from providing hydration and rejuvenation to firming and evening skin tone—yet when it comes to Cold Plasma Plus+ The Intensive Hydrating Complex, it really is possible.
This ultra-rich, multitasking powerhouse boasts a luxurious balm-like texture and delivers a generous dose of antioxidants and the brand's moisturizing complex to the skin. The result? A smooth, healthy-looking visage with boosted radiance, firmness and vitality.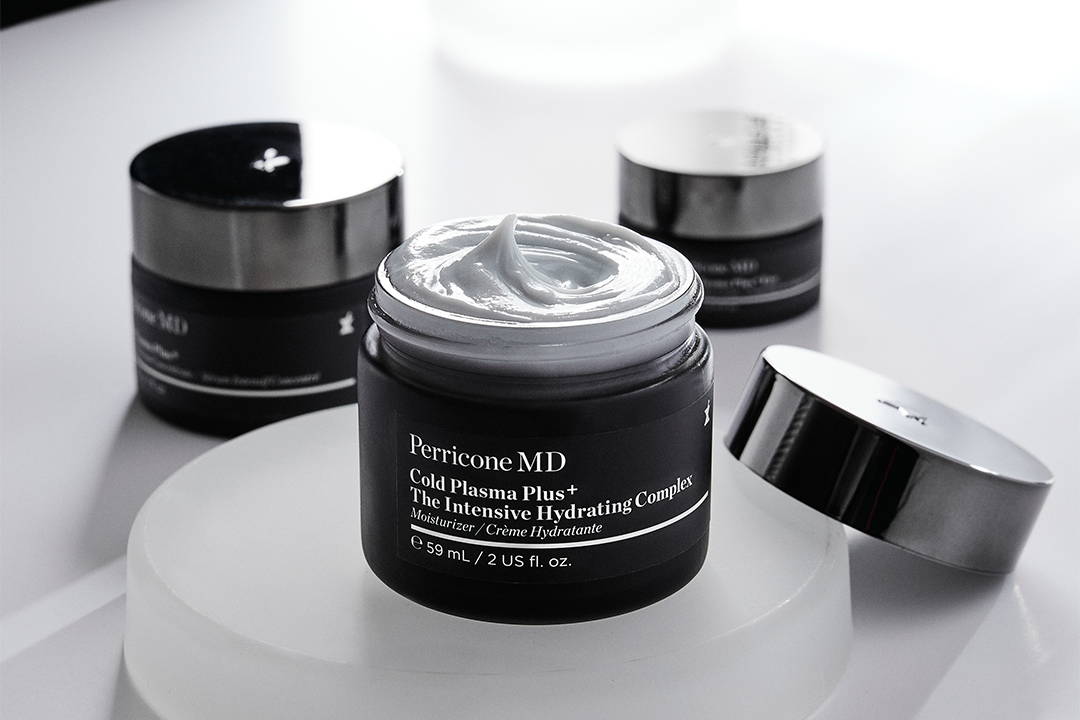 Featuring a balm-like texture that thoroughly comforts and soaks into the skin for ultimate, all-day hydration, Perricone MD utilizes proprietary liquid crystal delivery system for deeper and faster penetration. It simultaneously works on multiple levels to help replenish and renew, leaving even the most severely dry, demanding skin looking and feeling supple, vibrant, and rejuvenated.
The powerful moisturizer is packed and powered by antioxidants, which includes Vitamin C Ester to help smooth, brighten, and minimize the appearance of discoloration; peptides to help improve the appearance of damage caused by collagen breakdown, including wrinkles and sagging; and a vegetable triglyceride complex of jojoba, soybean, and olive oils to intensely hydrate and soften the skin, helping to support the skin's barrier function and boost elasticity.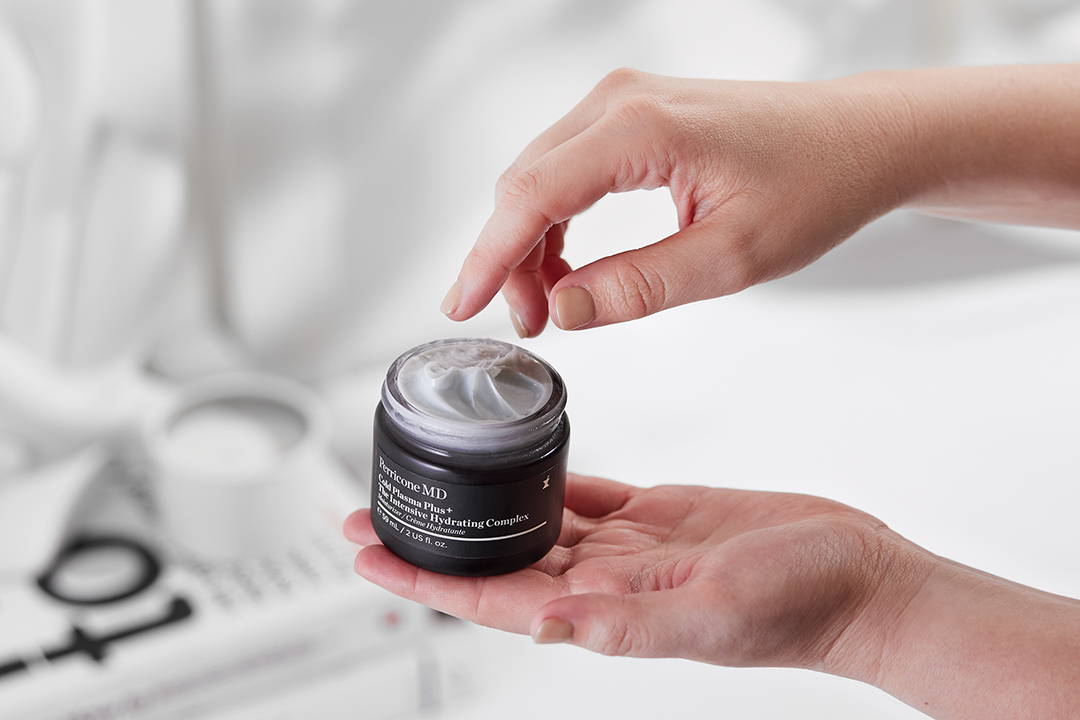 The results are undeniable. After eight weeks of using the Cold Plasma Plus+ The Intensive Hydrating Complex, all 39 women who underwent the clinical study showed improvement in skin hydration and showed reduction in fine lines, wrinkles, and pores.
Even more impressive, in a consumer study of 108 people after 28 days of use, 94% agreed they felt their skin feeling soft to the touch, 92% said their skin felt nourished.
Let your skin drink in the supreme hydration of Cold Plasma Plus+ The Intensive Hydrating Complex. It's the perfect complement to the existing products found in the Cold Plasma Plus+ collection.
---