Handcrafted and Artisanal
Bring warmth and ambiance to every meal with selected handcrafted glazed stoneware
Explore all the different table settings you can create for parties, events or quiet nights at home that deserve a special touch. Update your entertaining sets with more of the pieces everyone loves to pass around, designed and crafted especially with you in mind.
Whatever it is that makes your tabletop feel unique, Pottery Barn can help you define the look and set the mood.
Enhancing Your Dinnerware
The simplest way to make an impact with your table settings is to build around what you already own. Your dinnerware may feel familiar to you, but with a few exciting changes, the table becomes novel and interesting to your whole family. Use these tips for weeknight meals, a drawn-out Friday night dinner at home or a Sunday brunch with extended family that still feels like the regular crowd.
Place settings tend to consist of a dinner plate, a salad plate, a bowl and a mug. With pieces that already match, you can curate pieces that complement instead of exactly matching. Our Cambria Dining Collection features unique colors to choose from.
Check out a variety of bowls. Almost every kitchen can use a few more for serving thick chopped salads alongside meals, fruit medleys after dinner or a mix of several side dishes in smaller portions than the usual one to three that make it into big platters. We've got the Emma Dining Collection, which comes with numerous serving sizes.
Consider chargers to give visual depth and interest to dinner plates. These ultra-large plates go underneath the dinner plate on top of a placement for layers of color and pattern. Our Ava Dining Collection comes in eye-catching prints!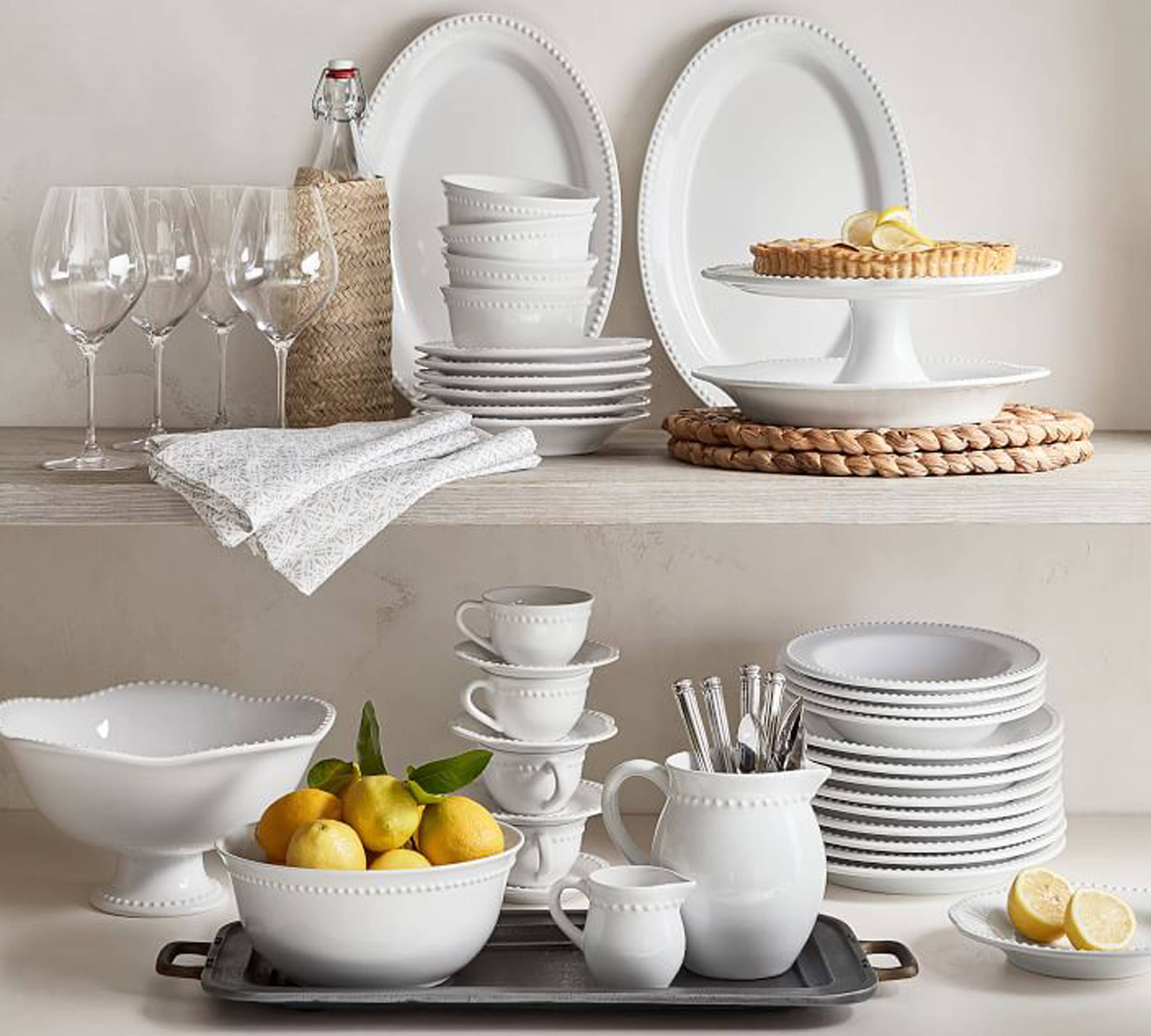 Selecting Seasonal Dinnerware Sets
Enjoy the fanfare of changing seasons by upgrading or trading out your dinnerware sets. Recognizing the changes in nature and in your life helps you appreciate the beauty of your table settings.
In warmer months, go for lots of salad plates. Serve tapas and other small bites or greens and fruit plates as meals or when entertaining. Consider dining ware that can stir conversation and easily lighten the mood. We've got themed mugs with prints from your favorite TV show, Friends!
For cooler months, bring back the deep bowls for pasta and soup. Shop for tureens and trivets. Give everyone at the table a cloth napkin for a warm feeling of home.
As the winter holidays approach, the tabletop becomes significant. Centerpieces anchor your place settings. Formal dishes and silverware make their appearances.
#MyPotteryBarnPH
#PBRustansTakeOver
#potterybarnphgoesonline
---