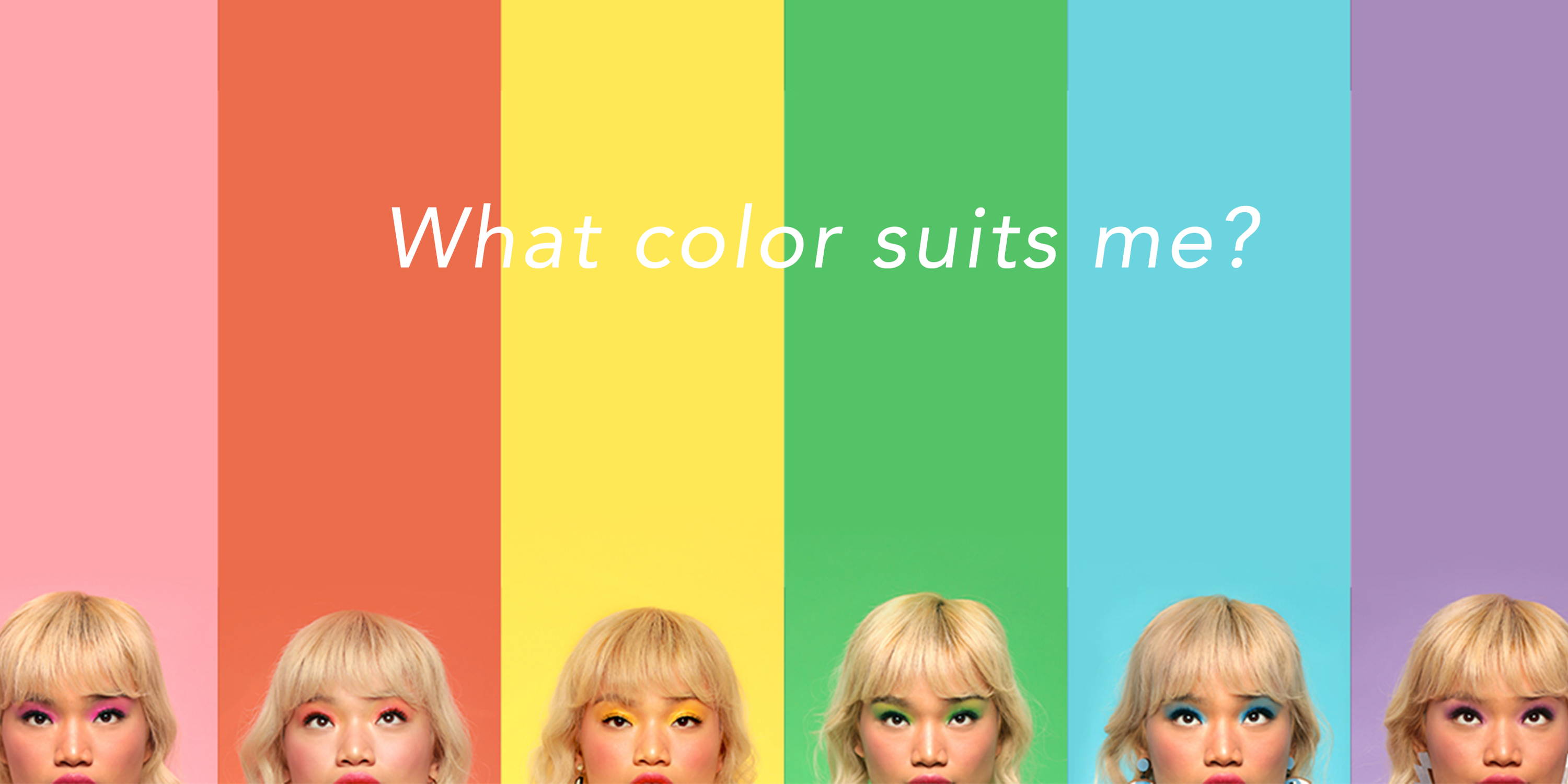 Makeup is a full art project, they say. Talk about colorful eyeshadow palettes and lippies—you sometimes purchase the whole lot just because of your love for colors. Makeup is a painter's palette. Your newly-bought makeup brush, along with the essentials on your kit, can be tools that perfect your masterpiece. To master the makeup you buy, you must first learn to master color. This is something you've learned years ago during elementary art class, but that color wheel your art teacher taught you would certainly help you now.
A basic color wheel includes the primary colors (red, blue, and yellow), secondary colors (orange, green, and violet), and tertiary colors, the end result when you mix the colors out of the first two. Your understanding of this basic knowledge will certainly help you with your next moves. If you can remember the color wheel, you might have a visual understanding of where these colors are on the wheel. Shades from yellow to pink are your warm colors, while colors from violet to green are your cool colors. Ringing any bells, yet?
Browse any makeup shades and you'll realize there are always the palettes are always grouped into "warm" and "cool." Warm colors are typically colors that are bright, energetic, and eye-popping while cool colors give a soothing and clam impression.
Besides knowing colors, getting to know complementary colors will make your look even more on-point, as if done by a profession. These complementary colors are easy, so grab yourself a color wheel and mind the pairings. The color opposite it complements. That is the basic rule. For example, red is positioned opposite cyan, that means cyan compliments it. This can help you decide which eyeshadow shade to choose or what color corrector would cover blemishes, hide your pimple marks, or deep eye bags.
Now get to know your skin. Is your undertone pinkish, bluish, olive, or yellowish? Find out the colors that best matches you.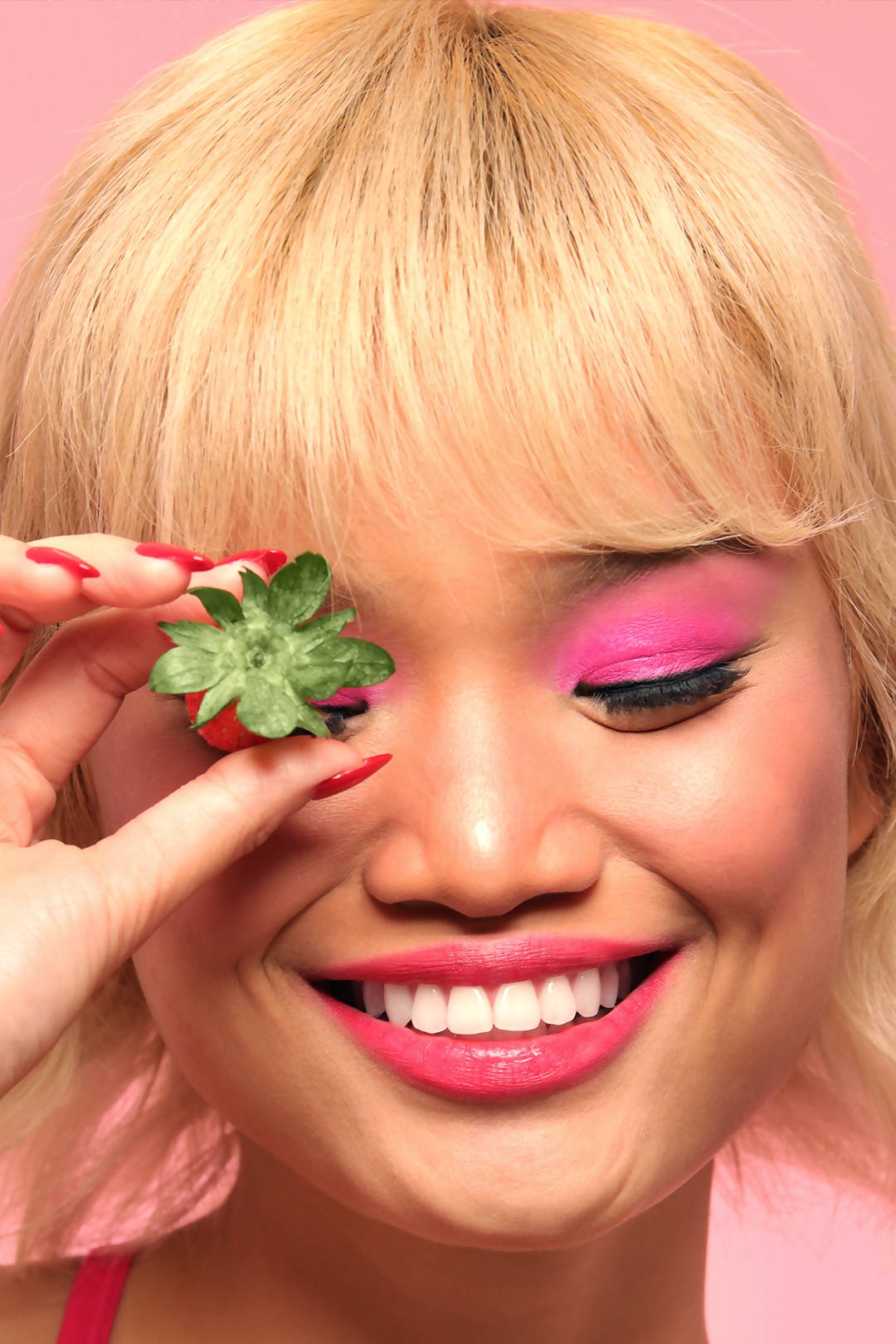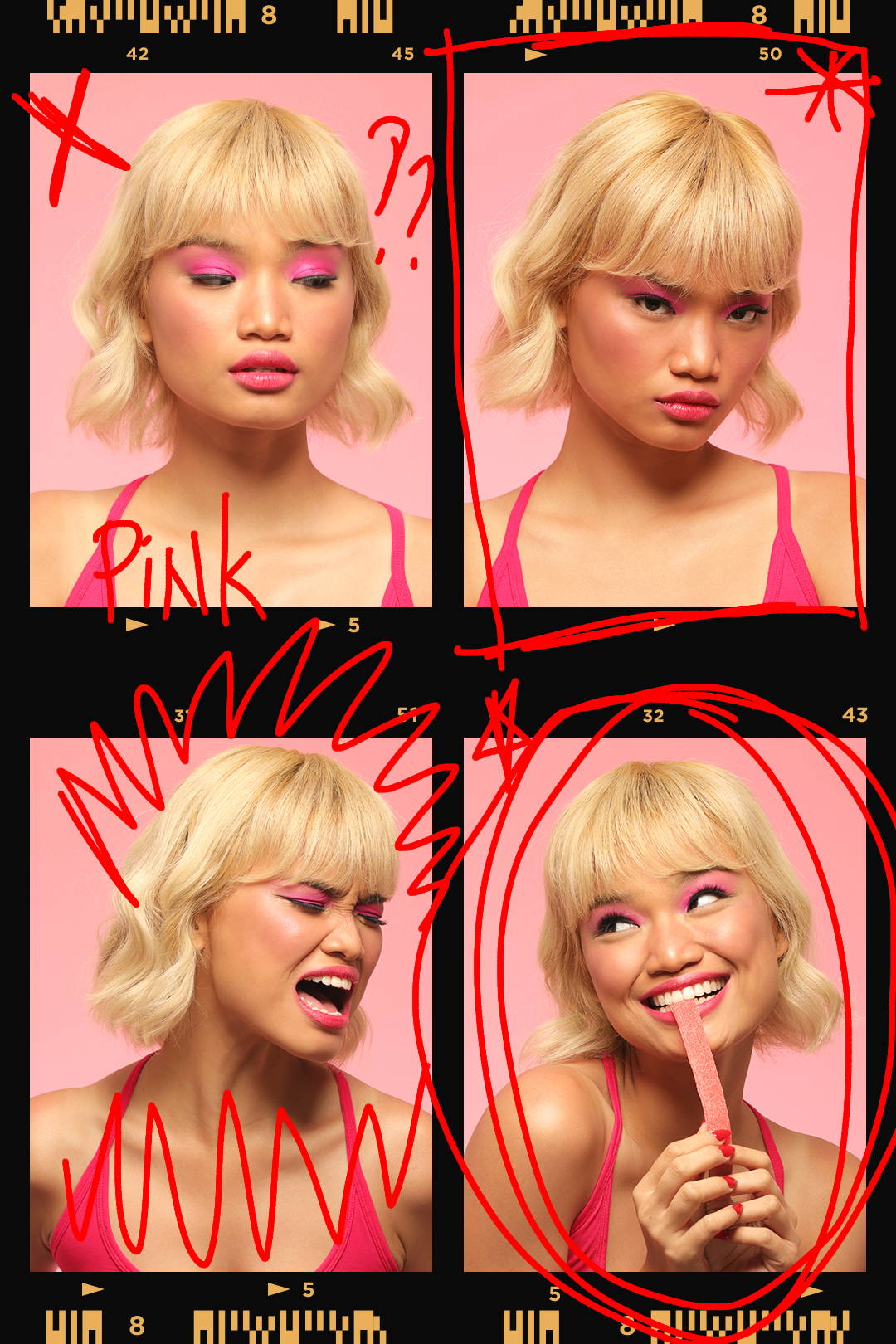 hot pink love
Reds and pinks are analogous colors, mostly standing side by side on a color wheel. They greatly harmonize and work well when blending in for any gradient or smoky eyeshadow feel. A common red hue we know by heart is from lipsticks. You might have with you a favorite lipstick in red. Red lips certainly stand out with any skin color. And surely they've become a symbol of power, especially for women in the professional world.
Pinks, on the other hand, are notable for their sweet and lovely shade. Two colors of contrast interpretations, but in makeup, they certainly are the best choice for any look that needs to standout. Since it is on the warm side, level it up with violets and browns to balance the saturation of your skin.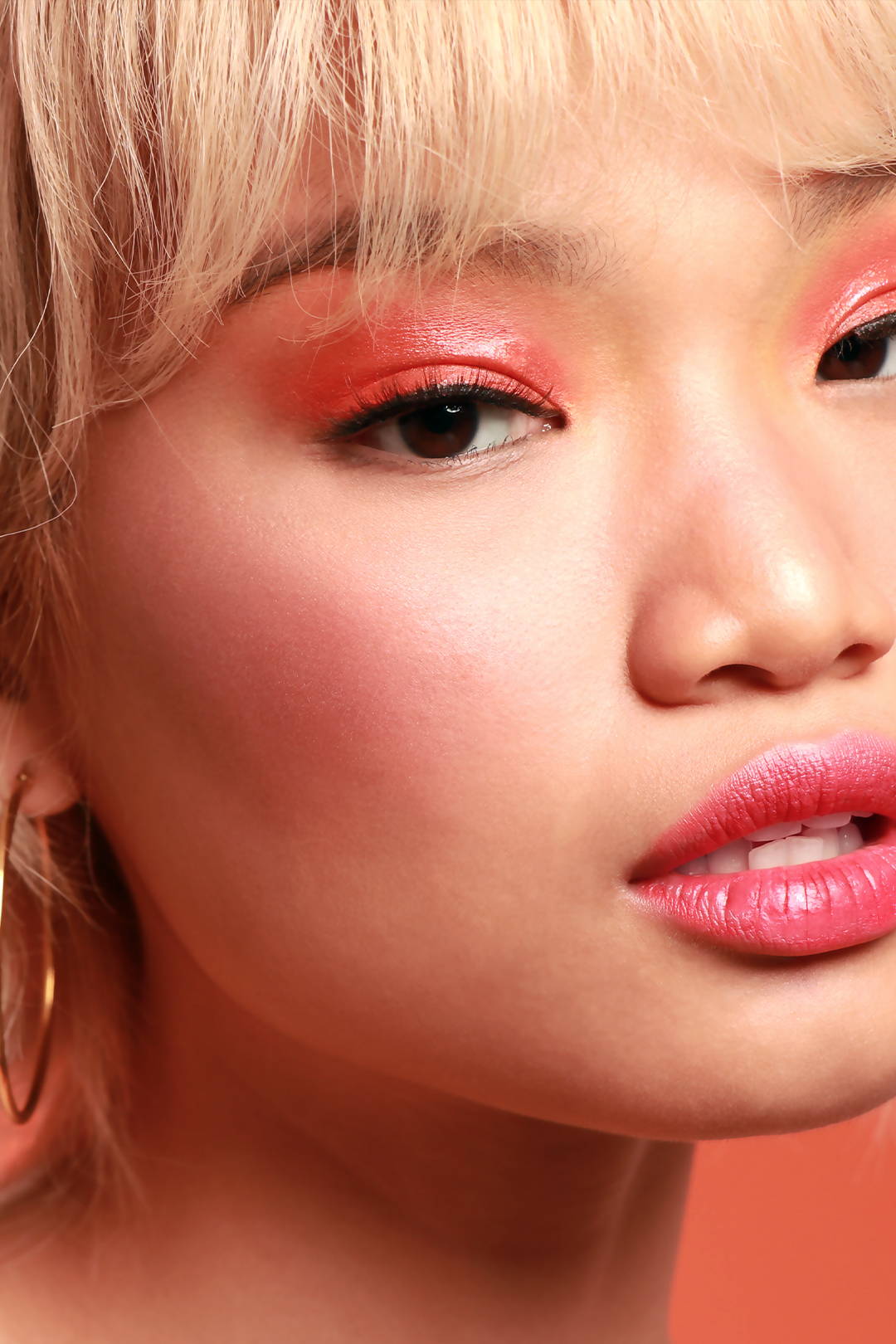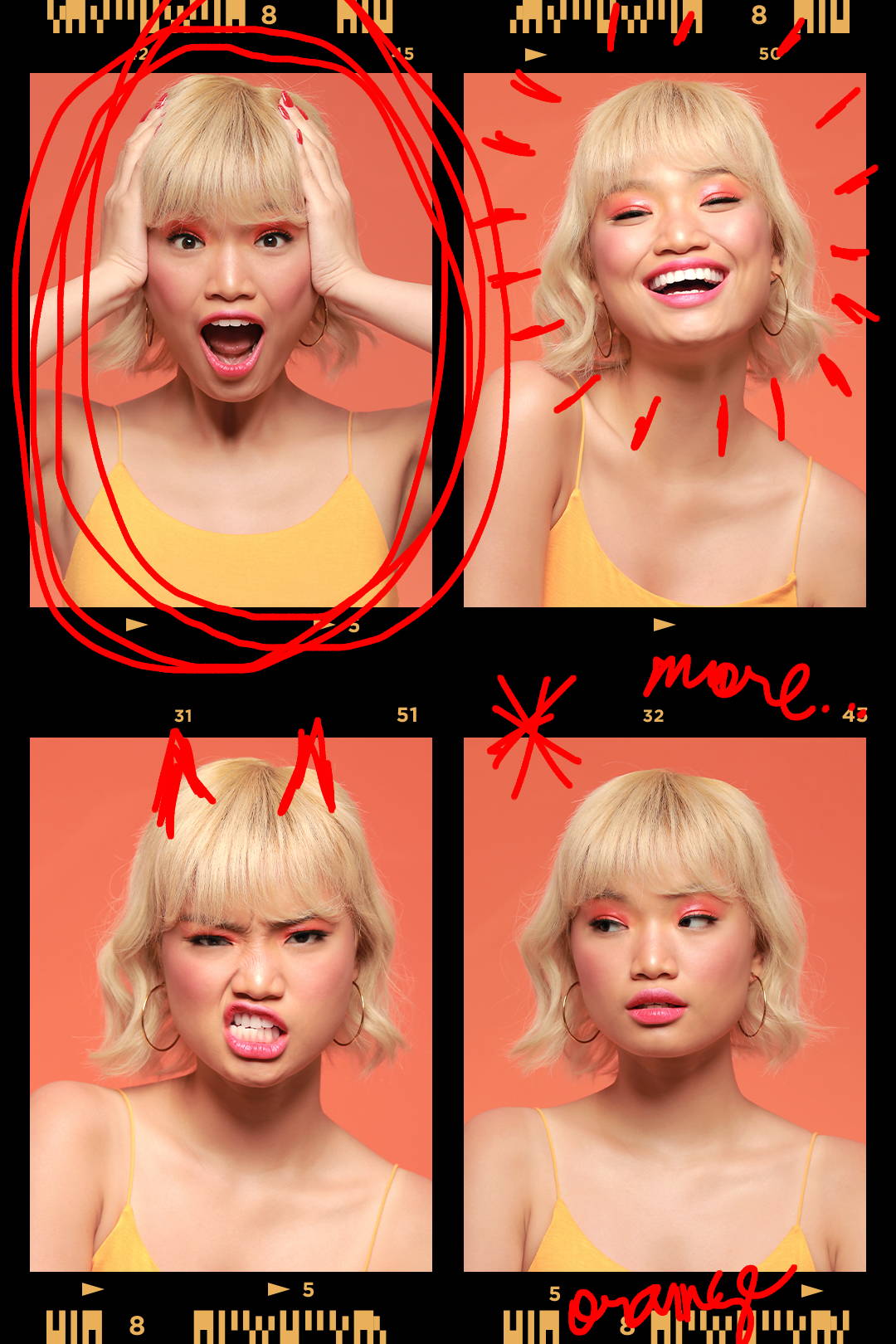 spicy orange
Orange comes from the mixture of primary colors, red and yellow. A common color distinguished with its warm tone and bright aspects, you rarely see makeup with orange as a main color. Orange eyeshadows tend to blend with skin that has warm undertones, while it looks sloppy and unusual if you have cool undertones. Common orange shades we see in makeup are golden bronzers and shimmers that pop the eyes when used as eyeshadows. Coral lipsticks match well with fairer skin tone while it pales those with a darker complexion.
Bright orange is also a staple makeup look during summer or spring, as its vibrant hue goes well with the energy of the sun. However, we see orange now as staple for makeup artists to cover up bluish eye bags with those on the peach range or Harajuku makeup with bright orange blush that exaggeratedly covers the cheeks, even passing through the nose for that famous Asian drunk blush look among young ones.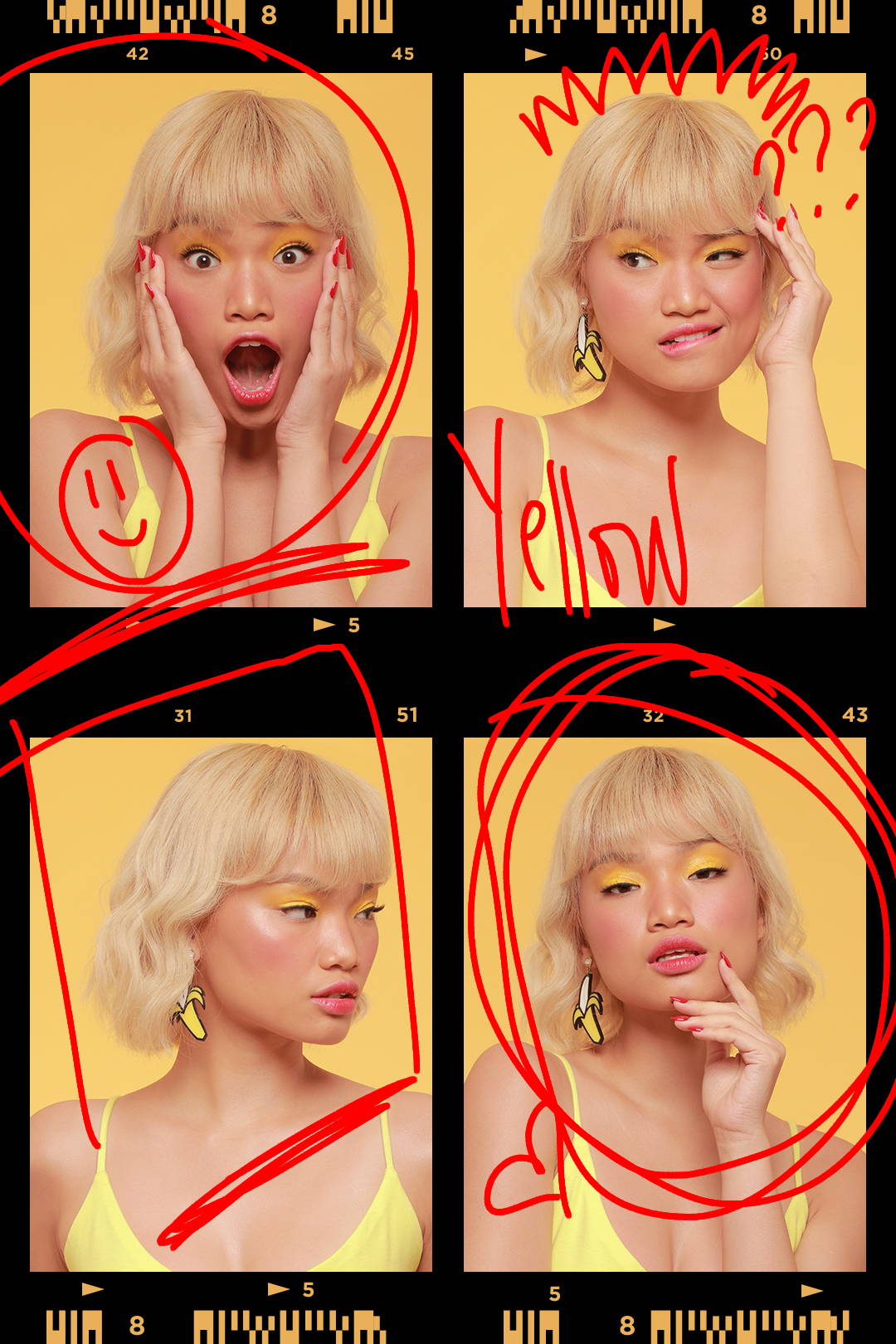 yell-ow!
Yellow is a standoffish color. Its bright hue is truly outstanding when worn as an eyeshadow for any casual look, nor a yellow lipstick for any regular look. But when you talk about yellow, we talk about skin undertones. Yellow undertones are common among Asians and our skin tans easily from the sun. With yellow undertones, warm colors on the color wheel spectrum blends easily with your skin, while cool colors don't. Foundations with yellowish tints also brighten those with darker skin complexion rather than blending it in. So if you are on the darker skin shade, avoid those with a yellowish base.
You can also cancel out dark blemishes in your skin that are neither green nor blue with yellow. Covering tattoos for example, especially those with black lines can easily be cancelled out and covered with the skin's shade of foundation. Yellow is also a summer color, so makeup looks that need shimmer or glow go for those bright yellows.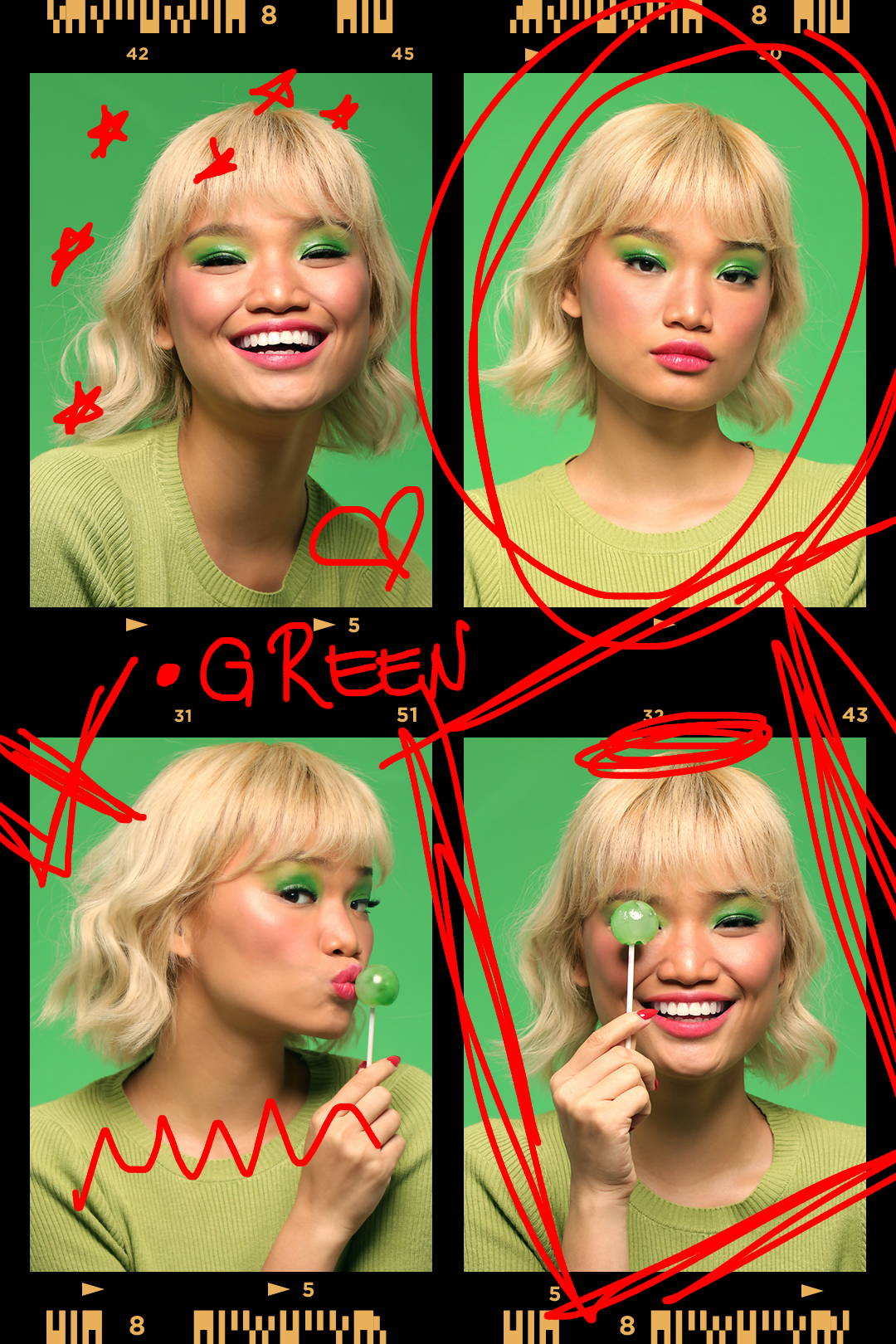 go green!
Mix yellow with blue and you get green. Green eyeshadows are normally used for glam looks, especially those with warm colored eyes. A rich shade of green complements those with brown eyes, as they make your eyes pop. But they are not commonly used for those with warm skin undertones, especially olive undertones or yellow.
Green is also common in makeup when you talk about color correcting looks. You may see color corrector palettes with green on it, or primers with a green tint. Red is actually the complementing color of green, and when you mix them together, you create a neutral color gray. This is the reason why some pros, use green to cover up pimple marks that are usually red or pink in nature, or neutralize the face shade of those with usually red-flushed skin or rosy.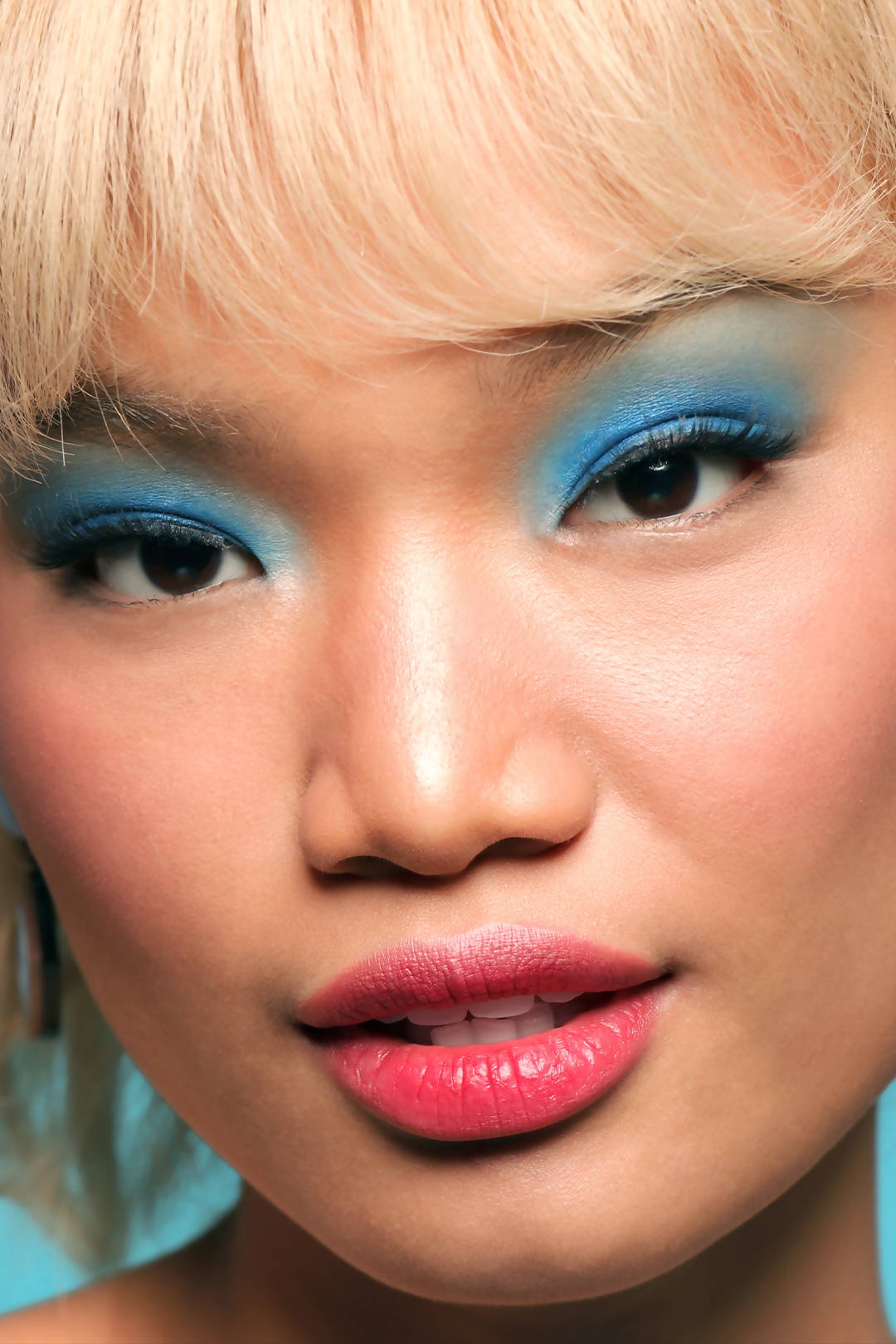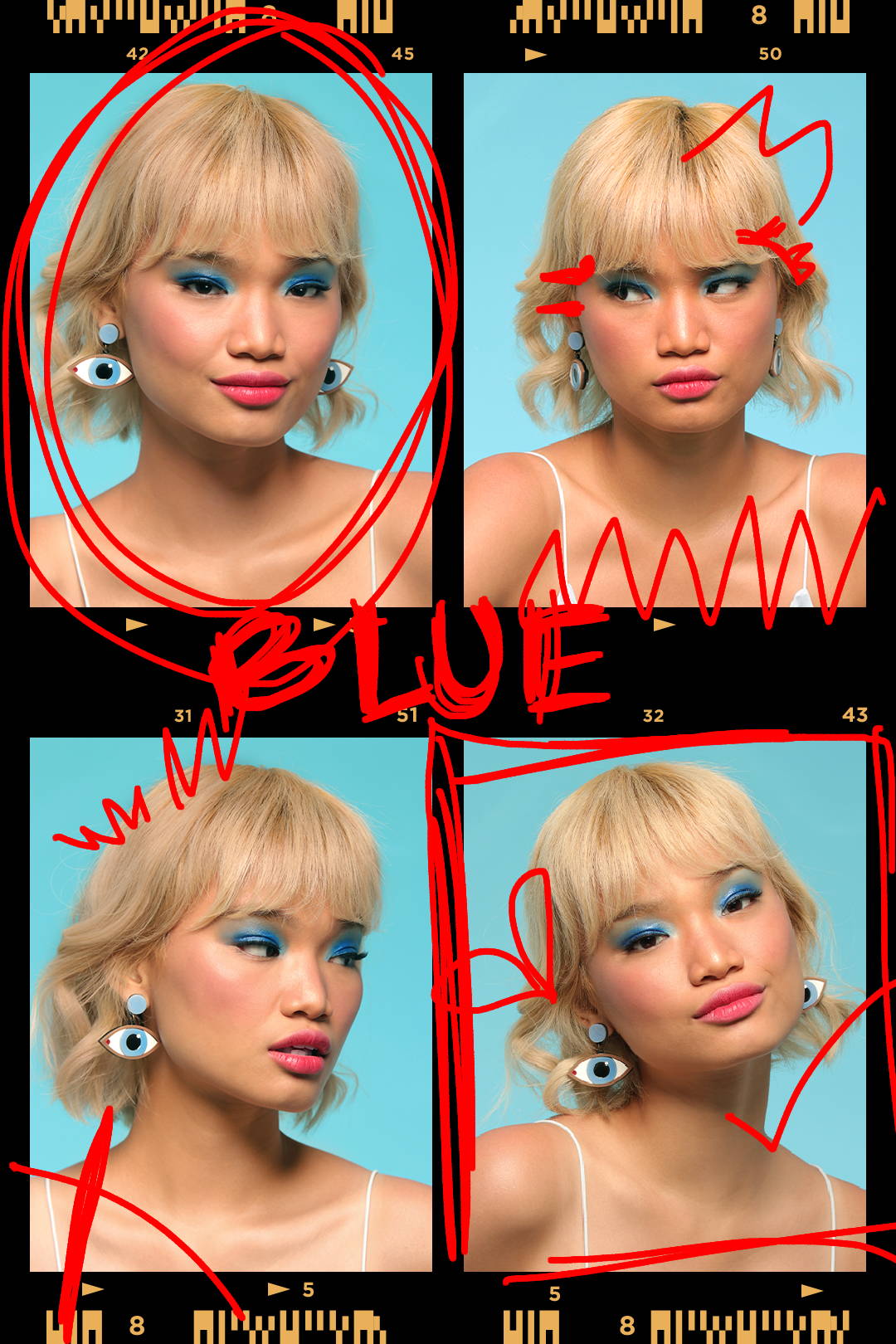 baby blues!
Talk about the blues.
The color blue is a famous color, if not the most famouse, in the cool tone family. We think of the sky, the seas, and even the season "winter." This color is rarely used especially for Asians, whose range of skin color goes from yellow undertones to olive. Since this cool tone does not blend well with Asian skin, blue shades are commonly seen among eyeshadows, as it helps pops the eyes. It may look unwanted, especially those in the lighter range complements our brown eyes.
Navy blue shades are also common for evening glam looks, as its dark cool shade still brightens the warm color. People with blue undertone should avoid bluish tint makeup so as not to look pale.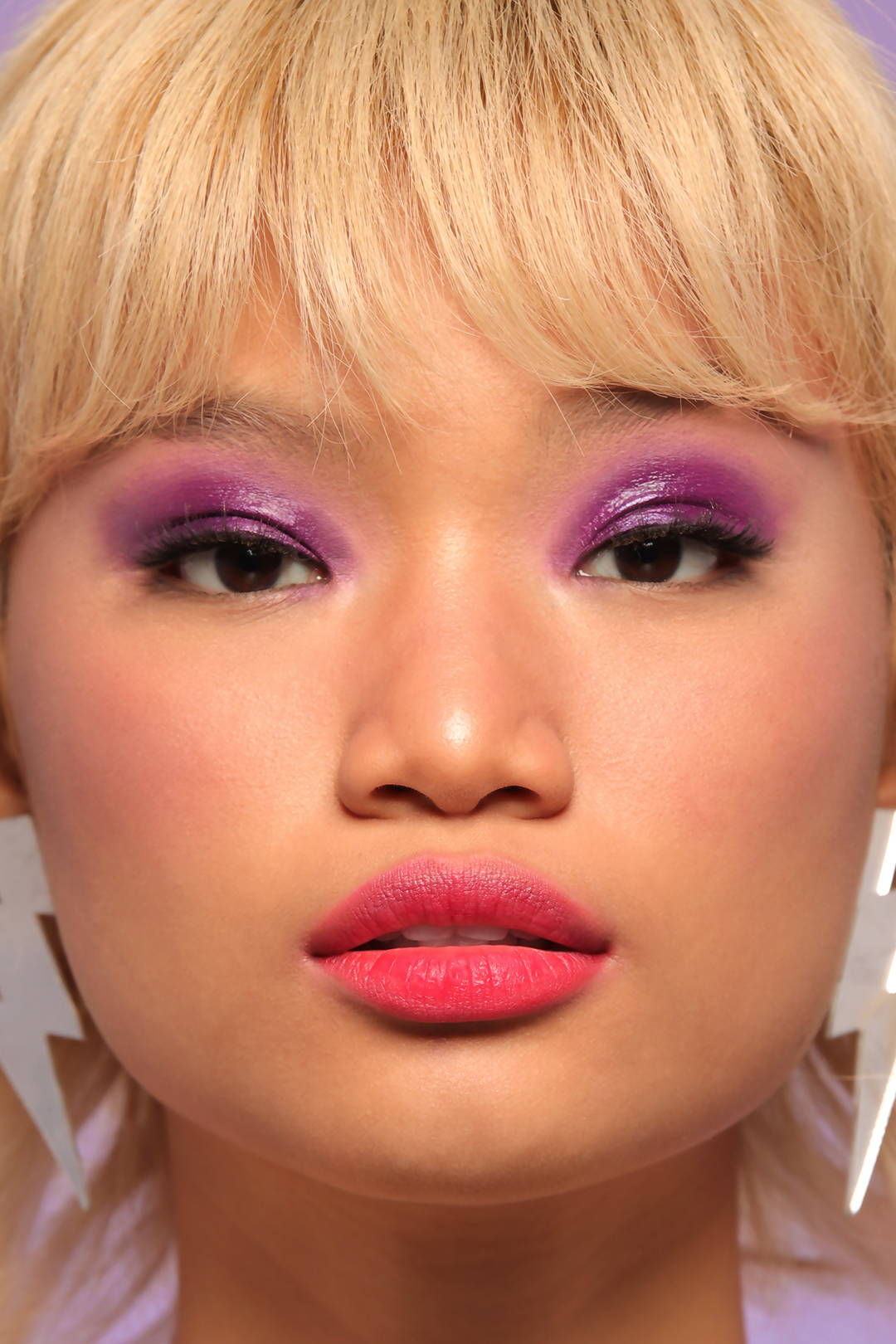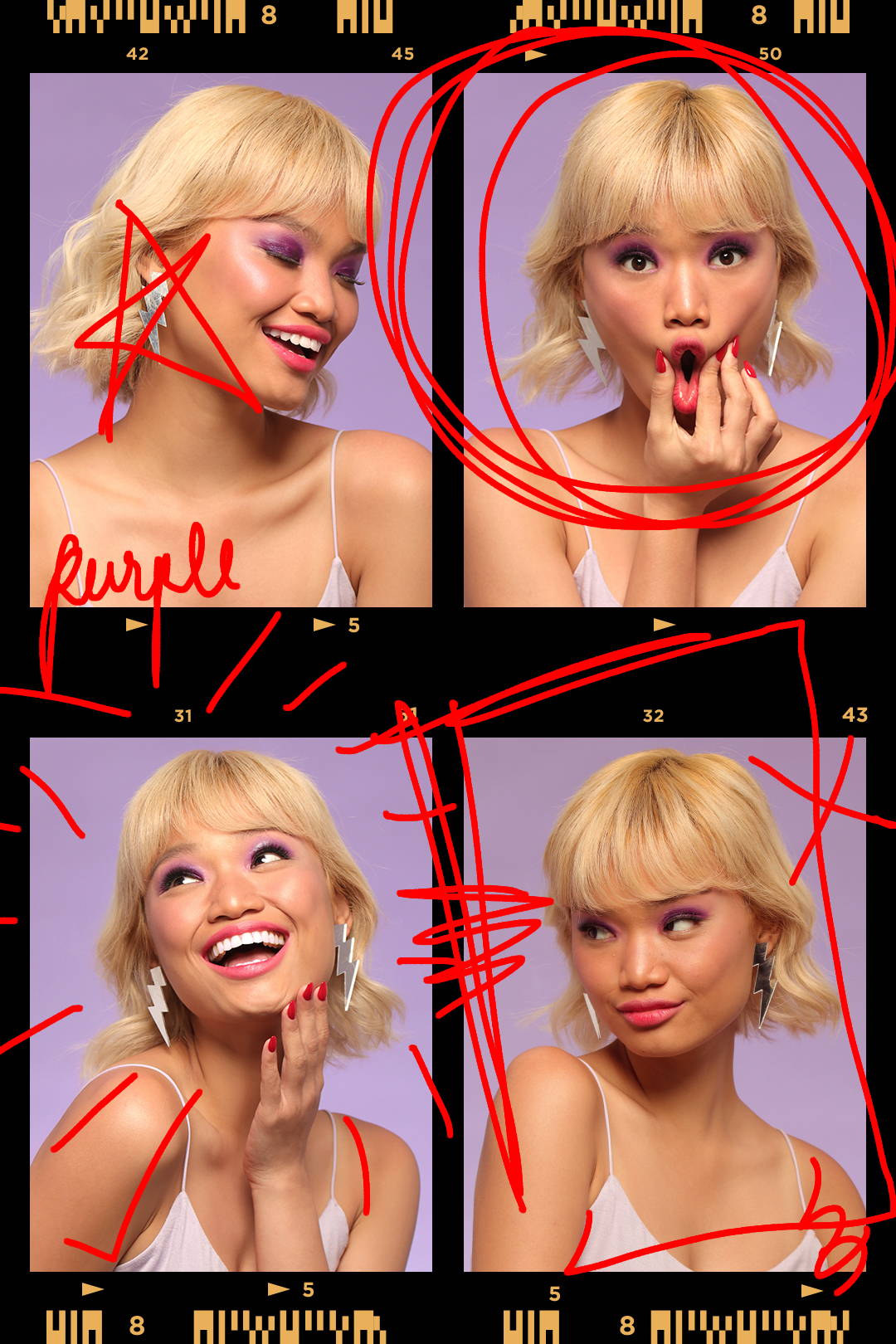 purple skies
The royal color of purple or violet comes form the mixture of red and blue. We always see this color harmonize with our favorite pink or red eyeshadows. It is also a favorite shade to amplify our commonly brown-colored eyes. The violet shaded when used well can actually glam up any look. Darker skin tones that are normally with warm undertones look more flattering when used with a rich shade of purple on the eyes. Pale skin tones, or those with the same family of cool tones, work well with cool shades of purple as it just blends and amplifies the purple shade.
Lavender shades best go with those who have pinkish or blue undertones. Purple lipsticks can also be at par with the famous red lips, as it is also universally flattering. Cool violet shades for fairer skin and rich violet or plum for medium-toned or olive skin.
Photographer: Oliver Tam and Frances Ulit
Art Directors: Kevin Dexter Magno and Nana Valdueza
Producers: Nana Valdueza and Katrina Domingo
Stylist: Nana Valdueza
Makeup: Tin Albano
Hair: Raymond Adora
Model: Ella Lubag for Mercator Models
Production Coordinator: Elaine Contreras
---