Hand Carry Beauty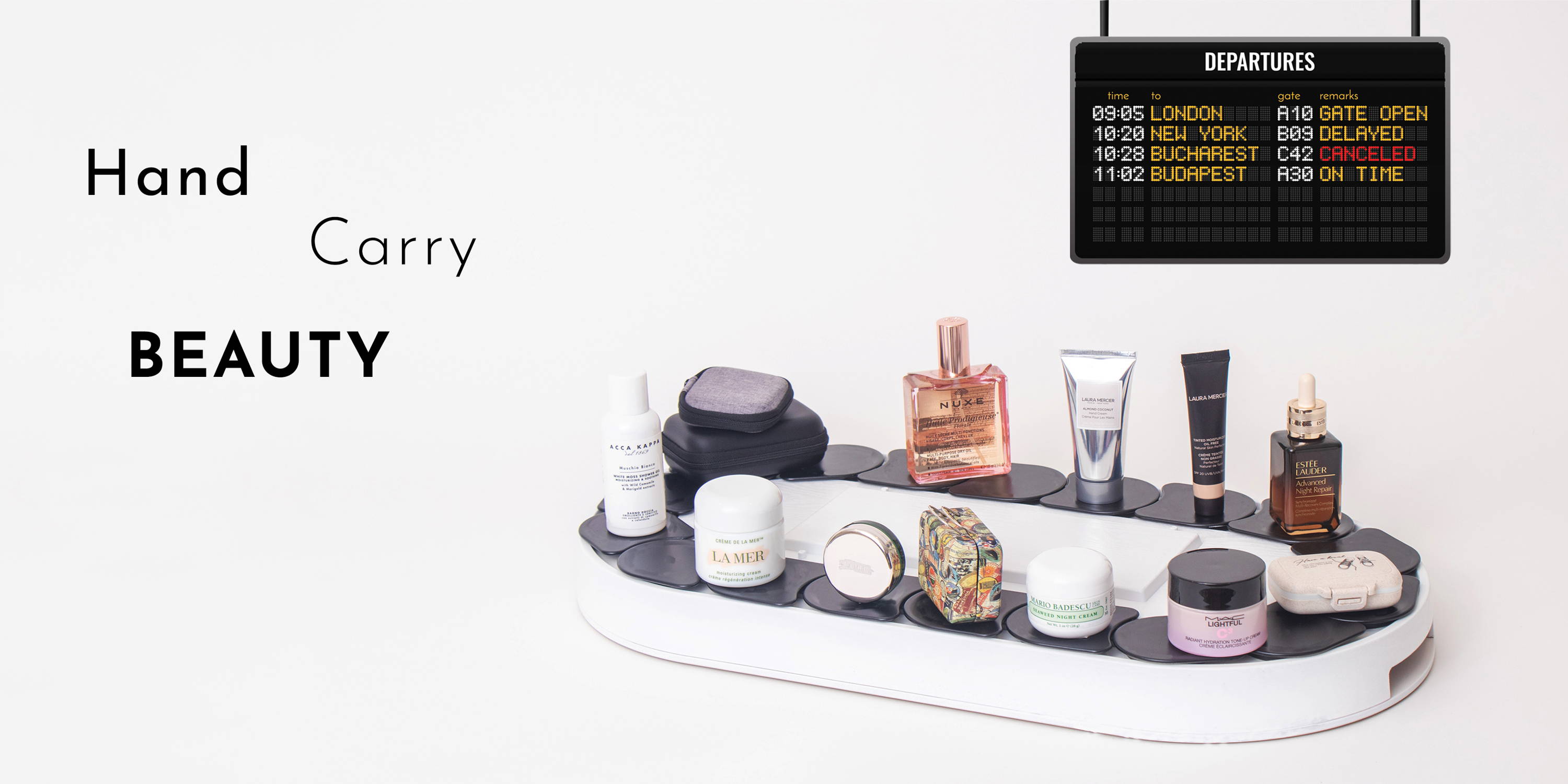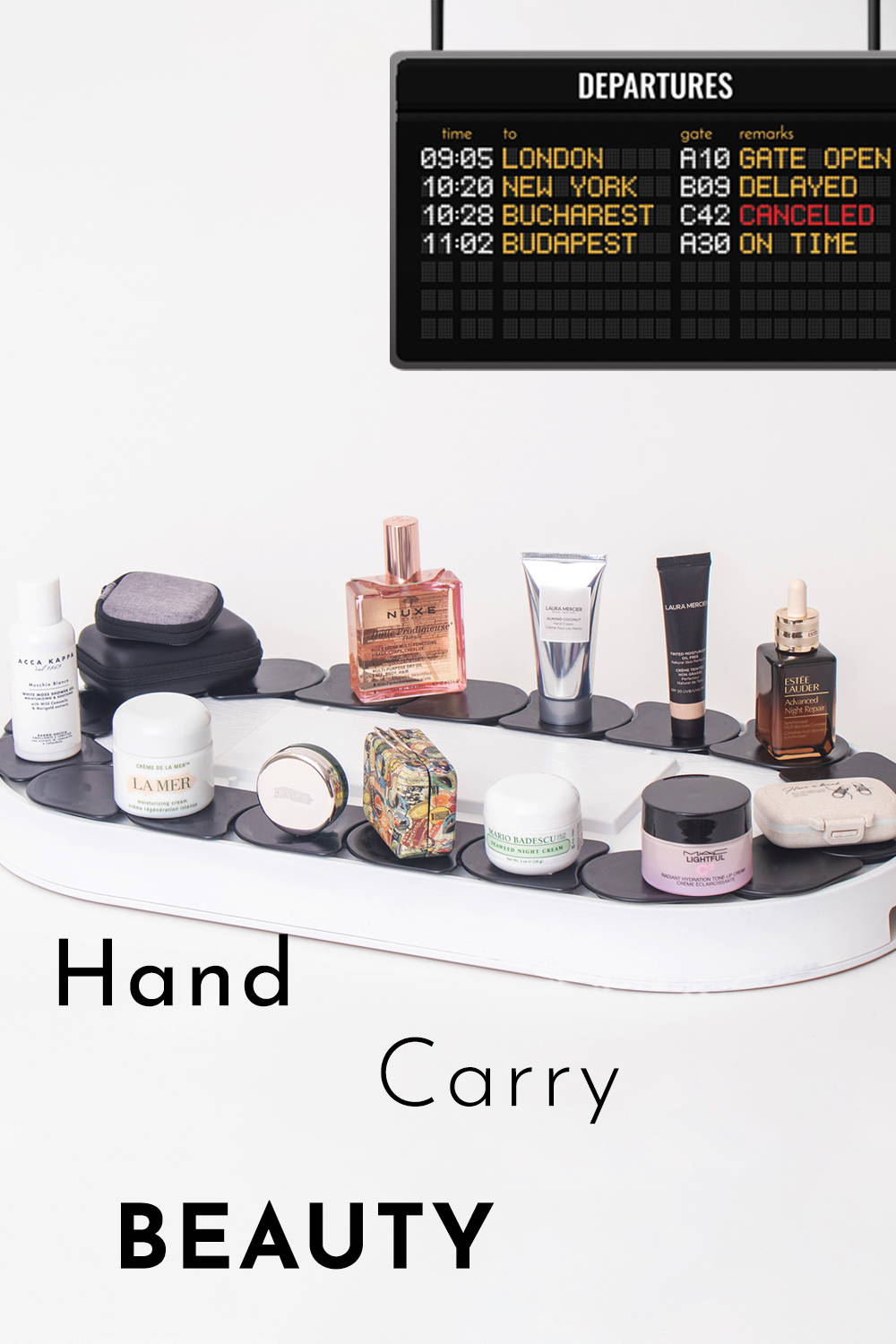 Now that traveling is back, we have anticipated your great rejoice in planning for those missed trips since two years ago. Before you book your plane ride, take note of these inflight tips—particularly some familiar routines you need to re-consider to be safe and secure in this new age of travel.
We've listed some hand-carry-friendly products that won't give you the headaches once you arrive at the boarding gates. Don't worry! We've kept it all under 100ml.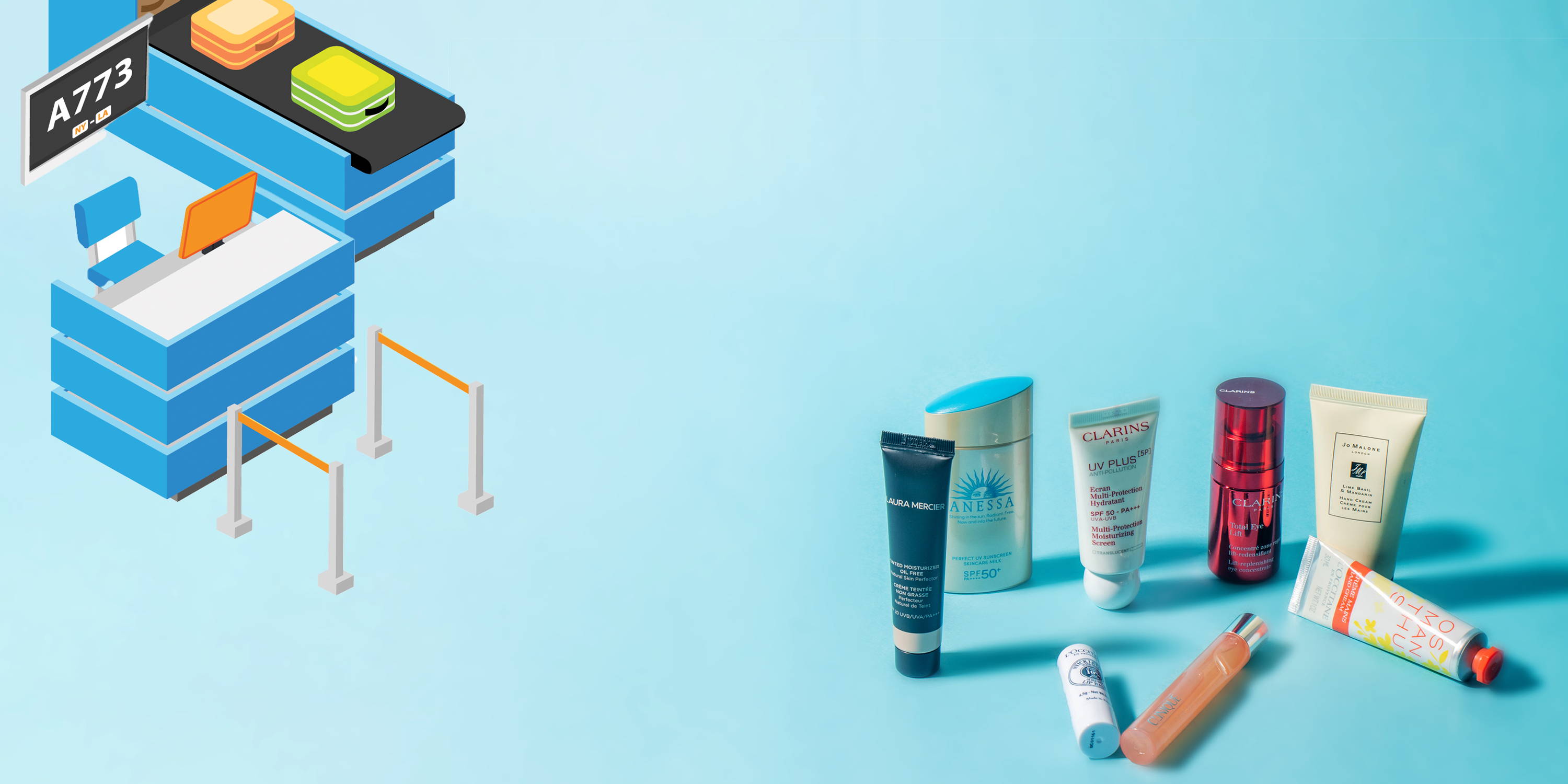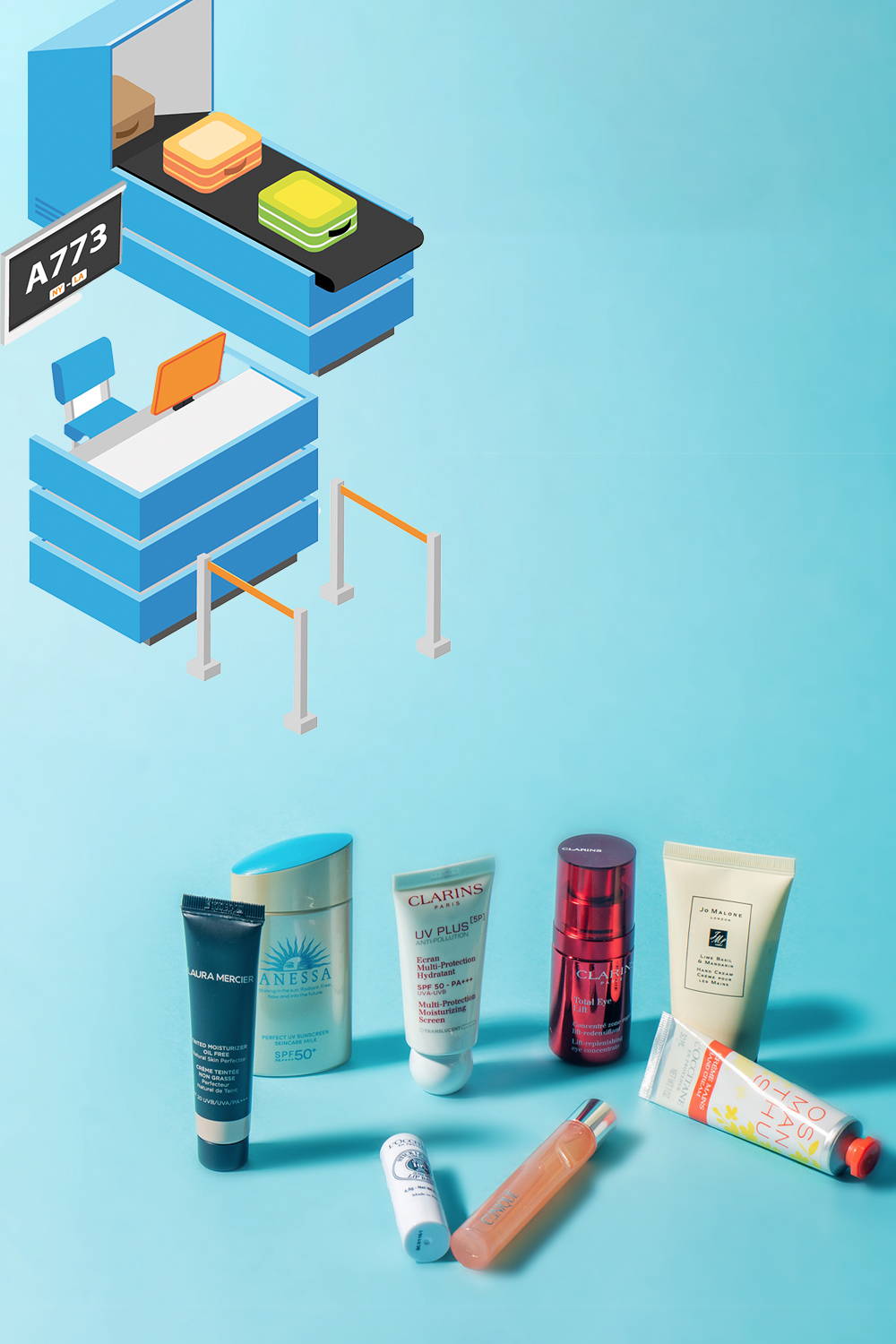 1. A quick boost from a hydrating facial mist can restore dry and dull skin due to any flights. It is also a flight attendant's recommended inflight must-have.
2. Hand sanitizers are essential with COVID still present. Always keep one that is portable and easy to reach.
3. Never leave the house without sunscreen. Bring a handy bottle for easy re-application.
4. Dry lips happen inside the plane with the airplane air having low humidity. A pocket-sized lip balm will always be a quick recluse.
5. Pocket-sized hand lotion can give quick moisture to dehydrating skin inflight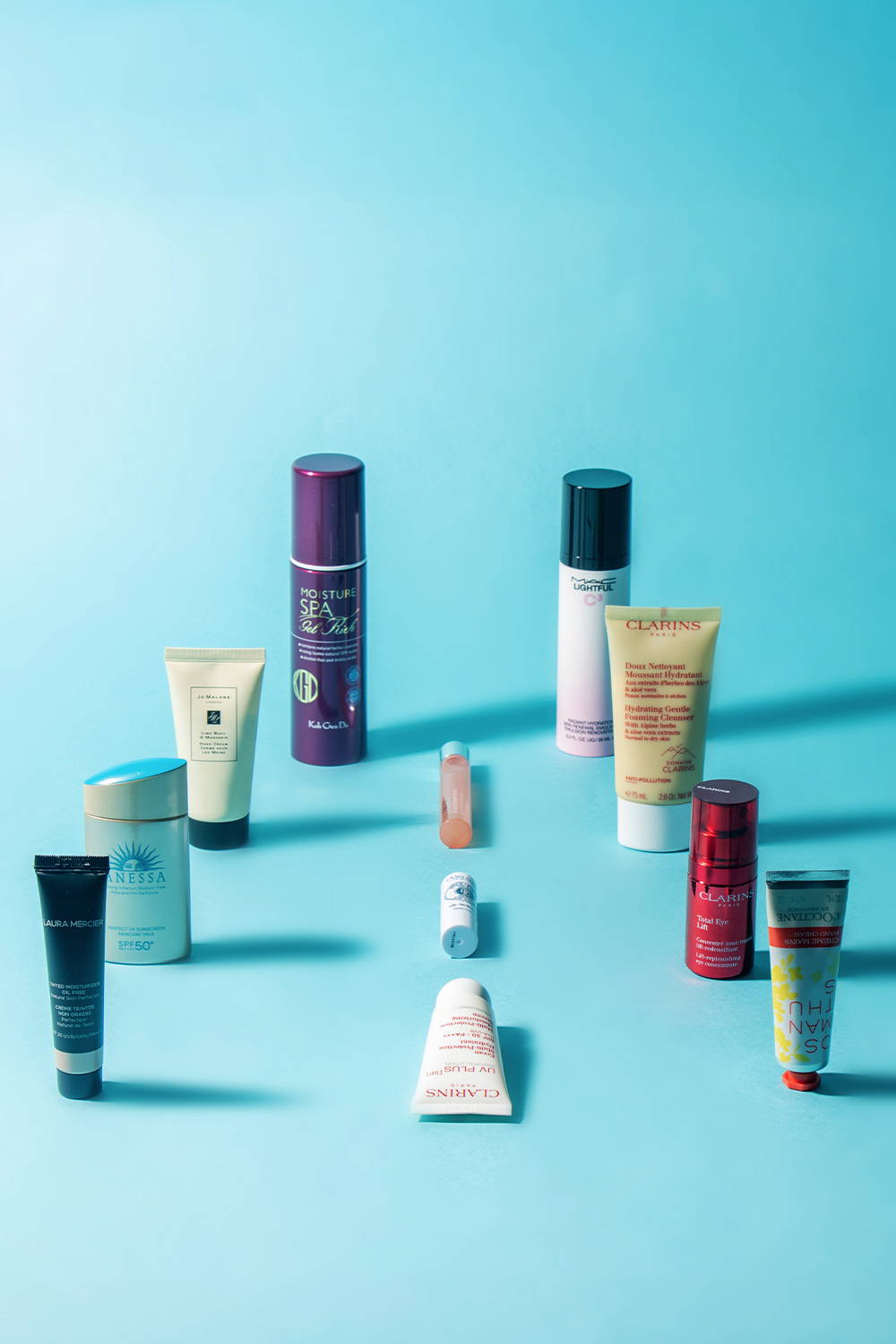 YOUR QUICK IN-FLIGHT SKIN ROUTINE
Moisture on your skin gets easily lost with the controlled climate inside any aircraft. With that, you'll always get surprised with having a set of dry hands, flaky lips, and uber painful-to-touch cheeks. A cabin crew member from Emirates airlines says, "Between varying climates and intense air-conditioning, traveling is generally tough on the skin. So I put extra time into keeping my face clean and hydrated."
To avoid skin dryness, we've created some quick beauty routines while you sit on your long-haul flight. Once you sit down on your chair and put on your seatbelt, don't forget to spritz on some face spray to prevent skin drying. Also, don't forget to wear your mask while inside the plane.
After take-off and the plane has steadily flown in the air, you may start by cleaning your face with a cleansing balm or water to remove makeup while you are on your flight. Wearing makeup while flying is heavy for your face's skin. You can also quickly visit the lavatory to wash your face. Just don't forget to bring your small-sized cleanser and a face towel. Once done, add moisturizing cream to your face and top it with an eye cream or balm. You may leave it for 10 minutes while waiting for your inflight meal. Always keep your mask on.
Every once in a while, dab on lip balm and sip water to hydrate your lips.
With a long-haul flight, it is inevitable to sleep. So before you go straight to dreamland while in the air, you may put on a facial mask or a dry mask to protect your skin. Soon before the pilot announces your arrival at your destination, you may remove your facial mask and spritz on the facial spray. You may do your simple makeup routine so that when you disembark, you'll look the same as when you boarded the plane.
BEFORE IT TAKES OFF
Here are some good-to-know rules from your favorite local airlines before you organize your hand-carry things:
Philippine Airlines: "Restriction on liquids, aerosols and gels - Containers cannot be more than 100ml" (PAL, Dangerous Goods, Safety and Security Reminders, January 2020)
Cebu Pacific Airlines: "Transfer your shampoos, lotions, and other liquids into travel-size safe containers that are below 100ml, and place them in a ziplock bag. The rule of thumb is to only bring 100ml (or below) of liquids to your hand carry. It goes without saying that sharp objects and weapons are also not allowed!" (CebPac, 7 Tips for First-Time Travelers, 2021)
Air Asia: "International regulations restricts the quantity of liquids, aerosols and gels (LAG) you can carry on board international flights, these restrictions do not apply to your checked-in baggage. LAG items such as drinks, creams, perfumes, sprays, gels and toothpaste must be in containers of 100 ml / 3.4oz (volume), 100 grams (weight) or less. All LAG containers should fit comfortably in a transparent re-sealable plastic bag. You are limited to only one transparent re-sealable plastic bag with a volume no greater than one litre and and the bag's sealed area must add up to no more than 80 cm (e.g. 20x20 cm or 15x25 cm). Any LAGs carried in a container larger than 100ml will not be accepted as a carry-on item, even if the container is only part-filled." (AirAsia, Carriage Of Liquids, Aerosols And Gels (LAGs), 2019)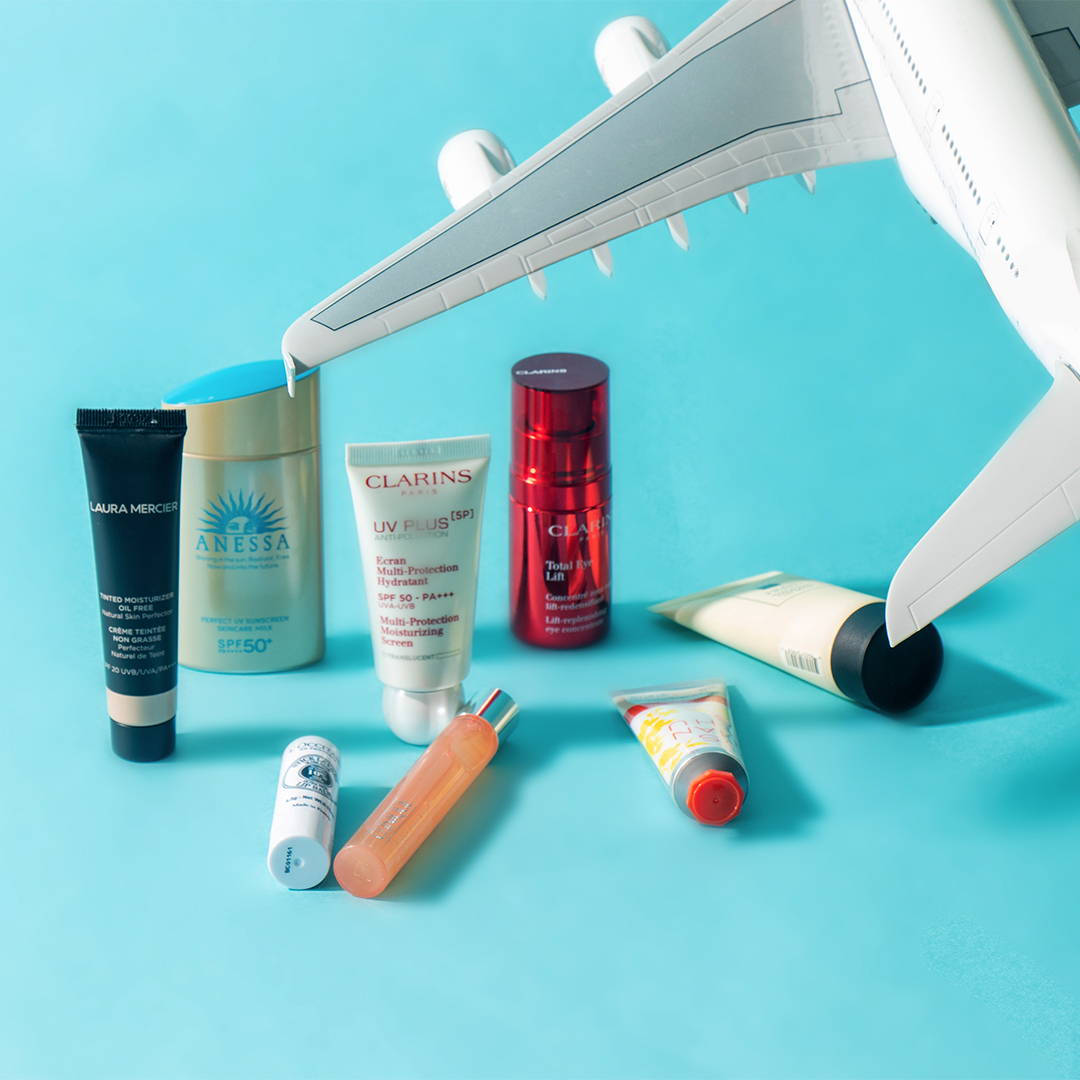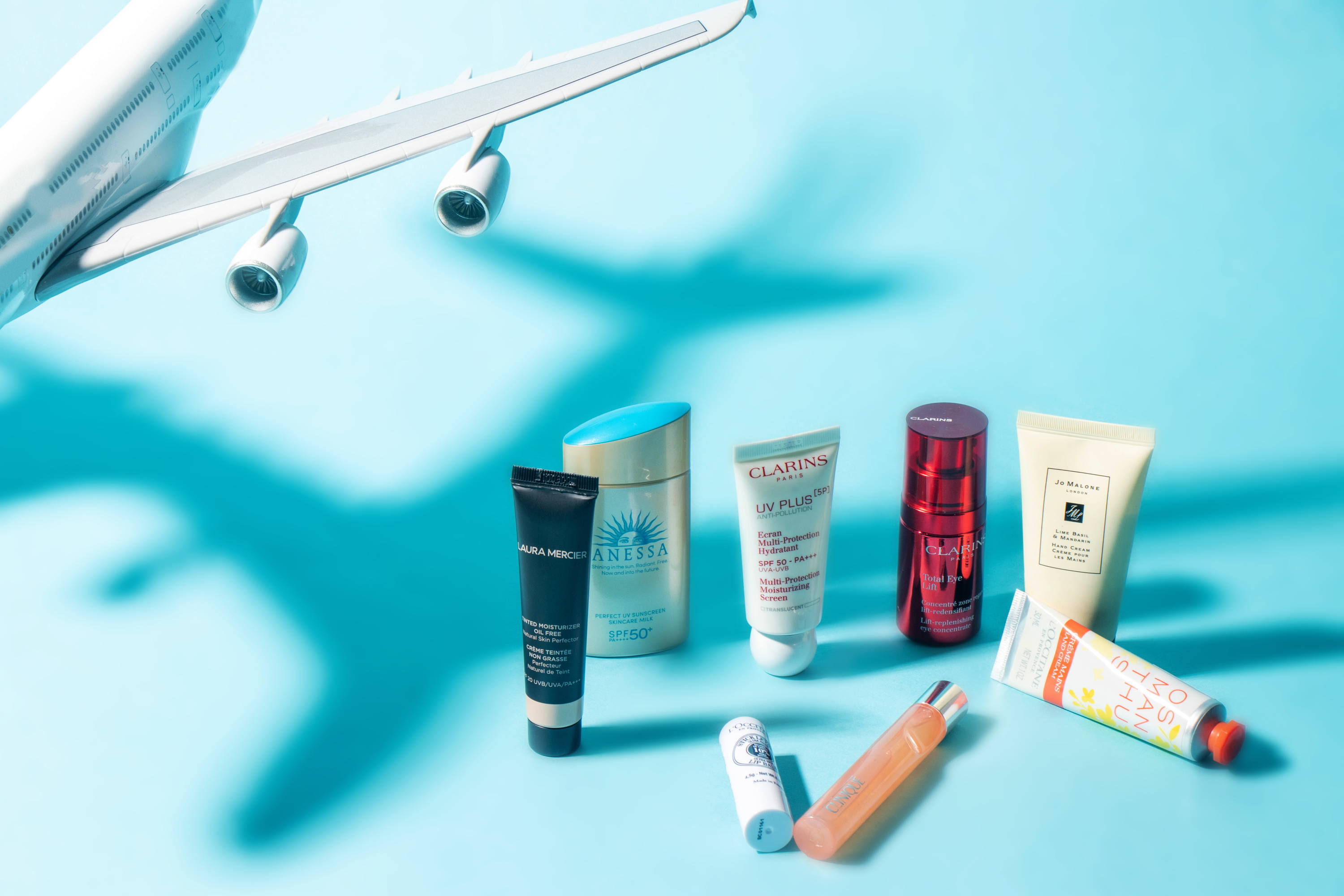 Photographer: Oliver Tam
Creative Director: Stephanie Bagulbagul
Art Director: Mark Caguioa
Producer: Nana Valdueza
Production Supervisor: Elaine Contreras
Sittings Editor: Kevin Dexter Magno
Production Stylists: Mica Carreon and Claudine Vizconde
Shot on location at Rustan's Makati

Fashion
We've rounded up a backpacking manual to help you get back into the groove of traveling in this new age
Read more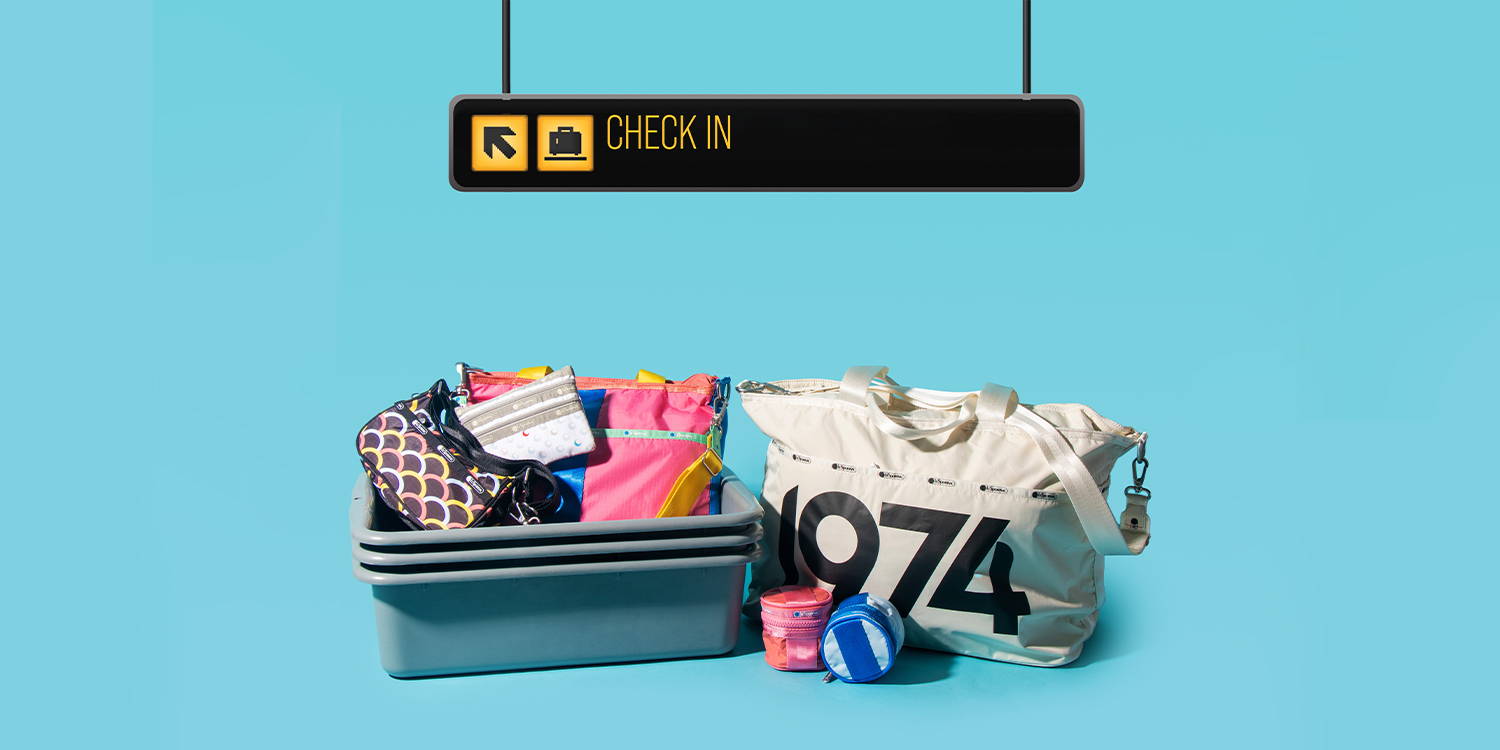 Fashion
Travel light and wanderlust in style. From carryalls to foldable shopper totes to pouches and travel organizers, keep your excess baggage at a minimum with a wardrobe of colorful, easy-to-carry nyl...
Read more