Effortless Date Night Style
Find time for a little romance this week and dress up for the occasion. Discover these chic and effortless mid-week date-night style hacks only at rustans.com
We've explored the style codes of dressing up for your weekend dates, but this time around we're circling back to the traditional courting rituals of the romantic date-night.
Whether you're planning a candlelit dinner at your favorite restaurant, a mid-week treat to blow off some steam, or simply heading out after a long day of work to catch a movie together, it's safe to say that romance has no template. From decadent slip dresses paired down with a denim jacket to silk pajamas and Birkenstocks, we've curated three no-fail and no-fuss looks for both you and your beau. Scroll on through to see your chic and nonchalant date-ready looks.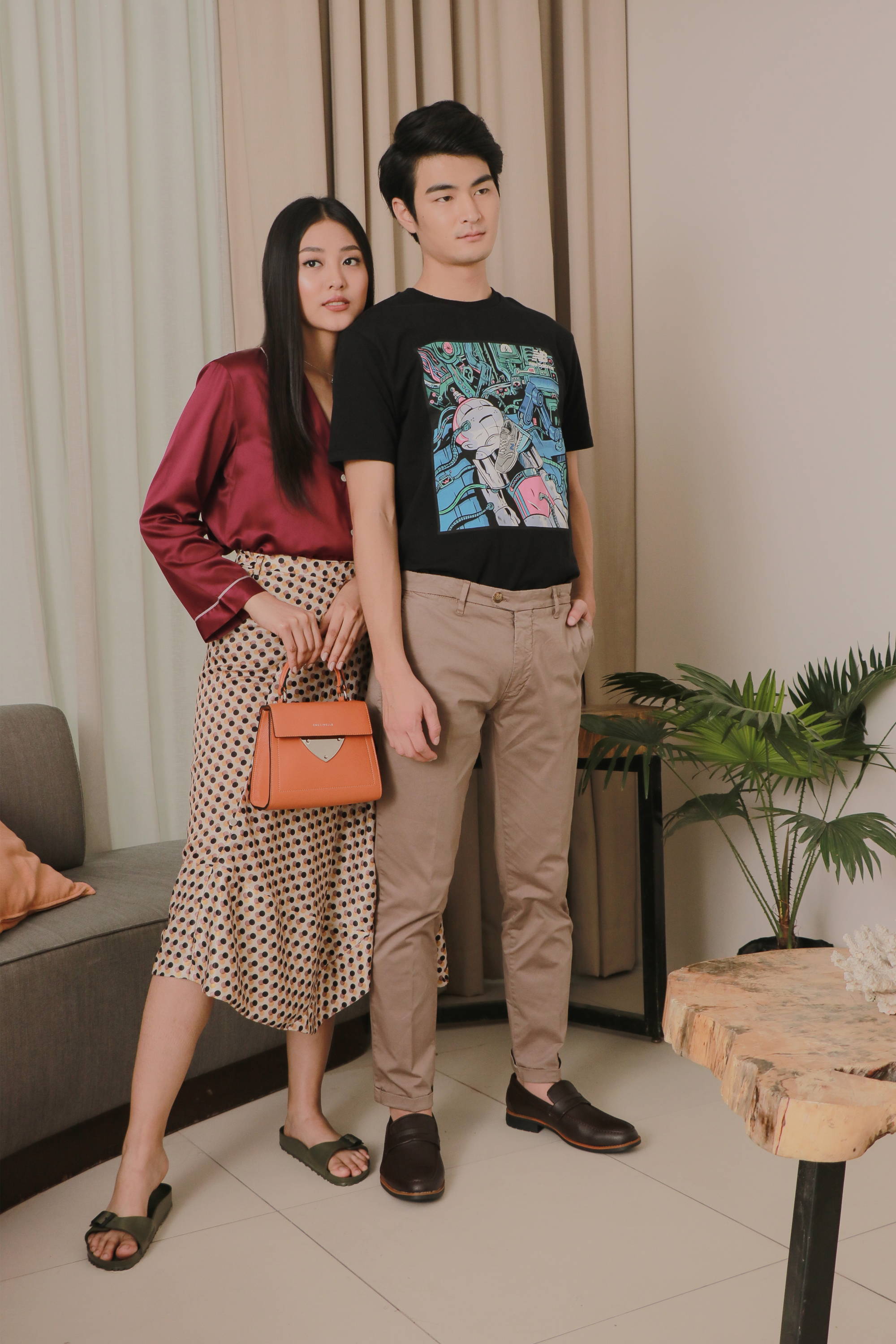 Relax, Unwind
The perfect example of a no-fuss date would be meeting up after a long day at the office and just winding down with a bottle of wine and a good conversation with your significant other.
Show up in a beautiful silk blouse and wrap skirt that you wore for a big meeting earlier, and dress it down by switching your stilettos for a pair of sandals.
For the men, we suggest substituting your office dress shirt for a comfortable yet stylish graphic tee. Think the latest street-style and artist collab you can get your hands on.  
Let's Go Out
If you're adamant about going out on a date this hump-day why not treat yourself to a beautiful dinner at your favorite restaurant.
This doesn't mean you have to go all out tonight. It is a Wednesday, after all. Slip into a beautiful dress that's both flattering and comfortable. Forego the heels and fancy sandals for easy-to-wear slides. Think effortless style: maxi dress and Birkenstocks.
Let's make it a chic date night by coordinating with your beau. We don't mean on-the-nose twinning—simply look like you came from the same collection. Have him parallel your dress-and-slides look with a simple polo shirt, tailored linen trousers, and Birkenstocks for him, too.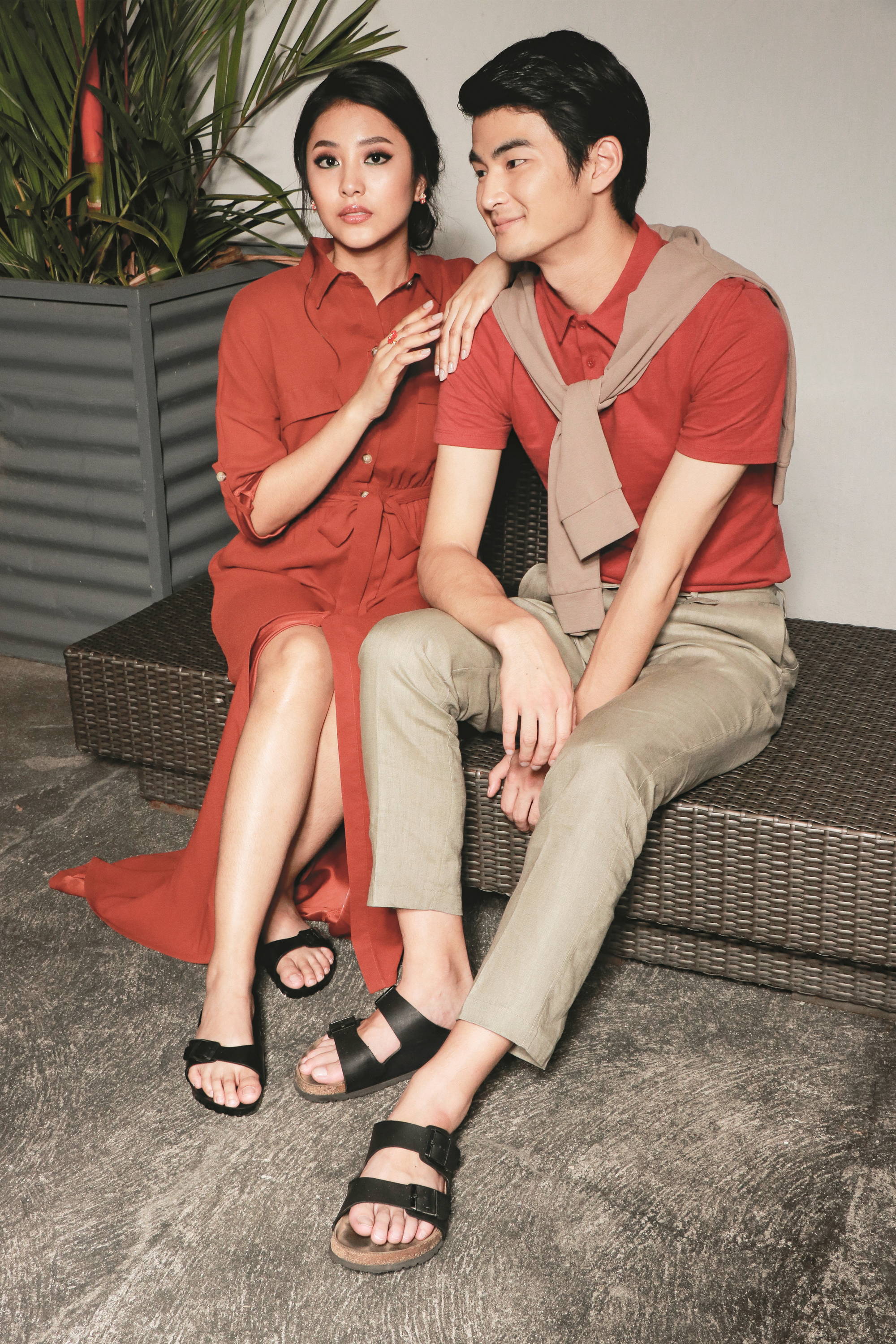 How About Drinks?
You can't avoid friends or officemates inviting you to a quick round of drinks after work. Turn the invite into a casual group date by inviting your beau.
Hitting up your favorite bar is a great time to dress up this week. Slip into a silk dress, pair it with a dark denim jacket, and finish the look with accessories that pop—think 90s chic sans the grunge.
For the gents, let's dress up the usual casual Friday look with a tailored short-sleeved dress shirt, trousers, and sneakers. It's easy, stylish, and sure to pair perfectly with her look.
Dating with your busy schedules is not the easiest thing—hence our suggestion of committing to weekend dates—but there are times when some mid-week romance can't be avoided (It's a must, even!). On that note, we highly suggest taking it easy and simply spending some alone time together. Follow these chic and easy-to-style looks to keep your mind and energy on relaxing instead of fussing about the preparation.
Photographers: Oliver Tam and Joy Frances Ulit
Art Directors: Hans De Barras and Kevin Dexter Magno
Producers: Timothy Diao and Jana Valdueza
Stylists: Timothy Diao, Alex Lizares, and Jana Valdueza
Production Coordinator: Elaine Contreras
Makeup: Lio Javier
Hair: Gladys Tiosen
Model: Elliah Ungson of Elite Model Management and Kuya Sawa of Farah Models
Shot on location at The Picasso Boutique Serviced Residences
For more info, go to www.picassomakati.com, follow @thepicassomakati on Instagram
---