Does Perfection Exist?
This latest perfume from the renowned fashion and beauty brand says yes—and it all begins with a message of confidence
We can all agree that fragrance can be uplifting, motivating, and comforting. It can trigger the most vivid of memories with just a whiff of the scent. It is also a way you can compose and express yourself just the way you feel like it—even when no one else is around.
In a time when we're all redefining beauty, broadening it to encompass diversity and inclusivity, we are all encouraged to foster self-love. To inspire that self-love, Marc Jacobs presents this comforting floral scent as an invitation to celebrate yourself as "perfect."
A celebration of optimism, self-expression, and authenticity, Perfect by Marc Jacobs was born out of the fashion designer's mantra: "I am perfect as I am," symbolized by a tattoo of the word perfect on his wrist as a reminder that "when I'm looking at myself and wishing I could be stronger in this way or better at that thing, I can just say no, I'm exactly how I need to be right now," Jacobs said in a statement.
Inspired by this, the house's latest eau de parfum had an unusual development process as it began with the name, followed by the bottle design, and finally the scent itself (as opposed to doing it the other way around).
The bottle was designed with an elegant blend of both classic and unexpected elements, which is true to the style of the renowned designer.
Jacobs initially crafted and molded the bottle out of clay and asked his team to bring charms to decorate the cap. The finished product is an elegant glass with curved edges crowned with an eclectic and multi-colored collection of mismatched charms: a bow, a high heel, a lucky domino, a shiny star ballon, just to name a few. Each charm was selected by Jacobs himself and injects a touch of his irreverent style into the design.
Even the carton is designed uniquely, paying homage to vintage fragrance boxes with original pastel-colored illustration of the Perfect bottle.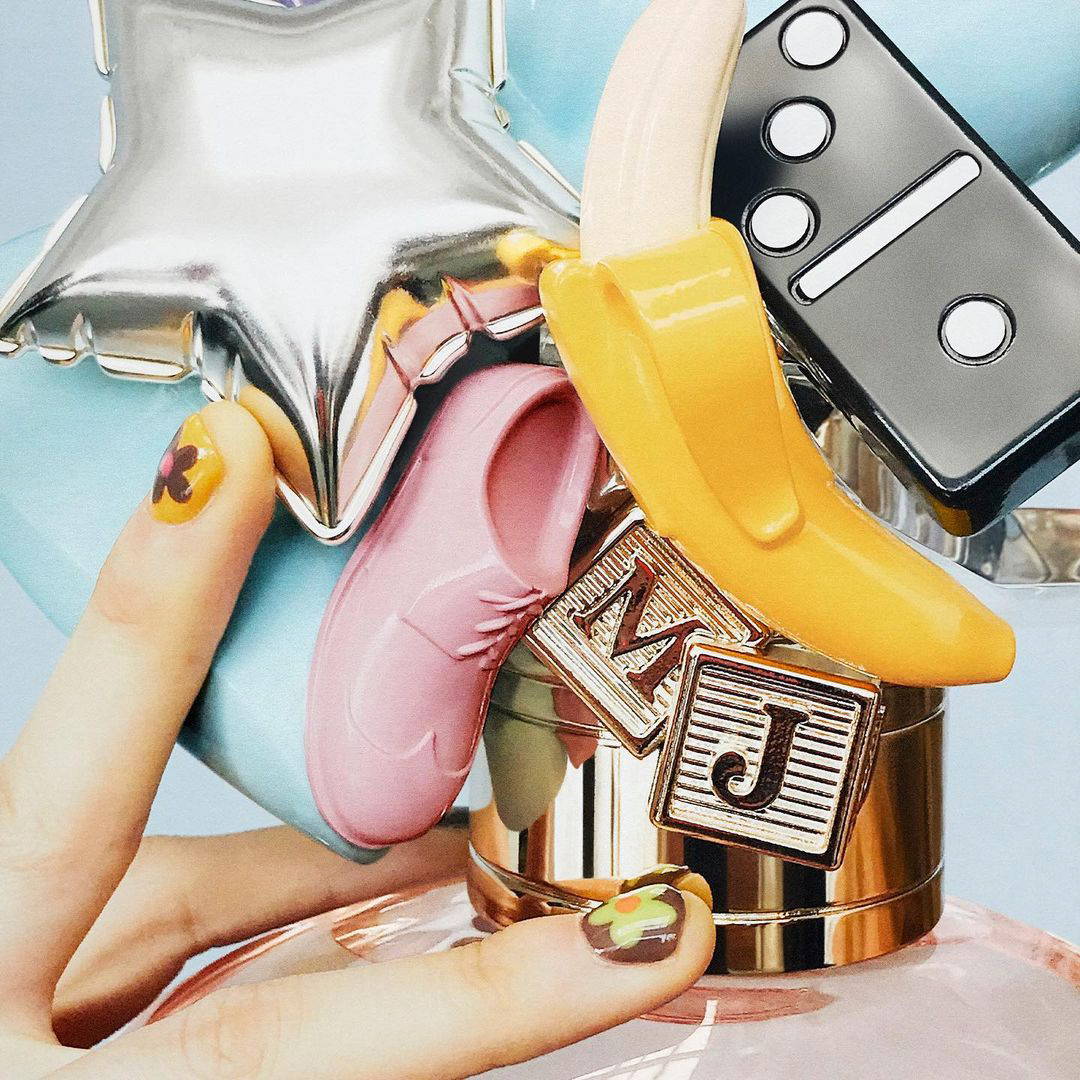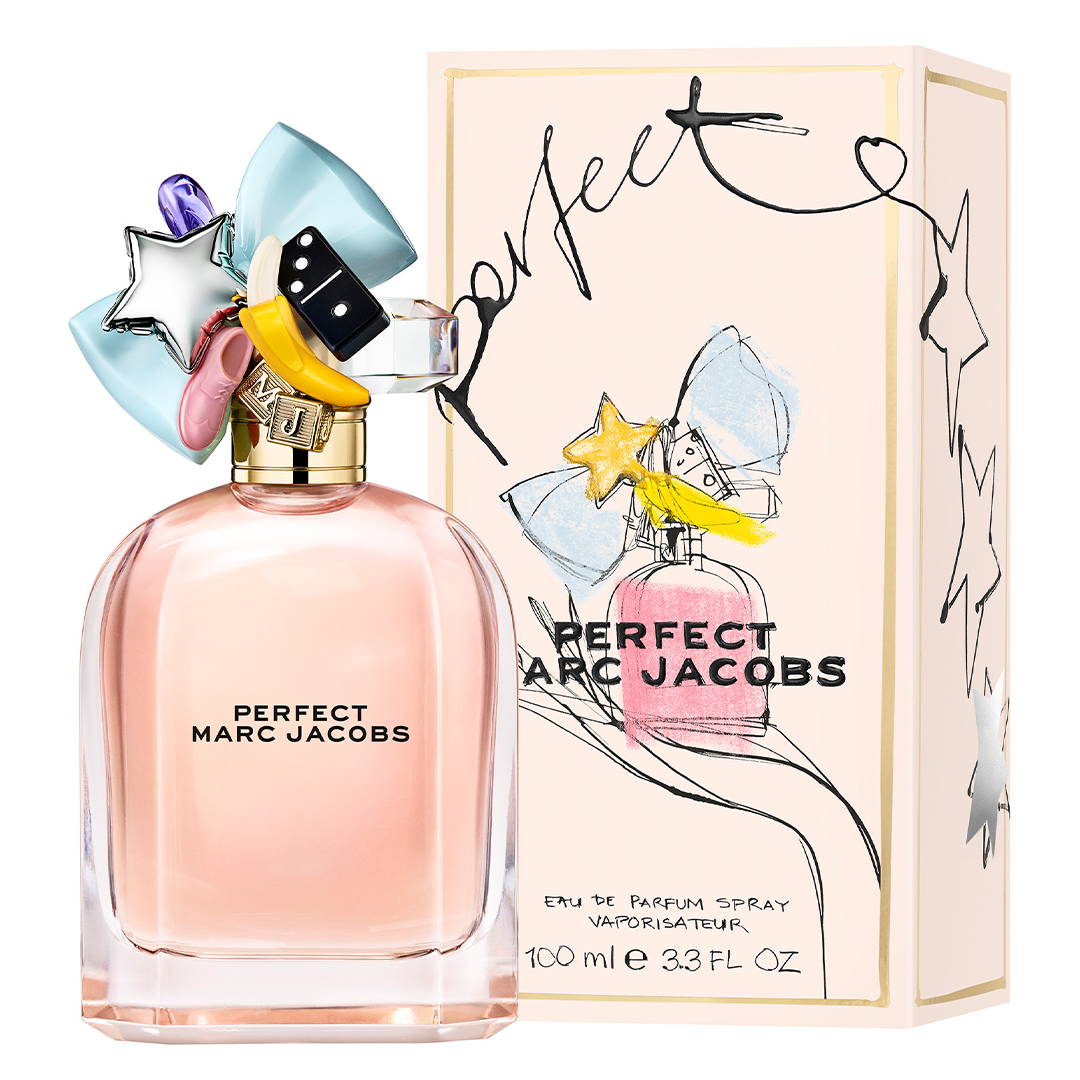 With the help of IFF perfumer Domitille Michalon-Bertier, the fragrance is an unconventional yet harmonious clash of fresh florals and calming smooth accords.
Perfect by Marc Jacobs ignites a floral opening with rhubarb and daffodil on the top, leading to a creamy heart of almond milk, while the base accord of cashmeran and cedarwood lend warmth to the bright, refreshing scent.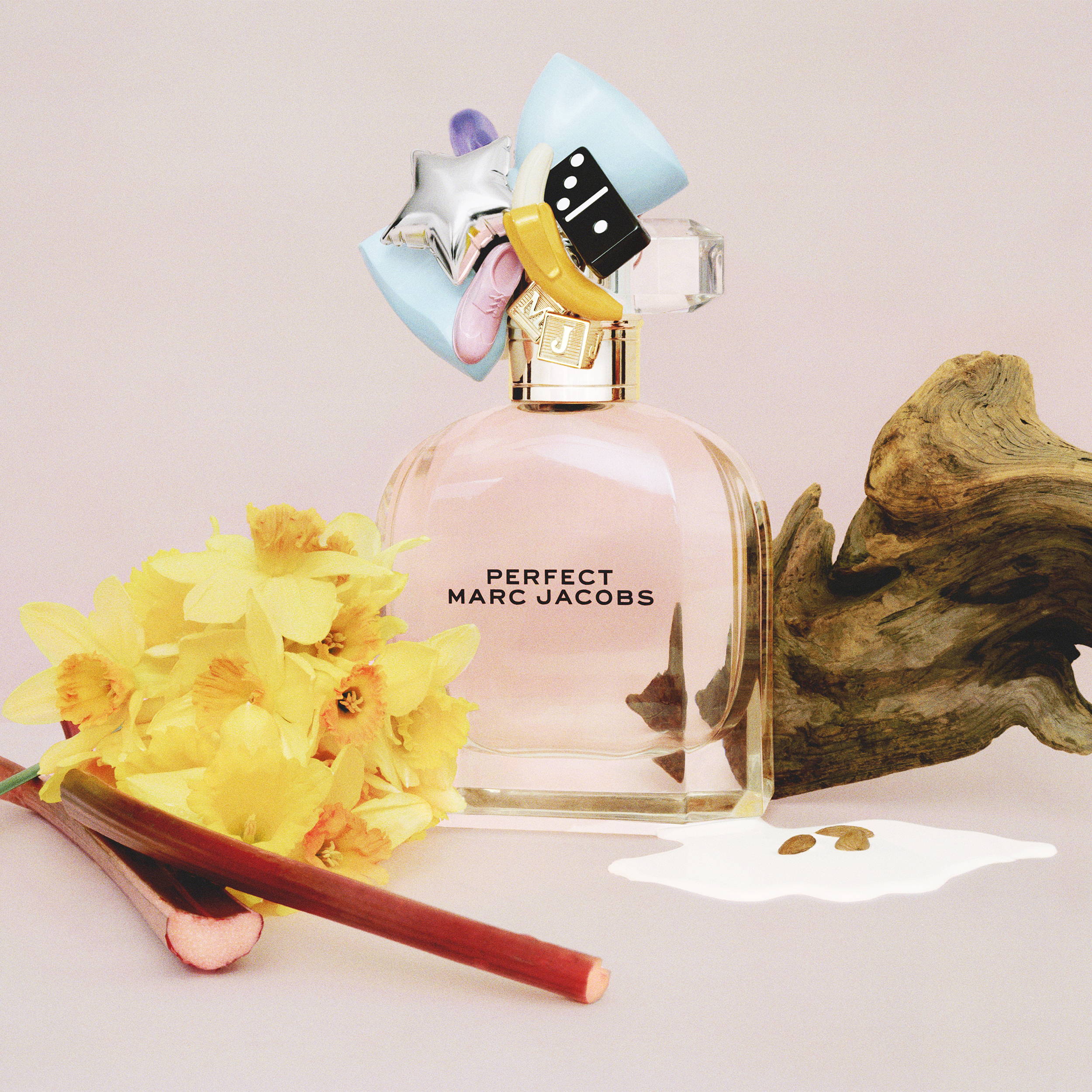 Shot in New York by world-renowned fashion photographer Jürgen Teller, with creative direction from Katie Grand, Marc Jacobs released the new fragrance with a campaign described as "a vibrant collage of portraits and vignettes that showcase the contrasting beauty and individuality of the cast."
Each of the person featured proclaiming, "I am perfect as I am," the campaign features models Lila Moss, daughter of supermodel Kate Moss, Alek Wek, Akon Changkou, Mei Kawajiri, twins Margo and Madelyn Whitley, and talent hand-picked through the open social media casting call, including Isold Halldoruttir and Nathali Turner, among many others.
To honor the Perfect values of self-expression, the cast was invited to select and style their own wardrobe using a mix of Marc Jacobs collection pieces and curated vintage finds.
Modern, bright, and feminine, Perfect by Marc Jacobs is a comforting floral scent with an addictive quality. For Jacobs, the eau de parfum was created to amplify the message of self-love. To serve as a daily reminder that you are exactly who you need to be.
Now do you believe in pefection?
---