Do It Yourself
When you can 't go to your favorite aesthetician, the next best thing to do is a DIY facial
When life gets pretty chaotic and out of the ordinary, there are a few things that you can do for yourself that can calm both your mind and your complexion: at-home facial. And right now, many of us need to take care of ourselves and de-stress more than ever. But with current conditions, it's not as easy to book an appointment with your favorite aesthetician for a professional facial.
An at-home facial is doing something deeper than your daily skin-care routine. But even though we have ample time to do this at home, a facial should still be something that's considered a treat—not a daily occurrence.
So queue up your Spotify playlist, light a fancy candle, and prepare for a much-deserved rest and relaxation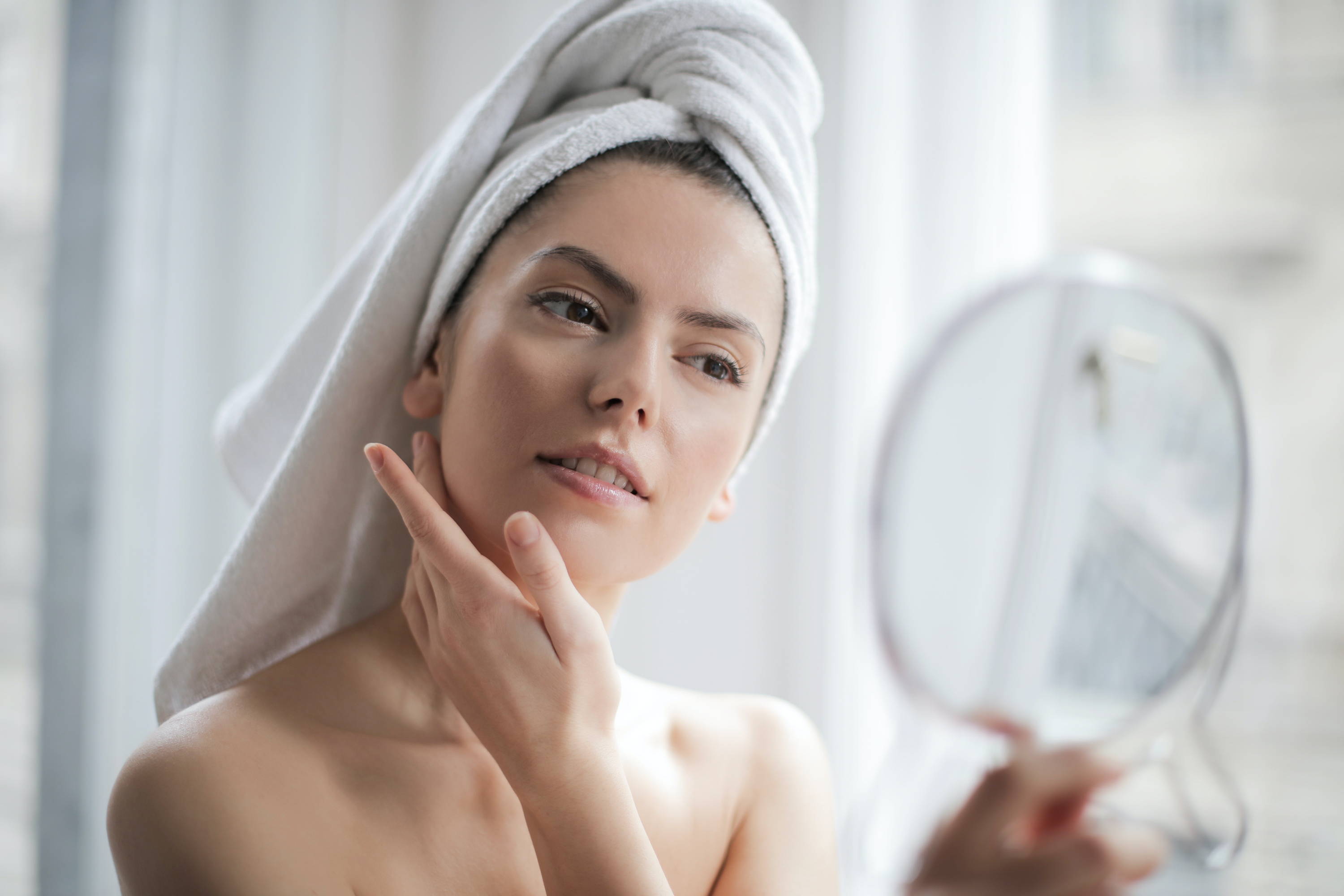 Cleanse
Before doing anything else, always start with a clean canvas. Any makeup left on your skin will result to a less effective facial. To ensure your skin is as clean as possible, give double cleansing a try.
Steam
Let's be honest—this part can be tricky to recreate at home. Steaming allows the pores to open up, for skin to soften, and circulation to increase. It's also the perfect prep for the next step.
But don't worry. You don't need any fancy devices to do this. Simply boil water, pour it into a big bowl, and grab a towel that's big enough to cover you from head to shoulders. You can even customize your steam to fit your skin type by adding herbs or essential oils.
Exfoliate
This step depends on the level of exfoliation your skin needs. Exfoliation is an important step to include in a facial to not only remove dead skin and leave it feeling soft, but also to help even out your skin tone and allow products to penetrate better.
Tone
At this point, your face should already look and feel softer. This is when it 's time to reset your skin. Toning removes excess oil and lowers your skin's pH to prep skin for a deeper treatment. Just remember to avoid alcohol so your skin won't dry.
Serum
In a facial or your daily skin-care routine, it is very important to apply products in the right order. Yes, it definitely matters. After toning comes a treatment serum.
If you actually have a lot of serums and you're not sure what to apply first, the general rule is to apply the thinnest to thickest and allow each step to dry before applying the next.
Moisturize and Massage
Time to finish the facial. Apply a nourishing moisturizer to seal in all the goodness and protect your skin. To ensure the products are properly absorbed into the skin—as well as to further stimulate collagen production in your skin—add in a little facial massage. There are different types of facial massage techniques you can use like a jade roller or a gua sha. Even a light face massage from your fingertips (always go up and out!) is beneficial.
Of course, extractions are probably the most satisfying parts of a facial. However, this is one step you should leave to the pros. Attempting to execute your own extractions and pick at your face is never a good idea.
While this at-home facial may not replace an actual spa day with the professionals, these uncertain times made it necessary for us to do things ourselves. Luckily for us, it only takes a few products and application techniques to get spa-quality facials at home.
Your face, mind, and overall well-being will definitely thank you.
---