Desktop Style
What do you wear to work when your office is just a distance between your bed and the refrigerator? From plush loungewear to crisp shirts worn with cozy robes, discover the new meaning of business casual
Working from home hasn't been a walk in the park, to say the least. The lines between work and life have been blurred. Daily routines have changed. And wearing weekend hauls on Manic Mondays is traded in for dressing up for Zoom meetings and occasional trips to the outside world.
But now that we've settled into the rhythm of punching the time card in the comforts of our homes, we're putting the focus on how we dress for the desk.
We're recalibrating our sartorial choices in line with our current predicament. Human resources may not be around to clock our professional stylistic choices, but we're not throwing caution to the wind with what we're wearing on a daily.
From plush robes worn with crisp shirts to relaxed yet presentable loungewear, scroll on through to see how we reinterpret what business-casual should look like when your office is also your living room.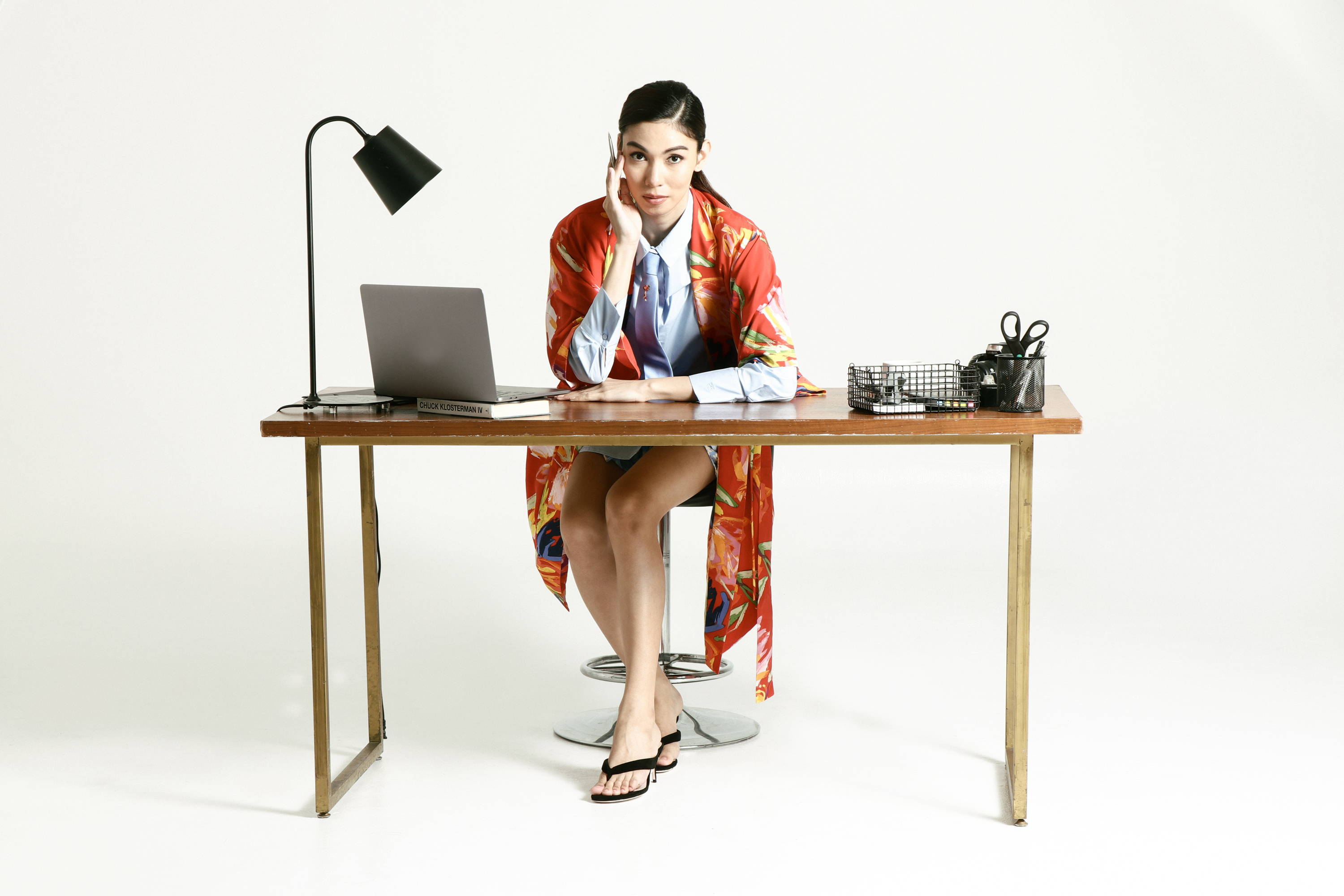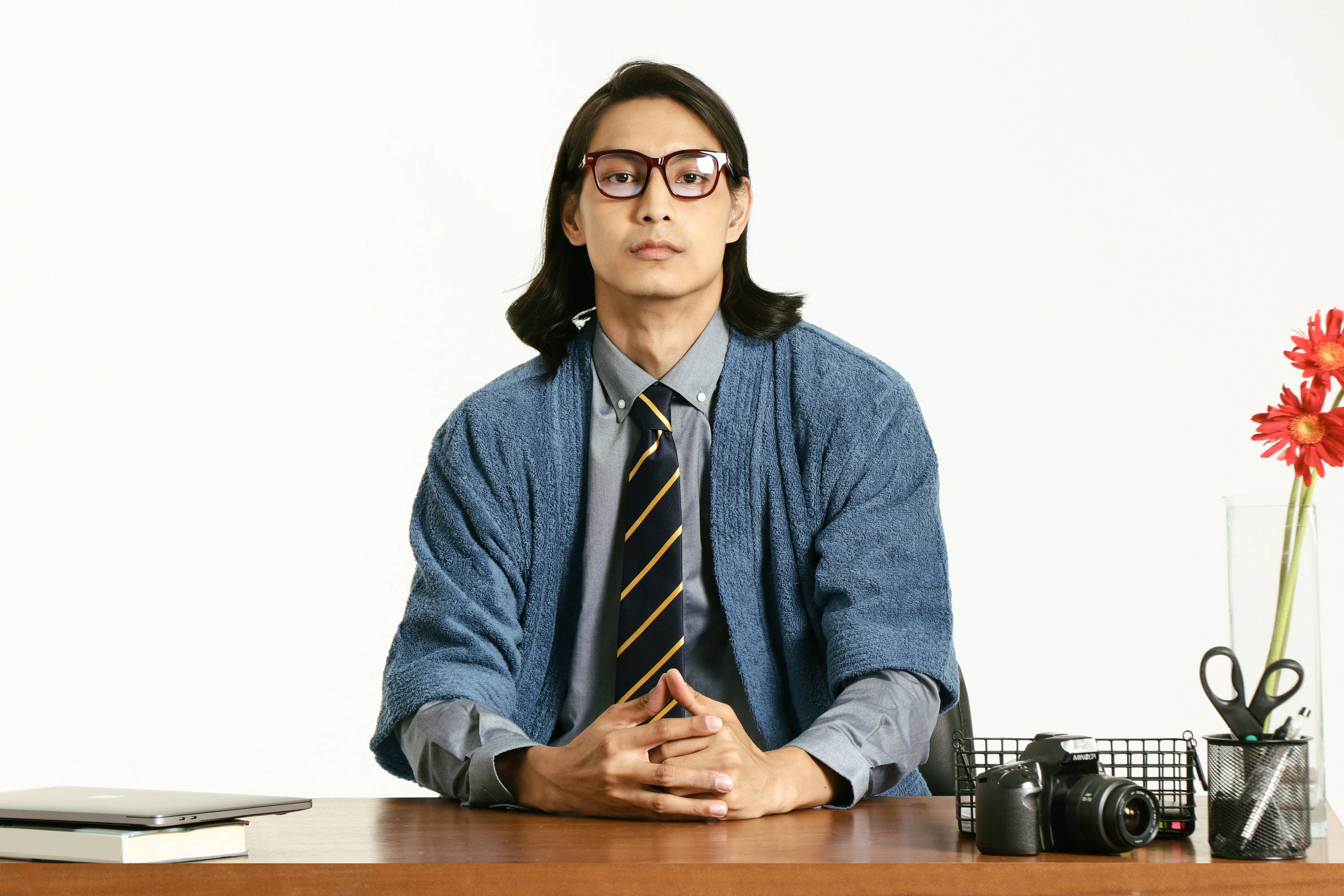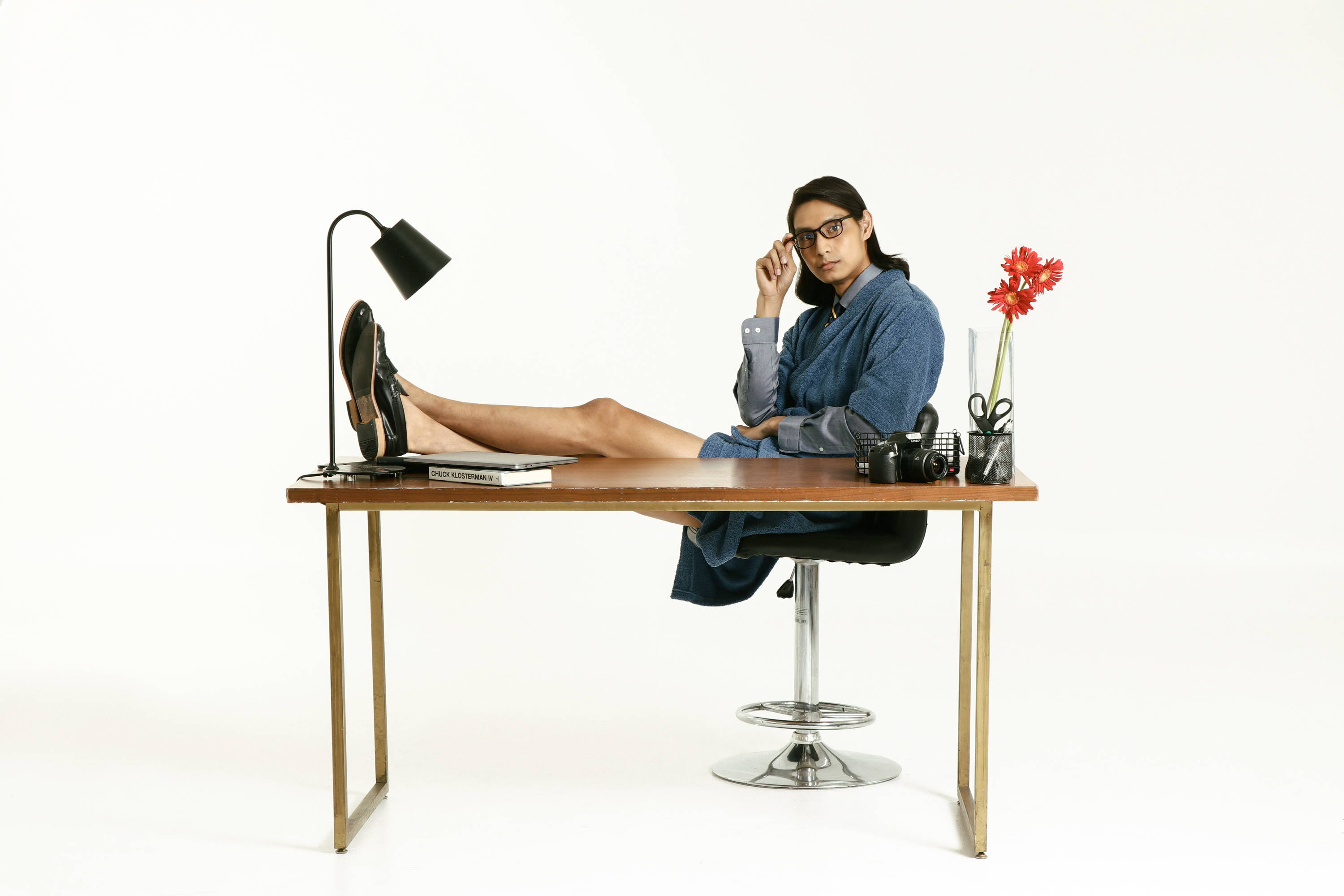 Executive comfort
The smoking jacket is a handsome article of clothing that gentlemen don when they retreat to smoke cigars after dinner. Whether on-screen or in real life, it often comes in the form of a chic robe in plush velvet and worn with a shirt and tie, and a pair of smoking slippers.
We're taking cues from this iconic fit as we dress for meetings and spreadsheets behind our computer screens. Pair your favorite robe—velvet or otherwise—with a well-cut shirt and silk tie. It's smart, comfortable, and who doesn't like robes?
Light In White
A well-made white button-down shirt is timeless. That's a fact. As we navigate our new work wardrobe, a white shirt can be your best friend. Think of it as a beacon that can stir you to the right sartorial decisions. It can come in different fabrics, cuts, and styles, but the simplicity of the white button-down shirt may work as a blank canvas.  
kate spade new york reworked the classic piece into an oversized silhouette with sharp lines and cut in a leaf lace fabric that exudes the brand's signature feminine wit. Old Navy kept the signature elements of the beloved wardrobe classic but made it more wearable in our climate with a lightweight broadcloth fabric. We're wearing both pieces with a pair of swim shorts—that can work for both men and women—from Lacoste.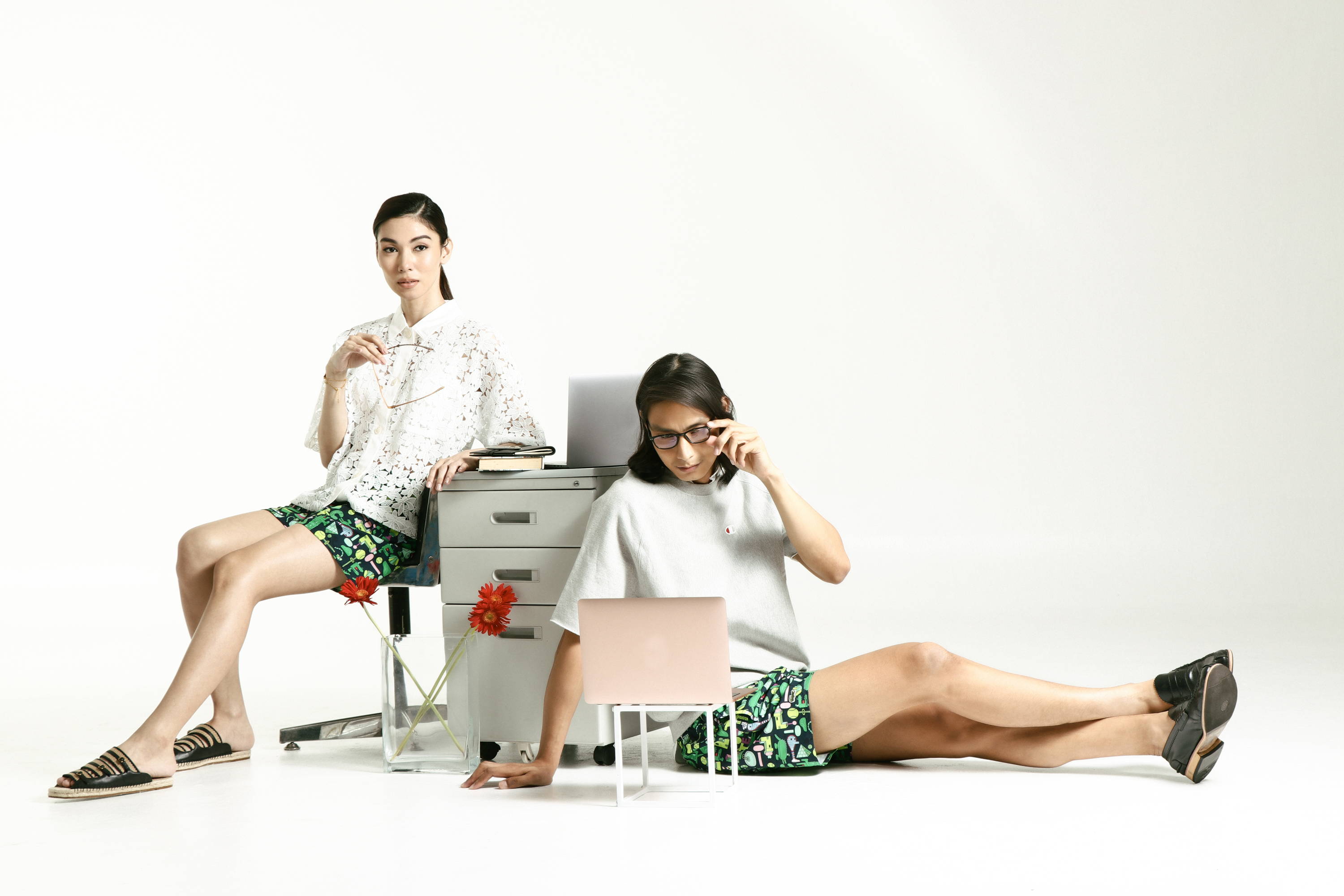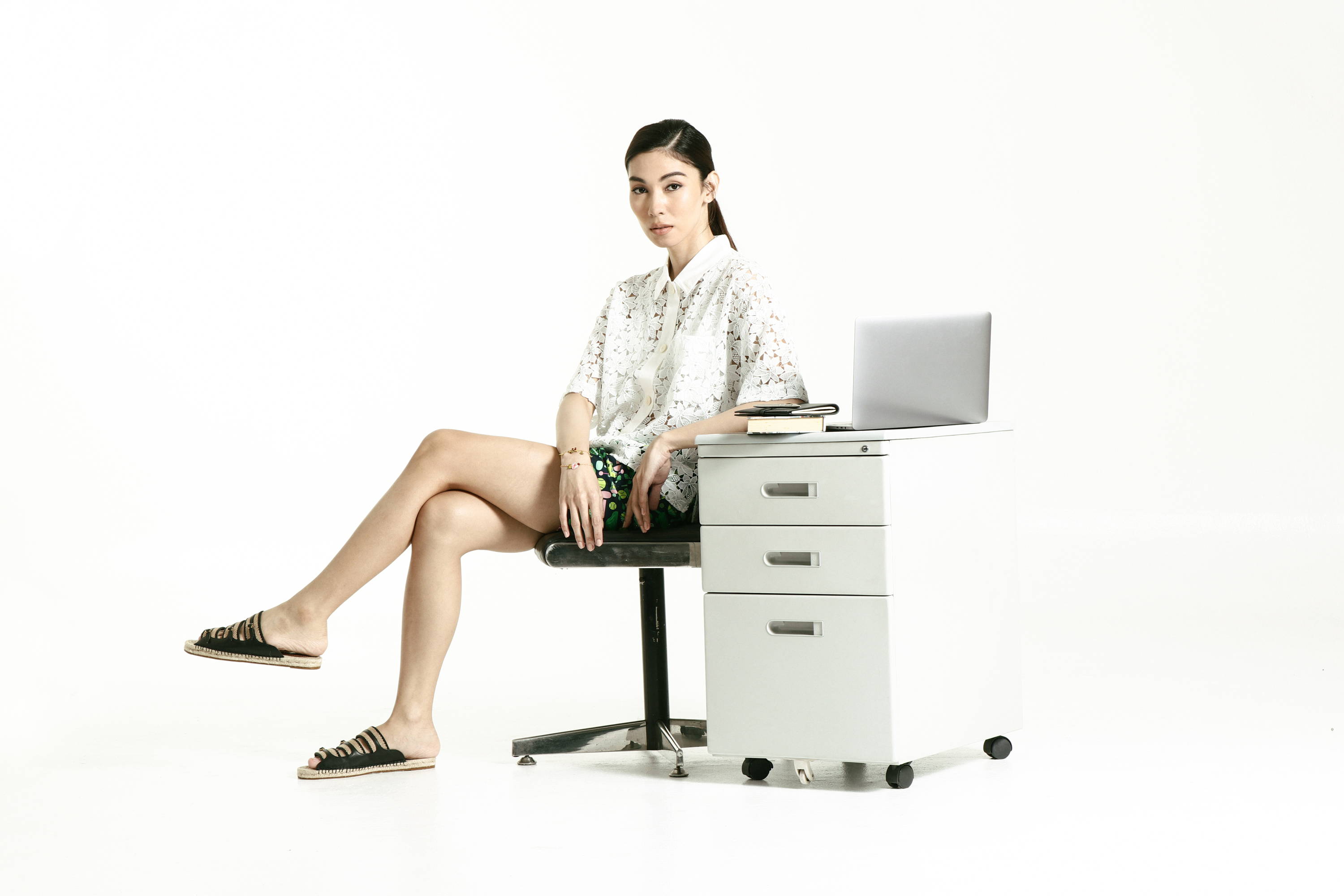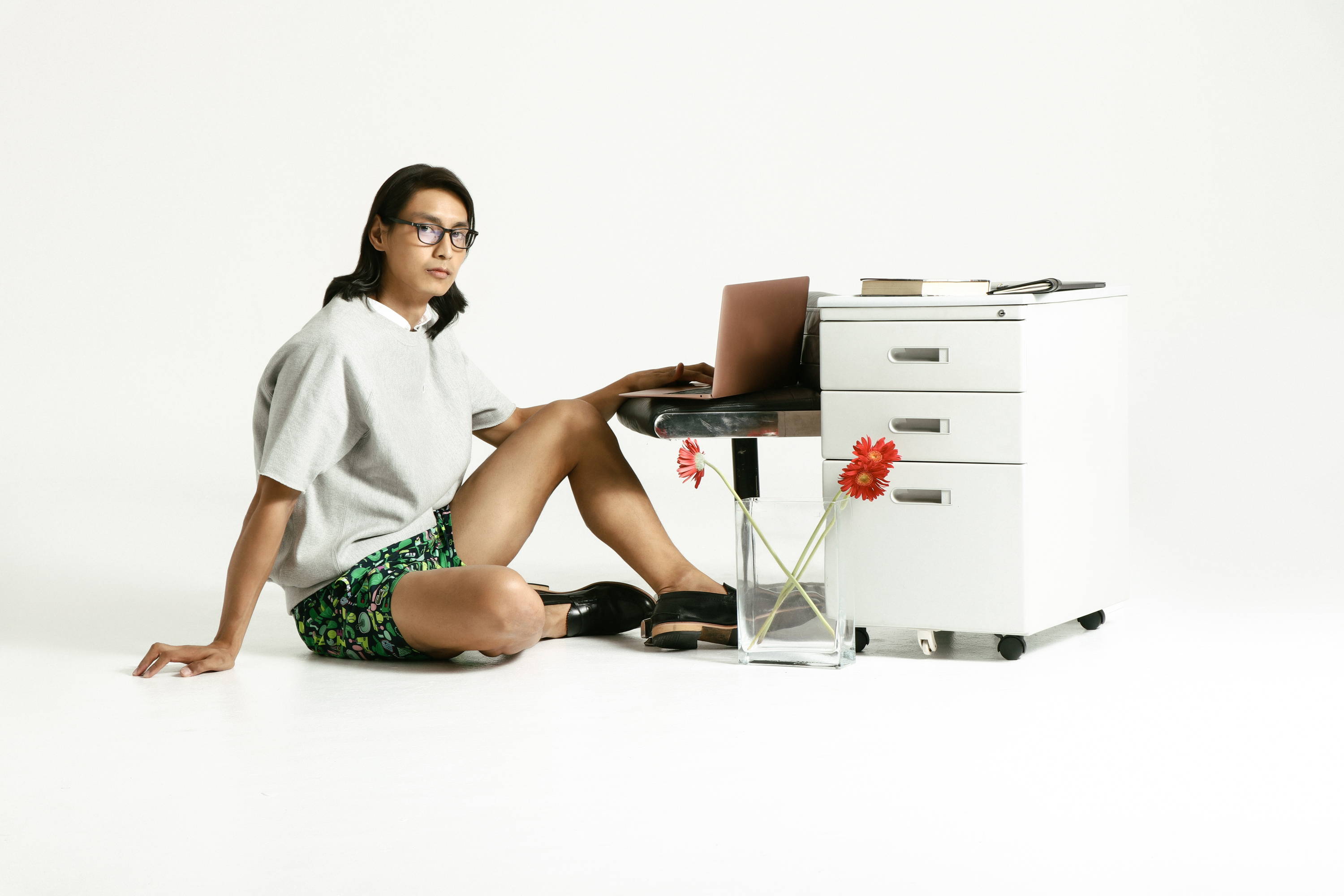 You've heard of casual Fridays, but we're flipping the script to deck it out for the end of the workweek. We're not telling you to put on a suit and tie, rather wear a look that makes you feel good and dressed up.
From a shirt dress and comfy sweater to a hoodie worn under a lightweight suit jacket. Bring out your sense of style in celebration of the weekend.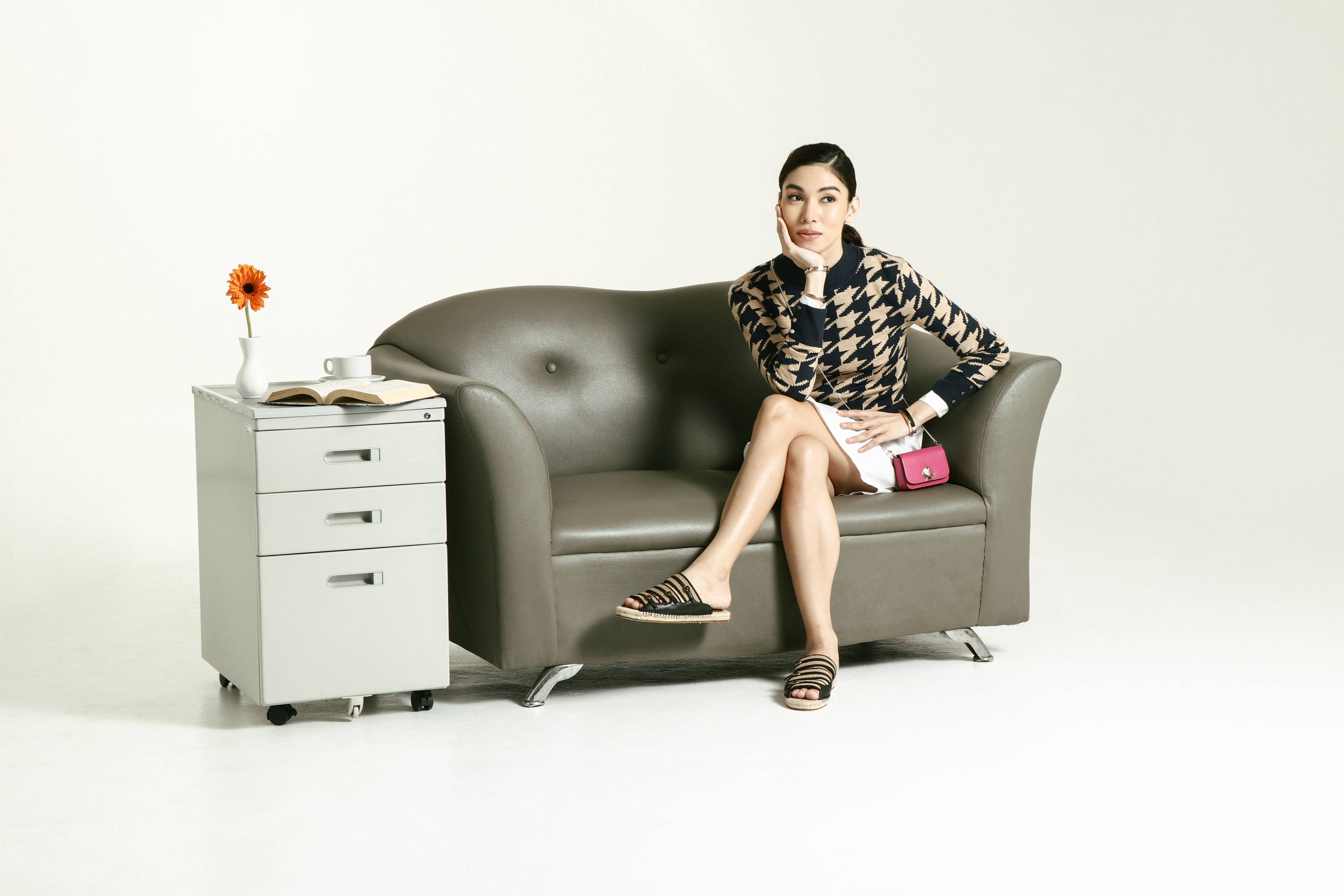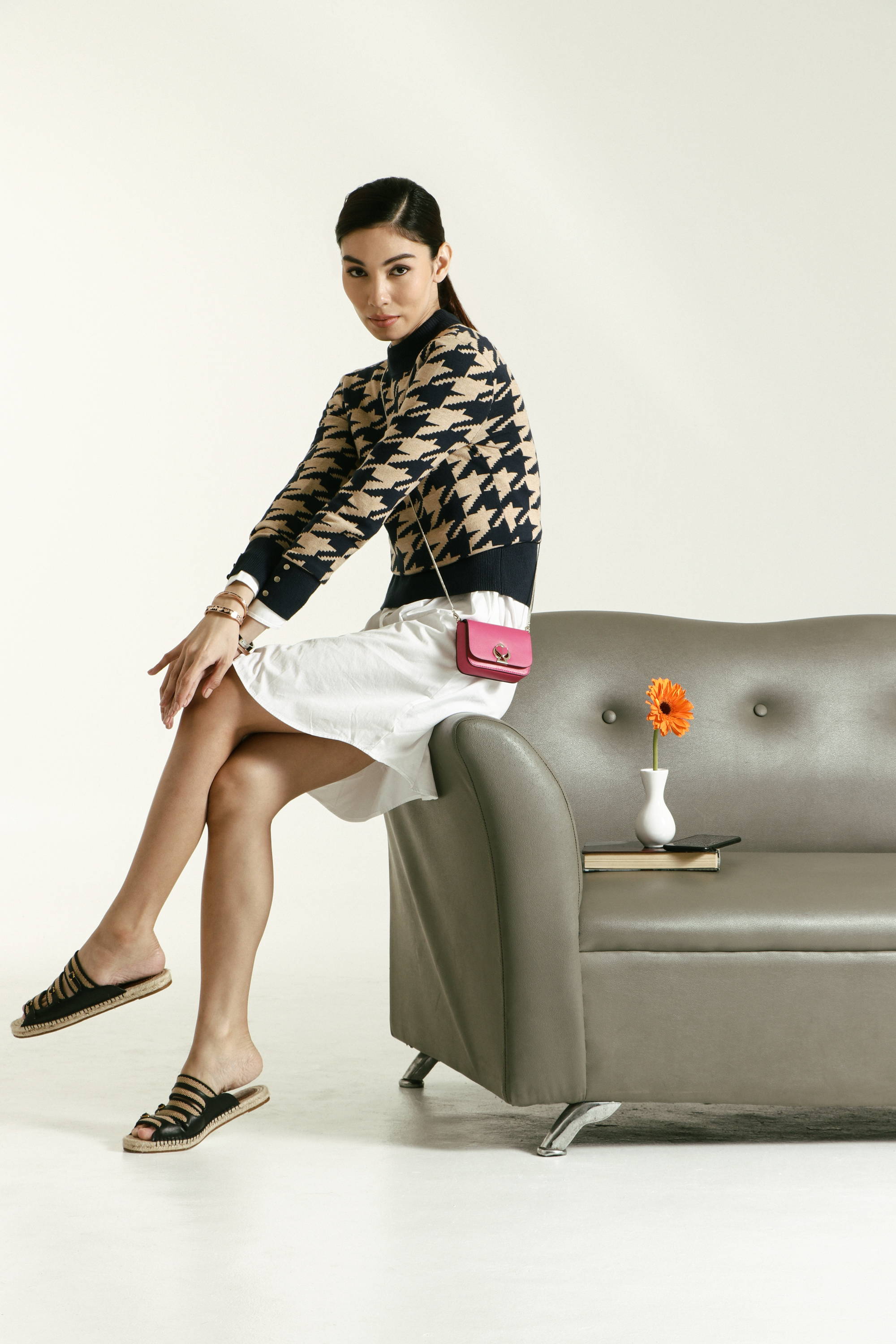 Photographer: Oliver Tam
Creative Producer and Stylist: Timothy Diao
Art Director: Kevin Dexter Magno
Production Coordinator: Elaine Contreras
Styling Assistants: Patty Mendoza and Mica Carreon
Makeup: Michelle Literal and Gaile Palma
Hair: Alrea Cruz
Model: Manch of IM Agency and Taki of Elite Manila
Production Stylist: Mica Carreon and Claudine Vizconde
Shot on location at Parallax Studios
---