Delightful Dress-Up Ideas for the Kids
Sprinkle in some exciting dress-up activities for your kids no matter what the occasion is
While we all enjoy celebrating holidays like Valentine's Day, in the grand scheme of things, you don't need to have a special reason to enjoy fancy dinners, flower bouquets, or strolls in the park. And whether it's given to parents, friends, and of course, our darling little ones, the month of February is all the more special because we celebrate love in all its shapes and forms.
Although most people are staying in, there are still a number of ways to celebrate with your little ones without having to exert too much effort in planning the day. After all, who wouldn't enjoy dressing up fancy at home with the kiddos, right?
We've curated an adorable little list of fun dress-up activities you can enjoy with your children. The best part? It works just as well at any day of the year—whether it's February, December, or anywhere in between.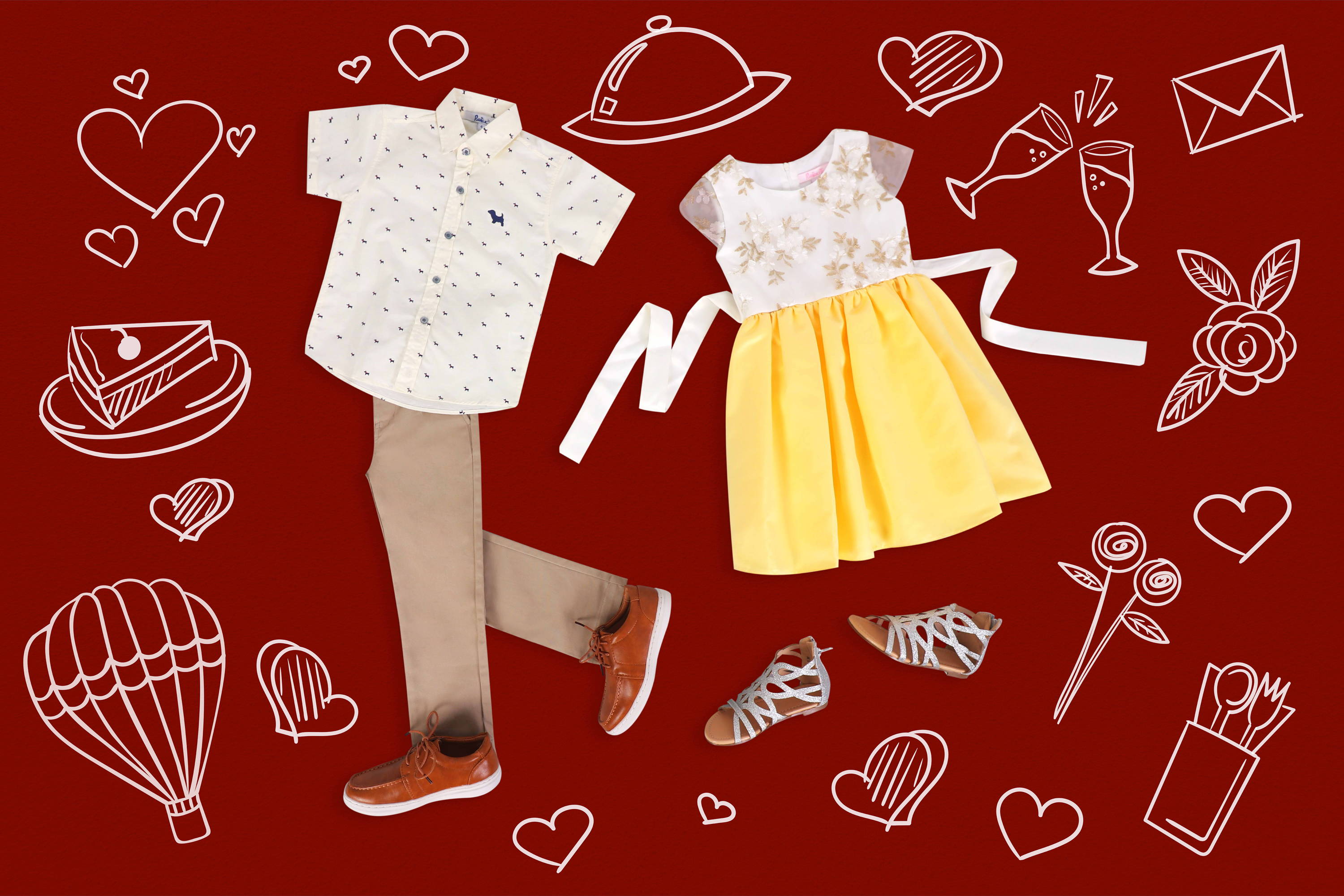 fanciful FUN-FILLED dinner
Kids love emulating adults. From dress-up games and pretend play, it gives children a sense of importance and independence. And what better way to dress up than for a fancy dinner party for the family right at home?
Suit up your little ones in some of Rustan's best smart casual wear for kids, like the beautiful Sansa Lace Dress from Rustanette. Pair it up with the chic, striking Silver Liberty Sandals from Meet my Feet. For the boys, a nice pair of khaki trousers–like the Skinny Built-In Flex Uniform Pants—and the lovely Keegan Short-Sleeved Printed Polo from Rustan Jr. completes his dashing look. Spend the night with a fancy homemade dinner, and end it on an even fancier note with a lovely little photo shoot so you remember the night for years to come.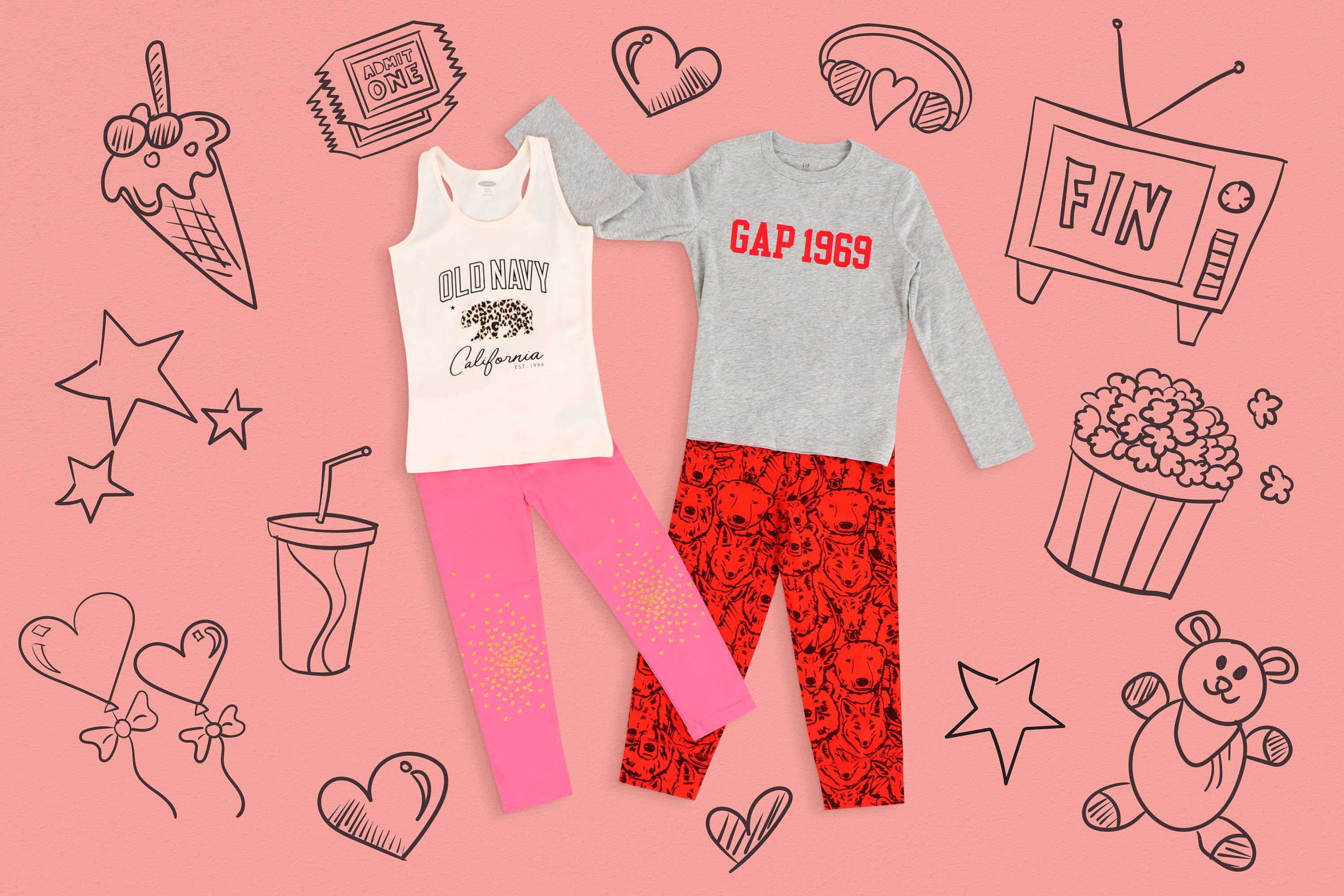 movie night Pajama party
Something kids are always sure to love? Movies. Open up your Netflix account, pick a favorite Disney or Pixar classic, and gear up your angels in the comfiest sleepwear from Old Navy, Debenhams, and Gap Kids. The night isn't complete without your bowl of popcorn, sweet treats, and your kids' favorite juice or soda, so make sure they help you prepare all of those yummy munchies before hitting the big screen right in the living room.
PICTURE-PERFECT BACKYARD PICNIC
Just because we're staying at home, doesn't mean we can't have a fun-tastic picnic right in the backyard. Prepare an outdoor blanket, baskets, and delectable treats for a lovely afternoon under the sun. Dress up the little ones in crisp and comfy outdoor wear that's perfect for running around and getting that much-needed exercise. Fresh, breathable shirts like the bright and colorful Dwayne Striped Polo Shirt and the fun and quirky Softest Lattice Back Tee are perfect for little makeshift photoshoots right at home, and trousers like the British Khaki Cargo Shorts and Rolled Fray-Hem Jean Shorts make sure that your kids can jump, skip, and play to their heart's delight.
Remember: Staying at home doesn't mean we have to stay put; it gives us the perfect chance to dish out the creativity needed to make wonderful, long-lasting memories your kids are sure to remember for years to come. When they look back at their dress-up photos, they'll think back fondly on the effort you've poured out just for them–all made from love.
Photographer: Oliver Tam and Frances Ulit
Creative Direction: Una Kapunan and Allan Ayento
Art Director: Kevin Dexter Magno
Producer: Elaine Contreras
Shot on location in Parallax Studios, Makati
---