Changing the Food Game
For Chiqui Mabanta, New Year's resolutions aren't just things you list down at the beginning of the year. They are goals she sets out to do and achieve
Interview by Nicole De Los Reyes
Some predictions for 2020: One, sustainability will continue to be a top priority. Two, plant-based diets are set to become one of the biggest food trends of the year. Three, self-care is going to be huge, with many young people investing in activities such as yoga and mindfulness.
For Chiqui Mabanta, these are not trends, but the lines along which she's been living her life for the past decade. A vegetarian restaurateur, forest preservationist, disaster relief volunteer, and yoga practitioner, she puts into action what many of us are listing down as our new year's resolutions this year.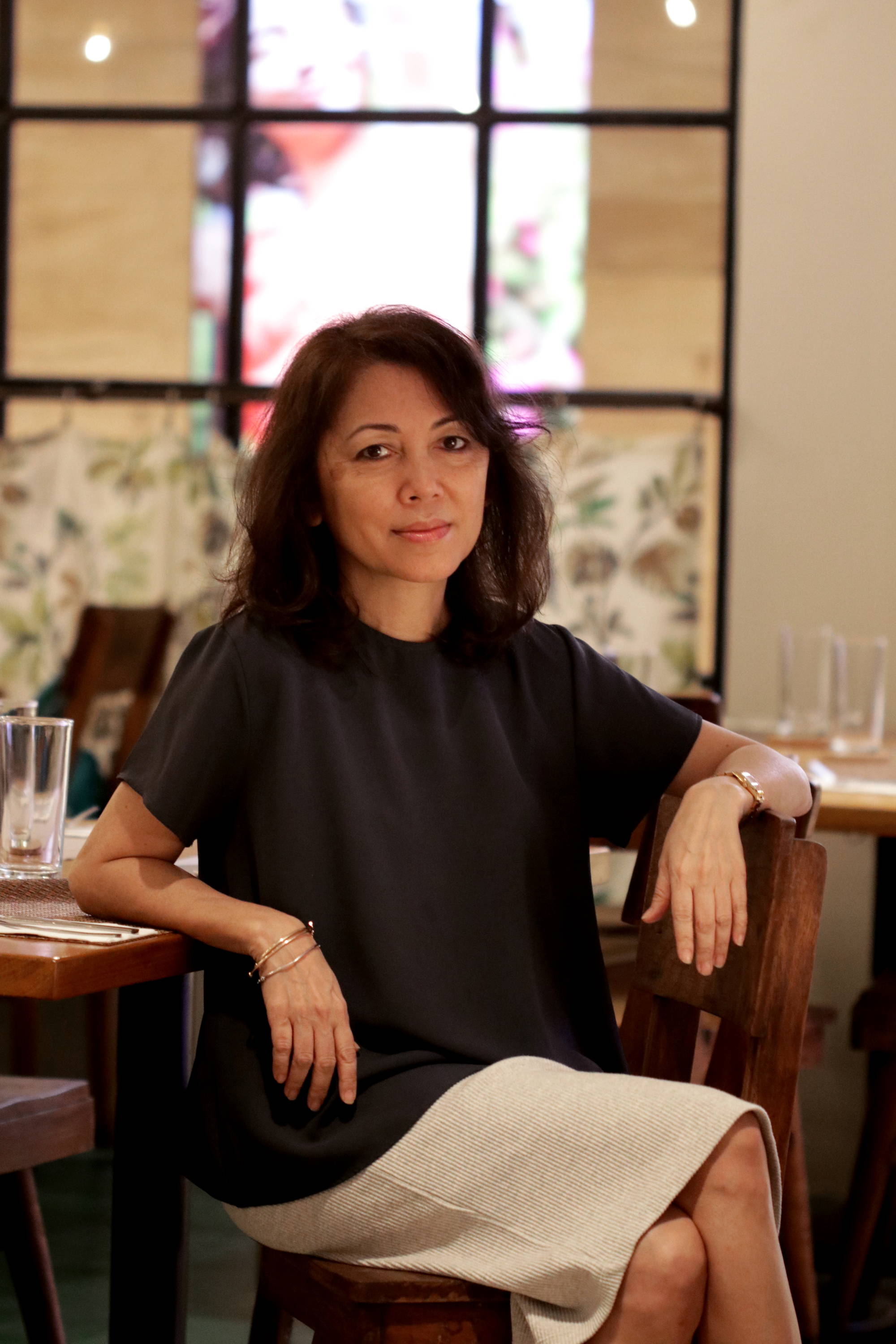 Pause and Reset
"When I was in my 40s, I started meeting people who made sense," Chiqui explains over tea at her restaurant Corner Tree Café.
"It was sometime around 2010, after I broke up with a longtime boyfriend, and finally had time to do things for myself. I started joining workshops and retreats, and doing yoga. It was a year I said 'yes' to everything," she says.
Her year of "saying yes" took her to a spirit festival in Bali, an art therapy class, and other enlightening pursuits that she had never thought of doing before.
"I started learning tools like meditation. I was trying all these different, new things. I think that's how you 'reset,' when you start going outside, and exploring what's beyond your comfort zone," she reflects.
Reflecting how she came from a ten day silent Vipassana meditation retreat in 2012, she shares that, though it was challenging to meditate for 11 hours a day, the practice gave her mind a much-needed reboot.
"My brain was so clear after!" she says, "The first two weeks after the retreat were the most productive I've ever been in my life. There were things I had been meaning to do for a while that I was finally able to get around to. I felt really focused, and all these ideas started to flow. Even memories of things I'd long forgotten started to come back to me."
It's these moments of discovery that Chiqui somehow finds herself yearning for. It was in this same vein that she stumbled upon her calling of introducing the market to an elevated and accessible version of vegetarian cuisine.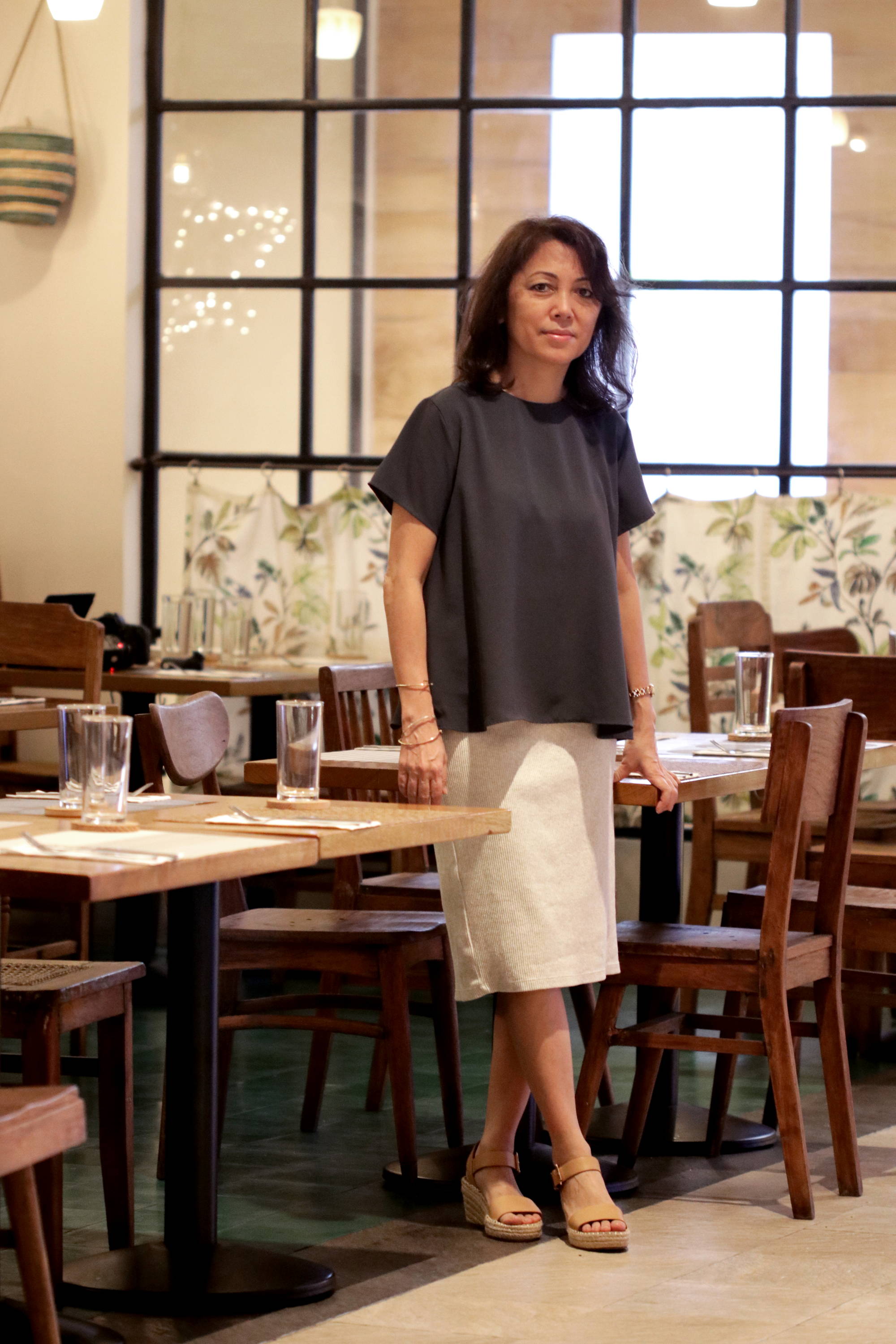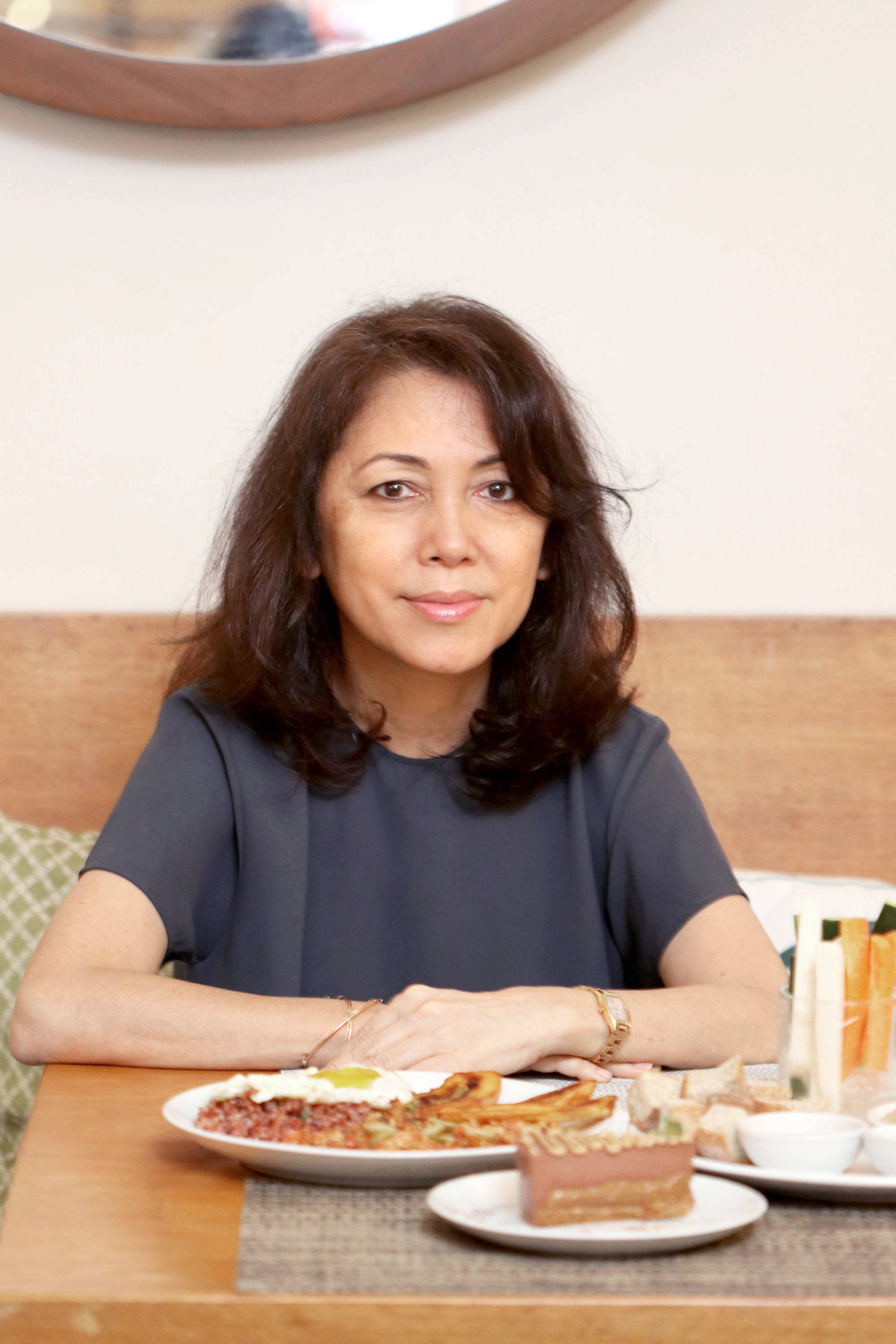 The Seeds of Inspiration
Chiqui comes from a family of restaurateurs. Before she branched out on her own, she was working with her brothers at the food chain Mexicali, which is also part of the same group that owns El Chupacabra and Crying Tiger in Poblacion.
She first became interested in vegetarian cuisine through her sister, who lives in London and is a practicing vegetarian.
"When I would visit her, she would cook. She'd whip up a pasta with zucchini and parmesan. I became super intrigued with the food. At the time, I wasn't even thinking about health or the planet yet. It was just this whole world that I hadn't discovered!" Chiqui says.
From that point on, she became obsessed with vegetarian cuisine. "I had like 50 cookbooks!" she laughs. She would eat at all the vegetarian restaurants in London and Brighton. The food was presented in a way she had never seen before.
Back home, vegetarian cuisine was typically served as food court fare, usually in the form of stir fry or salad. Meanwhile, overseas it was becoming more mainstream and sophisticated. It wasn't such a fringe cuisine anymore.
Restaurants were popping up in all the major capitals of the world such as New York and Sydney. They were starting to experiment with making meatless gourmet dishes, and serving them with wine.
Chiqui waited for someone to open a similar concept in Manila. When no one else dared to, she decided to do it herself.
"I wanted to elevate the cuisine, but it was a struggle getting there," she shares, "People were discouraging me. They would tell me they liked my food, but they didn't believe the Philippine market was ready for it yet."
However, Chiqui was unfazed by the naysayers. She was confident that her food concept would take off for the same reason others thought it would fail: because nothing like it had been done in Manila before. "I felt that since I liked the food, others would too," she says.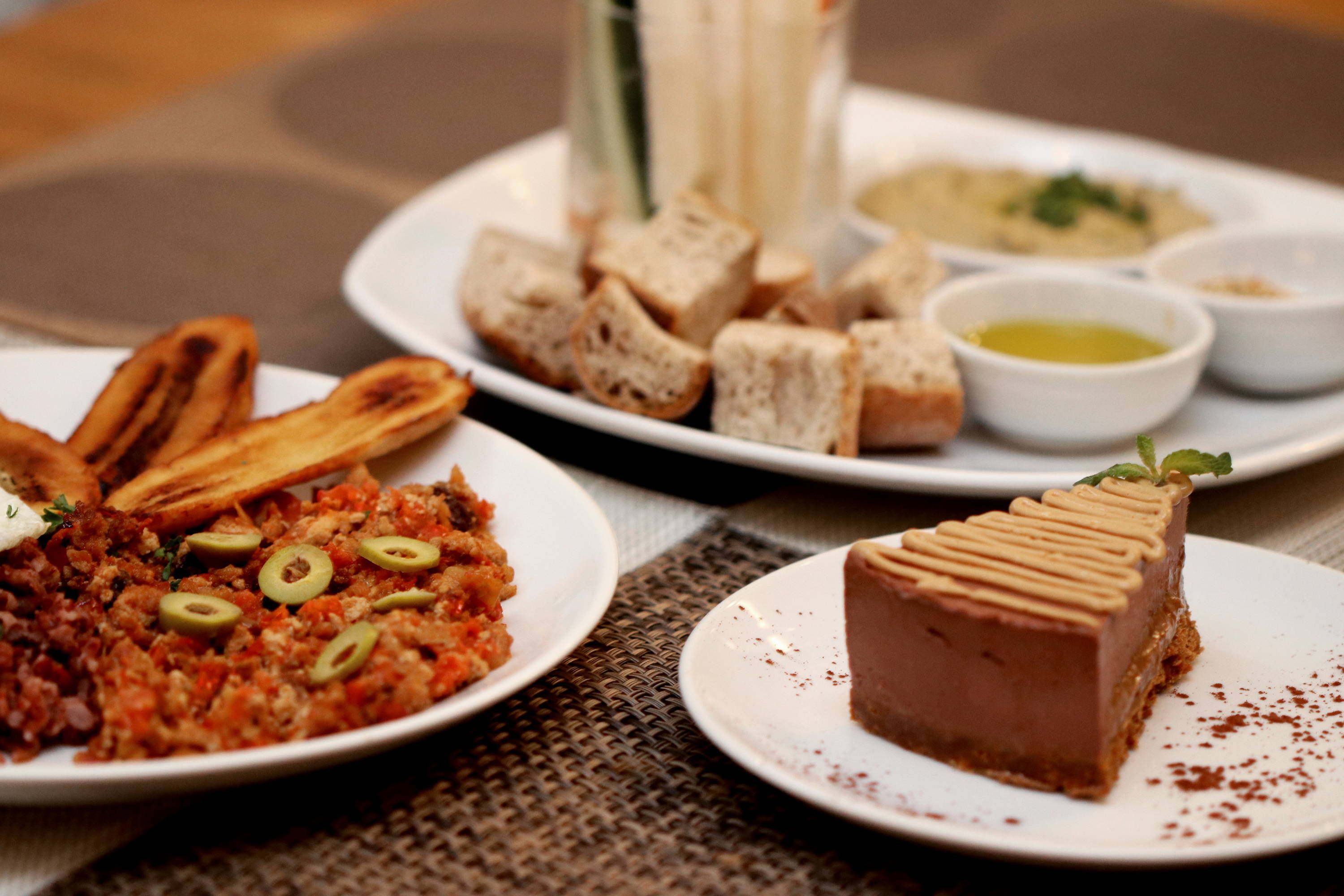 A New Era for Eating
In 2009, she opened Corner Tree Café at its very first location on Jupiter Street, Makati. It was well-received.
"As soon as we opened, they were ready! They didn't even know it," Chiqui laughs. "My first customers were older women. They would go up to me, gently hold my hand, and say, 'Thank you'."
Chiqui's intuition was on the mark. Manila had been waiting for a concept like this. It was the first restaurant to offer an extensive range of meatless options.
It wasn't only a novelty for the Philippine market. Australian customers would also come in, look at the menu, and exclaim, "This is just beautiful!" She's also hosted many famous visitors to Manila who seek out her cosy restaurant.
"I feel if I open too many branches, my restaurant will lose the essence of what it is."
— Chiqui Mabanta on her vision of Corner Tree Café
Abroad, they were accustomed to being presented with much fewer choices on the menu. But here was vegetarian cuisine that was Pinoy style. Whether you define comfort food as sandwiches or curry, Corner Tree offers it.
"I'm not a creature of habit when it comes to food," Chiqui says, "I didn't want to get bored with the food. I need variety, which is why it's such a huge menu."
The food choices at Corner Tree Cafe cut across different cultures and locales. Mediterranean-inspired dishes are served alongside local and Asian favorites.
Where else can one sample Greek filo triangles, Japanese seaweed salad, Thai veg curry, and arroz a la cubana all in one place?
"The nice thing about vegetarian food is that you're not restricted to any particular cooking tradition. You can go wherever you want with it, and this was very exciting for me," she shares.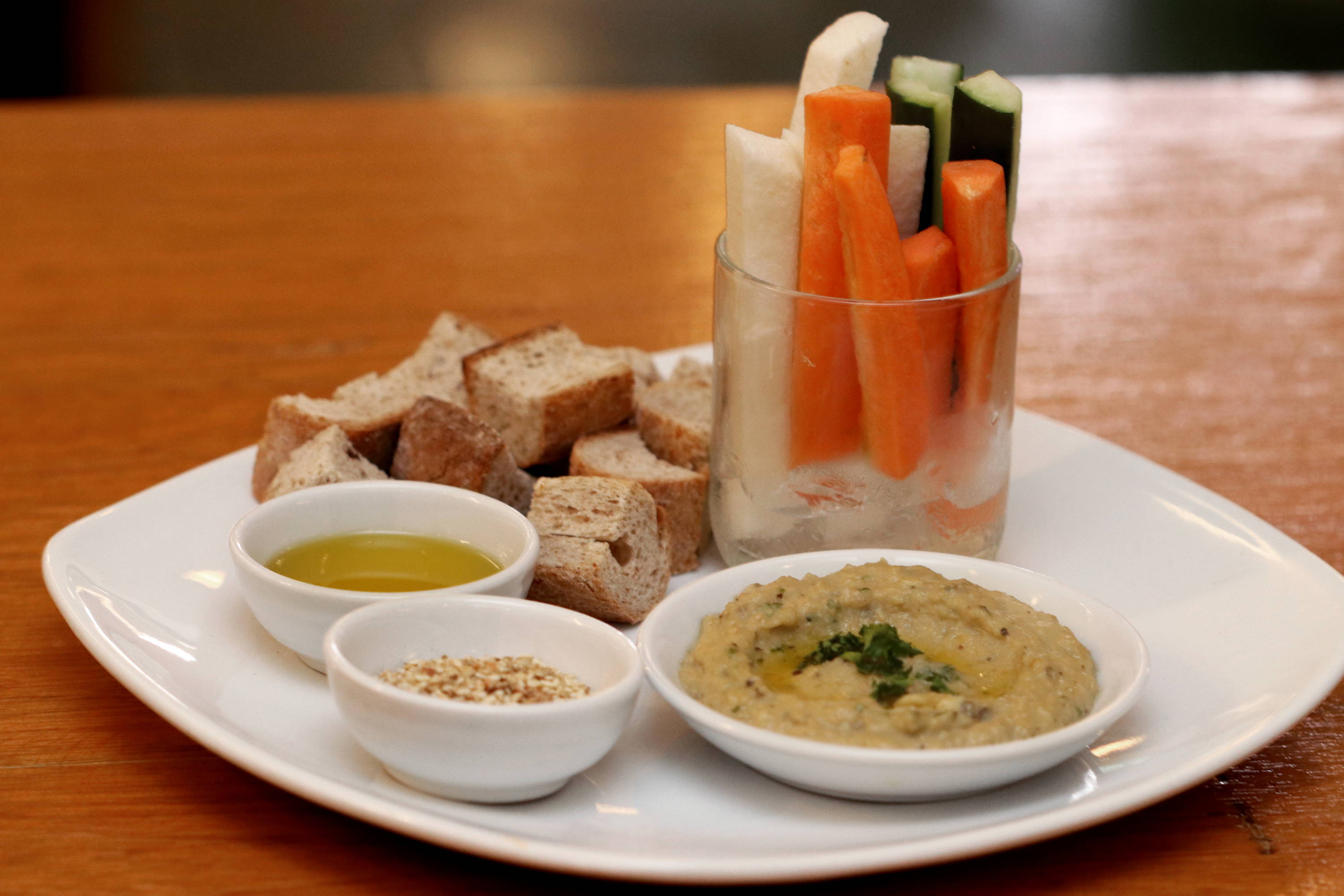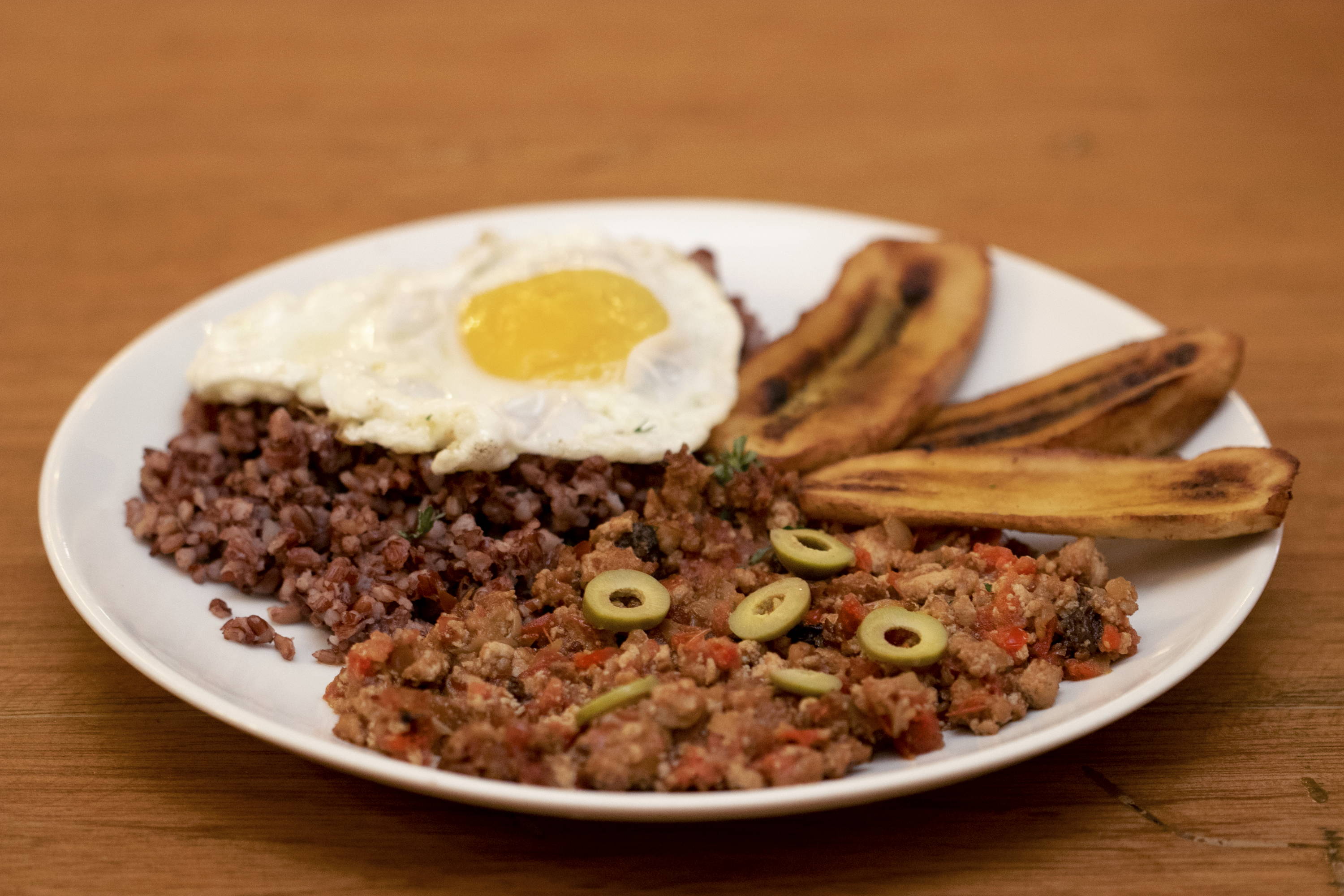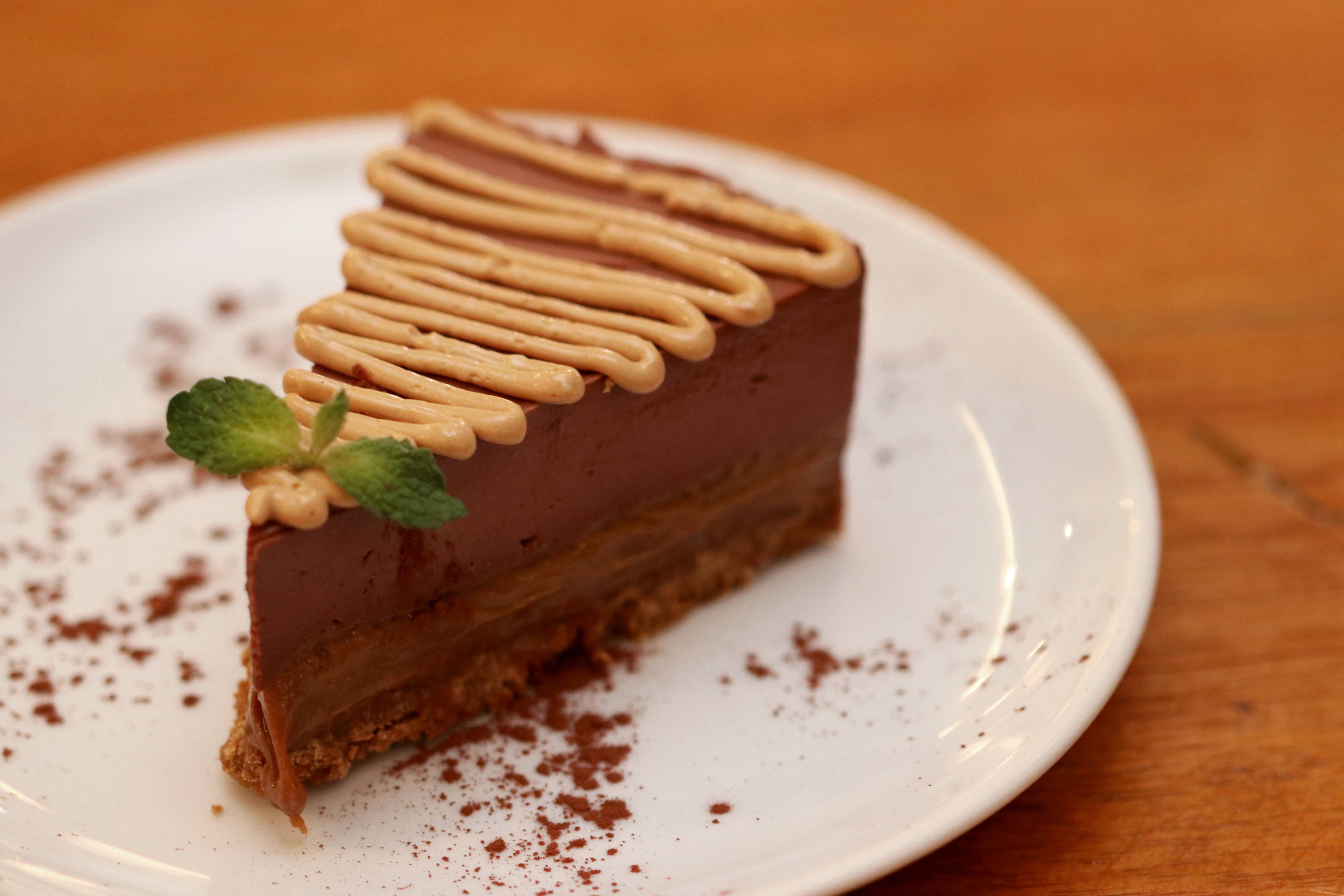 The Last Living Forest in Manila
Aside from her restaurant, she's been involved in preserving another green oasis in the heart of Manila since 2003.
"I discovered we had a forest there called the Arroceros Forest Park. I met with the people who created it, all of them women. The government was planning on building on the grounds, so I joined a group called the Winner Foundation to help put a stop to it."
It was a long battle with city hall, and they lost. Their fortunes changed when a new mayor was elected into office, and the forest was given back to the group. Currently, Chiqui is the president of the foundation.
"We're very involved in keeping it alive and existing," she shares, "It may be tiny, but it would be a tragedy if we lost this only forest park in Manila."
It took ten years to create the forest, and the group started it from scratch. "We want it to serve as a model for other cities and areas, to show that it's possible to build and preserve their own forests. It's unbelievable how simple it is to create a forest park, but no one is doing it, and it's a shame".
Like the forest, Chiqui's everyday life is itself a model and inspiring example for how we too can eat well and live better for the next coming decade. She's never been the type to tell others what to do. Instead, she shows a lot of compassion for her customers, making it as easy as possible for them to open up to a way of eating they aren't familiar with.
"I'm not a purist," she says, "I respect the place that each person is in, because I myself know that it's hard. I believe in kindness above all else. But at least, you see more Filipinos getting their foot in the door when it comes to embracing vegetarian cuisine, and that's all I really wanted."
Chiqui's Picks
Still trying to come up with ideas on how to reset for the new decade? Whether you aim to eat healthier, hydrate more, travel to more wonderful places, or have quality time on your own, Chiqui recommends you get yourself started with these items:
Photographers: Oliver Tam and France Ulit
Sittings Editor: Maggie F. Francisco
Production Coordinator: Elaine Contreras
Shot on location at Corner Tree Café, Power Plant Mall, Rockwell
For more information, go to cornertreecafe.com, like Corner Tree Cafe on Facebook, follow @cornertreecafe on Instagram
---