Arts and Kisses
Interview by Maggie F. Francisco
Some artists use oils to create paintings. Others use acrylic or watercolor. Alexis Fraser—or "Lipstick Lex," as she's known to her 20,000-plus Instagram followers—uses lipstick.
"My art is literally made with love!" Fraser said in a Zoom interview. "I've been in love with art from the very beginning. I knew from an early age that I was always going to be in this creative path but I never believed that being an artist was going to work in my favor." She figured, she was going to get a degree in education in college. "I figured, if I can't create art for a living, then I'll teach art.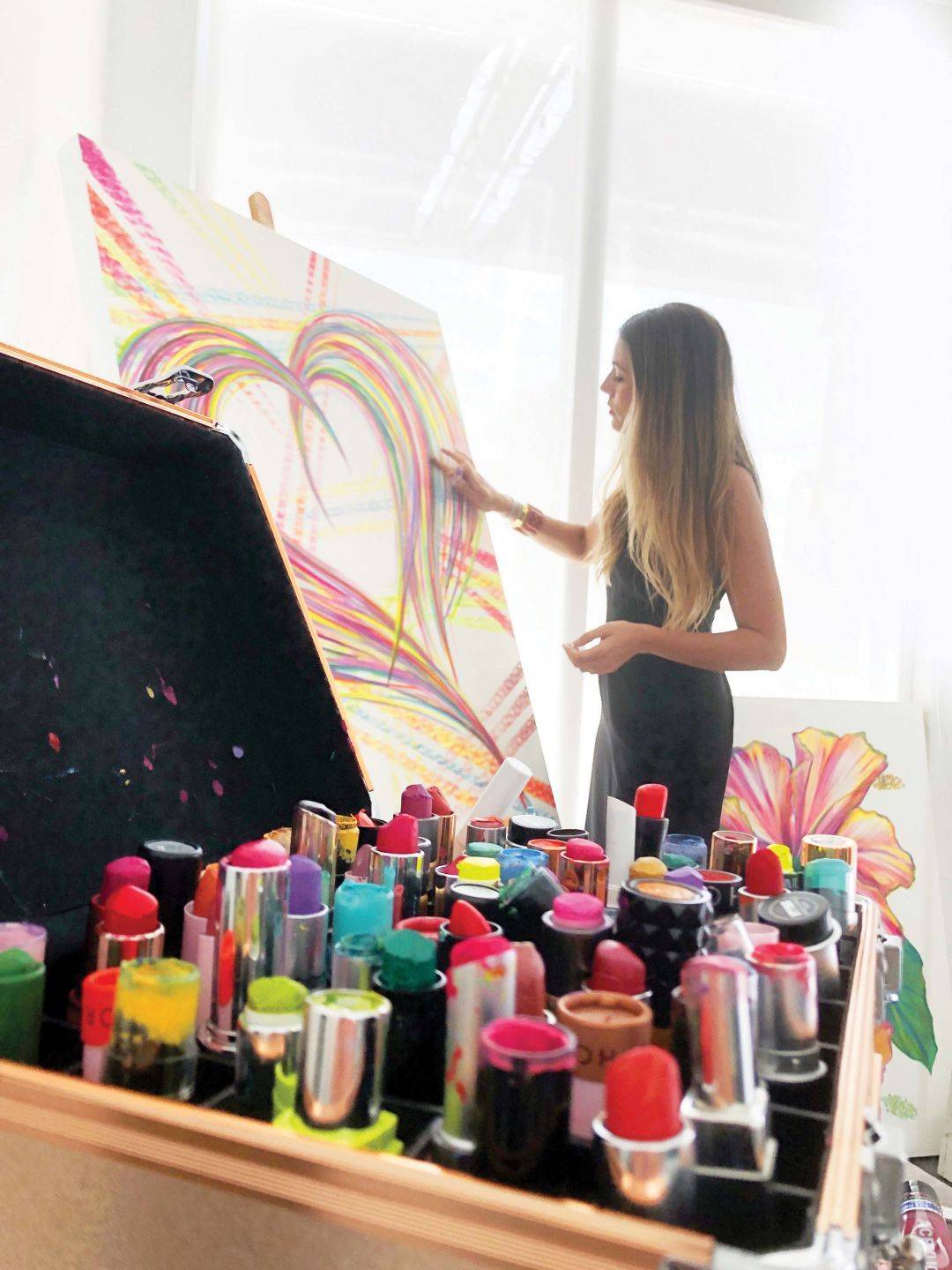 Fast forward a few years with her degree to teach secondary art in hand and there were very little teaching positions apply for in her field at the time. So, while waiting for classrooms to open up, she started painting in her spare time. She painted a lot! "I experimented with numerous mediums and studied varying subject matter while trying to find my voice as an artist," she revealed.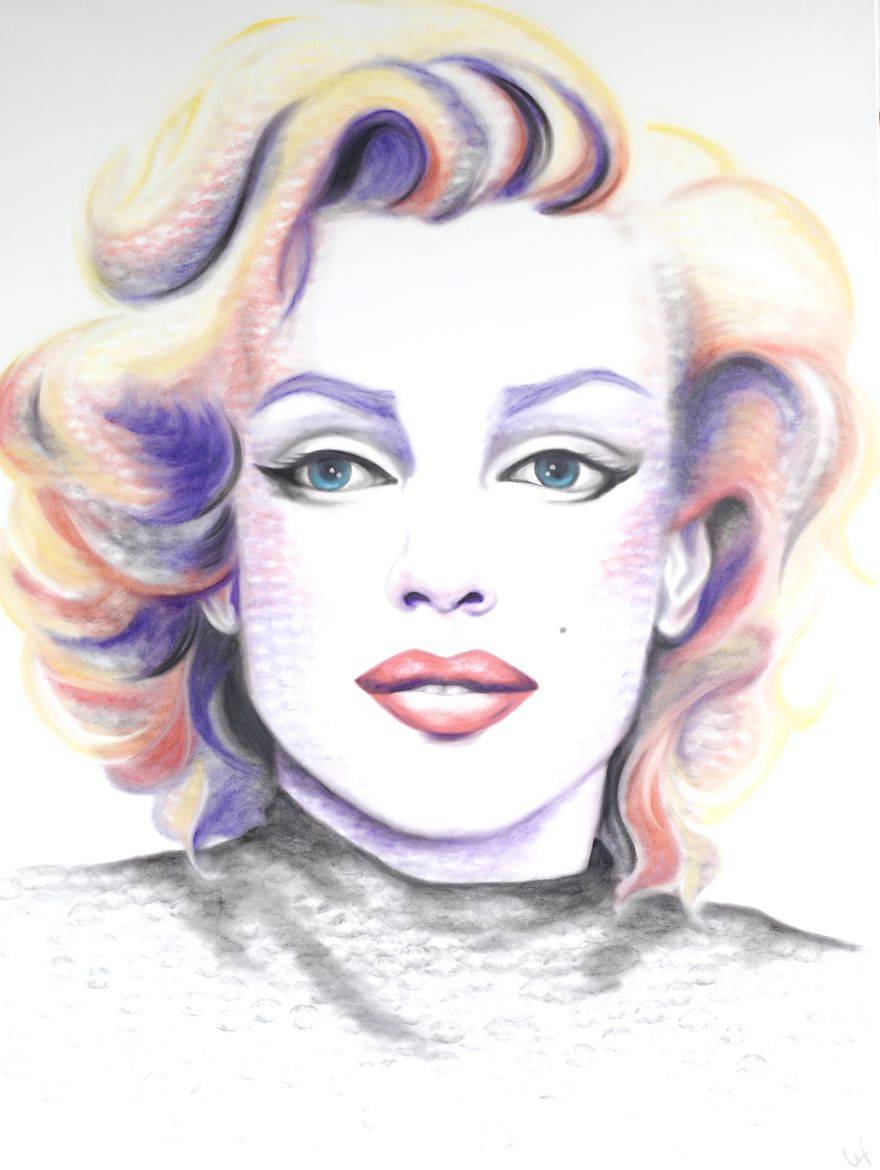 She would post some of her creations on Facebook now and then. Fraser said, "Folks would ask if the piece was for sale or if they could commission me to create something specifically for them." This excited her and gave her hope that if she could just find her voice—her niche—then she can actually do art for a living.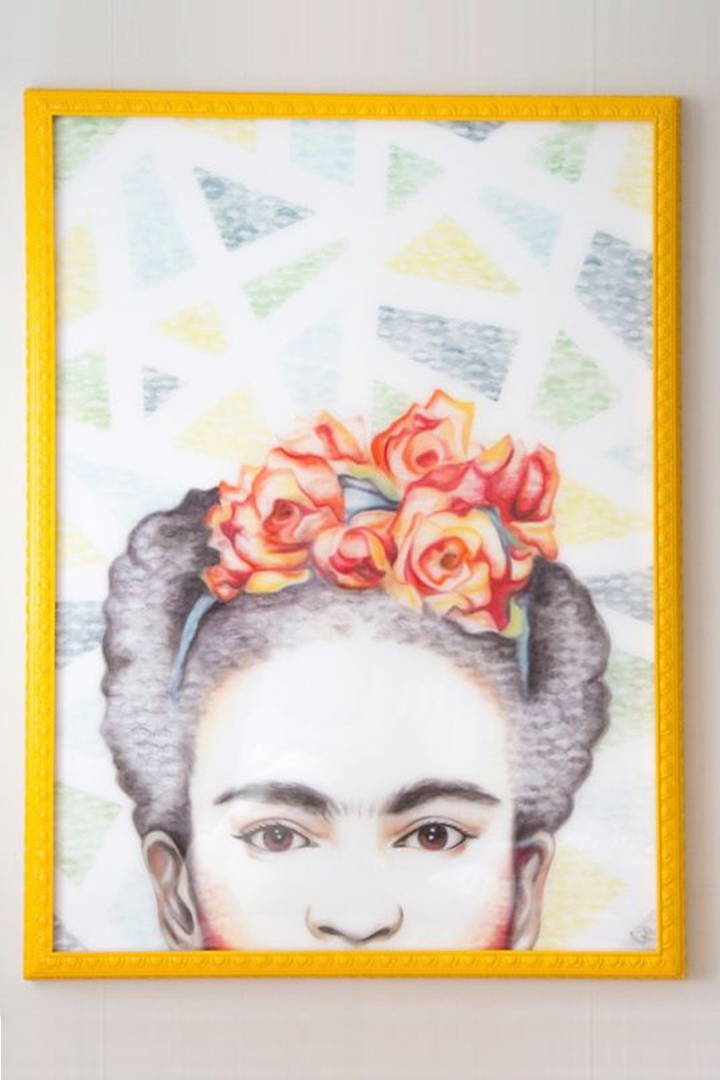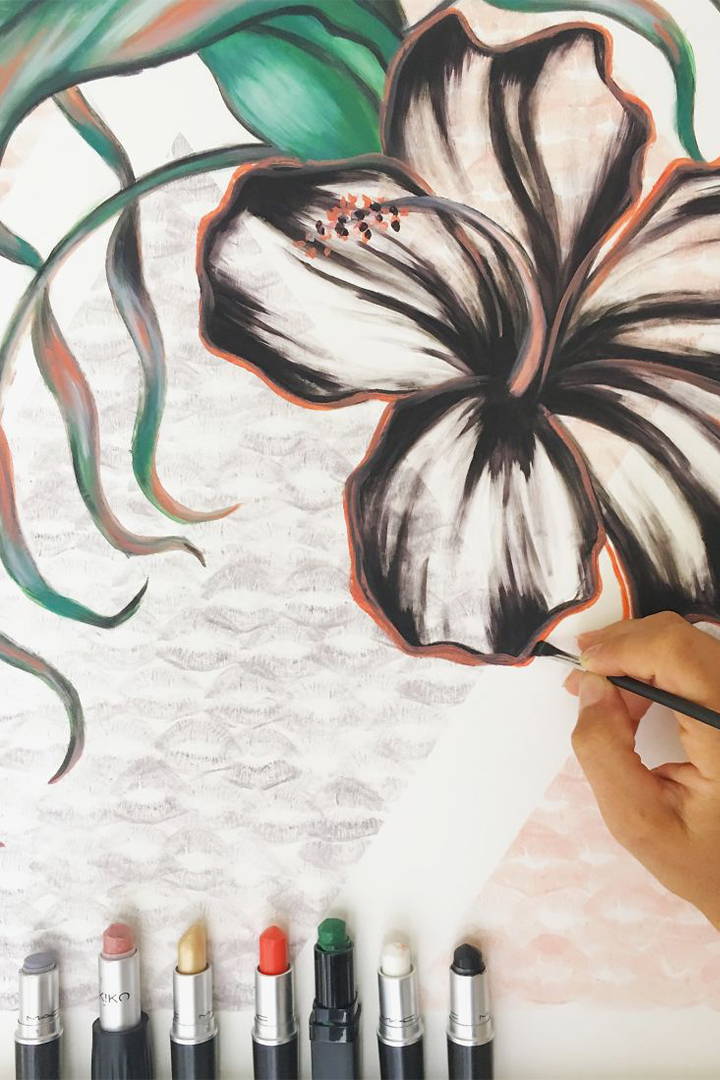 After many years of exploration, it was in 2012 that the lipstick medium opened itself up to her.
Fraser recalled, "I was about to create a very large portrait of Marilyn Monroe and decide that I would create her portrait in an unconventional way that would still correlate with Marilyn."
She continued, "The idea of creating her with lipstick and kiss prints popped in my head because she was always blowing kisses and was always so
glamorous. It just felt so feminine and appropriate—so Marilyn!"
She began working on the portrait, sealing it with actual lipsticked kisses. Her husband Josh filmed the entire process, and the video they posted gained thousands of views and set Fraser down a career path as a lipstick artist. In 2014, she branded herself "Lipstick Lex" and built her first website.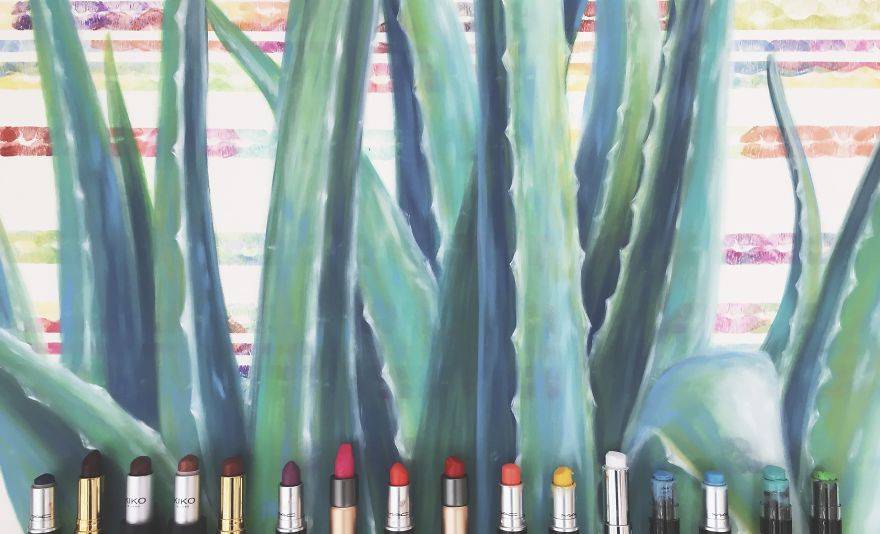 According to Fraser, each artwork is produced any time from two hours up to
three weeks, depending on the size. With over 100 lipsticks in her art studio, she shared that she uses a lot of different brands for her work. "There are some that I tend to gravitate to more often, particularly because they have a wide color range. My top four brands I enjoy working with the most are MAC Cosmetics, NYX Cosmetics, Kat Von D Beauty, and Urban Decay!"
So how did it feel using lipstick as her medium? "Surprisingly, a single tube of lipstick can last pretty long! When I paint or draw directly onto the canvas with the lipstick, it eats away at the tube pretty quickly," she said. "However, when I apply the lipstick to my lips to repeatedly kiss the canvas, the tube will last through quite a few paintings."
But she also shares there are challenges to using lipstick. "When I paint and draw directly with the lipstick, the pigments blend and glide similar to working with oil pastels. I've gone through a lot of trial and error testing which types of lipsticks perform the best. Matte lipsticks are the most difficult as they dry quickly and don't allow for much blending and manipulation, [while] the creamier lipsticks glide like butter!"
With her working so closely to her art, and spending so much time literally on her canvas, how does she take care of her lips? "I use a lot of lip balm!" she laughed. "I am a lip balm fanatic. I use Burt's Bees and recently discovered Lush Cosmetics lip balm."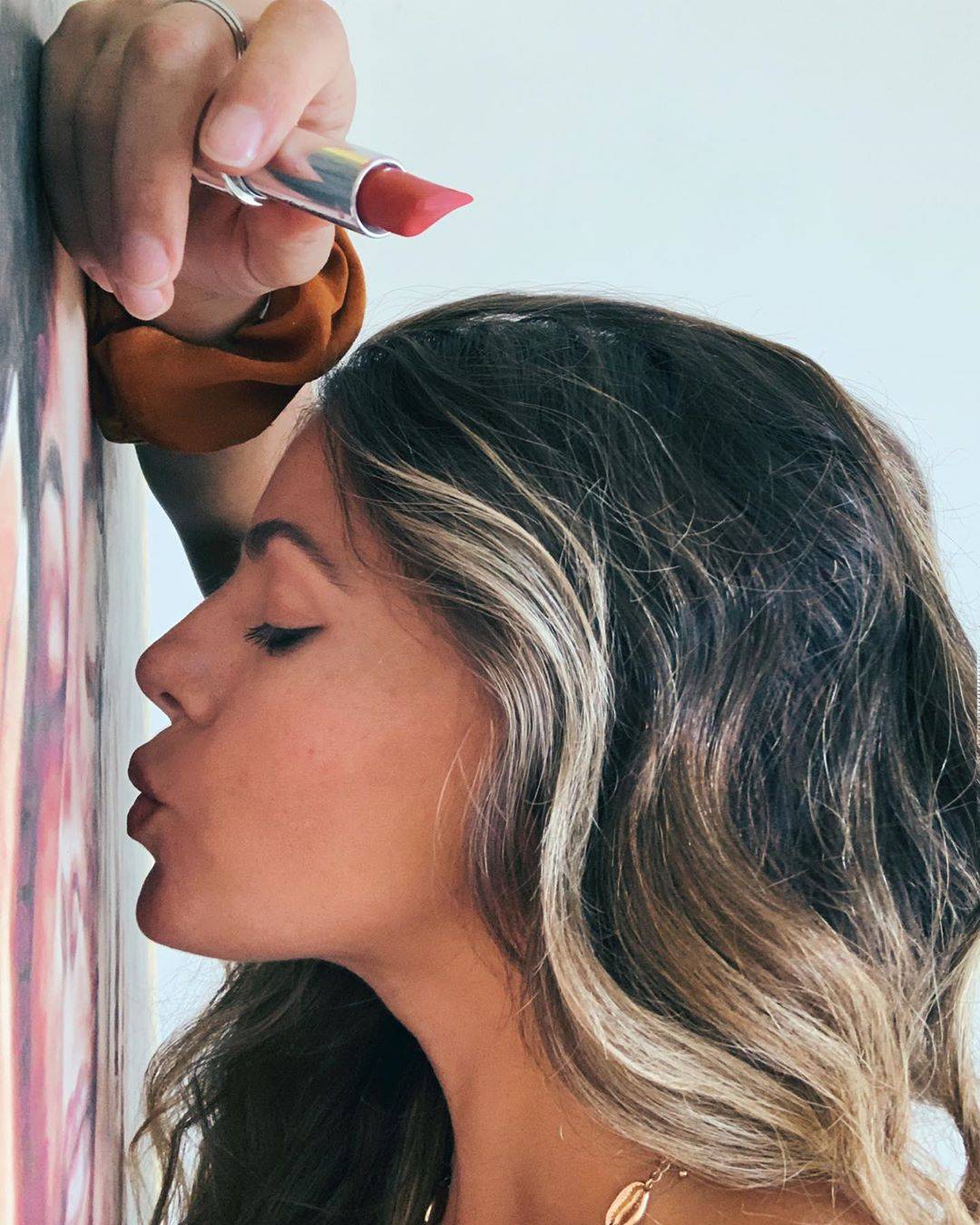 Her lipstick art today has a specific style and mission to serve! Over the years, the kiss print became very symbolic to Fraser. "In my eyes, the kiss print represents many positive emotions—love, self-love, kindness, positivity, warmth, beauty, femininity, empowerment." Because she utilizes a feminine medium, she found that her niche is primarily women.
"While I've had fun with various subject matter over the years," she shared. "Today, I create images that trigger all of these positive emotions and you'll find that portraits of beautiful empowering women tend to be my go-to subject matter."
The past years of her career have been exhilarating, it has allowed her to travel around the globe for various exhibitions and beauty campaigns. She has been credited locally, nationally, and worldwide due to TV appearances, worldwide press, celebrity purchases, exhibitions, and workshops.
For more information of Alexis Fraser and her artworks, go to www.lipsticklex.com, like Lipstick Lex on Facebook, follow @lipstick_lex on Instagram

Beauty
Issey Miyake's latest innovation knows just how to astonish us with the obvious and provoke surprise with simplicity
Read more

Beauty
Smooth, open up, and illuminate the eye in a single stroke with this miracle product from Sisley Paris
Read more