Adventure to Lavenderland
Jo Malone London celebrates the English lavender with a limited-edition cologne collection
This spring, British perfume and scented candle brand Jo Malone London brings you on a journey across the countryside where you are taken through an enchanting world blooming with English lavender with the release of its new limited-edition fragrance collection, Lavenderland.
Offering a fresh perspective on the iconic lavender, the brand developed three distinctive colognes: Lavender & Coriander, Silver Birch & Lavender, and Wisteria & Lavender. It also features a home fragrance infused with lavender and musk.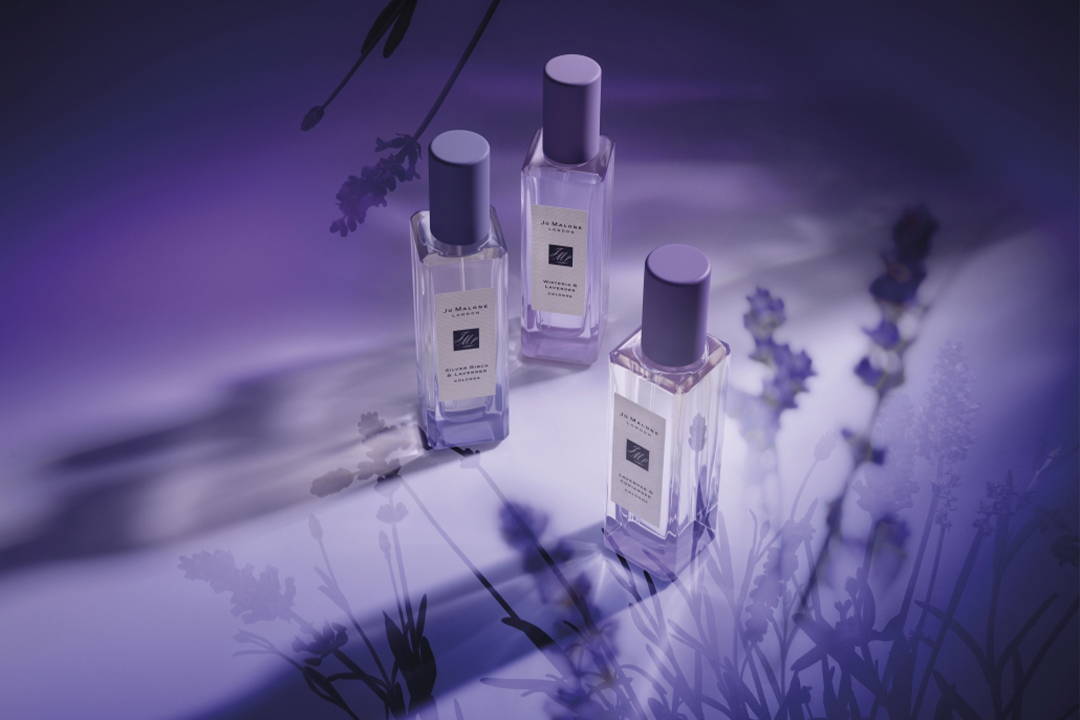 The new scents were created by Celine Roux, Jo Malone London's global head of fragrance, along with master perfumers Yann Vasnier, Marie Salamagne, and Anne Flipo.
"In perfumery, we mainly use French lavender. It is such a familiar, popular scent, so we wanted to explore it in ways that you might not be used to. We've taken natural English lavender and gone in three different directions with the other ingredients, to give it that Jo Malone London twist," said Roux.
Roux continues to talk about the inspiration behind the new scents, explaining, "For a long time, we have wanted to create a fragrance collection with three perfumers around one ingredient. Then one day, we had the opportunity to make this happen! We suggested the collaboration focus on lavender as the ingredient is so British and each perfumer's creativity could flow from that."
Each scent offers a unique expression of the key component—one is strikingly aromatic, another is cool and woody, and the third gives you mesmerizing floral notes.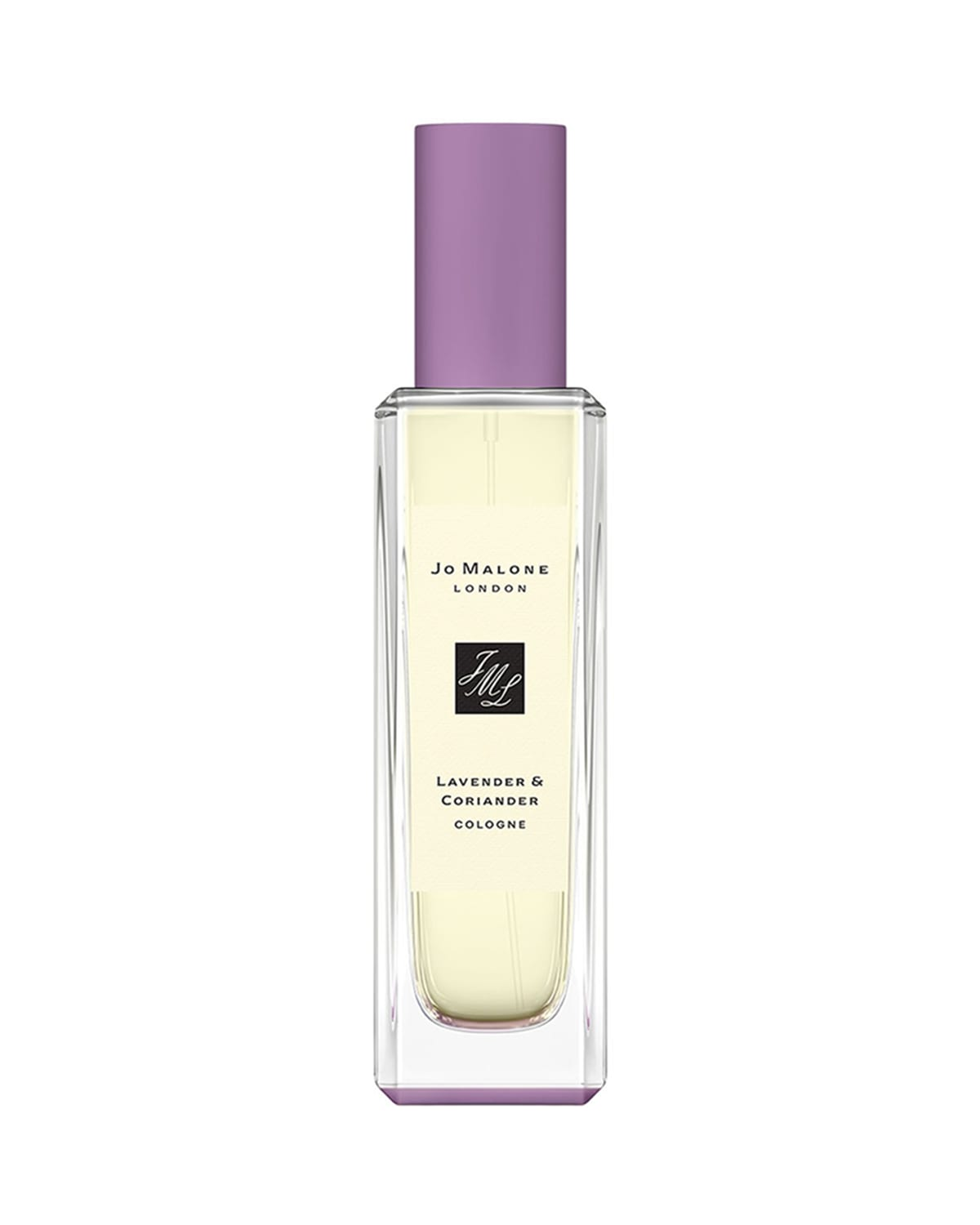 Evoking an aromatic herb garden where English lavender thrives among the rest, Lavender & Coriander features a hint of sage that deepens the lavender and complements the coriander. It also has tonka bean, which leaves a surprising warmth and sensual balance.
For a zesty aroma, pair it with Lime Basil & Mandarin cologne. Its sparkling citrus notes and fragrant basil will spice up the harbacious notes of coriander and calming notes of lavender.
Silver Birch & Lavender
The Silver Birch & Lavender gives you a picturesque scene of morning light falling on a garden with silver birch trees. One spritz of grapefruit lends a cool freshness to the timeless note of lavender, while the woody base of silver birch and roasted oak gives a refreshing scent.
For the perfect pairing, combine this cologne with Wild Bluebell for an added touch of florals and dewiness. The latter's amberwood notes complement its earthy, woody base for a more rounded combination.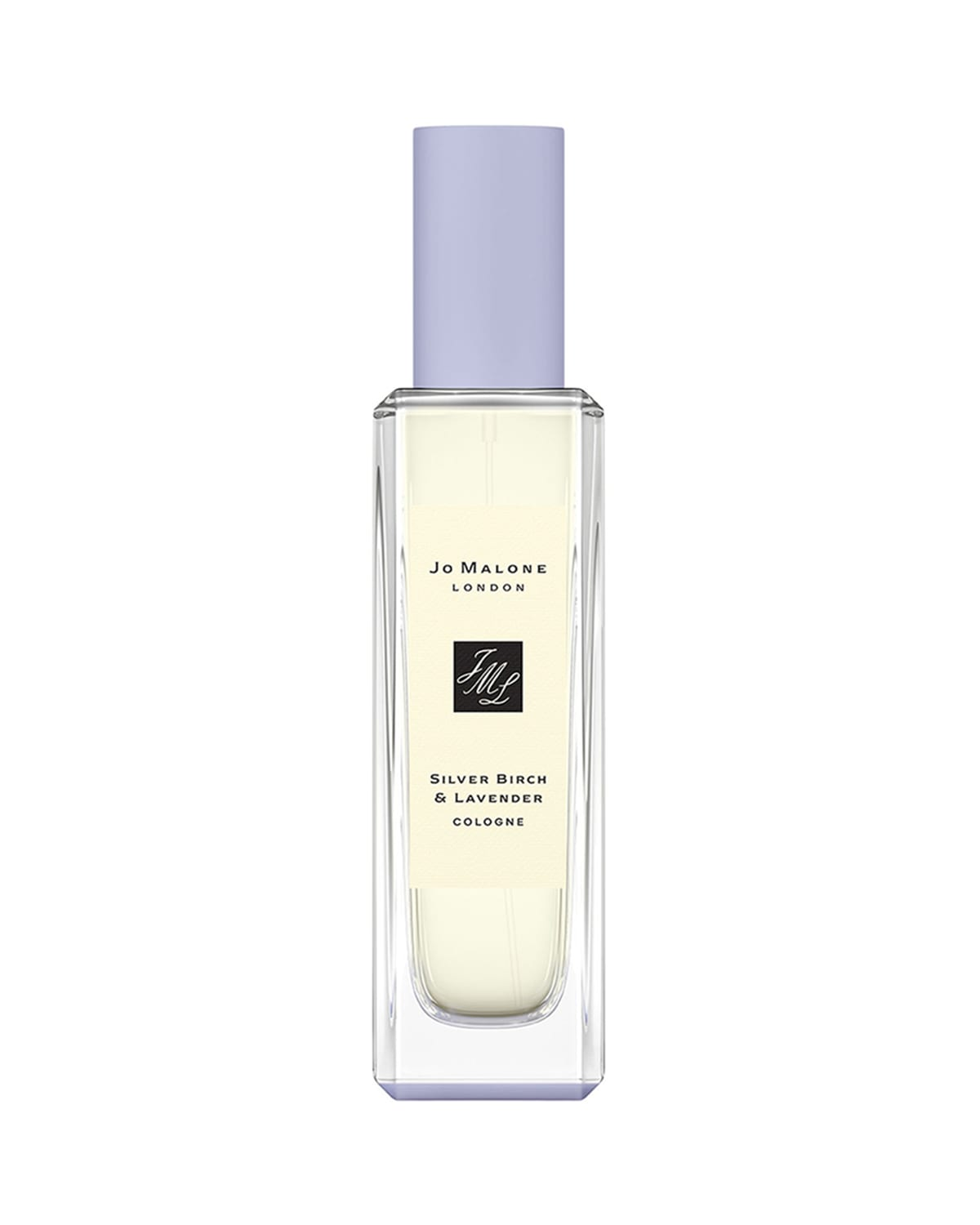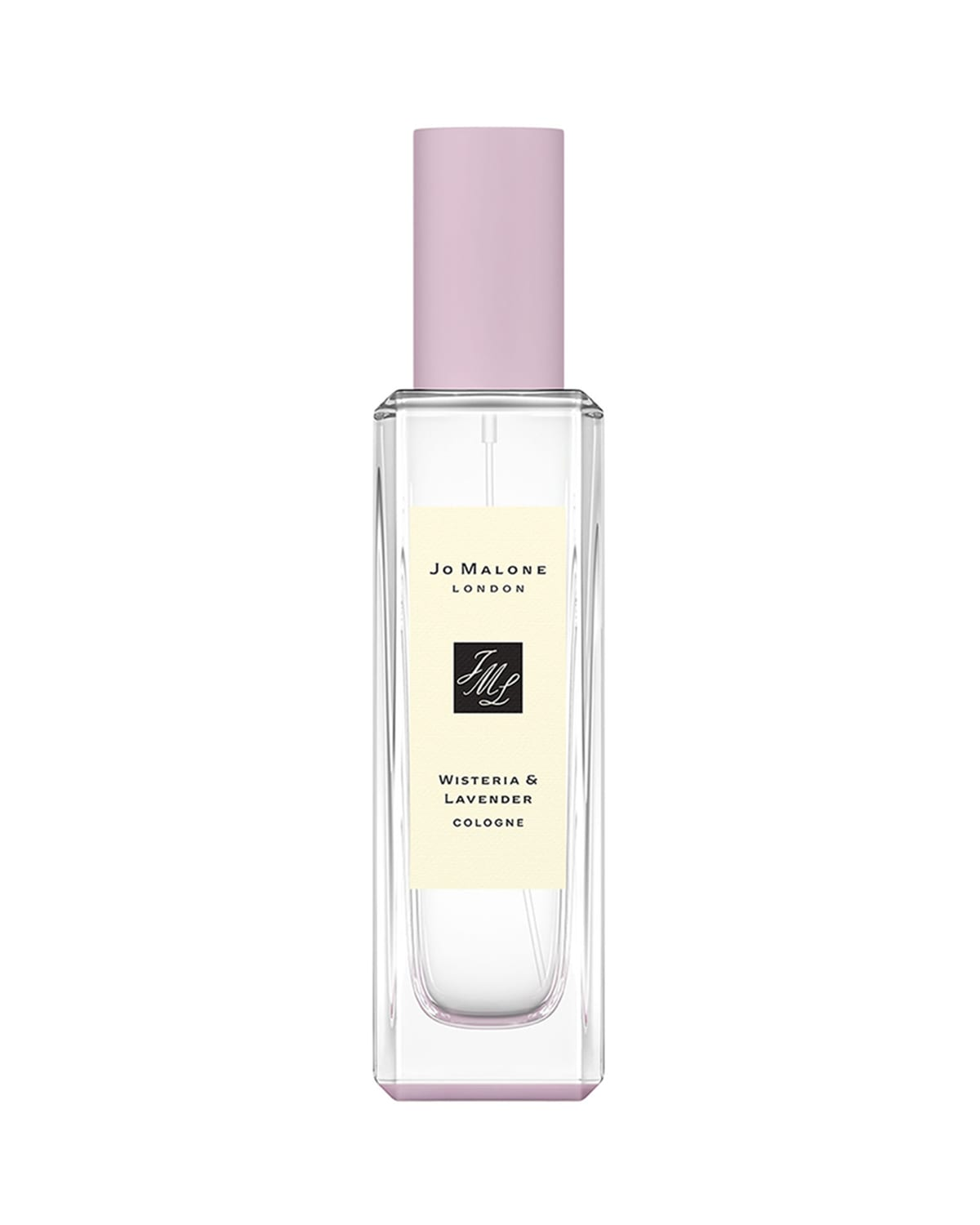 Wisteria & Lavender
If you prefer a musky scent, the Wisteria & Lavender will definitely be your go-to fragrance. It features soft floral notes of English lavender perfectly balanced with soft wisteria and powdery heliotrope. This floral trio combination gives a clean white musk that feels very nostalgic.
To enhance its floral character, pair this cologne with Peony & Blush Suede. The fragrant bouquet of peonies add depth to the combination of lavender and wisteria, while still leaving a delicate musk.
Lavender & Musk Pillow Mist
A first for the brand, the Lavender & Musk Pillow Mist features the aromatic English lavender that blends with the cocooning note of musk to create a soft and sensual scent to help you relax and unwind for a good night's sleep. The bottle's smart pump is even designed in a way that makes the spritz comes out in a light mist, rather than a wet spray—perfect for layering over your delicate bedsheets.
This new limited-edition collection from Jo Malone London, without a doubt, gives the most enchanting quality of English lavender. It's definitely one of the few notes that will stop you in your tracks with one whiff. Fall out of the ordinary and into a new lavender story in Lavenderland.
---