A Scent for One, A Scent for All
These insanely luxurious fragrances from Givenchy will excite anyone on your Christmas list
The holidays are coming and that means, it's time to start purchasing those Christmas gifts.
We all want to give the most wonderful gifts to the people we love. One idea that never fails to do so is the gift of beauty. Ask anyone and they will tell you—one can never have too many beauty or grooming products. Hence, giving them as gifts is always a winning choice. More specifically, perfumes are a perfect choice to show your mom, dad, best friend that, one, you know their taste, and two, you really put a lot of thought into the present.
The right scent creates that beautiful ambiance that can lift one's spirit and transport you anywhere you want to go. Whether the recipient of this gift (or even you) is craving the silence and solitude of being in nature or longing for the crisp breeze of the ocean, Givenchy Parfums can take you there.
This holiday season, whether you're looking for floral or spicy, woody or fresh, the renowned French brand offers fragrances perfect for any personality.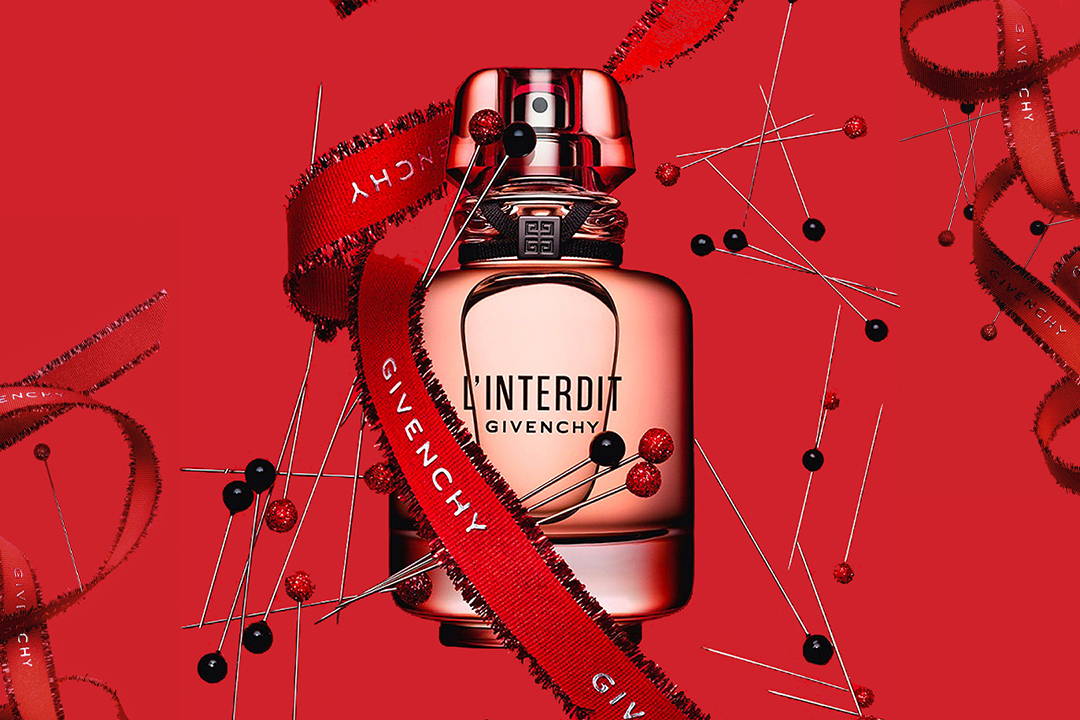 L'Interdit
The iconic fragrance made exclusively for the equally iconic Hollywood actress Audrey Hepburn in the 1950s, Givenchy L'Interdit was a scent of floral bouquet of the kind that is seldom found in this and age. Translated to "The Forbidden", this fragrance is a reference to its initial exclusivity. It was Audrey's perfume and for anyone to wear it was just inconceivable.
Givenchy L'Interdit Eau de Parfum is a feminine floral woody fragrance for the fearlessly elegant and spontaneous woman. Truly capturing the spirit of the forbidden, its blend of deep, magnetic notes and voluptuous white florals creates perfect balance, ensuring it is just as perfect for evening as it is during the day. It leaves the right amount of fragrance trail for people to wonder what the captivating scent is. Perfect for the office, a date, or that unexpected night out you weren't planning.
A lighter interpretation of the eau de parfum, Givenchy L'Interdit Eau de Toilette is a breath of fresh air while maintaining the dark and mysterious floral notes at its core. Everything about this perfume feels timeless—opening with light zingy facets of orange blossom before an exciting neurotic white floral heart of tuberose takes over. As it warms on the skin, the scent transforms to reveal a deep woody base of patchouli and vetiver and sophisticated musk for an unforgettable trail that lasts.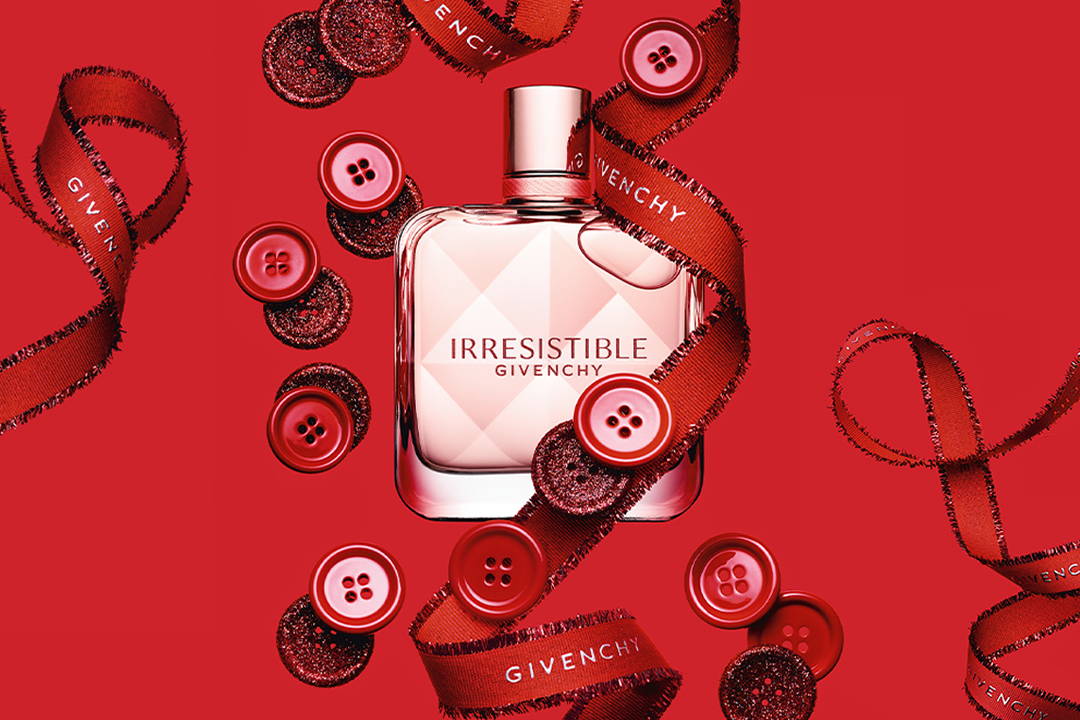 Irresistible
Made for the happy, beautiful, fun woman, chic and curious, Irresistible Givenchy Eau de Parfum is instantly addictive. This playful, lively, airy perfume bursts with energy and epitomizes joie de vivre in a bottle. True to its name, the scent is so seductive and addictive, you cannot help but resist one more spritz.
Irresistible is a fresh floral-woody fragrance rich in rose and iris flowers, and bursts with juicy pear and warm notes of musk and cedar. Its scent is a bold invitation to let go, channel one's free-spirited side, follow one's desires, and, of course, to be irresistible.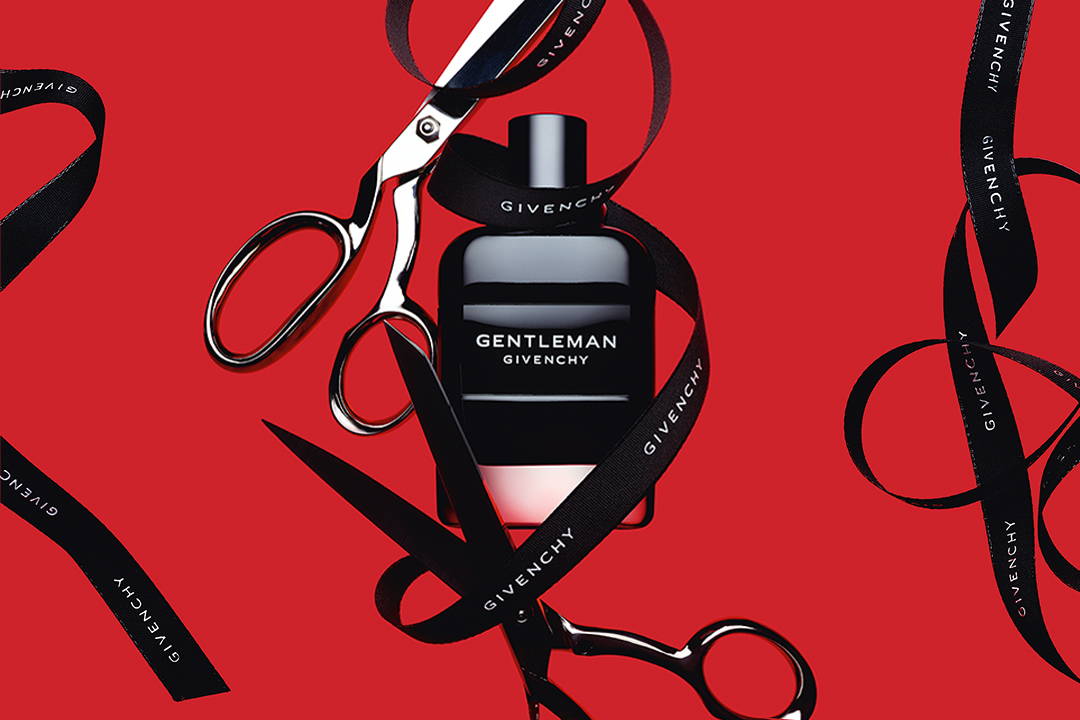 Gentleman
Whether it's your father, brother, partner, or friend, Givenchy's men's fragrances are not just universally appealing, each scent is unique. Each one with its own personality while remaining universal enough to elicit some mood-boosting compliments from people. These scents have the complexity to pair with any personality, you can buy any of these with confidence that he's going to love it.
If you wish to enhance his sophisticated style, then Givenchy Gentleman Eau de Parfum is the handsome fragrance that will reveal the alluring charisma of all men. This powerful, soulful eau de parfum highlights a gentleman's inimitable character, drawing others closer with its tempting scent. Wild facets of pepper essence cut through the aromatic top notes of lavender at the opening of the sophisticated aroma, speeding up the woody-floral tempo and creating that instant allure. Strong, sensual, and earth orris teams up with the creamy nuances of black vanilla and dark patchouli in the base.
Givenchy Gentleman Eau de Parfum Boisée balances woody and spicy notes with floral ones that include patchouli, balsam, and pepper. Its inclusion of cocoa and iris soothes the senses. A nuanced and sophisticated scent that's equally ideal for the office, a night out, or even a romantic night in.
Finally, the Gentleman Givenchy Eau de Toilette. Taking elegance and sophistication to another level, this bottle features a woody-floral fougère fragrance for the man of today. This confident scent opens with fresh bites of pear, spiced up with lavender in the heart, and a powdery note of orris. In the base, deep, masculine shades overcome the fragrance, as a leather-patchouli accord bring a sensual and vibrant dimension to the composition. With this scent, sophistication reigns supreme.
As one of the most classic Christmas song goes, "It's the most wonderful time of the year." So whether you're shopping to gift a loved one or yourself (because you absolutely deserve it), these Givenchy Parfums will charm everyone on your Christlmas list and turn you into the world's best gift giver.
---