30 Years of Nuxe
We look at the iconic products of this beloved French beauty brand and celebrate how it has been nourishing our glow for three decades
Every beauty brand has its cult products. These are the iconic products that are always sought-after by people, year in and year out. For the French beauty brand Nuxe, this is the Huile Prodigieuse®—a revolutionary botanical oil developed by the Parisian entrepreneur Aliza Jabès that was introduced 30 years ago.
Nuxe Huile Prodigieuse is a multipurpose oil that is dry to the touch on application, smells as good as an expensive perfume , and can be used for the face, body, and hair.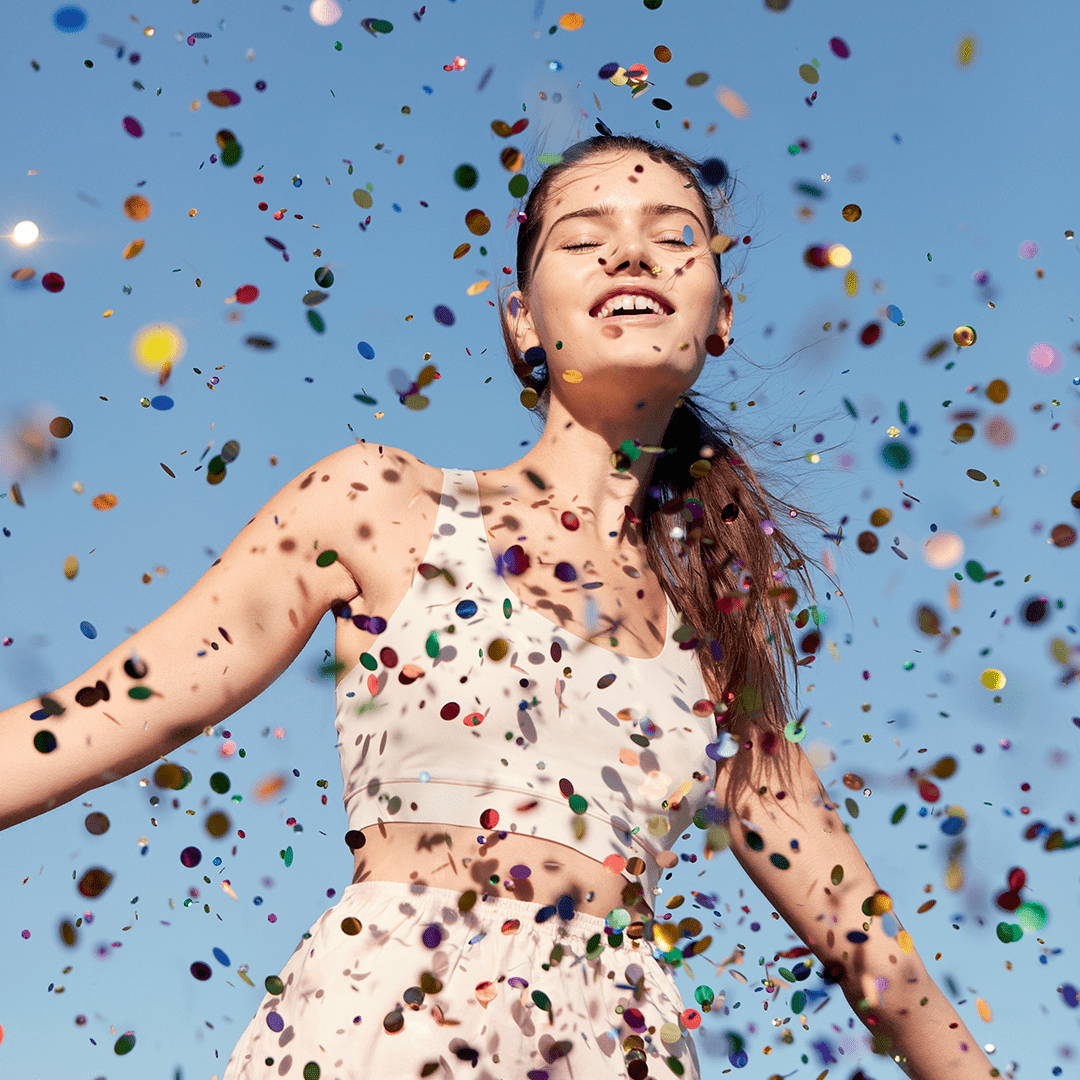 It was in the early 90s when Jabés developed the product—eventually started Nuxe. It was this development that led her to a life-changing design that led her to begin this adventure as an entrepreneur. She says, "Nature has been a continuous source of inspiration, and plants have always fascinated me, initially through their fragrance, and later for their therapeutic properties."
Since the iconic Huile Prodigieuse Dry Oil hit the shelves in 1991, this multi-purpose moisturizing oil has been sold over 30 million bottles, and counting. It has even added Huile Prodigieuse® Or and Huile Prodigieuse® Florale to its collection.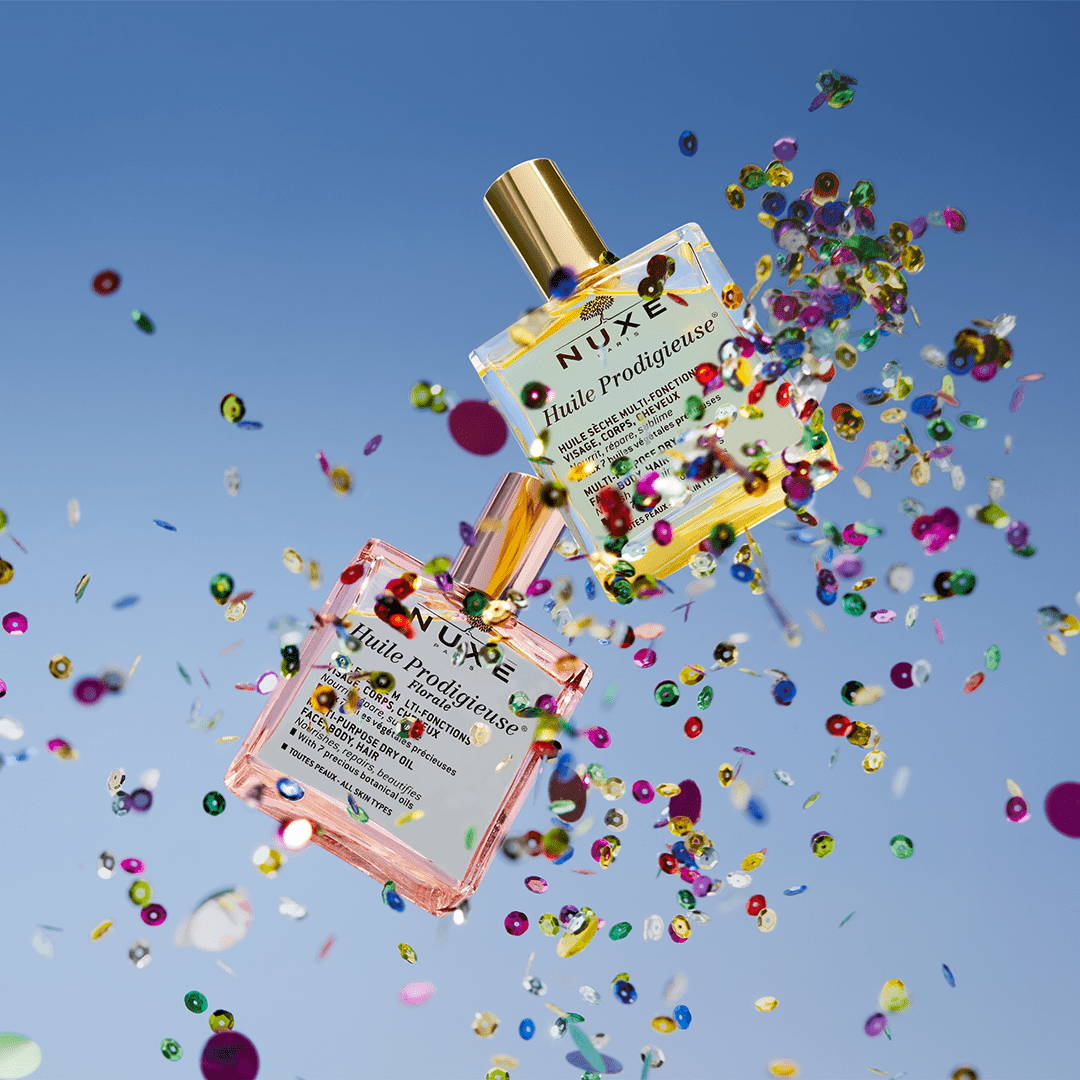 Nuxe Huile Prodigieuse®, Huile Prodigieuse® Or, and Huile Prodigieuse® Florale are made up of seven botanical oils that repair and moisturize the face, body and hair in a single step. It is comprised of moisturiszing Tsubaki and Camellia oil, repairing Argan oil, nourishing Macadamia oil, smoothing Borage oil, protecting Hazelnut oil, and softening sweet Almond oil. The multi-purpose dry oil is light-weight and leaves the skin with a non-greasy texture. This vegan cocktail of precious botanical oils is formulated with 97% to 100% natural-origin ingredients.
Three oils, three ways. Nuxe Huile Prodigieuse® range is arguably one of their most popular product lines due to the cult status it holds.
Consisting of three different multi-use oils, this iconic range from Nuxe has earned a worldwide following due to its popularity and ability to beautify the hair, face, and body (as well as sporting an incredible scent, too).
---
Specially formulated with a unique cocktail of Vitamin E and precious plan oils, this oil offers ultimate hydration to leave skin sumptuously soft and hair ultra glossy. The addition of deeply nourishing Tsubaki Oil creates a free-radical fighting shield, helping to combat daily pollutants that can lead to signs of aging.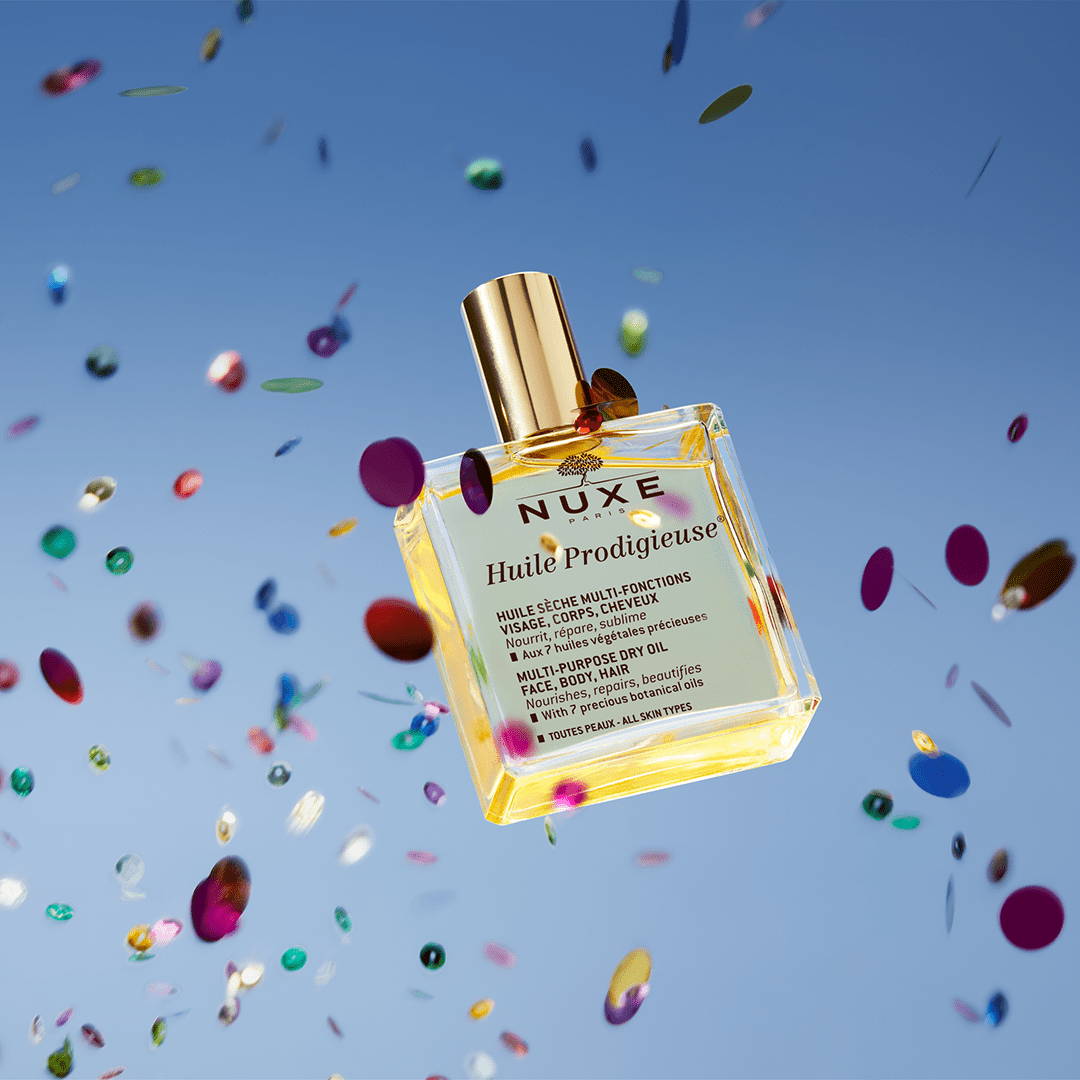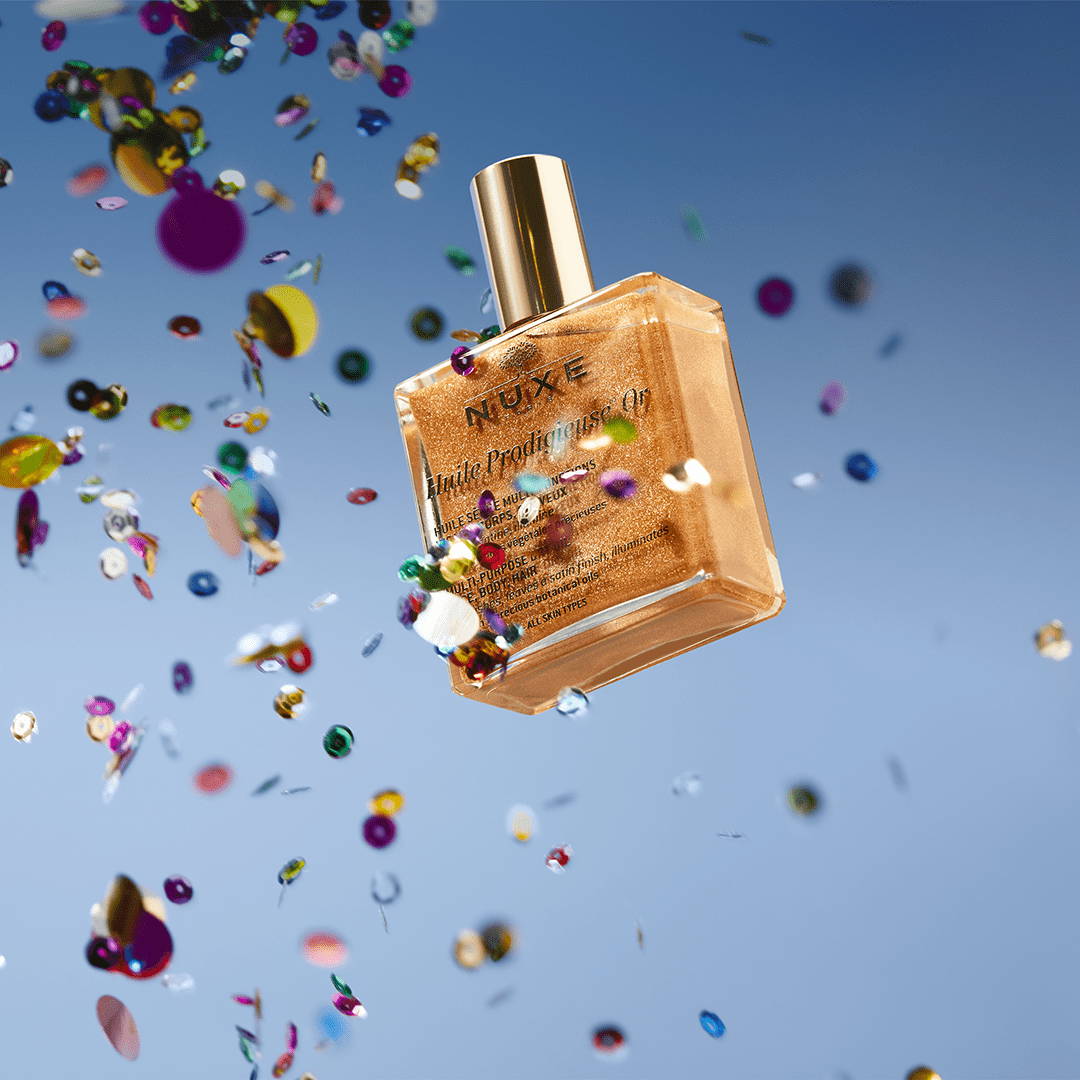 ---
It has a non-greasy, lightweight feel with a captivatingly sweet fragrance featuring top notes of Orange Blossom, heart notes of Rose and Lily, and Vanilla base notes. Add a drop to your foundation to ensure smooth application or use as a deep conditional hair mask for luscious locks. Massaged into the skin, it can even alleviate the appearance of stretch marks. A lavish cult-favorite beauty product with a multitude of uses.
HUILE PRODIGIEUSE® FLORALE
---
Powered by seven botanical oils, the formula cloaks the skin in antioxidant protection, safeguarding the body against harmful environmental aggressors. Acting as an anti-pollution shield, the formula protects the body from damaging urban stressors that can prematurely age and damage skin. As if that wasn't enough, the oil is infused with Nuxe's signature fragrance, a fresh and floral accord that seduces the senses.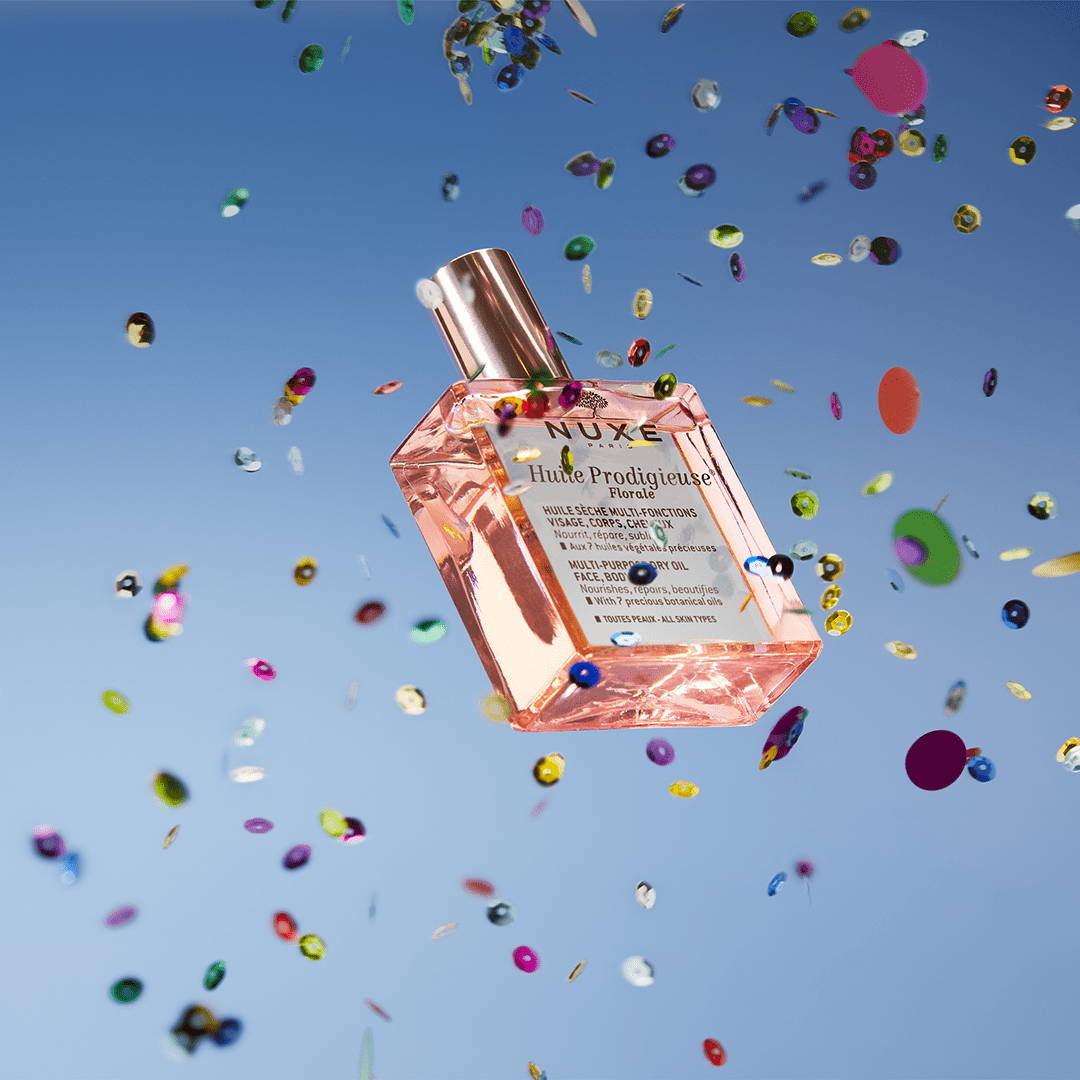 Whatever Huile Prodigieuse you choose, for whatever use you deem it necessary, Nuxe's most-love dry oil is the one product you'll always want to have with you wherever you are.
---