A New Holy Grail
The Swiss brand blends the best of technology with natural ingredients to create an oil that will redeem your skin
On average, a person needs seven to nine hours of sleep. During those hours, our bodies go through different stages, repairing and recharging itself. Studies have shown that lack of quality sleep can lead to crankiness, lack of focus, and potential health problems. This is the same with our skin.
Not visible to the naked eye, the skin goes through several processes in a day. By day, it's all about protection. At night, it focuses on intense repair and regeneration. As a result, it can let its guard down, making the skin's barrier more permeable. This means, our skin can experience water loss while we sleep. Therefore, what you use on your skin at night makes a huge difference.
Just like applying SPF in the daytime, whether you're simply indoors the whole day or you need to run out for a while for errands, you need to protect your skin against the harmful effects of the UV rays. And choosing the right products for your nighttime skin-care routine can give you that protection you need.
Swiss skin-care brand La Prairie unveils a new product: Skin Caviar Nighttime Oil. The product serves to soothe and soften the skin. Over time, fine and more visible wrinkles become smoothed, skin appears firmer and more hydrated.
Skin Caviar Nighttime Oil makes a unique combination of caviar lipids and retinol extracted from caviar. Delicate, high-precision methods of extraction and distillation have created a product that harmoniously unites science and art. The product is the final step in the evening beauty ritual.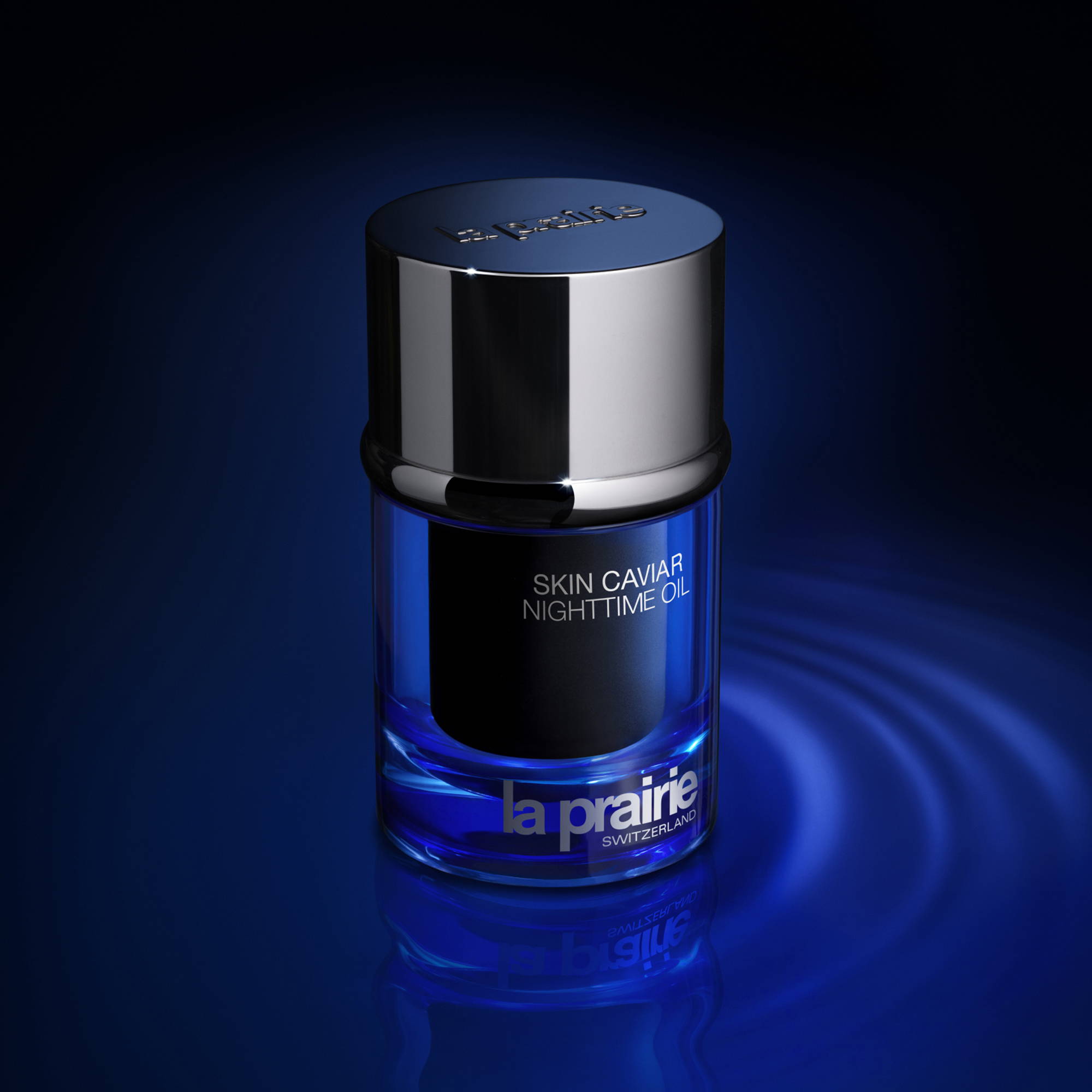 Through its extensive research into the uncharted realms of night, the scientists at La Prairie discovered an unexpected component of caviar—retinol. What makes this different from the other types of retinol is that it is extremely difficult to retain. It can only thrive at night.
This coveted retinol, together with the elusive strength of the caviar brought to life a product that goes beyond lifting and firming. Exclusively found in the new Skin Caviar Nighttime Oil is the Caviar Retinol.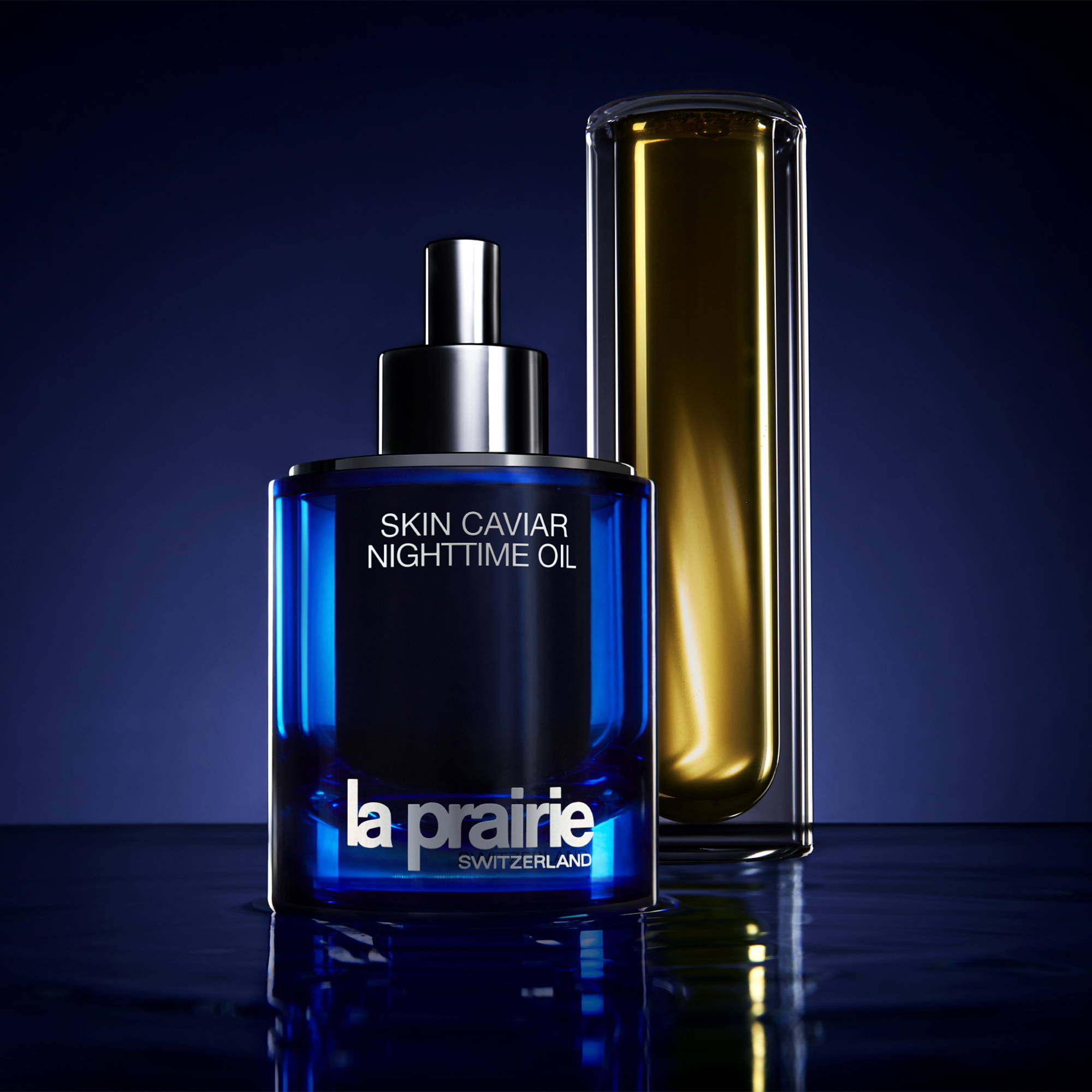 Skin Caviar Nighttime Oil helps counteract the age-induced changes in skin vitality. It reduces lines and wrinkles from within, while visibly smoothing the skin's surface. It restores firmness through re-densifying. Finally, as the last step of the nighttime ritual, the Skin Caviar Nighttime Oil immediately locks in moisture and actives from the previous treatments, intensifying the results.
For such a delicate formulation, it only makes sense that the jar to encase it isn't an average bottle either. At first glance, this face oil seems to be placed inside a beautiful cobalt blue glass jar. But look closer and you will find another glass inside. An opaque black inner vessel to protect the Caviar Retinol's elusive properties.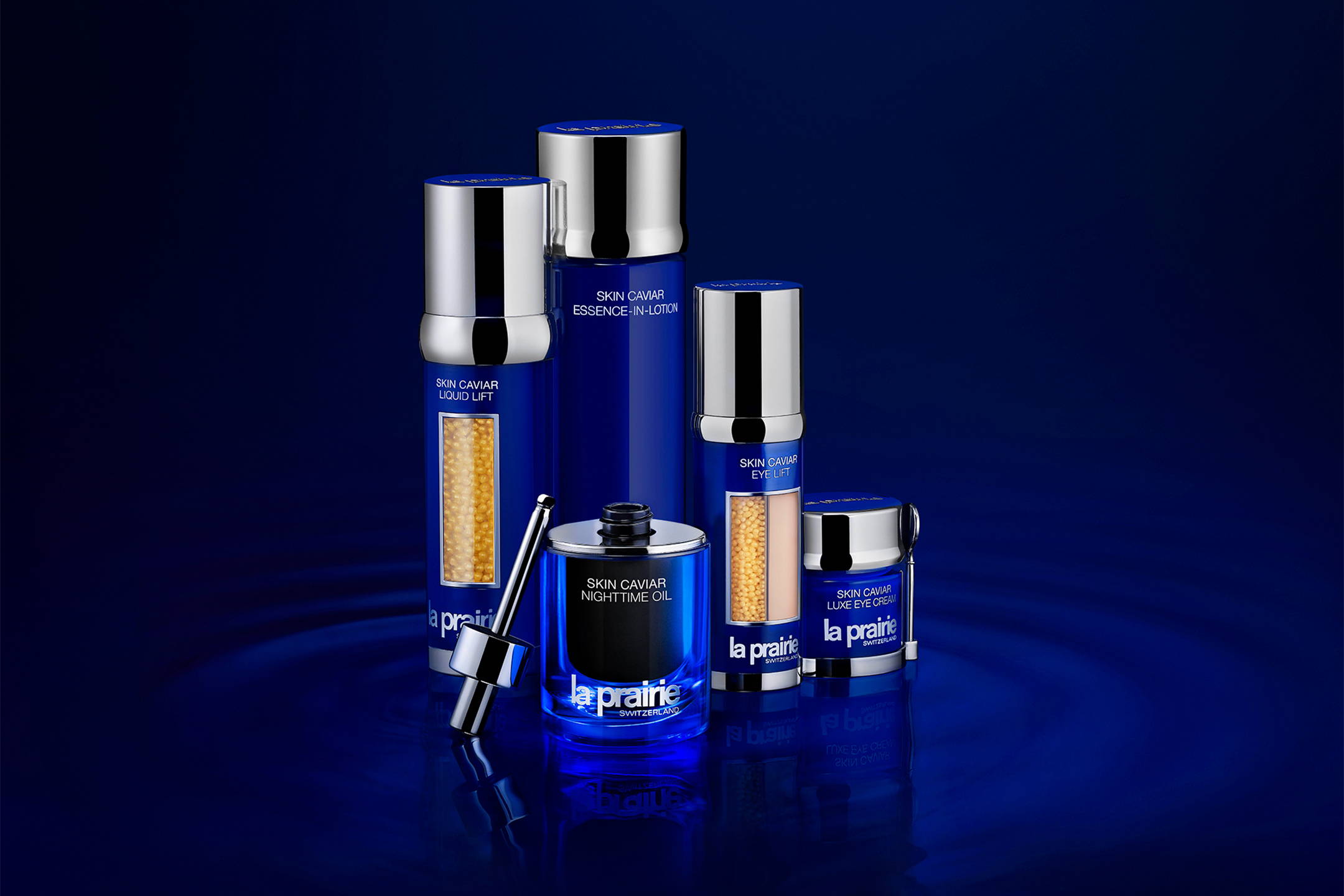 The Skin Caviar Nighttime Ritual
Cleanse your skin.


Add a few drops of Skin Caviar Essence-in-Lotion.


Apply the Skin Caviar Liquid Lift, Skin Caviar Eye Lift, Skin Caviar Luxe Eye Cream—in that order.


Complete your nighttime skin-care routine with the Skin Caviar Nighttime OIl. Upon application, you will feel the silky oil immediate soothes and comforts the skin.
Your night ritual with Skin Caviar takes on a new meaning by having an oil that restores your skin in a unique way, while giving you that feeling of well-being that prepares you for an optimal rest, assuring that you will wake up with radiant, glowing skin every day.
With this new holy grail in skin care, let yourself be seduced by the power of cobalt, the magic of caviar retinol infused in La Prairie's latest innovation.
Skin Caviar Nighttime Oil is currently only available in-stores. Stay tuned for more updates on La Prairie
---