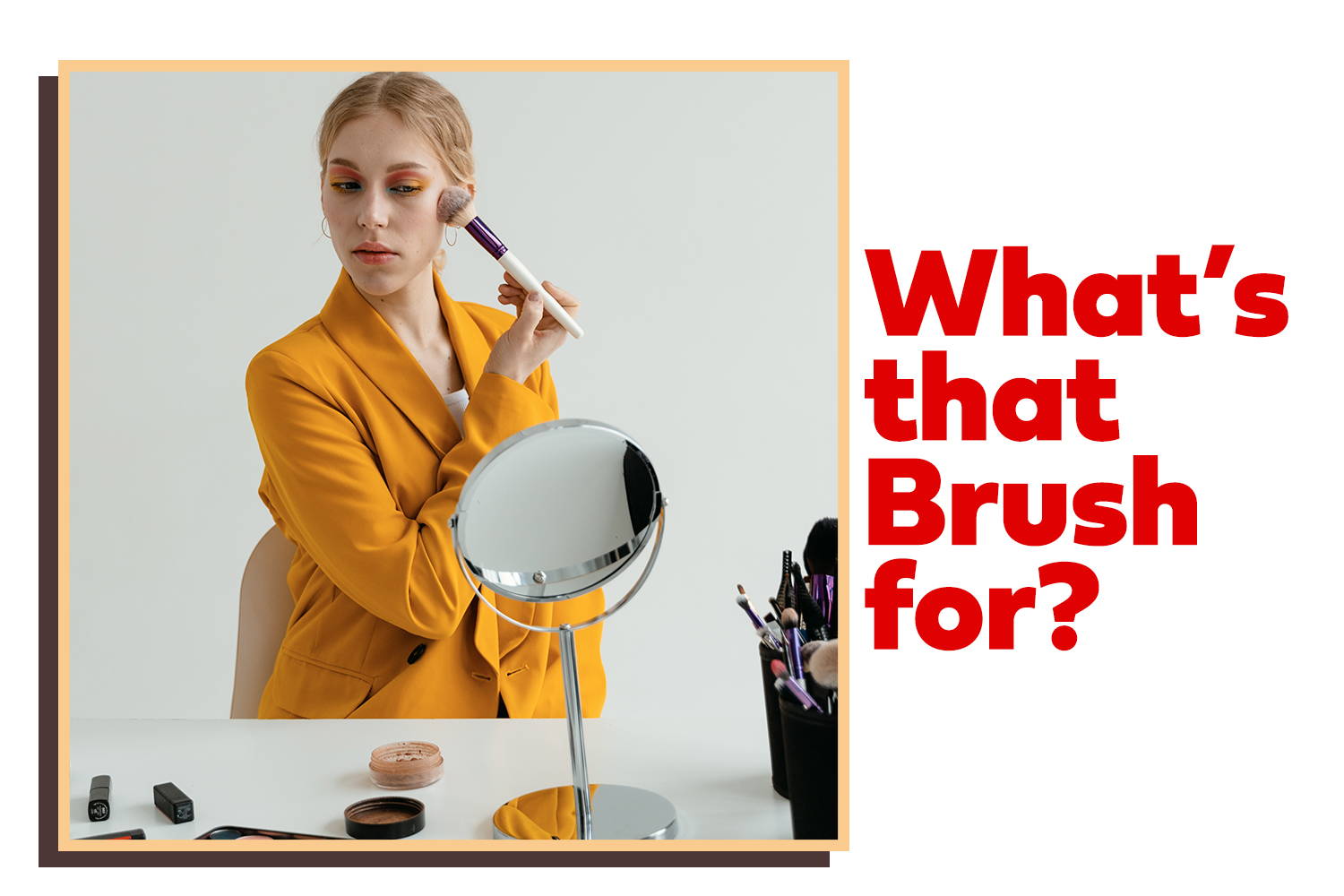 You sit in front of your vanity and you wonder,
"What are these brushes for again?"
A few of us would definitely stare at our makeup counter and guess which brush to use. And those who dare would definitely reach for the powder brush as a confidence booster. But most of us, are for sure confused what's the use of some of our makeup brushes.
Here is simplified list of 10 brushes you'll surely need to know create your daily makeup.
1.
For the Face and Eyes
As its namesake, the concealer brush is used for small and precise application of concealer products on specific areas of the face and hard to reach areas such as under the eyes. It is normally made with synthetic fibers with dense firm bristles to help hold and spread the product. It gives an even and realistic finish when used.
It can also be used for cream eye shadows.

2.
For the Face
Coined with its use, the foundation brush is used for application of foundation to the face. Some foundation products may not be best used with this brush, but overall it helps with even and thorough application and an almost airbrush finish.
It is commonly made with synthetic fibers to keep hold of the product.
3.
For the Face and Body
You guessed it! Kabuki brushes are made famous by the Kabuki Japanese Theater and how they apply theater makeup. This commonly short, chubby brush is made with firm, flat and dense dome-shaped bristles to effectively apply liquid makeup products to your face or body. It gives a medium-to-full coverage with an even application.
This brush is also a perfect tool to apply superfine powders such as your setting powders or mineral powders.

4.
For the Eyes
An essential brush for your eye makeup routine, the flat eyeshadow brush helps with creating a smooth base for your eye makeup. The brush is typically flat with a rounded tip and dense enough to evenly apply powder or cream eye powder.
Natural bristles are best to use, but synthetic ones are also good for product hold.
5.
For the Eyes and Nose
We sometimes get confused with the use of the crease brush, as most of the time we use it for application. However, this brush is commonly used for blending eyeshadow products into the crease of your lids to acheive—basically the smokey eye look or if not a more toned down natural eye makeup for everyone. This brush is usually tapered at the end and is made with soft bristles to help blend the product creating depth to your eye makeup.
It can also be used for nose countour as its tapered ends reach areas around your nose without overexceeding the application.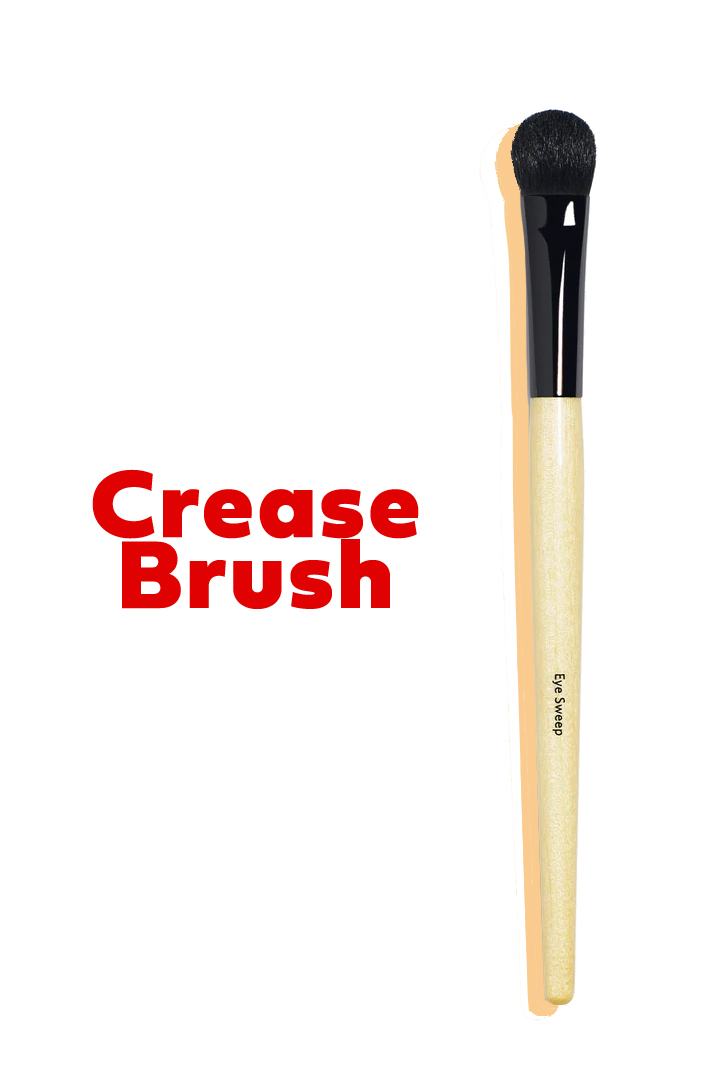 6.
For the Brows
The eyebrow brush is definitely used to help achieve those fleek brows. Similar to the concealer brush, it is also made dense and firm with synthetic bristles to define and fill in brows with eyebrow products. Most of the time, it is with a spoolie for an even application with a natural finish.
This brush can also be used for gel eyeliners.

7.
For the Eyes
To get that perfect cat eyeliner, having an eyeliner brush helps a lot. Aside from your lipstick brush, this would be the smallest brush from your vanity as it is made with a tapered pointy tip for precise applications of liquid or gel eyeliner. It also helps with even application so you don't mess that eyeliner.
This brush is also commonly used by professional artists to create details to eyemakeup looks. 

8.
For your Cheeks and Body
Adding that A-game to beauty trends is the era of highlighter. And to achieve that dewy glow you'll definitely need a highlighter brush. This brush may come in different shapes, but typically a fan-shapped brush helps dust the right amount of powder to your cheeks and collar bones to diffuse that much needed glow. Specific brands also have their specific highlighter brush to effectively use their products.
9.
For the Face
We all loose it, when contouring was introduced by the Kardashian family hitting the A-game hard and helping us achieve that instant chiseled face and pristine jaw line. To definitely achieve your contour prowess, a good contour brush for your contour set can help blend your contour powder with a sharp finish on your cheekbones, jawline and forehead. Typically this brush is cut sharp in an angle or straight across to adapt on your cheekbones shape.
Get a brush with blunt bristles and a sharp edge for that edgy sculpt or a soft angled one for a natural shade.

For the Cheeks and Face
Being fond of makeup, we all definitely mimicked our moms to adding blush to our face with a blush brush. The bronzer brush, the blush brush and the powder brush are just all the same brushes, but we all hated cleaning so we had each assigned to their roles.
This brush is your typical face brush that helps with application of powder products to your face-normally your blush, bronzer and your setting powder. It is normally shaped like a dome with fluffy bristles to evenly diffuse products.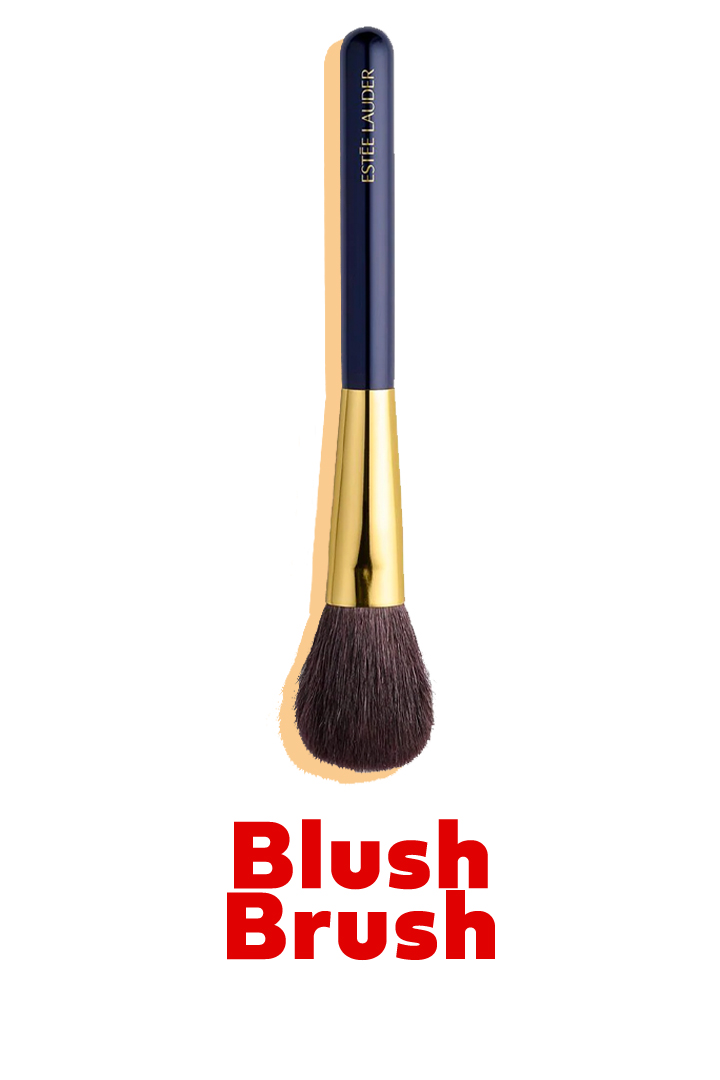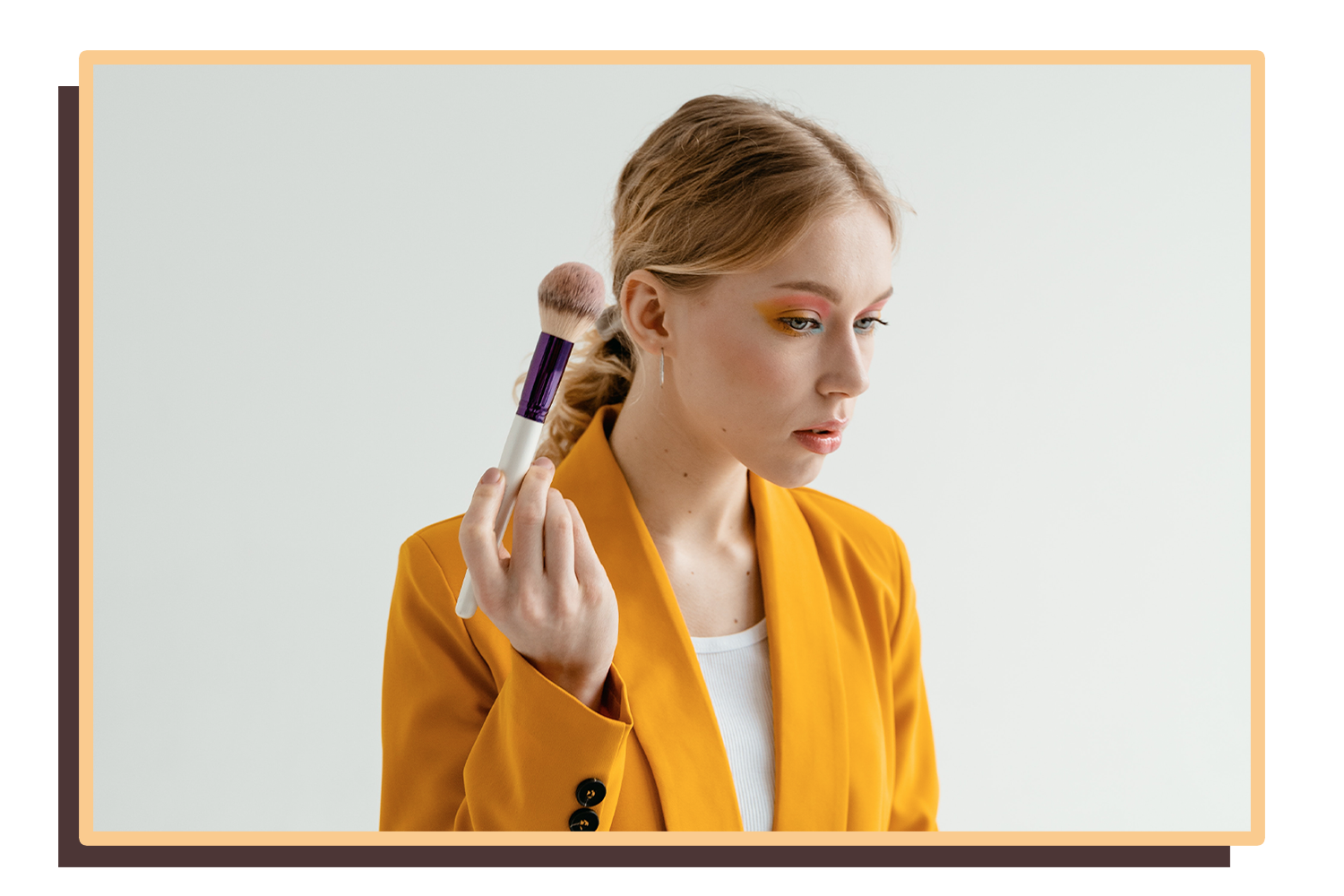 Done with your makeup?
I hope this guide helped you a bit.
Check out our curated list for more makeup brushes, by clicking the shop button.
---
---