Welcome to Juicyland
Juicy Couture's new fragrance is an elevated, beautiful scent that is just a joy to wear. We could all welcome a little joy with one whiff of this scent
As current situations continue to stretch well into the holidays, we want to do something or have that one thing that makes us want to feel like we're having a party. Missing our usual get-togethers, laughing with relatives, catching up with friends, a fragrance that smells like a ball is a quick remedy we can all do.
Enter Viva La Juicy Le Bubbly.
Viva La Juicy Le Bubbly celebrates champagne wishes and glam dreams with a pop of pink attitude. The perfume has a fruity floral scent that is perfect for nights in during the quarantine.
The top notes of the perfume, perceived immediately upon application, are a champagne-inspired pink berry accord, blood orange, pink freesia, and fizzy mandarin aroma. Viva La Juicy Le Bubbly's heart notes create a smell including popping gardenia, jasmine, and vanilla orchid that emerge after the top note's fragrance dissipates. Finally, the base note, adds depth and solidity to the perfume through scents of golden amber, pralines, and creamy woods which bring personality and a longer-lasting scent to the skin.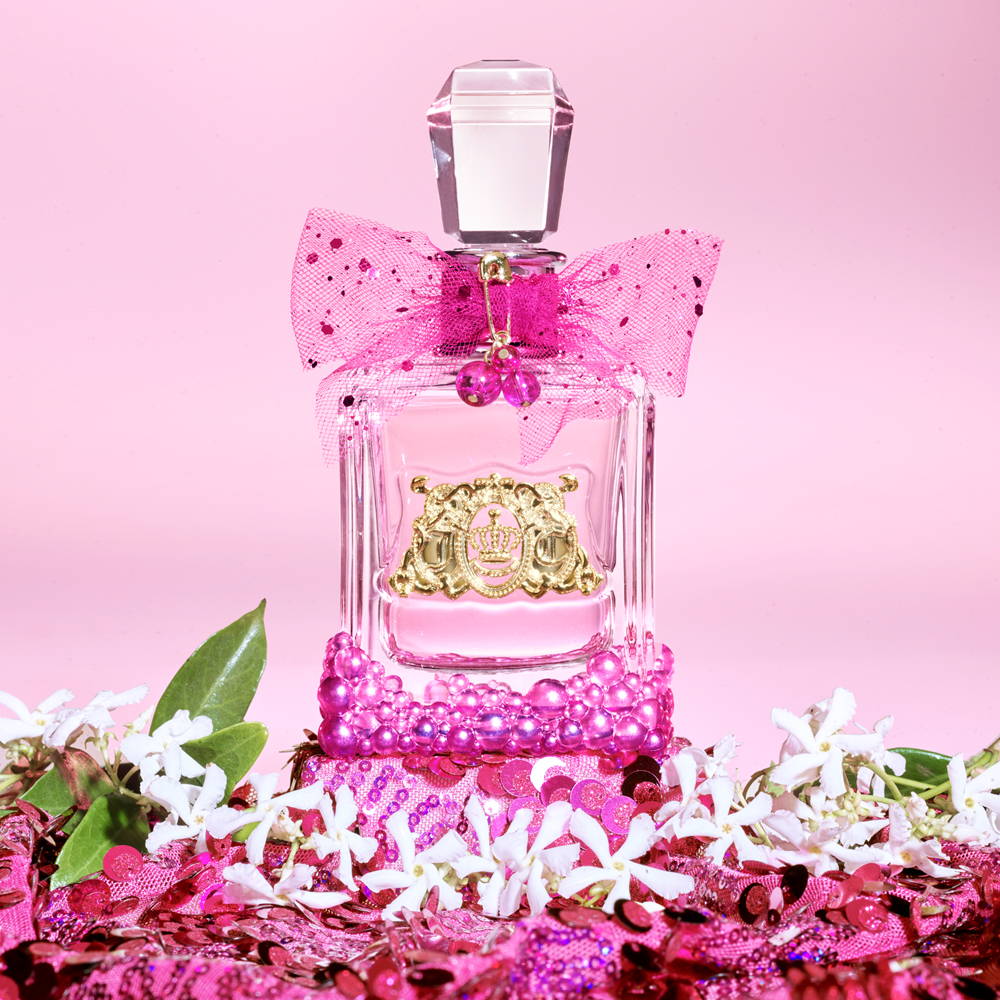 In fragrance, champagne, or anything carbonated or effervescent can be more of an idea, a storytelling element to illustrate the bigger concept that scent is trying to drive home. Le Bubbly perfectly captures champagne in a literal way in that there's a noticeable white grape note throughout wear that perhaps is less fizzy and more realized. It's a springy sweetness that's not citrus, but not berry, nor is it confectionary. Le Bubbly really lands the champagne note with this, and it's a nice surprise that works very well.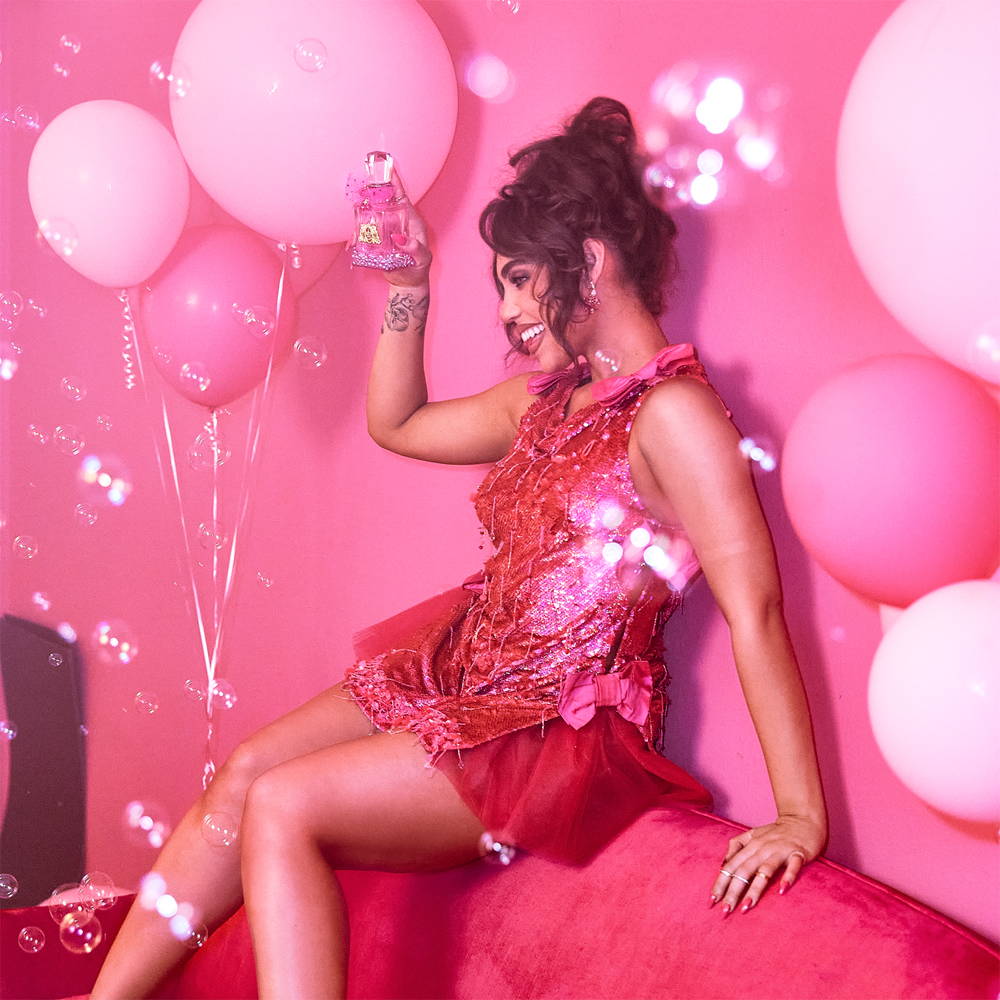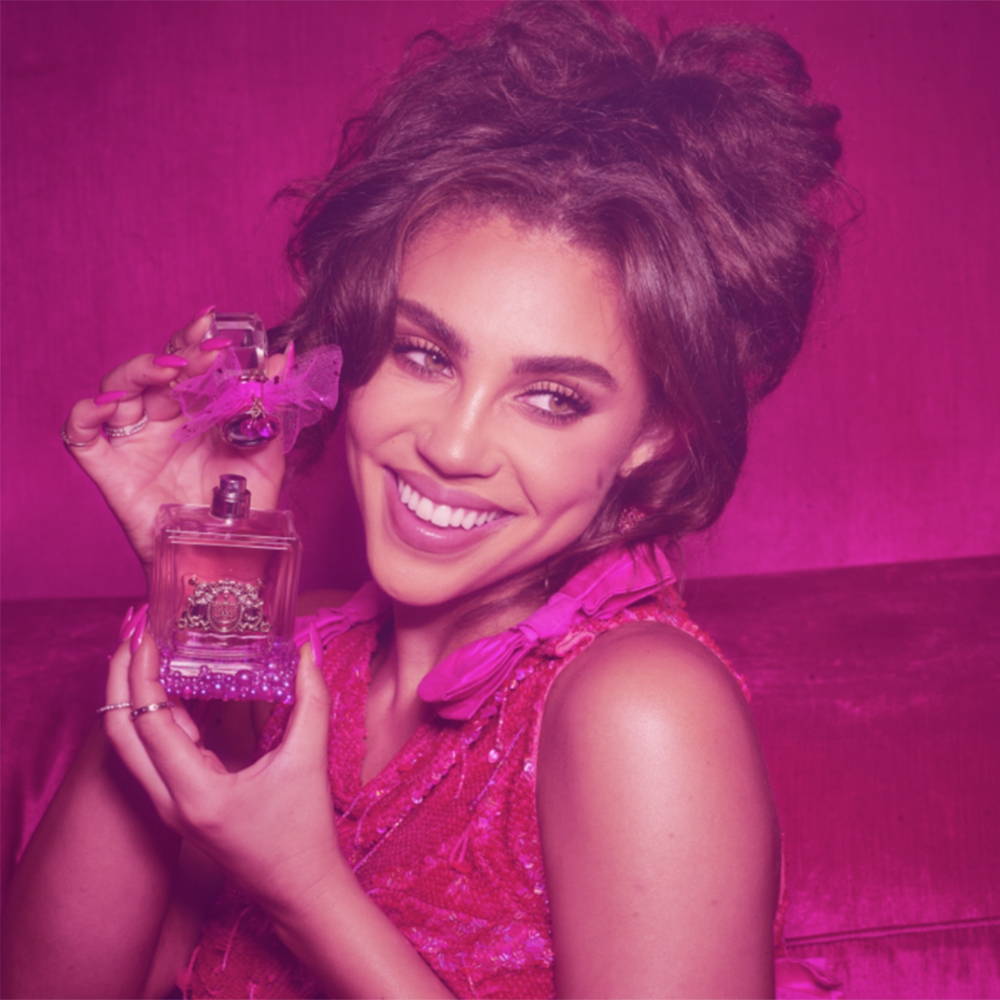 This Juicy Couture fragrance is also smooth and insanely creamy. The sweetness is more balanced and tempered, served up on a plush base of praline and amber that make it so enjoyable, you keep coming back for more.
It wears very nicely, too, giving that good balance of warm, bright, and juicy notes while wrapping itself around you in a lovely way that doesn't get overwhelming.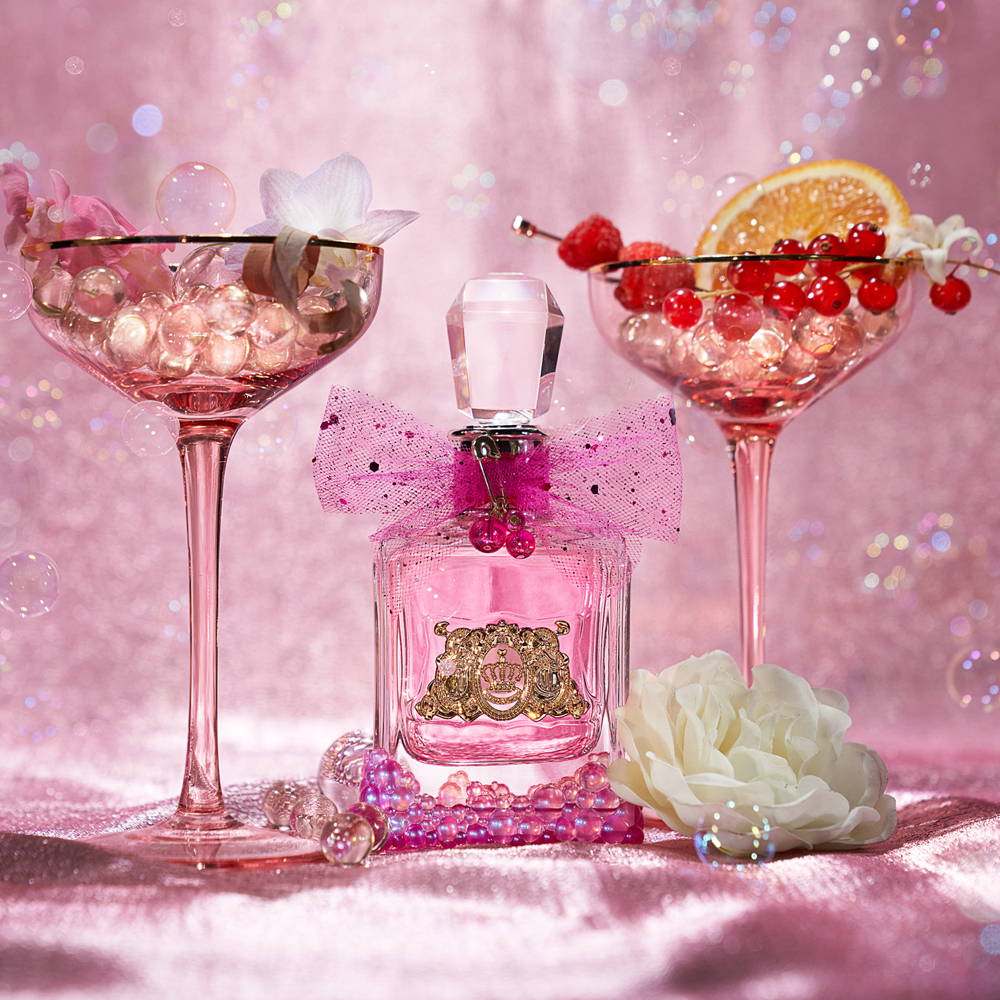 So whether you change your fragrances for every occasion, season, or you consider yourself an enthusiast, you can always find a great excuse to switch up your scent with Juicy Couture. Tailor your fragrance to your party plans and you'll sure have amazing results. Scents are all about setting a mood, creating a vibe, enriching your surroundings, so choosing Viva La Juicy Le Bubbly is the perfect scent to get the celebration started.
---