The Multifaceted Tastemaker
Dr. Roberto Salvino is a multifaceted man of substances and style. We sit down with him talk about everything bling, fashion, and shopping traditions.
Dr. Roberto Salvino is an undeniable tastemaker. He commands attention the moment he enters a room—and all for good reasons. From the way he dresses to the jewelry that he masterfully styles, and even just how he carries himself. You can not deny the fact that he has impeccable style. One that's shaped from living in Europe, travelling the world, and shopping from the finest stores—including Rustan's.
Since he was young, Dr. Salvino has been a purveyor of the finer things in life. He's been shopping at Rustan's as early as the age of ten and has been a loyal patron since his repatriation to the Philippines in 2001. We sat down with him to discuss everything style, fashion, shopping, and all the lovely experiences that he has had at Rustan's.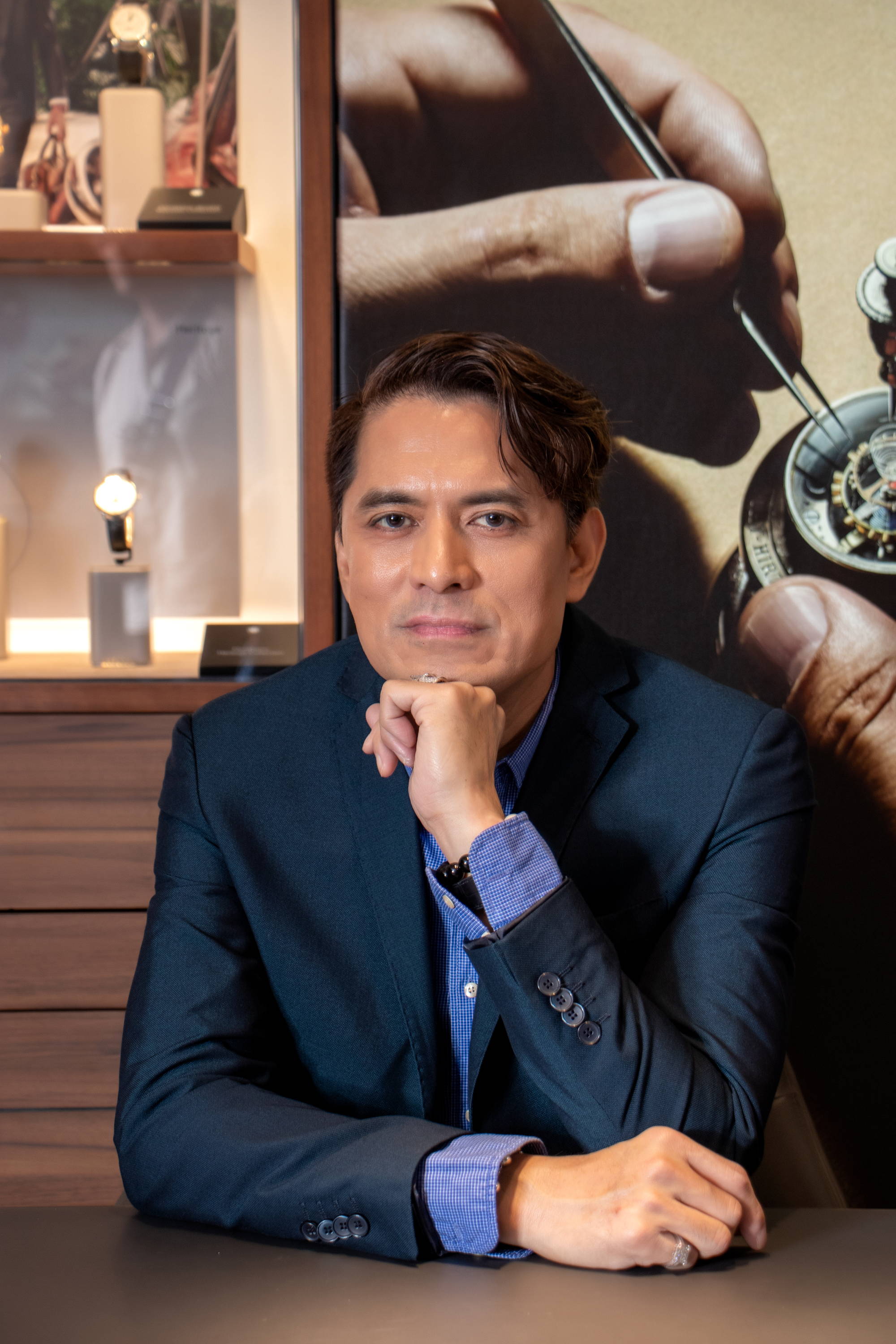 His story, His style
"I am an internal medicine and infectious disease doctor at Asian Hospital and a medical and regulatory affairs director for iNova Pharmaceuticals Singapore," Dr. Salvino shares of his line of work.
Most medical professionals are often seen wearing their white coats when at work, but Dr. Salvino opts not to wear one when he does his rounds at the hospital. Instead, he relies on his natural swagger and style.
"I am the only doctor at the hospital who doesn't wear the white coat. I just wear this (pertaining to his usual outfit). And sometimes, patients see me in the lobby and they don't know that I'm a doctor. And when they do find out they usually ask the reception what I practice, and that's how I get my patients."
His style is quite a standout, no wonder his patients are drawn to his look. Dr. Salvino loves color, bold prints, and opulence that's tastefully edited. You would often see him in a printed button down, paired with a well-fitting suit jacket, and made more undone with a pair of sneakers and fun socks.
When asked how his style has developed, Dr. Salvino answers, "I grew up abroad. I studied in Paris and Milan. My father is from Milan, my brother lives in LA, and my sister is in San Francisco. I love New York. I've loved fashion because of my exposure to my travels."
Aside from his medical practice, Dr. Salvino is also a business owner with a thriving real estate rental business.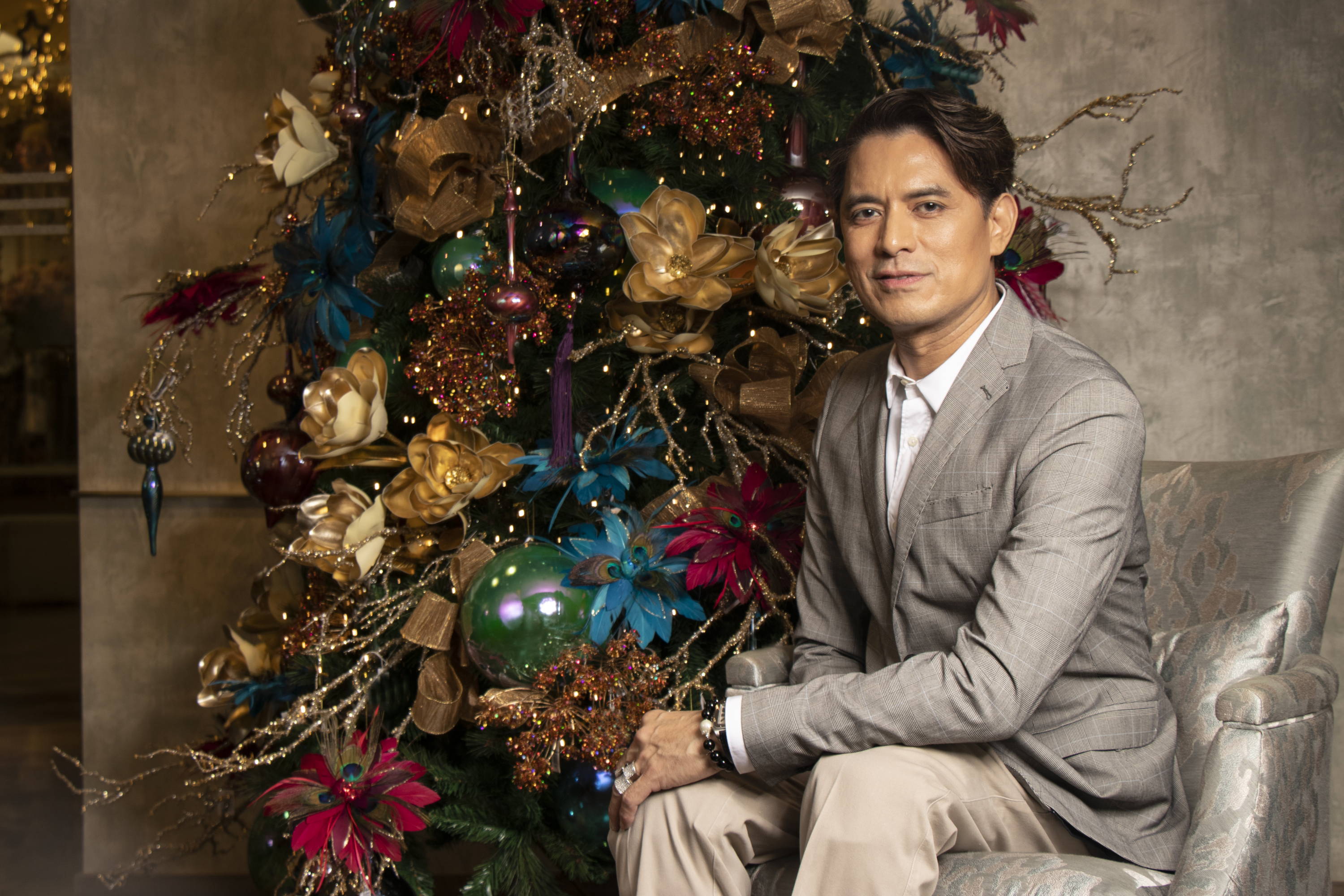 A man of bling
"I love the Silver Vault because I am a bling-bling guy. I love bling. I am a fan of Silver Vault—both here (Makati) and Shangri-La," he joyously shares as he showed us his stacked rings of pavé diamonds, set on white gold, as well as the other fineries that he has styled on that day.
He has cultivated quite the relationship with the team from Silver Vault from his visits. He remembers shopping with sales operations manager Ellyn Reyes of Silver Vault Makati and the rest of her team for his beautiful jewelry collection. When he was photographed at the Montblanc section—one of his favorite brands to shop at— Miss Ellyn and here team greeted him and recalled how they haven't seen him in a while as he usually visits Shangri-La most of the time.
"I bought my Cartier and Bvlgari here (Rustan's Makati, Silver Vault). Also my Montblanc. That's how I was introduced to fountain pens. The moment I bought my fountain pen from Montblanc I couldn't write with a ballpen anymore. I also collect watches," he shares of his fondest memories.
When asked though what his most memorable haul from shopping at Rustan's he couldn't pick a particular piece, but instead of a story that he remembers well from one of the pieces of jewelry that he got his mother.
"I bought my mom two earrings and a ring and she stopped using it so what I did was that I brought it to Hans Brumann—the jewelry designer—and I had it redesigned. I had them made into a ring. That was one of the most memorable pieces because I became some sort of a jewelry designer because of it. It was two earrings with multiple semiprecious stones: rubies, sapphires, and more; and I had it turned into a thick ring."
A Shopping destination he loves
The well-traveled doctor has been to numerous shopping destinations but still finds himself coming back to Rustan's—for the safety, the familiarity, and the perks that he can avail as an FSP Premium Card member.
When asked what he loves most about shopping at Rustan's he jokingly mentioned the lay-away program that lets him pay for his purchases with a 24-month credit card payment plan with zero interest. But what he emphasized was how he always felt safe and comfortable shopping at our stores.
"It's then safest place to shop. I can leave my scooter and my bag and I know nothing will happen. Most of the security guards know me, especially in Shangri-La. I like that, that kind of family feeling."
He shared that when he has some down time from work he would opt to got to Shangri-La and just spend his afternoons there.
"When I would go to Shangri-La I would text Imee (one of the staff that he's closest with at Shangri-La) and then she'll be there waiting for me when I arrive, or when I get there the guards would tell me that she's on leave"
Dr. Salvino would often choose to just relax and de-stress at the store. "Especially when I had a hard day at work I would go to Shang after lunch. I would unwind there and go to East Café. Imee would accompany me from the ground floor all the way to the fourth floor. Paglabas mo mahirap ka na ulit. But I call it my investment."
Aside from the safety and the personal service offered at Rustan's, Dr.Salvino is a fan of the points that FSP Card-holders earn when they shop, as well as simple perks like the free parking and event invitations.
"I get invited to events—especially from Montblanc, and I like it because it's so intimate. There was this one time, a few years back when most of the guests were my friends."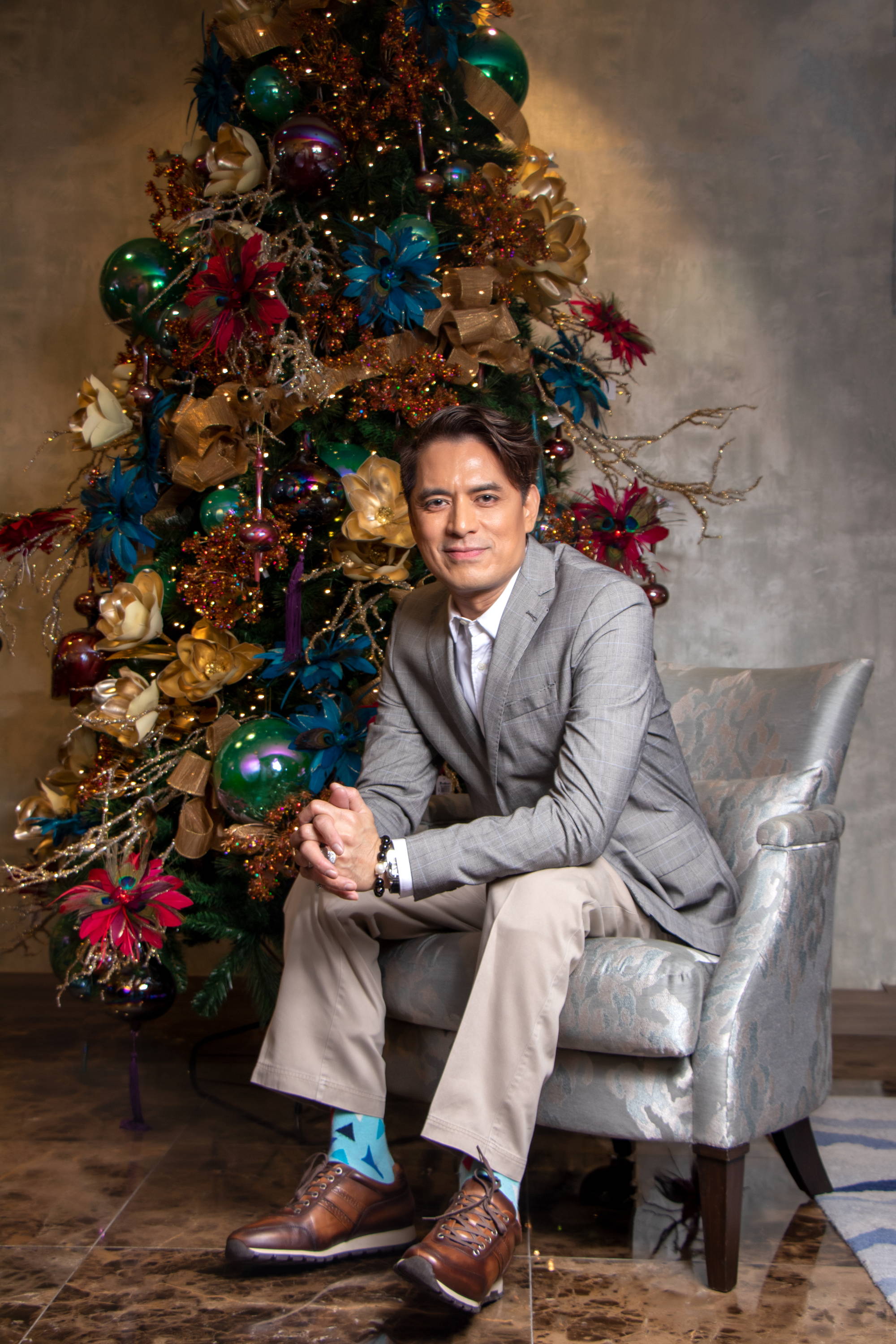 It's always rustan's
As Dr. Salvino walked us through his love for fashion, style, jewelry, and the shopping experience he cherishes at our stores we asked him which traditions he has kept with Rustan's aside from his weekly visits.
"When I buy gifts for Christmas I usually have a theme in mind. If I'm giving pens, all my close friends and family would receive pens that year. One time I got my nieces and nephews watches for Christmas so all of them got one," he shares of how he practices the spirit of gifting at Rustan's.
He may have traveled the world and shopped in the most luxurious destinations that one can think of, but Dr. Salvino still finds himself coming back to Rustan's. Whether it's for opulent jewelry that he loves from Silver Vault, the perks and benefits that the FSP Premium-membership offers, the warm and familial service, and his long-lasting Christmas gifting traditions Rustan's will always come to mind.
Interview by: Timothy Diao
Photographer: Oliver Tam and Frances Ulit
Creative Director: Teej Nepomuceno
Producers: Jannah Galvez, Christine Busano, and Patricia Advincula
Stylists: Jana Valdueza and Timothy Diao
Clothes by Ricardo Preto and Dr. Salvino's own
Makeup by MAC Cosmetics
Sittings Editor: Ailyn Anzures and Maggie Francisco
Shot on location at Rustan's Makati
---