The Mother on a Mission
As a homemaker, a mother, and a freelance makeup artist, FSP member Precious Antunez loves to shop at Rustan's for everything she needs. Even her son Magnus is having the time of his life shopping!
Thursday afternoon, coming in with an entourage of two helpers, Precious Antunez and her son Magnus arrived ready to tackle down her shopping ways now as a mother. Being the first person to happily accept our invitation for today's chit and chat session, she came in ready to answer our questions and look awesome for our photos. Magnus on the other hand, was just so excited to come at Rustan's Makati to check our latest Christmas Shop area for the Christmas trees and, of course, the Kids Department.

Precious is a modern mom who balances shopping for her family's needs and her own at Rustan's. Managing her time as a homemaker, mother, and a freelance makeup artist, we got to see how she tries to negotiate herself into shopping between her son's favorite toys, as well as her skin-care and makeup needs.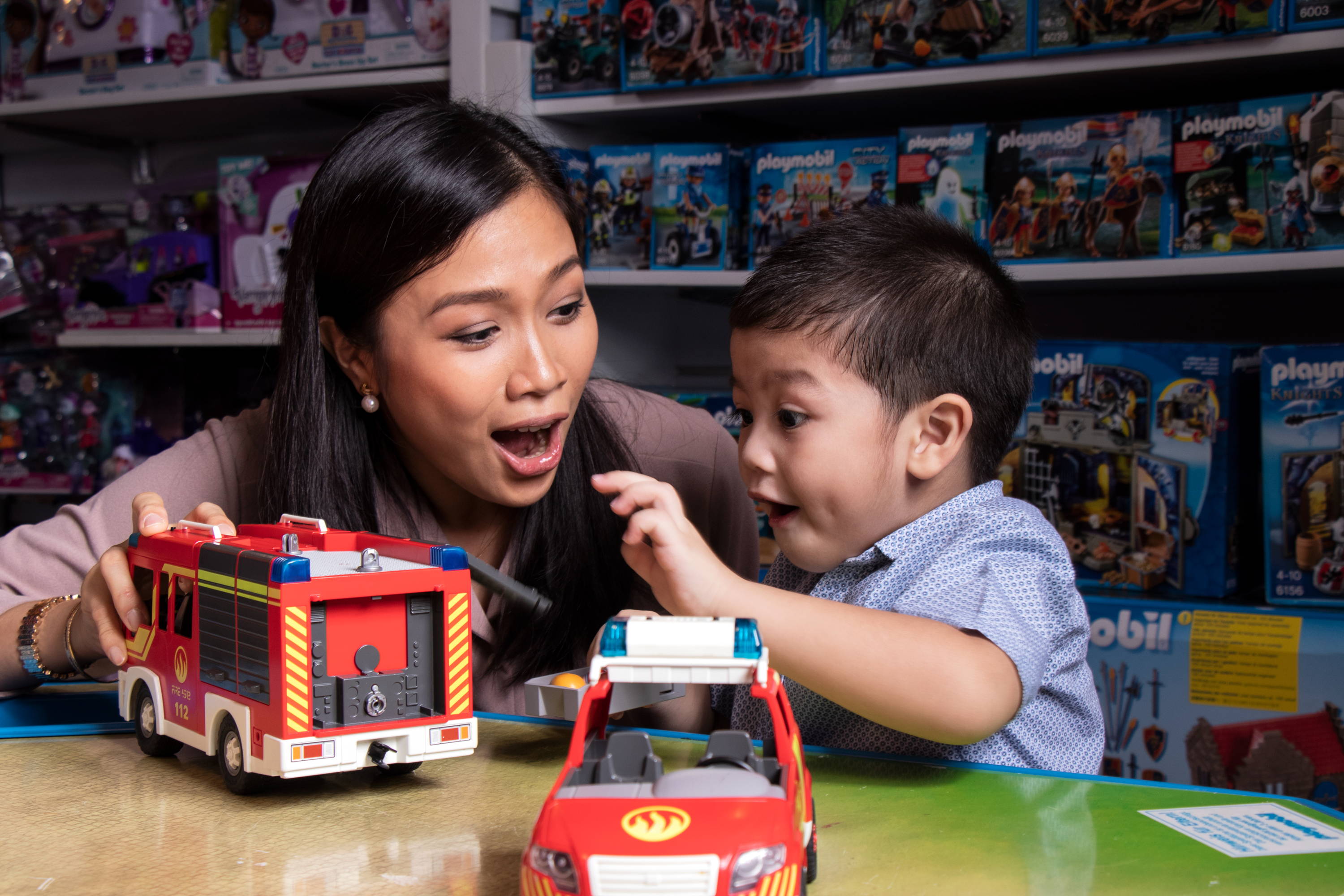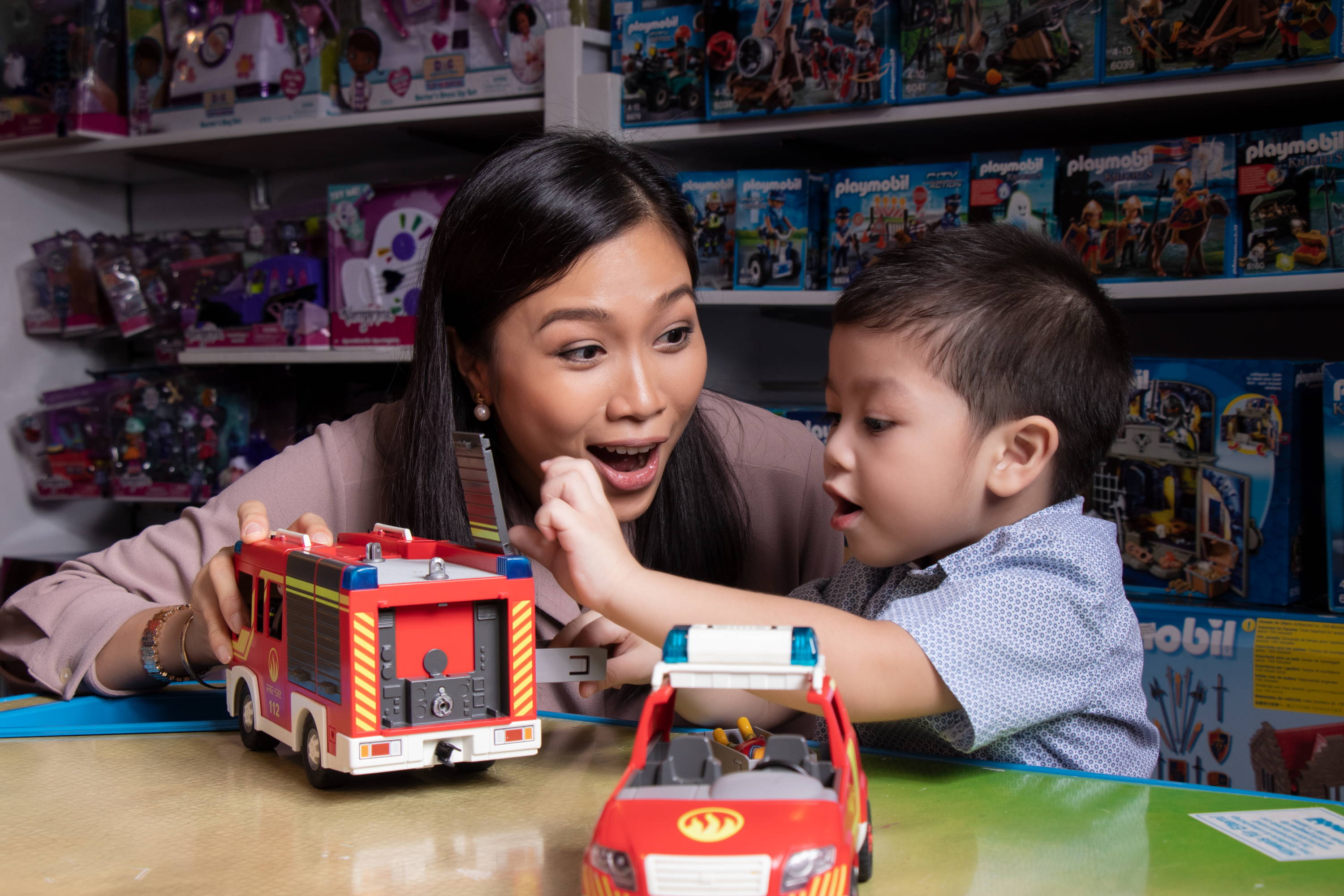 woman on a mission
Precious quickly shared to us her evolution of shopping style—from being a woman-on-a-mission whenever she visits the mall into an impulsive buyer. She adds to her story, she once went to the store to only buy slippers for Magnus, but she ends up adding to her cart anything she fancies at the store. She quipped, "If you check my FSP card transaction history, you'll find random buys from dinosaur toys to La Mer." From having a set goal to buy and budget only a few things, she has turned into a shopper who impulsively gets whatever brand she is attracted to. Let's be honest—who can blame her, right?
Precious added this is not something uncommon for other moms as well. "It's really hard to stop yourself to buy something as a woman other than being a mother," she said. "Every mother still fills the urge to buy something special for themselves." A balance she tries to commit and enjoy.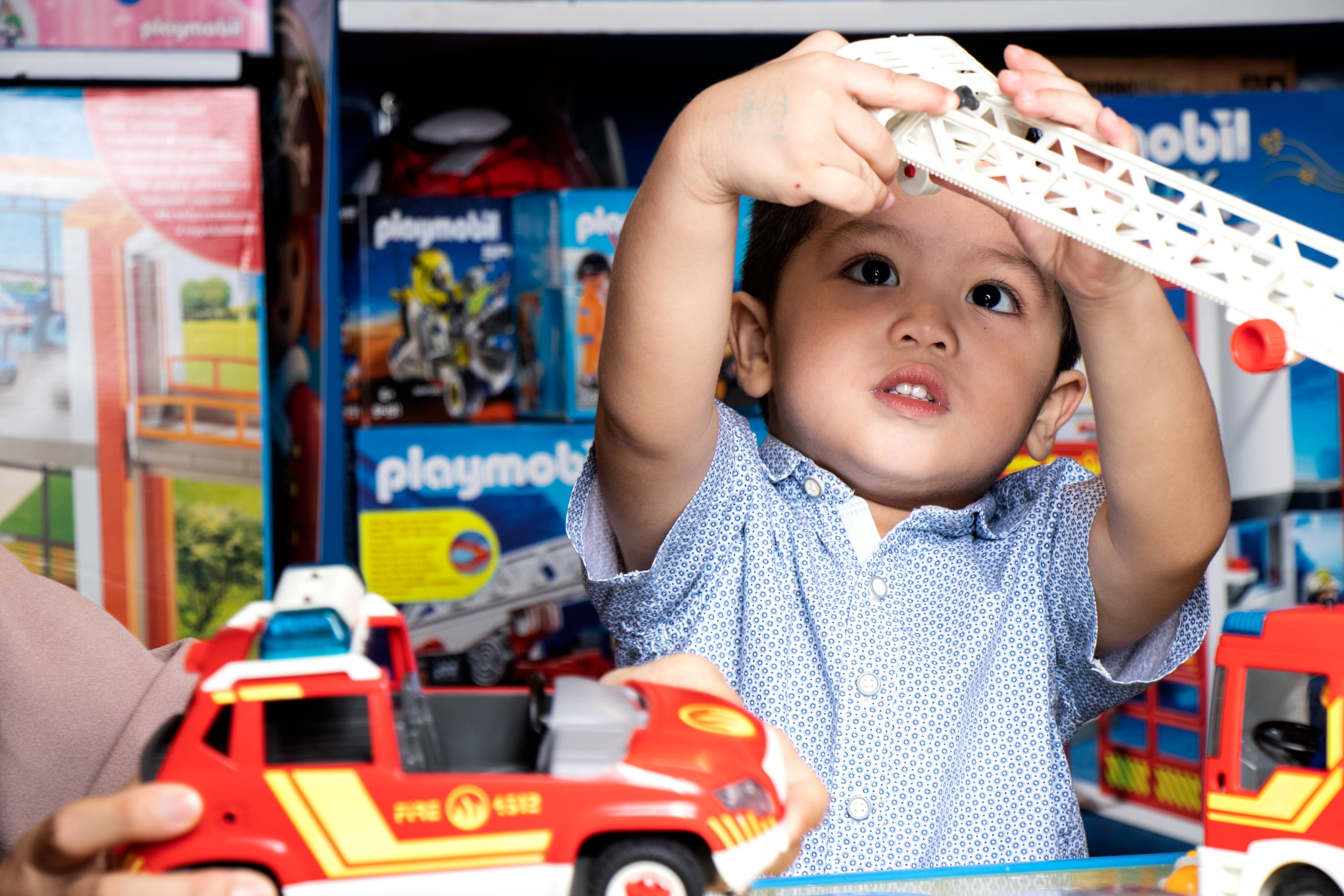 "if you like it, buy it"
Precious shares to us her shopping motto, "If you like it, buy it." She explains, "If there are things that you like as you shop—and it is within reason and within your budget—why not buy from the moment you see it?" She recalled there had been several moments that things she wasn't able to get for a party or an occasion because she didn't think she needed it then. "So when I go back to the store and look for that item at such short notice, it's gone." She compares this to finding something really nice and buying it at the moment, knowing she'll use it in the future. "It really saves you from the regrets of not being able to buy it."
As a Frequent Shoppers Program (FSP) member for many years, this mother of one definitely enjoy the many perks of being a cardholder of this loyalty program. She enjoys earning points whenever she goes shopping with her family, even earning triple points when the store has special events and sales. She also enjoys earning rebates when she shops in-store.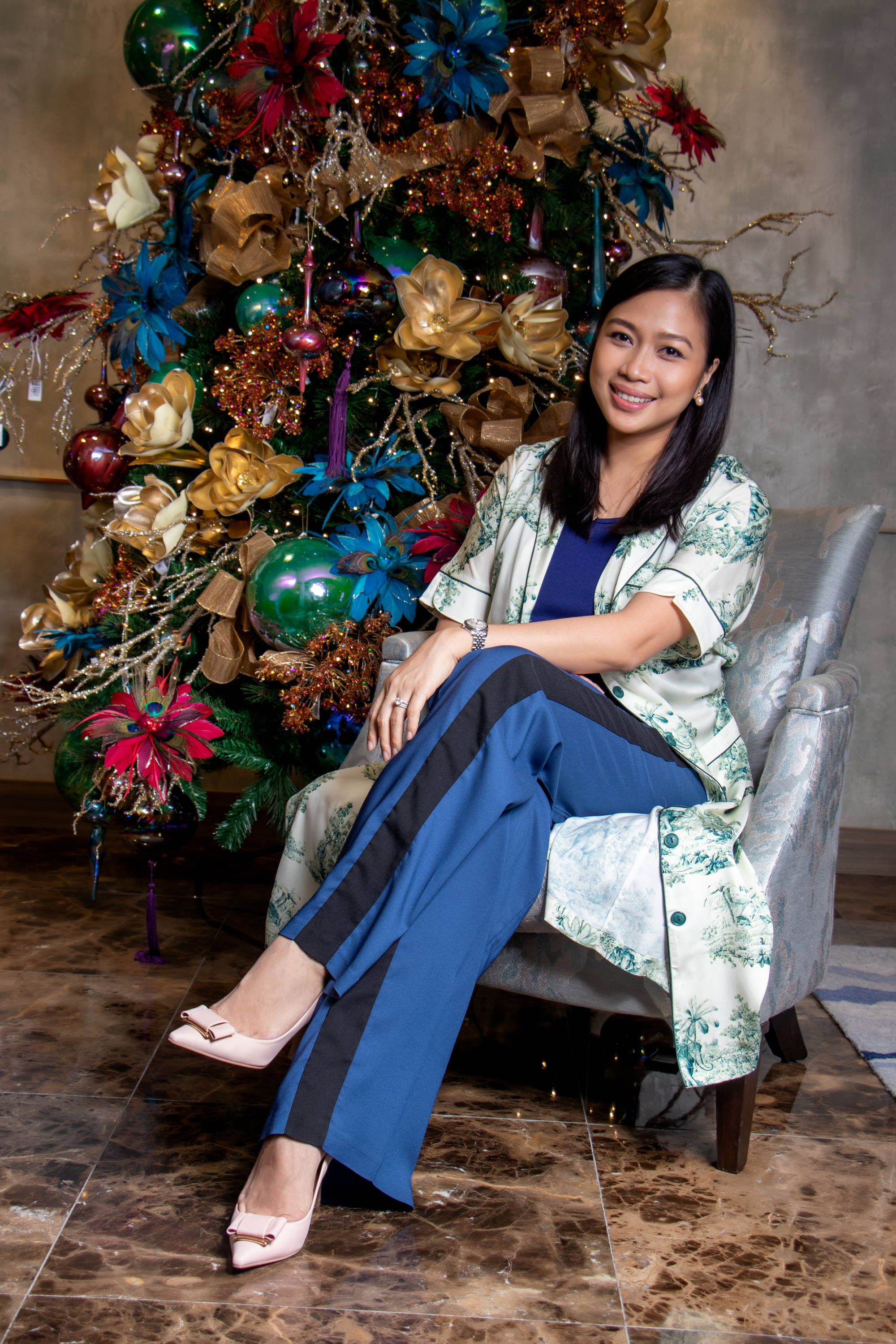 her love for criselda
Precious is a self-confessed Criselda fan. Being a millennial mom, her love for the brand has grown throughout the years with the constant evolution of the designs, cuts, and silhouettes.
She said she shares the same affinity with her mom. And that it started when she became a mother herself. She admires Criselda's line blazers and pants being figure-friendly. With Criselda's structured silhouettes and gazar and silk-made materials, she loves how the clothes flatter her body so well.
Other than Criselda, she is also an avid fan of Rustan's exclusively distributed brand Seafolly. Precious shares that the brand's 100% spandex material is a reason for her to buy three styles for her latest trip. Apart from its material and the structured one-pieces she buys, she also enjoys the reversible styles Seafolly offers, making it seem like she's packed so many swimsuits whenever she travels to the beach with her family.
She also shares that she often visits Jill by Jojie Lloren and Natori for contemporary designs. The flowy dresses of Jill by Jojie Lloren make it easy for her to dress up for day-to-night affairs while the robes and caftans of Natori are also great for going out.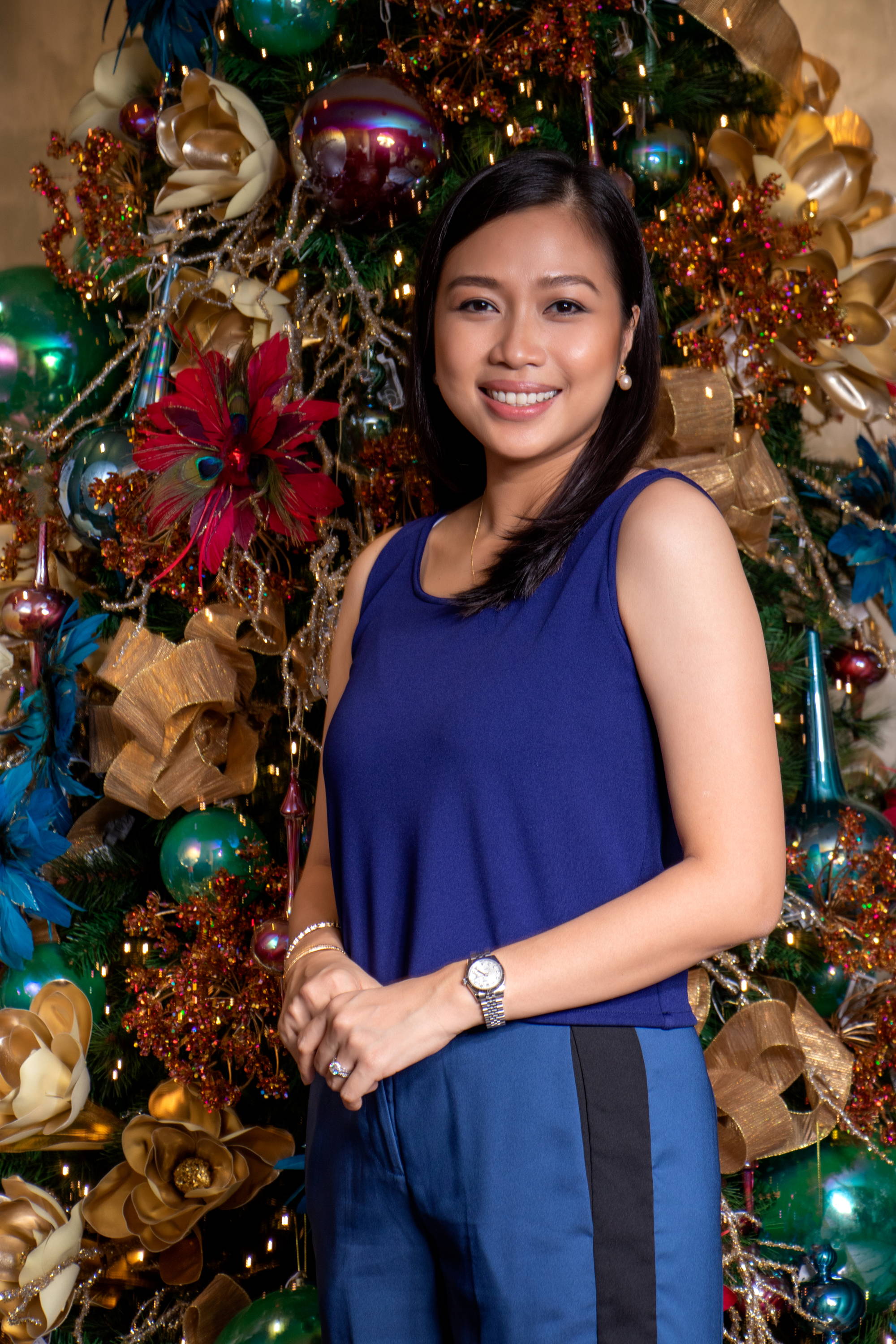 Rustan's hits close to home
Her lovely childhood memories of Rustan's with her parents makes her remember Christmas shopping and gifting. She says, "I remember our parents would already take us shopping for their Christmas gifts for us and they would go to the gift-wrapping counter to have those gifts individually wrapped." She adds, "Even though I already know what's in it, because it's wrapped in that signature Rustan's wrapper and ribbon, I still get very excited to open the gift!"
To Precious, there's nothing more exciting than giving—and receiving—a gift from Rustan's. "No matter what you buy from Rustan's, when you give that gift to a family member or to a friend, you just know that there's something wonderful and beautiful inside that box."

Now, she shares so many memories with her own family. Magnus' first hair cut was done at Rustan's; she likewise keeps this great familiarity with sales associates at the Kids Department for Magnus—more specifically to Ricky, whom Magnus treats as his best friend and a personal shopper whenever they shop at the store.
Truly this mother-on-a-mission still has so many memories to make at Rustan's.
Interview by: Nana Valdueza
Photographer: Oliver Tam and Frances Ulit
Creative Director: Teej Nepomuceno
Producers: Jannah Galvez, Christine Busano, and Patricia Advincula
Stylists: Jana Valdueza and Timothy Diao
Clothes by Jill by Jojie Lloren and Lady Rustan
Sittings Editor: Ailyn Anzures and Maggie Francisco
Shot on location at Rustan's Makati
---