The Chocolate Journey
In celebration of World Chocolate Day, CMV Txokolat's Christian Valdes talks about the process of making chocolates from bean to bar
Wherever you are in the world, chocolates have become synonymous with gifts and celebrations. And since July 7 marks World Chocolate Day, it's time to give this sweet treat the spotlight it deserves.

We sit down with Christian Valdes, general manager of CMV Txokolat and ask him the complex process of making chocolates.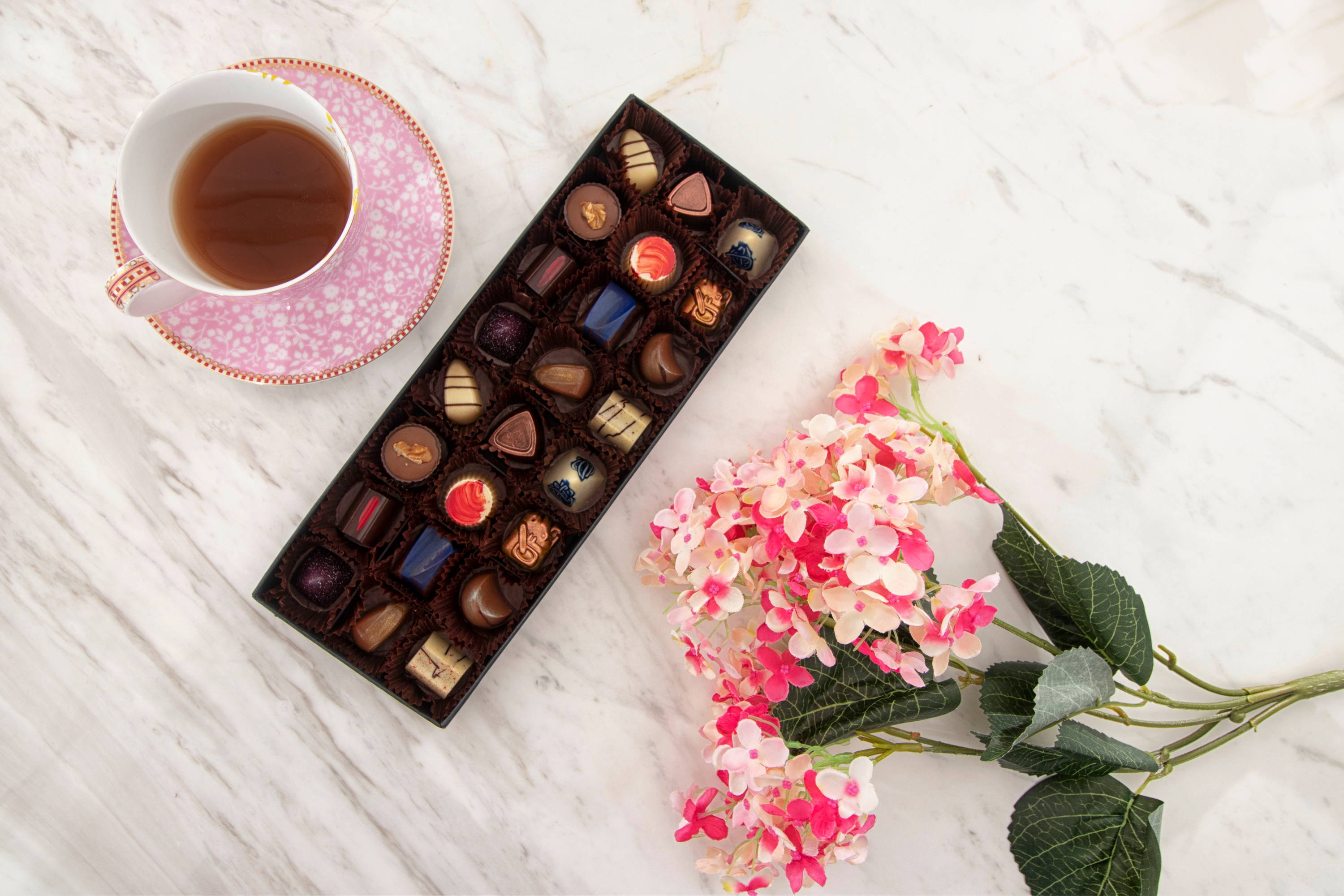 Chocolates require several steps, each one requiring careful treatment to get the very best from the finished product. The process begins with harvesting ripe cocoa pods from the tree. These pods are cut open where the white pulp with cocoa beans is scooped out.

The beans are then placed into containers where they are fermented. "The fermentation is done to kill the germ so that way, it won't sprout anymore," explains the 30-year-old chocolatier. "This brings out extra flavors, as well as extra properties like flavonols and endorphins from the beans." Depending on the type of cocoa, the fermentation process can take days. The beans are then dried to stop fermentation process and to keep the beans from rotting.

Once the beans are dried, you can now roast them, which brings out the final flavor. "It also helps remove the actual shell, and once you remove it, you have to winnow it so you can have the raw beans, which is the main ingredient for the chocolates."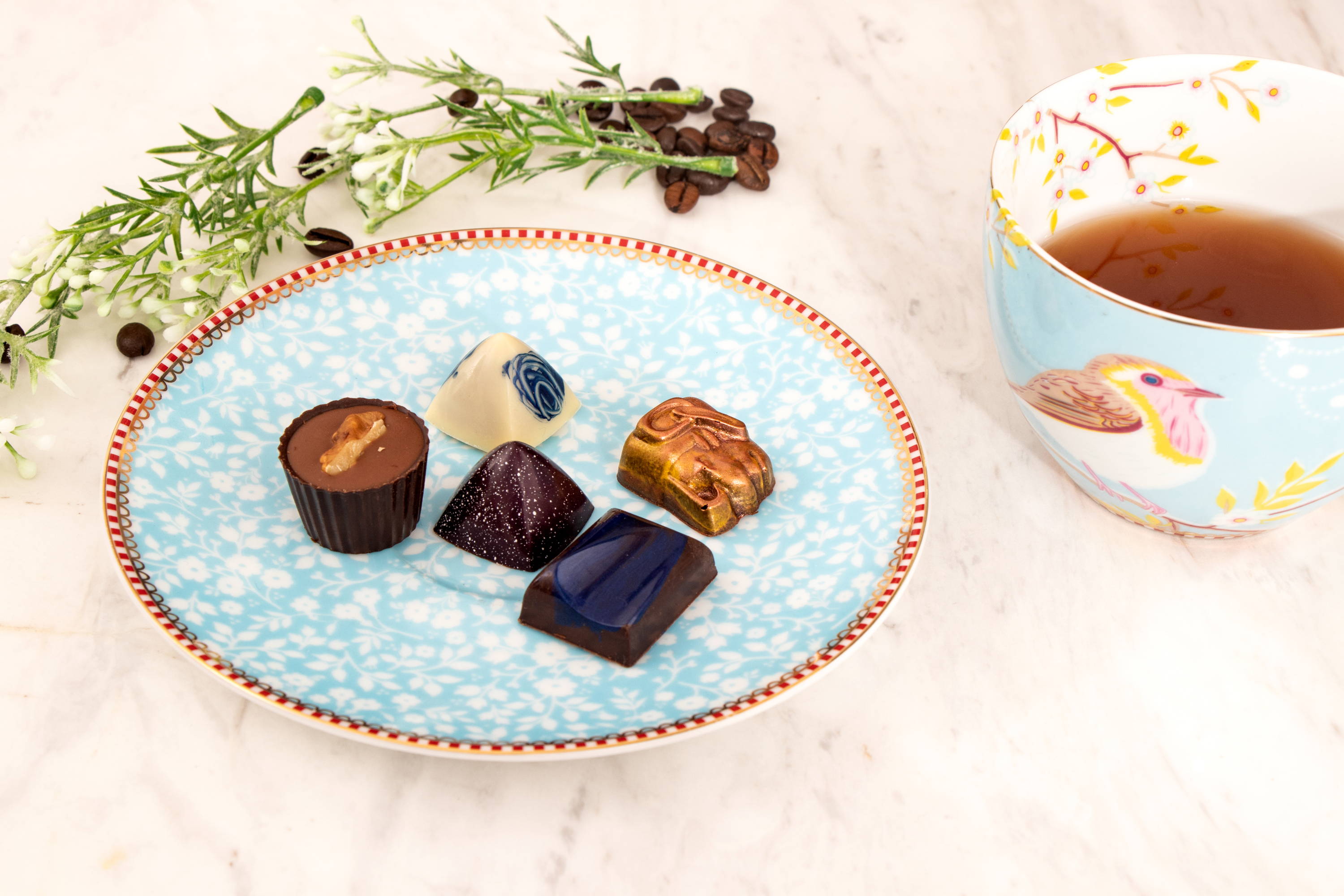 After roasting and winnowing, the beans are ground until they turn into a paste known as cocoa mass or cocoa liquor. Once it is ground, the paste is placed in a conching machine to refine it. "Any good chocolate is normally mixed with soy lecithin as an emulsifier, cocoa butter, cocoa mass," explains Christian. "You can add sugar; you can add milk solids if you want milk chocolates, or even vanilla to give that distinct vanilla flavor." This part of the process has a very big impact on the flavor notes in the finished chocolate, and deciding exactly how long to conch for is part of the chocolatier's skill.

And now it's time to temper. "You can tell a good chocolate by how it's been tempered." A good chocolate should have a shiny finish and a good "snap"—that clean clicking sound when you break a piece off. This is created by tempering, the controlled process of raising, lowering, and raising the temperature of the chocolate to form exactly the right kind of crystals.

Finally, the melted chocolate is poured into molds to make a finished chocolate bar. Some makers, like Christian, use customized molds to make his chocolates instantly recognizable and distinctive.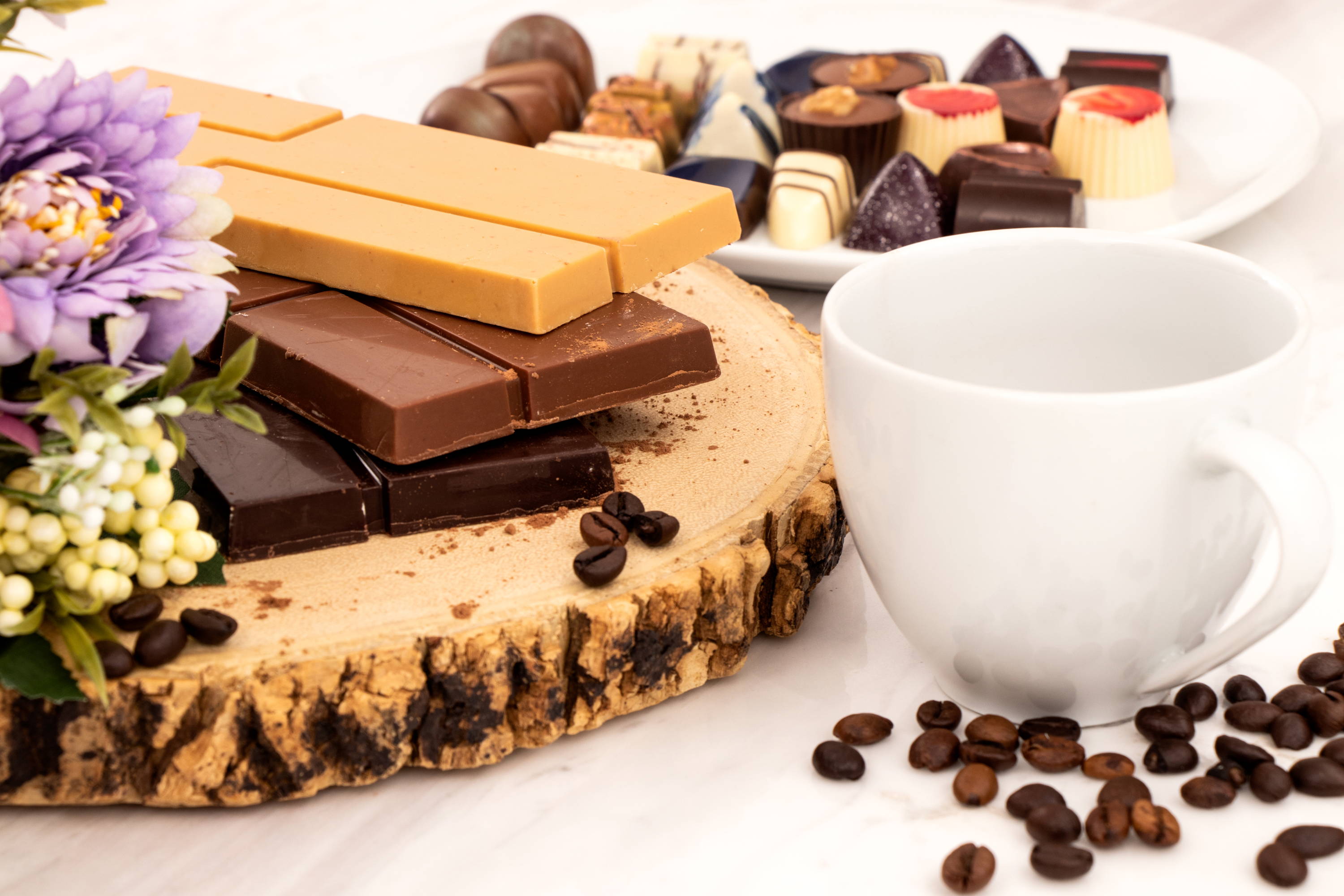 Talking about CMV Txokolat, Christian prides himself of using nothing less than the finest ingredients and are 100% artisanal. His chocolates are made with unusual flavors like santol, gin pomelo, and gumamela. When asked what his favorite flavors are, "Hands down, Chamomile and Juniper Berries for pralines, and for our bars, it's the Dark Chocolate and Pomelo."
That moment you take your first bite of a fine chocolate, letting it melt onto your tongue, you are tasting happiness. But there's no reason to limit your experiences—why eat chocolate on its own when we can combine it with other specialty foods and drinks for a whole new flavor experience?
With Chamomile and Juniper Berries, Christian recommends pairing it with gin or scotch. "Juniper berries paired with scotch is surprisingly relaxing," he reveals.
Another pairing the chocolatier suggested is Kaffir Lime and Coconut with a glass of Chardonnay. Pro tip: "Get the kind of Chardonnay that has a distinct hint of pineapple. You throw them all together, it's a party."
When it comes to Salt and Peppered Caramel, Christian says, "That goes well with anything. You can pair it with savory, with sweet. You can pair it with alcohol or non-alcoholic drink. It's just one of those things that's always good to eat anytime."
Happy World Chocolate Day, everyone!
Interview by: Maggie F. Francisco
Photographer: Oliver Tam
Producer: Allan Ayento, Charlene May Buriel, Jacqueline Megan Ortega
For more information and order requests, call +639152791903, like CMV Txokolat on Facebook, follow @thecmvtxokolat on Instagram, email indulge@cmvtxokolat.com
---