The Brand Loyalist
Marlyn Oba has been a loyal customer for three decades. Find out the reason why she keeps going back to store and what she loves about being an FSP Premium member
Today, we sat down with one of the sweetest shopper of Rustan's we've just met, Marlyn Oba. A mother of already successful children, her beauty and younger glow defies her age. Marlyn is a full-time housewife, who gave-up her career as an interior designer to be a full-time homemaker. Now, she has a beautiful family and a newly-passed lawyer son.
For almost 30 years, Marlyn has been a loyal Rustan's shopper at Rustan's Shangri-La, which happens to be near her home. She shares that when she was young, she used to go to Rustan's Gateway, where she started to become familiar with the store and it's brands. But now a true loyalist that she is, she still continues to shop at Rustan's with her own family. Nothing stops her with loving and being true to her Rustan's roots.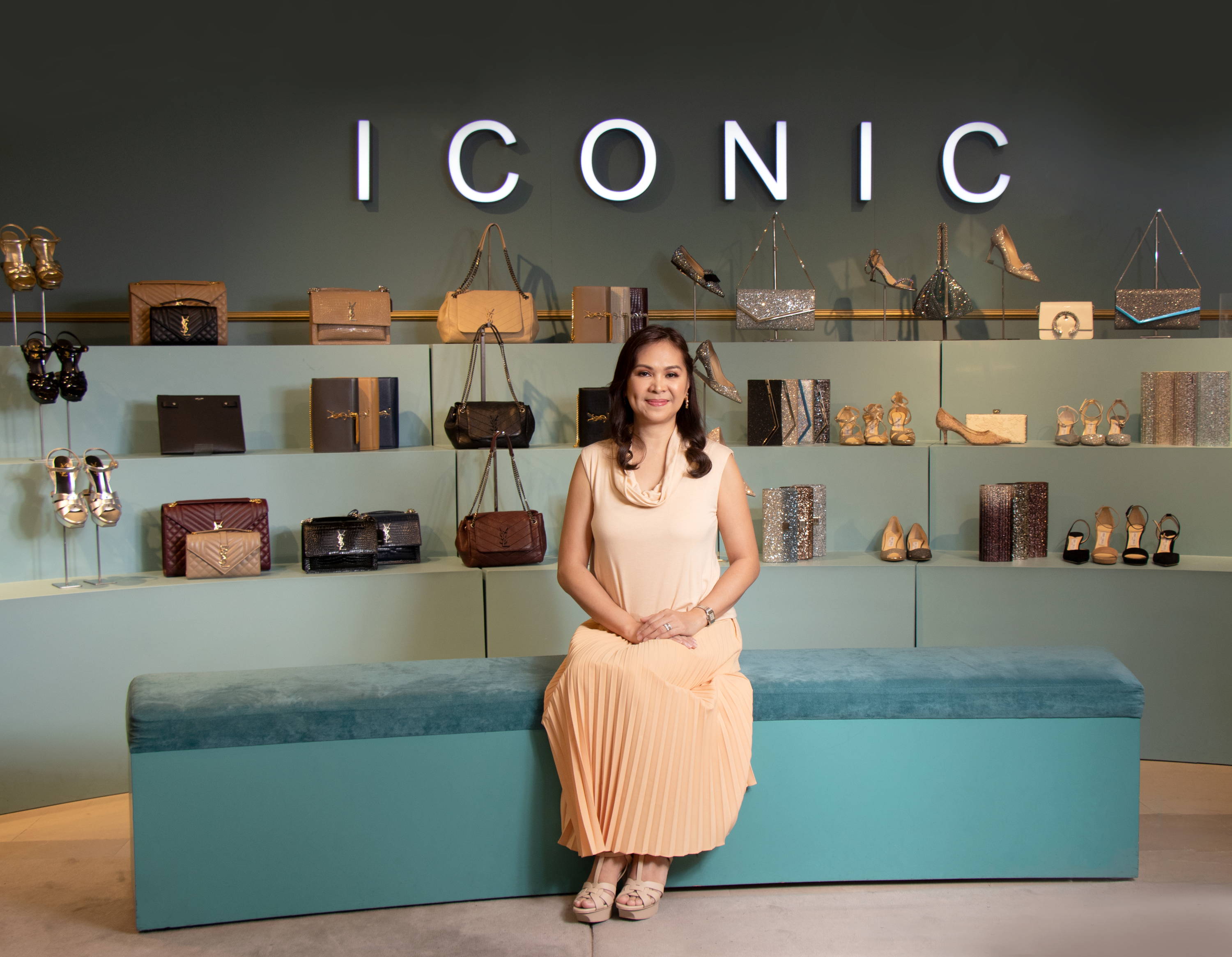 THE BEAUTY JUNKIE
We can all tell, that at 50, Marlyn is just like any other 30-year-old who loves to take care of her skin, get beautifully dressed, and be loved. Her age never defied her looks and she admits, "Rustan's was always my secret to keep a youthful glow."
A true-blue brand loyalist, she uses Dior for her skin-care routine, L'Occitane for her bath and body care, and MAC Cosmetics and NARS for her makeup needs. An avid user of these brands, she got herself an invite with Rustan's The Beauty Source's recent Glow: Beauty and Music Festival held last September. This annual event was always something she anticipates every year, as well as any event by Dior.
"I love buying my whole skin-care routine set from Dior because it is perfect for my skin and age." And with a routine that is simple yet effective, Marlyn's skin-care products include Christian Dior's Dior Prestige Cleansing Micellar Mousse, Dior Hydra Life Makeup Remover, Dior Prestige Light in White UV Protection, Dior Capture Youth Creme – Plump, Dior Capture Youth Creme – Glow. Marlyn's youthful features are a testament to the brand's effectivity, to say the least.
She was also quick to add that Clarins was her go-to brand when she was younger.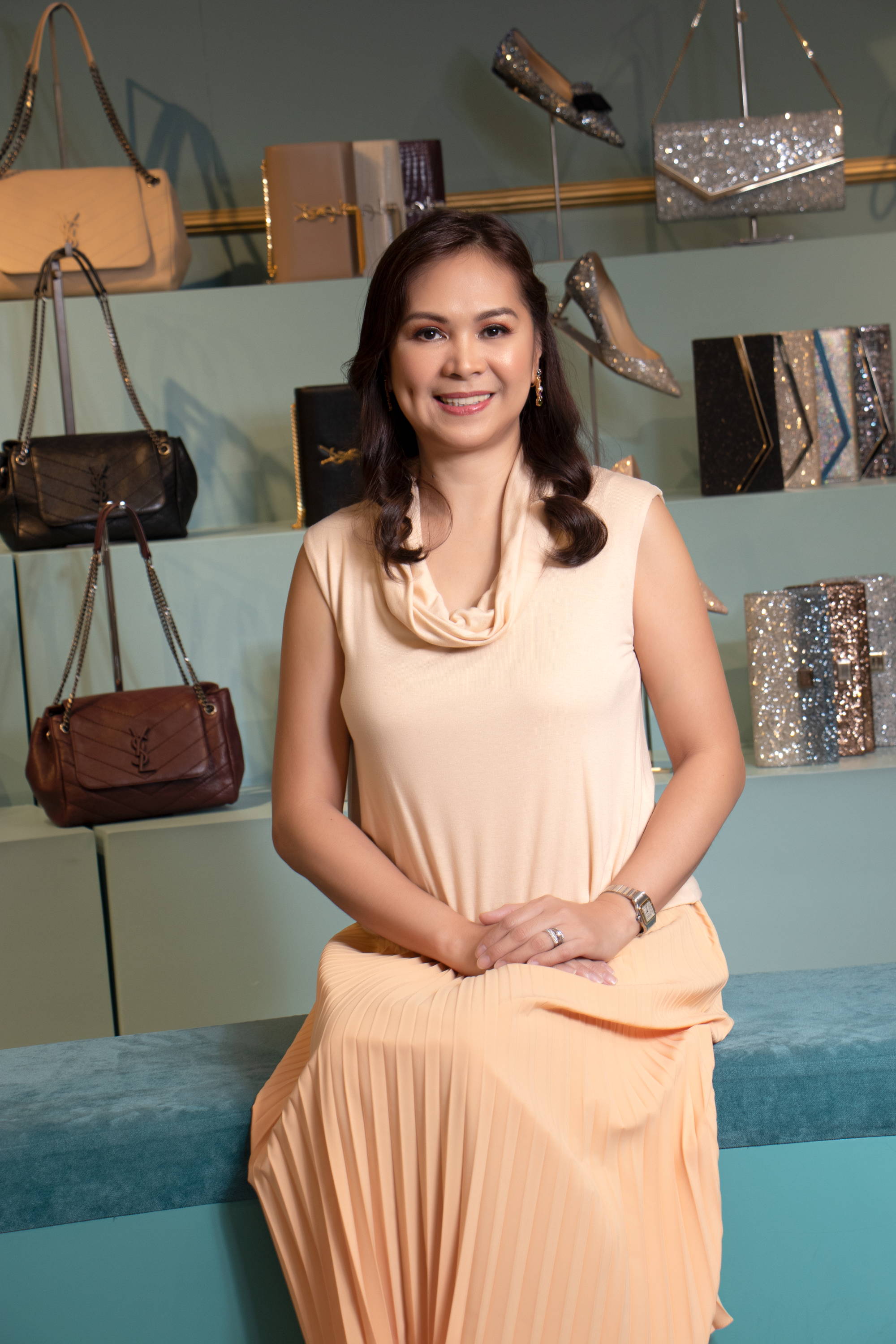 Three decades with rustan's
With over three decades shopping at the store, it is hardly believable that Marlyn is already 50. She started shopping at the now-defunct Rustan's Harrison Plaza and the previously-known Rustan's Cubao—now called Rustan's Gateway.  
Through the years, she has built a close relationship with the sales associates. Her friendly and warm interactions with the sales associates at the Beauty Department shows just how comfortable she is to shop at the store. She knows everyone by name and the sales associates are always ready to give her the assistance she needs.
Other than her beauty products affinity, she also admits that she loves to shop for fashion items at the Womens section. Whenever she would visit the Iconic store, she would check out what's on display from Tod's, YSL, Danse Lente, and Fendi.
With her long-time connection with Rustan's, Marlyn has likewise become loyal to certain fashion brands from past to present. And now she shares that she shops for Lady Rustan items. With the brand's modern and comfortable aesthetic, it's easy to mix and match and is workable for any occasion. As an FSP member, having the perks to alter the clothes she buys, is also a plus for her.
CANNOT BE MATCHED
Marlyn always loved shopping at Rustan's, especially with the holiday season in full effect. "Even if you have no idea what's inside the gift, you know that when it's from Rustan's, it's definitely expensive and luxurious." Just from the gift-wrapping itself, one can tell that it is a beautiful gift to give and to receive."It just cannot be matched!" she admitted.
To Marlyn, everything bought from Rustan's, whether it's clothing, shoes, beauty product, home decor, "You won't doubt that it really is the finest item you'll buy," she said. "Which is why I have been such a loyal customer to this store."
She quickly remembered one item she bought from the store, telling us, "I bought a Montblanc item—but through my FSP points! That's why I absolutely love my FSP. Until now, I still have it."
But more than the memories of shopping at Rustan's, Marlyn admits that she loves going to the store because of how people make her feel whenever she's there. "I feel like I'm just going to my family's house. Every time I go to Rustan's, the people give you the warmest welcome and they treat you so well and they just give you the best service they have to offer."
Interview by: Nana Valdueza
Photographer: Oliver Tam and Frances Ulit
Creative Director: Teej Nepomuceno
Producers: Jannah Galvez, Christine Busano, and Patricia Advincula
Stylists: Jana Valdueza and Timothy Diao
Clothes by Jill by Jojie Lloren, Oleg Cassini Woman, Ricardo Preto Woman
Makeup by MAC Cosmetics
Sittings Editor: Ailyn Anzures and Maggie Francisco
Shot on location at Rustan's Makati
---