The Booty Beauty
It's time you treat your bum with as much care as your face with this new line of sheet masks from BUTT!TUDE
Now more than ever, people have morphed into a skin-care obsessive in one way or another. Women want to talk about the routines, their acids, the one serum they swear by. But when it comes to skin care, there's probably one part of your body that you may be overlooking—your butt. Sure, you exercise (do those squats!), you sit on the most comfortable cushion, you do the basic hygiene principles that are important to your derriere's everyday functions. But your sweet behind is also susceptible to a few skin conditions, such as dryness, stretch marks, and cellulites. Have you ever considered masks?
Your bum's really an amazing part of the body: equal parts form and function, derided and adored, soft but powerful. So if you haven't taken the time to tell your butt you love it lately, now's the time you start paying attention to it with BUTT!TUDE.
It all started when a group of women were enjoying a self-care girls night, facials included, and realized that the hydrogel sheet masks they were using to hydrate and regenerate their complexions would be so much better than all the creams they had tested on their bums. Hence, BUTT!TUDE was born.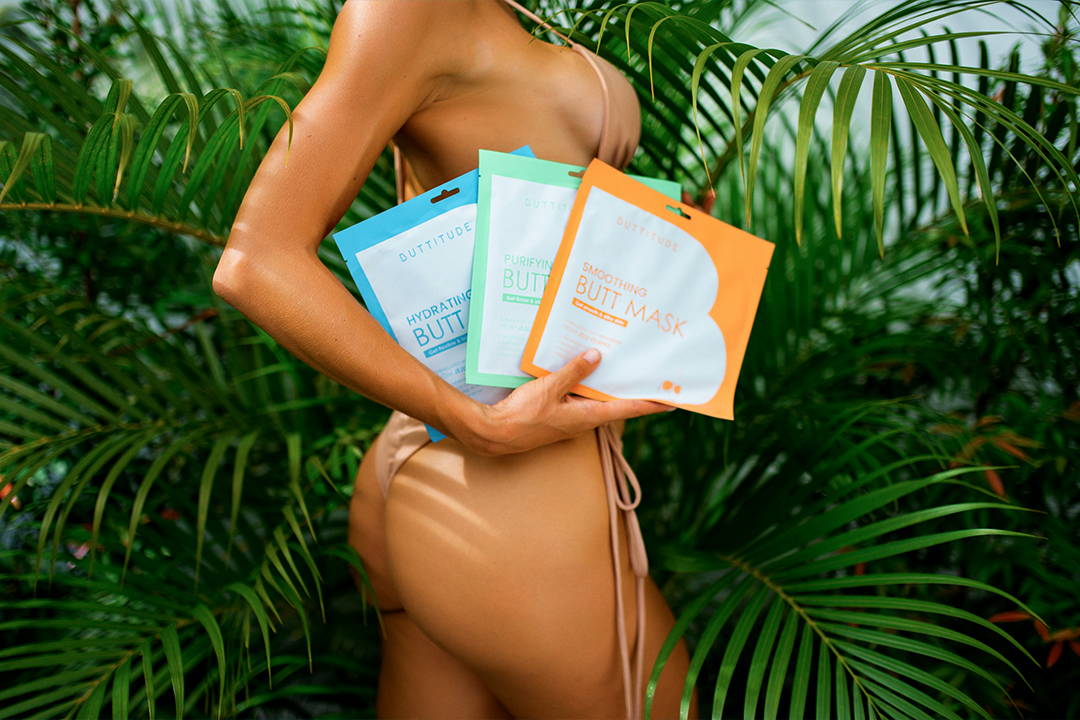 This Hong Kong brand specializes in sheet masks for your bums to keep it feeling peachy keen. FDA-approved and made with all-natural active ingredients sourced from Jeju Island, South Korea (known for its tropical paradise climate, stunning blue waters, and most importantly, itsrich volcanic elements), BUTT!TUDE offers three types of hydrogel butt masks to choose from: Hydrating, Smoothing, and Purifying.
---
Hydration is key to a healthy, luscious skin. The Hydrating Butt Mask is packed with super-moisturizing lava seawater, a unique underground resource of Jeju Island that contains minerals and nutritive salts with almost no organic material or pathogens. This incredibly rich, natural ingredient is primarily used to replenish the skin's elasticity and softness, leaving your bum soft, plump, and rejuvenated. A secret weapon to get that booty shining!
---
If you want an instant glow-up for your butt, the Smoothing Butt Mask is designed to exfoliate your skin, minimize fine lines, and smooth wrinkles, letting your sweet bum looking radiant and you feeling fabulous! This sheet mask is made from Jeju tangerines, known for its incredible anti-aging properties. With this all-natural active superfood ingredient, this sheet mask can even texture, restore elasticity, and brighten the skin of your behind. It's your go-to mask for that instant perk-up.
---
A good detox is key to all skin-care regimens. Formulated with the volcanic ash from Jeju Island's Hallasan Volcano, the Purifying Butt Mask will help you regulate sebum over-production and get rid of pesky clogged pored. The volcanic ash has a unique natural ability to disinfect, soothe, and treat skin for adverse conditions. With the replenishing power of this active ingredient, this mask gently buffs your bum, revealing its naturally glorious glow.
All the sheet masks are 11-Free, meaning, these masks are free from paraben, silicon, sulfate, DEA, UREA, detergent, polyethylene, fragrance, artificial coloring, phenoxyethanol, and nickel.
The hydrogel masks are easy to use and are even slip-free. Simply make sure your butt skin is clean and dry, apply the mask onto both cheeks, leave them on for 20 minutes (if you want to reposition it, just remove and reapply), and you've got BUTT!TUDE!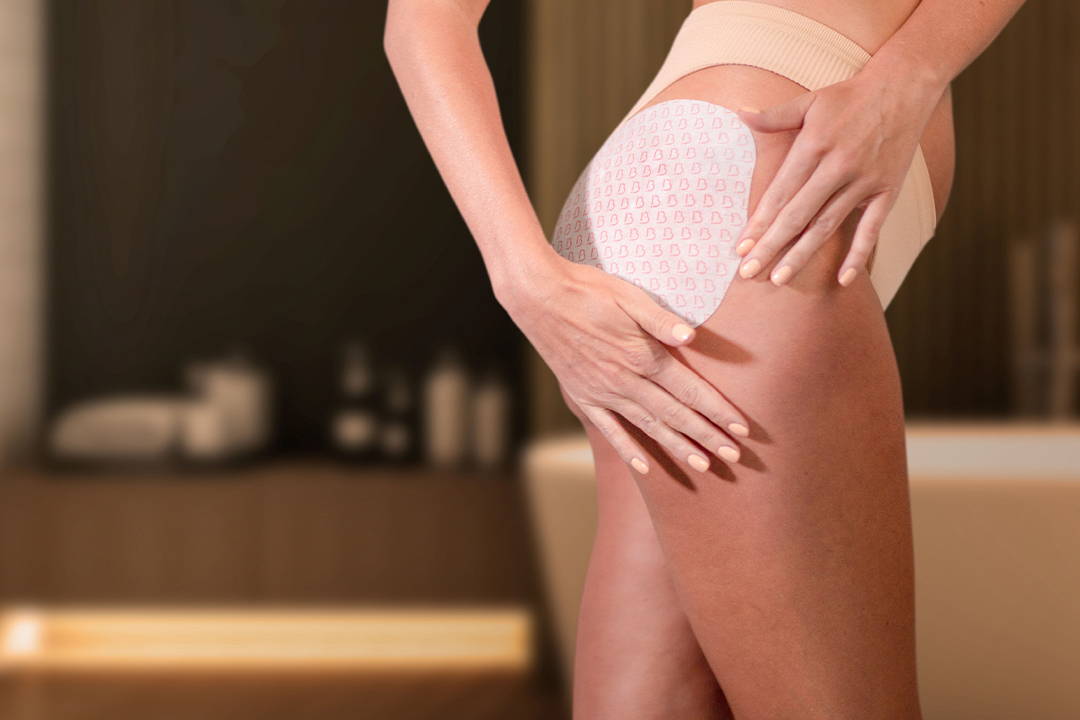 BUTT!TUDE's sheet masks are the ultimate self-care moment to help you take care of your very hardworking bum and indulge in some me-time. So, whether you're looking to smooth, hydrate, or purify the skin on your derriere, or you're just looking to show your bum some extra TLC, these butt masks are here for your rear.
---