Perfectly Primed
This new line of primers from Laura Mercier is formulated with ingredients to target specific skin concerns
When we think about primers, without a doubt, Laura Mercier's classic Foundation Primer is at the top of our minds. Since it was first introduced by the French cosmetics brand in 1996, primers have become an essential step in everyone's makeup routine. The pioneer of the "Flawless Face" made primers a must-have tool to create a seamless canvas for makeup application and a cult favorite tool for beauty editors, makeup artists, and beauty junkies alike.
This year, Laura Mercier launched a new generation of primers formulated with skin-boosting ingredients to address specific skin type or concern. From a blurring option to an illuminating one, Pure Canvas Primers not only boost the longevity of makeup, they likewise provide long-term and short-term benefits to your skin.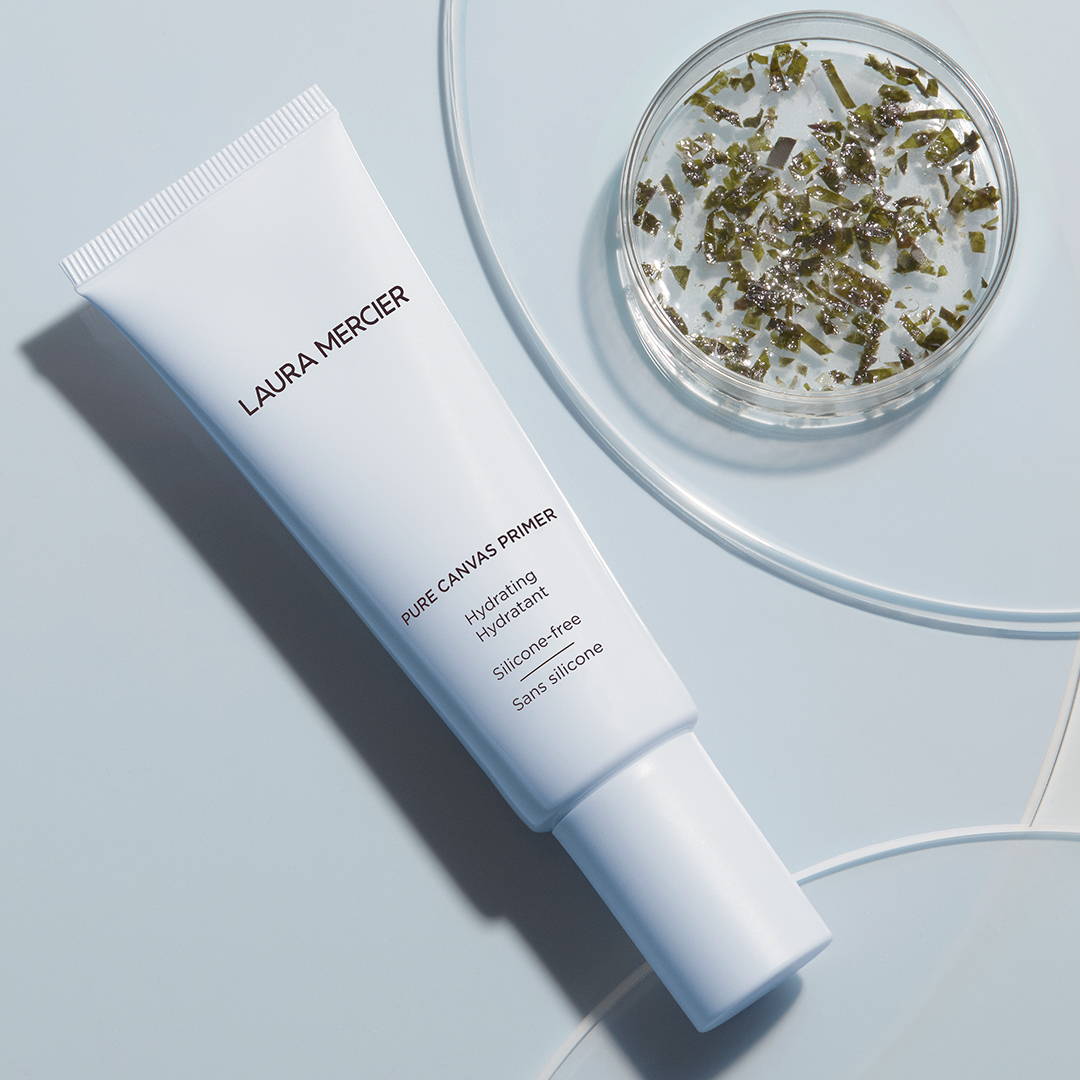 Hydrating
For Dry Skin
The Pure Canvas Primer Hydrating is a water-based hydrating primer that locks in moisture while creating a flawless canvas for applying your makeup. This lightweight and moisture-rich formula replenishes skin and keeps it feeling hydrated all day long. It contains glycerin to help get that much-needed moisture to the skin, olive extract to smooth skin visibly and lock in hydration, and marine hydra botanicals to replenish skin's natural moisturizing properties.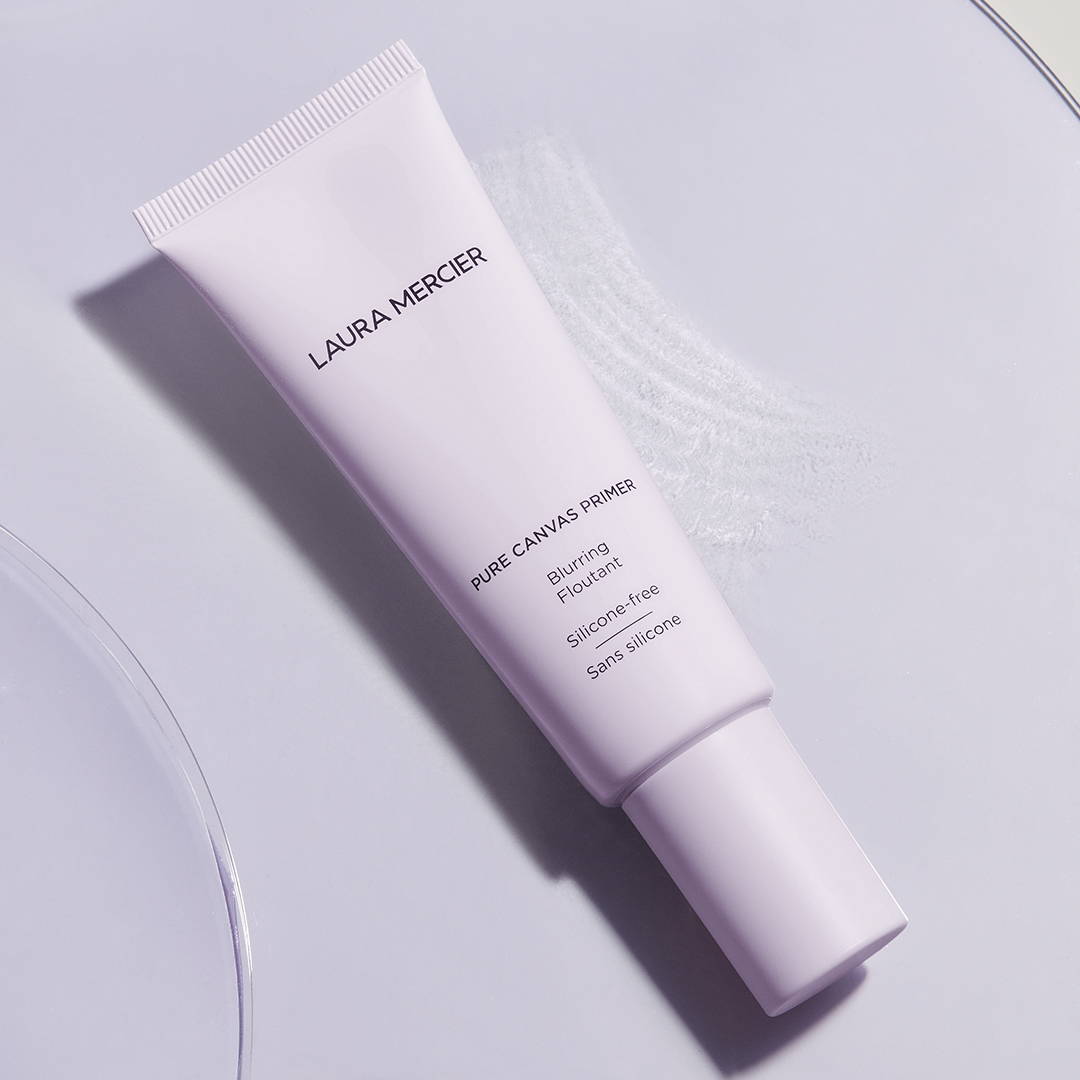 Blurring
For Oily Skin
The Pure Canvas Primer Blurring is an innovative, oil-free, and oil-absorbing primer that gives an instant mattifying filter and blurs skin's appearance for a soft-focus effect. This breathable, silicone-free formula creates a protective barrier, extending makeup wear while helping control oil breakthrough. Perfect for oily skin, this primer contains oil-absorbing blurring powders to mattify skin and diffuse light. It also contains glycerin for that smoothing, plumping effect and microalgae to condition skin over time for improved look and texture.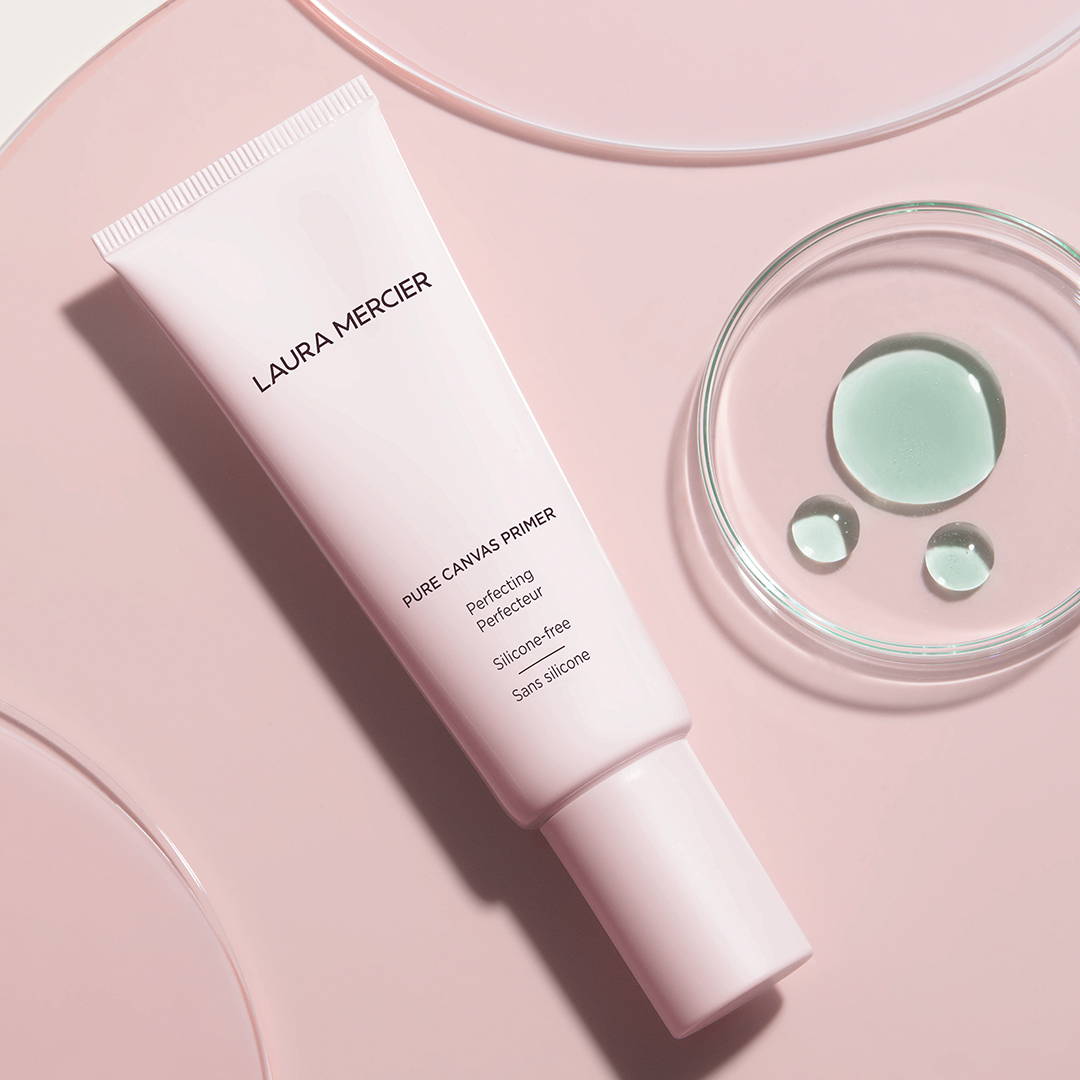 Perfecting
For Normal Skin
Known as the original skin-perfecting primer, Pure Canvas Primer Perfecting creates a flawless canvas for makeup application. This silicone-free, water-based formula contains aloe vera, an anti-irritant that soothes and calms the skin; vitamin C, an antioxidant that minimizes the look of imperfections; and green tea extract, another antioxidant to protect the skin from the sun and environment's damaging effects.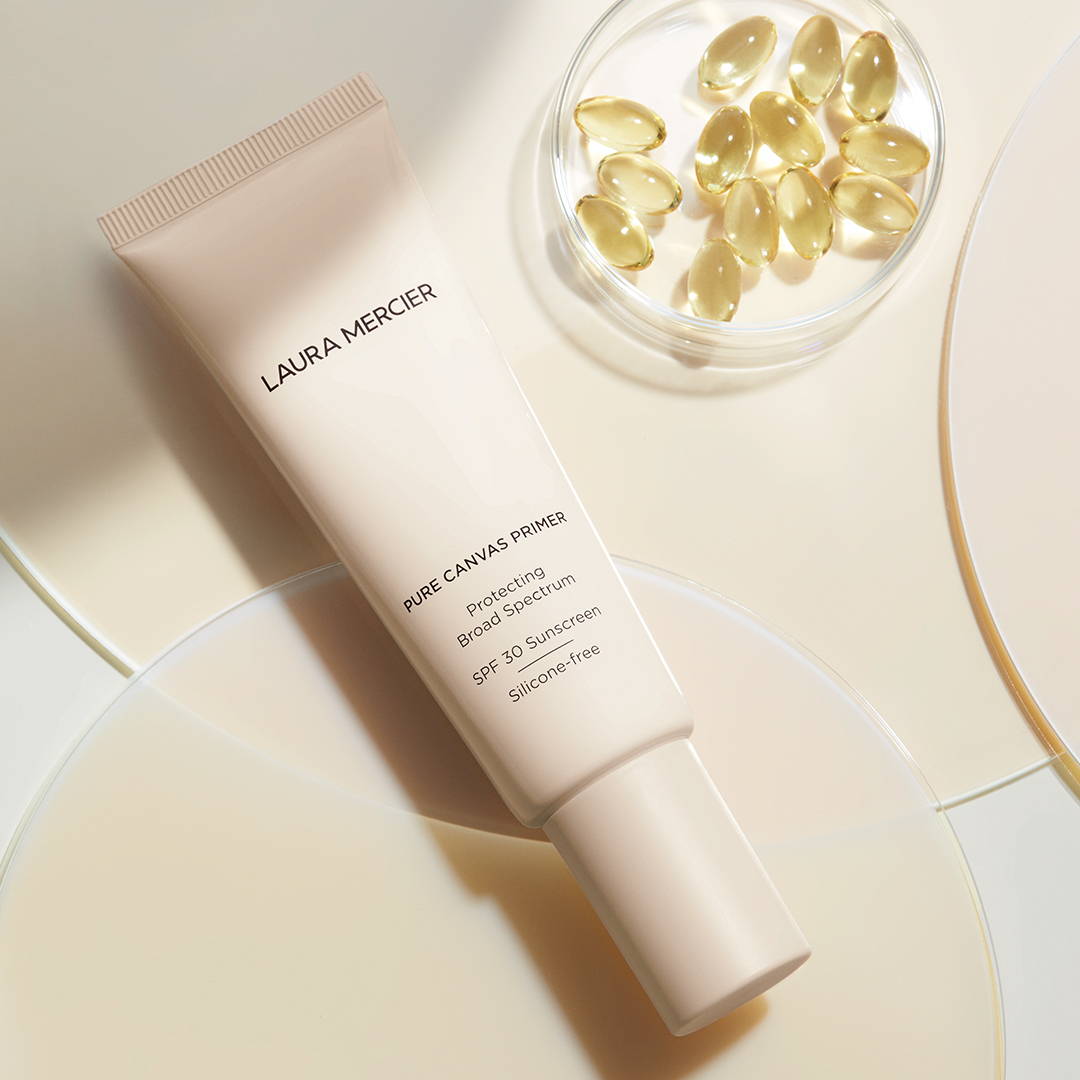 Protecting
For Sun Protection
Another original primer that was reformulated for this new collection, the Pure Canvas Primer Protecting creates a flawless canvas for applying your makeup with weightless SPF 30/PA+++ protection. This primer is, like the other primers in this collection, silicone-free and water-based, and contains non-chalky SPF 30/PA+++ to help protect skin against the harmful UVA and UVB rays. It also has glycerin for moisture and a blend of vitamins C and E to minimize the look of imperfections.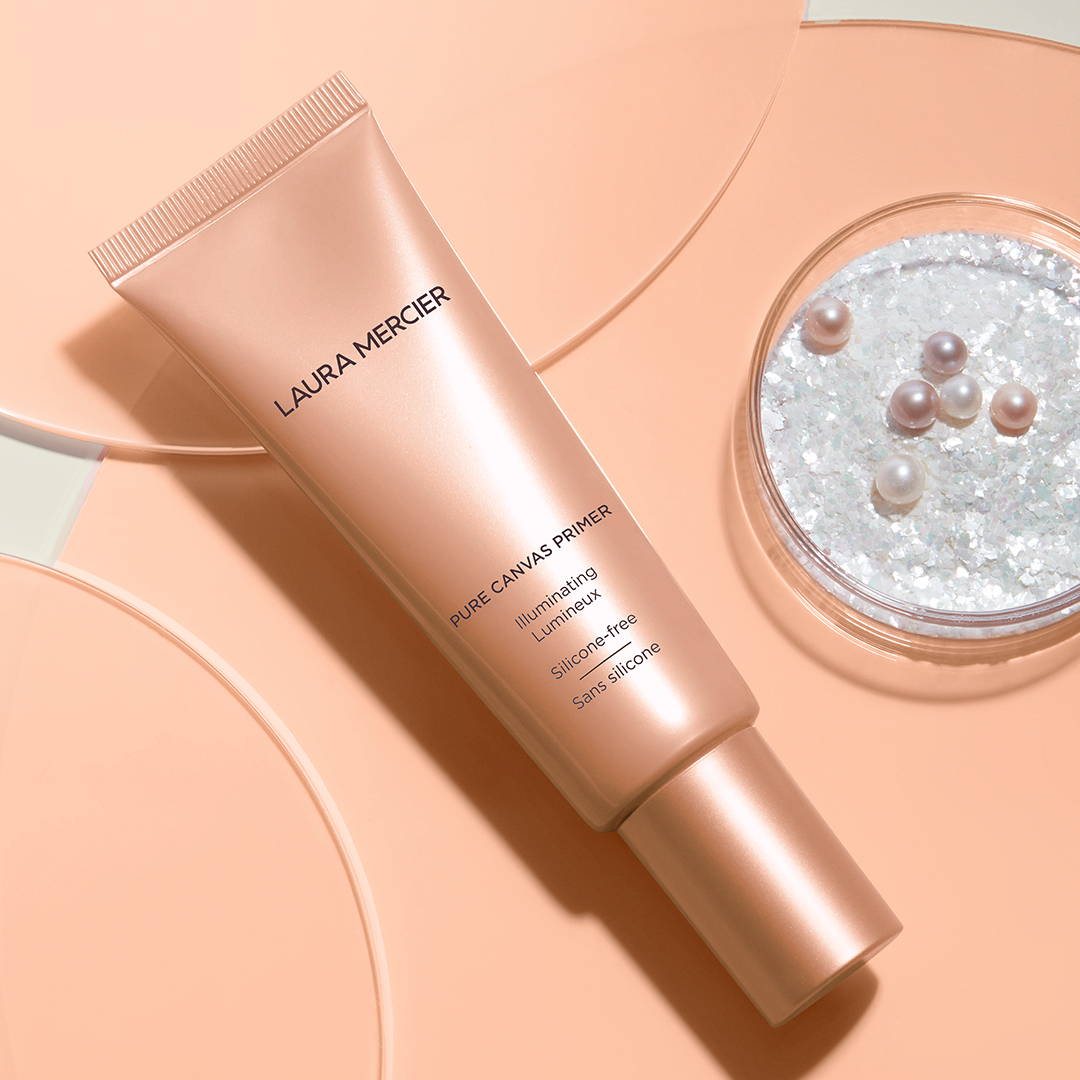 Illuminating
For Dull Skin
Together with the Blurring and Hydrating primers, Pure Canvas Primer Illuminating is one of the three new formulas in this collection. This water-based, silicone-free primer will give you that "glow from within" effect while creating that perfect canvas for a seamless makeup application. It is formulated with micronized pearls to refract and reflect light, glycerin to hydrate, smooth, and plump skin, and porcelain flower extract for long-term radiance. Definitely a primer to use for the colder weather.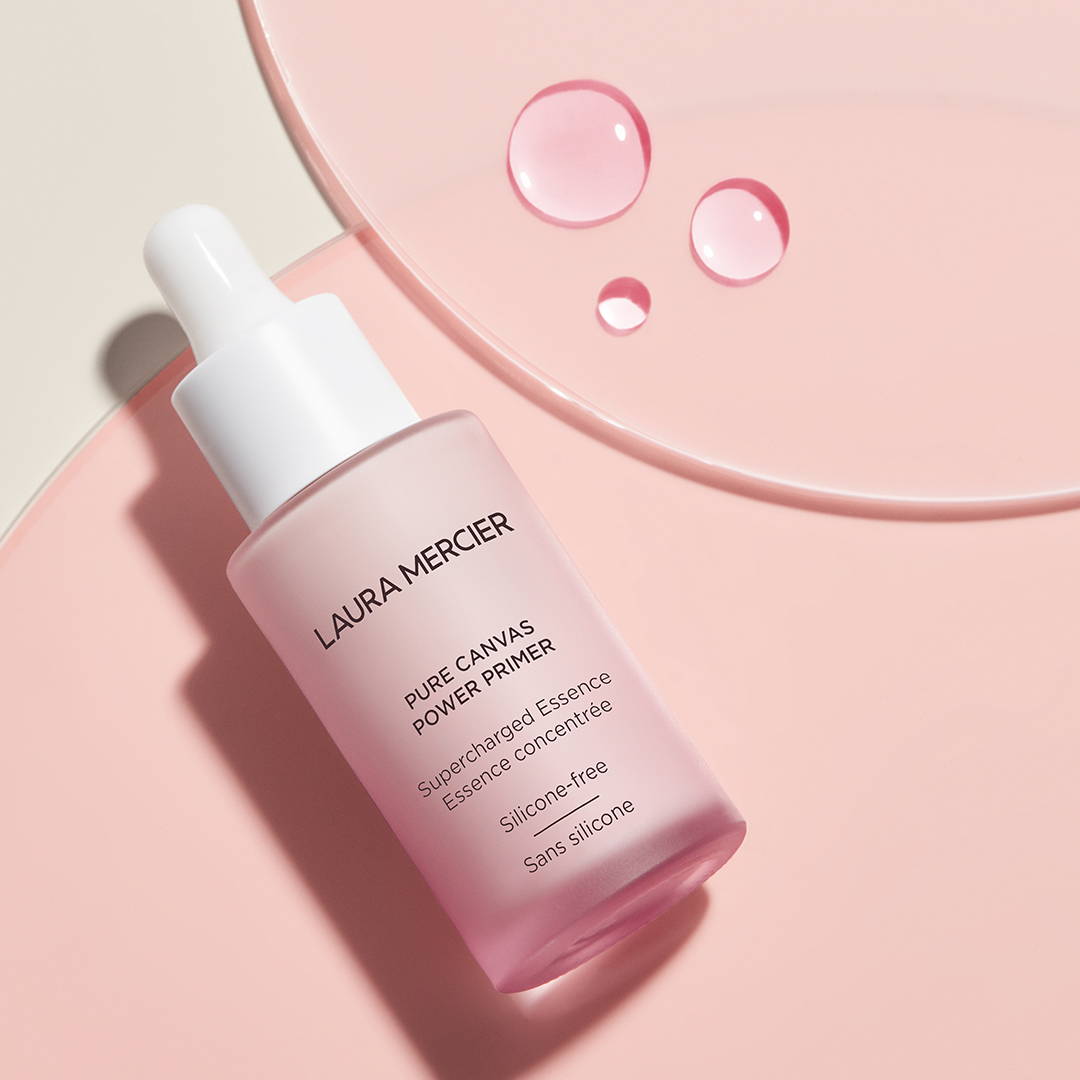 Supercharged Essence
For Mature Skin
The Pure Canvas Power Primer Supercharged Essence is the primer hybrid of the collection—a revolutionary innovation to give you that flawless face. Its milky essence gives next-level priming with visibly smooth and ultra-soothing complex. It is formulated with silicone-free emollients for that lightweight feel, beauty-boosting peptides to revitalize skin, and marimo pearl to diffuse and reflect light at various angles. The advanced skin-care benefits of this primer hybrid makes skin look smoother, radiant, firmer, and younger.
In celebration of the official launch of Laura Mercier, the pioneer of the Flawless Face is is giving you a special treat when you shop at rustans.com!
So if you are looking to step up your primer game this year—or if you simply want to give your skin some extra loving care, the Pure Canvas Primer collection is a solid choice. With an upgraded formula and six variations to choose from, these primers will not only make your makeup look good, they will make your skin look better and better with every use.
---