Outdoorsman
Who said the great outdoors and fashion don't mix?
When you say outdoors, fashion and style don't exactly come to mind. In fact, it's the last thing you would think of when you're hiking through a trail or up a mountain. However, that doesn't mean you have to forget out how you look.

There are a lot of clothing items that bring function and fashion together, updating the traditional plain apparel that were worn before.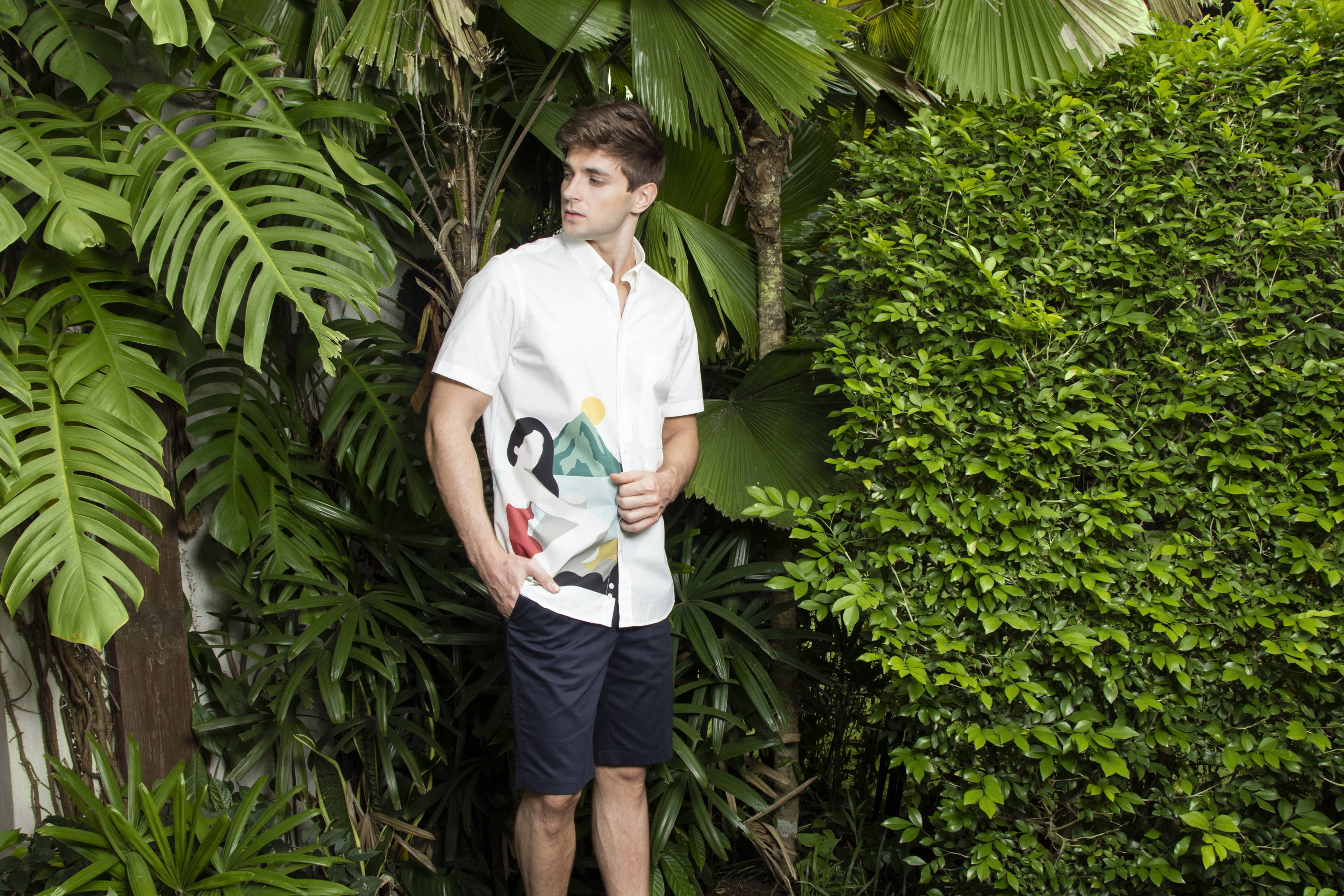 SHIRTS AND SHORTS
The dress shirt from Ricardo Preto and shorts from Pedro del Hierro help you seamlessly transition from day to night, outdoors to indoors, with the goal being for your outfit to be straightforward and fuss-free, letting you function confidently. These pieces are great to take with you for a weekend getaway. Shoes from Under Armour look as good on the trail and they off it—you can't go wrong with them.
On him: Ricardo Preto dress shirt, Pedro del Hierro Bermuda shorts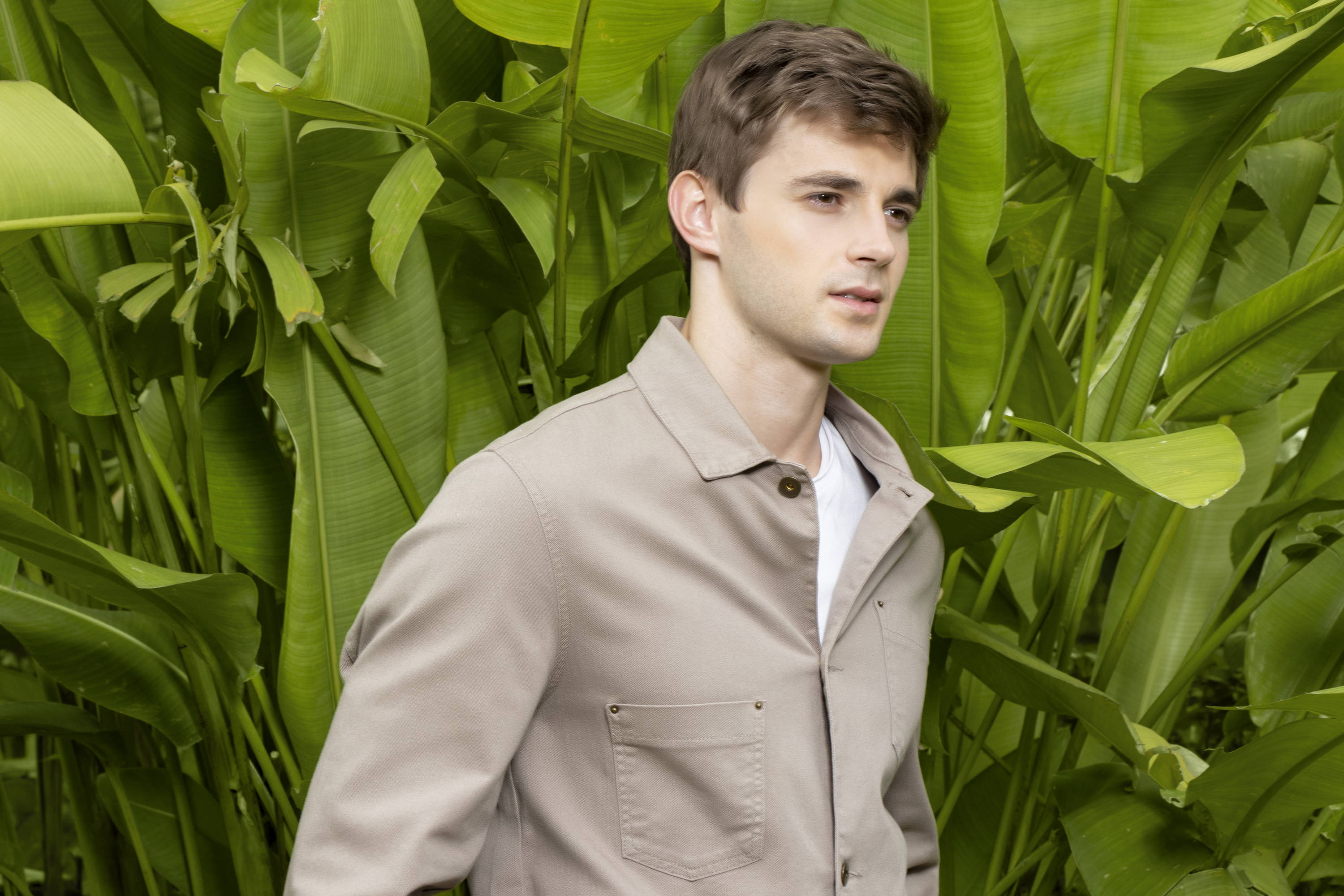 JACKETS
If you want to break free from the heavy, logger looking jacket, look for something that's more lightweight. This is a good choice for a cool day or for evenings when temperatures dip.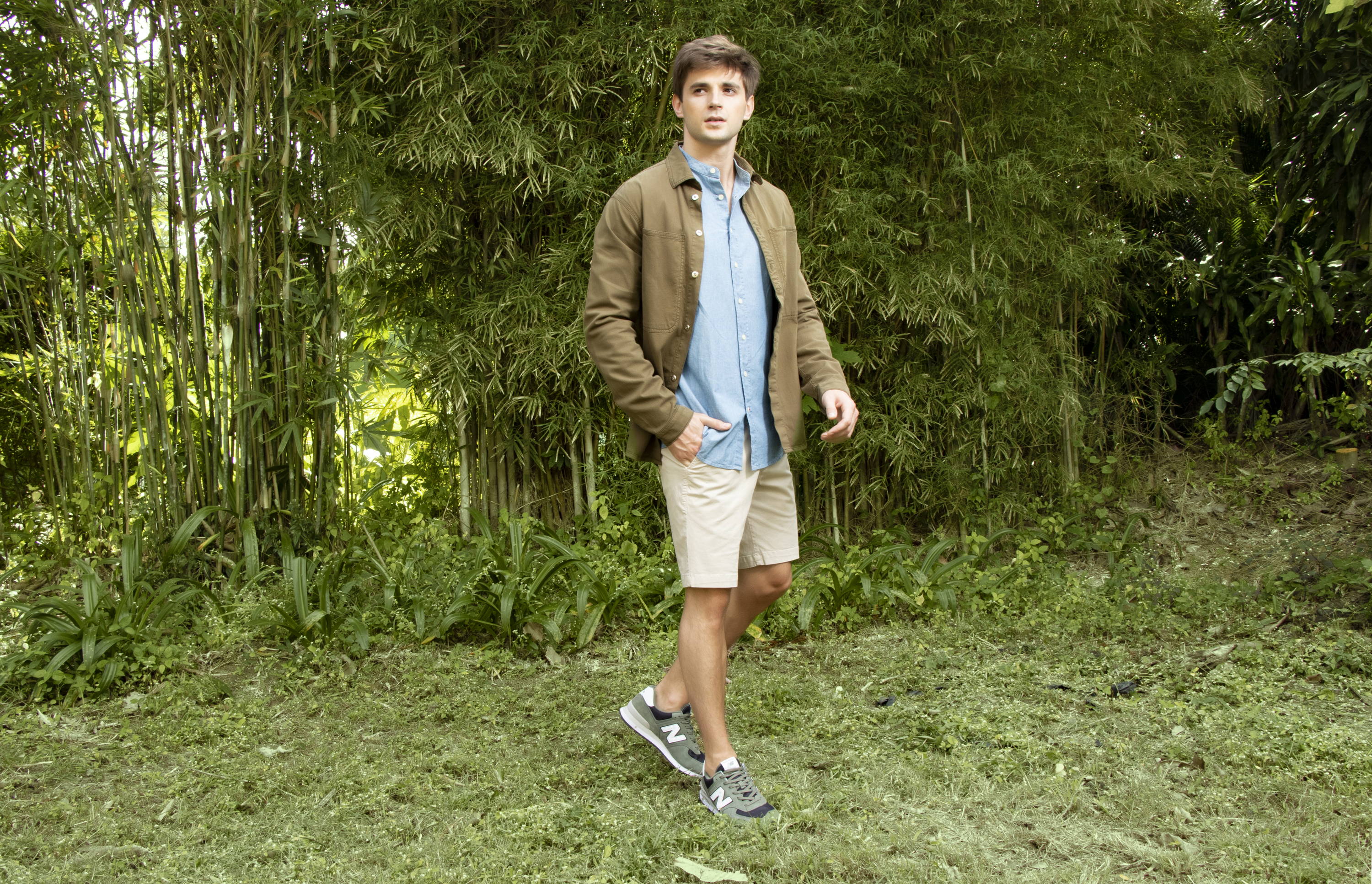 Head to Toe
Whether you're always outdoors—or you love that outdoorsy aesthetic—then for sure, you need to have durable pieces that are built to last. The key is to creating a collection of staples that balances the fine line between functional and stylish, and work well together so you can get through your morning easily.
On him: Ricardo Preto overshirt, Hackett mao-collar shirt, U My Philippines shorts, New Balance sneakers
---
Photographers: Oliver Tam & Frances Ulit
Art Director: Kevin Dexter Magno
Producer: Alex Lizares
Stylist: Timothy Diao
Grooming: Christine Lavina for Jane Iredale
Hair: Francis Guinto for Phyto
Model: Vladimir Grand of Main Models
Sittings Editor: Maggie Francisco
Production Assistant: Mich Protacio
Shot on location at Sta. Elena Golf & Country Club
Visit staelena.com for more information
---