Of Shopping and Wonderful Memories
What started out as a regular day of accompanying a friend turned into a sit-down interview with a loyal FSP member for many years
Coming in with a great smile on her face, Menchu Cammayo came to support her friend Mina Peñano for an editorial shoot with Rustan's. She was only supposed to accompany Mina, however, upon hearing the stories between these two fine ladies have shared, it would be amiss to not share her own story.
Menchu and Mina have bonded over what any other women bond over: shopping. For many years, they have shopped at Rustan's Gateway together, spending their free time roaming around, looking at the beautiful items on display, rarely leaving the mall without shopping bags in tow. The bond between them is simply undeniable. They make each other laugh, bouncing off each other's quips, enjoying themselves as they get all made up for the shoot. One thing that they do share for years is their love for Rustan's ever since they were young ladies.
We got to sit down with Menchu as she recalls fond memories of shopping at Rustan's and enjoying the wonderful benefits of being a loyal FSP (Frequent Shoppers Program) Premium member.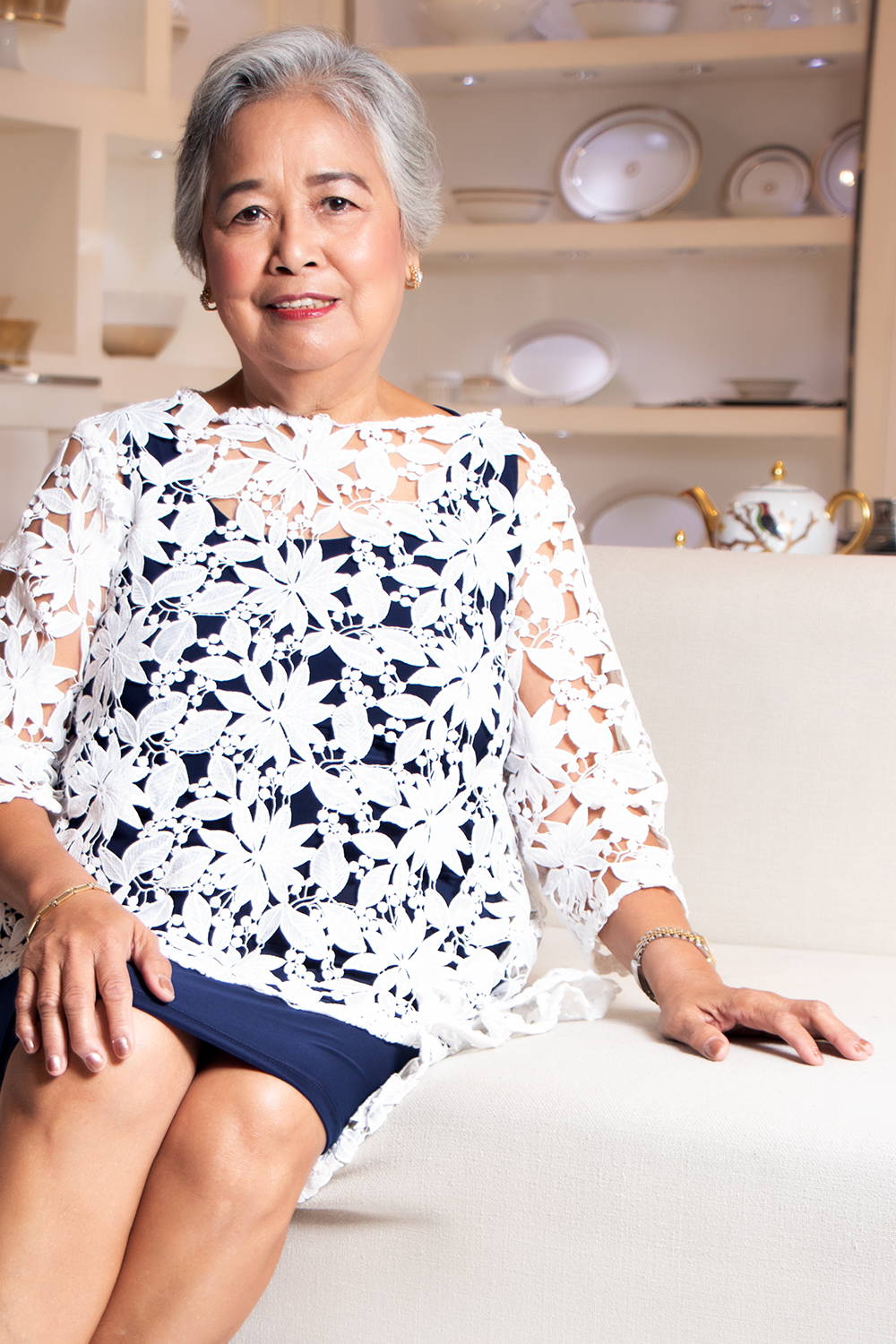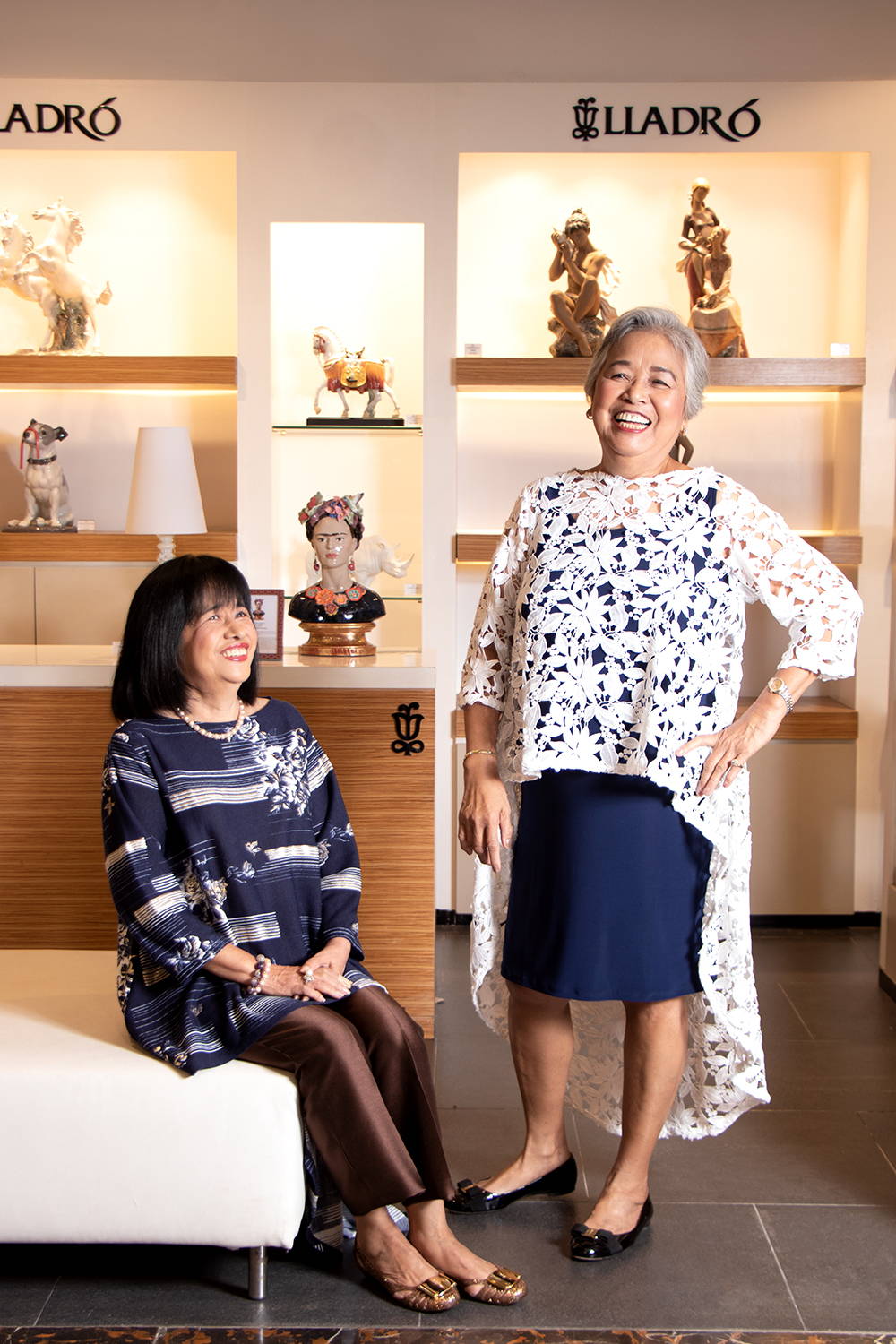 Memories of rustan's
Being a loyal Rustan's shopper for years, Menchu clearly remembers the service she receives whenever she steps inside the store. "Immediately upon entering the door, the guards would say, 'Good Morning,'" she says. This hospitable gestures from the staff is something she only experiences at Rustan's. She likewise finds it fulfilling that once she enters the store, a friendly salesperson would immediately assist her in any way they can, asking her what she needs or wants to buy. The kind welcome and the outpour of assistance makes her shopping at Rustan's more memorable . "They are like family," she says as she only looks for the same people at the store during her visits.
She also adds that the ambiance is unequivocally nice, warm, and beautiful, and that this can be seen at every Rustan's store. Whether it's with her friends or her family, she never fails to enjoy shopping whenever they come to the store.
"When I bring my four grandkids, Adora [Villar of Kids department] in Gateway store used to assist us in all their needs [for school] from socks to shoes," she mentions. She shares that Kids sales associate Adora is always ready to offer her assistance whenever she goes shopping, especially when she is at the store with her grandchildren. This is the service she prefers.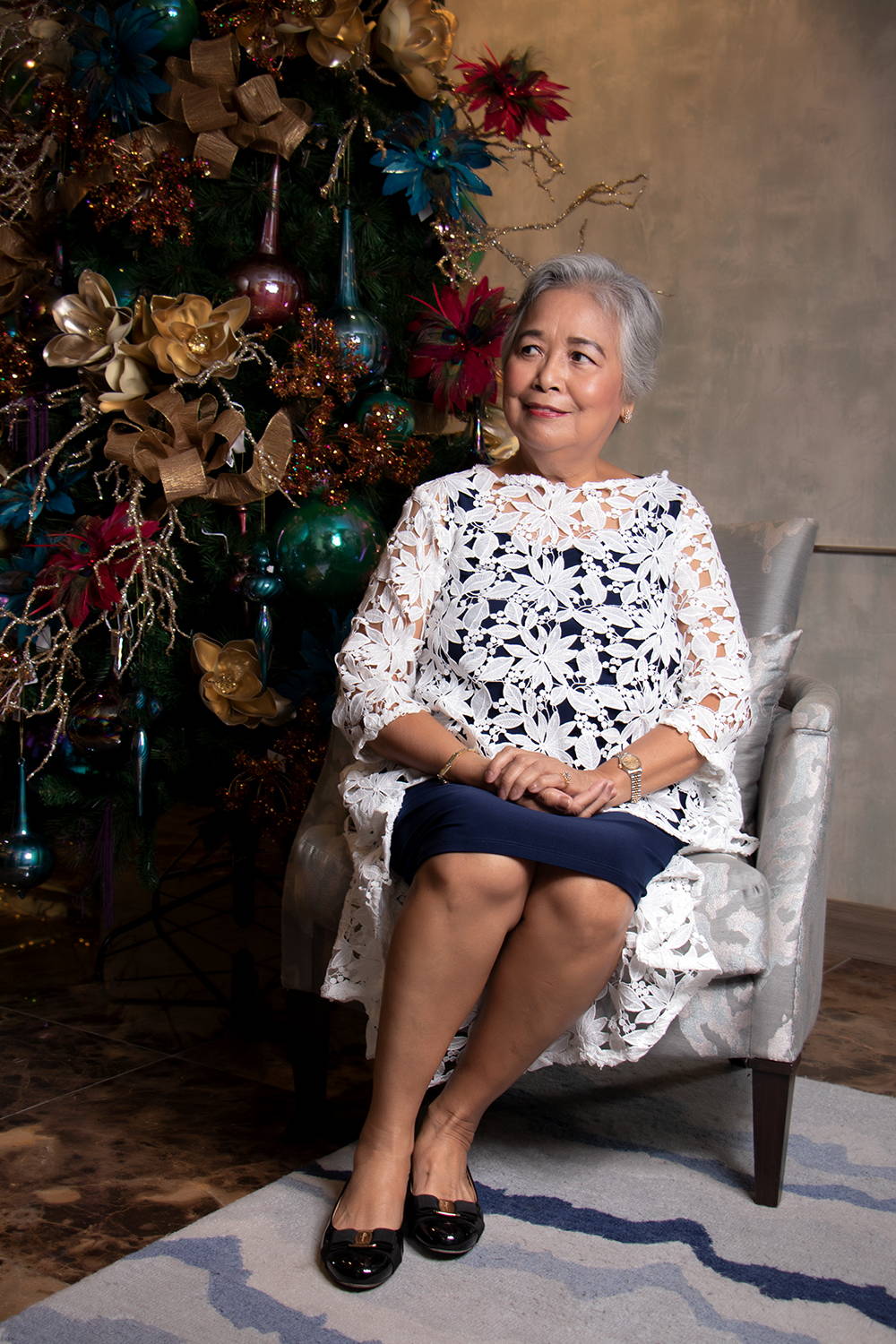 Only the Finest Brands
When asked what brands she usually buys at Rustan's, Menchu was very quick to answer that she is a big fan of Aerosoles. "The shoes are very nice and comfortable," she answers with glee. She also adores the selection of bags that are only available at Rustan's, saying that you are sure with the quality when you buy it from the store.
She is also an avid buyer of Longchamp and other high-end brands. But she also buys Rustan's exclusive brands like Lady Rustan and Criselda Lontok. She shares, in particular, Criselda Lontok sales associate Sheene Jardeleza, helps her with fitting and choosing which style goes best with her.
Menchu has since memorized the names of the people in the store who help her whenever she needs to buy a specific brand or item. She explains that the reason why she only shops at Rustan's is because everyone at the store—no matter which brand she goes to—offers assistance and services to her immediately and are also very kind to update her of promotions and sales.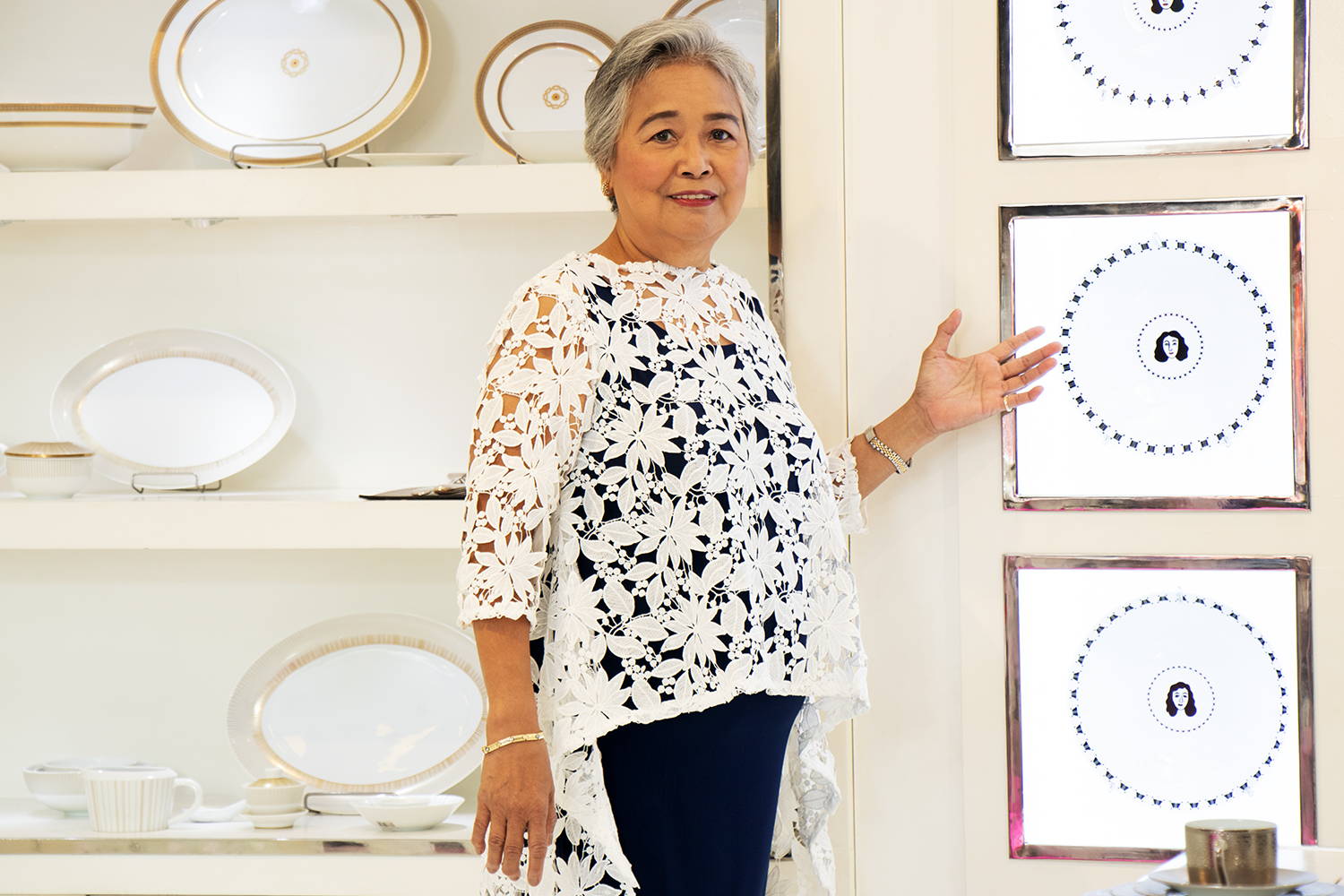 Everything She Needs
There is no doubt that Menchu is also a fan of Rustan's Home items. She enjoys hosting parties at home. It goes without saying that cutlery, plates, and other tableware items are among her best buys. A fan of kitchen utensils, Menchu raves about the easy-to-handle kitchenware of KitchenCraft.
Another one of Menchu's favorite past times is decorating her house, and you can be sure that a lot of the items found at home are from Rustan's as well. Back in 2002, she had her house decorated for the holiday season with products you can only buy at Rustan's Christmas Shop.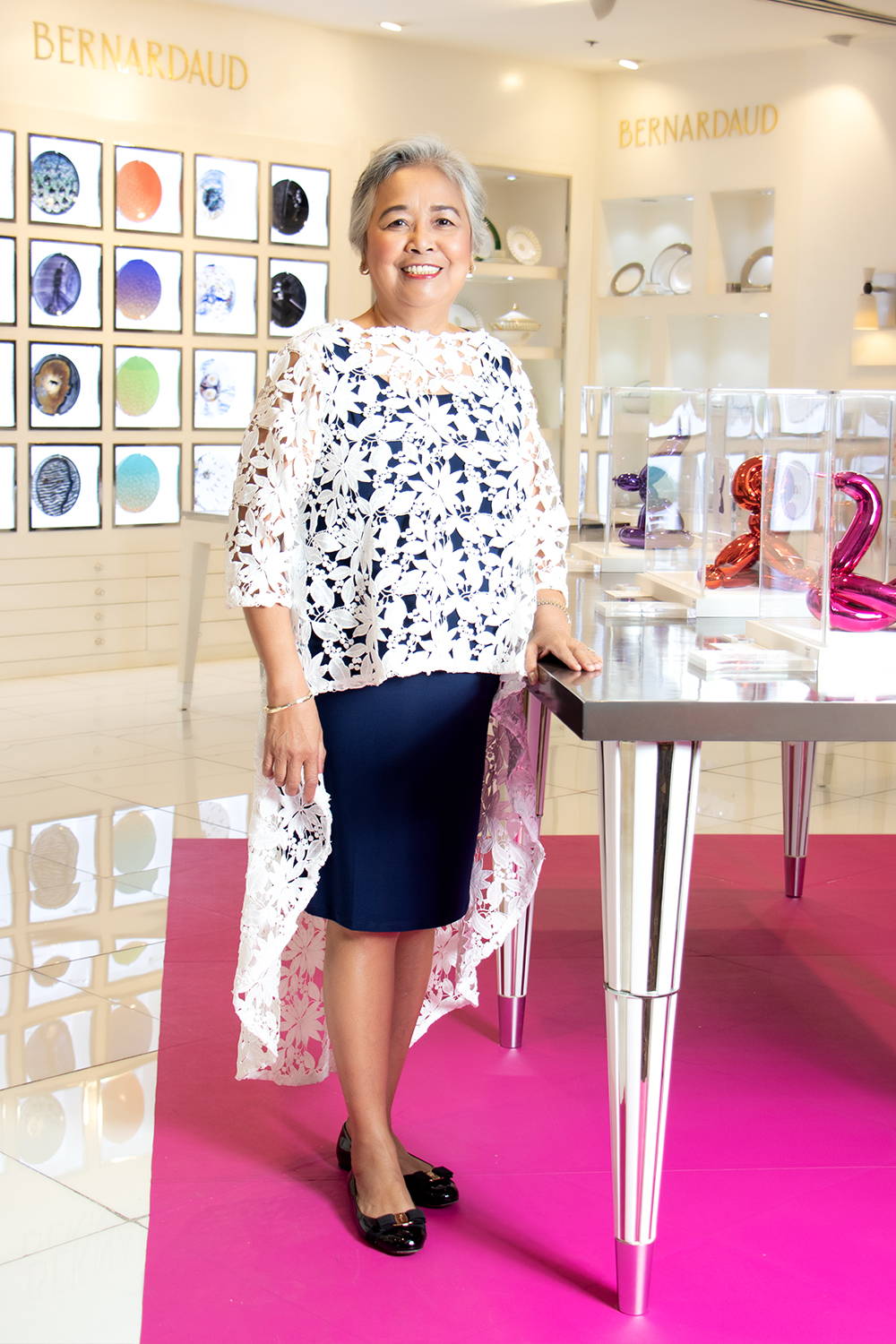 A True Rustan's Shopper
The experience of shopping is immeasurable with all the services given to her as a loyal Rustan's shopper. It's easy to go shopping for her because she's assured that Rustan's store assistants are always available to serve her. To her, shopping for quality items is equivalent to the hospitable and kind treatment of the Rustan's staff. These qualities, according to Menchu, makes it easy for anyone to become a loyal shopper.
FSP has been very generous with Rustan's loyal members, she shares, giving them one-of-a-kind treatments, from personal shoppers to free parking space. Menchu commends how well-managed the facilities are at the store. "With this type of treatment to customers, anyone can be a loyal shopper of Rustan's and I'm sure I will shop for more pairs of Aerosoles in the future."
---
Interview by: Nana Valdueza
Photographer: Oliver Tam and Frances Ulit
Creative Director: Teej Nepomuceno
Producers: Jannah Galvez, Christine Busano, and Patricia Advincula
Stylists: Jana Valdueza and Timothy Diao
Clothes by Criselda and Oleg Cassini
Makeup by Jane Iredale
Sittings Editor: Ailyn Anzures and Maggie Francisco
Shot on location at Rustan's Makati
---