My Kid Loves
Gear, gifts, and decor—Pottery Barn Kids brings color and fun to your home
Pottery Barn Kids has a wide selection of gear, such as the Mackenzie collection of backpacks, lunch bags, and water bottles. The pieces in this collection come in a wide variety of colors and designs, so it's easy to find something your child will want to carry.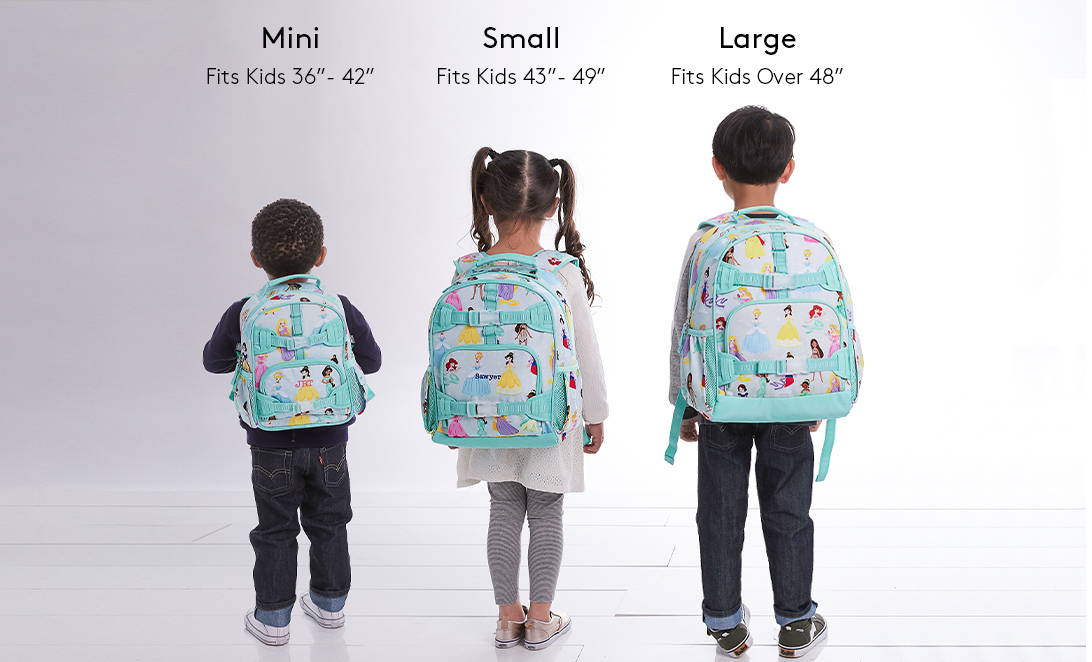 Mackenzie Backpacks
Mackenzie backpacks come in three sizes: Mini, Small, and Large. Mini backpacks hold a snack and a change of clothes, while Small backpacks accommodate two small notebooks, two books, a lunch bag and a water bottle. The Large holds two small notebooks, one large notebook, several books, a lunch bag, and a water bottle.
When it comes to appearance, Mackenzie backpacks come in lots of one-of-a-kind prints you can't find anywhere else. Some of the available designs include:
Movie-themed and characters: Finding Nemo, Toy Story, Disney Princesses, Moana, Marvel
Other designs and prints: Robo Dino, Sharks, Unicorn, Rainbow Stripes, Mermaid friends, and many more!
Whether your child likes soft pastels or bright primary hues, there's a backpack to suit them.
Mackenzie backpacks can be personalized with your child's name or initials. These backpacks are made from 600-denier polyester, so they're resistant to rips, snags and tears. They're also extremely water-resistant, so your child can carry their backpack on rainy days without damaging it.
These backpacks have adjustable straps and padding for a comfortable fit. The straps can hold a Mackenzie lunch bag in place, with side pockets to hold a Mackenzie water bottle.
Mackenzie Lunch Bags
Lunch bags are another part of the Mackenzie collection. Like the backpacks, they can be personalized with a name or initials and are crafted from 600-denier polyester. There are several types of lunch bags available in this collection. (While not all are available online, our retail stores may carry these depending on the season):
Classic Lunch Bags. This style of lunch bag holds a mini, medium and large food container and utensils, as well as a Mackenzie Water Bottle on the side!
Retro Lunch Bags. This lunch bag holds a tiny, small, medium and large food container, our hot/cold container and a nesting medium container. Or, it can hold a bento box, stainless steel nesting medium container, and a Mackenzie Water Bottle.
Cold Pack Lunch Bags. This Mackenzie lunch bag holds the same items as the Retro lunch bag but is made for holding cold items.
Caring for Mackenzie Collection Pieces
The pieces in the Mackenzie collection are made to be easy-care. If they get dirty, simply wipe them clean with a damp cloth and allow time for air drying. The polyester fabric these bags are made from is extremely stain-resistant, so spills should wipe away easily without leaving any evidence behind.
---