Get Ready to Play
Beach towels, bright colors, and fun times—get ready for this season with the ideal towels for kids of all ages. Get inspired with these Pottery Barn Kids sets!
Is there anything better than splashing around the shallow waves at the beach? Well, maybe swimming in the pool with friends and family on a crystal clear summer day. Or that tire swing perched perfectly right over the lake. However you and your kids love to cool off on a warm day, you're going to need a towel once all that splashing around is done.
Browse Kids Beach Towels At Pottery Barn Kids Today
At Pottery Barn Kids, we've got an assortment of kids beach towels that are kid-friendly, durable and super-soft. Use this guide to learn more about our selection of kids beach towels available online and in our retail stores. We even have small sizes that are perfect for the youngest members of the family.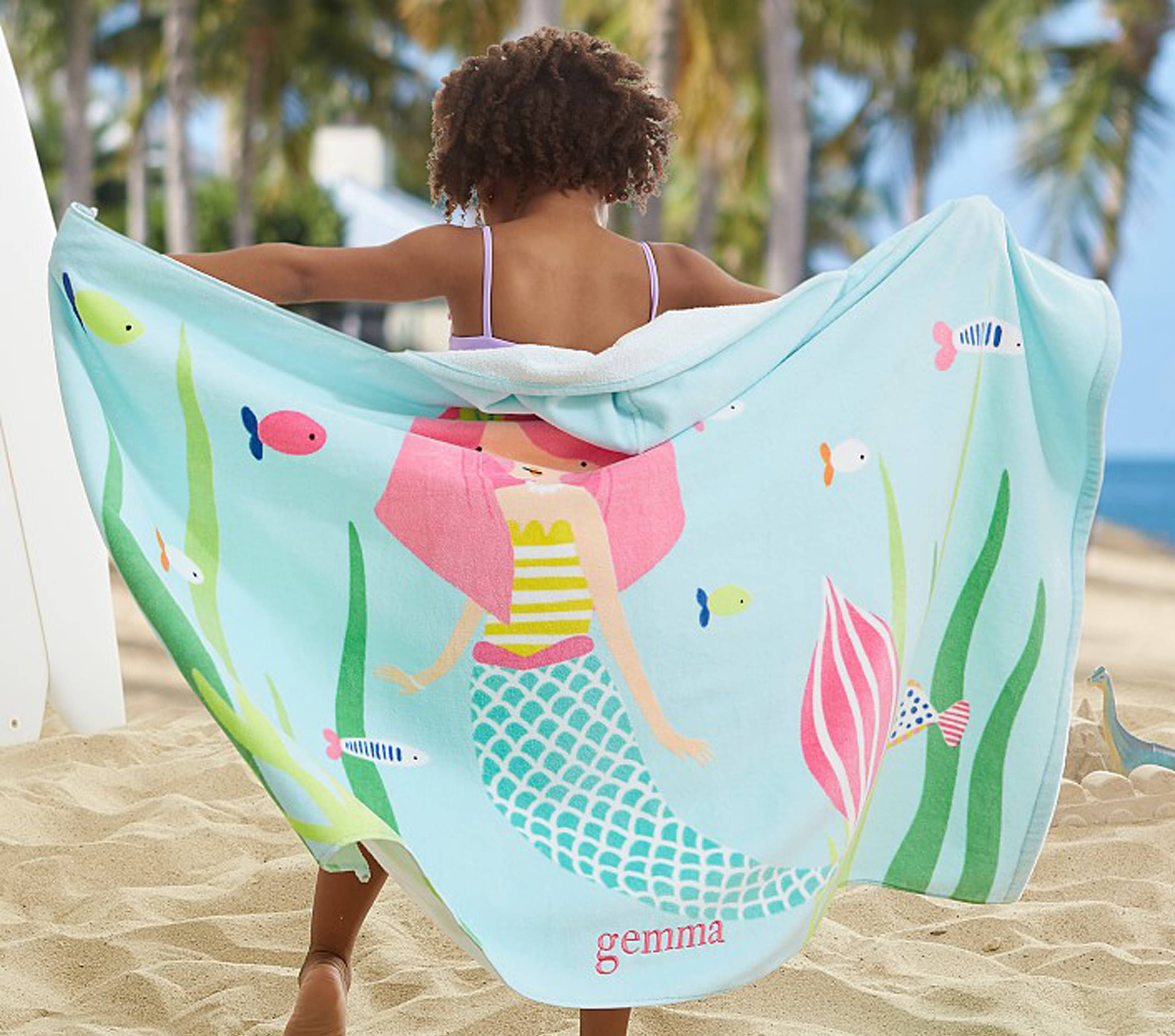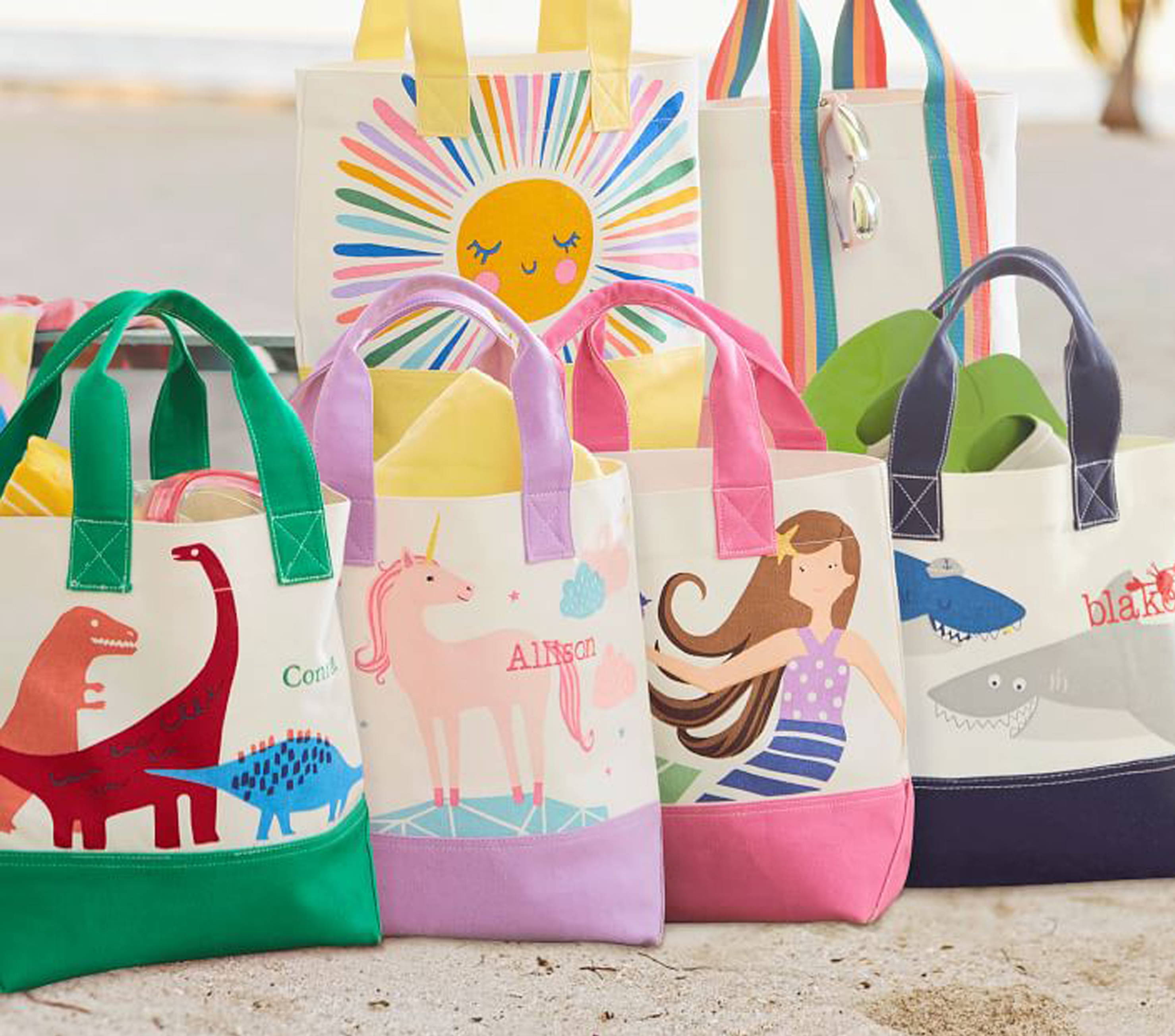 What Kids Beach Towels Can I Buy?
Beach towels might be basic essentials used for getting dry, but that doesn't mean they have to be boring. We've got tons of fun styles that kids will love using. Here are some of the styles you can shop for now:
Marine-themed towels. Featuring whales, dolphins, mermaids and more, our marine-themed towels are tons of fun for kids of all ages. Add a monogram to make these towels even more special.
Fun animal prints. Lions, tigers and bears - oh boy! Our fun animal prints are a stylish addition to any beach bag, though they're right at home by the pool too. Let your kids help you pick out amazing animal prints that really speak to them.
Movie towels and character. Every kid has a favorite movie and cartoon character these days. With our movie and character towels, your child can dry off with their favorite action star. From Finding Nemo, Moana, Toy Story, and Hello Kitty, we've got styles for every kid under the sun.
Shop Pottery Barn Kids today to find kids beach towels in classic and colorful looks. Check out the rest of our beach essentials like water bottles, wet/dry bags and more. They're great for days away from home, family vacations or just lounging by the pool.
---