Light as Linen
There's so much to love about summer: the sun beaming, the smell of sea breeze, and of course, the beach-worthy weather for almost three months in a row. But one thing that truly gets us going this season is the opportunity to reinvent one's look.
A lot has been said about dressing up for the season, like grabbing a whole new swimsuit wardrobe worthy of a beach getaway or scoring the hottest pair of sandals that can go from office commute to dinner dates. Something you should think about with much gusto is linen.
Yes, linen! A classic summer staple, if you ask us, that deserves a fresh new take this season. It has been presented in many different ways in seasons past that crafting a hot new take would seem impossible. But it only takes a few tweaks here and there to make a great new look when it comes to dressing up our favorite textile of the season.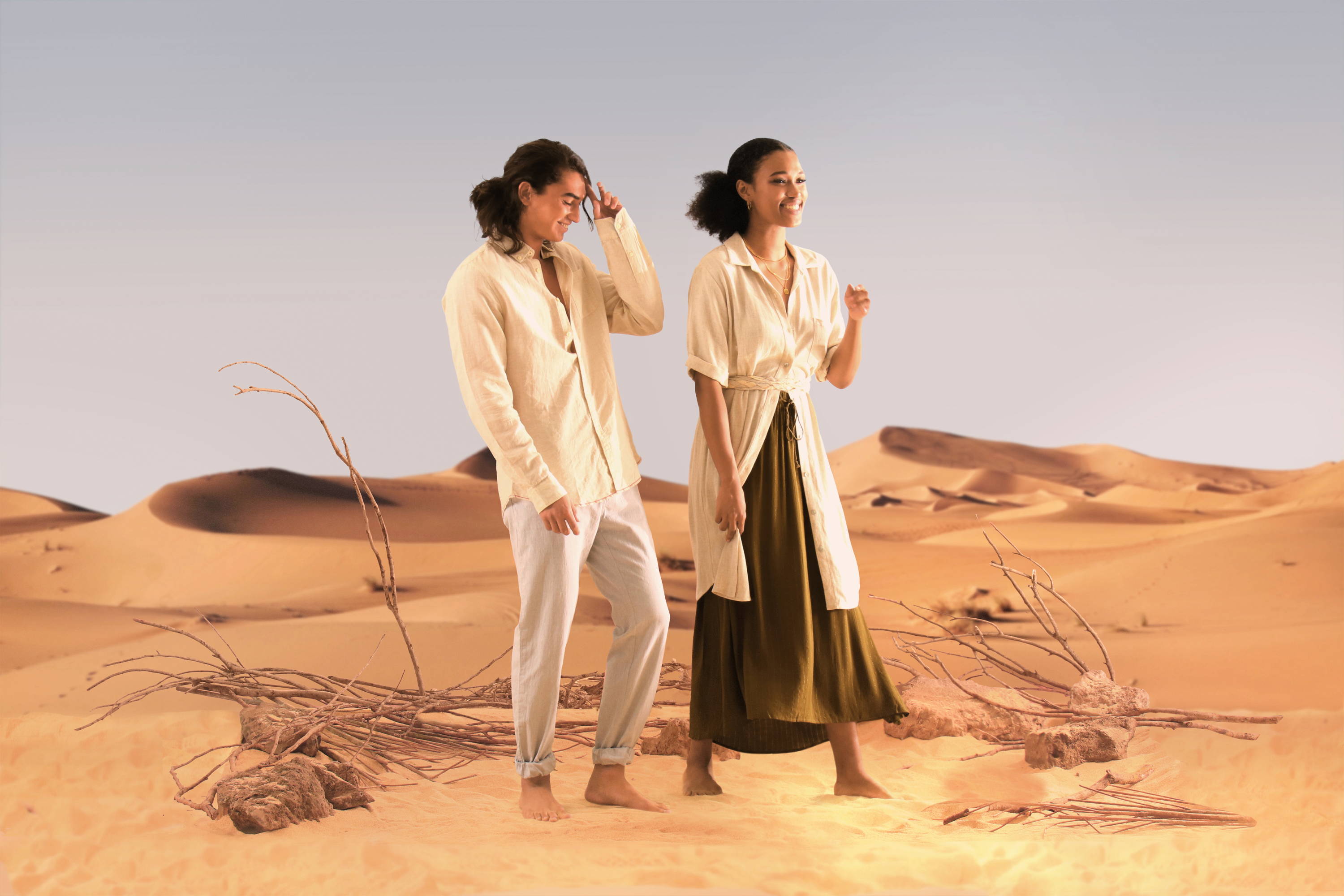 Beyond The Beige
Beige doesn't always sound so exciting, but this summer, we're taking on this loved hue with a new perspective. We're thinking lightweight long sleeves and tunics in breezy linen. The color strikes a much-needed balance with the fuller silhouettes and fabric. Style it with earth-tone neutrals for a chic monochromatic direction.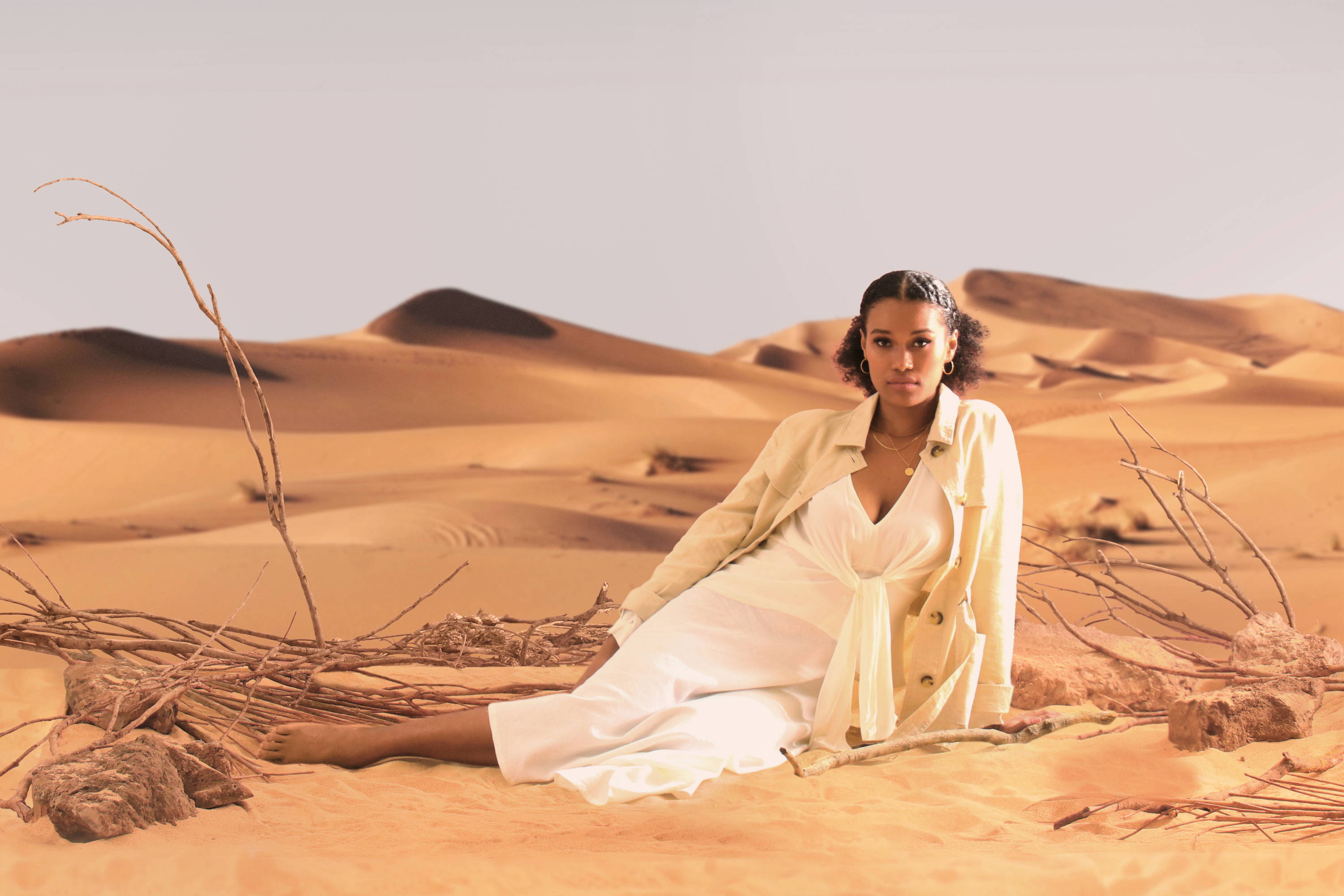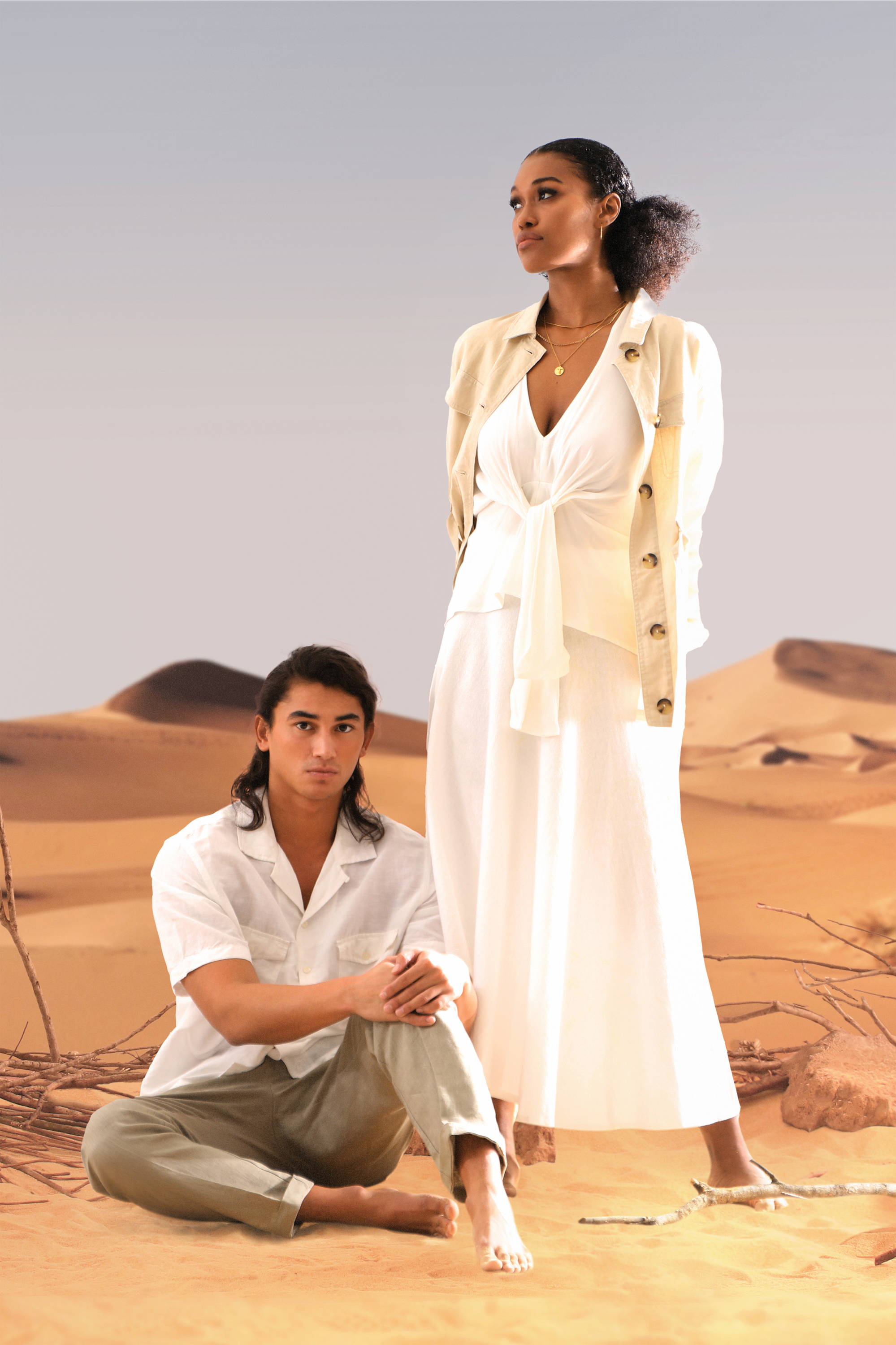 All-New Whites
When it comes to this fabric, the first thing that generally comes to mind the quintessential white linen suit accessorized with a straw hat or fedora. This season we're looking at a more casual fair: cabana shirts, draped blouses, and the trusty safari jacket. Dress up these pieces with an understated sense of minimalism. Think all-white looks for a quiet, yet strong impact.
Olive Tree
Sometimes, a styling shift doesn't need to move mountains—that's evident in this classic pairing of olive green and khaki. This season we're taking this classic color pairing forward with striking streamlined silhouettes and clean-cut pieces.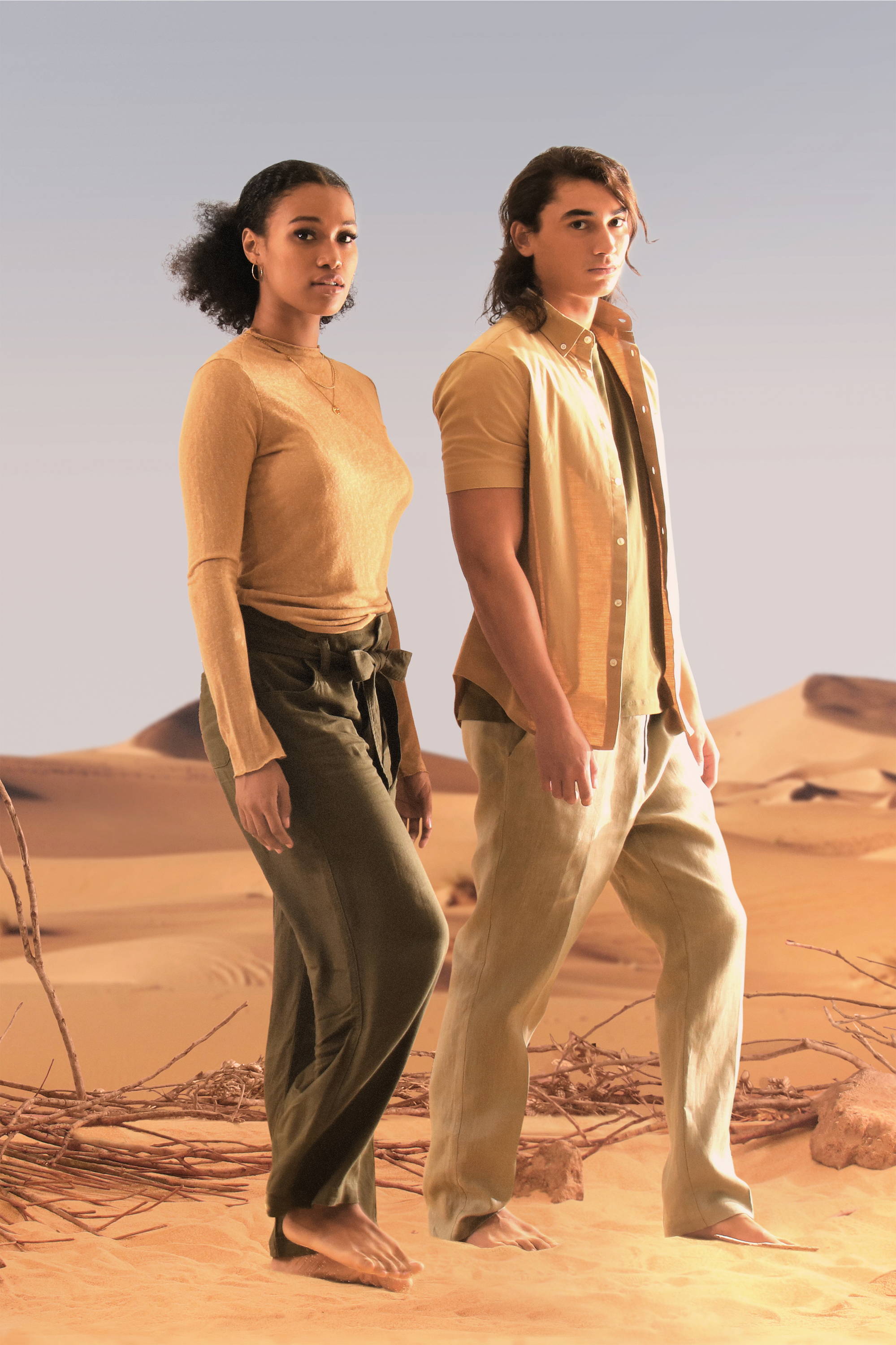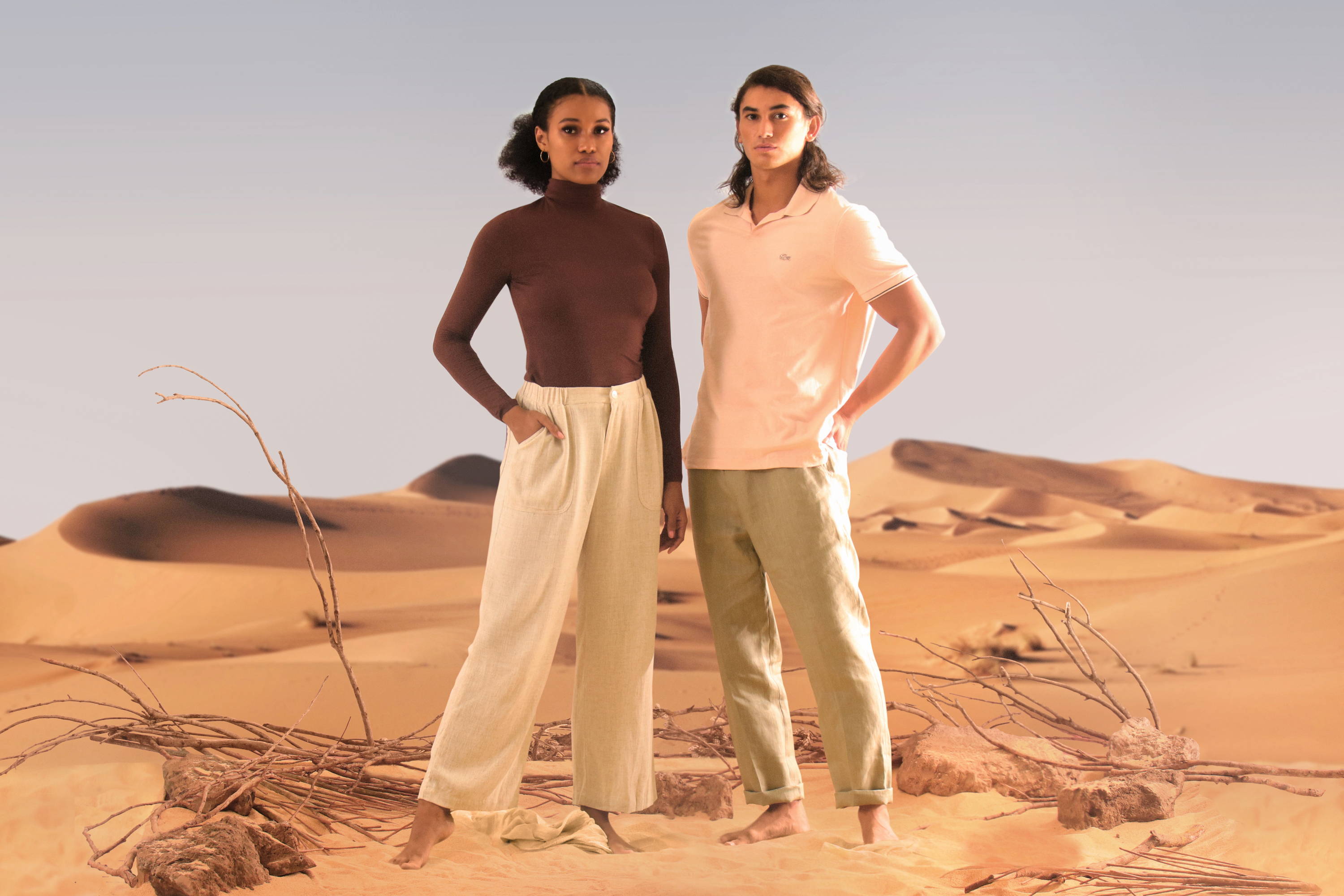 Summer knits
Knit isn't the first thing that comes to mind when thinking about summer style and linen pieces, but this year it makes for good conversation when re-thinking your wardrobe. We're putting the spotlight on linen-knit polo shirts and lightweight long-sleeved tees, paired with classic linen pants for handsome and casual looks.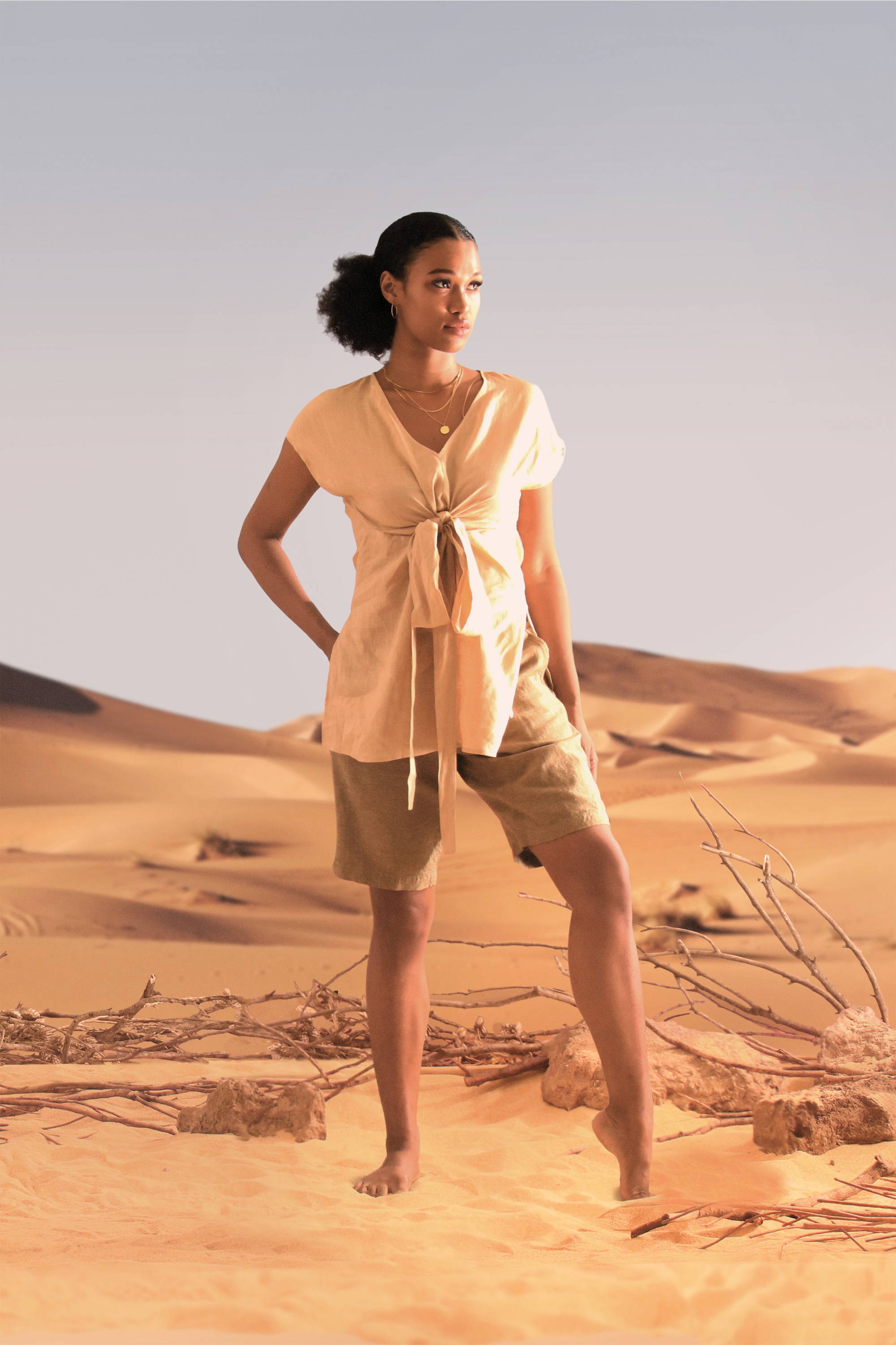 Desert adventure
This look is all about balance. We're exploring new silhouettes with the draped, V-neckline tunic blouse paired with Bermuda shorts. It's a dance between classic masculine shorts and a feminine-cut blouse, finished with the monochromatic hues of sand for both pieces. It's minimalist, but with maximum impact.
light layers
This may sound like a cliché but summer layering is all about light layering. Think of classic linen tees paired with Bermuda shorts, and finished with a linen long-sleeved shirt. It's a nod to handsome preppy dressing for the sunny season.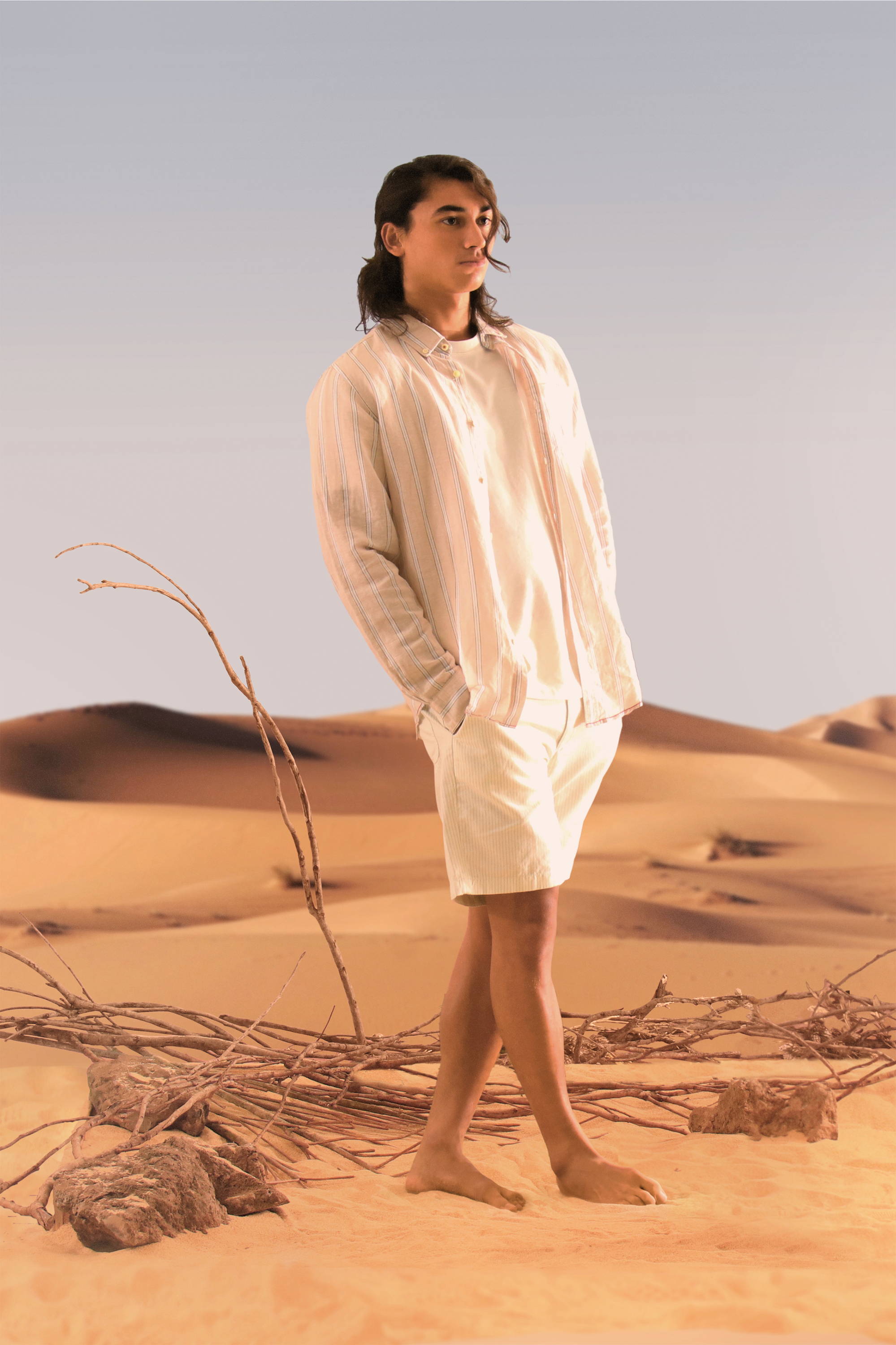 Photographer: Oliver Tam and Francis Ulit
Creative Director: Timothy Diao
Art Director: Kevin Dexter Magno
Production Coordinator: Elaine Contreras
Makeup: Lea Ancheta
Hair: Joerick Singular
Model: Kahlea Belonia for Elite Manila
Production Designer: Mica Carreon and Claudine Vizconde
Shot on location at Parallax Studios, Makati City

Home
Summer is making its presence felt and that means there can be some changes in your day-to-day activities
Read more

Beauty
From Aries to Capricorn, Fire sign or Earth sign, there is the perfect fragrance for you
Read more