Home Brewed
Go on a journey around the world while satisfying your caffeine craving with these unique coffee recipes
This quarantine has made us realize just how reliant we have been to our favorite coffee shops. More than about the daily routine of coffee runs with your friends, any connoisseur knows that what really matters is a good cup of coffee that can brighten up a day better than the caffeine rush itself.
The Dalgona coffee trend has been making waves on social media, with its recent popularity hugely owed to a Korean TV Show. Everybody on social media have tried making a cup of it at home, and most have seen great success. This just goes to show that nobody needs a black-belt skill of a barista to experience world-class caffeine-induced happiness.
Rustans.com scours the world for five different ways to craft a cuppa at home, without having to leave the house, nor enlist the help of a conventional coffee maker.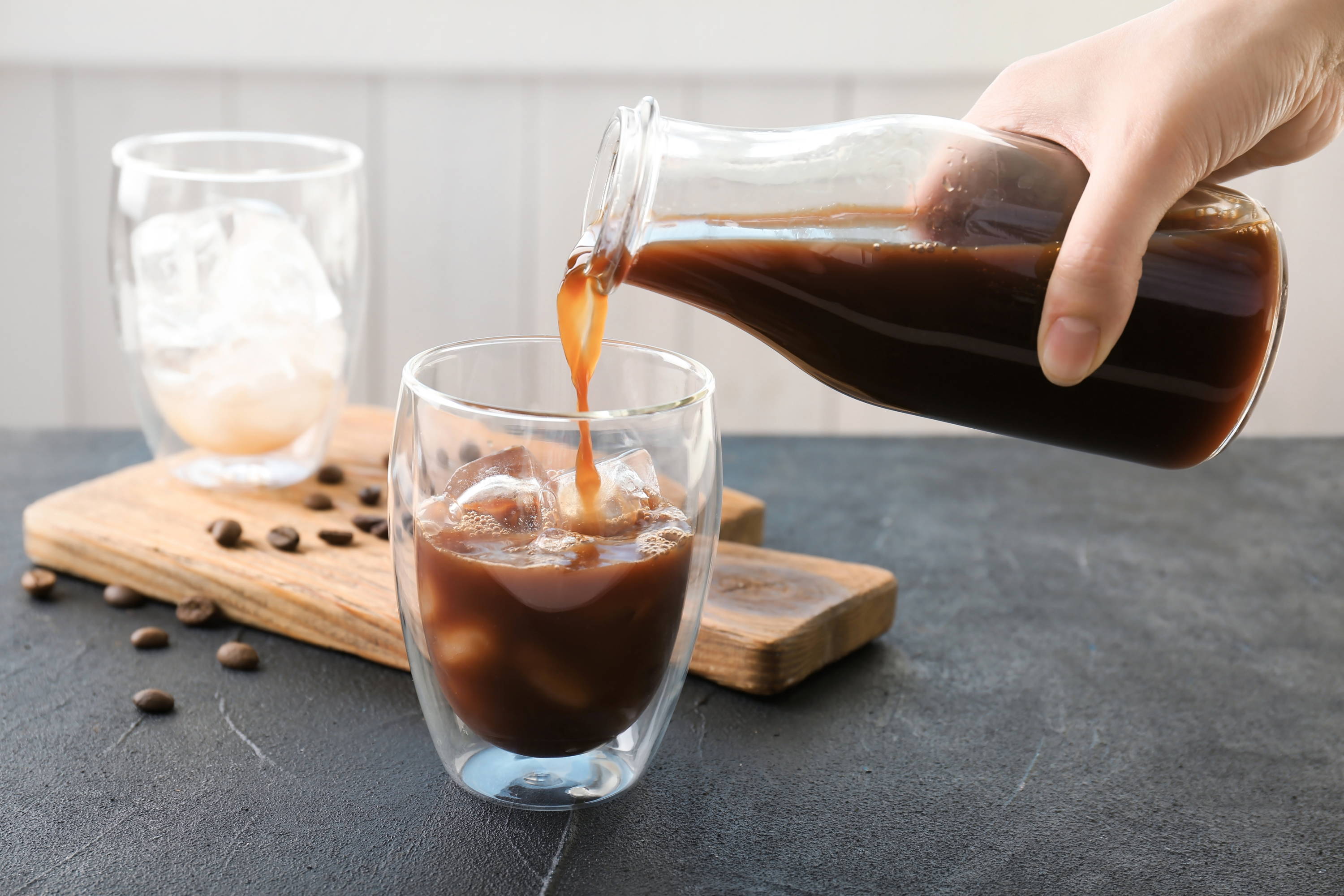 Kyoto's Cold Brew
Making cold-brew coffee is no great feat, neither is it a well-kept secret.
The first evidence of true cold-brew coffee comes from Japan. While the Kyoto style requires a slow drip contraption, there are easier, less complicated ways to brew a batch that will curb your caffeine craving just as well. Ready a big container and a trusty strainer, and follow the quick steps below to prep a week's worth of refreshingly cold cup of joe.
1 cup coarsely ground coffee beans
4 cups water
1 big mason jar or coffee press
1 wooden spoon
1 fine sieve strainer
Combine the coffee beans with the water in a big mason jar. Stir with a long wooden spoon until all coffee grounds are completed submerged in the water. Cover the jar with its lid and let it steep inside the fridge for 12 hours.
Pour steeped coffee through the strainer to remove coffee grounds. Transfer the coffee in a small bottle or container and store in the fridge for up to seven days. Before serving, dilute the coffee with water or milk, as preferred. Serve over ice.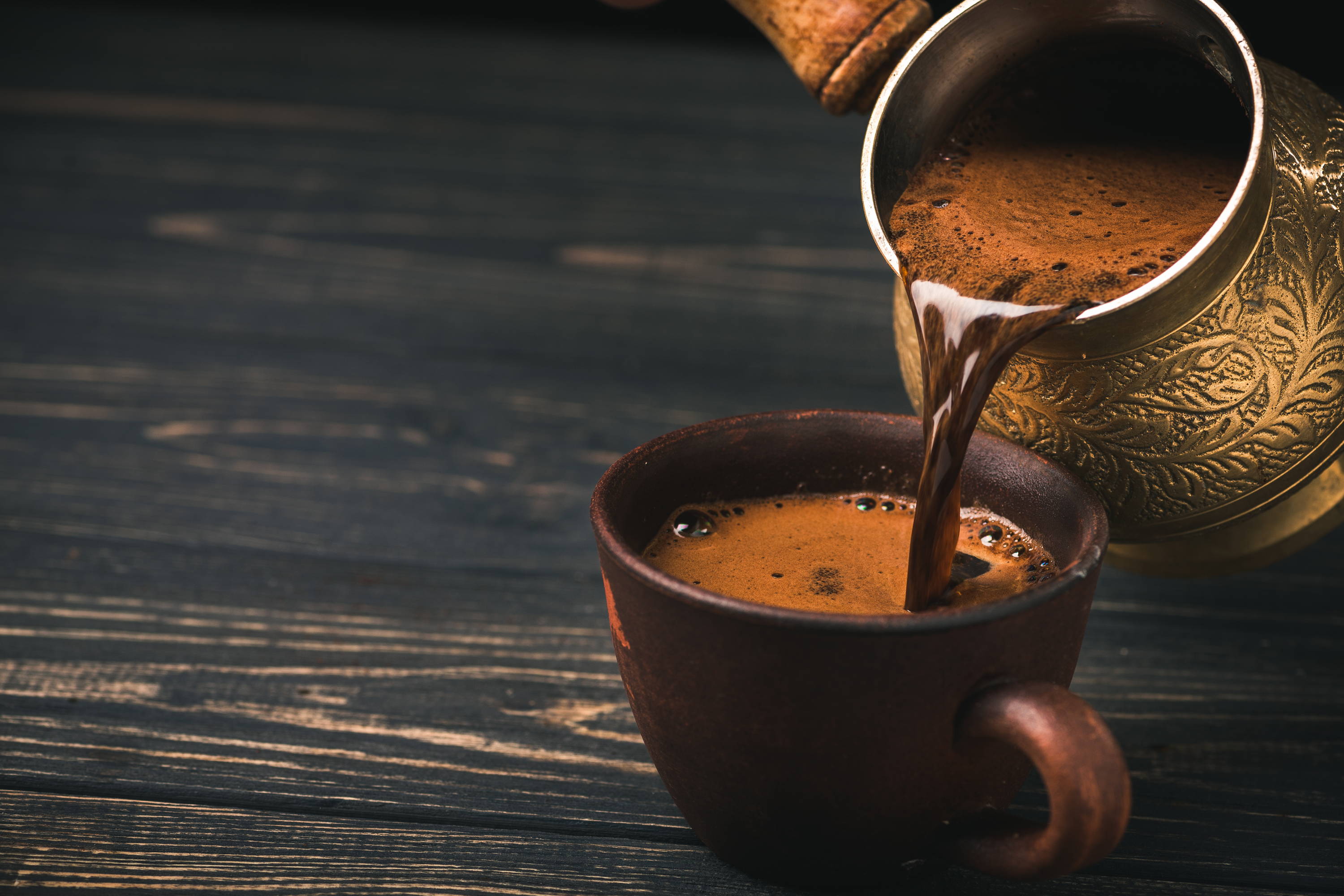 Arabic Coffee
The English word "coffee" comes from the Arabic word "qahwah," which just goes to show that the Arabs love a caffeinated beverage just as much as the rest of the world. Originating from the Middle East, this flavorful concoction is traditionally made with a special pot. Don't worry though, any regular sauce pan in the kitchen should do and that's what this recipe calls for.
Culturally, Arabic coffee is served during family gatherings. What better time to make it than now, when all family members are gathered safely at home?
2 tablespoons ground coffee beans
3 cups water
3 tablespoons ground cardamom
¼ teaspoon saffron
1 pot or sauce pan
1 fine sieve strainer
Place the three cups of water in a pot and bring to a boil. Add the coffee grounds and continue to boil over a low flame for five minutes. Turn the heat off and let the foam dissipate, leaving the coffee to clear and the grounds to settle. Pour the coffee into another pot using a strainer. Add the cardamom and saffron to the mixture and boil once more before serving in small cups.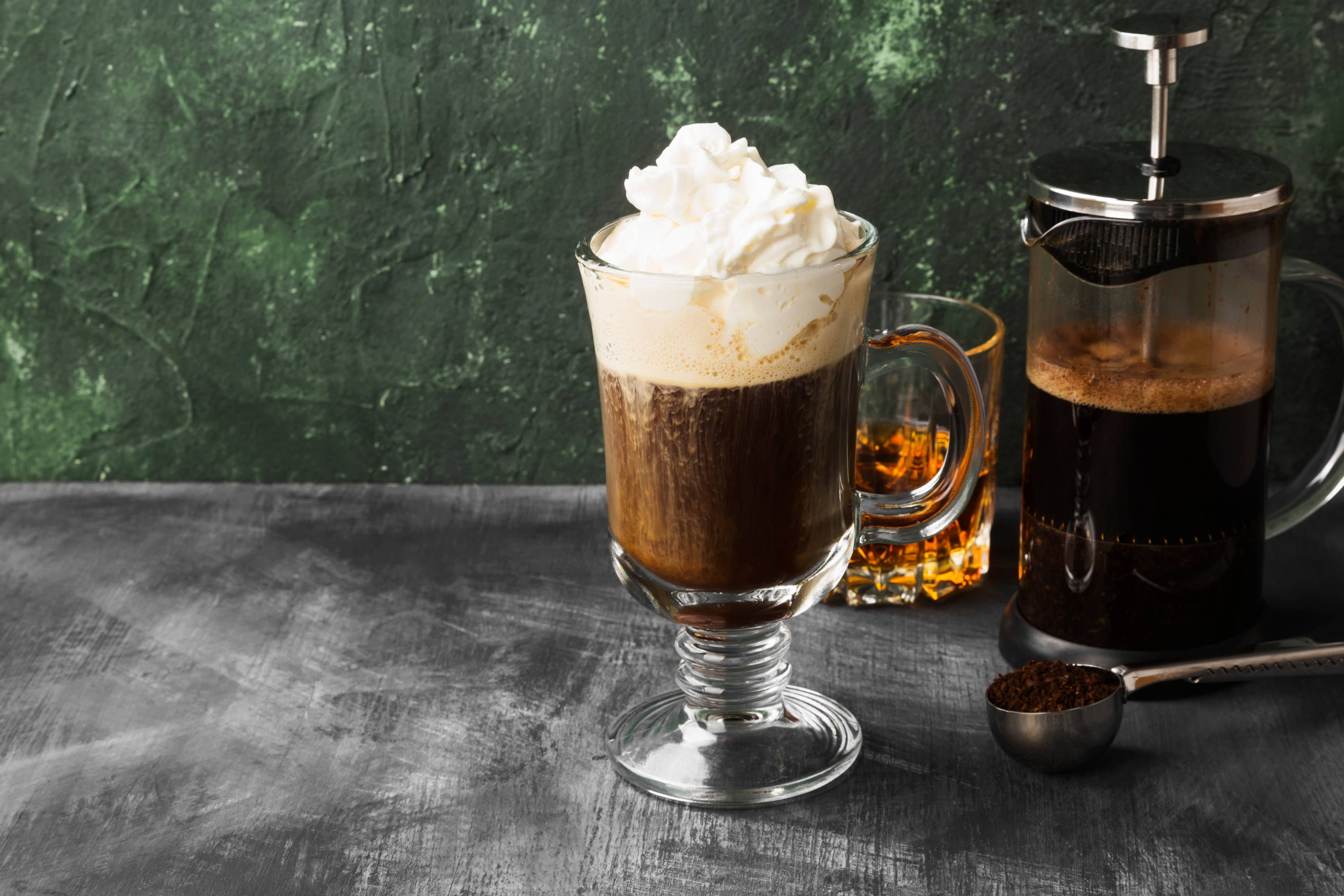 Coffee, but Make it Irish
With our days spent indoors from morning 'til night, who even knows what time it is anymore? This recipe is probably not the best for mornings, but no one's judging when it's delicious all the same.
1 cup of your favorite brew
3 tablespoons Irish whiskey
1-2 teaspoons of maple syrup
Whipped cream for topping
Pour the whiskey into a mug, add one teaspoon of maple syrup and a splash of the coffee. Stir the mixture with a spoon until the syrup completely dissolves. Pour in the rest of the coffee and taste. Add more maple syrup if a sweeter drink is desired. Finish by topping with whipped cream.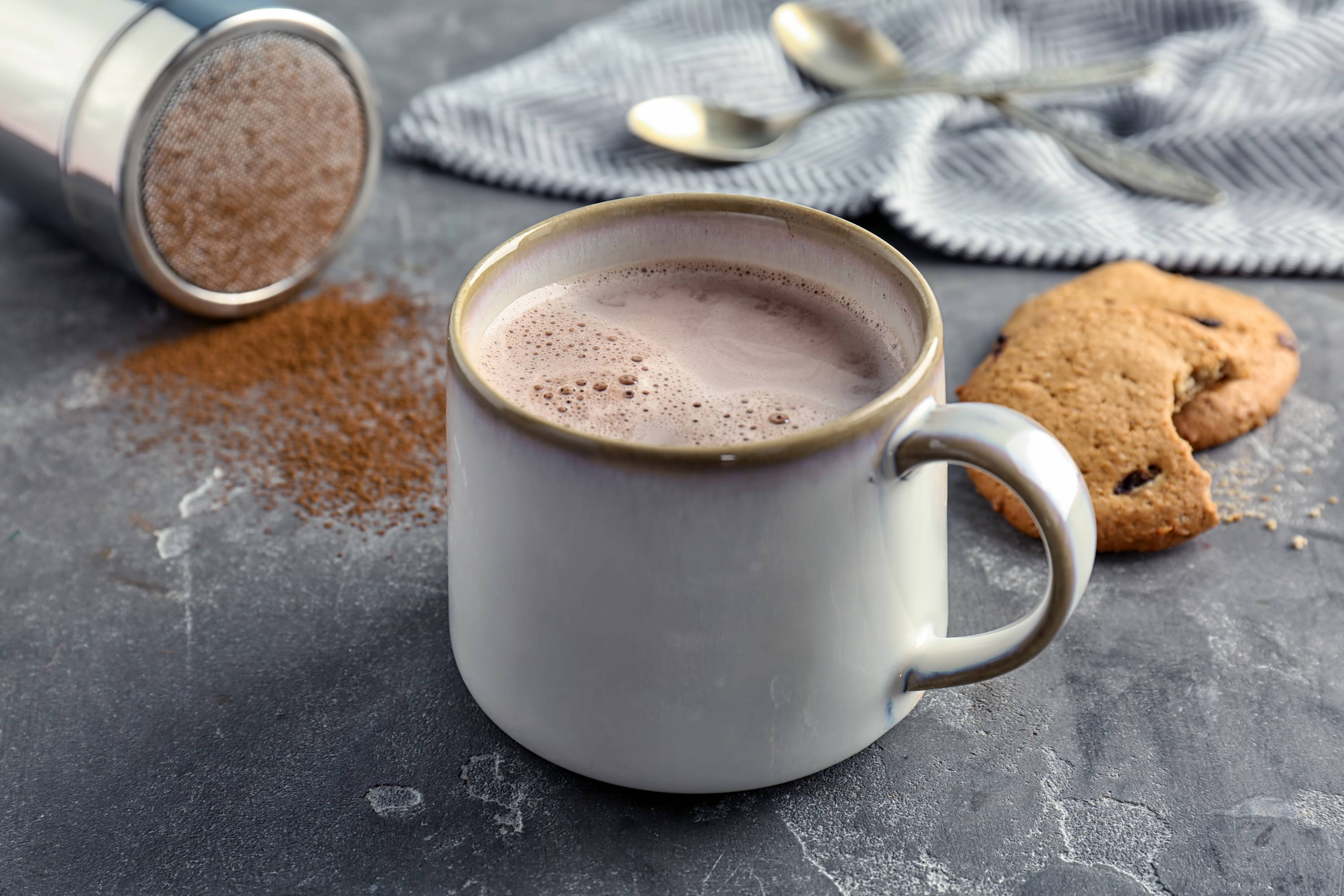 Caffe Mocha? Yeah, Men
A cup of coffee makes everything better. Imagine what would happen if chocolate is added into that mix.
Named after al-Makha, a port city on the Red Sea coast of Yemen, this drink brings forth the best of both worlds, making for a perfect hot chocolate for grown-ups. A mocha drink may sound all too complicated to make, but it is actually extremely easy, proven by the steps listed below:
1 cup of your favorite brew
1 tablespoon unsweetened cocoa powder
1 tablespoon white sugar
2 tablespoons milk or half and half
Pour hot coffee into a mug. Stir in cocoa powder and sugar until completely dissolved. Finish with a splash of milk or half and half.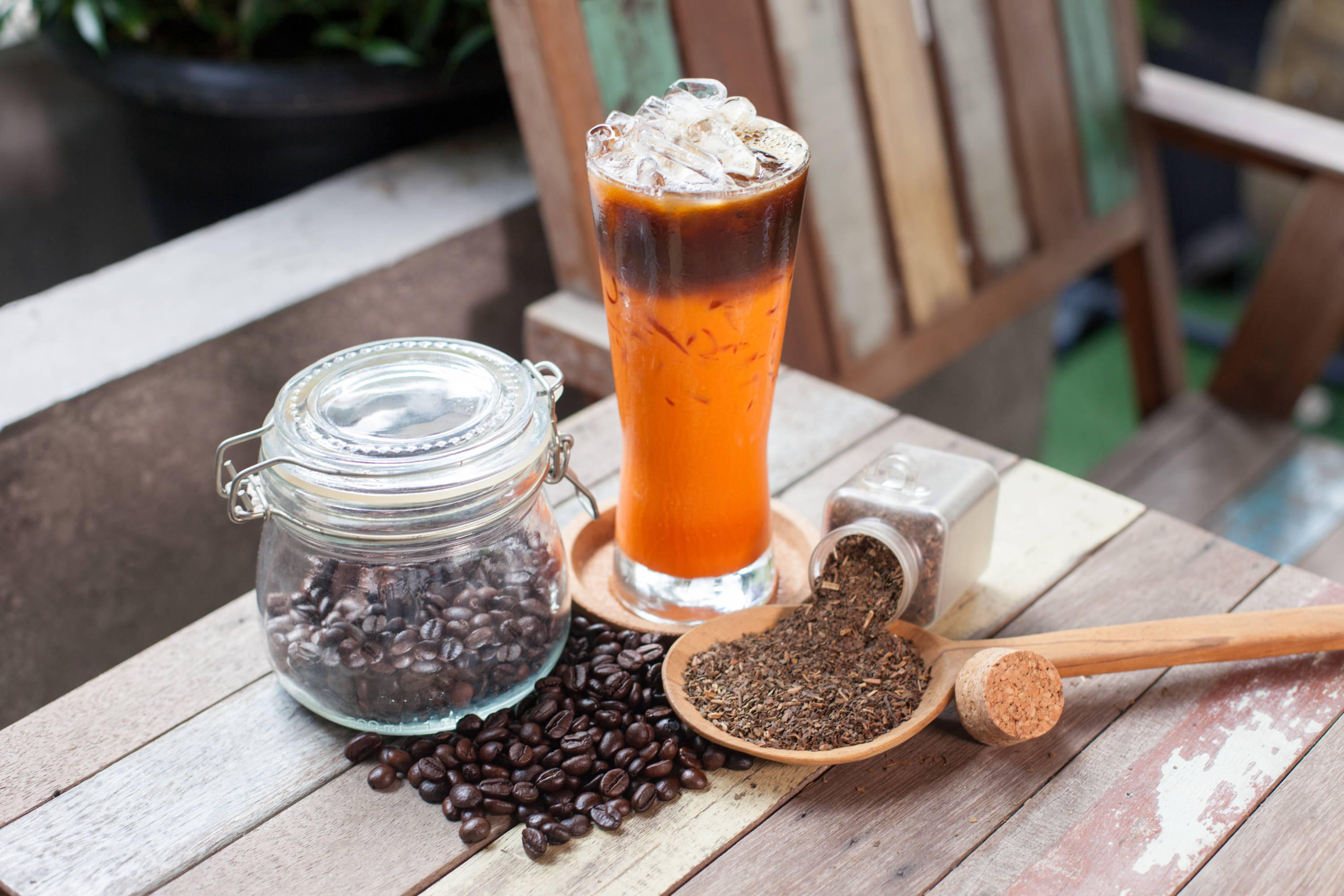 Hong-Kong Style
Anybody who loves a good cup of coffee may just equally love a great cup of milk tea. The city of Hong Kong has found a way to combine both drinks in a seriously comforting concoction called the YuanYang. This palate-teasing beverage is something that can be crafted at home with the following ingredients and easy steps.
2 small black tea bags
1 cup sweetened condensed milk
1 cup strong brewed coffee
1 cup water
Remove the paper and strings from the tea bags. Simmer the tea in a cup of water over medium heat for three minutes. Remove tea bags and discard. Stir in the condensed milk and bring mixture to a boil. Lower the heat and add in brewed coffee. This makes two to three cups.
There you have it, a trip around the world through different cups of coffee. Because as glorious as it is on its own, even the most dedicated coffee purists need to mix it up every once in a while. Stay at home, be safe and just perhaps, before this quarantine is over, you'd have made a top barista of yourself. We will continue to bring the Filipinos the best of what the world has to offer with these recipes and more!
---