Homage to Mother Earth
Lalique launches new Gaïa 2021 collection
"Sculptor of light, Lalique immortalizes nature and invites us to admire its beauty."

Lalique came up with a new 2021 collection with nature as its major source of inspiration. The new Gaïa by Lalique collection pays homage to Mother Earth. Named after the generous and nurturing goddess from Greek mythology, Gaïa the goddess of Earth, is revered as mother, nurturer, and giver of life. The collection aligns with both humans and nature to emphasize balance.
This new collection features four colors: Amber, Fuchsia, Black, and Gold-stamped crystal. Thanks to the talent of its artists and the exceptional expertise of its glass masters, Lalique captures the precision of the designs, the purity of the crystal and the play on reflections and transparency that give birth to exquisite decorative objects.
Divine, Sculpturale, Subtile, and Irresistible
Merles & Raisins was originally created in pressed glass on a silver background to adorn the Cuban mahogany woodwork of the legendary Orient Express. This design is available in two sizes of vases and a bowl. These pieces highlight the signature of the House, a satin-finished crystal.
Versailles wine decanter offers a show of grapes and vine leaves that run through this exceptional object, crowned with a stopper carved in the same motif. This piece is a perfect staple for everyday luxury living.
The Mûres (Blackberries) vase has a satin-finished crystal that highlights the finely chiseled overall décor of this masterpiece. It is available in vibrant fuchsia and very chic black, which both echoes the color of blackberries. Each color is limited to an edition of 188 pieces.
Merlot glass and wine decanter present an elegant and exceptional design inspired by the Blackbirds Grapes motif designed by René Lalique in 1928 for the legendary Orient Express. A vine motif adorns the stopper of the decanter and has a satin finish.
Along with these sophisticated items are complementary objects in the image of Greyhounds and Kittens.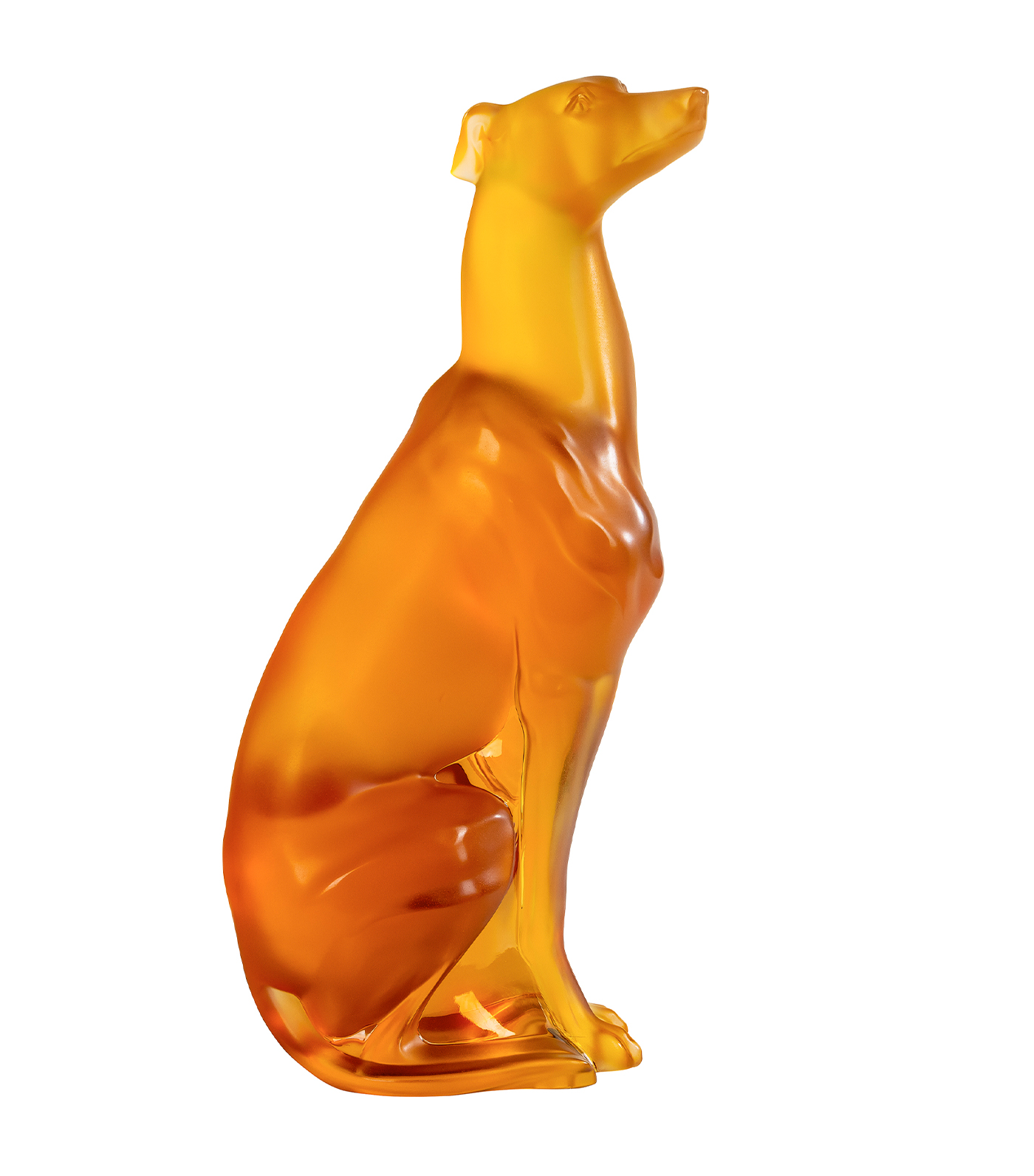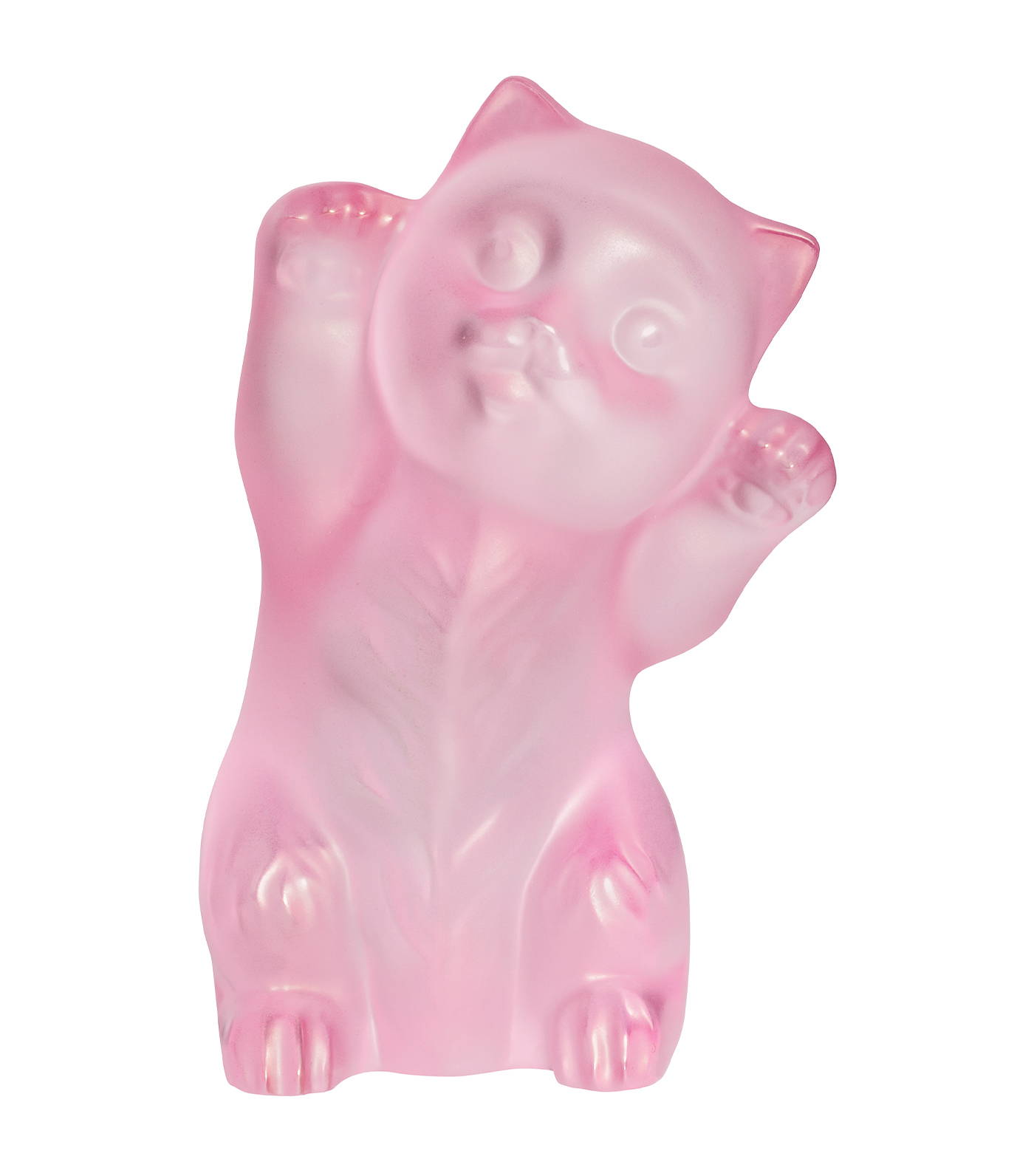 The Greyhound is a symbol of loyalty and companion, which dates back from ancient Egypt up to the present day.
The Lalique Kitten bears a mischievous and playful vibe. It comes in different colored versions in a limited edition of 188 pieces.
Join Lalique in paying homage to Mother Earth with their new Gaïa 2021 collection. Enjoy the featured items as Lalique revisits its own history and revises its iconic motifs.
Gaia by Lalique collection is also available for pre-order. Shop now through your favorite Personal Shopper to reserve one of these stunning pieces.
Use the expert assistance of your favorite Personal Shopper or dial our Personal Shopper On-Call hotline 0917-111-1952 from 10:00am to 6:00pm. Contact your preferred Rustan's store to request for the personal shopper service, and a Sales Associate will be assigned to assist you with your inquiries, order confirmation and payment transactions. Fulfilled orders can be collected via curbside pick-up or items can be delivered to you for free, for a minimum purchase requirement of P5,000.*
Be the first to know about the latest updates and amazing offers on your favorite brands by joining the Rustan's LIVE Viber Community http://rstns.shop/RustansViber Follow RustansPH on Instagram and Facebook, and visit their website on www.Rustans.com.
RUSTAN'S DEPARTMENT STORE PICK-UP POINTS AND STORE HOURS
Rustan's Makati
Main Entrance, Courtyard Drive, facing Glorietta 5
Monday to Sunday 10:00 a.m. to 6:00 p.m.
Rustan's Shangri-La
Main Entrance, Internal Road of Shangri-La Plaza
Monday to Sunday 10:00 a.m. to 6:00 p.m.
Rustan's Alabang
Main Entrance facing Parking Lot of Alabang Town Center, Commerce Avenue
Monday to Sunday 11:00 a.m. to 6:00 p.m.
Rustan's Gateway
Main Entrance, General Aguinaldo Avenue facing New Frontier Theater
Monday to Sunday 10:00 a.m. to 6:00 p.m.
Rustan's Cebu
Main Entrance, Cardinal Rosales Avenue
Monday to Sunday 10:00 a.m. to 8:00 p.m.
---