Designer 101 - Series Two: The Filipino Talents of Rustan's Studio Artesan
An exclusive look into the favorite things of these Filipino designers
There is no doubt that the Philippines has always been known for expert craftmanship and innovative use of local materials. With the growing number of local designers combining contemporary styles with ethnic prints and traditional weaving techniques, we are able to connect with our own heritage through their traditionally-inspired designs.
Now, more than ever, is the best time to support our local fashion industry. From beautiful accessories to unique ready-to-wear pieces, Rustan's Studio Artesan makes homegrown brands more accessible to its consumers. Similarly, we are making their designers just a little bit more familiar for everyone, too.
We had the privilege of catching up with six creative minds behind brands that will refresh your wardrobe with pieces rooted in Filipino culture. Read on to learn more about Marga Nograles of the modern Mindanaoan label Kaayo, Bea Roxas of sustainable brand Kanya, Marjorie delos Reyes of fashion and home brand Liwayway, Adrienne Charuel of handcrafted apparel and bags label Maison Metisse, Ken Samudio of luxury accessory brand Matthew & Melka, and Iya Misa Martinez of hand-sculpted fine jewelry brand Misa.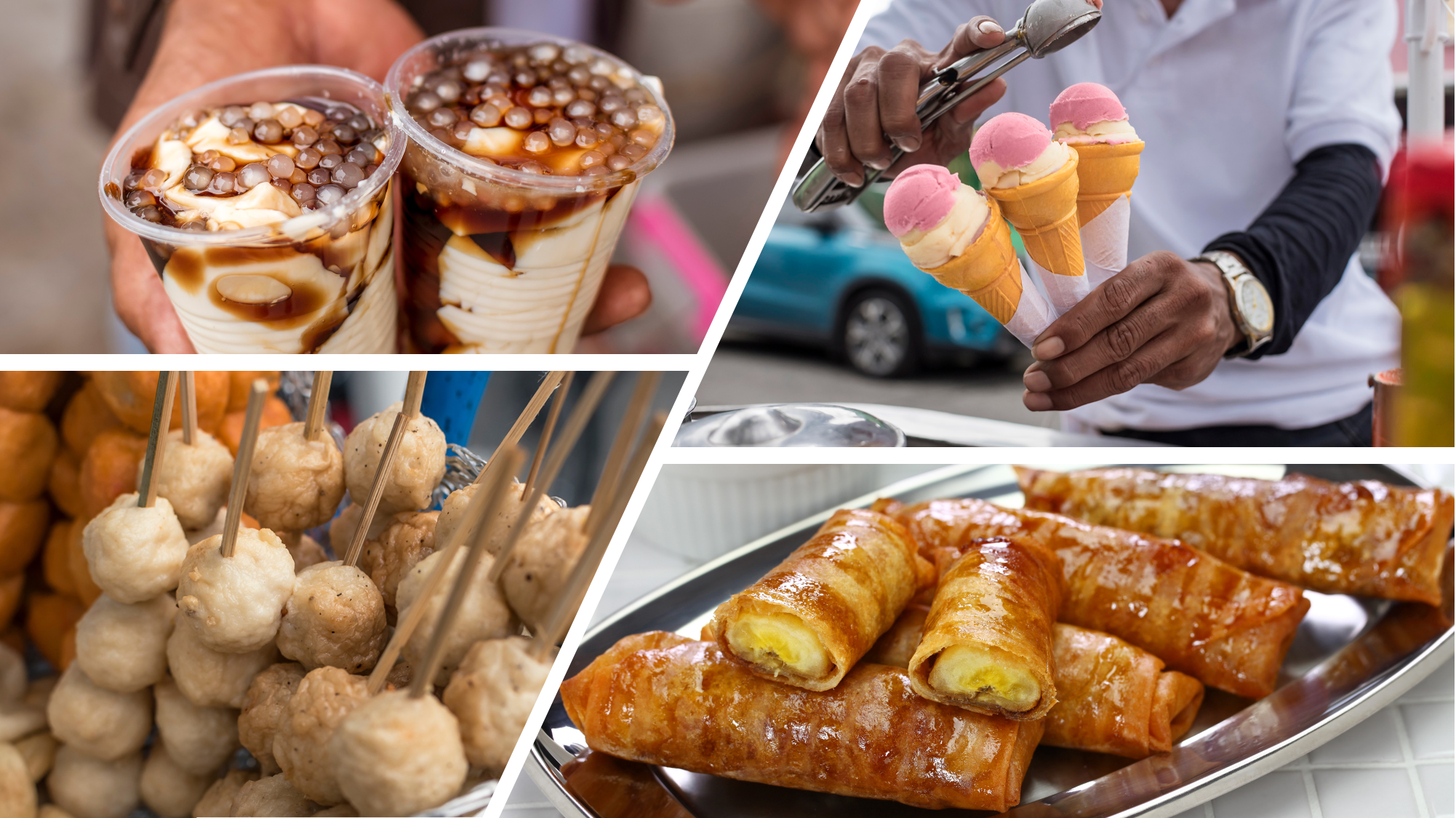 Favorite Filipino Street Food
Marga Nograles (MN): Fish ball.
Bea Roxas (BR): Turon—I love bananas and I like them fried.
Majorie delos Reyes (MDR): Barbeque.
Adrienne Charuel (AC): Taho.
Ken Samudio (KS): I love squidballs because of the combination of different flavors, savory, sweet and salty plus with the zest of vinegar.
Iya Misa Martinez (IMM): I always look forward to the sound of approaching taho and sorbetes vendors. When we were kids, my siblings and I would run to the gate of our house for our taho and sorbetes fix, which happens until now. Eating taho and sorbetes immediately takes me back to my childhood.
Favorite Local Movie
BR: Heneral Luna. I have not seen a lot of local movies lately but the last one I have seen that I like is Heneral Luna.
MDR: Ibong Adarna.
AC: Tisoy!
KS: Four Sisters and a Wedding. I love the story revolves around five siblings because we are also five in the family so I can truly relate.
IMM: I used to watch a lot of Filipino shows with my siblings and our kasambahays and Hihintayin Kita Sa Langit has stayed with me ever since. I think this movie was one of my introductions to the concept of social classes and discrimination, besides of course, undying love.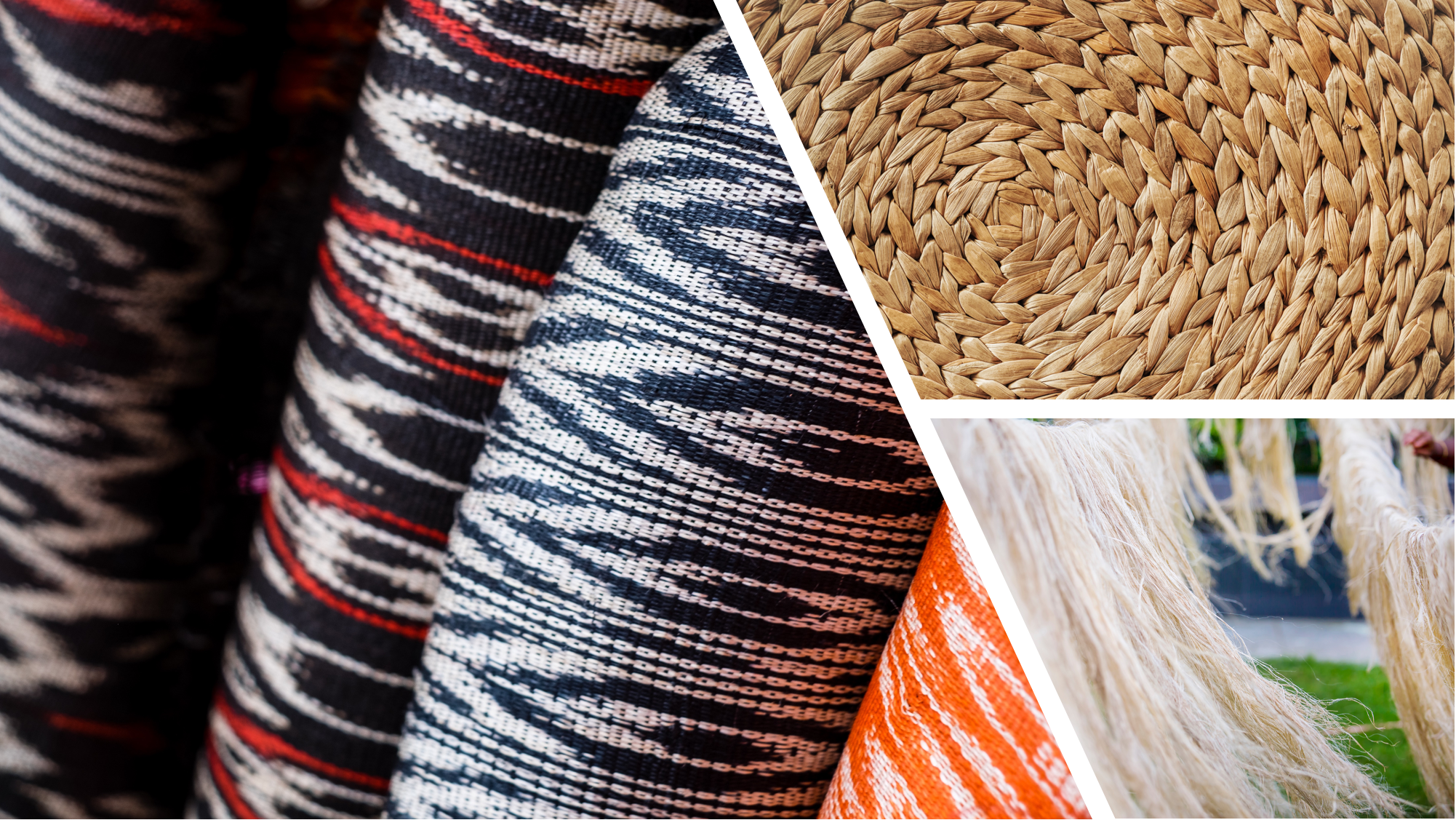 Favorite Indigenous Material
MN: T'nalak.
BR: T'nalak—it has so much character and uniqueness.
MDR: Handwoven fabrics.
AC: Natural fibers from pineapple. Pineapple has to be my favorite natural resource from the Philippines.
KS: I love T'nalak because of the vibrance of the colors and unexpected combination of textures.
IMM: I've always been drawn to rattan because despite its simplicity, it can be transformed into an extensive number of sophisticated furniture and accessories. Plus, it is durable and versatile.
Favorite Filipino Word
MN: Salamat Kaayo.
BR: Pag-asa — I find so many people lose hope nowadays. This word is so powerful, it encourages and gives many the strength to move on and move forward.
MDR: Salamat po.
AC: Gigil.
KS: Ganda—because I find beauty in everything.
IMM: Likha—to create through intelligence and skill. Coincidentally, I have several Filipino words listed in my notebook for a personal project I am working on. I chose my top three words and according to my husband, "likha" resonates the most because "That's what you do."
Favorite Design Inspiration
MN: Travel.
BR: Province / Bahay Kubo. Being a bamboo lover, myself, this type of house is so perfect. This design reminds me of where I grew up as a kid.
MDR: Philippine culture.
AC: It would have to be the beautiful moments of pure joy that I have experienced and continue to experience in life.
KS: I am biologist in education so I'm always inspired by nature.
IMM: They say necessity is the mother of invention and in the same light, I am inspired by the challenge of creating products that are functional and make the life of its user a bit more scintillating. As a woman, I also find myself drawn to the complex and ever-changing female roles and the multiple hats we have on.
Indeed, the Philippines is a country brimming at every corner with inspiration. The love for our heritage continues with these brands and their impeccable use of our natural resources on each of their pieces. Collect all your favorite pieces from these homegrown Filipino fashion brands at Rustan's Studio Artesan. Join us in empowering local artisan communities and promoting eco-ethical fashion.
Shop all these Pinoy-made apparel and accessories brands, now showcased at the Studio Artesan concept store at Rustan's Makati from safety of your home. Use the expert assistance your favorite Personal Shopper or contact our Personal Shopper on Call hotline by calling 0917 111 1952.
The collection can also be found online at www.rustans.com.
ABOUT THE BRANDS
Kaayo
Kaayo started out as a T'boli mother-and-daughter tandem. Since then, its popular styles have put the brand on the map as one of the most known names in Philippine fashion. Founder Marga Nograles's incredible eye for design is clearly reflected in each piece. These are clothes made for women who knows exactly who they are. More than just a clothing brand, Kaayo aims to honor Mindanao and bring local fashion to the world.
Kanya
More than serene, minimalist bags, Kanya is a social enterprise dedicated to the local development of Batangas sugarcane communities. Their vegan accessories and homeware are created through a conscious, low-environmental impact process that upcycles plant byproducts into high-end fabric.
Liwayway
Liwayway's current collection is perfect for entertaining in style at home. The pieces are lounge-y but luxurious: shorts with embroidered coral details, richly-patterned batik pants with beaded tassels, and elevated jumpsuits. The tropical apparel easily complements the homeware collections also on offer from the brand.
Maison Metisse
If designer resortwear is what you're after, look no further. Maison Metisse seamlessly blends global trends with its own perspective in an undeniably refreshing way. The current collection emanates a 'desert goddess' feel and is tied together through its muted colors and tie dye details. The silhouettes drape effortlessly over the wearer, accentuated by flowing tassels. The brand also offers a core collection of comfortable, cotton t-shirts with fun slogans like "The Future is Filipina".
Matthew and Melka
Matthew and Melka was founded when designer Ken Samudio noticed a gap in the local market for luxury headwear. The brand's artfully-crafted headbands, whimsical bags, hats, and headscarves gained an international audience, selling in Moda Operandi, Bergdorf Goodman, Farfetch, and Harvey Nichols. Inspired by flora and fauna, the brand incorporates local elements such as using natural sea shells in its designs.  
Misa
Misa creates simple, elegant jewelry that is wearable for everyday and special occasions. Each piece is carefully crafted by hand and produced in small quantities. A believer in supporting local, the jewelry line's designs are inspired by the lives and stories of the Filipina women who wear the brand.
---